9 Books That Are Must-reads for Yoga Lovers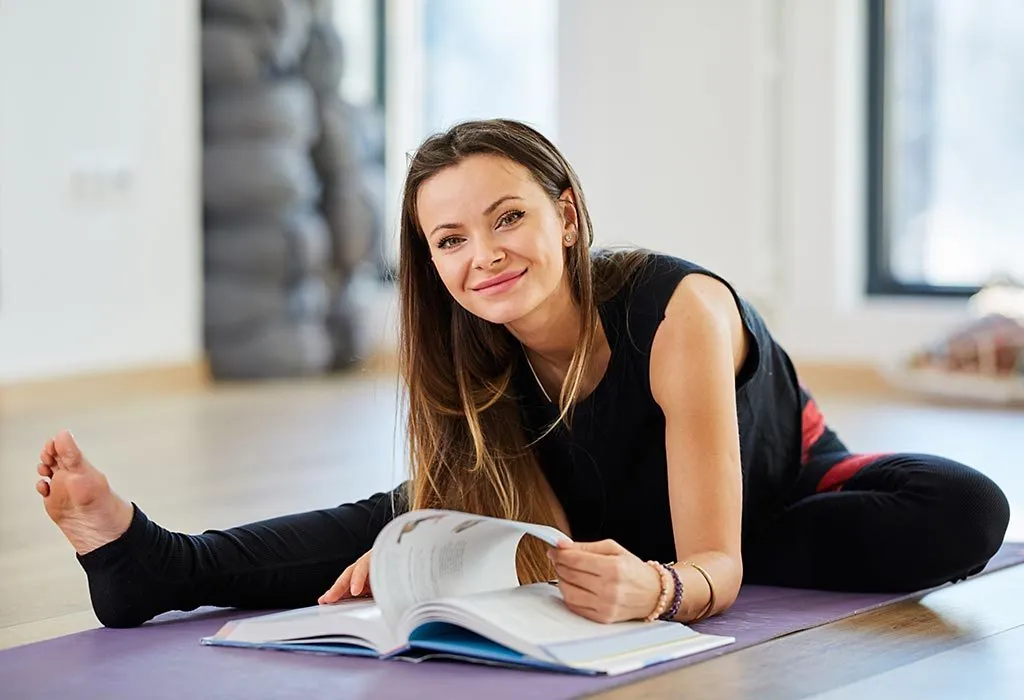 In this Article
If you are into yoga, you may want to read some books on yoga to dwell deeper and learn more about its power. Several books are available which throw comprehensive light on the subject. We tell you about some of the best ones that deal with this subject.
Yoga Books Every Yoga Lover Should Read
Even if you have been practising yoga for a few years now, you may realise that you have only touched the tip of awareness and knowledge. There is tremendous scope to learn the many truths which lay buried in the multifaceted world of yoga. These recommended yoga books can prove beneficial in helping you learn not only about the different poses but also teach you deeper spiritual and philosophical keystones of yoga.
1. Light On Yoga by B.K.S. Iyengar
This book can be considered a complete yoga book. It is often called the 'Bible of yoga'. It works as an ultimate guide to the practice and philosophy of yoga. B.K.S. Iyengar, who has received the Padma Bhushan and Padma Shri for his contributions in the field of yoga, is the author of this book. It provides complete illustrations and descriptions of all the breathing exercises and yoga positions or asanas. The book also gives information about the process, variations and merits of the various asanas along with the history behind it and corresponding photographs. The asanas are rated as per their difficulty levels making it convenient for the reader to select the ones suitable for them.
2. The Yoga Sutras Of Patanjali by Sri Swami Satchidananda
This classic book by Sri Swami is a good version of the Sanskrit manuscript of the Patanjali Yoga Sutra, believed to be about 4000 years old. In the book, the sutras are mentioned in Sanskrit with correct pronunciation and then translated in English along with word-to-word meanings and commentary by the Yoga master so that the readers can get a clear picture. In the book, the master yogi gives practical advice built on his personal experiences to conquer the mind and attain mental, emotional, and physical harmony. He offers a detailed manual for the practice and study of Raja Yoga, the route to meditation and concentration.
3. The Heart Of Yoga: Developing A Personal Practise by T.K.V. Desikachar
T.K.V Desikachar, son of one of the highest yogis Tirmumalai Krishnamacharya, offers insights into the realms of yoga through this remarkable book. Gurus like Pattabhi, B.K.S Iyengar, and Indra Devi were students of Krishnamacharya. Desikachar was also made competent by his father in Viniyoga, a yoga regime which is created individually for every person according to their age, health, lifestyle and food habits. The book covers all facets of yoga that influence an individual physically, mentally and spiritually. It directs the readers to modify meditation, poses and philosophy to suit their specific needs.
4. Asana Pranayama Mudra Bandha by Swami Satyananda Saraswati
This book is one of the best yoga books for beginners. It was originally published in 1969 by the Bihar School of Yoga. Later it was internationally acclaimed as one of the greatest systematic yoga manuals. It consists of easy and clear step-by-step instructions and illustrations for asana practice related to all three stages of Hatha yoga, namely beginners, intermediate, and advanced. It can be useful for both teachers and students as it effectively highlights the explanation of yoga poses, exposition of chakras and psychic centres. It also elucidates the various kinds of bandhas, pranayama, Shatkarma techniques and mudras. The book includes a therapeutic index which can be helpful to yoga therapists and doctors for treating their patients.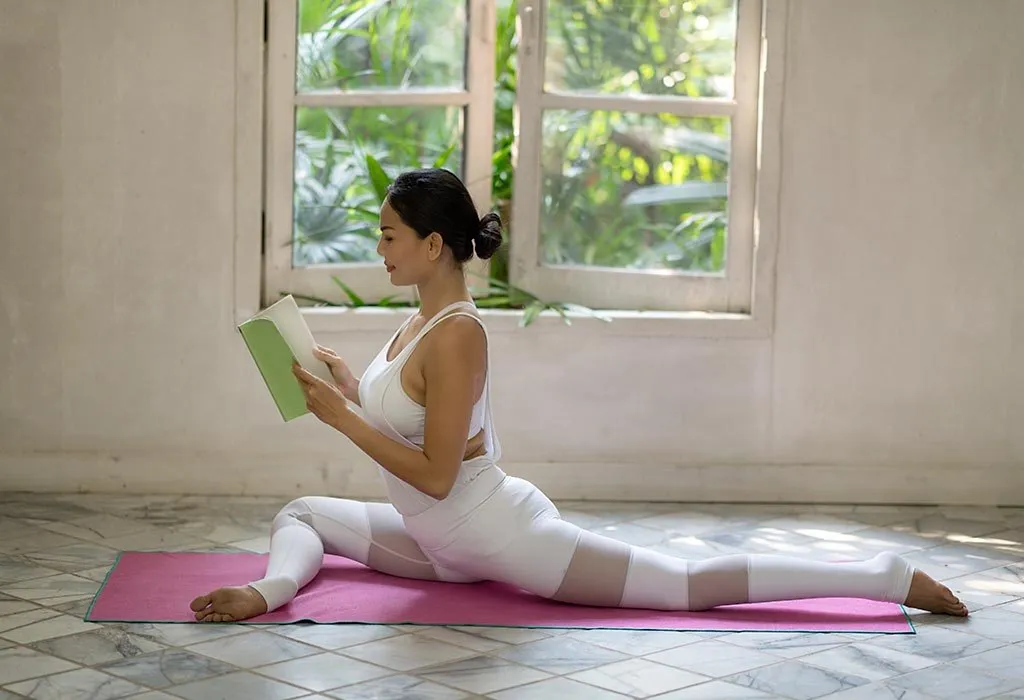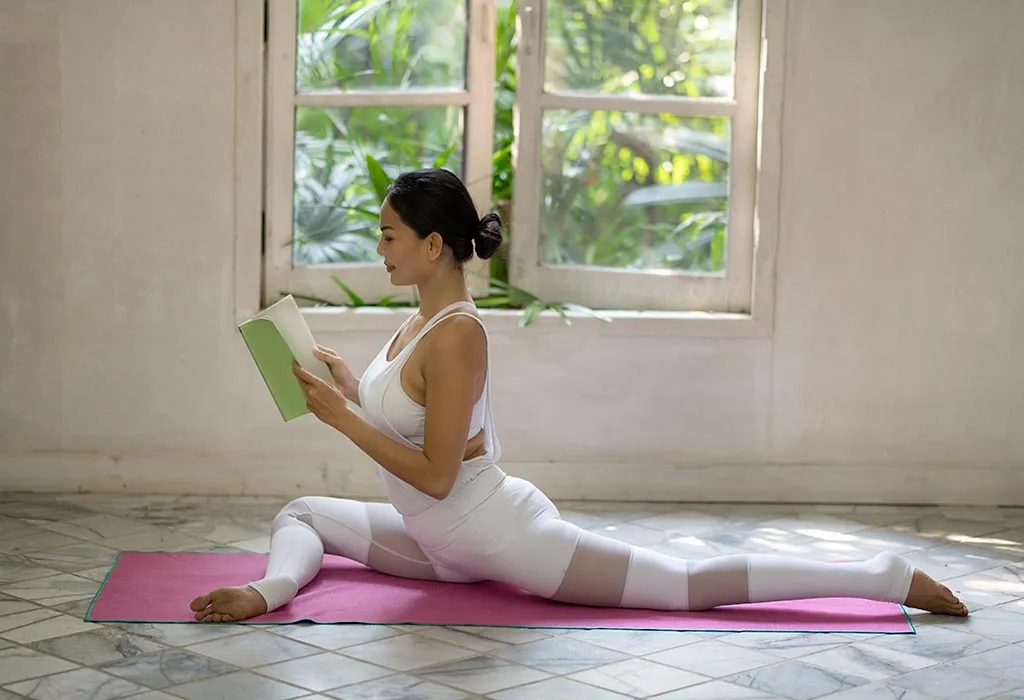 5. Yoga: The Iyengar Way by Silva, Shailendra and Mira Mehta
Many people consider this outstanding book a supplement to Iyengar's Light on Yoga. Silva Mehta extensively propagated yoga all over the world, particularly the West. Her role in founding the Iyengar Yoga Institute in London is significant. Mira trained under the direction of B.K.S Iyengar for many years and then imparted yoga in London. The book discusses Iyengar's form of yoga guiding the readers through the posture, methods, alignment points, instructions along with pictures for ease of comprehension. It also includes about 100 key poses allowing the readers to understand the style and position of different asanas.
6. Yoga- The Practice of Movement and Stillness by Eric Schiffman
Through this book, Eric Schiffman makes yoga simpler for people who may feel intimidated by the seemingly complex poses. He has adopted a unique approach by narrating his private journey supported by pictures. He explains the movements with easy-to-follow detailed instructions so that the readers may work upon a position slowly and progress to performing the full version of it. He covers pranayama, meditation, lines of energy, the crux of yoga practice and asanas in this book. He also describes the merits of every exercise in a small segment following each posture for the readers to become aware and enjoy the inner exploration.
7. Yoga Mind, Body & Spirit – A Return to Wholeness by Donna Farhi
In this user-friendly book, Donna Farhi writes about the philosophy and practice of yoga in a very applicable and grounded way. This book is an all-inclusive yoga asanas book with 240 illustrations setting forth the ideologies of yoga in a simple manner. The book shows how the connections between one's body, mind and spirit can be enhanced by practising yoga. It also focuses on yoga's foundational rules and how to integrate them into one's day-to-day yoga practice. The book is laid out into sets of exercises with a description and picture along each.
8. Yoga Anatomy- Second Edition by Leslie Kaminoff and Amy Matthews
This manageable book contains vinyasas, asanas, colourful anatomical pictures and thorough information about the principles and structures of different movements and yoga practices. The strength of the book lies in its photographs rendered through medical diagrams and digital media with the essential anatomy highlighted. It addresses inversions, standing poses and breathing techniques and describes how muscles are affected by joint movements. It also discusses how slight variations in a pose can heighten or reduce its effectiveness.
9. The Seven Spiritual Laws Of Yoga by Deepak Chopra and David Simon
This interesting book's focal point is how spiritual laws play a significant role in yoga's journey to enlightenment and inner peace. It highlights the importance of spirituality in yoga. Readers will benefit from the treasure of mantras, meditation techniques, yoga poses and breathing exercises. It is one of the expert yoga therapy books which lets the reader explore the spiritual dimension of yoga for gaining a harmonious, happier and abundant life.
Yoga is both a physical and mental journey towards inner enlightenment and peace. It is a means to kindle self-awareness and assist in tackling psychological challenges along with attaining physical fitness. Yoga books can play a significant role in helping you select a path that suits you the best. They also offer an entire world of choices and empower you to practise yoga meaningfully for your enhanced well-being.
Also Read:
Easy Ways To Start Yoga At Home
Yoga Poses That Will Help You Fight Depression
Surprising Benefits Of Yoga For The Entire Family
?>