8 Sugar Free Sweet Recipes For a Healthy Holi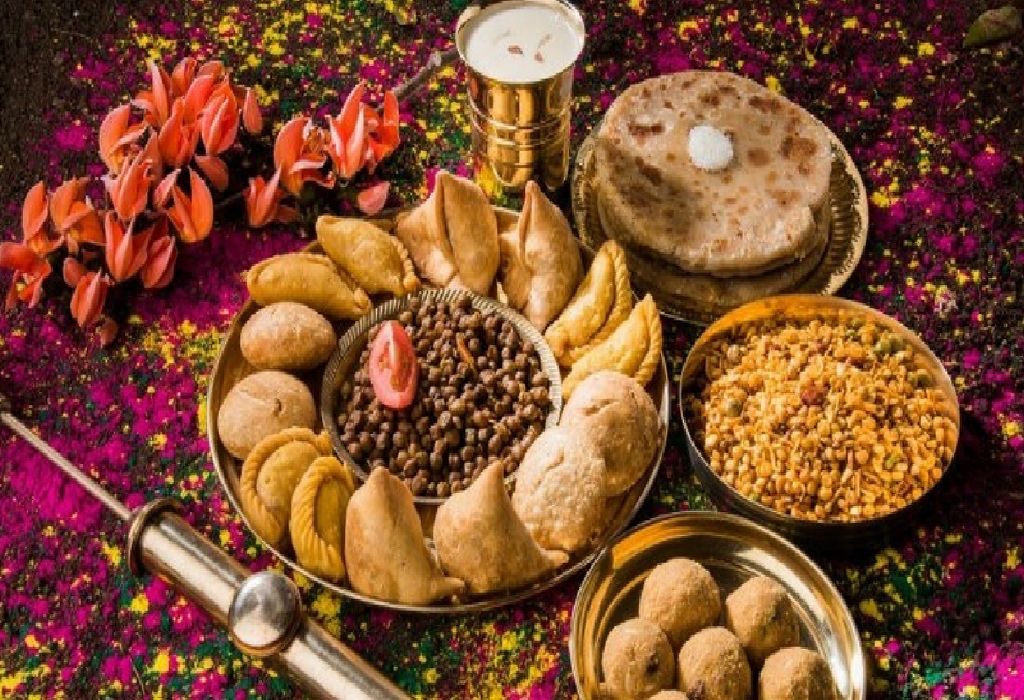 In this Article
While there's no denying the exciting fragrance of Holi desserts that's already in the air, there's also a point of concern. Calories! But how can you possibly indulge in Holi desserts without piling on the calories and putting on weight?
There's no need to keep yourself from the glorious taste of Holi foods only because you're watching your weight. The good news is that it's entirely possible to cut down on the sugar in Holi sweet dishes – all without affecting the taste! All you need is a few natural sugar replacements and the desire to treat your family to a healthy Holi.
Check out our collection of Holi dessert recipes that are high on taste, not calories. Whether you're following a strict diet plan, your husband is watching his sugar levels, or the kids have been eating too much sugar lately, we have just the right festive recipes for you. Talk about tradition just tasting so much healthier!
Sugar-Free Recipes for a Lean and Mean Holi
1. Kesariya Thandai
A Holi will not be Holi without the thandai. It is a must-have in every household on the occasion. Try out this saffron-flavoured thandai where the healthy, nutrient-rich honey replaces sugar like a pro.
2. Puranpoli
Puranpoli is one of the mandatory Holi special sweets in Maharashtrian households. You can make the filling using a 50-50 combination of sugar and jaggery. Or better still. You can replace sugar completely with jaggery. Jaggery is rich in iron and gives you the required strength to handle all the pichkaris and gulaal!
3. Fruity Rice Kheer
Guess what replaces sugar in this recipe? Dates puree! This makes the rice kheer one of the healthiest sweet dishes for Holi for all weight-watchers. Plus, the added fresh fruits enhance the taste and health quotient of this recipe.
4. Oats And Groundnut Laddoo
This is another recipe which uses the benefits of jaggery over sugar. Jaggery, apart from being nutritious, also acts as a good binding agent when it comes to making a laddoo. Your laddoos will now be ready quickly enough for you to have a gala time with the kids!
Oats And Groundnut Laddoo Recipe
5. Sugar-Free Kaju Katli
Can you really make a kaju katli without any added sugar? The answer is hidden in this recipe. This is a mildly sweet tasting kaju katli, which gets its sweetness from lactose or milk sugar. Rose water and rose petals also add to its sweet fragrance.
6. Mixed Fruit Gujiyas
If you have been worrying about putting on weight during festivals, it's time to stop worrying for good! Resort to this low-calorie gujiya recipe and have a guilt-free celebration with these lean Holi festival sweets.
7. Kesari Malai Peda
Pedas are a popular dessert during Holi and are often shared with family and friends to celebrate togetherness. Make these kesari malai pedas with an artificial sweetener and ward off the guilt you feel when you literally cannot have just one!
8. Diet Cake
This dessert uses raisins as the sweetening agent and completely replaces sugars. Now you have a delicious cake you can gobble down without feeling bloated.
All set to go sugar-free and healthy this Holi? We promise you these Holi sweets recipes will be the perfect marriage of taste and fitness! Also remember to try out our Holi special recipes for kids that include snacks, starters and party-favourites!
Also Read:
Best Dance Songs For Your Holi Party
Effective Tips for Making Natural Holi Colours at Home
Ways for Removing Holi Colours from Your Face, Hair, and Nails