70 Unique Instagram Captions for Couples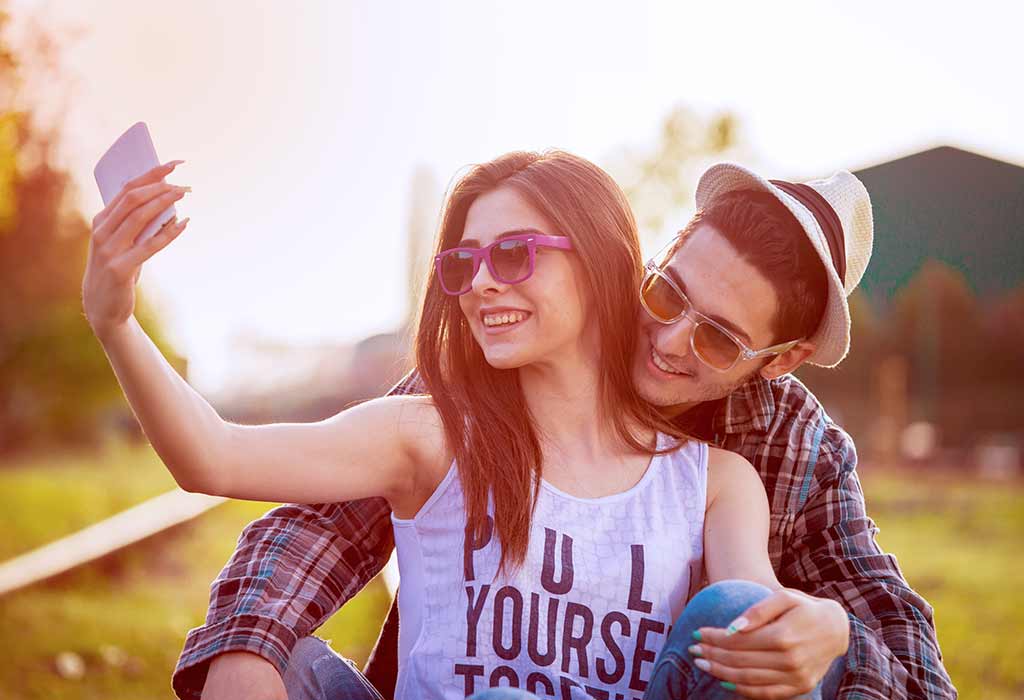 In this Article
Being in love is a beautiful feeling. However, being with the person you love surpasses this by many miles. Now you have found the perfect person who loves you and who you love. You have captured your blissful together moments in numerous couple pictures. It is natural for you to post your adorable couple's pictures on Instagram to show the world your love and happiness. However, just posting your picture is not enough. You need unique relationship captions for your picture, which share your feelings and love for your partner. Writing a unique Instagram caption is more complex than planning the perfect proposal. We have compiled the best Instagram captions for your couple of pictures. Choose the one that best expresses your feelings.
Best Instagram Captions for Couples
We did the legwork for you and compiled the best Instagram captions for couples, including everything from husband and wife Instagram captions to silly couple captions and from pop culture captions to short couple captions to the best love songs and romantic music lyrics that express just what you're thinking. Choose your favorite Instagram couple caption, share the picture with your followers, and wait for the likes to come pouring in!
Romantic Couple Captions
When we are together, everything is great.
You are the soul of my life.
All of me is heads over heels in love with all of you.
You and I = True love.
Every time I see you, I fall more in love with you.
Your love is my dream come true.
A day spent away from you is torture; every day spent with you is memorable.
Time stands still when I'm with you.
Love is what keeps us together, and it is our love that will never make us part.
I love you to the moon and beyond!
Cute Couple Captions
I love to wear your love on my lips.
The good things in life are best with you.
You're my beloved hello and my toughest goodbye.
I am the peanut butter to your jelly.
Together is a marvelous place to be.
I can't survive without you, and I am not willing to try.
Our love story is my favorite fairy tale.
Home is wherever we are together.
Every day is the happiest day of my life when I'm with you.
I want you to be with me till my last page.
Funny Couple Captions
We stick together like hot glue and everything.
Thank you, Tinder.
In a perfect relationship, one person is forever right, and the other is the boyfriend.
You swiped right, and now you're stuck with it for the rest of your life.
I love you even though I want to kill you.
You are my favorite person to text…100 times a day.
I love you, even when I am famished.
Ours wasn't love at first sight, but love at the first right swipe.
We look perfect in our pictures because you are the light of my room.
You're the only person; I would share my pizza with.
Song Lyrics for Couple Captions
"You make me dance like a fool, forget how to breathe, shine like gold, buzz like a bee. Just the thought of you can drive me wild—oh, you make me smile." — Uncle Kracker.
"Loving you is easy." — Minnie Riperton.
"You still look like a movie; you still sound like a song. My god, this reminds me of when we were young." — Adele
"You could have my heart, or we could share it like the last slice." — Drake.
"I got everything I need and nothing that I don't." — Zac Brown Band
"You're my end and my beginning. Even when I lose, I'm winning." — John Legend
"We were just kids when we fell in love." — Ed Sheeran
"If all I got is your hand in my hand, baby, I could die a happy man." — Thomas Rhett
"I hope you don't mind that I put down in words how wonderful life is while you're in the world." — Elton John
"I'd spend ten thousand hours and ten thousand more, Oh, if that's what it takes to learn that sweetheart of yours." —Dan Shay, Justin Bieber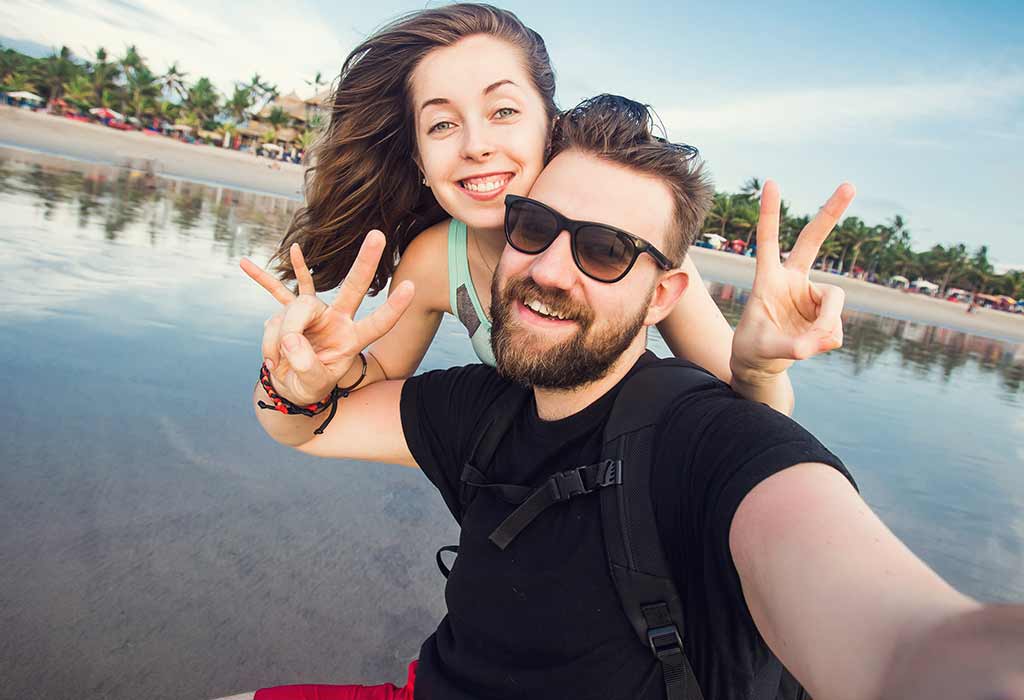 Pop Culture Couple Captions
"If you can find someone to love the you you love, well, that's just fabulous." — Carrie, Sex and the City.
"Pick me, choose me, love me." — Meredith Grey, Grey's Anatomy
"Love is like the wind. You can't see it, but you can feel it," – Nicholas Sparks, A Walk to Remember
"If you're a bird, I'm a bird." – Allie, The Notebook
"I'm in love with you, and I'm not in the business of denying myself the simple pleasure of saying true things." — John Green, The Fault in Our Stars
"When I'm with her, I feel happy to be alive. Like I can do anything." – Cory, Boy Meets World
"You don't love someone because they're perfect; you love them in spite of the fact that they're not." ― Jodi Picoult, My Sister's Keeper
"Some people are worth melting for." — Frozen
Short Quotes for Couple Captions
"Let's, let's stay together."—Al Green, from "Let's Stay Together."
"We are most alive when we're in love."—John Updike
"You are my sun, my moon, and all my stars." — E. E. Cummings
"The simple lack of her is more to me than others' presence."—Edward Thomas
True love stories never have endings."—Richard Bach
"Whatever our souls are made of, his and mine are the same."— Emily Brontë
"Love is composed of a single soul inhabiting two bodies."—Aristotle
"The best thing to hold onto in life is each other."—Audrey Hepburn
"Love alone can rekindle life."—Henri Frederic Amiel
"Love isn't something you find. Love is something that finds you." — Loretta Young
"Love is a game that two can play and both can win."—Eva Gabor
"I love you—I am at rest with you—I have come home."—Dorothy L. Sayers
Movie and Song Quotes for Couple Captions
"You've got the love I need to see me through" — "You've Got the Love" by Florence the Machine.
"I think I'd miss you even if we never met." — The Wedding Date
"All of me loves all of you." — John Legend
"You had me at hello." — Jerry Maguire
"All that you are is all that I'll ever need." — Ed Sheeran
"You are the best thing that's ever been mine." — Taylor Swift
"Home is wherever I'm with you." — Edward Sharpe and the Magnetic Zeros
"When you realize you want to spend the rest of your life with somebody, you want the rest of your life to start as soon as possible." — When Harry Met Sally
"To me, you are perfect." — Love Actually
"Love was made for me and you." — Nat King Cole
All these captions come from various sources to express different emotions. Use one of these adorable Instagram captions to express your love to the world.
Also Read:
Most Common Things That Happy Couples Discuss
Cool Beach Instagram Captions
Fun Truth or Dare Questions for Couples