50 Unique Winter Instagram Captions for Chilly Days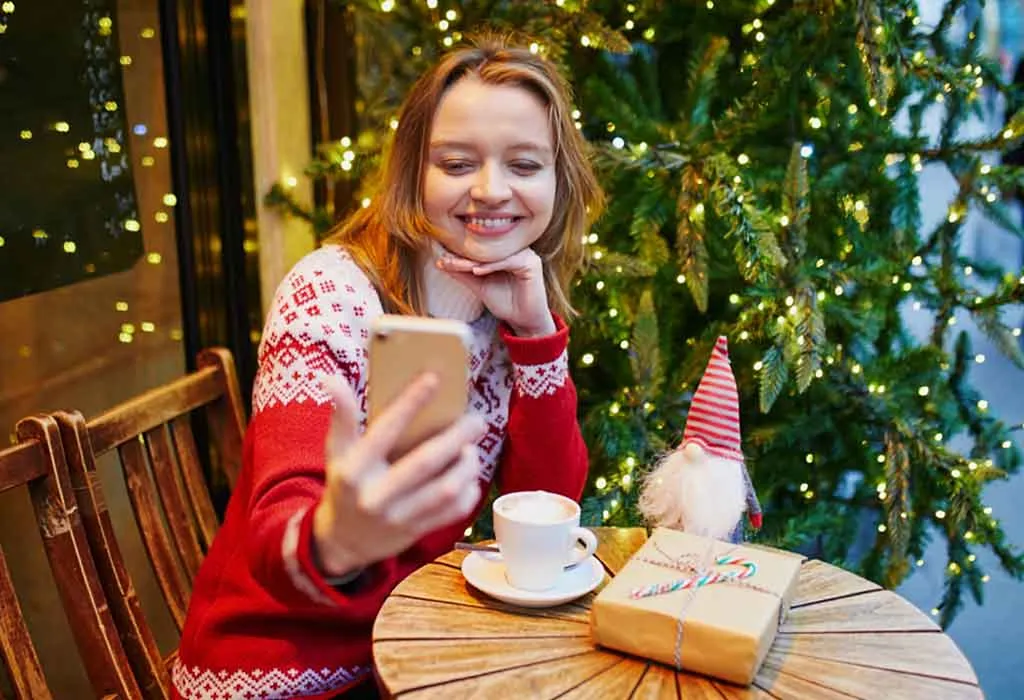 In this Article
When the last of the autumn leaves have fallen, everyone gets in the mood for sweater weather. Whether you are an indoor or outdoor person, winter is everyone's favorite season, full of fun ice-skating and skiing or warming up with a mug of hot chocolate by a cozy fire. The beautiful snowfall, icy lakes, snowmen, and adorable winter outfits make winter the perfect time for some adorable photoshoots. You can take pictures out in the snow, ice-skating, building a snowman or skiing or inside, snuggling up by the fireplace, or making your favorite cup of hot chocolate. The bright and white snow is the perfect backdrop for your snaps. Here are 50 unique captions for your winter Instagram pictures.
Cool Winter Captions for Instagram
Everyone is eager to get some cute pictures in their cute mittens and sweaters during the winter, and it is always best to have some fun captions to go with them. Here are some funny and cute winter captions for snowy and chill days:
Funny Winter Instagram Captions
Witty captions will make your followers giggle and cheer. For your quirky and unique winter pictures, here are some good winter captions that are funny and adorable:
Chilling with my blanket and mug, just like Baby Yoda
Sleigh all-day
How does a snowman get to work? On an icicle!
What do you get when you cross a vampire with a snowman? Frostbite!
Every day I'm shovelin'
The snuggle is real
Is anyone else's favorite outdoor activity in the winter to walk back into your home?
Does shivering count as exercise?
Is it socially acceptable to wear a blanket to work?
It's a beautiful day to go outside and remind myself why I stay inside.
Cute Winter Captions for Instagram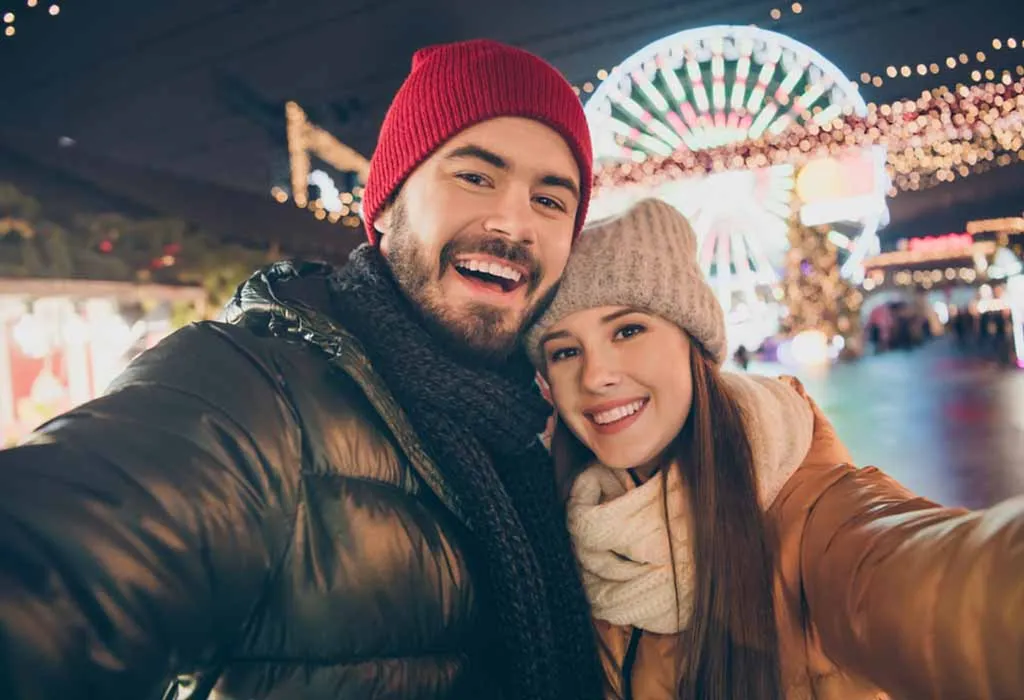 If you are having a winter photo shoot with your loved ones, a snowman, or a warm mug of cocoa, here are some clever and cute cold Instagram captions:
Hot cocoa is like a warm hug from the inside
We are all like snowflakes, unique in our own beautiful ways
You may not be able to buy happiness, but you can buy hot chocolate with marshmallows, and that is the same thing
And it was love at frost sight
Cold hands but warm hearts
There is nothing like a warm snuggle on a cold winter night
Keep calm and let it snow
"In the winter, she curls up around a good book and dreams the cold." —Ben Aaronovitch, Broken Homes.
If kisses were snowflakes, I'd send you a blizzard
I only have ice for you
Snow excited!
"White lips, pale face, breathing in snowflakes." – Ed Sheeran
To ski or not to ski
"One kind word can warm three winter months."
Say freeze!
Do I smell love in the air, or is that the scent of hot chocolate
Looking a lot like Rudolph the Red-Nosed Reindeer
Eskimo kisses and frozen fingers
White out
Frosty mornings and toasty mugs
"Even the strongest blizzards start with a single snowflake." — Sara Raasch
Counting snowflakes instead of sheep tonight.
I'm melting for you.
Feeling blessed and sweater-obsessed
Today's forecast: I can't feel my face degrees.
Wake me up when it's summer.
Winter: Hate it while it's here; miss it when it's gone.
Turning snowflakes into snow cones
Hot chocolate, cold nights, starts, and frosty mornings, winter.
Who said paradise has to be tropical
Snow Instagram Captions
Fresh snow sparkling in the sunlight is truly a marvel of nature. Make your followers giggle and cheer with these cute captions for snow pictures:
I love you snow much.
"To appreciate the beauty of a snowflake, it is necessary to stand out in the cold." — Aristotle.
"There's just something beautiful about walking on snow that nobody else has walked on. It makes you believe you're special." —Carol Rifka Brunt.
Snowball fight in progress.
The powder is falling. The mountains are calling.
You're never too old for a snowball fight.
"Kindness is like snow. It beautifies everything it covers." —Kahlil Gibran
I'd rather be shovelling sand than snow.
Let it snow…. but not on my hair
Holding hands in the snow underneath the stars.
Winter is truly a wonderland, with its cozy fireplaces and white snow that glistens in the sun. Capture your favorite winter moments and share them with your loved ones on Instagram. Use these unique Instagram captions for your winter pictures, and be sure to stay safe during your photo session.
Also Read:
Beach Instagram Captions
Why Winter Is Best for Love-Making
Home Remedies for Common Winter Problems