50 All Time Best Monday Motivation Quotes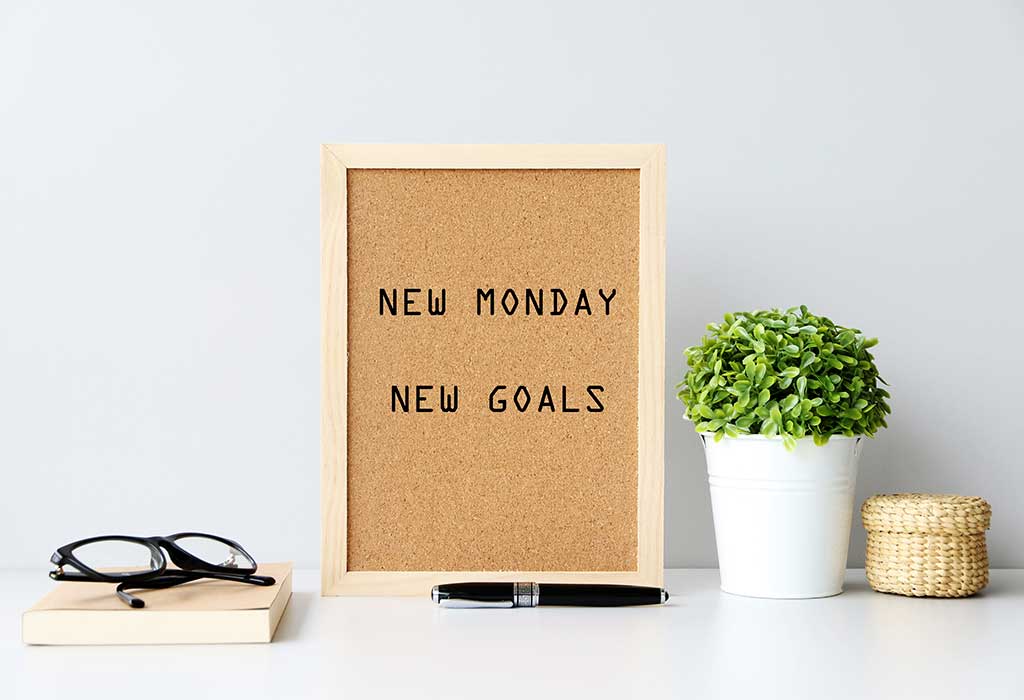 In this Article
What makes you get up first thing in the morning? Do you get startled by the alarm, rub the sleep out of your eyes and trudge ahead to your day? Or do you spring up with your motivation and goals clear in your brain? Whatever your style is right now, regardless of whether you are a morning individual or an evening person, we would all be able to utilize a little assistance with beginning an effective Monday.
To begin with, we investigate the two unique kinds of inspiration that influence individuals; extrinsic and intrinsic. Intrinsic inspiration is the inward drive towards finishing an assignment because you enjoy it; you get satisfaction from it or think that it's fascinating. Extrinsic inspiration is the point at which you complete an assignment for external prizes, or in light of the fact that you are attempting to maintain a strategic distance from negative outcomes. So which one is better with regards to finding your very own Monday inspirational quotes? Both have their advantages, despite the fact that individuals who have intrinsic inspiration will in general stay with their assignment long haul.
Powerful Monday Motivation Quotes and Sayings
Monday is a day of new beginnings. It's a day where the week is before you and potential outcomes are dependent on how you start the day. Start the week with energy and you'll look back with incredible fulfilment on all you accomplished.
Then again, Monday can also be upsetting. It has returned to work time. You might be confronting an awful employer or a negative workplace.
So how about we make this Monday one of the great ones. One where you show the force of an uplifting disposition and zoom toward your objectives.
Here are some Monday motivation quotes for work to get started:
"People often say that motivation doesn't last. Well, neither does bathing. That's why we recommend it daily." – Zig Ziglar
"People will forget what you said. People will forget what you did, but they will never forget how you made them feel." – Maya Angelou
"The future depends on what you do today." – Mahatma Gandhi
"Either you run the day or the day runs you." – Jim Rohn
"Don't wait on perfect conditions for success to happen; just go ahead and do something." – Dan Miller
"Complaining about a problem without posing a solution is called whining." – Teddy Roosevelt
"When you talk, you are only repeating what you already know. But if you listen, you may learn something new." – Dalai Lama
"To be yourself in a world that is constantly trying to make you something else is the greatest accomplishment." – Ralph Waldo Emerson
"Imagine no limitations; decide what's right and desirable before you decide what's possible." – Brian Tracy
"A ship is always safe at shore but that is not what it's built for." – Albert Einstein
"Whatever the mind of man can conceive and believe, it can achieve." – Napoleon Hill
"I've missed more than 9000 shots in my career. I've lost almost 300 games. 26 times I've been trusted to take the game-winning shot and missed. I've failed over and over and over again in my life. And that is why I succeed." – Michael Jordan
"Strive not to be a success, but rather to be of value." – Albert Einstein
"The first step toward success is taken when you refuse to be a captive of the environment in which you first find yourself." – Mark Caine
"Excellence is an art won by training and habituation. We do not act rightly because we have virtue or excellence, but we rather have those because we have acted rightly. We are what we repeatedly do. Excellence, then, is not an act but a habit." – Aristotle
"If you are going to achieve excellence in big things, you develop the habit in little matters. Excellence is not an exception, it is a prevailing attitude." – Charles R. Swindoll
"Start by doing what is necessary, then what is possible, and suddenly you are doing the impossible." – Francis of Assisi
"The best way to predict the future is to create it." – Abraham Lincoln
"I am always doing that which I cannot do, in order that I may learn how to do it." – Pablo Picasso
"Your only limit is you." – Unknown
"The two most powerful warriors are patience and time." …so remember: great achievements take time, there is no overnight success." – Leo Tolstoy
"I have been impressed with the urgency of doing. Knowing is not enough; we must apply. Being willing is not enough; we must do." – Leonardo da Vinci
"The way to get started is to quit talking and begin doing." – Walt Disney
"It is never too late to be what you might have been." – George Eliot
"The journey of a thousand miles begins with one step." – Lao Tzu
"I alone cannot change the world, but I can cast a stone across the water to create many ripples." – Mother Teresa
"It's not the days in your life, but the life in your days that counts." – Brian White
"Success is walking from failure to failure with no loss of enthusiasm." – Winston Churchill
"What seems to us as bitter trials are often blessings in disguise." – Oscar Wilde
"Too many of us are not living our dreams because we are living our fears. " – Les Brown
"Whenever you see a successful person you only see the public glories, never the private sacrifices to reach them." – Vaibhav Shah
"The number one reason people fail in life is that they listen to their friends, family, and neighbors." – Napoleon Hill
"There is no traffic jam along the extra mile." – Roger Staubach
"Until we can manage time, we can manage nothing else." – Peter Drucker
"Amateurs sit and wait for inspiration, the rest of us just get up and go to work." – Stephen King
"Great acts are made up of small deeds." – Lao Tzu
"You were born to win, but to be a winner, you must plan to win, prepare to win, and expect to win." – Zig Ziglar
"Starve your distraction and feed your focus." – Unknown
"Whether you think you can, or you think you can't, you're right." – Henry Ford
"If you think lifting is dangerous, try being weak. Being weak is dangerous." – Bret Contreras
"Things may come to those who wait, but only the things left by those who hustle." Abraham Lincoln
"If something stands between you and your success, move it. Never be denied." – Dwayne Johnson
"The future belongs to those who believe in the beauty of their dreams." – Eleanor Roosevelt
"Nothing will work unless you do." – Maya Angelou
"Trust yourself that you can do it and get it." – Baz Luhrmann
"We are what we repeatedly do. Excellence then is not an act but a habit." – Aristotle
"The difference between the impossible and the possible lies in a person's determination." – Tommy Lasorda
"If you want something you've never had, you must be willing to do something you've never done." – Thomas Jefferson
"Strength does not come from physical capacity. It comes from an indomitable will." –Mahatma Gandhi
"The last three or four reps is what makes the muscle grow. This area of pain divides the champion from someone else who is not a champion. That's what most people lack, having the guts to go on and just say they'll go through the pain no matter what happens." – Arnold Schwarzenegger
Let's be honest—there are days when it seems like you are too close to surrendering. Notwithstanding the advancement you may have made, you will go to a state of burnout. At the point when a taxing week has left you to debilitate, do whatever it takes not to be excessively focused.
It's an ideal opportunity to put aside your scorn and change your demeanour toward Monday. Monday is simply one more day, yet it's daily you can take responsibility for. Be a hard worker, exploit the new beginning, and imagine your best self.
There is consistently an ideal opportunity to re-focus yourself and discover motivation to start a productive and enthusiastic attitude. Utilize this Monday morning motivation for work or Monday fitness quotes to set you up for significance that lies ahead. Make it a cheerful Monday!
Get outside your comfort zone, dig deep and feel the burn. When all else fails, remember the Latin phrase "Vincit qui se vincit."
He Conquers Who Conquers Himself.
Also Read:
Tips and Tricks for Motivating Yourself
Tips on How to Forgive Yourself and Move Ahead in Life
Effective Tips to Overcome Self Doubt