5 Simple Ways to Remove Waterproof Mascara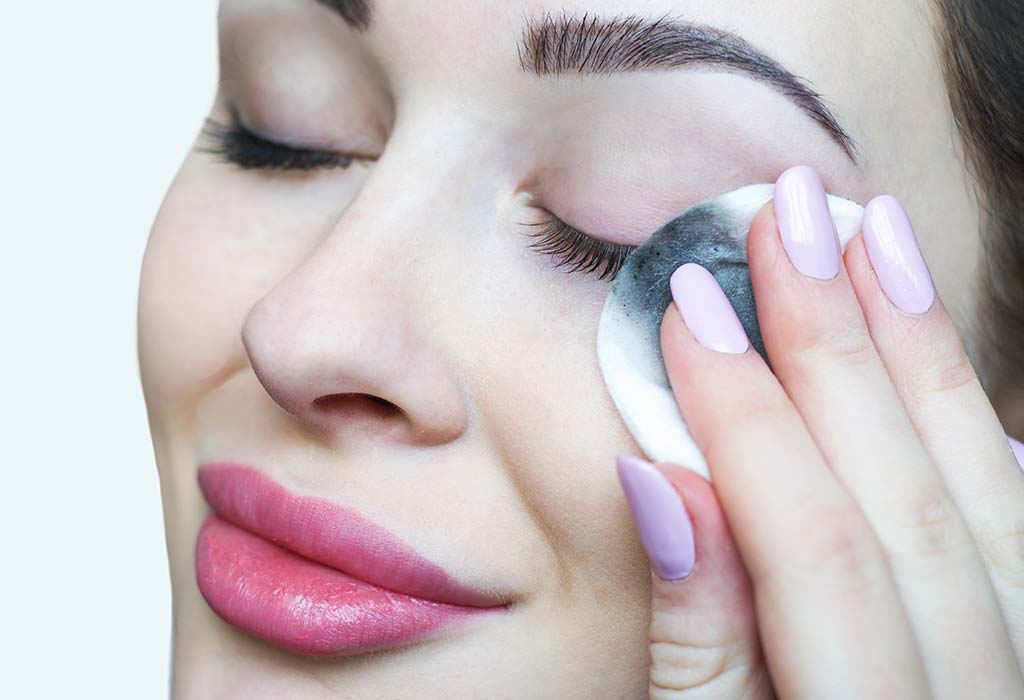 You can remove waterproof mascara with relative ease, and they are all entirely safe for use. Before using any eyelash extensions on your entire lash line, make sure to test them on a small section of your lashes first to ensure there are no adverse side effects. If your eyes ache or your lashes feel heavy, it's okay to use this method to relieve the discomfort. Experiment with your cosmetics and see how they work for you!
Read along to get the know-how on how to remove waterproof mascara in 5 Easy Steps. Also, read for some valuable tips on getting mascara stains out of your clothes and keeping your lash extensions clean from any residue after usage.
Simple Ways of Removing Waterproof Mascara
The use of long eyelashes is essential for those wishing to achieve a fluttery appearance, and waterproof mascara is an absolute must. The removal of this substance, on the other hand, can be extremely frustrating since it is designed to be difficult to wash away. It is possible to injure yourself by rubbing your mascara off your eyelashes and the skin around your eyes. However, you can easily get rid of waterproof mascara without harming your eyelashes if you follow the steps outlined here. Continue reading to know the simplest ways to get off waterproof mascara!
1. Use an Eye Makeup Remover
In this instance, the outcome has already been determined. If you're well-organized and manage your time effectively, you'll never have to be concerned about running out of eye makeup remover. You'll never have to worry about forgetting to restock your supplies again. These are excellent recommendations for those who are new to the application of mascara. In this situation, the use of an eye makeup remover may be preferable.
What You Will Need
Cosmetic cotton pads.
How To Use
You may use a cotton pad with eye makeup remover.
Dab the cotton pad for a few seconds while closing your eyes.
Cleaning your lash tips is as easy as rubbing the pad on your lash tips.
Repeat until no mascara remains.
Tip from Experts: The best makeup remover is hypoallergenic and has been tested on the eyes. Your eyes are the body's most sensitive organ.
2. Skin Active Oil-infused Micellar Water
Micellar water infused with oil is particularly beneficial for dry skin and sensitive skin types. Excellent for use around the sensitive eye and lash area. The use of oil-infused micellar water helps to break down the formula of waterproof mascara.
What You Will Need
Skin active oil-infused micellar water
How To Use
Remove any leftover residue with micellar water on a cotton pad.
Place cotton pads on the tips of your lashes while you shut your eyes.
From the root to the tip, gently wipe your lashes.
Replicate the process with new pads until the pad is free of any product residue.
Tip from Experts: Use hypoallergenic items of high grade. You should only buy trustworthy brands of micellar water.
3. Natural Coconut, Olive, and Almond Oil
When it comes to removing sticky mascara, coconut, almond, or olive oil are yet another best option. It is important not to touch or tug on the delicate eye area. In addition, because these oils are nutrient-dense, they will aid in the development of long, dark lashes.
What You Will Need
Virgin olive oil or Virgin coconut oil, or Almond oil
Use cotton pads
How To Use
Soak cotton pads in oil.
After a few seconds, remove the pad.
Rub or drag the wipe on the mascara.
Repaint your lashes until all mascara residue is gone.
Cleaning your eyes with a damp cloth can eliminate oil residue.
Tip from Experts: Because this technique is messy, use just a little oil so that the oil doesn't get into your eye. If the oil gets into your eye, flush it out with water right away!
4. 'No Tear' Baby Shampoo
If all else fails, you can use baby shampoo to remove the waterproof mascara. It is a safe choice as it is hypoallergenic and fragrance-free.
What You Will Need
Cotton balls and baby shampoo are two options.
You can also use either moist wipes or cotton swabs.
How To Use
Use just a tiny quantity of baby shampoo. You may also use wet cotton balls to apply them straight to your lashes.
If you're using cotton pads to clean your eyelashes, clean them carefully from root to tip.
Tip from Experts: Apply cotton pads or damp wipes to remove mascara and baby shampoo.
5. Cold Cream or Lotion
Using a facial moisturizer or cold cream to remove waterproof mascara can be effective even if all other options are exhausted (although this will take extra effort). Instead of removing your makeup with hot water, try using cold cream to remove it.
What You Will Need
Regular lotion Or Cold cream
A soft towel or cotton balls
How To Use
After cleansing your skin with a regular cleanser, apply your cold cream. After that, towel dry your skin.
Then gently remove the lotion with a warm soft towel.
Tip from Experts: Infections caused by strong lotions containing harsh ingredients may be avoided. Petrochemicals in petroleum jelly make it unsafe to remove eye makeup (especially the delicate eye area). Miliaria and zits are possible adverse effects of this product.
How to Get Waterproof Mascara Stains Out of Clothes?
While mascara looks good when on, it only looks good on your eyes and not on your clothes. Not only does it ruin the look of your clothes, but it also can be a pain when getting out of your clothes. Some techniques on how to get off waterproof mascara from clothes are more successful than others.
If you happen to get your waterproof mascara on your clothes, dab a small amount of Pine-Sol or Lestoil on the affected area with a cotton pad or cleaning towel to remove the mascara and clean the area. To avoid discoloration, you can use soapy water if necessary.
How to Safely Remove Mascara From Your Eyelash Extensions?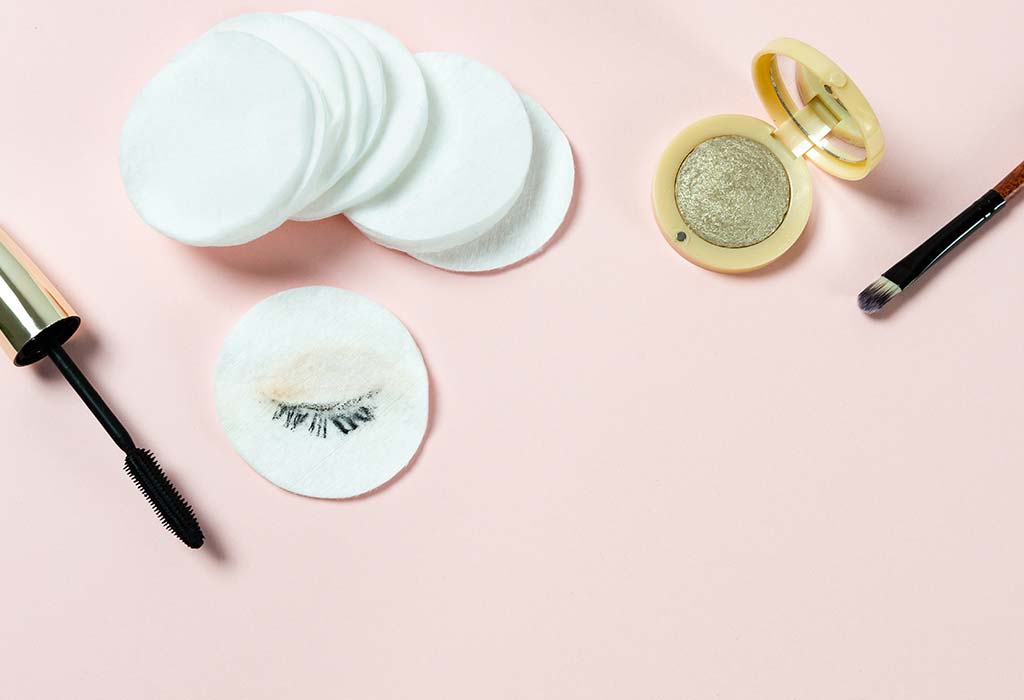 Women with thin or sparse lashes have benefited dramatically from lash extensions. They also give volume to lashes and make eyes seem more prominent. But there have been complaints regarding removing mascara without damaging eyelash extensions. An oil-free, washable product and a gentle touch should be enough. Remove mascara without harming extensions. Below are some more details on how to take off waterproof mascara from your eyelash extensions:
Choose the best formula for the job: You should double-check your mascara formula before applying it on top of your lash extensions. Mascaras containing oils can cause eyelash extension glue to break down, causing the extensions to fall out more quickly. What are the other alternatives to take into consideration? Use a water-based mascara or one compatible with extension tape if you want to achieve the best results.
Make use of an oil-free makeup remover: Makeup removers free of oil are the most effective for removing mascara from eyelash extensions. Since grease makes it easier for extensions to slip out of place or snap, it is recommended that you avoid using them. Micellar water is used for this purpose because it is gentler on the skin than other makeup removers. And it is more effective than the alternatives.
Use a new spoolie: Toxic cotton pads and makeup remover wipes may cause damage to eyelashes. Instead of using a cotton pad to remove makeup, you can use a clean spoolie brush. It is a good idea to remove any remaining makeup from your lashes by brushing them with a spoolie brush for a couple of seconds—this aids in the breakdown of the mascara. Remove the remover by wiping it away with a clean towel. If necessary, repeat the procedure.
Be gentle: Incorrectly applied eyelash extensions can waste money if they are not removed immediately. Make sure to use caution when applying and removing mascara to avoid injuring your eyes or causing irritation. You run the risk of the extensions becoming separated from your natural lashes if you use an eyelash curler to curl your eyelash extensions.
What Happens If You Don't Take Off Your Mascara Before Bed?
In the wake of a long day and night of work, most of us want nothing more than to unwind and sleep before starting over again the following day. Taking time to eat and take a shower may be on the chopping block when we're feeling down. Remember that you should not go to bed until you have removed all of your makeup, especially mascara.
Concretions: Concretions may form if mascara and eye makeup are not removed immediately after application. If treatment is not received, it may result in corneal erosion and possibly blindness. Consult your doctor if you are experiencing eye discomfort or other unusual symptoms.
Microbes: If you wear mascara to bed, bacteria may get into your eyes and cause an infection. Bacteria that are introduced into the eyes are dangerous and can result in blindness. However, it is accurate, and you must take precautions to protect your eyes from the harmful effects of mascara.
Eye Itching: Using mascara or eyeliner before going to bed may cause it to smudge and irritate the eye area. This may impair your ability to concentrate at work or other essential tasks if you are experiencing eye discomfort.
When the mascara clumps and dries, it's possible that the lashes will fall out. Risking your vision is simply not an option. It would be best if you obliterated your mascara before going to bed. Removal of mascara is made simple with mascara remover pads. Not to worry if you've unintentionally slept with your mascara on a couple of nights. If it is not a habit, then it is acceptable.
Eyelash Aftercare Tips and Instructions
To have long eyelashes, you must keep them well-groomed. If you like to use natural components, then you'll love waterproof mascara. It may be designed in a way that makes applying it simpler, saving both time and effort. Although short eyelashes are challenging to care for, it's essential to keep them healthy. When you attempt to lengthen and thicken your lashes, they will fall out. Invest your money on intelligent eyelash care rather than neglecting your new and luxurious eyelashes.
To massage your eyelashes and lids, use baby oil and apply with a Q-tip using a tiny circular motion. Before climbing into bed, be ready to go gentle on your eyes.
Make careful to remove your makeup before you go to bed after washing your face. Night-time eyelash tangling is a risk if the mascara isn't washed off. While relaxing, you may see that your lashes have been ripped off, resulting in naked eyes.
Eye care masks and treatments include popular natural components such as cucumber and aloe vera, which alleviate and relieve dry eyes.
If your mascara makes your eyes red or sore, wash it off immediately. It is advised that you see a dermatologist if the discomfort persists.
It isn't very easy to wash off waterproof mascara since it's designed to be water-resistant. To prevent brittle lashes and severe eyelash loss, you may include these five simple ways to get off waterproof mascara into your daily cosmetic regimen with a bit of effort and yet to get the best results.
Also Read:
Reasons to Clean Your Makeup Brushes
Makeup Tips for Different Types of Makeup
How to Remove Acrylic Nails Without Any Damage