5 Easy Ways to Use Multani Mitti (Fuller's Earth) for Healthy Hair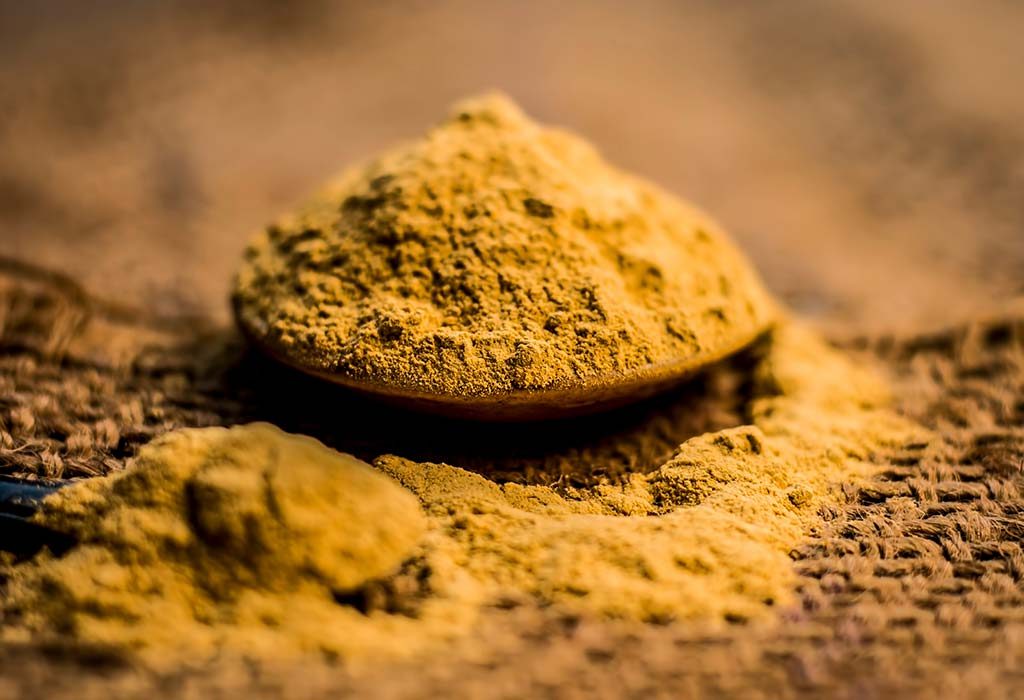 As awareness grows about the toxic effects of common shampoo ingredients like sulphates, parabens and silicones, the need for organic alternatives grows. One of the best natural alternatives to the chemical shampoos of the world is fuller's earth, aka Multani mitti. This organic product contains healthy minerals like silica, iron oxide and alumina. Before learning how to use it, let's first learn about the benefits of fuller's earth.
Amazing Benefits of Multani Mitti for Hair
Multani mitti or fuller's earth is an amazing product packed with minerals that have numerous benefits.
1. Improves Blood Circulation
Depending on how it is used, fuller's earth can be an extremely effective and potent ingredient to improve blood circulation. Better blood circulation means healthier and fuller hair. It also means better hair growth. Better blood circulation also means less hair fall and fewer bald spots.
2. Protects the Scalp
Most hair packs and shampoos are used as cleansers. Multani mitti is a very mild cleanser that not only purifies the scalp of germs and bacteria, but also protects the scalp. The mildness of fuller's earth makes sure you safeguard the skin on your scalp instead of damaging it like some chemical products do. The minerals in this product ensure your scalp is not just clean but also hydrated and healthy. It prevents flaky scalp, dandruff and dry/ itchy scalp issues.
3. Conditions the Hair
A great benefit of this type of natural ingredient is that it naturally cleans and conditions your hair. This means you utilize less product on your hair, thus protecting it. Multani mitti can be your shampoo and conditioner if used with the right combination of ingredients. For those with curly hair, this means less frizzy hair and more soft and balanced curls. It also means less dandruff and a healthier scalp. Fuller's earth is also extremely good for your hair because it conditions your hair in a balanced manner. This means hydrating a dry scalp but also absorbing the excess oil from your oily scalp or hair.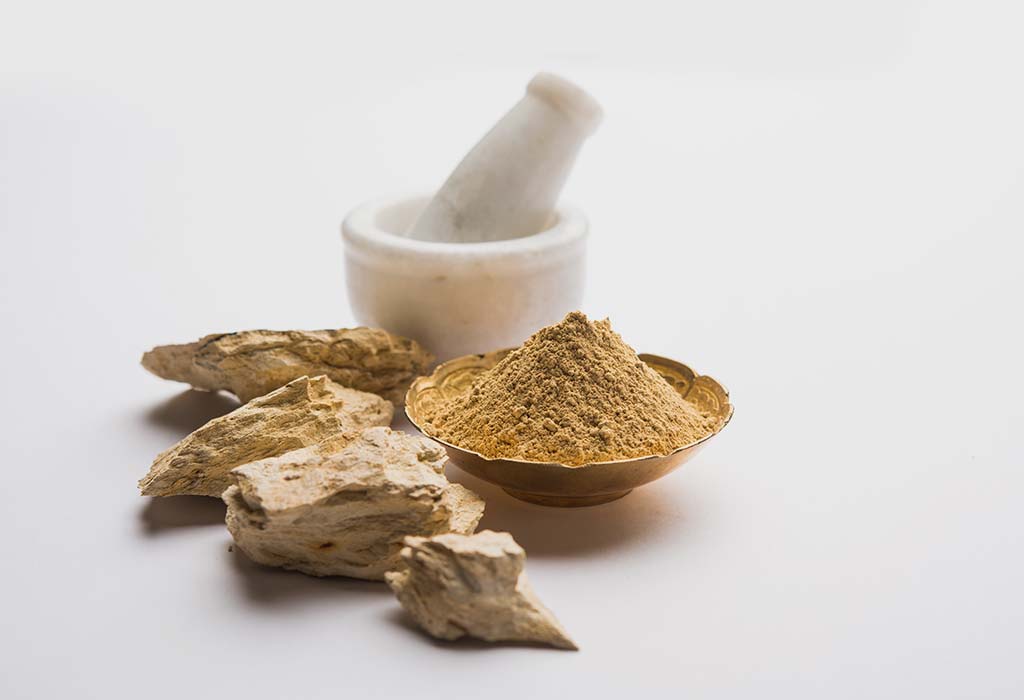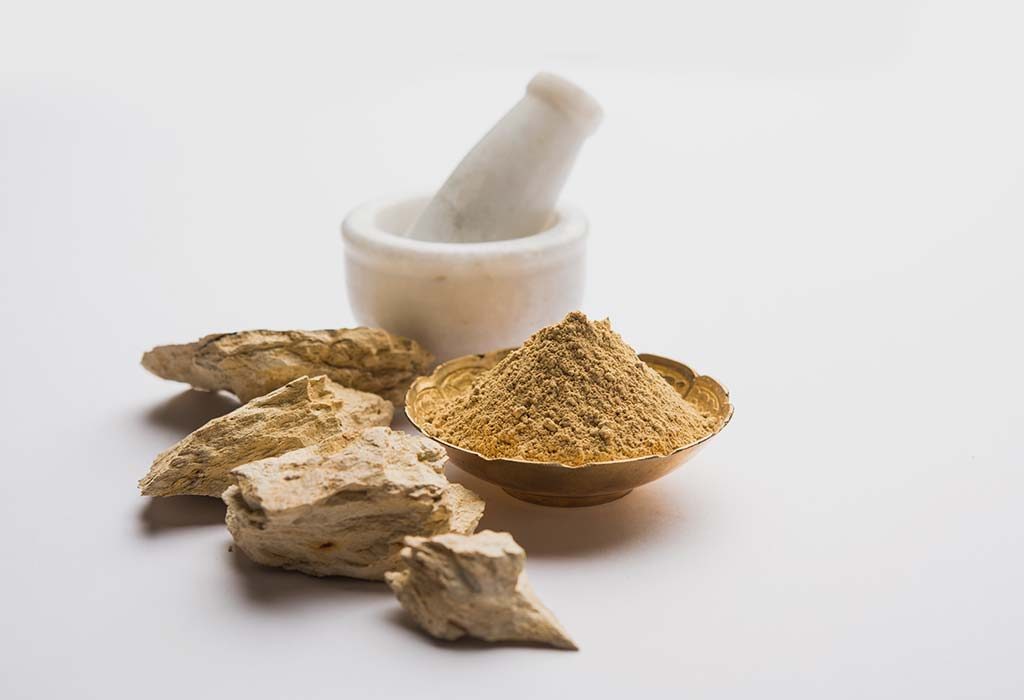 4. Safe for Hair Straightening
As far as organic products for hair straightening go, this is the best one available. Not only does it nourish your hair, but it also safely protects the roots while straightening your hair. Make your own Multani mitti hair pack for hair straightening as store bought ones can contain other harmful ingredients. How to do that is below. The great part about using this to straighten your hair is that you can comfortably return to curls later with no harm being done to the roots or tips of your hair.
5. Strengthens Follicles
The rich mineral content of Multani Mitti not just promises a healthier scalp, but it also works to nourish and protect the hair itself. It hydrates dry hair but also works from the roots and strengthens the follicles of your hair. So the weak and fine hair you may face when using harsher ingredients is no longer a concern. Multani mitti also works to help improve stronger hair growth.
How to Use Multani Mitti for Hair?
Just applying Multani mitti on the hair is not going to help. This ingredient is only part of the packs you'd have to make at home. Learning how to make these packs and how to use them is essential to creating a balanced and healthy natural homemade hair care product. Here are 5 tips.
1. Multani Lemon Burst
This pack has great benefits for your overall hair growth and scalp protection. It has numerous healthy elements that work well together. It is perfect to rid your hair of dandruff.
Ingredients
Lemon juice – 2 tbsp
Multani Mitti – 4 tbsp
Yoghurt – 1 tbsp
Baking soda – 1 tbsp
How to Use
First add 2 tablespoons of lemon juice to a bowl.
Add the Multani mitti into the bowl with lemon juice and mix well.
Add yoghurt, mix thoroughly.
Add baking soda, mix till completely blended till it becomes a paste.
Section your hair into small clusters.
Using a brush, apply generous quantities on your hair.
Use a shower cap to cover it or a plastic bag.
Leave for 30 minutes. Rinse clean. Rinse out your hair with non-SLS shampoo if required.
How Does It Work
The lemon in this pack has antimicrobial properties which help kill bad bacteria.
The lemon and Multani have anti-fungal properties which keep fungal infections at bay.
The citric acid in this pack helps cleanse the scalp while not harming the follicles.
The baking soda, lemon and Multani combination kills dandruff.
How Often to Apply
Use once a week at least.
2. Multani Aloe Pack
When you think of healthy and natural packs for your hair and scalp, you should immediately think of aloe and Multani. The benefits of this are so immense that you can't go wrong with this awesome pack that includes the benefits of both Multani mitti and aloe vera for hair and scalp protection.
Ingredients
Lemon juice – 2 tbsp
Multani mitti – 4 tbsp
Aloe vera – 4tbsp
How to Use
In a bowl, add 2 tablespoons of lemon juice and Multani mitti, mix well.
Add another 2 tablespoons of Multani mitti with 4 tablespoons of aloe vera and mix till it becomes a thick paste.
Using a brush, apply the paste on the scalp.
Cover your hair from the roots to with paste.
Leave for 20-45 minutes.
Rinse with cold or lukewarm water.
How Does It Work
Multani mitti conditions and hydrates your hair, preventing flaky scalp syndrome.
Aloe has great anti-inflammatory properties and skin nourishing properties. This ensures your scalp is healthy.
Aloe also has antiseptic and antibacterial properties. This keeps bad bacteria at bay.
Lemon juice adds more antibacterial properties and anti-fungal properties. This keeps infections away.
Both lemon and aloe have skin and hair cleansing properties.
Aloe is a great hydration ingredient for dry and dull hair, it rejuvenates the hair.
How Often to Apply
Apply at least once a week. Apply at most, three times a week.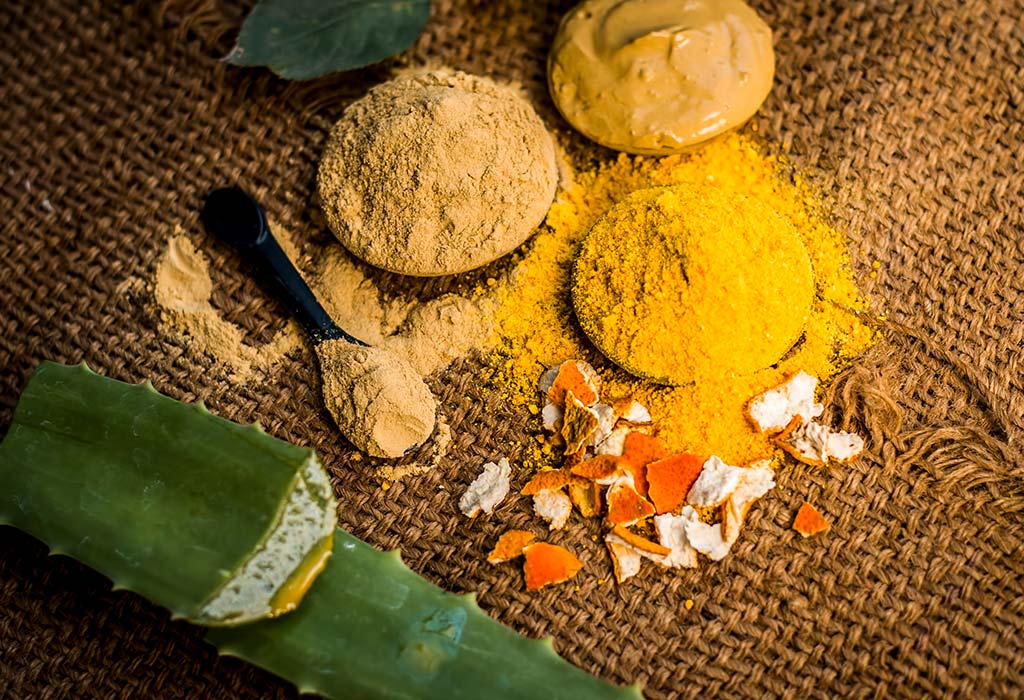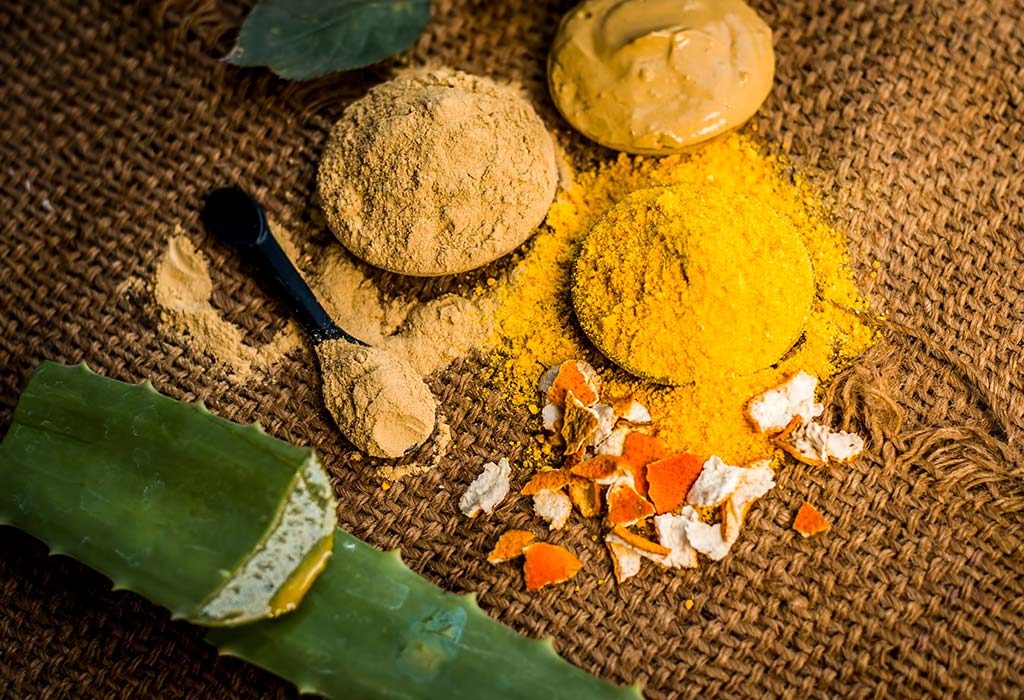 3. Multani Pepper Zest
As far as natural hair packs for frizzy hair go, this pack with black pepper is one of the best home remedies you can find.
Ingredients
Black pepper – 2 tsp
Multani mitti – 4 tbsp
Yoghurt – 3 tbsp
How to Use
First, in a bowl, mix the black pepper and yoghurt.
Add in the Multani mitti, mix till it is a thick paste.
Apply the paste on the scalp.
Cover your hair from root to tip with the paste.
Let it rest for 30-45 minutes.
Rinse clean. If needed, use a gentle non-SLS shampoo.
How Does It Work
The pepper has antimicrobial and antiseptic properties that keep dandruff and infections at bay.
The yoghurt is full of healthy bacteria that promote healthy hair growth.
The Multani mitti hydrates and nourishes your hair while the anti-fungal properties keep your scalp healthy.
How Often to Apply
Use at least once in a month. At most, use this pack once every two weeks.
4. Multani Mitti with Egg
The benefits of both Multani mitti and egg whites are renowned, they are both extremely beneficial to the skin and the hair, this pack combines those to make a natural hydration treatment for curly hair.
Ingredients
Egg whites – 1
Multani mitti – 4 tbsp
Rice flour – 4 tbsp
How to Use
Add all ingredients to a bowl, mix thoroughly till the clumps disappear.
Once the paste is smooth, apply on the scalp and hair.
Let it rest in your hair for 5-10 minutes.
Rinse clean with a gentle shampoo.
How Does It Work
The tone of your hair improves immensely due to the rice flour.
The egg white has numerous vitamins, minerals and is rich in protein, this nourishes healthy and strong hair growth.
The Multani mitti is full of hydrating properties which soften curls and nourish the scalp.
The rice flour also adds depth of colour to your hair.
How Often to Apply
Apply this pack once every alternate day at most. Apply it once every week at least.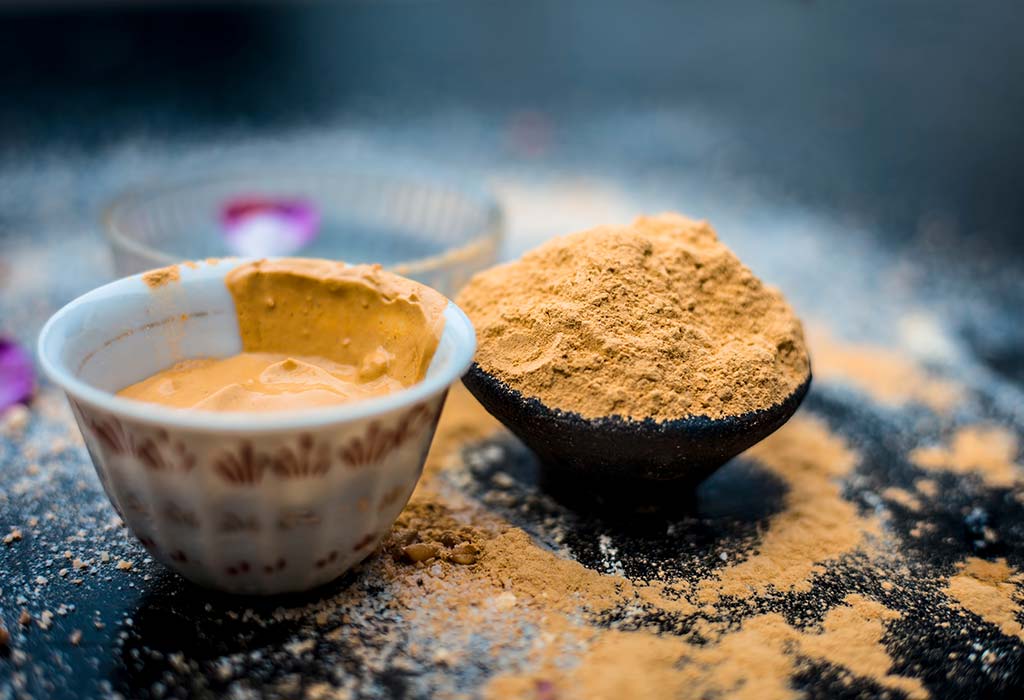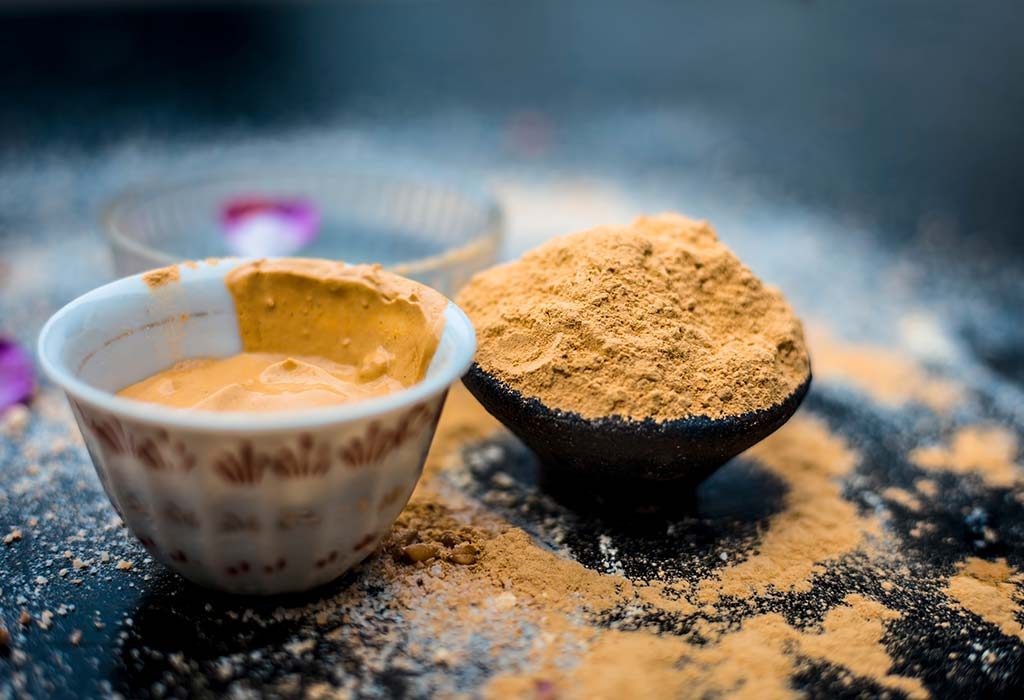 5. Honey Multani
This pack is great for those who have the time to care for their scalp every day. It protects the hair and skin on the scalp and also nourishes the hair and regulates blood circulation at the scalp which leads to healthy and strong hair.
Ingredients
Multani – 3 tbsp
Honey – 3 tbsp
Lemon – 1
Yoghurt – ½ cup
How to Use
In a cup, add the yoghurt and honey, mix well.
Add the Multani little by little into the mixture and stir till completely blended.
Apply generous quantities all over the scalp and hair.
Leave it to rest for an hour.
Rinse clean.
How Does It Work
The Multani has numerous antiseptic, anti-fungal and antimicrobial properties to keep infections and bad bacteria at bay.
Lemon adds citric acid as a cleansing agent and also has antiseptic and antimicrobial properties to reinforce the Multani's properties.
Honey and Multani act as a conditioning and hydrating agent.
Honey has antibacterial properties and is rich in vitamin B complex which is good for hair growth.
How Often to Apply
Apply daily at most. Apply on alternate days at least.
Multani mitti or fuller's earth is considered one of the all-time best natural hair products because of its immense benefits, and when combined with other products as mentioned above, it can prove to be a great natural protector of your hair and skin. Mix and match ingredients to get different benefits and create custom packs.
DIY Hair Dyes for Colouring Your Hair at Home
Curry Leaves Benefits for Your Hair and Health
Beauty Secret Tips for Skin & Hair From Our Kitchen Shelves