35 Tropical Flowering Plants That Will Add Beauty to Your Home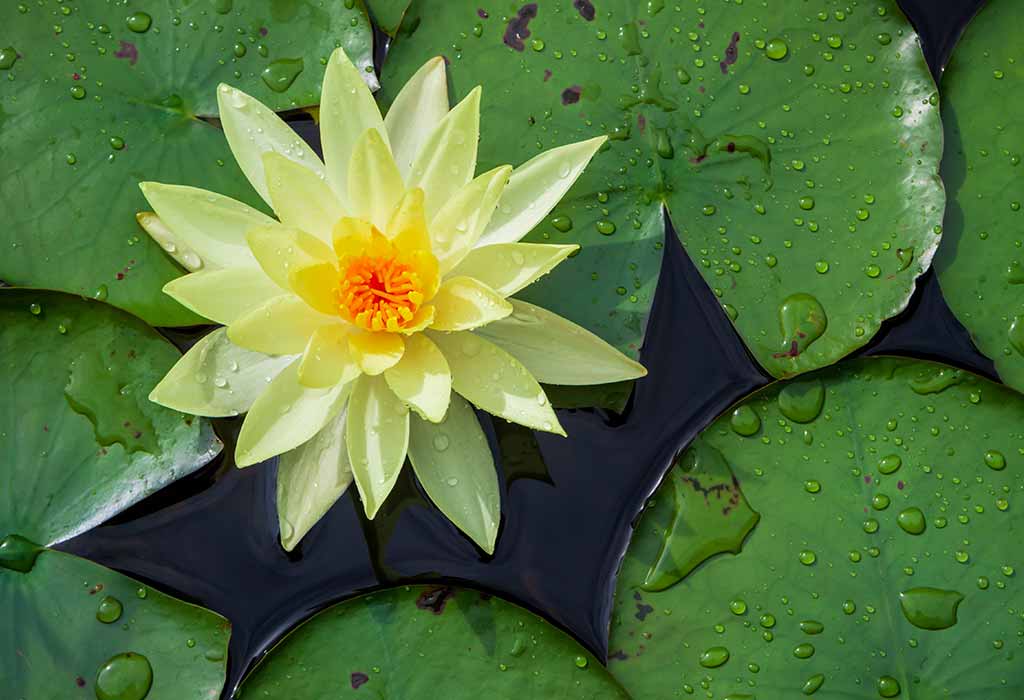 In this Article
Bring that calm and exotic vibe to your backyard by introducing a few tropical blooms that are sure to lure in all sorts of birds, bees, and butterflies. Tropical flowers are vibrant, have beautiful colors and textures, and can bring in that much-needed excitement to your garden.
It is best to grow tropical flowers during the warm months and then transfer them to the warm indoors when it starts to get cold. If you don't want to keep them indoors, you can always uproot them and use them as compost. This can then fertilize the new batch you plants when warmer weather is back.
Best Tropical Flowers for Your Backyard
Get ready to glam up your backyard with some tropical flowers. It doesn't matter whether you are a seasoned gardener or if you are just starting out; all the plants on the list are easy to grow and will get you a little closer to creating a tropical paradise right at home!
1. Jasmine
These pretty white tropical flowers are sometimes very much underrated. In warm climates, they can grow all year round since they do not require special care. If you live in a place where it gets cold, you can always transfer these lovely flowers indoors, where you can enjoy their pleasant aroma and tropical charm.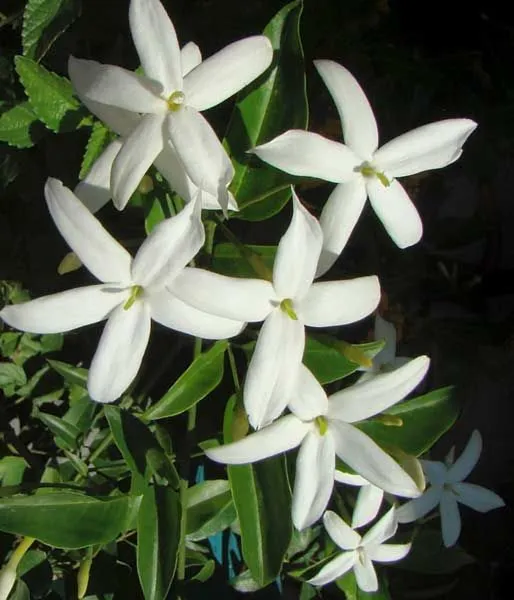 2. Calla Lily
Calla Lilies really come through in terms of variety in colors. You will find these elegant flowers in shades of orange, red, pink, purple, and yellow. While this tropical flower doesn't shy away from a bit of a chill, it does thrive in a warmer environment.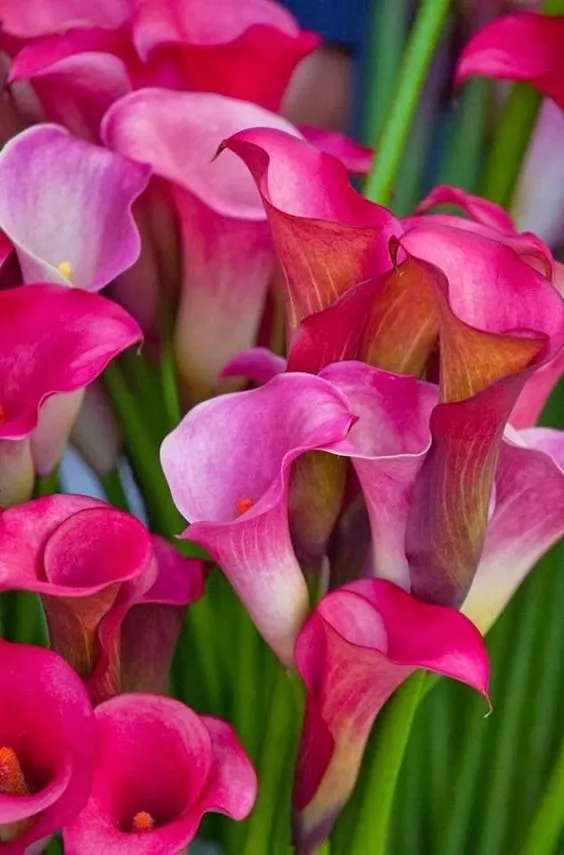 3. Plumeria
These pink blooms have a major role in the making of a traditional Hawaiian lei and are sure to add a tropical blush to your backyard. They require very little work, so if you are new to gardening, this is one flower you should go for. Just make sure you keep them indoors when the weather gets cold, as they need a warm environment to thrive.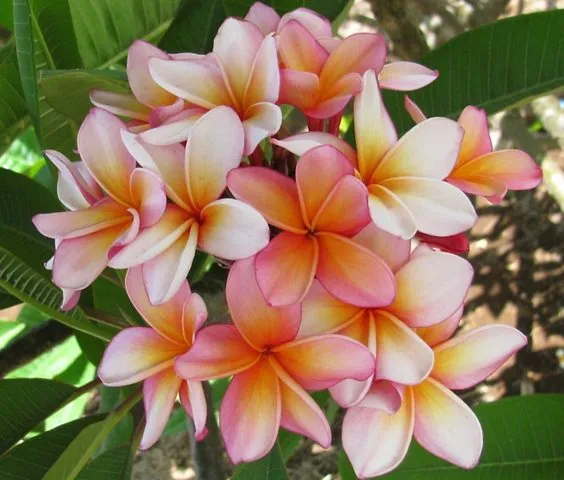 4. African Violet
Plant care for these exotic tropical flowers needs a little getting used to, but it is easy and rewarding. Make sure you use the right fertilizer and keep your plants in a warm environment in moist soil.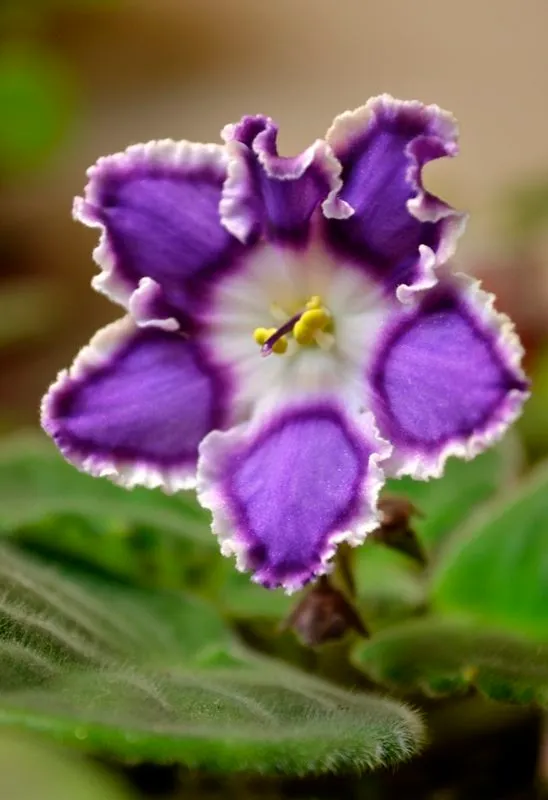 5. Begonia
Does your backyard get plenty of sunlight? If so, begonias are the plant for you. They are extremely easy to grow. Do not overwater them; rather, wait for the soil to start drying out before watering again.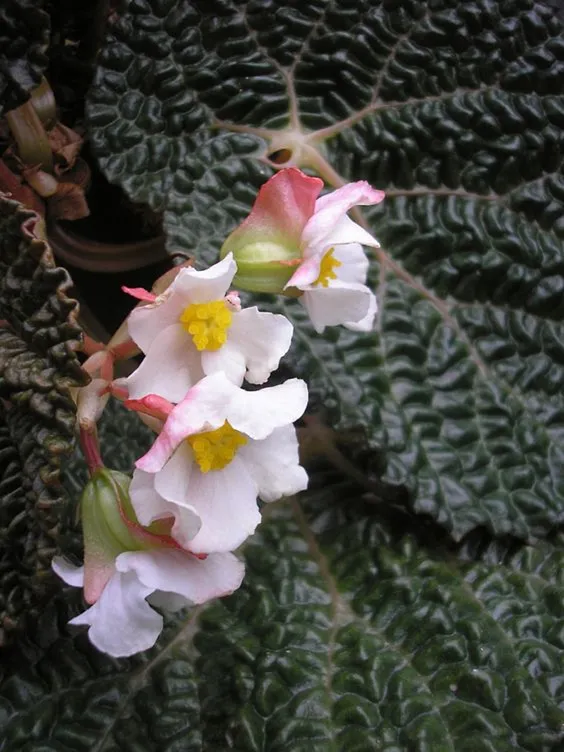 6. Clivia
Clivias like to enjoy some fresh air before they bloom and need to rest in a dry, cool place for two months before expected to bloom. This usually occurs in late winter. The beautiful blossoms will be followed by gorgeous red berries if given the right care.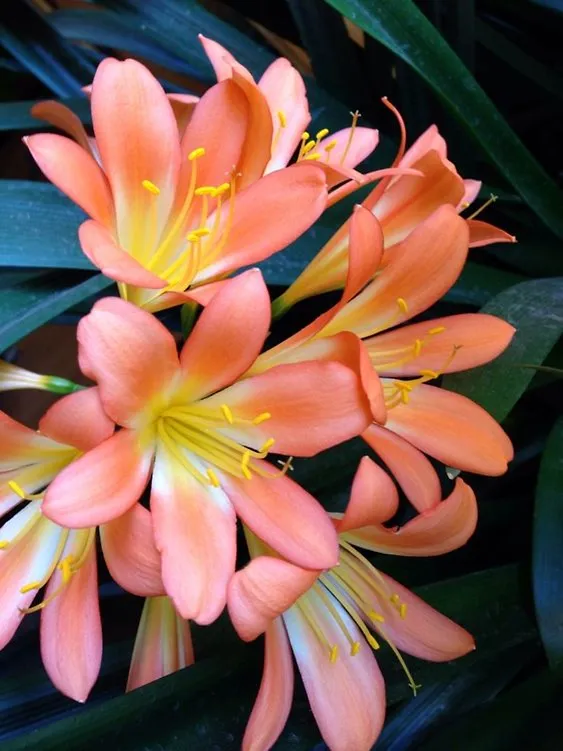 7. Lipstick Plant
Partial to warm climates, the lipstick plant enjoys moist soil and will reward you with scarlet buds that appear at the tips of its branches. Against a background of dark and lush green leaves, the flowers will bring an exotic charm to your life. Make sure to bring them indoors during cold weather.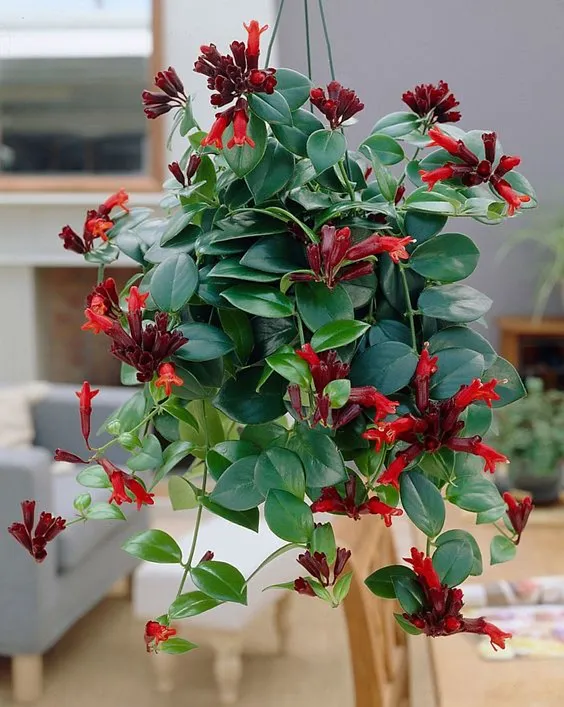 8. Tropical Milkweed
Also known as Asclepias Curassavica, this tropical flower has roots in South America. Its blossoms are small and sweet and never fail at drawing in the bees and hummingbirds, who want a taste of its nectar.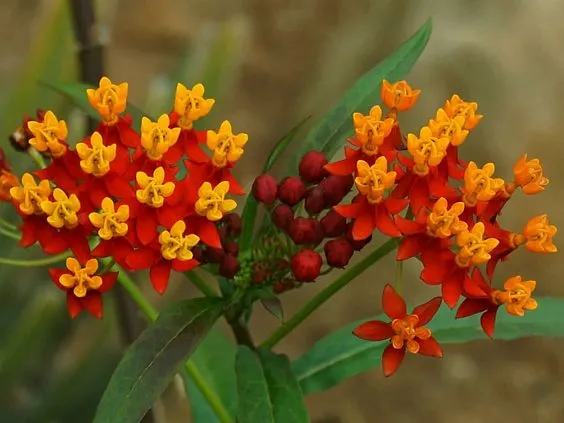 9. Canna "Striata"
This is a rather hardy plant that is low maintenance, making them perfect for beginners! The orange tropical flowers bloom on strong, straight stems that stand tall during warm months, sometimes coming up to four feet.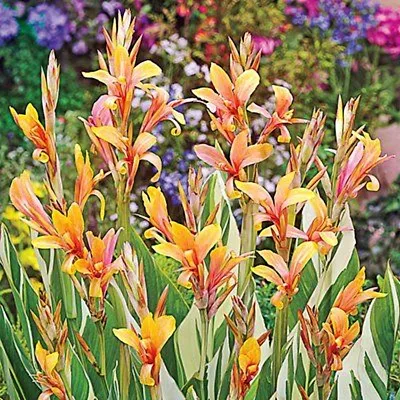 10. Cuphea "David Verity"
This hybrid plant has an unusual appearance. It has long blooms that produce flowers shaped like cigars or a lit firecracker. It is for this reason that it is sometimes known as the Cigar Flower or Firecracker Plant. These particular flowers are very appealing to butterflies and hummingbirds, making your backyard even more beautiful with their presence.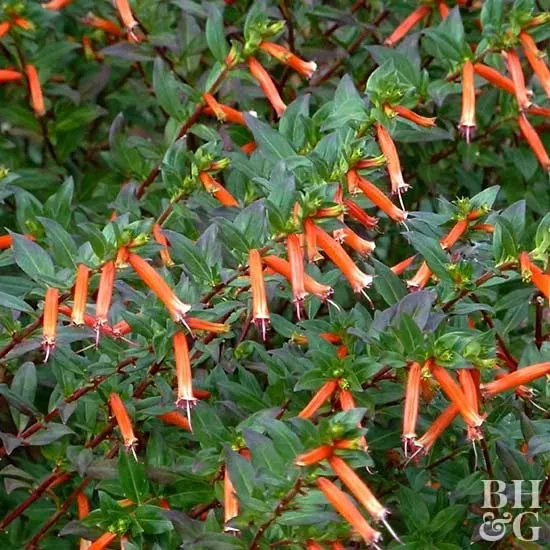 11. Salvia Splendens
Hailing from Brazil, these fiery blooms are also known as "Scarlet Sage." It is a plant that blooms once a year, this being the warmer months of the year. They are very easy to grow, so they are perfect even for beginners.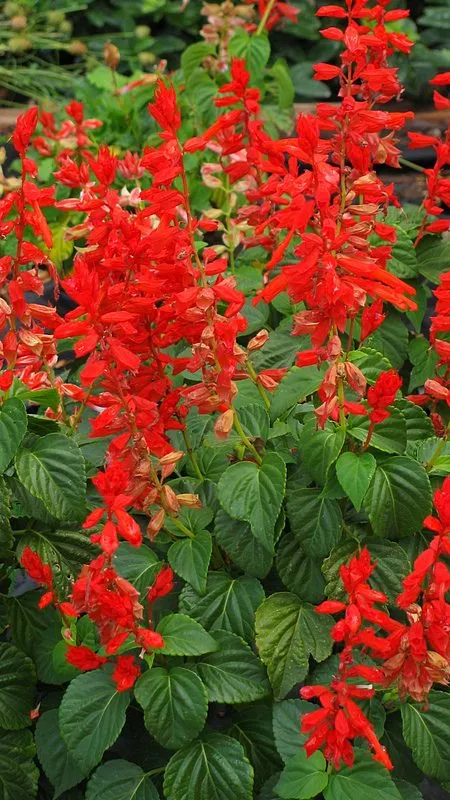 12. Bird of Paradise
This South African flower is stunning and will brighten up your backyard with a strong hit of color. Its appearance resembles a bird, resulting in the name, and making this one of the most epic tropical houseplants to have.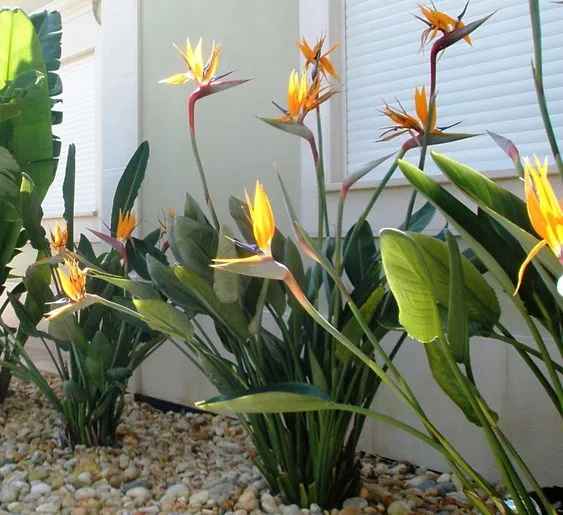 13. Water Lily
These gorgeous water flowers will make any pond look more attractive. One thing to bear in mind with this pretty flower is that if you let it grow wild, it will prevent sunlight from penetrating the surface, causing the animal and plant life in the water to suffer. Grow these in containers in the pond so that it is easy to care for, and you can enjoy their beauty along with your other pond life.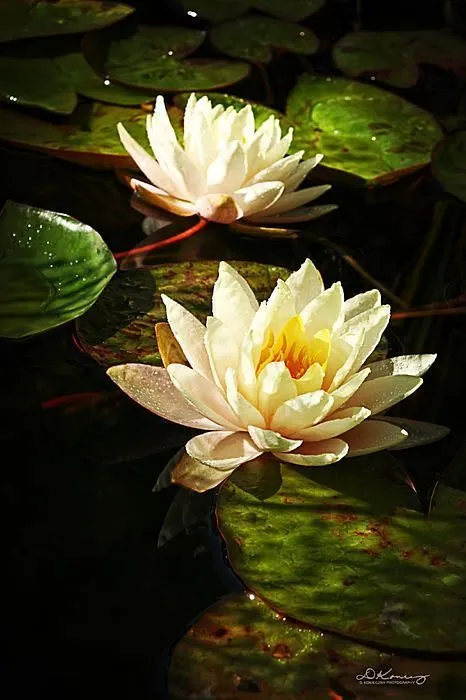 14. Aloe Vera
Most people are familiar with the many skin care and hair care benefits of Aloe Vera plants. However, what most don't realize is that mature aloe vera plants also produce beautiful blooms on stalks that grow up to three feet during summer. Their bright colors are sure to brighten your home.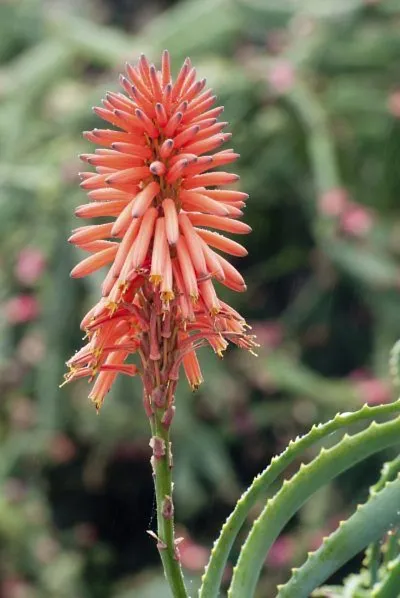 15. Psychopsis Papilio
Indigenous to certain parts of South America and Trinidad, this tropical flower is also known as a Butterfly Orchid. The flowers grow in hues of bronze, yellow and brown, and bloom on a strong green spike. They grow easily in warm weather, so be sure to move them if winters are too cold.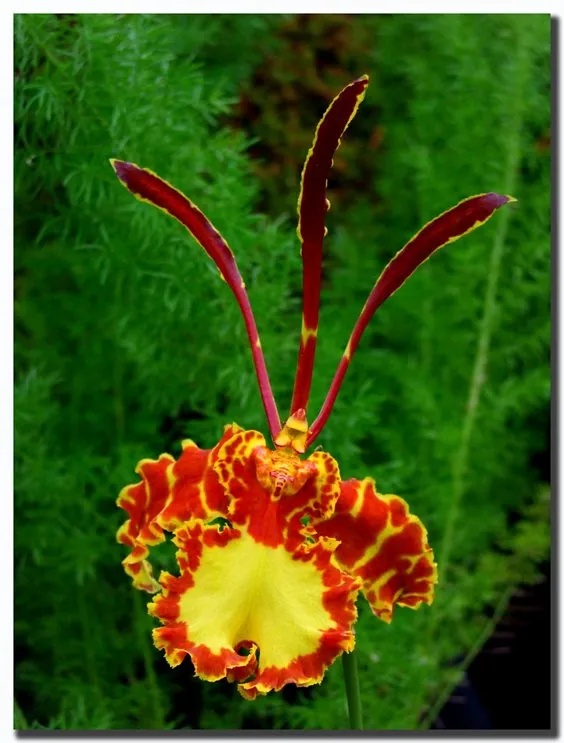 16. Gaillardia
Also known as Blanket Flowers, these are native to certain areas of North and South America. These resemble sunflowers as they are from the same family, but they bloom in shades of yellow, red, or orange. Full exposure to sunlight and dry soil is preferred for these tropical delights.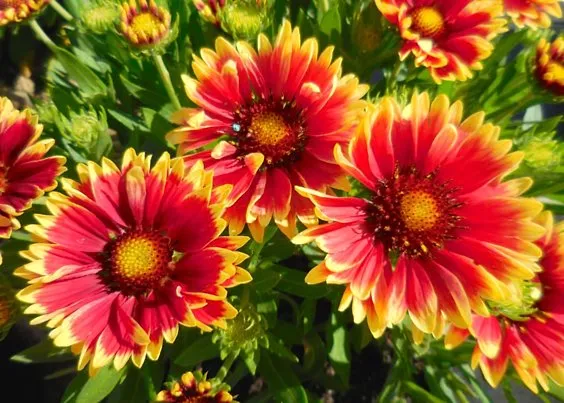 17. Coffee
Coffee lovers may be surprised to know that the coffee plant produces beautiful white flowers. The white blossoms have a refreshing citrus-jasmine scent. The coffee plant grows best in humid weather and needs acidic soil with good drainage. They can be grown in your backyard or as a tropical houseplant.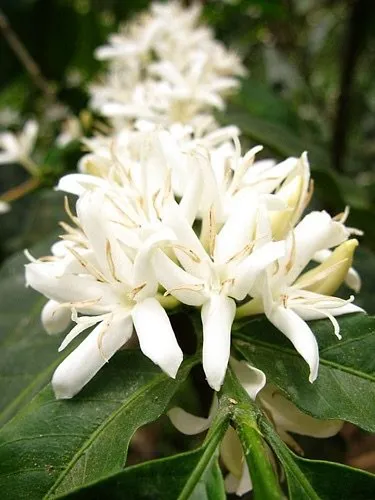 18. Yucca Elephantpies
During the summer months, the Yucca Elephantpies show off a flurry of picture-perfect white blooms. This tropical plant will need a lot of sun rays, but it also does well in a little shade. The plants prefer to be kept outdoors during the warm months as they thrive better with a little fresh summer air.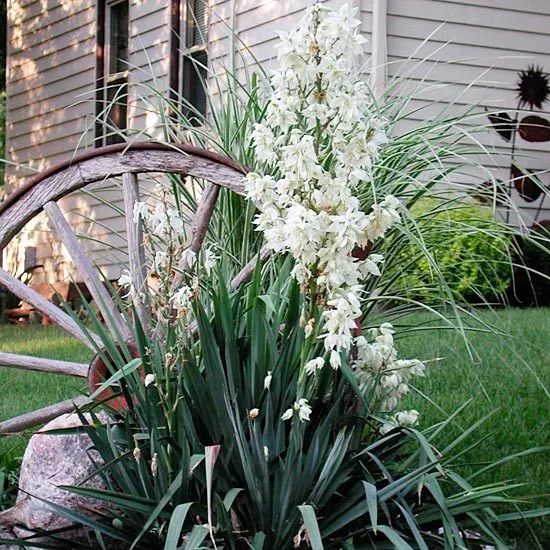 19. Rose Grape (Medinilla Magnifica)
This tropical flower looks like a bunch of pretty pink grapes. They originated in the Philippines and preferred to be rooted in the shade. They are capable of growing along the ground and can even be grown on tree trunks, making them the perfect flower to use if you want to make your backyard a tropical wonderland.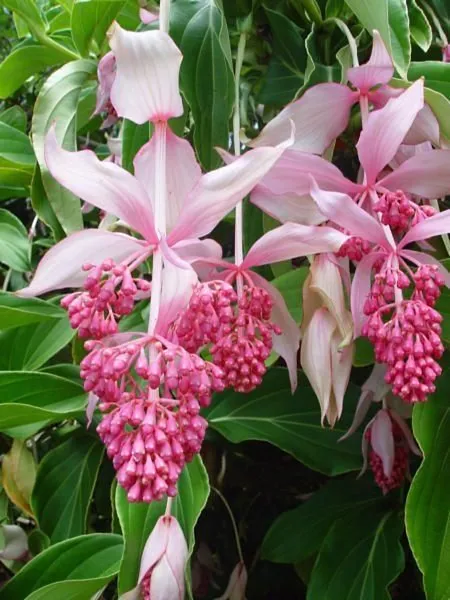 20. Amaryllis
This Central and South American native is grown from bulbs. They make lovely backyard plants but do very well as indoor potted plants as well. The bulbed flowers bloom in either pink, red, or white on strong, leafless stems.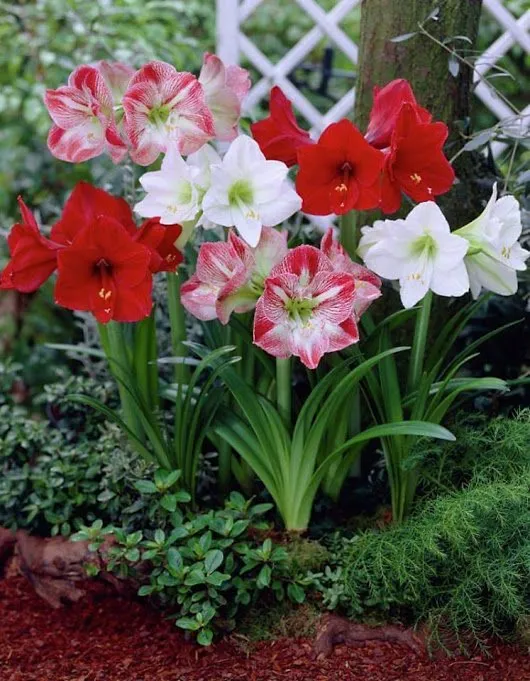 21. Cordyline Fruticosa
This plant is native to the east of Australia, Hawaii, and East Asia. It is also known as the Cabbage Tree or Ti Plant and will grow as small trees or shrubs. This plant is beautiful to behold as it grows, with leaves that change color from pink-red to deep green as the plant matures. The pretty flowers bloom in a pale lavender shade or in white, followed by red berries.
22. Oleander
The Oleander is a plant that is extremely hardy and produces flowers that come in various colors, from white to magenta. The flowers are very fragrant and grow well in climates that have hot and dry summers and wet, mild winters. These can be grown in your backyard but also make great potted plants.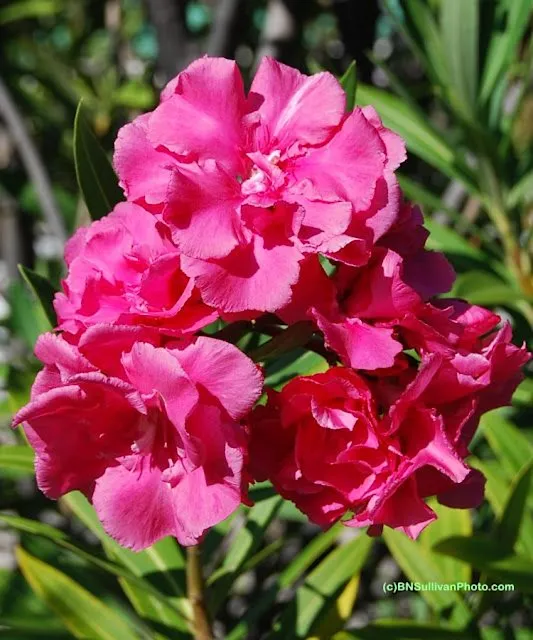 23. Ipomoea Batatas
You may know this plant by its more common name, the sweet potato. Believe it or not, this delicious root vegetable is also capable of producing very pretty blooms that are shaped like a trumpet. These pale pink tropical flowers can beautify your backyard as they are very easy to maintain. All you need is a sunny spot and a bit of water.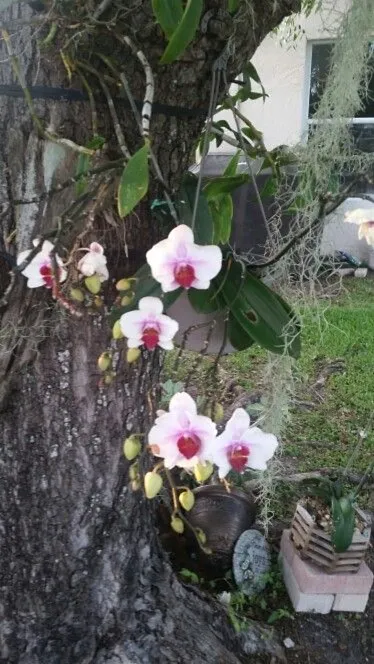 24. Brugmansia Plant
This tropical plant is also known as Angel's Trumpet. The name is because of the shape and pretty colors of the flowers when in full bloom. The color shades vary from white to pink, to orange and gold. As it is a warm-weather plant, it is best to keep it indoors during the cold months.
25. Passion Flower
Also known as Passiflora, the most common type are the blue tropical flowers known as Passiflora Caerulea or blue passionflower. The Passion Flower is a very hardy plant and will add beauty to any home or backyard. The flower is native to South America and Mexico and is said to resemble the crown of thorns that was placed on the head of the Lord, Jesus Christ.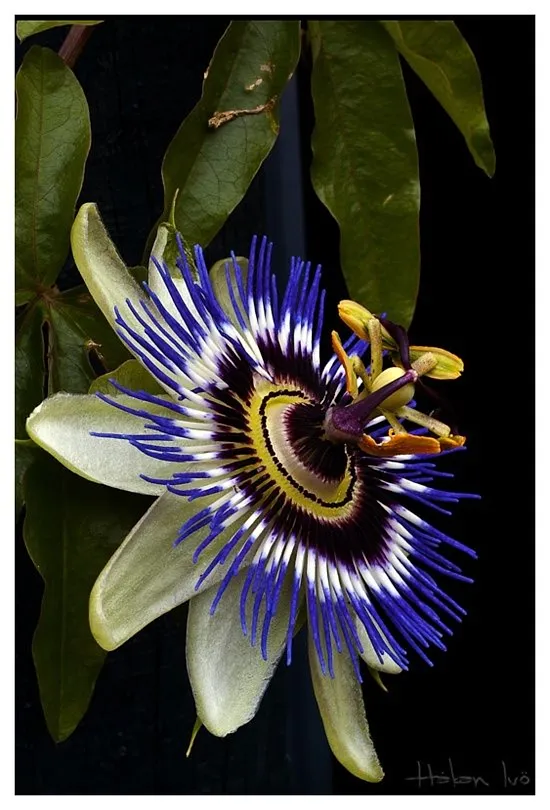 26. Hibiscus
Also known as the "Shoe Flower" in certain parts of Asia, the Hibiscus is very easy to grow. These can be grown as a tree or a shrub from a cutting or a seed. The colorful flowers are also believed to have many health benefits and will brighten up your space.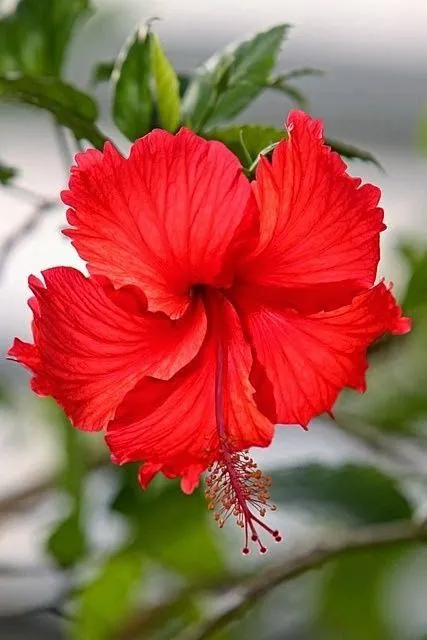 27. Lotus
If you have a pond in your backyard, you may want to get this water bloom. While there are many types of tropical flowers, none will give your backyard tropical paradise the same charm as the lotus.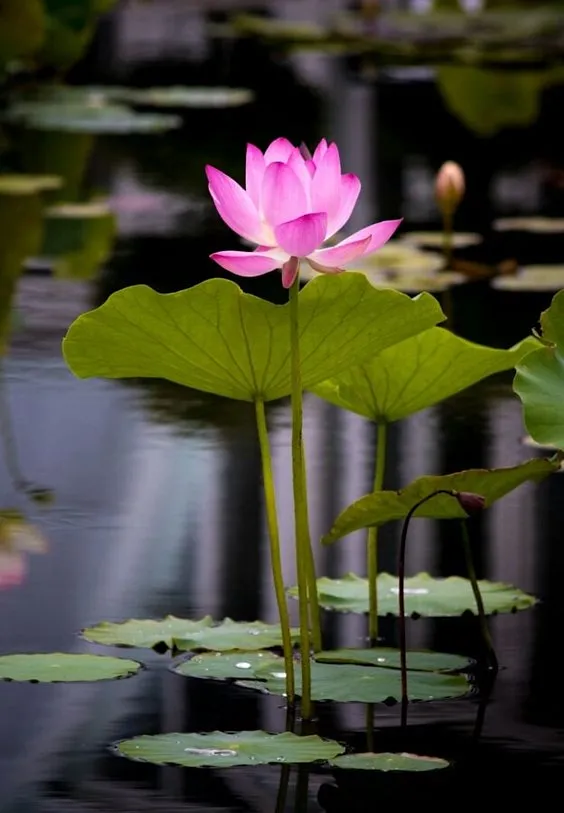 28. Magnolia
Though the Magnolia originates in Central and South America, it gives a more Eastern vibe, often leading people to think of Japan. Their wonderful scent and visuals are sure to add a soft charm to your backyard.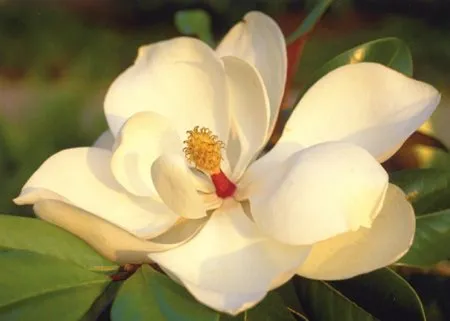 29. Bromeliad
As these are lithophytes and epiphytes, they are able to grow well on rocks and the branches of trees. This makes them the perfect option for those who are serious about decorating the landscapes of their backyards or even growing in small spaces. With these growing in your garden, you will be able to boast of a colorful and exotic look that makes them a much-loved plant for beautifying garden spaces.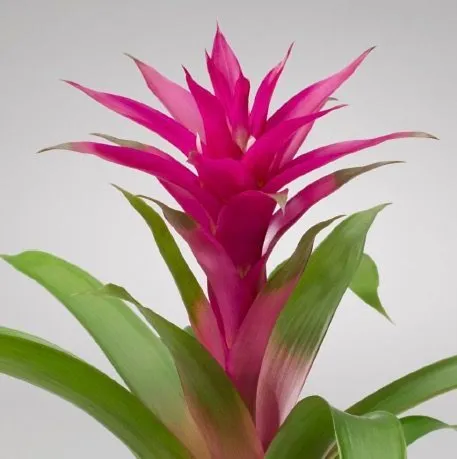 30. Lily of the Nile
This beautiful bloom is also known as Agapanthus and produces round, large inflorescences that sit atop long stems. These stems grow out from long and thin leaves. This is one of the easiest tropical flowers to grow and will beautify your garden with its lush leaves as well as flowers.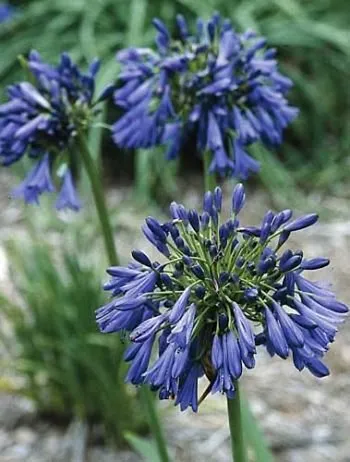 31. Crinum Lily
This beautiful flower is easy to grow. Another name for it is the Giant Spider Lily. This flower is usually white, though there have been purple and pink flowers known to be grown. Water, this pretty flower well, to enjoy its blooms repeatedly.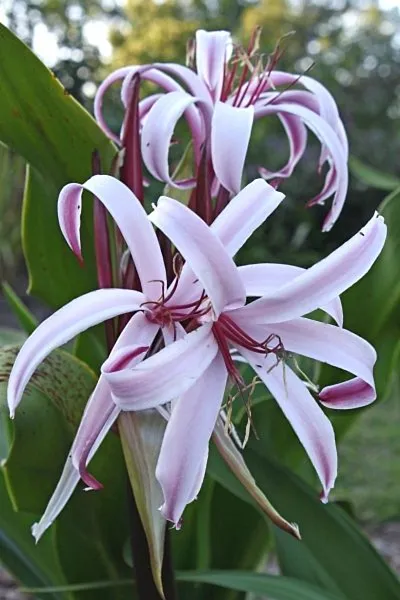 32. Bougainvillea
If you want a tropical bloom that can act as a cover for walls and fences, then the Bougainvillea is the perfect option. These tropical plants can carpet entire surfaces with their generous bounty of blooms as the plant is actually a vine. You will not be able to grow this plant indoors, but it is the plant of choice if you want to add a splash of bright colors to your terrace, gazebos, or backyards.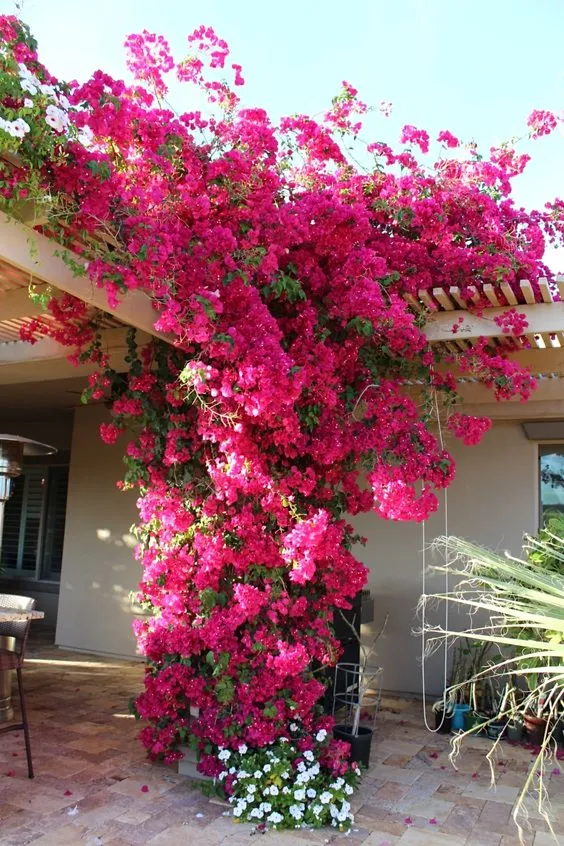 33. Ginger
Gracing every kitchen, this root is well known for its medicinal properties. However, the blooms that this plant produces are unique and will bring in the tropic vibe to your garden. As there are different species of ginger, the flowers of each type will also look different. For example, the Hawaiian ginger resembles a feathered plume, while the Indian ginger leans more towards a purple-colored pine cone.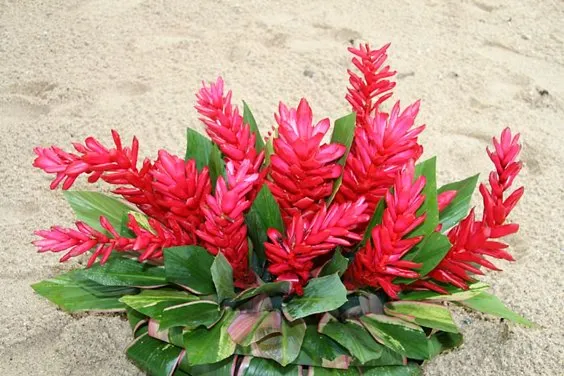 34. Curcuma Longa
More commonly known as Turmeric, the Curcuma Longa is part of the spice family. The golden powder is well known for its health benefits and is often added to food. Its flowers provide beauty that can heal the soul. Since this plant blooms in the monsoon, it is best to make sure that it never dries out and keep it wet and warm during the summer months. In winter, make sure it is kept dry and cool.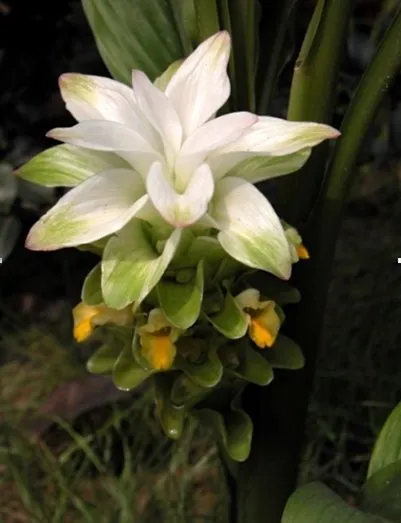 35. Bat Plant
If you want a really tropical and unique-looking plant, look deeper into the Bat Plant. It is also known as Tacca Integrifolia and has some pretty one-of-a-kind flowers. The flowers look like bats, hence the name Bat Plant, and are a vivid purple in color, slowly fading into a beautiful white as it reaches the margins.
It grows well in partial shade and needs to be kept in moist soil. This is a perfect option for a houseplant but makes for a wonderful garden plant as well.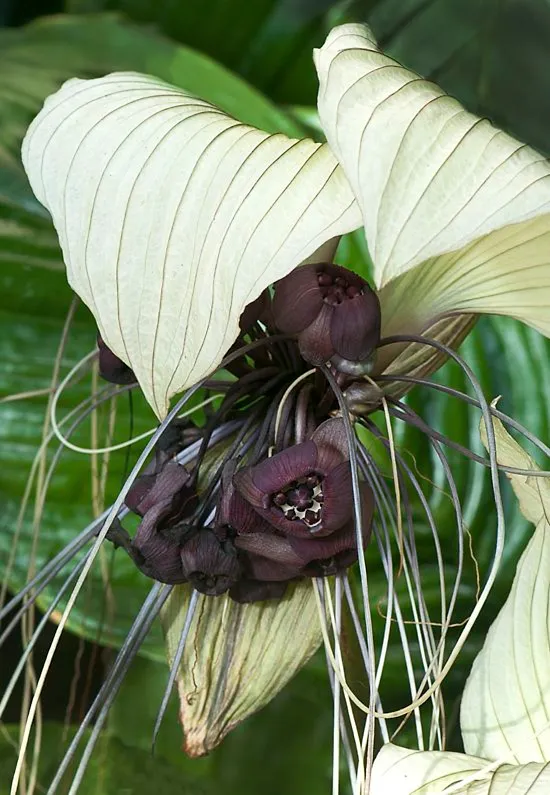 If you have always wanted to grow tropical plants but felt you might not be able to care for them, you now know different! There are so many beautiful tropical flowers that are so easy to grow. The most important thing is to make sure that they are always kept in warm environments.
Also Read:
Flowering Plants for Your Home
Summer Flower Ideas for Your Garden
Spring Flowers to Brighten Up Your Garden
?>