35 Best Gardening Gifts Ideas That Are Useful and Unique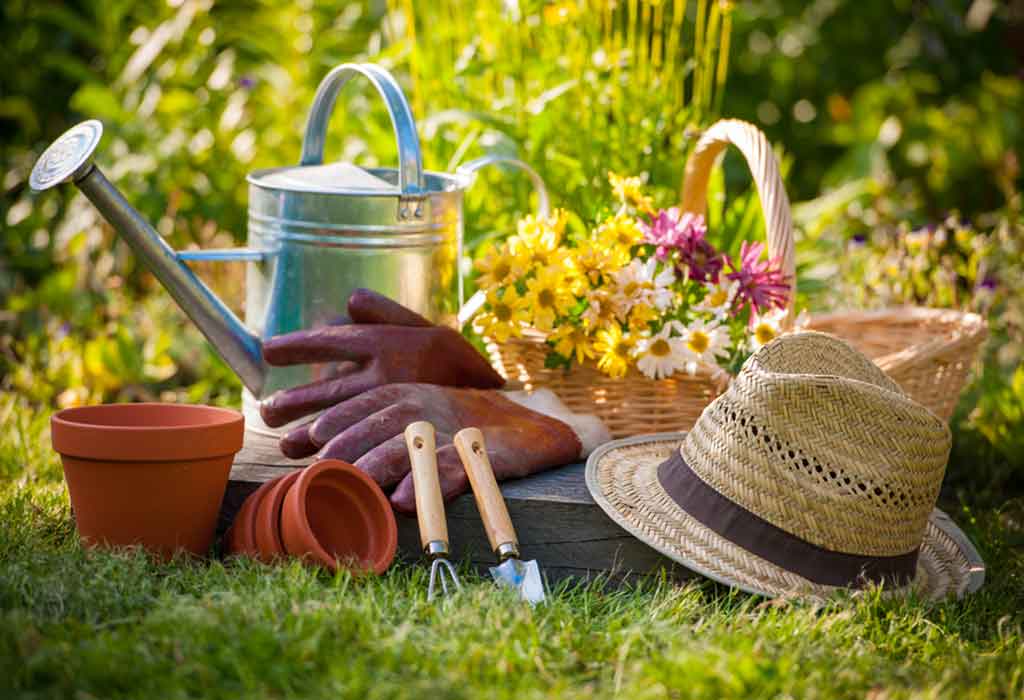 In this Article
We all have at least one green person in our lives whose happy place is with plants. The site can be their garden, backyard, or their indoor treasure trove of plants. Their house and talks are all filled with plants, flowers, and herbs. You have been a happy recipient of their gardening knowledge and garden bounty, including fresh veggies and flowers, several times. Through them, you now know the difference between annuals and perennials and different kinds of herbs. Now you are looking for a gift for that green thumb of your life. A thoughtful gift for a plant-loving person should be tailored around their ultimate interest, gardening. Such a gift will be useful for them to tend their garden or keep their house plants happy and show them how much you care for that person. With a unique and valuable gardening gift, you will ensure their love for you grows!
Special Presents for Gardeners
Here is a curated list of unique gifts for garden lovers. These fascinating gift ideas for gardeners will make any plant-loving person happy and appreciate your thoughtfulness.
1. The Farmstand
A stylish farmstand is an ideal gift for your favorite gardener who likes to do indoor or outdoor gardening with ease. This unique gift is a cute portable garden that comes with self-watering and self-fertilizing features. This is a must-have present for plant lovers who are short on time or travel a lot.
2. Stylish Plant Watering Globes
You know your plant lover friend or family has a traveling job and is mostly out of town. For such green thumb, stylish watering globes made from hand-blown glass are a perfect gift. These watering globes come in various whimsical shapes ranging from birds to dolphins and are great to keep plants perfectly watered for few days.
3. Floral Gardening Gloves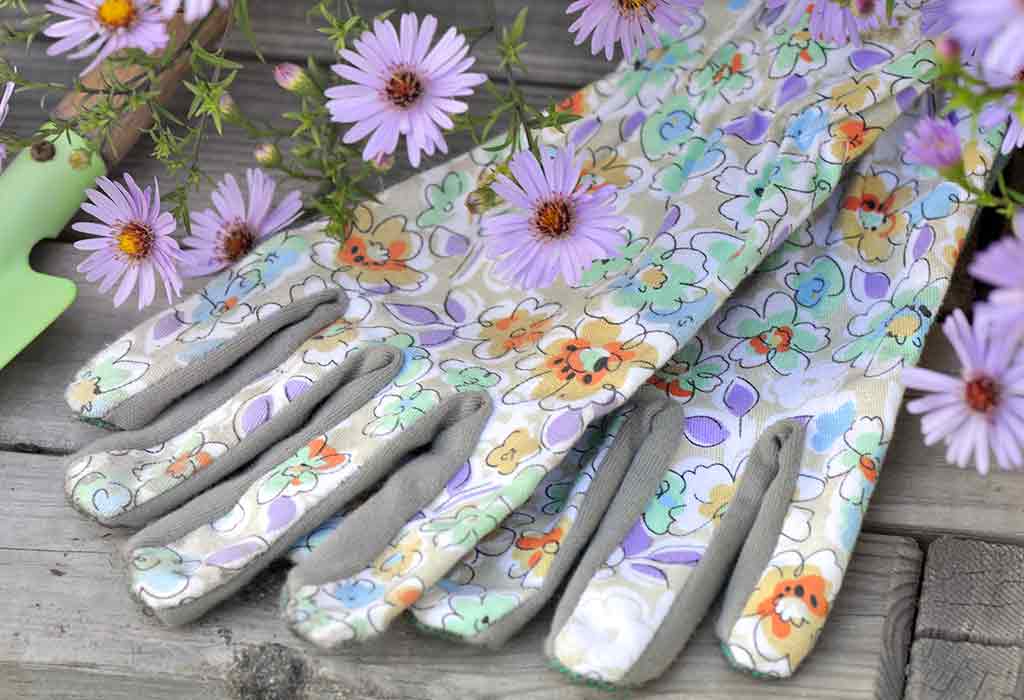 Gardening gloves are a must-have gardening item for all people who love to do gardening. They are necessary to keep the hands clean and safe from the soil, plants, thorns, bugs, or any other allergens that one might encounter during planting, soiling, or cutting. Giving cute floral printed gardening gloves to an aunt or mother who loves to plant is a great idea.
4. Scoot-n-Do Garden Seat
This scoot-n-do garden seat is one of the best gardening gifts for mom & dad. As your parents age, they get tired from all the walking and work in their garden. This rolling seat caddy makes their gardening more accessible, and they can easily maneuver it around their garden while being comfortably seated. The rolling pneumatic tires with adjustable swiveling seats make the ride softer.
5. Gardener's Harvest Basket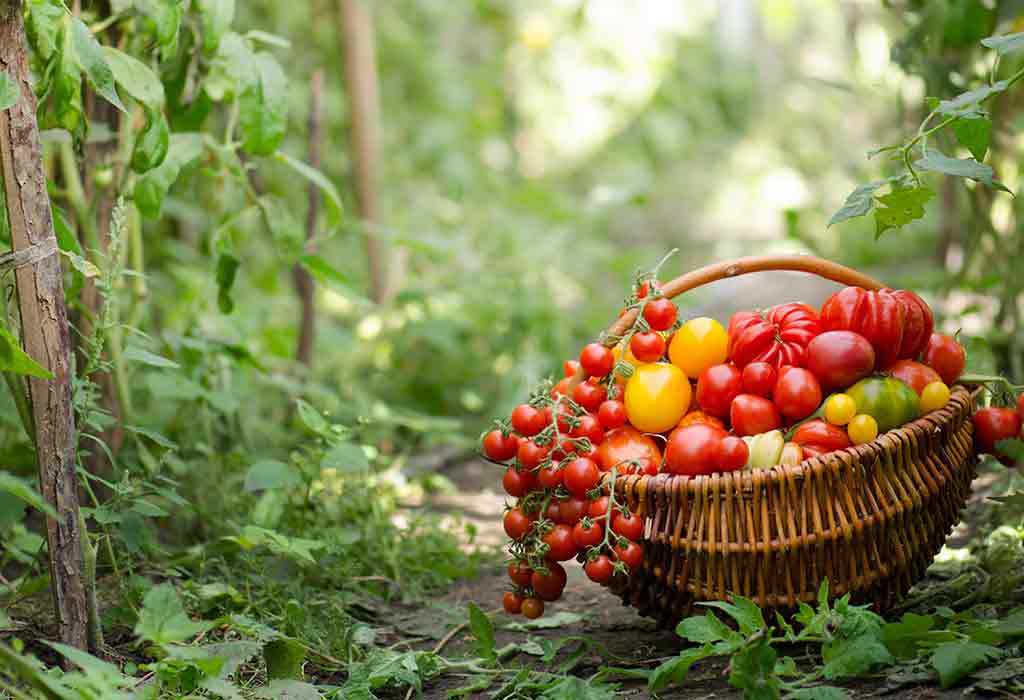 Anyone who has a garden knows how their arms space runs out when they gather veggies or flowers from their garden. Taking many trips back and forth from the garden to keep the goods at home is a big hassle. So an easy means such as a harvest basket is a great idea to transport goods from the garden to the house. Gift a beautiful gardener's harvest basket made from wood and wire to hear their appreciation. The mesh bottom makes it easier to hose down the collected fruits and veggies in the garden itself without bringing the mud into the house.
6. Organic Salad Kit
For a gardening enthusiast who doesn't have space for a garden, this indoor gardening salad kit is a perfect gift. This organic salad kit has everything from seeds to soil required to grow salad greens indoors conveniently.
7. Gardener's Tool Seat
A gardener's Tool seat is the ideal gift for someone who spends a lot of time sitting in their garden. This seat with multiple pockets to keep garden tools can store all the things required for gardening. A comfortable seat provides a spot to perch while working for hours in the garden.
8. Canvas Garden Apron
An apron is very handy for anyone working in the garden to keep their clothes clean from the soil. Gift this canvas garden apron with multiple pockets to keep their tools. The sturdy canvas fabric is ideal for protecting their clothes from tears from thorns.
9. Personalized Garden Stamp
Gift a personalized garden stamp to a gardening enthusiast who keeps giving fruits and vegetables to all neighbors. The easy-to-hold stamp can have its name or a customized message like "from the garden of_____." So now when they send those vegetable bags, you will know who send them.
10. Tiered Garden Planters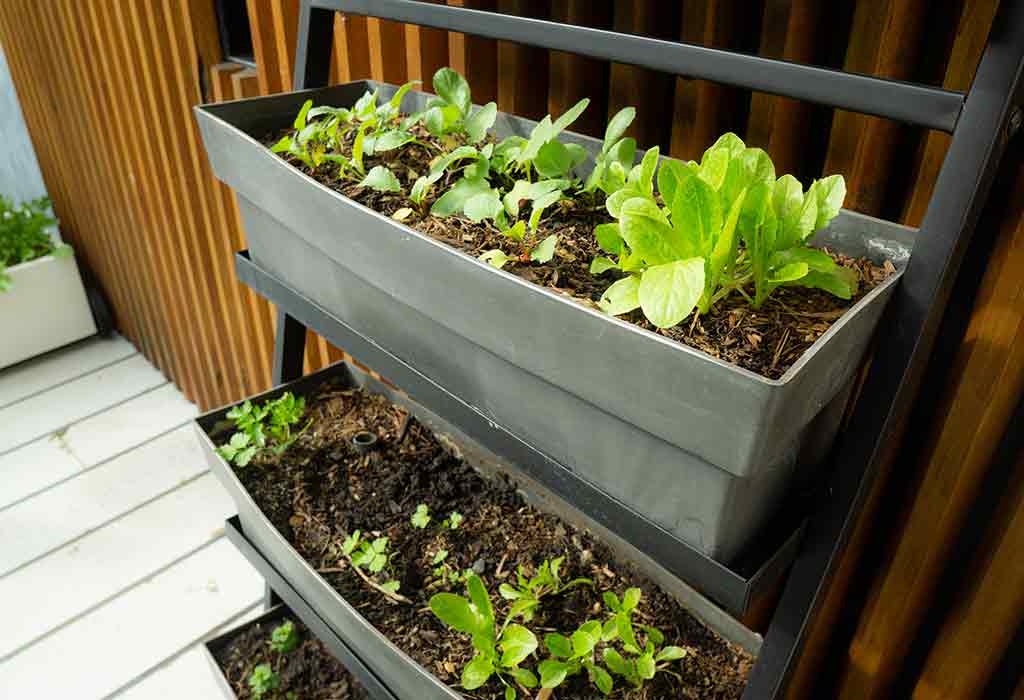 This tiered garden planter is one of the best planter gift ideas for city dwellers with limited space. With multiple tiers, it is ideal for planting many plants together. The compact size makes it easy to keep in balconies or patios to make a small garden.
11. Custom Garden Trowel
A customized garden trowel can be the best gift for even a seasoned gardener. A beautiful message engraved on the trowel handle is sure to bring a wide smile to their face.
12. Pollinator Garden Push-ups
A pollinator is one of the best backyard gift ideas for a person who loves growing flowers. This cute little pollinator needs a push-up to attract butterflies, hummingbirds, bees, etc., to your backyard to grow flowers.
13. Smart Indoor Herb Garden
Give this smart indoor herb garden which comes with pre-seeded plant pods and energy-efficient LED lights for a person who loves to grow herbs. This smart herb garden requires a filling of the water reservoir, and the herb garden is ready to go.
14. Educational Gardening Kit
These days even kids are interested in gardening. Gift this educational gardening kit consisting of soil, seeds, activity books, instructions, etc. This is ideal for any kid who wants to grow their plants.
15. DIY Terrariums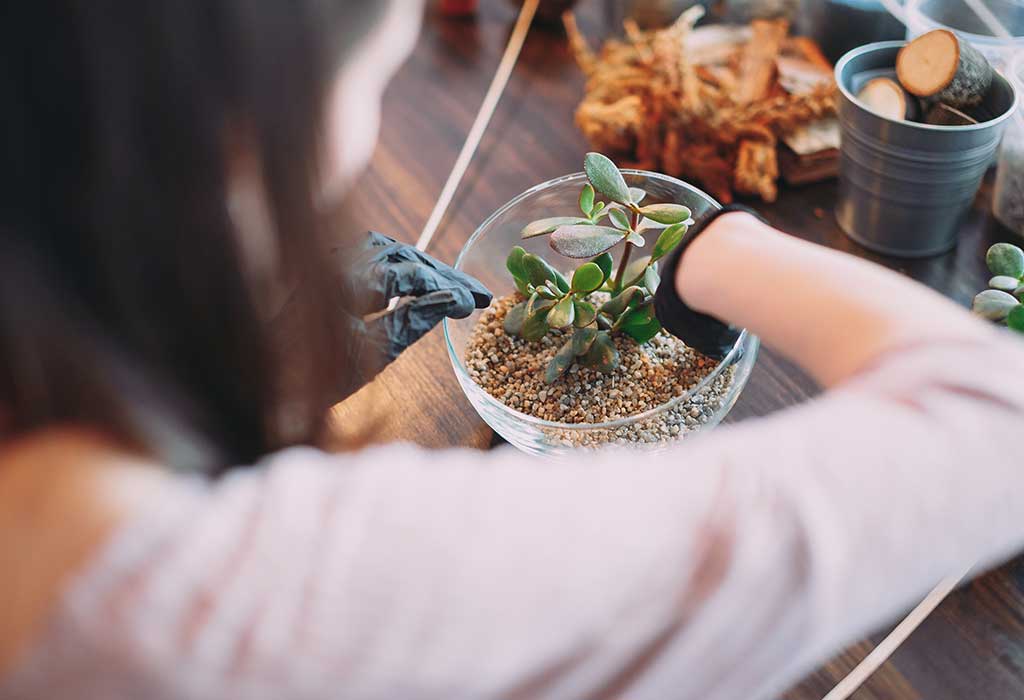 Terrariums are an excellent way to create a miniature garden that needs less maintenance but is always relaxing to look at. Most gardeners and outdoor lovers have an affinity for everything that grows, and these designs provide a way to keep a little greenery around all year.
16. Fairy Gardening Kit
Fairy gardens are an enjoyable addition to any garden. They fit well in pots! The kit comes with a variety of many miniature items to make a cute fairy garden.
17. Glowing Pebbles
Glow in the dark pebbles is a fun gift to any gardener. They will glow along the driveway line or garden path to make their garden nighttime interesting.
18. Dew Planter
This smart dew planter absorbs moisture from the air to turn it into the water -ideal for planting house plants and never worry about underwatering them.
19. Living Wall Kit
Succulent walls look great in porches, garden walls, or indoor walls. This living wall kit comes with everything needed to create a stunning succulent wall.
20. Compost Bin
A compost bin is a perfect gift for every gardener. This functional gift not only helps in making their fertilizer but also saves money for them.
21. Paper Pot maker
This handy tool makes biodegradable seed-starting small pots from newspapers. Wrap a piece of old newspaper around the solid oak press, fold it under, and curl it. Add some soil and seeds, and you're ready to start growing!
22. Table Top Garden
A tabletop garden is a great gift for anyone who wants to grow a garden indoors. Even when the temperatures are suitable for gardening, they can use this to grow plants indoors.
23. Honeycomb Houseplant Trellis
This handmade trellis made from the honeycomb is excellent for indoor plants to grow. It comes in various sizes and adds an artistic touch to any house.
24. Glass Bird Feeder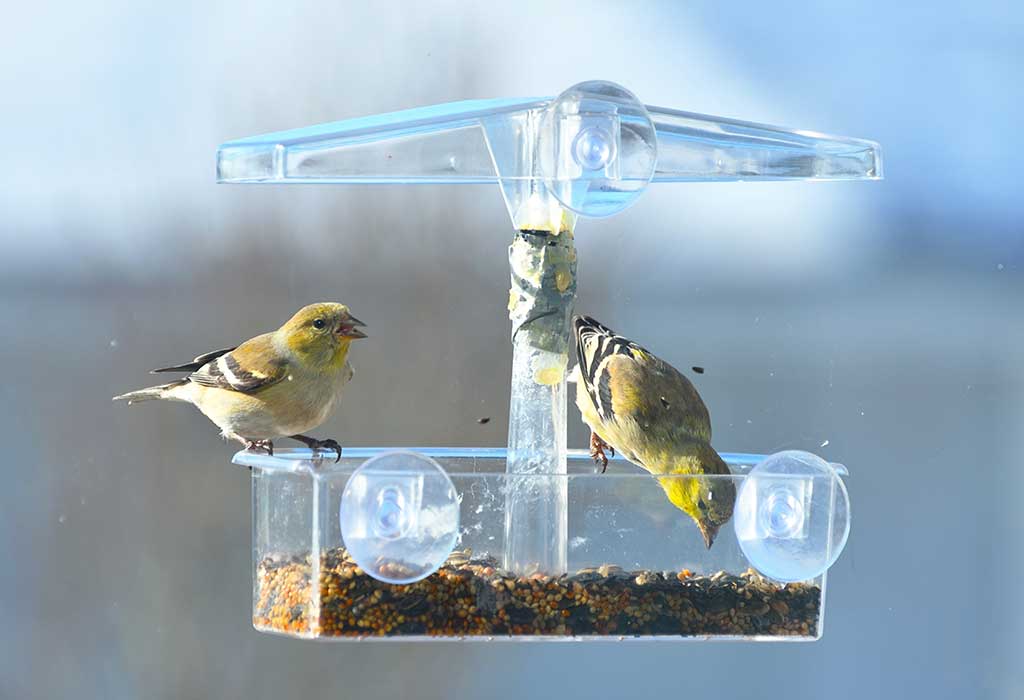 You can hang this easy-to-fill glass bird feeder in the garden or the balcony or on the patio. Enjoy birds flocking to your miniature garden every morning as you sip your coffee.
25. Pruners
Pruners are an excellent present for a gardener. Maintaining the health of the plants is an essential aspect of the job when one is growing them. Pruners must cut the plants back each year to stimulate new and improved growth in the coming years.
26. Garden Post
A garden post may add greenery to small spaces or add interest to a garden bed. With a post with multiple pots in vertical length, one can plant various flowers or other plants.
27. Decorative Resin Planter
Decorative resin planters in various shapes such as turtle or puppy make the perfect containers to plant succulents. The cute-shaped farmers can be kept indoors or used in the garden.
28. Cocktail Grow Kit
This cocktail kit comes with a mix of herb seeds to grow herbs at home. One needs to grow the seedling in an empty egg carton and later transfer them to bigger pots.
29. Sprinkler
A sprinkling system makes watering a garden easier. This gift is ideal for people with a large garden as it would save them extra trips to carry watering cans or effort when watering the garden by a hose.
30. Plant Markers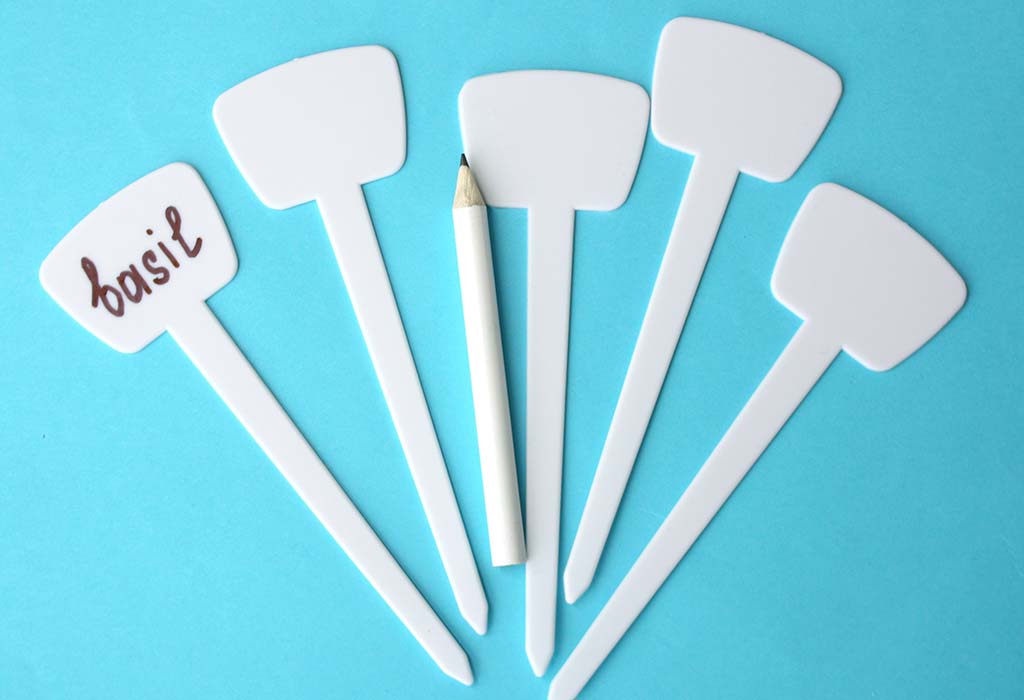 When a person has numerous plants, then it's very easy to forget the plant name. Gift plant markers made from acrylic to make their garden look more fabulous.
31. Veg Trug
This veg trug is ideal for people with small spaces who want extra space for growing more plants. With a raised height, it is also suitable for older people who are unable to bend down.
32. Plant/Terrarium Mister
These cute misters are perfect for misting terrariums, moss, orchids, bonsai, and other plants. Available in brass, copper, and nickel styles, they give a stylish look to the plants.
33. Blooming Lollipops
These unique flavored lollipops come with herb seeds in their sticks. Enjoy the flavors such as thyme or lemongrass, or lavender, and afterward, plant the sticks in the garden to grow those flavors.
34. Terra Cotta Pots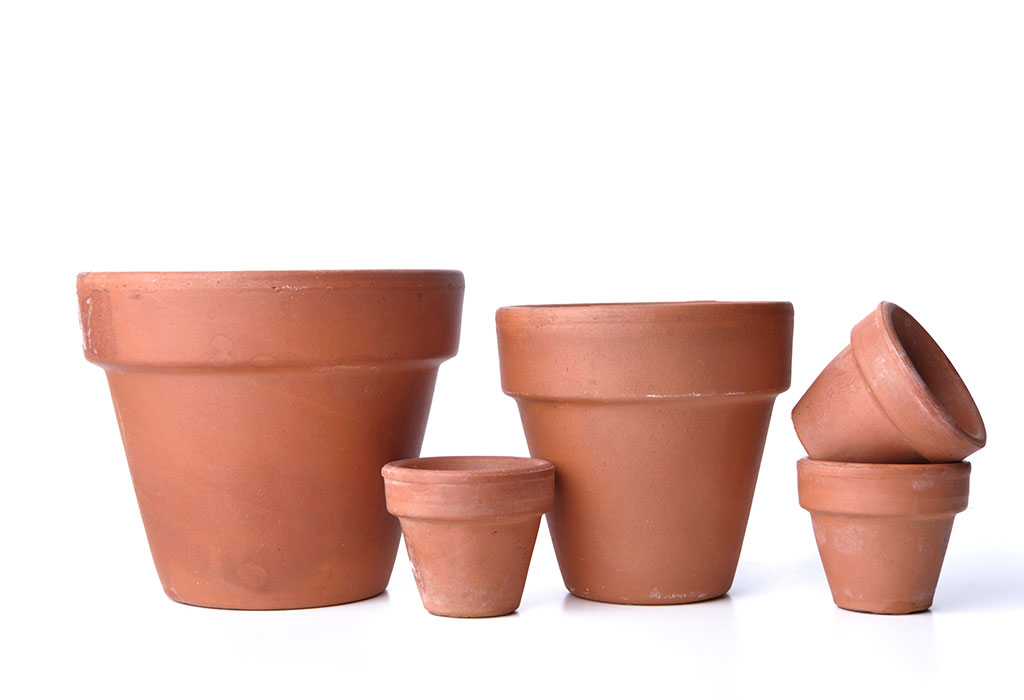 Anyone who loves gardening can never have enough terra cotta pots. Gift them in unique designs to make your gift stand out in their garden.
35. Wide Brimmed Hat
These wide-brimmed hats come in various bright colors and are ideal for protecting the skin from the sun when on sunny days when one wants to work outdoors. The light and airy design allow for plenty of ventilation for a pleasant gardening experience.
Choose any of the gardening gift ideas that best suits your favorite gardener. The uniqueness and usefulness of the gift are sure to make them appreciate your thoughtfulness.
Also Read:
Garden Tips for Moms With Green Fingers
Indoor Air-Purifying Plants
Spring Blooming Flowers to Your Garden