30 Unique Gift Ideas for Dog Lovers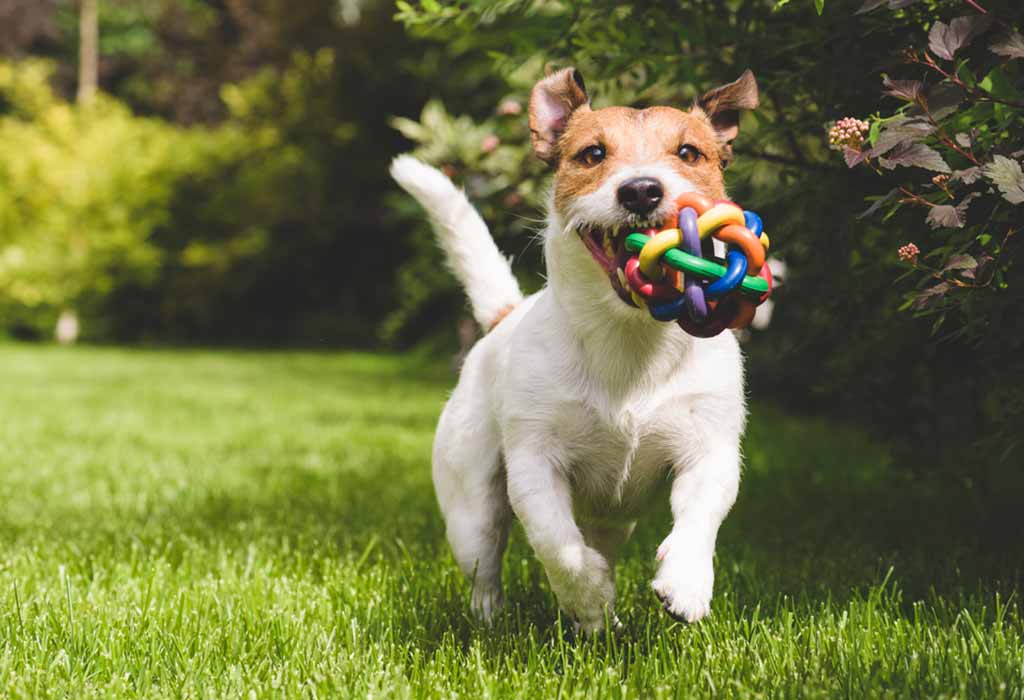 In this Article
Dogs are not only playful pets but also faithful companions and caring guardians who enrich our lives with their presence. Every dog owner loves to pamper their furry companion with treats, toys, and things which make them go on a joyful barkathon!
If you are looking for gift options for dogs and their owners, you've come to the right place! There are plenty of things to choose from in the market. Based on the age and type of the dog breed, you have multiple choices on the type of food, toys, and other accessories suitable for the dog. And for the owners, there are numerous dog-themed gift items that they can lovingly carry around and display to the world.
Considering all options, we have created a list of 30 unique gift items to help you with selecting the right gift for your dog-loving friend.
Best Presents for Dog Owners
We have divided the gift ideas for pet lovers into 2 categories, the first is gifts for the owners, which work as keepsakes of their pets, and the second is gifts for dogs, which are used for caring for the pets.
Every dog lover would like to have these dog-themed gifts that include clothes, jewellery, decorative items, customised gifts, stationery items, kitchenware, books, etc. These thoughtful gifts will remind them of their pets whenever they wear, carry or use these items. Here is a list of dog-themed gift ideas.
1. Tops – Sweatshirts & T-shirts
Items of clothing, such as sweatshirts and t-shirts with quirky dog quotes, poems, doggy paw prints, and doggy picture prints, are wonderful presents for pet lovers. You can buy them ready-made or can customise them with your designs.
2. Hats & Socks
Hats with embroidery or stitching of bones, dog faces, etc., make the best gift to wear in the summer or on when you're going for a walk with your dog. Socks with dog-themed prints will be a fun and comfy gift to wear in winter and get cosy with the furry companions.
3. Bracelets & Pendants
These days you can get plenty of pet-themed bracelets, pendants, rings, earrings, nose studs, and anklets for people of all ages. It is the best gift for people who love to wear jewellery as these can be keepsakes of their furry friends.
4. Dog Sculptures
It is a splendid gift for any pet lover, and they can display it in their house or work area. Many talented artists can create these ranging from a macro to a micro version of the dog sculptures using different materials. The micro versions can also be gifted as a keychain.
5. Clocks
The dog-themed wall clock, table clock, or even a watch are one of the best gifts for dog groomers, trainers, vets, or any pet lover.
6. Dog Calendar
There are numerous calendars with beautiful pictures of dogs of different breeds available in the market. It is a wonderful present for all dog owners who love to gaze at doggy pics every day.
7. Dog Portraits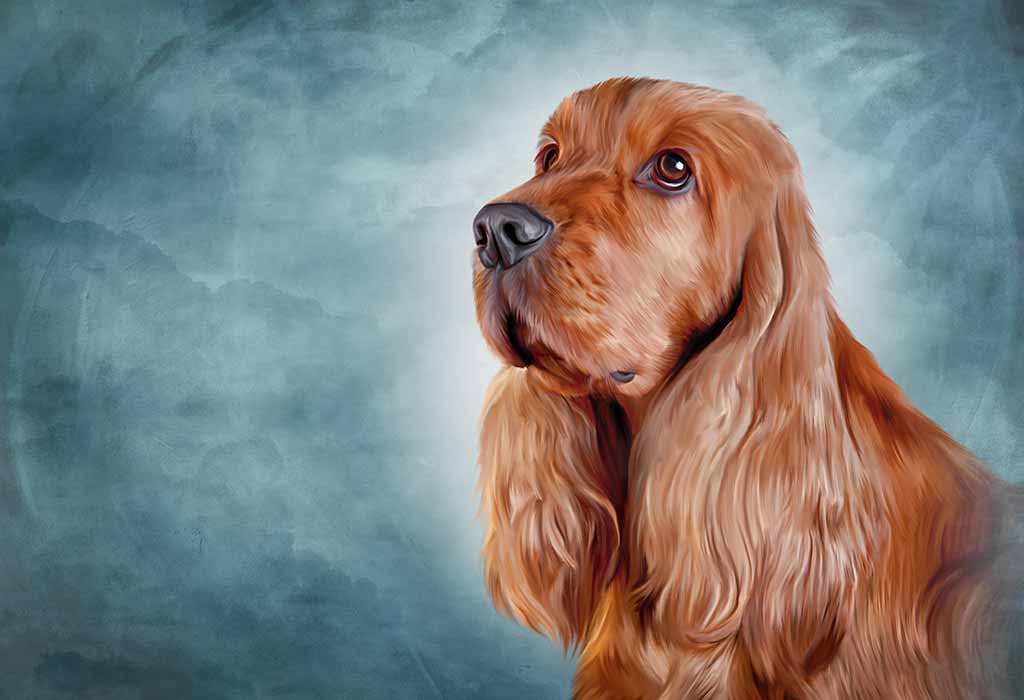 Now, you can get dog portraits done using different mediums based on the artistic preference of the owner. You have pencil sketches to renaissance style paintings, which will make a great addition to their doggy picture wall.
8. Dog Albums or Shadowbox
You can surprise your pet-loving friend with a dog album full of adorable moments of their furry companion. You can also gift them a shadow box with a collection of keepsakes of the dog from its puppy days to adulthood.
9. Phone Cases and Mugs
These are some of the most affordable and best gifts for dog lovers. Phone cases and mugs can be easily customised with cute pictures of their pets.
10. Notebooks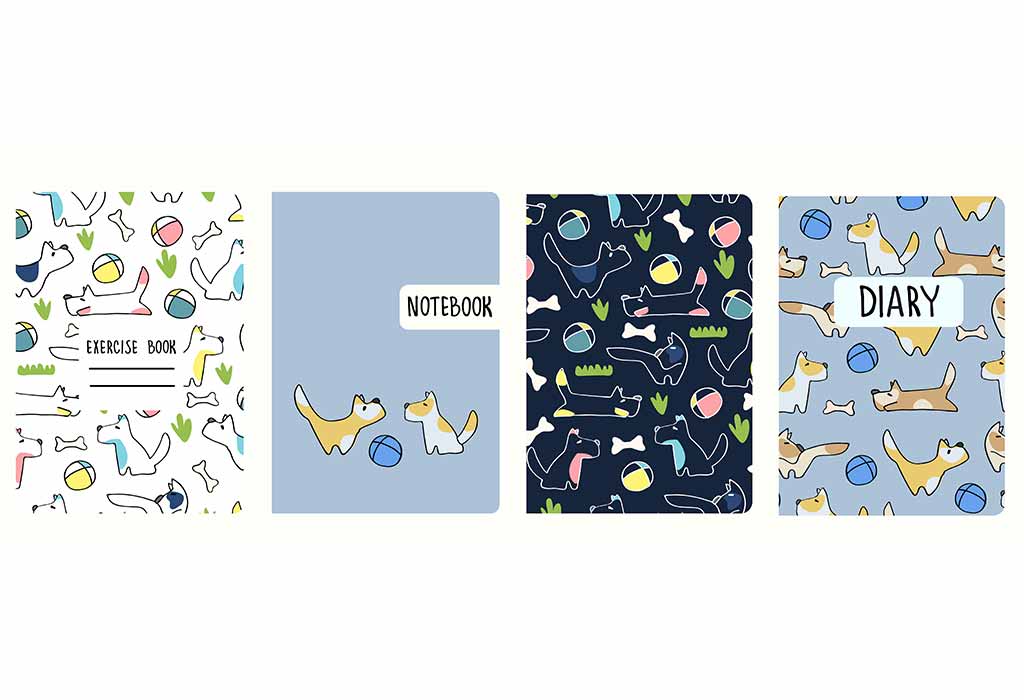 Dog-themed, customised notebooks and note pads make a great gift for pet lovers to use at home or in their workplaces.
11. Pouch and Carry Bags
Pet-themed pouches and cloth carry bags are a few of the useful gifts you can give to dog lovers. They can be used for different things such as storing and carrying stationery, vegetables, and all kind of items.
12. Dog Face Moulds and Wine Stoppers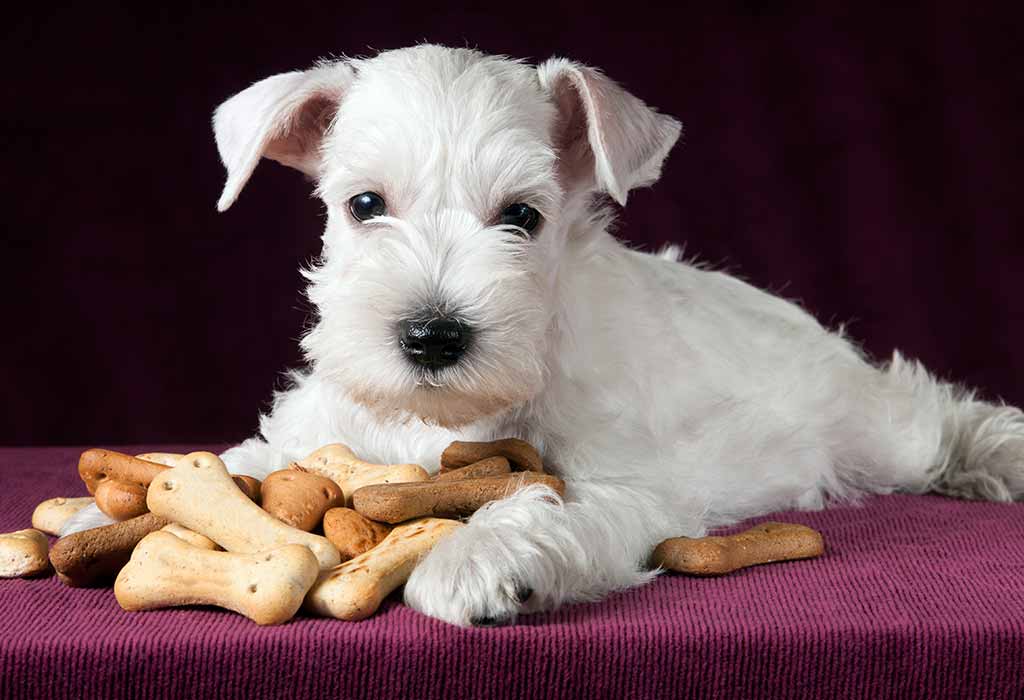 When it comes to baking, kids love pet designs. You can gift your pet-loving friend with dog face, bone, and paw design moulds, so they can have a lot of fun with their kids while creating dog face cookies! You can make your gift even more unique and unforgettable by giving a dog-themed wine stopper!
13. Books on Homemade Dog Food Recipes
If you have a friend who loves home-cooked meals not just for themselves but also for their furry friend, then a book of dog food recipes will be the best gift for them.
14. Books on Grooming and Training Dogs
Books on grooming and training dogs will be a great gift for people who have just become pet owners and are struggling with training their pets.
15. Dog Planter Pots
There is a wide range of outdoor and indoor dog planter pots available in the market. It will be a great gift to a pet lover who is also into gardening.
If your friend just adopted a pet and you want to give a gift that is useful and functional in taking care of the pet, then go for presents like dog foods & treats, dog grooming items, dog accessories, dog play toys, dog training tools, pet electronics, etc.
16. Chew Bones & Treats
Nothing can make a dog happier than some tasty treats to munch on and play with. In the current market, you are spoiled for choices when it comes to dog treats. They include both vegetarian and non-vegetarian chew sticks, nibbles, strips, etc., that are organic and healthy. These will be great gifts not only as tasty treats for the dogs but also for training them.
17. Gift Box Subscription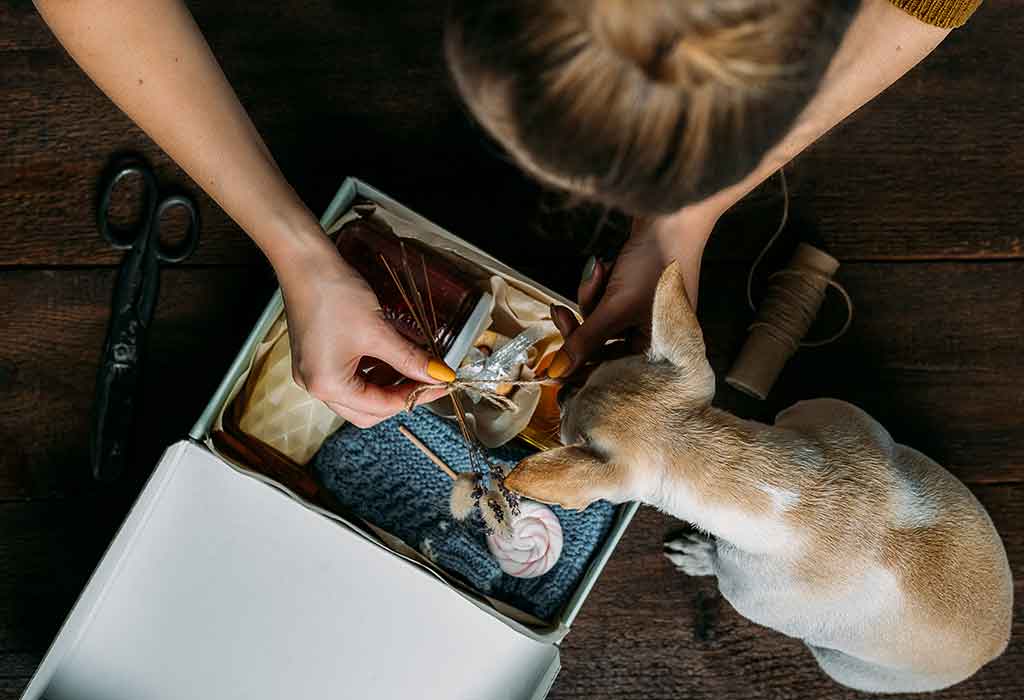 Many pet brands are coming up with the idea of gift box subscriptions. This plan includes a gift box containing an exciting collection of treats, toys, and pet-engaging activity kits. The box is usually delivered to the pet owner every month. It is the best gift option for pet owners who are short on time and struggle with finding new and engaging toys and activities for their pets.
18. Dog Bathing Tool
One of the most difficult times for both the dogs and their owners is bathing time. To make this activity less stressful and more fun for pets, you can use a multipurpose water sprayer that helps with scrubbing and washing at the same time. This is a great gift that saves time and money for the pet owner.
19. Dog Grooming Kit
A dog grooming kit or hamper with assorted grooming products will be one of the most fabulous new dog owner gifts for people who have become proud parents of an adorable dog.
20. Dog Collars, Leashes, and Harness
The pet owner can make fashion statements with customised engraved collars, stylish studded collars, and LED collars for the dogs. There are retractable leashes that allow freedom of movement for the dogs without dragging their owners when they want to inspect every nuke and cranny of the places they walk into. Also, there are multiple designs of harness available for different breeds of dogs to provide maximum comfort to the dogs. Any of these make great gifts for the furry friends and their owners.
21. Dog Carriers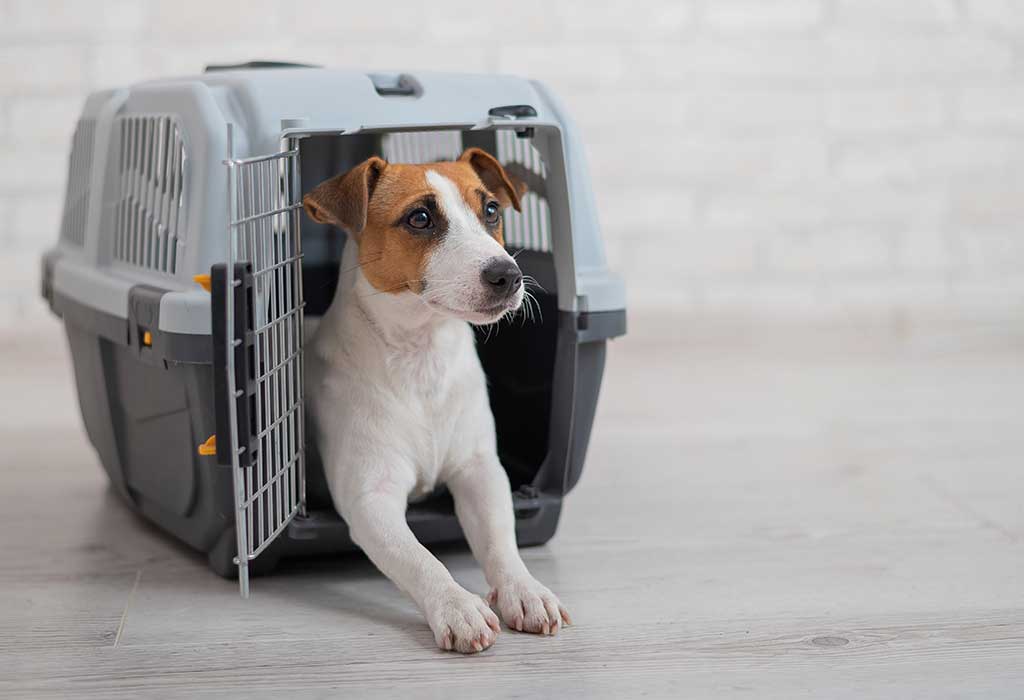 It is one of the most special gifts that you can give a pet owner. When you are selecting a carrier, consider important factors such as the size of the dog, duration of the trip, and mode of transportation.
22. Portable Dog Accessories
If your friend is an avid hiker, who goes on long hikes with their furry companion, then lightweight, portable dog bowls and water bottles will be the best gift for them. Many companies are coming up with travel-friendly pet accessories, which are very useful in settling your pets anywhere you travel.
23. Dog Beds
After food and playtime, the next favourite activity of furry friends is to snuggle and go to sleep in a comfy bed. Now, there is a wide range of dog beds available, some with an automatic heating system embedded in the beds to keep the bed at a comfortable temperature at all times. Based on your budget, you can gift a cosy bed which will take your friend's dog to doggy heaven!
24. Dog House
It will be a fun gift for pet lovers who have a big backyard or a lot of space in their house. If you are interested, you can build a dog house with the help of numerous DIY videos available online. If not, there are loads of ready-to-use portable dog houses available in the market.
25. Ball Launchers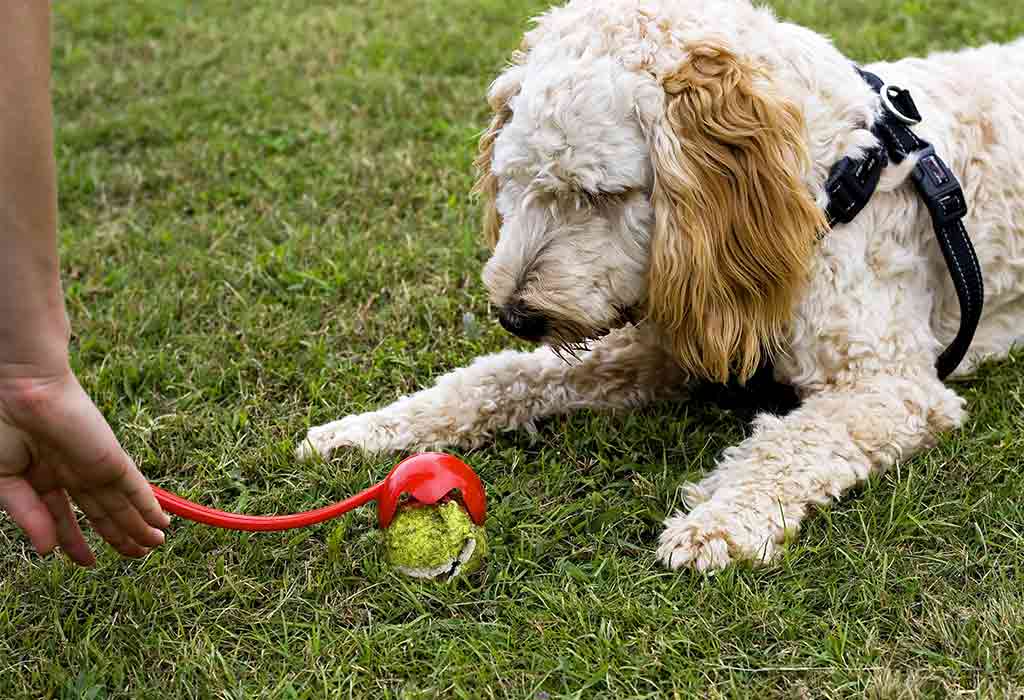 It is one of the best gifts for dogs who have abundant energy and enjoy playing a fetching game.
26. Dog Doorbells for Potty Training
It is one of the most useful presents for puppy owners who are struggling with potty training their new puppy.
27. Interactive Puzzle Toys
There are many interactive toys available for dogs, which keep them occupied for a long time and also helps develop new skills. It will be a suitable gift for owners training their furry pets or love to pamper them.
28. Tracking Collars
It is a helpful gift to the pet owner as it will keep a track of the whereabouts of their pets.
29. DNA Testing
You can surprise your friend by gifting them DNA testing services offered for pets. This will be even more suitable to pet owners who are interested in knowing the family history of their pets.
30. Dog Camera
If you know a pet owner who spends a lot of time away from home and worries about leaving their pet alone for a long time, then this is one of the most thoughtful gifts you can give them. Through this, the owner can digitally watch and interact with their pet.
When it comes to giving gifts, there are no limits. So, stop hesitating and overthinking! Pick a gift and surpirse the pet owner and their furry companion with your wonderful surprise!
Also Read:
Healthy and Safe Care Tips for Dog
Healthy Fruits and Vegetable for Dog
Easy Steps to Groom your Dog at Home