30 Best Gift Ideas for Music Lovers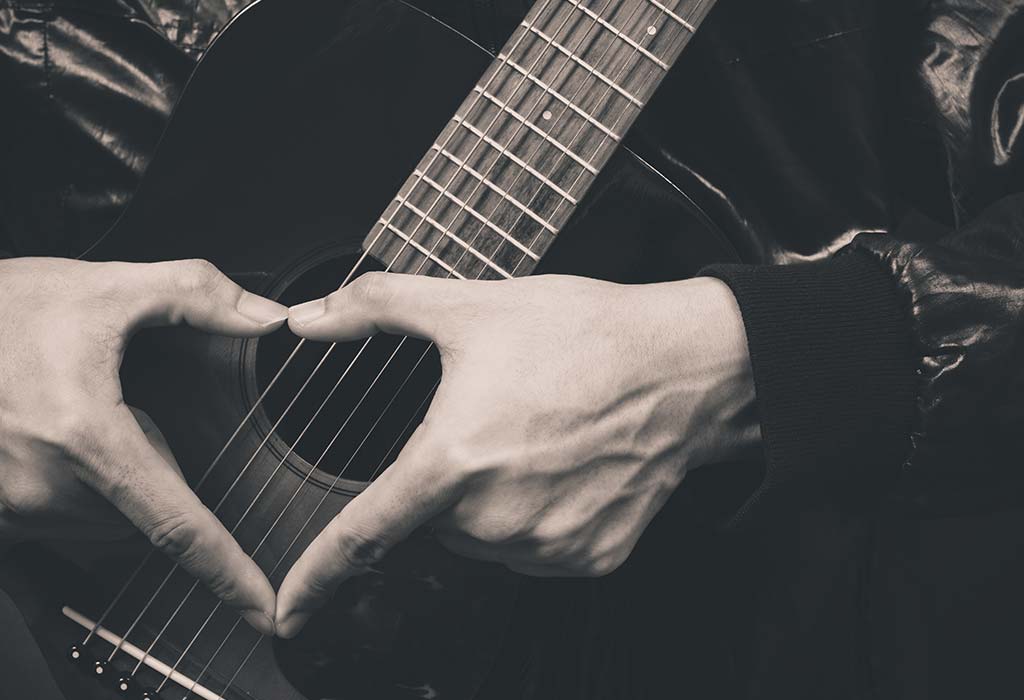 In this Article
Finding presents can be a daunting task for some of us. If you can narrow it down to one interest you identify with the receiver, you are one step closer to finding the perfect present. A subject like music provides you with a wide range of gifts to choose from. Read further to know some of the best things to get music lovers.
Unique Presents Ideas for People Who Love Music
Audiophiles are lovers of music. Think about the individual, and you will know if music-themed gifts suit them more than a pair of cute cufflinks. Curious to find out all the different kinds of presents? Here is a list of 30 presents that a music lover would adore!
1. Tickets to Musical Concerts
This is a no-brainer and one of the surest ways to bring a smile to your audiophile friend. Look up the details of the singer/bands visiting the concert to ensure that your friend will like them, making this one of the best gifts for concert lovers.
2. Ticket Pillow
If getting actual tickets for a concert does not work out, one can always purchase custom-made ticket-printed pillow and cushion cases.
3. Sound Wave Prints
This is one of the most fabulous custom-made gifts to give to music lovers. One can have the song sound wave printed and framed or set in an acrylic/glass block. Additionally, you can add a QR code for the songs, which will let them hear the song whenever they want!
4. Over-ear Headphones
It will be hard to find an audiophile without a pair of earphones. However, over-ear headphones raise the music listening experience to the next level. It becomes better if it is Bluetooth-connected, which eliminates the trouble of messy wires! Some of the models come with features like noise cancelation and the addition of bass.
5. A Headphone Stand
A messy music lover? Has headphones and headsets, but they are all over the place? A fashionable headphone stand might be what they need.
6. Wireless Speaker
This can become a music lover's best friend. Headphones and earphones, while preferred, can hinder one from enjoying the song in its full blare or when you are home and looking to have a blast with your friends. With newer models of speakers coming with waterproof features, they are becoming a dream. The immense convenience of these speakers makes this one of the best music addict gifts to be given on any occasion.
7. Earbuds
Just like over-ear headphones, earbuds are becoming a music lover's constant companion. They are easy to put on and go around running errands. Love running or walking? Insert the earbuds, and you are sorted.
8. Earbud Cases
The tiny earbuds are prone to be misplaced because of which having cases are so important. While they come with their own cases, customized earbud cases add to a personal sense of style and can be a cute accessory.
9. Vinyl Record Wine Rack
What goes well with a relaxing shower and music? Wine, of course! A wine record using upcycled vinyl records is the perfect piece of décor for a music lover.
10. A Book that Pairs with Music and Cocktails
A book that pairs music with cocktails sounds like a great piece of gift for a music lover who is also a connoisseur of fine dining. Since fine dining is also associated with rich, classical music, this is one of the best gifts for classical music lovers who love exploring new books.
11. A Music-Based Book
Music and literature often go hand in hand. A book with music as its vital essence can be a fantastic gift to a person who is not only inclined to music but reading as well! It could be a clubbed edition of a biography/autobiography of famous musicians or a book with short and interesting information on various musical genres and artists.
12. Coasters
There are quite a few ideas involving coasters and music. The mini vinyl records mimicking coasters are perfectly suited for a person deeply attached to music. Mistaken lyrics ringing a bell? There are cute coaster sets with commonly mistaken lyrics engraved on them bound to bring back memories!
13. Card Games
No, not Uno! Card games like 'Spontaneous' and 'Mixtape' are gaining popularity. The perfect combination of musical and sporty card games will be a winner in family gatherings and sleepovers. Spontaneous has the simple rule – sing a song with the trigger word of the previous participant, while Mixtape gets you to match a song to the ambiance mentioned in the card.
14. Eye Mask with Headphones
If they love to fall in love with some lo-fi beats but complain about the headphones slipping out, these new-age eye masks are the perfect solution. They are Bluetooth connected and cuts out light well while playing music, lulling us to sleep…
15. Vinyl Records
Though most of us prefer to play music on modern gadgets and the internet, there is always a special place for vintage vinyl records in the heart of a melomaniac. Ensure that they do not already possess that particular album, and they are pretty much going to love it!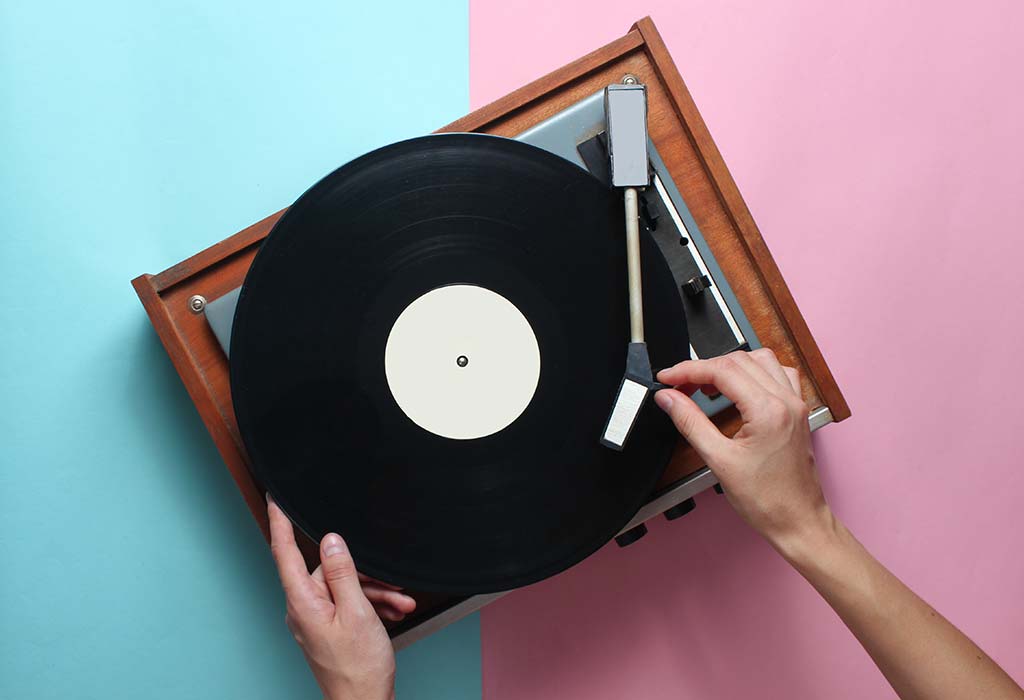 16. Subscription to Viny Records
Modern-day problems call for modern-day solutions. If you are unsure about which album to gift or the particular band, gift them a subscription. They will be able to renew it as and when they want to while renting vinyl records.
17. Turntables
Like vinyl records, turntables never go old. They are getting better by the day with added features of Bluetooth connectivity and speakers. Some are available in eye-catching fluorescent colors, and others are holding on to the classic vintage look.
18. Wall Hanger and Hooks
Musical notes and guitar-shaped hooks are great additives to affirm one's interest in music. They are the perfect gift for a music lover who is into accessorizing their home with the same.
19. Cutlery
Cutlery with musical notes engraved is royal-looking! It could be a set of spoons and forks, cups, and saucers. These statement pieces would mark the home décor of a melomaniac and a great topic of conversation.
20. A Microphone
Any fun karaoke session needs a good quality wireless microphone, and when they record music while singing, a microphone can raise the bar. A good microphone can be an incredible gift to a singer.
21. A Guitar Stand
One of the best gifts to a guitarist or a bassist can be the stand to rest their instrument. It will help take care of the instrument while saving space.
22. Wall Charts and Sculptures
A series of rock guitars held by famous musicians in a chart could adorn the walls of a melomaniac's wall. A wooden sound wave sculpture of their favorite song would be a good gift, too.
23. Birth Month Pick
Guitar picks that are also pretty? Yes! Because they match the gemstone of one's birth month. This is a unique gift for music lovers!
24. A Music Journal
A journal accounting for the concerts they visited, the record they bought, and the ones they are yet to buy will be a beautiful addition to their musical world. Some journals have pockets that let one insert tickets of concerts they visited – it will serve as a lovely souvenir.
25. A Customizable Vinyl Record
If customized gifts are your thing, this is one of the best options. Add a few songs that hold value and add a picture on the cover, and there will be your personalized gift.
26. Small Instruments
Many audiophiles have multiple instruments lined up in their wish list. Not all of them are conventional – some, like the timber drum and thumb pianos, are small yet blissful to hear. Their mellow sounds are one of a kind!
27. Travel DJ Mixer
These are small enough to be slipped into your pocket. While nothing can be as good as a full-size DJ mixer, they are challenging to travel with. A must for all EDM lovers, this travel-friendly DJ mixer is small but powerful enough to get the entire room grooving.
28. Music-Themed Card
A music-themed card can never go wrong with a music lover. If one is more into DIY presents, cards made out of bright colored washi taped are eye-catching yet easy to make. Adding musical notes and the lyrics of their favorite song can amp up the impact of this card.
29. Guitar String Bracelet
It looks great on the wrist and can be found in many different styles. Some can be made colorful by including little stones and gems, while others can be kept minimal, depending upon individual taste. You can purchase them, but they are also pretty easy to DIY, making the gift more personal.
30. Pins and Cufflinks
These accessories will make a fashion statement and make their love for music evident, for they look quirky and smart. Pins are available in shapes of instruments like the ukulele, piano, and cufflinks in musical notes and clef shapes.
Now that you are beaming with ideas do not wait any further. Whether you choose to engage in some DIY craft or buy customized ones, this guide is sure to give you tons of options to choose from. If you are still confused, remember a music lover will love them all!
Also Read:
Songs About Being a Parent
Best Disney Songs of All Time
Chore-Time Sing-Along Songs Playlist