37 Beautiful Christmas Eve Quotes, Messages, and Wishes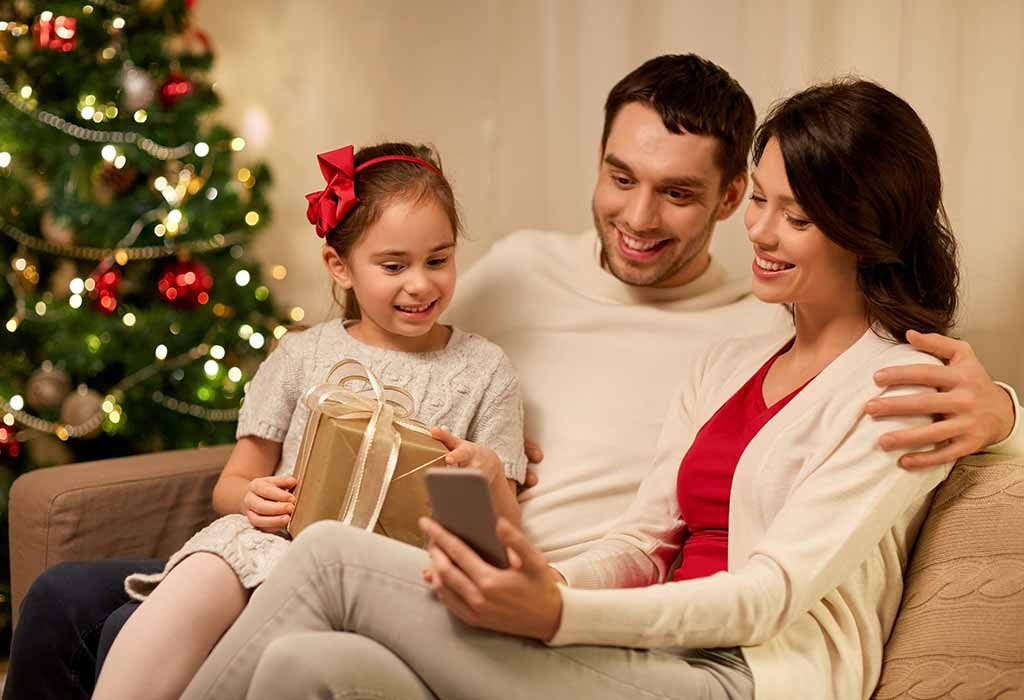 Christmas is around the corner, and everybody loves sending and receiving well wishes to and from their families and friends. Christmas eve marks the end of the advent period before Christmas. There are loads of inspirational Christmas eve sayings that you can choose from to send over wishes or words of wisdom to your loved ones.
Christmas Eve Quotes for Your Loved Ones
In case you ever find yourself a bit confused about what kind of Christmas eve blessing quotes you can send to your family and friends, do not worry. We've got a bunch here to get you going.
1. "Something about an old-fashioned Christmas is hard to forget." – Hugh Downs
2. "Christmas Eve, a perfect night to express affection for your family, to forgive those who failed you and to forget past mistakes." – Unknown
3. "Blessed is the season, which engages the whole world in a conspiracy of love." – Hamilton Wright Mabi
4. "Remember, if Christmas isn't found in your heart, you won't find it under a tree." – Charlotte Carpenter
5. "Wish this Christmas Eve brings for you the gifts of happiness, good health, & joy!" – Unknown
6. "Christmas is the day that holds all time together." – Alexander Smith
7. "The best of all gifts around any Christmas tree: the presence of a happy family all wrapped up in each other." – Burton Hillis
8. "Twas the night before Christmas, when all through the house, not a creature was stirring, not even a mouse." – Clement Clark Moore
9. "It is Christmas every time you let God love others through you." – Mother Teresa
10. "I will honour Christmas in my heart, and try to keep it all the year." – Charles Dickens
11. "Gifts of time and love are surely the basic ingredients of a truly merry Christmas." – Peg Bracken
12. "Bless us Lord, this Christmas with the quietness of mind. Teach us to be patient and always to be kind." – Helen Steiner Rice
13. "Christmas is built upon a beautiful and intentional paradox; that the birth of the homeless should be celebrated in every home." – G.K. Chesterton
14. "Nothing ever seems too bad, too hard, or too sad when you've got a Christmas tree in the living room." – Nora Roberts
15. Peace on earth will come to stay, when we live Christmas every day."– Helen Steiner Rice
16. The way you spend Christmas is far more important than how much." – Henry David Thoreau
Christmas Eve Wishes and Messages for Friends and Family
Merry Christmas Eve Wishes
May peace and harmony be present this Christmas in every home now and throughout the year.
There is no better gift you can give to your loved ones this Christmas than sharing with them unforgettable moments of happiness.
I wish you a Merry Christmas, and I hope you get to think about the importance of baby Jesus' birth for humanity.
May this season of hope and blessings illuminate your life like always. Merry Christmas, dear family.
Funny Christmas Eve Messages
Anyone who believes that men are equal to women has never seen a man trying to wrap Christmas present.
Christmas is the festival of love and spirit! So let us drink the spirit to feel love, Merry Christmas!
Santa left batteries under the tree with a note that said, "Due to cutbacks, toys not included."
I've finally found the true meaning of Xmas; it's for those people who can't spell Christmas!
Christmas is mostly for children. But we adults can enjoy it too until the credit card bills arrive!
If I am asked to re-write the "12 Days of Christmas," I would love to include things like chocolate, fancy dinners, and drinks instead of French hens and turtle doves.
Religious Christmas Eve Wishes
May the creator fill your heart with all the happiness that comes with Christmas! Have a jolly Christmas!
I wish that every blessed day of this Yuletide will bring to you countless reasons to be happy. Merry Christmas!
Happy Christmas! May Jehovah pour down mighty blessings upon you and your entire family.
On this wonderful occasion of Christmas, I really want to thank Jesus for blessing me with such wonderful people! Merry Christmas to you and your family!
Other Christmas Eve Messages
May this Christmas season bring you nothing but fond memories, happiness, and laughter.
Let us forget the past and start anew, wishing to see you this Christmas!
Wishing you a magical and blissful holiday! Have a Merry Christmas!
May this season of giving be the start of your better life. Have a great and blessed holiday!
May you receive the greatest gift of all this Christmas, someone to share your life with. Merry Christmas!
Have a wonderful Christmas, and may it be filled with your favourite things and the people you love.
May the stars shine on you this season and all the year throughout. Have a wonderful Christmas!
We hope this list of different kinds of Christmas eve greetings helps you during this holiday season!
Also Read:
How to Decorate Your Home in Christmas
Creative Christmas Tree Decorating Themes
Best Christmas Gift Ideas for Everyone