25 Classic Songs From the 70s That Will Make You Groove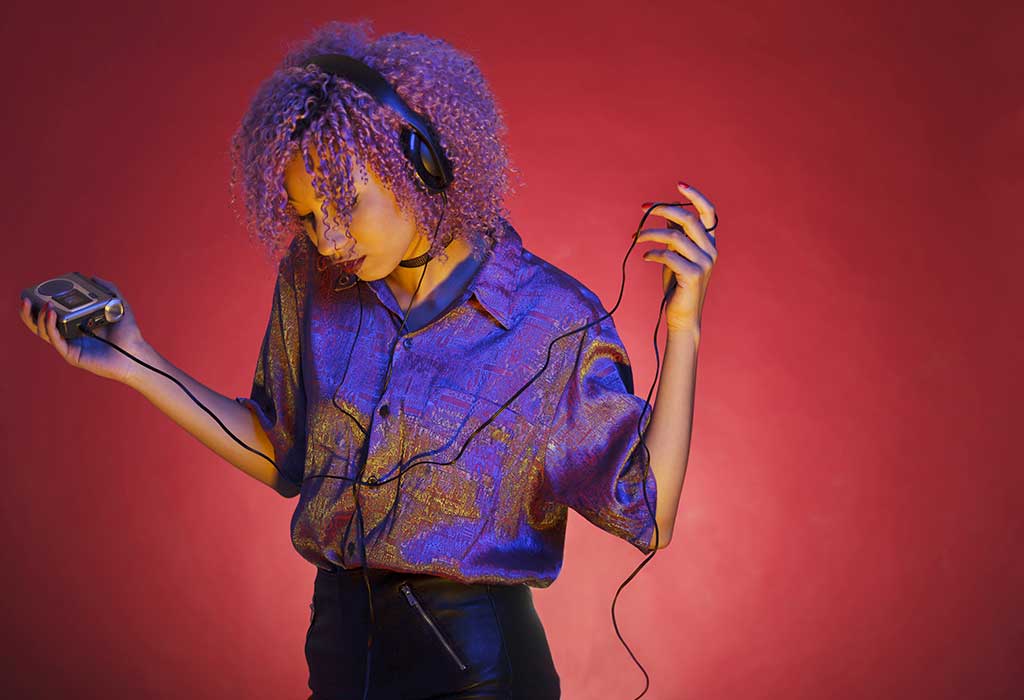 In this Article
The 1970s provided some timeless gems that we all love to date, irrespective of whether you were born back then or not. The disco beats, cowboy tunes, rock music, and softer versions dominated the music of the 70s. Who can forget Boney M, Elton John, Freddie Mercury, or The Carpenters? Despite having your favorite genre of music, this playlist has the best 70s songs that are sure to take you back in time and perk up your evening. So bring out those leisure suits, fondue parties, and hippie accessories, and get ready for some retro fun!
The Best Hit Songs of The 1970s
If you had the Saturday night fever, you definitely have a reason to appreciate the decade's music. Funk, soul, rock, and disco – each genre earned its space in the music of the 70s. Singers like Olivia Newton-John, Paul McCartney, and Diana Ross rose to popularity with their singles. At the same time, groups like the Bee Gees and the Temptation had the world dancing to their tunes, making some of the greatest 70s hits. These artists created music to live forever! Keep reading for a curated playlist of 70s music that will liven up your dance parties and mood…
1. Let it Be
The Beatles
The undisputable hit band of the 70s, 80s, and 90s, The Beatles made the classic "Let it Be" – a wonderfully slow yet peppy number and one of the top 70s songs best suited for literally all your moods.
2. (They Long to Be) Close to You
Carpenters
Falling in love is mystical, just like this song. It perfectly captures the essence of the butterflies that one feels when they fall for someone and is one of the most popular 70s songs.
3. Raindrops Keep Falling on my Head
BJ Thomas
A sweet, soft, and soothing lilt, this song gets you bopping your head to its beat and falling in love with its lyrics. If you have a guitarist in your group of friends or family, you can bet they have tried to play this song at least once.
4. Death on Two Legs
Queen
Angry and passionate lyrics were a staple in all famous 70s songs, which is not missing in this masterpiece by Queen either. It had the spark of a single that held its own in comparison to the album. The passion lets the listeners and audience feel the anger in frontman Freddie Mercury's voice.
5. No Woman, No Cry
Bob Marley and The Wailers
Bob Marley was inspired to sing this song when he saw the impoverished state of his hometown in Jamaica. He inspires the listeners to wipe those tears and believe that good times will follow, just as he had inspired his girlfriend.
6. Haven't you Heard
Patrice Rushen
The piano is the anchor for this song and a perfect expression of disco. The song enhances time and lets the listener meet intimacy with its lyrics and get transported to the dance floor with its rhythm.
7. Joy To The World
Three Dog Night
A song that brings joy to all, including the fish in the ocean. It was Jeremiah, the bullfrog, that became a household name with this big hit.
8. Ain't No Mountain High Enough
Diana Ross
A karaoke song, a dance number, and a singer's dream song! This single keeps inspiring people even today. Play it when you are driving, cleaning, learning, or getting those dancing shoes on.
9. Jolene
Dolly Parton
This song bought the raw nature of the countryside to the masses. Dolly Parton conveyed the various spectrums of deep envy towards another woman with her powerfully pleading voice yearning for sympathy from the audience.
10. Firth of Fifth
Genesis
The crowning glory of Genesis' music evoked a different emotion with a classical base piano tune and throwing in some melancholy to representing deep emotions. One of the most ingenious bands of all time and certainly the best one to vibe to.
https://www.youtube.com/watch?v=CBvxvgSlTl4&ab_channel=YuriAguiar
11. It's Too Late
Carole King
The tapestry album by Carole King has every emotion of a relationship in its songs, and this number is no exception! This track strikes the perfect chord with those recovering from a broken heart.
12. Me and Bobby McGee
Janis Joplin
The lyrics are what make this song the hit it is. Topped by the enigmatic voice of Janis Joplin, this number is an instant classic hit at any party.
13. CHIC
Le Freak
When the pressure of life hits you unexpectedly, turn on this song. An exhilarating song with an irresistible rhythm, this will surely get you on the dance floor and release all that tension.
14. Television
Marquee Moon
Unheard of in the punk scene, this one is a 10-minute single. This single was an excellent combination of thoughtful lyrics and soothing composition with a spellbinding play of the guitar.
15. Reason To Believe
Rod Stewart
Rod Stewart just sealed his position as an ace singer with this reassuring number that came as a package deal with his "Maggie May " in 1971. A mind-blowing composition accompanied by its vocals and background music.
16. The Tears of a Clown
Smokey Robinson and the Miracles
A well-known jingle, the upbeat vibe makes you forget about the heart-wrenching lyrics. This peppy tune works wonders to liven up your evening.
17. American Pie
Don McLean
Another lengthy American classic, this song has withstood the test of time. Thanks to this song inspired by the plane crash that killed many music legends, McLean found his success on the Billboard charts for weeks.
18. Heart of Gold
Neil Young
A glistening gem in the music of the 70s, this song embodies country rock and quivering vocals.
19. Knock Three Times
Tony Orlando and Dawn
This peppy number is the perfect song for you to put your dancing shoes on and swing to. It just gets your body moving to the beat automatically.
20. Alone Again (Naturally)
Gilbert O'Sullivan
The Irish singer and songwriter rose to popularity with this song and left his mark on the 70s pop culture. It was a wonderful song for those longing souls who could close their eyes and drift into a different world.
21. Brown Sugar
Rolling Stones
The moment the instrumental bit begins, your feet will start itching to dance. Rolling Stones had a reputation for creating music that sends those dance veins pumping in your body and Brown Sugar does just that!
22. Stairway to Heaven
Led Zeppelin
Led Zeppelin created a rage for rock music with this single, and it has not lost an ounce of its popularity. For lovers of rock, this will eternally be the original.
23. Bad, Bad Leroy Brown
Jim Croce
Before his unfortunate death, one of his best singles, this song was inspired by a man the singer met while serving in the US Army. The lyrical tune stays with you long after you have heard it.
24. Bohemian Rhapsody
Queen
This opera sensation was, is, and will always be an iconic tune. The magnificent vocals in the song reflect the genius of Freddie Mercury, thus making it one of the most triumphant songs of the 70s.
25. Speed King
Deep Purple
From the creators of heavy metal, Speed King is the immaculate number that will take you to a state of trans and get you to love the strong, throbbing beats of the guitar and keyboards.
As society was nervously transitioning towards a new decade where times were evolving, the 70s propagated a new era of music. Frontheaded by a rebellious youth, the era marked the beginning of entirely new genres of music that are loved to date. The exquisite music engulfed the decade's spirit with its impact and has stood the test of time. So, add these mind-bending, beguiling, and downright soulful songs to your playlist and take a trip down memory and right into one of the best decades ever…
Also Read:
Songs About Being a Parent
Best Disney Songs of All Time
Chore-Time Sing-Along Songs Playlist