21 Trendy Gift Ideas for Fitness Freaks in Your Life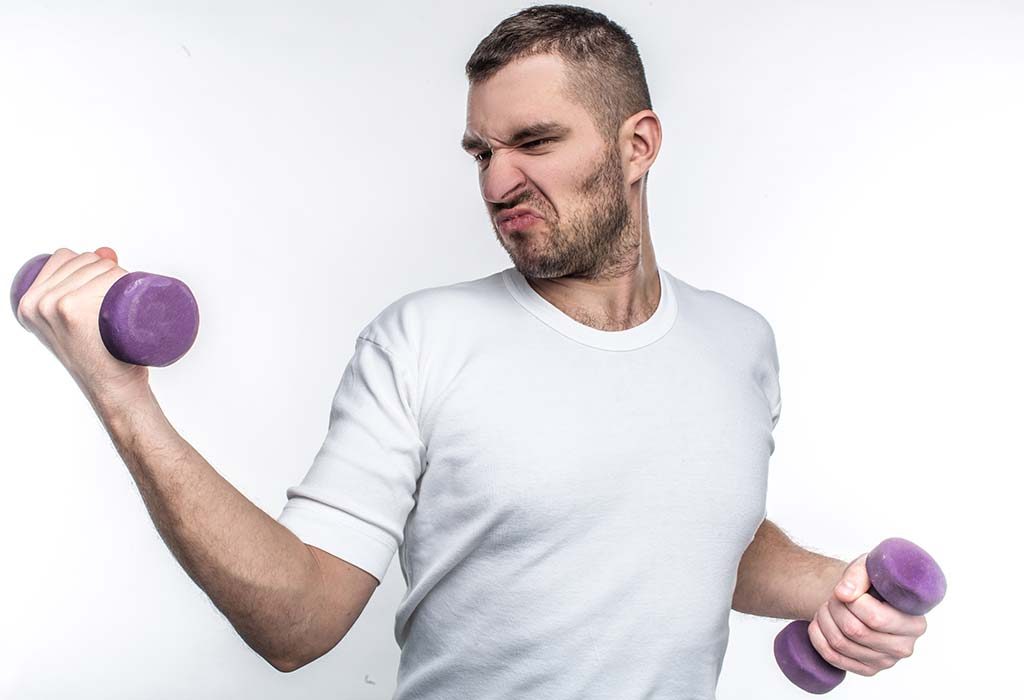 In this Article
We all have that one fitness freak in our family or friend circle who will not miss their exercise routine or alter their diet regime for anything in this world. So when it is time for gifting them something for their birthday, anniversary or even a promotion, you want to present them with something that adds punch to their passion. From slick shoes, sports gear, accessories to health food, there is definitely something that you can gift to a fitness enthusiast.
21 Business Gifts for Exercise Enthusiasts
People who are into fitness will constantly need things to motivate them to stay fit and there is always something new available in the market to gift them.
1. Multipurpose Gym Bag
What could be ideal gifts for gym lovers? Well they do need a case to carry their stuff to the gym and bring it back safely. Multipurpose gym bags in a variety of colours and designs are an ideal gift. With waterproof compartments for dirty sweaty clothes, shoe compartment for gym or work shoes the bags are great for the workaholic who likes to hit the gym before a long day ahead. With a good ventilation system, the bags stay fresh and keeps the stink away and cool enough to tote around all day.
2. Jogger Pants
If your man is a fitness freak and you are clueless about what to get, then this is your best bet. With limited choices available, fitness gifts for men are a hard choice. But men's jogger pants are designed for the runner and gym lover. Most jogger pants by different brands like Nike, Adidas as lightweight and designed to minimise sweat and eliminate any odour. All these pants are easy to wash and care and durable. They are sure to become favourite workout pants.
3. Wireless Headphones
Music while doing exercise or running is like an additional thrill to the senses to complement what one gives to the body. Headphones now come in various varieties and most of them are wireless for ear fittings. Panasonic and JayBird X4 headphones are the most preferred ones as they have customisable sound settings and offer up to eight hours of uninterrupted play at full charge. Most headphones are also sweat and waterproof.
4. Latest Additions of Smartwatches
Women have lots to choose from when it comes to gifting and women into fitness have an additional buffet of choices. But the newest smartwatches in the market are one of the best fitness gifts for her.Samsung, Giomee, Fitbit and Apple have flooded the market with smartwatches that come with a larger display, additional features for workout trackers, movement trackers which make them a perfect gift. The watches also have great features for the runners like pace alerts and GPS. For the Yoga gurus they are loaded with settings for pose progressions. It also has monthly challenge targets, awards , music connectivity and personalised coaching features for the marathon lovers.
5. Books on Yoga
Job stress, aging, aching joints or just plain lethargy- books on Yoga are an easy to follow guide for someone who wants to incorporate Yoga for a mind, body and soul balance. Simple instructions, pictures of poses and great ideas make these book helps to learn yoga by the minute. The books also have delightful insights into the benefits of Yoga through the eyes of a Yoga Guru. Yogaminute by Anita Perry is one of the best books for beginners.
6. Blenders for those Healthy Shakes
A personal blender with a ready-to-go handy bottle to whip up delicious and wholesome smoothies in the morning. Heath freaks swear by their shakes and smoothies and blenders are perfect for someone who wants to whip up something before heading off to work and save money. Most blenders come with a ready-to-go bottle, are BPA free and dishwasher friendly.
7. Health Planners and Trackers
The market now has planners and trackers for health freaks to chalk down their goals to program their subconscious minds to train. The planners come with daily health and exercise trackers to chart and compare one's achievements. Some of them even have a page dedicated to Daily Intentions for health enthusiasts to get into the mindset of an everyday regime.
8. Stylish Jackets
Runners always want to block the wind and stay dry. Stylish Jackets from brands like Brooks, Nike and Adidas are lightweight with large pockets for phones and keys while pounding the road.
9. Stainless Steel Water Bottle
It is no secret that water is essential to stay hydrated for every workout regime. A stainless steel water bottle will definitely help your fitness loving friend to stay hydrated all through the day.
10. Tension Toners
Tension Toners are workout bars that support resistance bands and make them more effective. Portable and easy to operate, it is an ideal gift for someone who likes to work out within the comfort of his own home.
11. Yoga Mats
One just cannot go wrong when gifting a Yoga mat. Completely free of toxins, made of latex and rubber, the double-sided- mat is a great gift for the ones who practice yoga within the confines of their own home or even take yoga lessons. The mats are ultra-thick and provide complete balance.
12. Books on Healthy Recipes
To stay fit, you don't just exercise right but eat right too. Gift books which are full of delicious recipes to the fitness maniac in your life to throw in that needed nutrition to supplement the fitness regime.
13. Sneakers or Running Shoes
The market is filled with running, walking shoes and sneakers for every kind of exercise lover. You even have running shoes with LED light displays for the ones who prefer to run in the night or evenings. Pick branded shoes to add a touch of panache to the shoe closest of your loved one.
14. Hoodies and Jumpers
Most jumpers and hoodies are made of soft and comfortable fabric that have thermos-regulation to warm the body when the sweat wears off. These stylish hoodies as a gift will win your friend's nod hands-down.
15. Jumping Ropes
Jumping ropes are an integral part of the exercise regime of fitness freaks and you will find several varieties of jumping ropes that will help your loved ones to burn calories and tone up. Jumping ropes help in improving balance and coordination and also are great for people with lifestyle illnesses like diabetes, blood pressure etc.
16. Infusion Pitchers
An ideal gift for the ones who cannot get themselves to drink plain water to stay hydrated, this pitcher helps to conjure a preferred flavour of fruit, veggie or herb drink.
17. Cute Workout Leggings
Why can't you hit the gym in style? Well tights with graffiti, psychedelic and floral prints are fun and super stylish which make working out even more exciting.
18. Battle Ropes & Resistance Bands
An epic cardio workout- Battle Ropes & Resistance Bands strengthen the arms, legs, shoulders and abs. All you need to set this up is an anchor strap and a sturdy place like a pole or tree to hang it.
19. Subscriptions to Health Magazines and Sites
To make sure your fitness pals always have an option of churning healthy recipes, gift them a subscription With over five new recipes sent every week and a box full of ingredients to make smoothies, it is pretty much a perfect gift.
20. Water Resistant Cell Phone Armband Case
It is always a struggle to hold the phone while running or jogging. Water proof armband cases with a key holder will untangle the mess of gripping the phone and wire knots of headphones.
21. Running Medal Holder
If your loved one is a marathoner, runner or any other medal winner, then this is a nod to their achievements. This holder could adorn their walls and when filled with their medals it also displays their effort.
You do not want to gift cliché items to loved ones and would definitely earn a few brownie points if you pick a gift from the above for those health and fitness freaks in your life.
Also Read:
Gym Outfit Ideas for Men and Women
Workout Essentials That Make Exercise Easier
Practising Yoga Versus Working Out – Which is Better for You?