20 Unique Wedding Favor Ideas to Impress Your Guests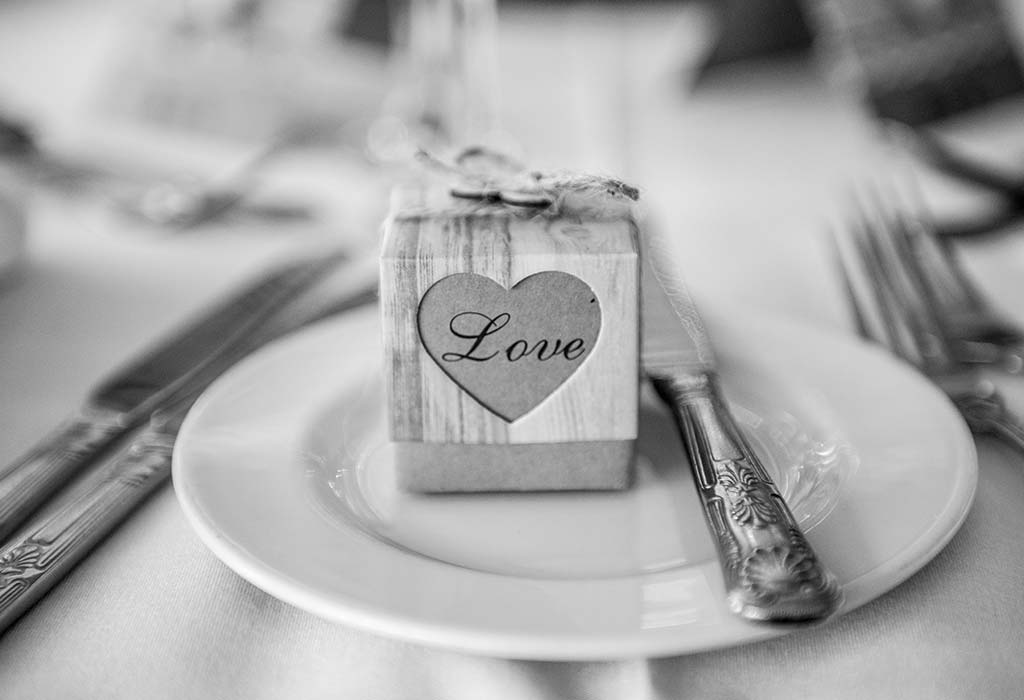 In this Article
There is no better way to thank those who took the time to attend your wedding than to give away beautiful wedding favors. Apart from the gesture, it also serves as a reminder of the beautiful moment you all shared in your lives.
The custom of giving away wedding favors is centuries old and is believed to have originated amongst the aristocracy of France. The newlyweds would gift their guests little trinket boxes made out of crystal or porcelain. These trinket boxes held what was known as "bonbonnieres," usually comprising of sugar or other sweet confectionaries. Newlyweds often gave sugar as it was quite the luxurious commodity in those times, unlike today when it is readily available to everyone.
Sugared almonds were the gift of choice in Greece. Almonds were meant to symbolize the bittersweet nature of life. Adding sugar to the almonds is said to have been a way of wishing more sweet experiences in the life of the recipients than bitter ones.
Today, sweets and confectionary items still play a role and feature quite often as wedding favors. However, more modern wedding favor trends are moving away from their sweet and traditional roots. Instead, they choose to branch to a myriad of other items to feature as the wedding favor of choices, such as luxurious handmade soaps, customized bottle openers, and much more.
Whatever is decided upon as your wedding favor of choice, always keep in mind that the main aim is to show your guests your appreciation and love while leaving them something to remember your special day by. If you opt to stay away from the traditional route, decide upon something more personal to you and your partner.
With our picks below, you will be able to personalize a wedding favor that will make your guests feel like they are taking a piece of your special day home with them.
20 Creative and Affordable Wedding Favor Ideas
Instead of trying to put your gratitude into words, you can always show your love and appreciation to your guests for being with you on your special day through one of these fantastic wedding favor ideas:
1. Rustic Scented Candles
Give your loved ones the chance to light the fire of love by giving them earthy-toned scented candles as a giveaway. It will bring warmth and comfort to their homes, along with the joyful memories made on your big day.
2. Framed Pressed Flowers
Organize to have flowers pressed and framed, and if you want to add a more personal touch, have the names of your guests calligraphed onto it. Your family and friends will be left with a beautiful token of your special day and will always be able to look back on the good memories made together when they look at the wedding favor.
3. Cocktail Kits
Everyone loves a good cocktail, so if you and your partner are known for making some memorable cocktails, an excellent idea for a wedding favor would be a mini cocktail kit. Put together the ingredients for your most beloved cocktail and send your guests home with the ability to make your signature cocktail whenever they need it.
4. Seeds
There is something truly magical about nurturing and growing a plant from a seed. Send home a beautiful pouch of seeds that your friends and family will be able to grow in their own homes. What will make the gift even more touching is to give them seeds of the flowers you used in your wedding bouquet. These are ideal as they make unique but cheap wedding favors.
5. Mini Fruit Basket
If your hometown or wedding location has a few seasonal fruits that are very popular, putting together an organic mini fruit basket is the perfect way to include your local delights on your special day. Healthy and thoughtful, they are wedding favors for guests that show how much you care.
6. Personalized Bottle Opener
Custom make bottle openers with engravings to mark your special day. These make for unique wedding favors and will come in handy to its recipients, along with always serving its user as a reminder of your big day.
7. Hot Chocolate Vials
If you have decided to have a winter wedding, sending your guests home with vials of your delicious hot chocolate recipe will not only be a delight but a thoughtful and caring token of your appreciation. Putting the ingredients in vials will give it a unique and magical feel.
8. Succulents
Hardy and easy to care for, succulents are the perfect favor for anyone. Not only do you not have to worry about who has a green thumb and who doesn't, but the succulent is the perfect symbol of life and beauty blooming even under the harshest conditions.
9. Organic Honey
Honey comes with great benefits, and the most wonderful of all is how sweet and delicious it is. Your guests will love being able to take home good quality honey, something that they will be able to find a lot of use for. It is a sweet wedding favor for a springtime wedding.
10. Hand Fans
Your wedding guests will appreciate beautiful and elegant hand fans. It is something that will come in handy, especially if the wedding location is hot. These will also make excellent wall decorations, so you can be sure that your wedding will be remembered fondly when the fan is looked upon.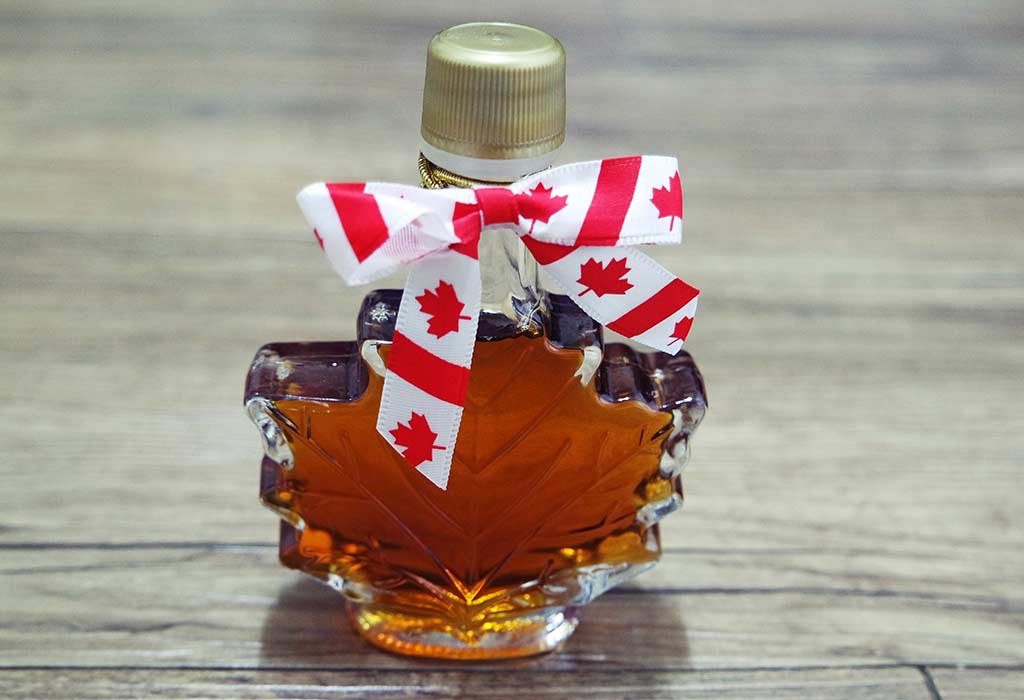 11. Mini Bottles of Maple Syrup
Come fall, and maple syrup will be a fantastic party favor option for you. It will be a great way to combine the celebrations of your big day while offering tribute to the wonderful season and place you have chosen to celebrate. Family and friends who have traveled from afar will be able to enjoy the local delights even when they have traveled back to their homes.
12. Organic Handmade Soap
Give your guests the gift of a luxurious bath with organic soaps that have been handmade with love. These will make for a unique wedding favor that your guests will love! You can add a few other handmade bath items to it and make a little luxury bath kit.
13. Candy Pouches
Treat your family and friends with a pouch full of your favorite candy. This will be a delight to those who have a sweet tooth. If you want to go all out, set up a station where your guests can pick out their favorite candy to add to their wedding favor pouches.
14. Homemade Fruit Aide
This is a great way to add a personal touch to your wedding favors. Your guests can take home a jar of your sweet and delicious homemade fruit aid that they can enjoy with sparkling or regular water—an excellent way to continue to celebrate your sweet union long after your wedding day.
15. Olive Oil
If you are of Mediterranean heritage or are celebrating a Mediterranean destination wedding, little jars of olive oil are the way to go as far as wedding favors go. Delicious, and often holding symbolic spiritual value, your guests will be delighted to go home with a jar of this liquid treasure.
16. Wine
This party favor is very generous and personal and will work best for smaller weddings. Handing out a bottle of the wine you served at your wedding is an excellent way to honor your day long after it has passed.
17. Potpourri Bar
Potpourri is a great addition to any home for its scent. You can set up a station where your guests can pick their favorites and customize their pouches. This will make your wedding party favors more fun and interactive.
18. Vases
This incredible wedding favor is a classic that will never lose its charm more along the traditional lines. If you want it to make more of an impact, have a group of people collect the flowers you used to decorate your wedding venue with. These can be made into lovely bouquets to fill your vases with and will also make sure that the gorgeous blooms you spent so much on do not go to waste.
19. Parasols
Wedding guest gifts don't necessarily need to be given at the end of the celebrations but can be used throughout the day. If you are planning on having an outdoor summer wedding, parasols can make a great wedding favor. Not only will they come in handy as you celebrate under the summer sun, but your guests can make good use of them any time during the summer months.
20. Wedding Playlist
Have your DJ make a playlist of all the best tunes played at your wedding reception. You can then put these on USBs to give to your guests. They can play it to remember your wedding celebrations or use the playlist for their private parties.
Once you are done with your bridal shower favors, the next big thing is to pick out the best wedding favors for your big day. With the many options available, you have the opportunity to move away from the traditional gifts and give your guests something more personal to you. You do not always need to spend a fortune on your wedding favors. Your loved ones will appreciate any gift you give them, so take the time to figure out how you can make a general gift idea more personal to you so that it adds an extra layer of specialness for those you love.
Also Read:
Checklist for a Destination Wedding
Hairstyle Ideas for Wedding Guests
Outfit Ideas for Guests to Wear at a Fall Wedding