20+ Unique Gift Ideas For Tea Lovers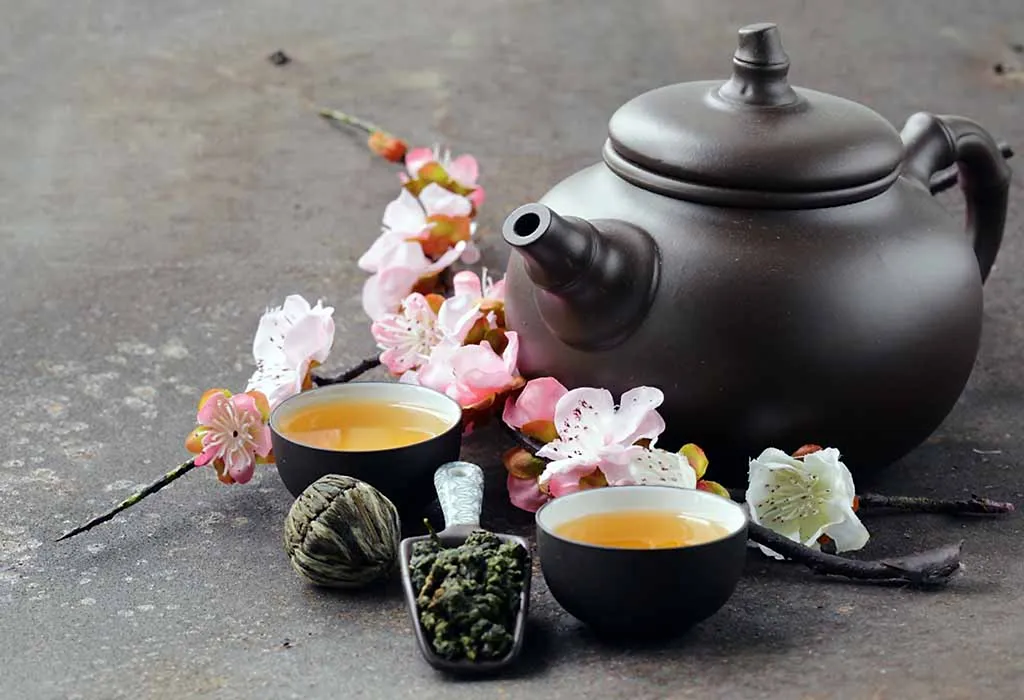 In this Article
Tea is one of the most enduring beverages in the history of humanity. According to Chinese legend, humans have started drinking tea as far back as 2737 BCE. It has been the preferred drink for emperors, dignitaries, queens, and of course, commoners, too. They say a lot can happen over "coffee"; if that is true, much more can happen over "tea". From British Earl Grey to the spiced Indian Masala tea, this beverage has acquired a special status in the world.
Tea lovers take their brew very seriously. If you are looking for presents for tea lovers, you need to be prepared with the best list to sift from to satisfy your tea devotee. Here are some unique tea gift ideas that will impress the tea lovers you know.
Best Gift Ideas for Tea Lovers That Are Perfect for Teatime
Are you scouting for a gift for your loved one who is a tea fan? Well, search through this list of best gifts for tea drinkers. From kettles, mugs, infusers to fun gifts that go with their tea craze, you can find something that will match your budget.
1. Crescent Moon Crystal Infuser – Tea Strainer
This tea infuser is a delicate and aesthetically designed one with little cosmic crystals hanging on the end. It will add some panache to your tea lover's brew.
2. Mason Tea for Two Set
As they say, "tea is better when it is for two", his pretty patterned pot comes with two complimentary tea mugs. So perfect for two, they can even be stacked together.
3. Bag Ladies Tea
Floor your bestie who loves books with this bag of tea that is inscribed with literary quotes. It could be an ideal gift for someone who loves to curl up with a book in hand and a cup of tea in the other.
4. Porcelain Tea Set
Nothing is more elegant and dainty than tea made and served in English style. A porcelain tea set with a teapot, creamer, sugar pot and cups made in bone china is a top-notch gift.
5. Tea Storage Jars
Elegant and functional tea containers in different shapes and sizes could help your tea lover to store their tea and keep it fresh for longer.
6. Stovetop Tea Kettle
Stainless steel stovetop kettles coated in porcelain enamel will be a wonderful idea for your loved one who loves to brew their tea on the gas.
7. Kombucha Brewing Kit
An ancient fermented tea beverage is a low-sugar alternative to fizzy drinks and digestive aid. This starter kit could be great for an adventurous tea lover.
8. Tea Warming Coaster
Tea lovers love their tea to stay warm until the last sip. These coasters need to be tossed in the microwave for a few seconds, and it keeps the drink warm for longer.
9. English Afternoon Tea Chocolate Truffles
These truffles are infused with bergamot, the fruit that lends Earl Grey its unique botanical quip. As a result, they evoke the same flavour as the cup of Earl Grey tea.
10. Kikkerland Tea Stick
This unique tea stick helps to brew loose tea anywhere if one has some hot water and milk.
11. Tea Bath Brew Pockets
This a great gifting option that your tea lovers can use to pamper themselves. These pouches could give a relaxing spa kind of treatment with their infused scents.
12. United Unimug
A transparent wide arched mug, it is made with heat-resistant glass and comes with a steeper to get perfectly infused and brewed tea.
13. Tea Brewing Basket
A brewing basket is one of the best tea infusers to help brew loose tea. It has enough space to let the tea leaves release their flavour and bring the brew to the perfect consistency. It is also easy to clean and keeps most of the tea leaf particles out of the brew.
14. Sips By Subscription Box
A tea lovers gift basket, this monthly subscription box is filled with samples of different teas for your giftee to relish and decide on their favourite one.
15. Nonslip Tea Tray
To serve the perfect tea to multiple people, you need a tray that prevents spillage and spilling. There are several trays available in different shapes and sizes to make tea time an exciting ritual.
16. Ceramic Kungfu Tea Set Chinese Style
A real tea aficionado will love this tiny gift which will help make and serve their tea in the traditional Chinese method.
17. All Round Teapots
Teapots are made from porcelain and lead-free material. You can get these in several colours, and they come with stainless steel infusers that will help brew the right tea.
18. Porcelain Sugar Bowl Set
A stylish yet functional sugar bowl set could sweeten up your tea lover's day! Get one made of ceramic with bamboo lids; they look good and are best to store both cane and white sugar as per the person's choice.
19. Green Tea Spa Facial
With anti-inflammatory properties, green tea facial boxes could be a wonderful gift idea to give a friend.
20. Boxed Set of Loose Tea from Around the World
Your giftee will love tasting these tea samples from The Grand Yunnan Imperial to the hills of Assam in India.
21. Tea Mugs
Which tea lover will not love a tea mug that too with a favourite quote from their literary icon or a gold embossed mug with their initials on it? There are several available in different colours that will look great while sipping a cup of tea.
Tea lovers really enjoy their cup of tea as a ritual; some love to enjoy a brew reading their favourite book, while some light a candle and stare outside their window to enjoy nature while sipping a mug of Oolong or chamomile. Shopping for a tea connoisseur could be a breeze with gifts mentioned in this article. However, all of them could make a tea lover go weak on their knees.
Also Read:
Gifts For Everyone in Your Family
Best Gift Ideas for First Time Father
Awesome Gifts For Your Best Friend