20 Super Impressive Round Face Haircuts To Upgrade Your Style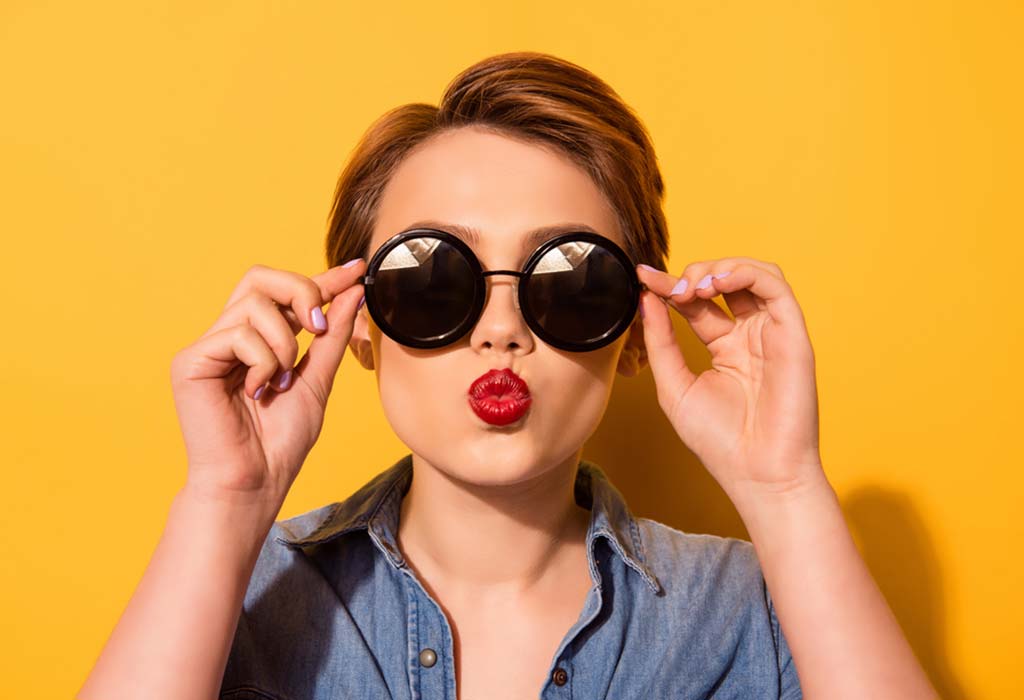 A haircut can make a dramatic difference to your face if it is matched to the shape. The right style balances the proportions, enhances the facial features, and also makes you photogenic. To know your face type, take a good look at your facial features. If the cheekbones, forehead, and jaws are all the same width apart, you have a round face. This applies to both men and women. While most people would think the best haircut for a round face is an edgy one with layers of strong angles, there are various styles to experiment with.
Whether you want short haircuts for women with round faces or long flowy tresses, the most flattering style elongates the face and draws the eyes to the features. But, even for men with round faces, the styling of the cut is what will make the difference. Take a look at some of the best cuts for inspiration to sport a fashionable style, no matter the length, texture, or color of hair you have.
How To Identify If You Have A Round Face
To identify if you have a round face is fairly simple. Just pull all your hair back and look at your face in the mirror. If you think it resembles a circle, then you have a round face. If you are one with a broad forehead, chubby cheeks, not such a prominent jawline, rounded edges on either side of the chin, then you have a round face.
Awesome Haircuts For Women With Round Face
Women often worry about their faces being too round; however, contouring will serve them well. A bit of makeup will go a long way in changing the shape of your face, along with taking advantage of hairstyles and haircuts to sport a different look. The right hairstyle can accentuate your face and probably do the trick that even makeup cannot. In addition, a good haircut can add oodles of sophistication to the face. Have a look at these styles below to see which one will suit you before your next hairdresser appointment. These styles will suit those who want to sport long, short, or medium-length hair.
1. Sleek Pixie Cut
A pixie cut for a round face is a short, chic style that elevates the look from casual to classy. Edgy pixie cuts for round faces with side-swept bangs and additional height to the crown give the face a professional look. A side parting will work better than a center parting as it will add length to the face. It is an ideal hairstyle for busy, working women who love to wear their hair short and yet have a style to them.
2. Side Swept Beach Waves
Ideal for those who wish to retain their long tresses, side-swept beach waves lends a sexy and glamorous appeal. It combines the flattering length of the hair to balance the round face, and sweeping the hair to one side makes a face seem narrow. The loose waves also help to draw the eye down and make a face appear longer.
3. Short Afro Hairdo
Short Afro haircuts are a perfect cut for a round face, short natural haircuts for black females that a stylist can make subtle changes to make it look sassy. Stylists tend to leave more length at the temple and couple it with shorter sides to balance the proportions. As a result, the face will look longer but not wide. The Short Afro is also easy to maintain and would not need any braiding or other maintenance in the salon.
4. Mid-length layers
Mid-length layers angle the face the right way without boxing it in. It makes the round face look longer. Get your stylist to ace the look by opting for loose, face-framing layers, with the first ones beginning slightly past the chin. Now add waves by curling around one and quarter-inch strands of hair and feather it away from the face. Brush through the curls, and you are all set!
5. Hair Twists
Twists are gorgeous short natural haircuts for black females with round faces and have protective benefits for Afro-texture hair. Twists look beautiful, are versatile, and flatter a round face as they add volume to the crown of your head. Twists of any length look great, but the long Senegalese twists are ideal for a round face. They lengthen it whilst lending a pretty and feminine appeal.
6. A-line Bob haircut
This one is an upgrade on the classic bob haircut. In addition, it has been upgraded to suit round faces. Long at the front and short at the back, the angled style has a long, chin-sweeping layer at the front and a short, symmetrical structured cut at the back. The sleek A-line look balances the soft features of the round face and makes it look slimmer.
7. Uneven Bangs
Bangs, contrary to popular belief, can do wonders to people with round faces. Choppy, uneven bangs add a lot of texture to a round face. The bangs must not be too long and must stop about an inch from the eyes. Stick to uneven bangs and avoid straight bangs as they tend to make a round face look chubbier and broader.
8. Voluminous Lob
The short, voluminous lob can be very flattering to round faces and will suit those who have a thick mop of hair. A textured lob cut is also a great style with the layers and waves falling below the chin as it will make a face look longer and narrower. In addition, adding some volume to the crown of the head creates an illusion of a longer face.
9. Medium Wavy Haircut
If you wish to wear your hair neither short nor long, then taper the ends for a medium length. This is perfect for a round and chubby face. A little volume on the top enhances the crown, and thinner ends lend a slimmer appearance. It is an ideal style for both casual and formal occasions.
10. Undercut Haircut
Suitable for tomboyish girls, the undercut is an edgy style that adds structure to the round face. It is done by buzz cutting the hair at the back and the sides of the head whilst keeping it long at the top. The haircut also looks like a fun haircut and is simple to style too.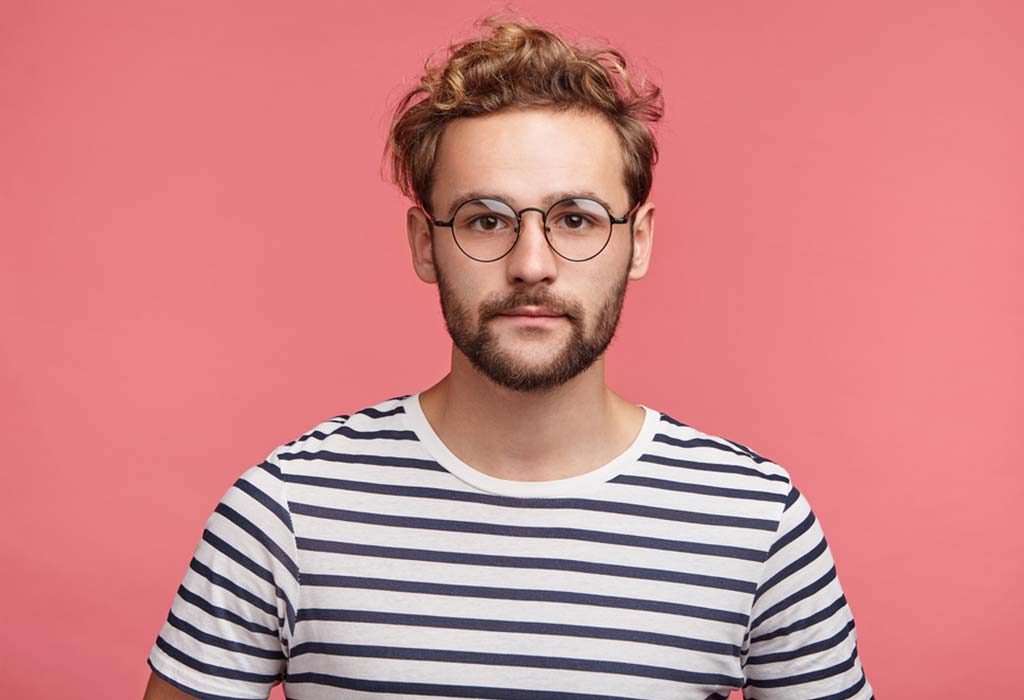 Best Haircuts For Men With Round Face
Plenty of men have round faces, and there is no dearth of styles that will suit them. Men with round faces can sport a beard and also short stubble to look classy. Short side, side parting with a height, and angles fringe are the key features for men with round faces. Determining the best hairstyles for men with round faces could be a difficult task. It is mostly because men with round faces have fewer hairstyles to choose from. The most important thing is to pick the right hairstyle that will suit the shape of the face. To make your task easy, below are some cool hairstyles high in popularity for men with round faces that also increase facial appeal.
1. Spiky Hair
A great men's hairstyle; spiky hair looks good on everyone. Textured spikes are in trend now and can also be worn short, messy, or like a faux hawk. With trimmed sides, the style can give a younger look and feel. The height created by the spikes balances the width of the face and lends an edgy and hot look. Adding a fade maximizes the cut and style.
2. Pompadour
One of the coolest hairstyles, the pompadour, is an iconic look that adds volume to the hair and also restricts adding width to the face. A good pomade is needed to style the pompadour to create the right height and control.
3. Side Part
Another perfect hairstyle for a round face, the side parting takes away the attention from the middle of the face and pushes it to the side. The side part and comb-over hairdos are versatile and easy to maintain. They do not need much effort to style and are an ideal choice for professionals and those looking for a gentlemen's look.
4. Quiff
The quiff is equal in popularity to the pompadour and is hot in trend for men with round faces. The quiff lends enough volume to create a tall and flattering style and look. A hair styling product helps to create a sexy quiff, and men can never go wrong with this style.
5. Wispy Fringe
If you do not like to add volume on the top and like to keep it light, this style works well for round faces. Try the wispy fringe, not straight across bangs, as they tend to make it look too funny. Fringe hairstyles for men are in massive trend currently. Wispy fringes can be worn to the side, and the tousled and textured fringe can be styled at an angle that will contrast the wide cheeks. With short sides, you can complement the long profile and leave some spikes at the back to create some height.
6. Faux Hawk
Another popular haircut, the faux hawk, includes a taper fade on the side, with the hair getting longer towards the center of the head. The Faux Hawk is a great way to add some depth, height, and dimension to the hair. The pointed, mohawk kind of style is edgy and contemporary. It is ideal for men with round faces and for those who like to experiment. A strong quality product will be needed to maintain the style.
7. Crop Haircut
The crop haircut is so much in style right now, and it has also repurchased the fringe into a trend. This tends to cut hair straight across the forehead and in style with some texture. In addition, it separates the hair to keep the look from making a face look square. Short, chic yet classy, this one is preferred by most middle-aged men.
8. Combover fade
An all-time popular haircut, the comb-over fade seems to evolve and never go out of style. The cut features an undercut right up to the hard part. The hair on top is left to sport the natural wave and styled to the diagonal.
9. Ultra-short Haircut
Complex yet ideal for those who want to wear it really short yet look cool. It combines the buzz cut, low fade, and a lineup to lend a shaved look. With a beard, this hairstyle could lend a flattering look to men with round faces.
10. Low fade with curls
If you have curly hair, you do not have to remove a lot of hair to keep the sides short. This style focuses on the temples and leaves more hair on the top and the back. The curly texture adds volume and height on the top and the men sporting it looks cool.
Round faces in both men and women can sport incredibly flattering haircuts. Options are not limited, and all that is needed is to match the style to the shape of the face. Round faces have a cute appeal, and the right hairstyle could do wonders to add to the glamour and sophistication of the face. The above list could get you started on your homework for a perfect haircut.
Also Read:
Haircare Mistakes You Might be Making
Short Hairstyles for Working Moms
Best and Effective Home Remedies for Frizzy Hair