20 Quick And Elegant Hairstyles For Fine and Thin Hair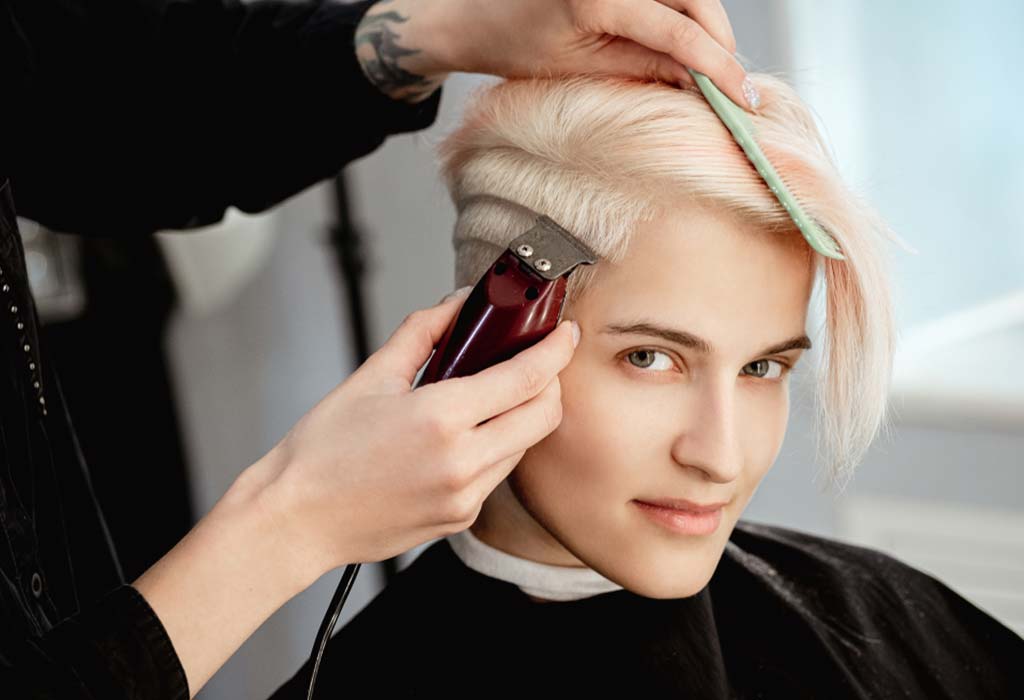 In this Article
Hair is an essential part of a person's personality. From thick to thin, curly to straight, and from black to blonde, hair comes in all types of textures and shades. Having thick, flowing hair is always considered a boon as it affords a lot of styling options. A thick mane is regarded as a beauty-enhancing feature, and thin hair a negative aspect. Having thin hair makes a person self-conscious and dents their self-esteem. But that doesn't mean people with thin, fine hair are doomed. You can do little to make thin hair look thick naturally. With good quality hair products and a healthy diet, one can improve their hair's texture and quality, but making them super-thick is impossible. However, there are many ways to add volume to thin hair to make them look gorgeous. The right volume-boosting hairstyle can make fine hair look voluminous and boost the person's confidence.
Most people with thin hair think there are not many hairstyles that will suit them or easy to create. They are tired of their hair falling flat and looking limp. However, it is highly probable to the wrong hairstyle or cut which doesn't suit their hair type. The right cut and hairstyle can bring an incredible difference to their hair and enhance their looks. To make the delicate locks appear fuller, they need to go for a hairstyle that suits their hair strands. We have rounded up plenty of hairstyles suitable for fine and thin hair. Just choose the one you like, and it is convenient for you to maintain to flaunt your mane to the world.
Beautiful and Stylish Hairstyles For Women With Thin Hair
Most women with thin hair feel hairstyles for thin hair are limited and challenging to create. So naturally, they would want their hair to be a lot thicker. But instead of thicker hair, all they need is the perfect hairstyle suited to their hair type. The right hairstyle will make women with thin hair look stylish and beautiful. We have jotted plenty of trendy hairstyles suitable for thin hair that will make thin hair look fuller and thicker. Here are the most versatile and easy to achieve hairstyles for women with thin hair:
1. Blunt Bob Cut
Blunt Bob is one of the most popular short hairstyles for thin hair. This versatile hairstyle is suited for both wavy and straight hair. This chin-length haircut has no layers but has enough texture. Easy to maintain, the woman can either tuck it behind her ear on one side or just let he hair flip around, loose. It is a stylish and cute hairstyle that draws attention away from the thickness of hair and focuses on hair flow. Make the hair super-sleek using a flat iron, or get the casual waves by spraying a bit of sea salt spray.
2. Short Pixie Cut
A short pixie cut is an excellent option for women who want a minimal maintenance hairstyle. Short hair gives the illusion of thickness, so women with very fine hair also benefit from a pixie cut. To add more volume, get few choppy layers or just a bit of blow-dry. This short hairstyle is easy to maintain and frees women from keeping their hair in shape every day.
3. Angled Bob Cut
Why not use straight, thin hair to your advantage? The Angled Bob cut is one of the most stylish hairstyles for thin straight hair. A sloped incline characterizes this elegant cut with a gradual shortening length from front to back. One can make the incline severe or minimal per choice as there is no ideal or wrong length for this cut. This hairstyle looks good on any length, whether chin-length or shoulder-length. This hairstyle can't be pulled off with thick or frizzy hair but looks great with straight, fine hair.
4. Asymmetrical Lob Cut
Women with thin hair also avoid long bobs or Lob because it makes their hair look scraggly and thinner. However, asymmetrical Lob or Bob with bangs adds depth and texture to the thin hair. This hairstyle with the side part makes the hair look voluminous, enhancing its effectiveness. In addition, the asymmetrical cut takes the scragginess away and nicely frames the face. Bob hairstyles are one of the best hairstyles for women over 50, as they make the thin hair look thick and are easy to maintain.
5. Deep Side Part Hairstyle
Switching your part can make a massive difference to your look. For example, the middle part often draws attention to the density of hair roots. So for women with thin hair, the central region shows their density glaringly and makes their hair appear flat. On the other hand, a deep side part forces the hair to go against its natural growth pattern creating an illusion of volume.
6. Pixie with side-swept Bangs
Pixie is one of the popular hairstyles for women with thin hair. Adding side-swept bangs with few layers to classic pixie results in fabulous looking hairstyle for thin-haired women. The more adventurous women can go for choppy hair around the nape to give the illusion of a long neck.
7. Shoulder-length Blunt Cut
Long hair tends to weigh down the hair making it look flat. For this reason, many women with thin hair avoid long hairstyles and opt for shortcuts. Even with layers, long locks lack volume. The shoulder-length blunt cut is one of the best shoulder-length hairstyles for thin hair for women who want a long hairstyle. Blunt ends make the hair look thicker and proportionate layers add volume to the mane.
8. Crop Cut
The crop cut looks fabulous on women of all ages. The cut, shorter on the sides and back and longer on the top, focuses on the longer strands to appear thick and add volume to the hair. The crop cut can be done in many variations as per the face. This hairstyle is easy to maintain and wear every day.
9. Lob with light layers
A long bob with layers works excellent for thin hair. It frames the face without weighing the hair down. Added movement due to layers gives the appearance of fullness. Blunt ends with layers instead of feathered hair works well for thin hair.
10. Crown Braid
Women with thick hair often have to pin their hairs with bobby pins and use heaps of hairspray to make them stay in place. However, for women with thin hair, there is no such requirement. Crown braid works well for mid-length hair and is one of the most stylish hairstyles for thin hair. The loose waves in the braid have enough texture and fullness to make thin hair look thicker.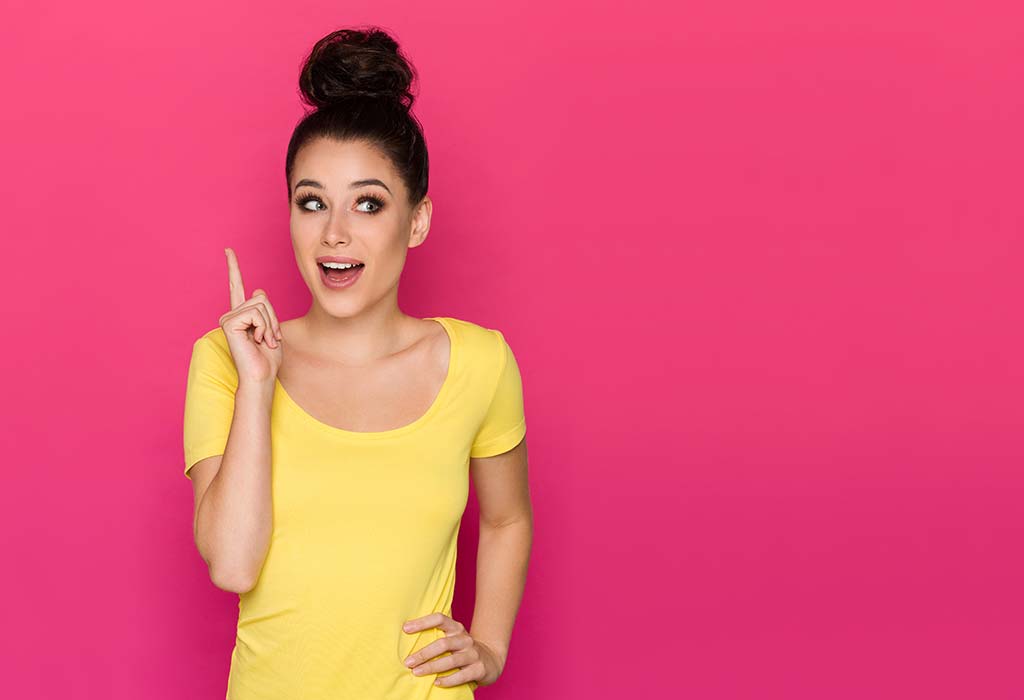 11. Messy Top Knot
This low-key hairstyle is one of the ideal hairstyles for long thin hair. Women with long and thick hair have difficulty maintaining this style, as securing hair at the crown of their head is tricky. However, women with finer hair have no issue sporting this quick hairstyle. Messy top-knot with its disheveled look gives a voluminous appearance and makes the thin hair look thick. Instead of sleek top-knot, messy top-knot makes the hair look thicker.
12. Frame Bangs
Women avoid bangs when they have thin hair, as it takes hair strands from other head areas to create fringe, making the already thin hair look thinner. However, the right type of bangs can make thin hair look thick and make them look voluminous. Straight bangs are not suitable for thin hair, but frame bangs give a shaggy, textured look adding dimension to the face. Frame bangs without highlighting the hair thinness offset the high forehead. As they are meant to look uneven and wild, they are easy to maintain too.
13. Choppy Bob
This classic hairstyle is perfect for thin hair. The choppy sides add enough volume to thin hair, and side-swept bangs provide structure to the cut.
14. Long Layered wavy Hair
Layers can work wonders for thin hair. First, add in a bit of wave to get the thick appearance. Waves help make thin hair look denser, and the layered cut creates more waves in the hair strands. Next, add a touch of highlights to make the layered waves combo more dynamic and dimensional.
15. Blow Cut
Many decades back, the all-over fringe bowl cut looked ridiculous. Not anymore. The bowl cut has women go crazy these days. The gorgeous cut perfectly blended with bobs or pixie cut spice up a regular hairstyle with a bit of framing touch. This hairstyle is easy to maintain with lots of layers as it just needs air drying with a touch of texturizing spray.
16. Asymmetrical Straight Pixie Cut
Generally, people think straight; thin hair can never look thick and full. However, one can achieve a voluminous look in straight, thin hair with an asymmetrical pixie cut. Asymmetry in pixie cut helps to shape the hair in detail, tailored to suit the face shape. One can go for a long pixie cut with asymmetrical sides where the short strands graduate seamlessly into longer tresses framing the faces.
17. Stacked textured Layers Cut
Stacked bob can be made more impressive with the addition of stacked layers. Stacked layers follow the haircut pattern, with each layer getting longer in the front and cascading down. This gives a lot of dynamic movement to the thin hair, while the super-sharp layering makes every layer edgy. In addition, the excess hair weight cut-off from the hair ends and layers make the hair texture more voluminous and defined.
18. Blunt Middle-Parted Lob Cut
When a person has thin hair, it's important to spread it out uniformly so that the volumetric styling reaches every inch of the tresses. Since a lob is evenly leveled, it will appear gorgeous once the texture is uniformly distributed. In addition, the hair strands are evenly distributed with the middle parting, giving a fuller look to the thin hair.
19. Textured Inverted Bob Cut
An inverted cut adds more bounce and texture to thin hair. This fantastic hairstyle breathes character into flat hair as it amps up the fine hair. However, only inverted haircuts are not enough to do away with a dull hair look. Adding textured styling gives it the perfect life and fullness. Soft layering on the top of the head makes the hair texture more manageable and makes the hair defined.
20. Half-up, Half-Down Bun
This casual hairstyle is perfect for thin hair. Though laid-back, it gives off a stylish vibe. This style is ideal for shoulder-length hair with half hair secure in a bun at the top of the head and the remaining free. For an extra fuller look, tease the ponytail before making a bun out of it. Few hair strands loosened from the bun add to the thickness.
All these stylish hairstyles prove there are numerous options to make thin hair look fuller naturally. No need for expensive products or styling to make thin hair look voluminous. Just the right hairstyle can make a world of difference!
Also Read:
Best Summer Hairstyles for Medium to Long Hair
Easy Hairstyles for Growing Out Hair Bangs
Short Hairstyles for Working Moms