20 Patriotic 4th of July Decorations – Amazing Ideas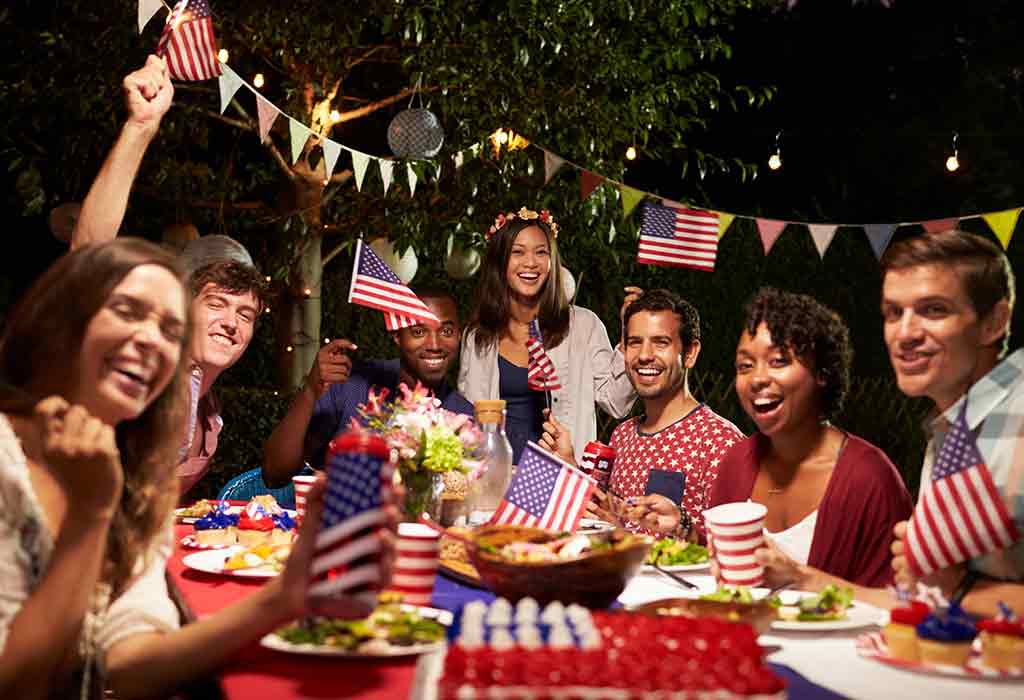 Fourth of July is one of the most important federal holidays in the United States. It's the day to celebrate freedom and spend some wonderful time with loved ones, i.e., party time! And, when it's a party, party decorations are a must! Here are some fabulous Fourth of July decoration ideas we have put together for you to ensure your venue is decked up in the colours of freedom to welcome one and all!
Best 4th of July Decoration Ideas for Celebrating US Independence Day
These patriotic decorations will enliven your party venue. Choose what goes well with your setting, and you are ready to have a fantastic Fourth of July get-together!
1. Banner
A vibrant banner in the colours of the flag is welcoming and can set the tone for the party! Put it up on a wall, and stick some balloons and stars around it to perk the space up before you get on with the rest of the decoration.
2. Helium Balloons
Make bunches of helium balloons in red, navy, and white, such that you have one of each colour in each bunch. Tie them together with a silver or gold-coloured ribbon. If you have an indoor party, let them float; if it's an outdoor event, tie the ends of the strings to weight to hold the balloons down. These can then be placed around the banner, near the centrepiece, the snacks tables, or any vacant corner of the party venue.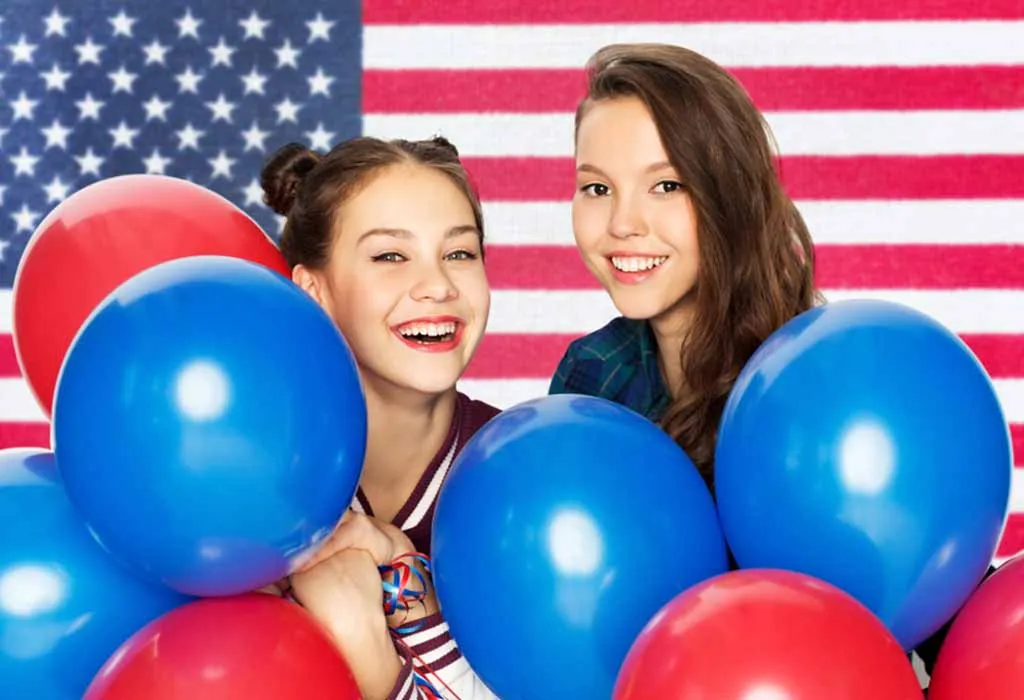 3. Paper Honeycomb Lanterns
Honeycomb lanterns can brighten up any party. Get them in red, white, and navy, and go for different sizes to make them interesting. Hang them up to add that much-needed pop of colour.
4. American Flag Bunting
Bunting in the colours of the flag is a good option for any patriotic decoration. They cannot be missed if you want to set the right mood. You can use it as a backdrop, suspend a couple from the ceiling, or hang them skilfully to demarcate your outdoor party space.
5. Tassel Garland
If you don't get bunting, use tassel garlands in different materials, colours, and sizes. Get enough of these in different lengths, and hang them wherever you need some festive cheer.
6. Paper Fans
Paper fans are great to fill up empty walls or spaces. Put them up using double-sided tape, or suspend them using strings of different lengths to create different patterns. Go for navy, red, and white to keep the colour scheme consistent.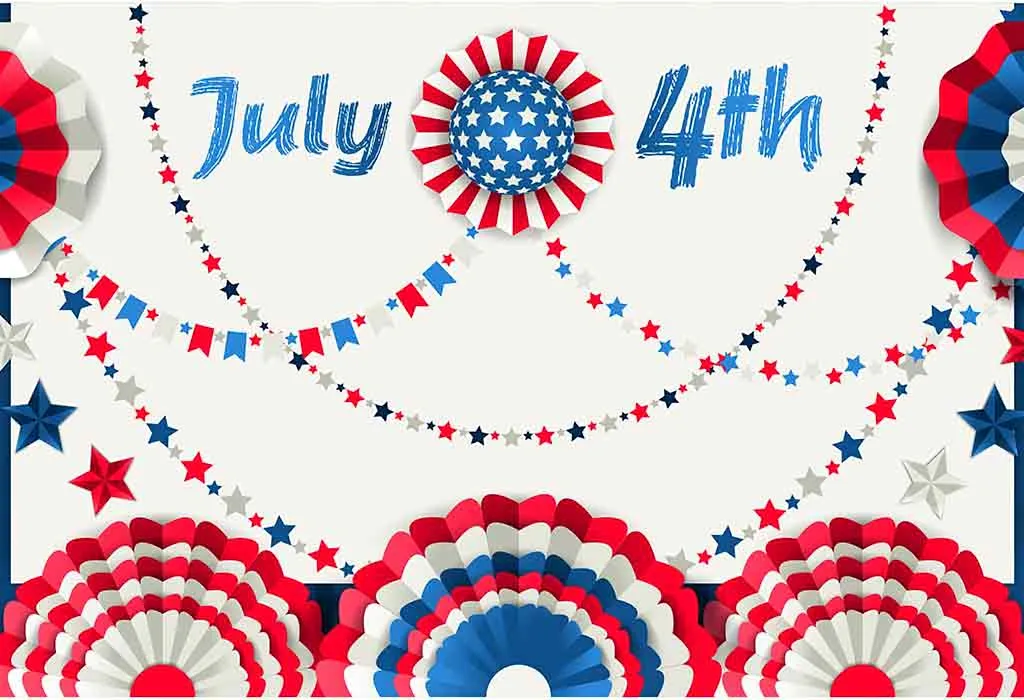 7. Metallic Streamers
Metallic streamers are best for adding some shimmer to the party décor. They go very well with Fourth of July decorations and can be used as a background for a photo booth or the centre table. Using metallic streamers is a great way to glamourise a party!
8. Stars
How can we miss the stars when it's the Fourth of July? We recommend using 50 stars to represent the 50 states and placing them strategically, but you can let your heart decide how many to use and where to put them. Get the glittery ones to add some sparkle to the event!
9. Windsock Decoration
Windsocks for your Fourth of July outdoor decoration can attract attention and brighten the venue. Get some colourful ones, including those in the colours of the US flag, and install them wherever they can sway with the wind.
10. American Flag Cutouts
No patriotic decoration is complete without the flag. Download and print out several copies of the American Flag and put them up on the walls. You can choose between the image of the current American flag or print a copy of the very first flag to match the decor.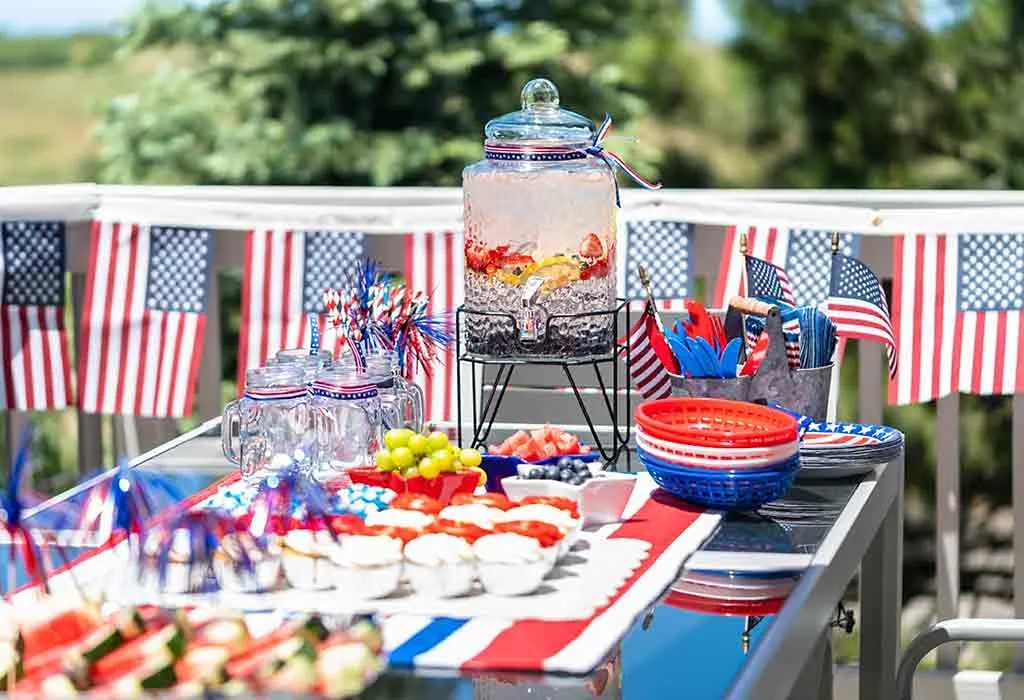 11. Gel Decals
Gel decals in the colours of the flag can also be used to decorate the party venue. They cling to smooth surfaces like glass and are easily removable. It's the best way to use decals without damaging the surfaces.
12. Foil Balloons
Foil letter and number balloons can come in handy for the centrepiece. With these, you can make captions, such as 'Red, White, Blue', '4th of July', 'America knows how to party!' or 'USA', using the letters and the numbers. Foil Balloons also add a touch of shimmer that every party needs!
13. Pinwheels
Pinwheels are best when used outdoors. Use those that can spin, and you'll have them whirling at the slightest breeze! If you're expecting kids at the party, handing them pinwheels can be a great way to keep them engaged while their parents socialise and relax. These pinwheels can also be handed out as party favours.
14. LED Lights
LED lights can brighten up dull and dark corners of indoor as well as outdoor spaces and help set the ambience. Go for lights that suit the theme, such as strings of star LEDs, flag net lights, or firework lights.
15. Photo Booth
Decorate a corner of the party venue with bunting, stars, LED décor lights, pinwheels, flowers, lights, and diffusers to put a fabulous photo booth together. Keep props such as eye masks, glasses, moustaches, hats, etc., that the guests can use to capture some fun moments. An instant camera to click these pictures can also come in handy to take instant prints and hand them out as party favours. Don't forget to keep sanitiser wipes for the guests to sanitise the props before and after using them.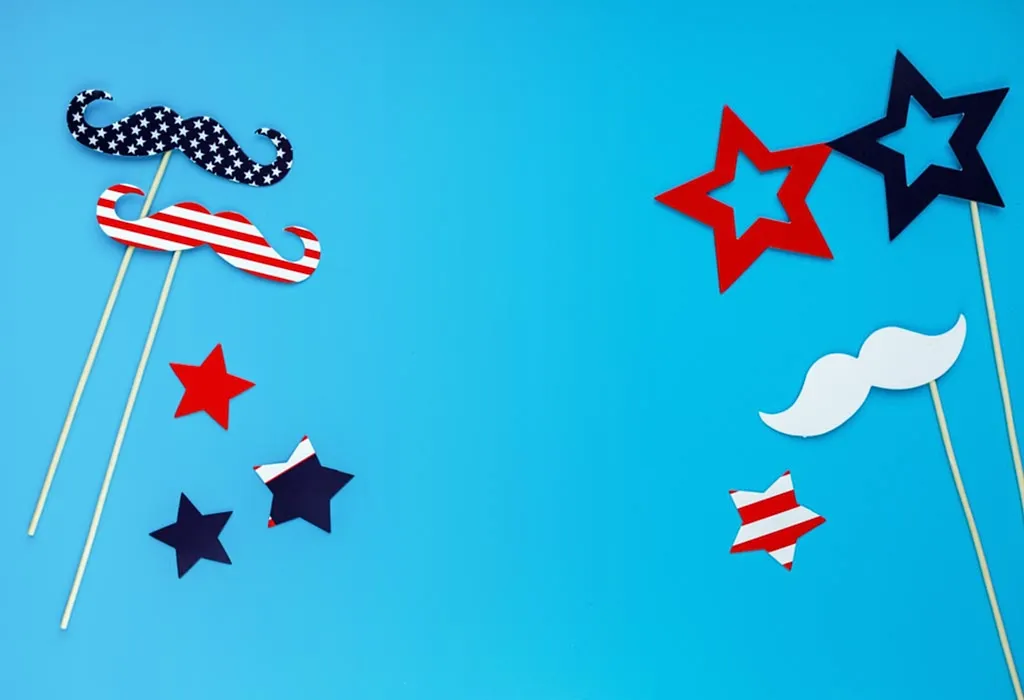 16. Quilts Decor
Using colourful quilts is another efficient idea to brighten up the party venue. Use them as background for the food and snacks tables or the bar, or skilfully place them on the couches to add some colour to the seating area.
17. Tablecloth
A nice tablecloth will make your dining area appealing. It cannot be missed, because this is where you and your guests will gather for pies, fries, and everything nice! You can play it safe by choosing a solid blue or red tablecloth, or experiment with metallic colours to create something impressive!
18. Flowers
Some flowers placed in cute little vases around the room will bring spring cheer to the event. Use different combinations of fragrant blue, red, and white flowers to add to your patriotic decorations.
19. Wreath
A stunning wreath made of paper or real blue, white, and red flowers and ferns can be a good addition to your Fourth of July decorations. Secure one to the main door to welcome your guests to celebrate the spirit of freedom!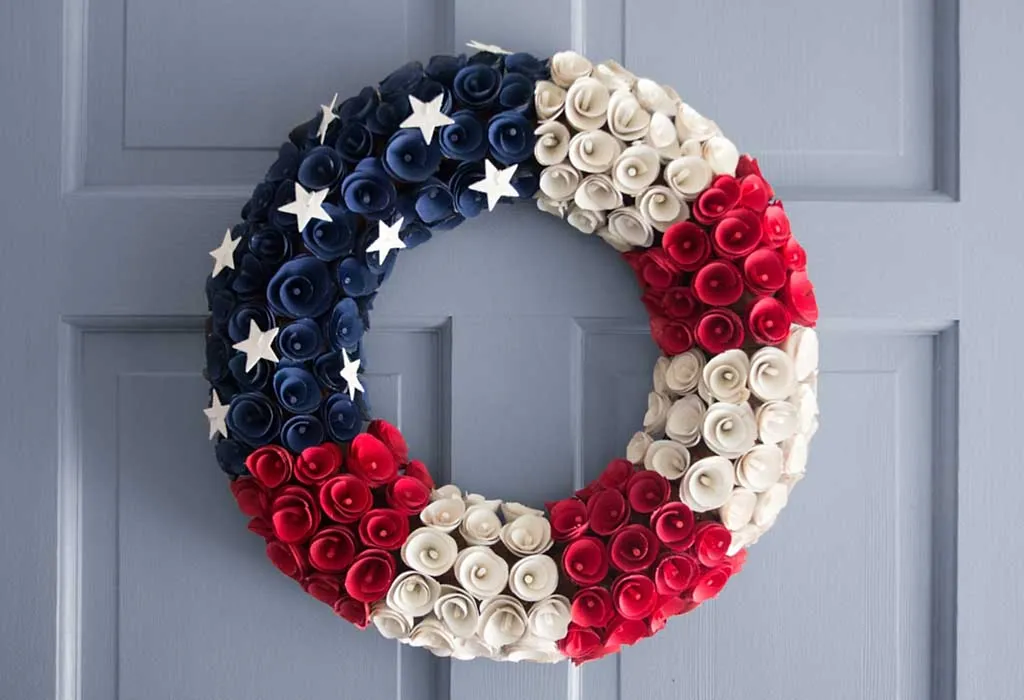 20. Decorative Accents
If you're planning to have only some dear ones around to enjoy homemade food and cosy up and watch a movie, you can add a little bit of freedom cheer to the house by using decorative accents in the colours of the American flag. Some cushions in red, blue, white, and metallic shades, a red throw, some fragrant coloured candles, artificial flowers, plants in red or blue planters, etc., can subtly set the theme for the party.
Most of these ideas can be implemented easily. Some decorative items can be bought, while some, such as tassel garlands, paper fans, quilt décor, and decorative accents, could be made beforehand. If you have a large family with children, DIY Fourth of July decorations can be a great way to keep them engaged and bond with them, too, before the celebrations begin!
Also Read:
4th July US Independence Day Instagram Captions
4th July Quotes, Wishes and Messages for Celebrating US Independence Day
4th July US Independence Day Facts for Kids