25 Love Poems for Husband From The Heart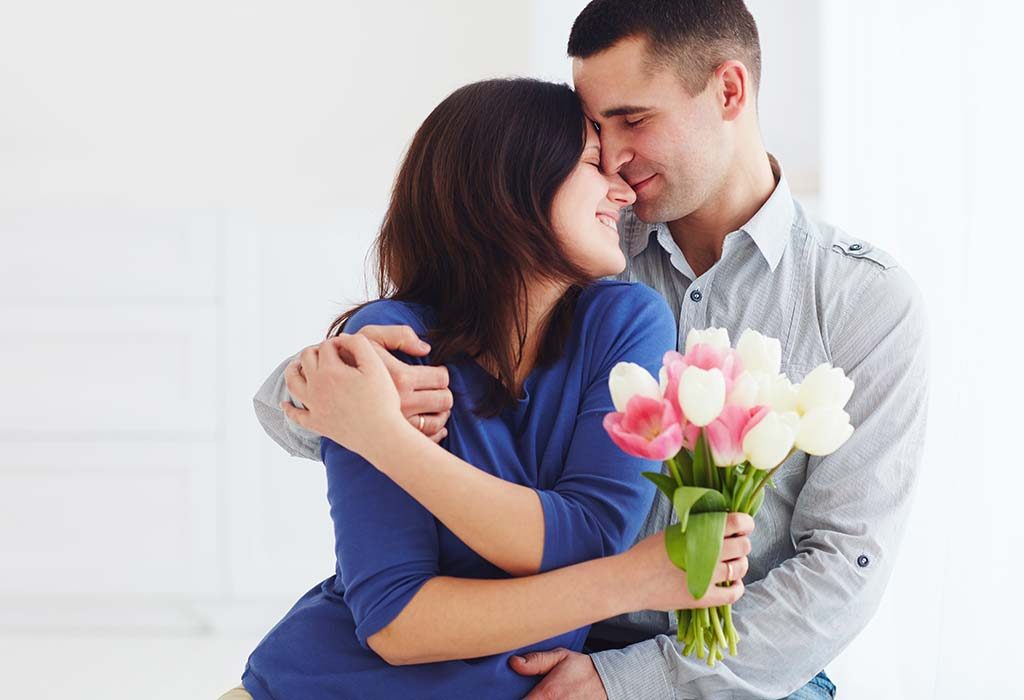 In this Article
So, when was the last time you said 'I love you' to your husband? A week back or is it a month? Oh, wait a minute. Maybe you can't even recall! We often tend to take the other person for granted while we get busy in our day to day lives! Expressing your love for him either through words or actions is equally important to keep the spark alive in any relationship! Saying those three words is quite simple but often not enough, it doesn't express or celebrate all that you have in your heart! So, in order to give it a love punch, we have suggested a collection of 25 deep love poems which you can sing for him! These marriage love poems will help strengthen your bond and give a boost to your romantic life.
Best Love Poems You Can Dedicate to Your Hubby
Be it short love poems, funny love poems or a way to say 'I love you husband' poem, we have it all sorted for you! Scroll down to read some of the most romantic love poems that will surely bring a smile to your hubby's face!
1. You are my everything
"When you were my friend
You were amazing
When you were my boyfriend
You were outstanding
When you were my fiancé
You were commendable
As my husband now
You are incredible
You have been the perfect lover
At every juncture of life
Of such a loving husband
I am a proud wife
I love you."
– Jetem Westbrook
2. For my husband
"Loving you has no end and no beginning
Loving you is everything
It is infinite in time
And limitless in magnitude
Beyond even my own comprehension
Your love brings me home
Enfolds me and warms me
In its eternal embrace
Endless and palpable
Beyond all life's storms
A connection like no other
Twenty years long
But timeless in our hearts
Deep and true
Till' death us do part."
– Susan Louglin
3. The new beginning
"Like the warmth of the morning sun,
So do thoughts of you embrace me,
Revealing how alive I am
A glorious light of the new day,
so is your presence in my life,
relieving it of its shadows,
and marking the start of a new beginning."
– Kolapo Olufunk
4. If only you knew
"In the darkness of the night, there is only me and you,
We are woven together in our very own cocoon.
I feel your heartbeat against my chest,
I hold you tight as we both rest.
I start to drift off to sleep,
And think of how I turned complete.
I am only complete when you are near,
To lose you someday is my biggest fear.
It takes two halves to make a whole,
My heart and yours, we make one soul."
– Rahik Thamir
5. Close your eyes
"Close your eyes and think of me
Close your eyes and try to see
Our hearts together and what could be
Our love forever as destiny."
– Elizabeth Smith
6. I will wait for you forever
"The days are cold, the nights are long,
but my love for you stays strong.
I hold you in my heart
and have you on my mind.
I'll wait for you; however long,
my love for you is blind.
You are my lover and my friend,
you are my everything.
I shall remain here waiting,
even if for eternity."
– Diana J. Briones
7. My blessing in life
"Every morning I wake up and see
The most handsome man lying next to me.
He's the one I cherish and love,
A blessing sent from Heaven above.
I will love him as a faithful wife should
And do everything for him, I could.
I would let him know every day
That I love him more than words can say.
For the two children, we have together
And the love for God in each other.
It will keep our love for each other strong,
And the Lord will guide us away from all wrong."
– Jessica L. Newsome
8. An ol' cowboy
His boots may be dusty
From sitting by the door,
And his saddle a little weathered;
It doesn't get oiled anymore.
His hat has become misshapen
From hanging on the wall,
And his lariat is a little stiff;
It isn't used much at all.
His hair has started graying
From "experience" he has said,
And his body a little sorer;
It's the COWBOY life he's led.
His words may seem harsh
From the truth that he speaks,
And his morals a little different;
It's a promise to himself that he keeps.
His heart a bit more cautious
From the hurt its felt and more.
And his love, if you should earn it. . .
It's a little better than any love
You have known before.
– Lovie M Haskell
9. Her blue heart
There used to be a certain look so very long ago,
when she could look into his eyes and know he loved her so!
Now time has gone, and with it took the young girl he once knew.
She's mothered out and tired; her heart is hazed in blue!
It would be nice if once or twice that glance was thrown her way,
that his glance and smile told her he was pleased to stay!
It's not a wild adventure that she's been searching for;
it's only knowing in his eyes no one could please him more!
There's just one reason in this world a man keeps a beautiful wife.
That's because he shows her she's most precious in his life!
So if you truly love her, then make her wish come true.
Tell her on this Valentine's Day she means the world to you!
– Patricia L Cisco
10. For my husband
You are my first thought in the morning
My last thought at night
For you, I have always been longing
You bring me so much delight
You have changed my life so much
You have a special kiss
And a special touch
Forever we will be like this
We met over 8 years ago
A brilliant 8 years it has been
Oh…where does the time go
There was such a big space in between
But we came through it
Although it always seemed mean
It was well worth it
Being able to get a cuddle from you
Makes me so happy and feel wanted
Everything you do
Some I may take for granted
But nothing can be stronger than my love for you
What we have is bliss
Even though we have ups and downs
Nothing can come between this
We have our smiles and our frowns
But when we kiss and cuddle
All the frowns seem to drown.
– Lisa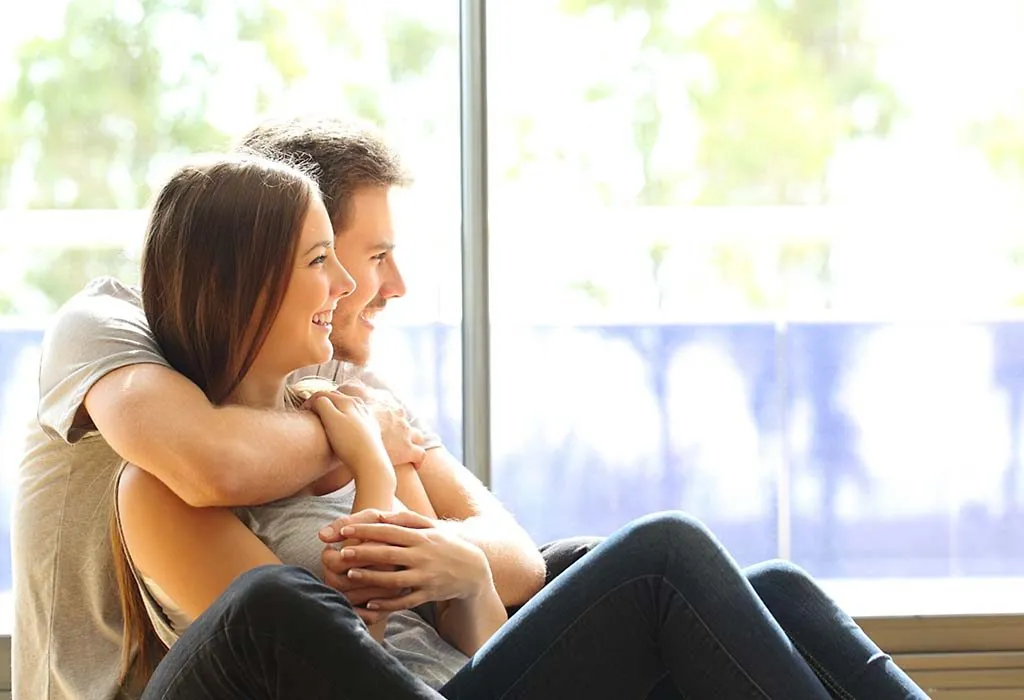 11. The way you love me
I have never had anyone love
Me the way you love me.
I have never loved anyone the
Way I love you. Thank you
God for showing us the way
To each other!
12. Apple of my eye
"The apple of my eye
The gem of my heart
Nothing in the world
Can ever keep us apart
The feather in my cap
The reason for my heartbeat
My dear husband
You make my life complete
I love you."
– Anonymous
13. To my dear and loving husband
If ever two were one, then surely we.
If ever man were lov'd by wife, then thee.
If ever wife was happy in a man,
Compare with me, ye women, if you can.
I prize thy love more than whole Mines of gold
Or all the riches that the East doth hold.
My love is such that Rivers cannot quench,
Nor ought but love from thee give recompetence.
Thy love is such I can no way repay.
The heavens reward thee manifold, I pray.
Then while we live, in love let's so persevere
That when we live no more, we may live ever.
– Anne Bradstreet
14. I will wait for you forever
"The days are cold, the nights are long,
but my love for you stays strong.
I hold you in my heart
and have you on my mind.
I'll wait for you; however long,
my love for you is blind.
You are my lover and my friend,
you are my everything.
I shall remain here waiting,
even if for eternity."
– Diana J. Briones
15. Our love
Our love grows every day we are together
I hope our love last forever
I'm happy to say my dreams came true
Because I'm blessed to be loved by you
I hate when we fuss and fight
Because in the end neither was right
You're the love of my life, you're my best friend
And I never want this love to end
I hope to be always together
I vow to love now and forever
– Stephanie
16. Someday my love
Remember the walks
Remember the talks
The promises we made
The choices we came to make
To have you in my life was no mistake
For every tear that falls
Be it as it may
I know I love you and we will be together forever someday
– Kimberly
17. From my heart
A million stars up in the sky.
One shines brighter – I can't deny.
A love so precious, a love so true,
a love that comes from me to you.
The angels sing when you are near.
Within your arms, I have nothing to fear.
You always know just what to say.
Just talking to you makes my day.
I love you, honey, with all of my heart.
Together forever and never to part.
– Mrs Creeves
18. Guitar poem
Strumming melodies, again and again
Mellow rhythm overcomes confusion
And solidifies my heart on solid ground
Familiar tones of the old guitar
Coming from a nearby armchair
Home is where he is
And he is always with me
Vibrations echo in my chest
Guiding my heartbeat
With every flick of his fingers
– Mary Helen McNally
19. How do I love thee?
How do I love thee? Let me count the ways.
I love thee to the depth and breadth and height
My soul can reach when feeling out of sight.
For the ends of being and ideal grace.
I love thee to the level of every day's
The quietest need, by sun and candle-light.
I love thee freely, as men strive for right.
I love thee purely, as they turn from praise.
I love thee with the passion put to use
In my old griefs, and with my childhood's faith.
I love thee with a love I seem to lose
With my lost saints. I love thee with the breath,
Smile, tears, of all my life; and, if God choose,
I shall but love thee better after death.
– Elizabeth Barrett Browning
20. Love's coming
She had looked for his coming as warriors come,
With the clash of arms and the bugle's call;
But he came instead with a stealthy tread,
Which she did not hear at all.
She had thought how his warrior would blaze in the sun,
As he rode like a prince to claim his bride:
In the sweet dim light of the falling night
She found him at her side.
She had dreamed about how the gaze of his strange, bold eye
Would wake her heart to a sudden glow:
She found in his face the familiar grace
Of a friend, she used to know.
She had dreamed how his coming would stir her soul,
As the ocean is stirred by the wild storm's strife:
He brought her the balm of a heavenly calm,
And a peace which crowned her life.
– Ella Wheeler Cox
21. My perfect husband
Thanks for being my best friend
When I needed just an ear
Thanks for supporting me
When I just needed someone near
Thanks for being my advocate
When I needed someone's belief
Thanks for being my healing balm
When I needed some relief
Thanks for being my everything
When I need just a little more
As a husband you deserve
A perfect ten on ten score.
– Anonymous
22. Wish
I wish I could remember that first day,
First hour, first moment of your meeting me,
If bright or dim the season, it might be
Summer or Winter for aught I can say;
So unrecorded did it slip away,
So blind was I to see and to foresee,
So dull to mark the budding of my tree
That would not blossom yet for many a May …
– Christina Rossetti
23. Yours
I am yours as the summer air at evening is
Possessed by the scent of linden blossoms,
As the snowcap gleams with light
Lent it by the brimming moon.
Without you I'd be an unleafed tree
Blasted in a bleakness with no Spring.
Your love is the weather of my being.
What is an island without the sea?
– Daniel Hoffman
24. When you are old
When you are old and grey and full of sleep,
And nodding by the fire, take down this book,
And slowly read, and dream of the soft look
Your eyes had once, and of their shadows deep;
How many loved your moments of glad grace,
And loved your beauty with love false or true,
But one man loved the pilgrim soul in you,
And loved the sorrows of your changing face;
And bending down beside the glowing bars,
Murmur, a little sadly, how Love fled
And paced upon the mountains overhead
And hid his face amid a crowd of stars.
– William Butler Yeats
25. Warmth of your hands
Troubles don't bother me
Worries have never been scary
Stress doesn't bug me one bit
Anxiety doesn't make me weary
Being in the warmth of your arms
Looking at your handsome face
Is all I need to experience
Pure bliss and solace.
– Anonymous
All the above poems are dedicated with love to all the romantic couples in the world! These soulmate love poems for husbands are perfect for the everyday gesture, valentines days, and other special days. For the perfect mood, arrange a special date with proper ambience, candles, music, food and some romantic poetry for your husband!
We hope you picked more than one special true love poems for a compassionate and romantic gesture.
Also Read:
Romantic Love Letters for Your Husband
Cute Nicknames for Your Husband
Beautiful Love Quotes for Your Husband