20 Best Underrated Netflix Shows That Are Hidden Gems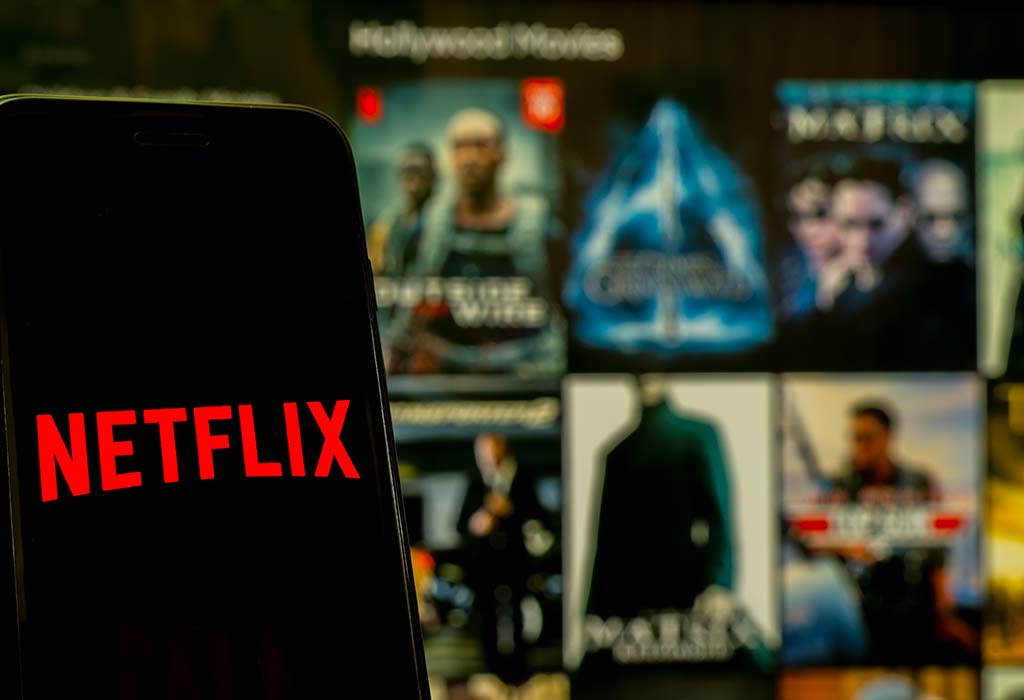 In this Article
Finding quality online DVD rentals happens to be very simple these days, but sifting through the hundreds of available titles on Netflix can be challenging. There is a host of Netflix's best shows that are overlooked due to other overhyped and popular shows.
To assist you in discovering the jewels and avoiding the misses, we've produced a list of the 20 best Netflix's underrated streaming shows available, ranked from most watchable to least.
Most Underrated Shows on Netflix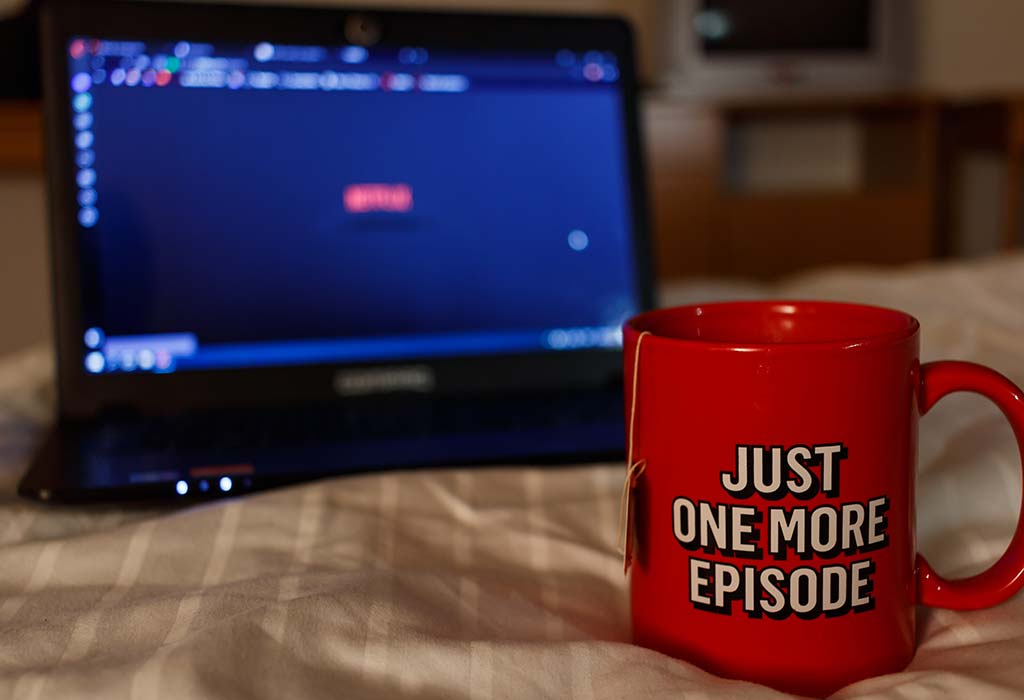 Choosing what and how to watch from Netflix's current fast-paced array of shows could be tricky. While you are excited to get access to the latest seasons, you may also have a long list of suggestions that you haven't completed recently. In addition, there may be hidden riches that you have not come across due to your recommendations being filled with popular new shows and movies. Luckily, we've compiled a list of 20 best and must-watch underrated Netflix series. With this list, expand your knowledge of global shows on Netflix and get access to quality content.
1. The Get Down
The musical drama chronicles the late 1970s development of the hip-hop sub-genre in the Bronx. The show was canceled after only one season due to a lack of interest from the network.
2. On My Block
Is there anyone who could say no to an enthralling sitcom focusing on adolescents and addressing contemporary issues? Witness the lives of four teenagers as their camaraderie is witnessed while they attend school in the outskirts of Los Angeles.
3. Sisters
Julia could find out that her father, Dr. Julius, appears to be the father of dozens of more offspring in this engrossing Australian miniseries. Julia embarks on a journey to locate her numerous brothers and sisters. She is astonished to discover that she does really have dozens of brothers and only a couple of sisters.
4. I Am Not Okay with This
Stranger Things producers create this enthralling drama, which follows the exploits of a teenager who discovers she possesses telepathic talents.
5. Queen Of The South
Teresa escapes to the US when her sweetheart is assassinated in Mexico. She teams up to bring down the accountable criminal network. Teresa then establishes her own drug business, which creates more complications due to the string of events.
6. Kipo and the Age of Wonderbeasts
Everything about it is fantastic; it's bright, inviting, and brimming with creativity. Kipo examines the outside world, dominated by extra-terrestrial monsters, based on events that transpired following a massive mutant assault. She encounters and interacts with two other surviving members and hideous animals along the way, but the trek is not without obstacles.
7. Unorthodox
It is a poignant series based on Deborah Feldman's memoir about a Jewish lady who is nineteen years old when she walks out the door from her scheduled wedding in a Conservative neighborhood of New York.
8. Derry Girls
It is set amid Northern Ireland's Troubles in the 1990s, but it follows a group of Catholic school students as they navigate the ups and downs of adolescence in the province of Belfast.
9. Ghoul
Among the other underrated horror tv shows, this one follows the bombarding of a jihadist at a foreign government prison camp in India. However, the interrogation eventually triggers a succession of mysterious and frightening supernatural events that culminate in the jihadist's death.
10. Lovesick
Dylan engages in a series of passionate hook-ups in quest of true love before realizing he has a horrific disease. So, it's reasonable that there would be some degree of perplexity and discomfort in this dynamic series by Netflix.
11. Ethos
Ethos (Bir BaÅŸkadr in Turkish) is an emotionally charged series that does an excellent job of portraying the diversity of Turkish culture. Meryem (Ykü Karayel), a traditional woman, is the story's central character, which follows a broad ensemble of fascinating characters who are all connected to her in some manner.
12. Crazyhead
When Amy and Raquel learn how easy it is to navigate their early to mid-twenties, they band together to fight for their town against the monsters that lurk in the nighttime. You'll be giggling uncontrollably one minute and chewing your fingernails the next.
13. Seis Manos
This adult-animated anime follows three orphans in Mexico as they learn martial arts from a master. When their guru is assassinated, they are drawn towards the realm of narcotics and evil powers as they band together to avenge their guru's murder. It's one of the most depressing and gritty shows you're ever going to witness, but it's also one of the most entertaining.
14. 1983
This show is set in a parallel universe in Poland in the 2000s. And the backdrop is the ongoing Cold War. A law graduate and an investigator team together to expose the nation's hidden aspects, which leads to the discovery of a dark scheme with the ability to change everything.
15. Raising Dion
After discovering that her seven-year-old child, Dion, possesses superhuman skills, a bereaved mother's life is turned upside down.
16. Easy
The personal anthology digs into the lives of a diverse group of Chicago residents as they grapple with themes such as relationships, sexuality, and contemporary technology. Numerous celebrities, including Sophia Bush and Judy Greer, will be in attendance.
17. Good Girls
To break free from their economic rut, three suburban mothers plot to rob a local supermarket to raise money for their children. And, owing to all fortunate circumstances, the heist is a success, which unfortunately results in further issues.
18. Great News
Tracey Wigfield's Great News is a film she wrote and directed. She is most recognized for her work on the one popular remake. The series stars Katie, a news production manager, who is less than delighted to find her mother has been hired as the company's new leader.
19. Cuckoo
The Thompsons are the central protagonists in this witty British drama, and they are genuinely taken aback when their child marries a person know as Dale. This hippy goes by the moniker "Cuckoo" while on a sabbatical year in California.
20. Anne with an E
The heart-warming coming-of-age drama is based on a children's paperback. It follows Anne, the bright young protagonist whose zeal and drive affect the well-being of everyone around her.
The list of Netflix's most underrated series to watch has constantly been changing, but one genre that consistently seems to be neglected is science fiction. While science fiction is often lumped in with fantasy due to its frequently future themes and high-school romances and romcoms ticking the clock every time, it may also include bleak, noir-style settings. There are far too many to list in this post, but if you keep an eye out for these suggestions, you should soon notice an increase in Netflix's quality material!
Also Read:
Netflix Original Series That You Can Stream Now
TV Shows To Watch with Your Children on Netflix
Sad Movies To Watch On Netflix