20 Best Animated Movies On Netflix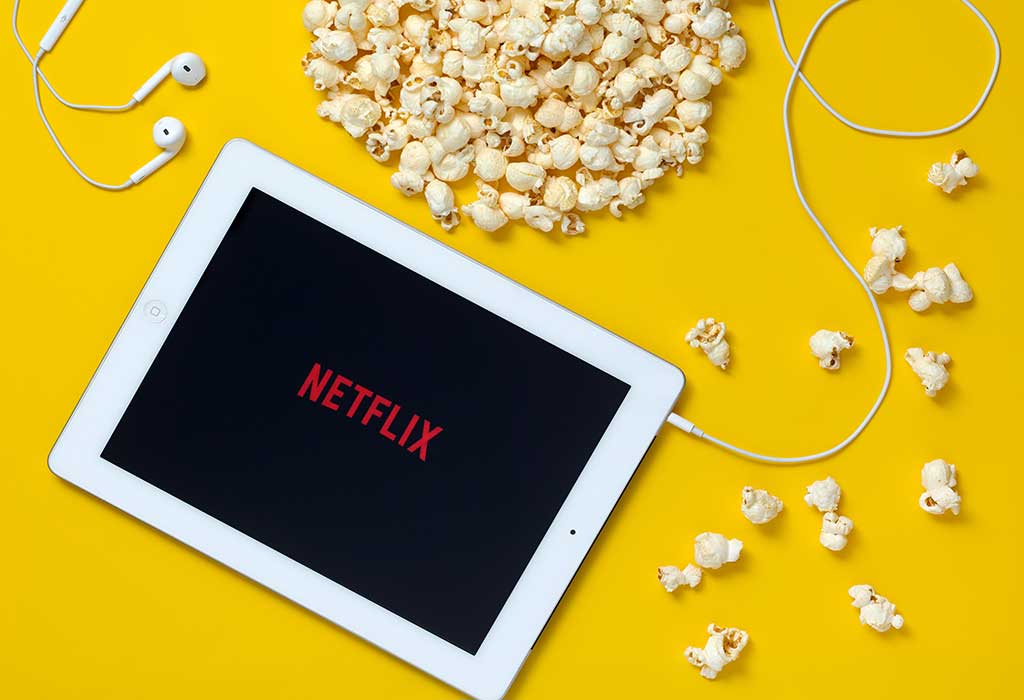 In this Article
One can never get too old to watch cartoons that make us laugh, cry and rejoice with the most enduring songs and characters who make a permanent place in our hearts and minds. The ability of animated movies to combine genres and communicate emotions in an easy to perceive way makes them quite appealing to the audience. The below-listed animated movies on Netflix provide an escape into the world of fantasy that entertains and inspire us in more ways than one.
Top Animated movies streaming On Netflix
Good anime movies on Netflix have been termed 'feel-good' due to the relatability of the characters, their detailed narratives, and their dialogic exchange that makes the audience laugh and cry with them. Busting the myth that animated movies are only for kids, the cartoon movies on Netflix run the gamut from funny to dark and everything in between. Animated movies on Netflix give your funny bone a workout and prove that laughter is the best medicine. So, while you get ready to make a pick for the next movie night, consider the exotic appeal of Netflix original animated movies or the stylish avant-garde adaptations of your favorite comic-book stories.
1. The Princess And The Frog
Release- 2009
The protagonist of this classic Brothers Grimm fairy tale is Tiana, who gets caught up in a magical adventure involving a frog prince and a voodoo doctor. With splendid music, positive messages, and a Froggy romance at the heart of the story, this family-friendly flick belongs to Disney's Revival Era.
2. Over The Moon
Release Year- 2020
The central character of this heartfelt musical movie set in China displays immense courage and determination. Overall, this colorful, dreamy, feel-good story imparts an emotional family-centric message and is culturally educating.
3. Song Of The Sea
Release Year – 2014
Inspired by the Celtic folklore tradition of the selkie, this Oscar-nominated movie is about a boy's quest to heal his ailing sister. With beautiful yet simplistic visuals and richly detailed environments, this film brings together elements of Druidic myth and Celtic grandeur through a sweet journey of love and loss.
4. Mirai
Release Year-2018
This magical family adventure refreshes the mind and offers a dreamy look at the importance of family ties. Beautifully animated and cleverly written, Kun's story will resonate with many. As he runs away from home, Kun reaches a magical garden where he travels back and forth to open a new perspective on his world.
5. Mary And The Witch's Flower
Release Year -2017
With hints of Miyazaki and Harry Potter, this fantasy adventure is about a seemingly unremarkable English girl entering a magical world that is sweetly enchanting. Beautiful, strange, and well animated, this is a must for Ghibli fans.
6. In This Corner Of The World
Release Year- 2016
Set in Hiroshima during World War II, this movie throws light on the domestic life of an eighteen-year-old girl. It highlights the tragedy of wartime outlined through the struggles of soldiers, offering a perspective on the senselessness of violence through the lens of ordinary people.
7. Cloudy With A Chance Of Meatballs
Release Year- 2009
Failed inventor Flint Lockwood invents a device that converts water and weather into food, making him the local hero. However, the machine spins out of control, threatening to bury the world under food. The silliness of this brilliantly animated movie is sure to put a smile on your face.
8. The Lorax
Release Year- 2012
A hilarious adaptation of Dr. Seuss's book, The Lorax is a classic environmental movie with whimsical characters. It is the story of a young boy Ted who has to overcome certain hurdles during his search for an extinct tree.
9. Despicable Me
Release Year- 2012
Despicable Me provides a goofy, heartwarming story of Gru, a somewhat notorious super-villain who plans to use three little girls as pawns to commit the biggest crime in history. But when things take an unexpected turn, it's in Gru's hands to reverse his actions and make it up to the girls.
10. Klaus
Release Year-2019
Refreshing and weirdly awkward, this movie reimagines the origin of Santa Claus. Its impressive animation pairs up with a funny and heartwarming storyline and an expressive voice cast, making it a perfect holiday favorite.
11. The Willoughby's
Release Year-2020
The story is that of four siblings of a dysfunctional family in which the kids conspired to orphan themselves after being neglected in miserable circumstances. The delightfully dark theme of this amazingly unique movie is softened by humor, warmth, and stellar performances by the comic actors who brighten up its luminous animation.
12. The Little Prince
Release Year-2015
A lovingly reimagined take on Antoine de Saint-Exupery's classic 1943 tale, this movie is about human connections and life. Beautifully blending the art of nuanced storytelling to the best of the screenplay, the Little Prince helps you to break free from the reality of the world that you see on screen.
13. Gnome Alone
Release Year -2017
Packed to the brim with action and comedy, Gnome Alone is a movie that is sure to keep the kids happy. The film has vibrant animation and some charming moments that fit the movie's lighthearted theme.
14. Puss In Boots
Release Year -2011
Fun with fairytale elements, Puss in Boots has an abundance of wit, visual sparkle, and effervescent charm. Well-animated and consistently funny, this movie features a charming story of forgiveness and redemption.
15. Spiderman: Into The Spiderverse
Release Year-2018
The movie brings a villain that pulls in the Spidey(s) from across the multiverse. It displays a delicate balance between the emotional core and the spectacular animation combining pop art graphics and modern Computer effects to pull together something really novel and highly satisfying.
16. Captain Underpants: The First Epic Movie
Release Year-2017
An adaptation of Dav Pilkey's hit children's book series, this snappy and goofy animated movie is a comedy with a lot of heart. The overworking imagination of two pranksters manages to make their principal think that he is Captain Underpants, a superhero without the brains or the brawn.
17. Mulan
Release Year-1998
Mulan is Disney's take on an old Chinese legend about a young girl and her efforts to save her father's life by joining an army going to war against the Huns. Lovely music, superb animation, strong protagonists make it an all-time favorite Disney movie.
18. Coco
Release Year-2017
Beautiful and emotionally touching, this stunning masterclass by PIXAR is about the importance of family, lineage, respect, and life. The brilliant storytelling and top-class animation make the Mexican culture and theme of death come through with a lot of dignity, heart, and humor.
19. Chicken Little
Release Year -2005
The charming story of the energetic Chicken Little is amusing, funny, and adorable. The first movie by Disney that used computers to generate animations is a mix of growing up pangs and the tensions of a father-son relationship. Apart from the nice music and clean humor, the movie is about not giving up, even when the sky is about to fall!
20. The Polar Express
Release Year-2004
This adaptation of the children's classic by Chris Van Allsburg is sure to become your Christmas staple. Its heartwarming story of a young boy and his extraordinary train ride to the North Pole to meet Santa Claus is full of thrill, excitement, and emotional tenderness that is so unique to childhood.
Once considered a cinematic distraction for kids, animation has blossomed into a creatively fertile and emotionally resonant medium similar to any live-action film aimed at both kids and adult audiences. Netflix has just facilitated viewers with the option of binge-watching their favorite flicks as you immerse yourself into the world of dragons, princesses, and magic and sci-fi battles.
Also Read:
Best Sad Movies On Netflix
Best Kids Movies on Netflix
TV Shows To Watch With Your Kids On Netflix