20 Beautiful Summer Flowers That Will Bloom in Your Garden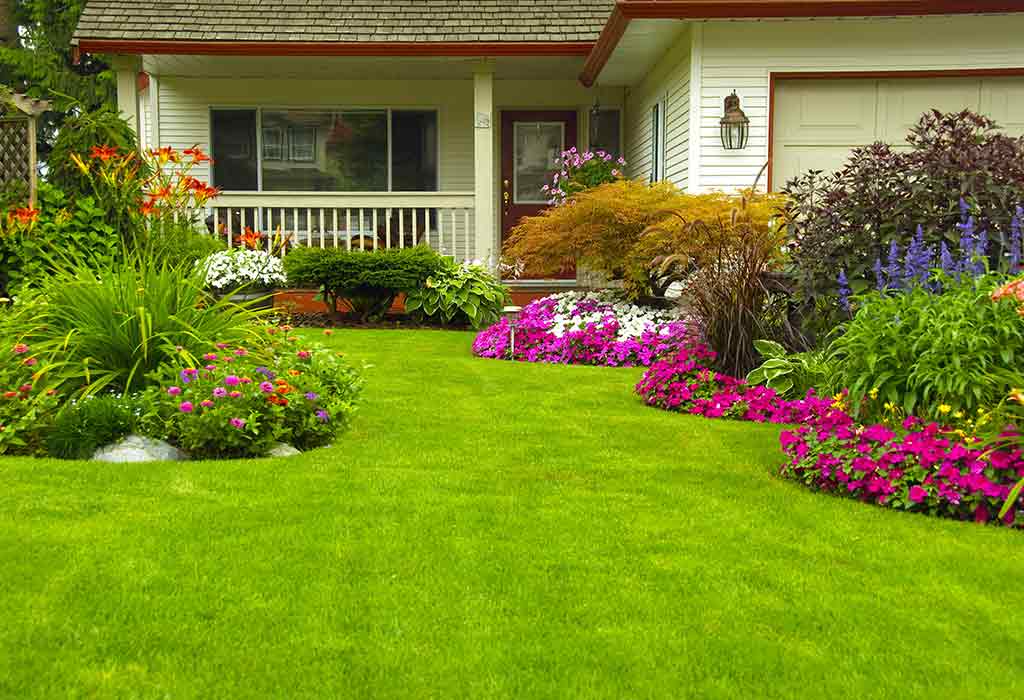 In this Article
The summer season brings with itself warmth, colours, and joy. It's also the time when your garden appears no less than a paradise. With the withering look on trees replaced by leafy green branches and colourful flowers, summer is the most-awaited season for those who love gardening and colourful flowers. From angelonia to zinnias to roses, flowering plants bask in their glory.
Now if you love gardening and can't wait to have a beautiful summer garden, it's time that you bring on those pots and plant some summer flowers. There are enough and more beautiful flowers that bloom in the summers. Let's learn about them, shall we?
Amazing Summer Flower Ideas for Your Garden
Summer flowering plants blossom for weeks until the end of summer. So get ready to plant those buds that will bring in a riot of colour and texture to your garden. Don't forget they also attract butterflies and birds. Below is a list of our favourite 20 summer flowers that bloom between June and August and sometimes even beyond ( depending on where you live).
1. Daisies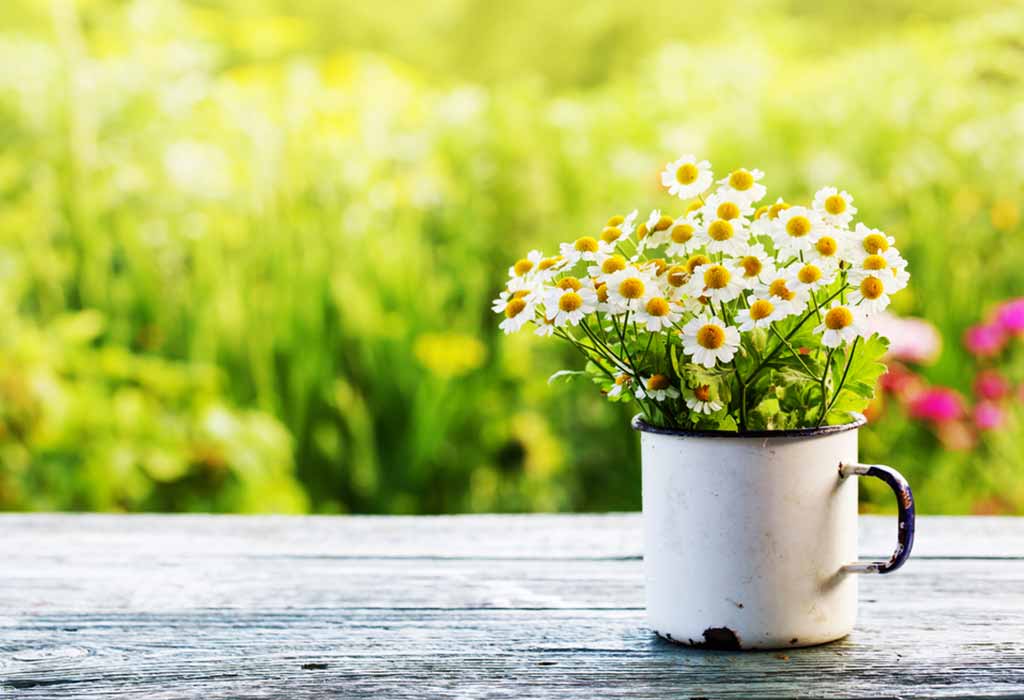 The friendliest flowers in summers, daisies are a showstopper in any garden. The white variety blooms up at full speed just ahead of the summer heat. You can plant them in late spring or even earlier. Once they flower, you can trim and prune them to stimulate further growth and to ensure that they keep blooming.
2. Angelonia
When the other flowers take an annual break, these snapdragon look-alikes will fill your garden in a wonderful hue in the bright sunshine. They are used as a bedding plant and look wonderful when planted on pathway edges or a small landscaped area. Stalky and tall, these flowers can talk. Squeeze the edges of the bloom, and the "mouth" of the flower will open up. They need a lot of sunlight and some shade to bloom in early spring and summer.
3. Roses
Undoubtedly, one of the most beautiful flowers in the world, roses are found in plenty of colours, from white and red to pink and yellow. They need a lot of sunlight to grow and are best planted in early spring, i.e., sometime between late February and early April. Roses need a lot of maintenance and care, so plant them only if you think you could care for them.
4. Petunias
Petunias are one of the most popular garden flowers and look beautiful in every colour. The primary blooming season of these flowers is in the summers, but they can start blooming from spring and may continue to bloom until fall.
5. Jasmine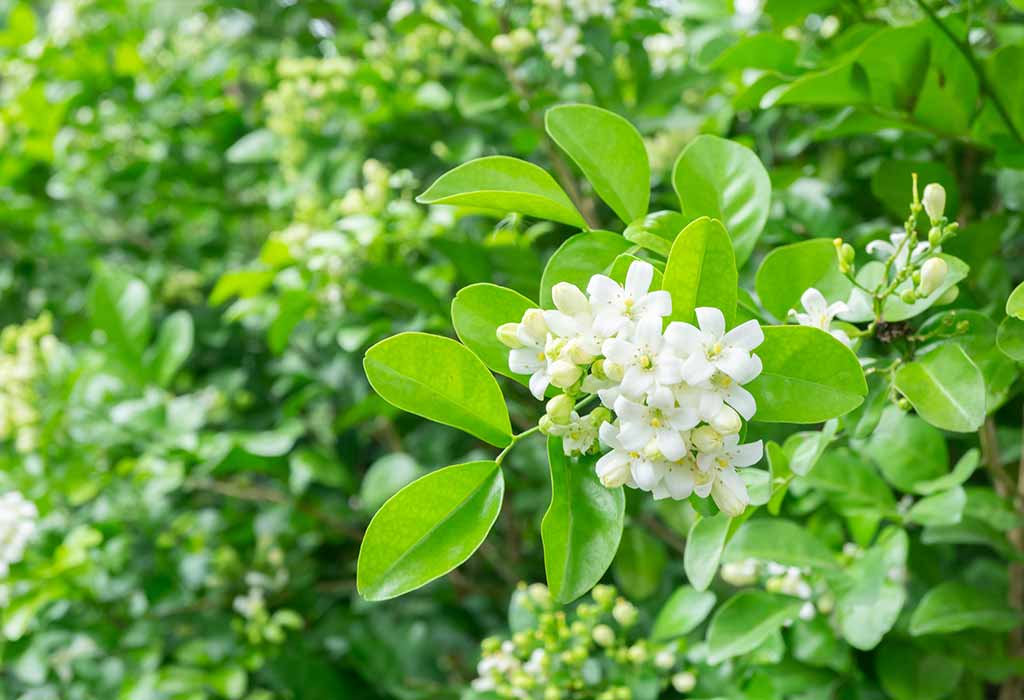 The white jasmine is extremely fragrant and attracts butterflies. Evergreen and deciduous in summers, jasmine is a climber and blooms in clusters of pristine white. These flowers bloom from spring until fall and need full sun and partial shade. It is said that there are 200 varieties of jasmine.
6. Lilies
Shaped like a trumpet, Asiatic lilies make a great flower addition. They come in a wide range of colours- white, pink, yellow, and orange and their scent attract a lot of bees. They need a lot of sunlight, but bloom in part shade too.
7. Hydrangea
The hydrangea is a ball-shaped flower that blooms in spring and summer. It needs some shade but can bloom blue in acidic soils or pink in more alkaline soils. They are a variety where you can just plant them and let nature take its course.
8. Angelonia
An all-season flowering plant, when most annual flowering plants take a break, angelonia keeps on blooming. It grows in almost all regions and looks very close to a snapdragon. It can be planted as a bedding plant along with the pathway ending or patio borders. It can also be planted in a vase with other plants.
9. Lavender
The lavender plant is native to the Mediterranean but has long been a staple in English herb gardens. It is grown widely for the production of essential oil. The lavender is a perennial plant and blooms from June to August. But not every lavender is purple, the hybrid versions of the lavender come in other pastel hues such as pale pink, white, and yellow.
10. Sunflower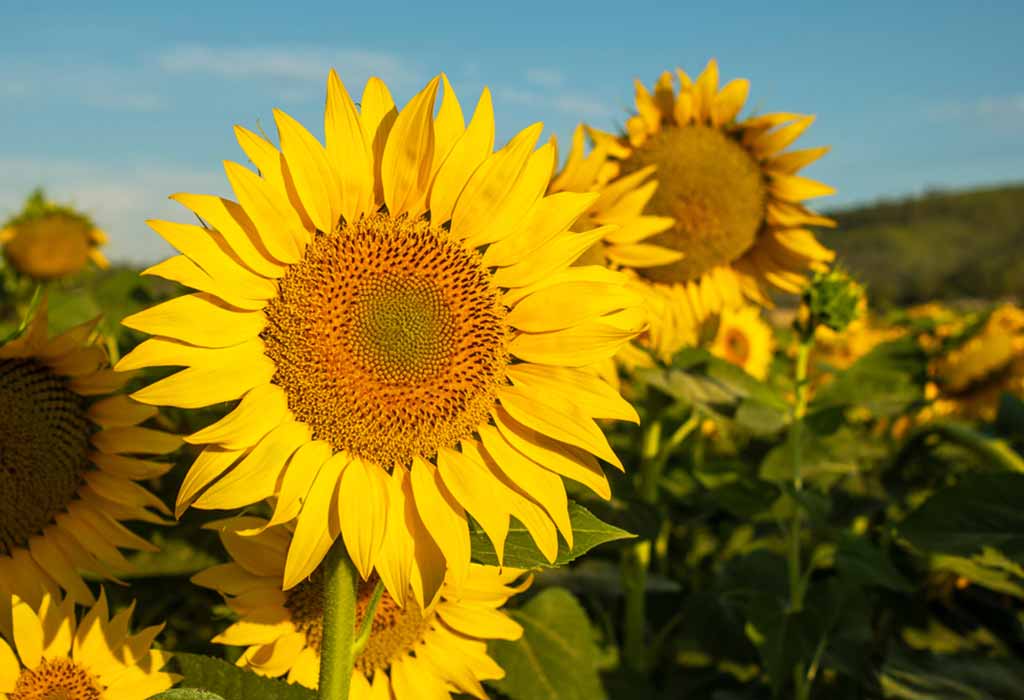 Bright and attractive, sunflowers bloom from summer to autumn. They need a lot of sunlight but can tolerate drought too. They aren't picky about soil and are easy to grow, which makes them a favourite among gardeners. You can grow them in pots, along driveways, borders, or garden beds, and you will feel the essence of summer in your garden even in other seasons.
11. Begonia
Available in various colours, from hot pink to deep orange, begonias are grown for their wide foliage. Begonias bloom all season long and need shade. They can be planted in pots and are low maintenance too.
12. Marigold
Marigolds are cheerful and easy to grow. They bloom all summer long, and add brightness and colour and energy to any garden. Marigolds thrive in sunshine and can even withstand the scorching heat of summers.
13. Zinnia
Zinnias come in a variety of colours and are easy to grow. They need full sun to grow and attract bees, butterflies, and hummingbirds owing to their bright and beautiful colours.
14. Dahlia
With a ball-shaped flower surrounded by clustered petals, dahlias come in different shapes and colours. They can be planted as seeds in front of taller plants or behind bedding plants for a cottage-like garden-inspired theme.
15. Peonies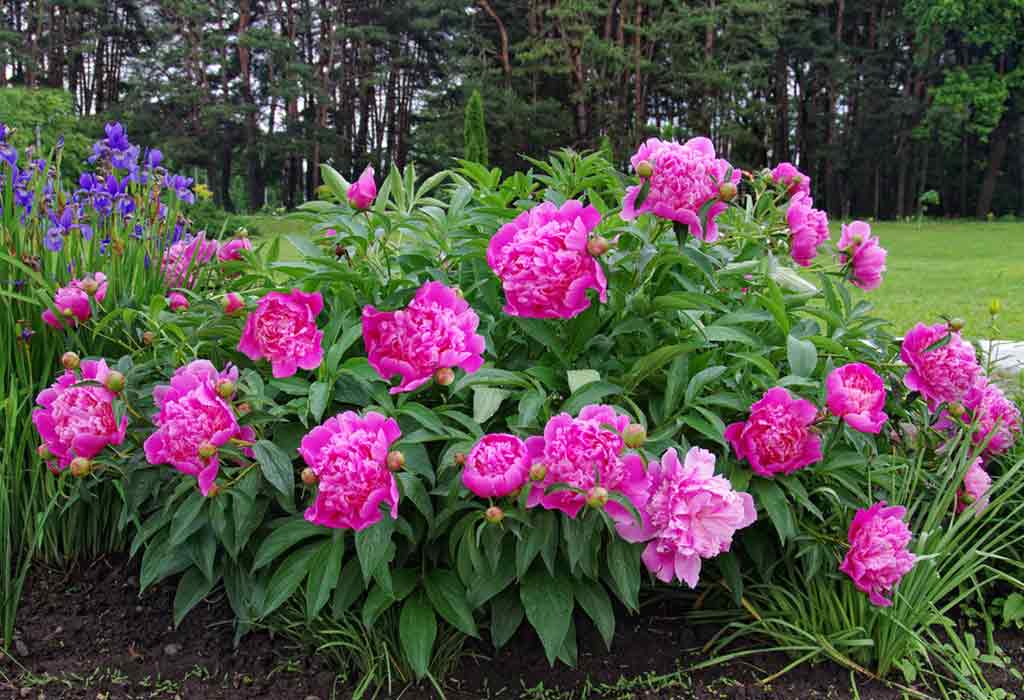 An important kind for both beauty and fragrance, most homesteads look great with these lovely blooms. They can be planted in pots or across borders according to your garden landscape.
16. Periwinkle
Periwinkles tolerate any kind of soil, grow easily, and bloom all summer long. They need some trimming, but with little maintenance, you can have a bright garden all year long.
17. Aster
Aster in Latin means 'a star', which also refers to the shape of the flower head. They come in bright colours, are low maintenance, and attract butterflies. They are perennial flowering plants and are popular as garden plants for their beautiful colours of flowers.
18. Hibiscus
If you love the tropics, then hibiscus is a worthy summer-flowering plant. They come in a host of colours ranging from red, yellow, white, peach, and pink. They also come in single or double petal forms, making them beautiful to look at.
19. Carnations
These priceless beauties come in several colours and are a pretty sight. They not just add beauty to the yard but can also be cut and made into a beautiful arrangement in your home.
20. Daffodils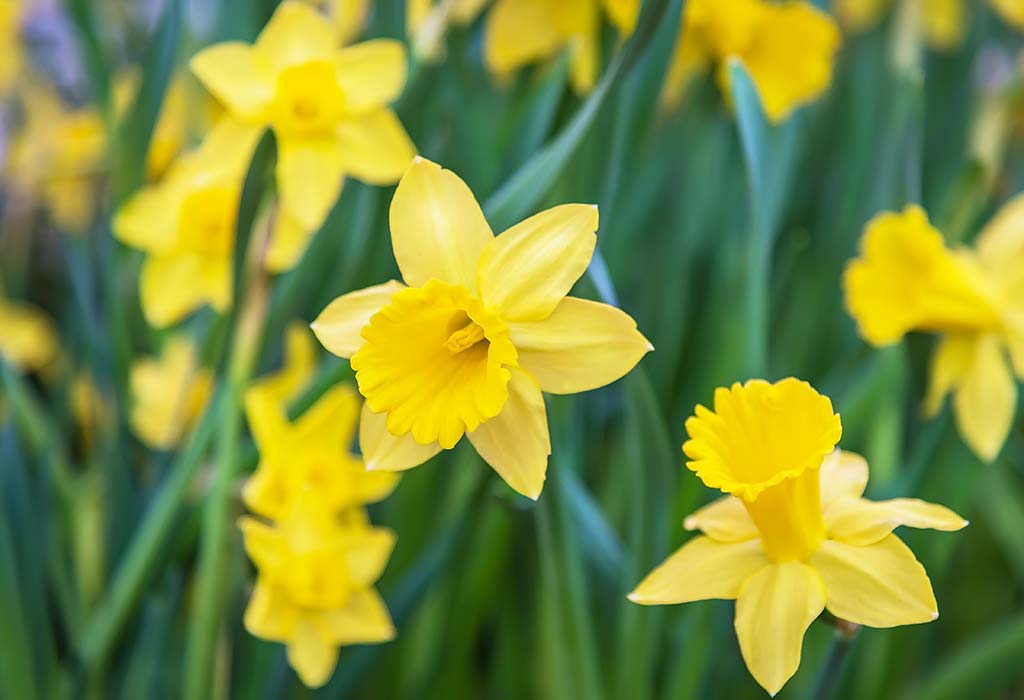 These flowers need to be planted once, and they come back year after year. Daffodils bloom in spring and last through the summer season.
Depending on what kind of soil is found in your region, you will find quite a few flowering plants that you could grow in your home garden. While beginners can start small with hanging pots, the experts can try their green thumb with all summer flowers. Plant these summer flowers today and have a beautiful garden in the summers!
Also Read:
Amazing Benefits of Gardening
Top Flowering Plants to Brighten Up your Home
Top Spring Blooming Flowers to Brighten Up your Garden