15 Survival Movies You Need to Watch Now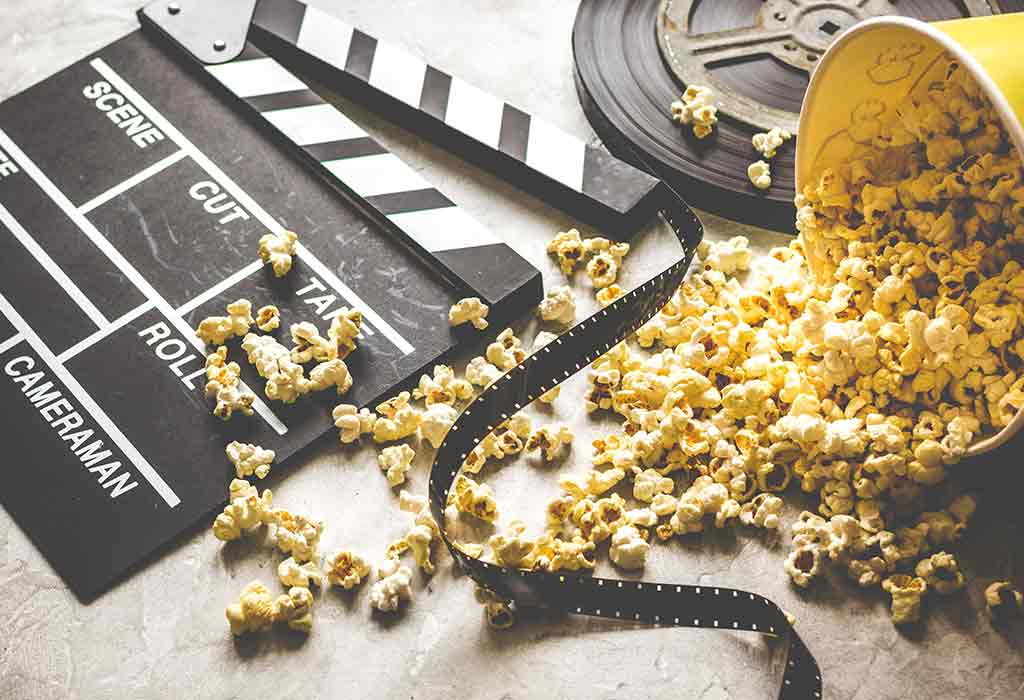 In this Article
There is an abundance of theatrical material that is conducive to an overly escapist mindset. From dangerous environments to post-apocalyptic arid deserts, here are 15 good survival movies to watch. The survival movies listed below can be real entertainment., especially when you're looking for a heart-pounding diversion from your mundane or difficult life.
All-Time Best Survival Movies
Have your brows acquired ice crystals as a result of all those nor'easter blizzards? Was the coffee run equal to conquering the Himalayas at the time? Settle in and enjoy these 15 top survival movies of all time – both classic and modern – that pit humanity against the natural world.
1. Free Solo
Release Year: 2018
Free Solo, an Academy Award-nominated film, portrays a daring climb up El Capitan's north wall by a lone hiker. It was shot entirely on location in the national park. A 15-person crew follows Alex Honnold as he makes his way up Mount Everest without any safety equipment.
2. Touching The Void
Release Year: 2003
To conquer Peru's Siula Grande, a high-altitude peak, Joe Simpson and Simon Yates, both accomplished climbers, set out in 1985 on an arduous journey. During their descent, they are forced to go on a dangerous and frightening trip. The movie was depicted through dramatizations and first-person accounts of their adventures.
3. Life of Pi
Release Year: 2012
The film is about the life of a boy, Pi, who is 16 years old and has survived a tragic incident in his life. He suddenly finds himself in a dinghy with a Tiger named Richard Parker, with whom he becomes fast friends. It is a pleasure to watch this movie since it is a perfect mix of cerebral melodrama and tense investigation. The film is based on Yann Martel's best-selling classic novel, first published in 2001 and has since become a classic.
4. The Martian
Release Year: 2015
Actor Matt Damon potrays the character of an astronaut who survived a fierce storm to find himself stranded alone on a planet. The movie shows struggle for survival and his awe-inspiring feats include Damon's ability to grow potatoes in a desolate region, as well as his capability to construct a freshwater and breathing environment in the extraterrestrial planet.
5.127 Hours
Release Year: 2010
James Franco's Oscar-nominated performance serves as the foundation for this gripping portrayal of an accurate survival tale that inspires. In Utah's Canyonlands National Park, Canyonlands National Park was the setting for Aron Ralston's 2003 ordeal with a boulder. For the most part, prepare for a nerve-wracking–but eventually inspiring–experience.
6. Open Water
Release Year: 2003
The film is based on an actual story from 1998 where a couple split from their group while diving. Loneliness quickly gives way to sheer terror and fear for life when they realize that they are stuck in shark-infested coastal waters.
7. Apollo 13
Release Year: 1995
The Apollo lunar mission of 1970, the first known instance of human survival in space orbit, is brought back to life in Ron Howard's critically acclaimed documentary film. Tom Hanks, Kevin Bacon, and Bill Paxton feature in the movie to maintain their mental faculties while working with NASA on a series of trial judge recommendations to repair the spaceship and finally return to Earth.
8. Gravity
Release Year: 2013
Sandra Bullock portrays a biomedical expert in Alfonso Cuarón's Academy Award-winning masterpiece. A woman's first space flight is forced to take a terrible turn when debris from orbit crashes into her ship, destroying it and killing the entire crew. Cuarón won the Academy Award for best director for the film. The image is a technical achievement and a veritable juggernaut of a piece of work.
9. Cast Away
Release Year: 2000
Tom Hanks is left to starve on a lonely beach with his volleyball, Wilson, as his sole companion when his plane crashes in the Pacific Ocean. It is a fascinating study on human tenacity and a beautiful love story between a man and a ball that will make you feel warm on the inside.
10. The Road
Release Year: 2009
With its compelling study of endurance and fatherly love, The Road is a film to be recommended. Among the many characters in the film is Viggo Mortensen, an elderly gentleman striving to provide for his son amid the vast wasteland in the United States. However, although there is no happy ending, it is a fascinating story of survival and father-son bonding.
11. The Way Back
Release Year: 2010
Set against the backdrop of World War II, the film follows Janusz Wieszczek (Jim Sturgess), a veteran Polish prisoner of war imprisoned in a Siberian labor camp after his wife betrays him. A true story about a man on an epic 4,000-mile journey through the Himalayas searching for refuge from his oppressors.
12. Rescue Dawn
Release Year: 2006
Thr story revolves round a real-life Vietnam War pilot, Dieter Dengler, who had previously been shot out of the sky while flying his plane. The video portrays his detention with a considerable number of other American citizens and their attempts to leave the nation in which they are held.
13. Rabbit-Proof Fence
Release Year: 2002
This movie documents the forcible removal of three Aboriginal daughters from their family in Western Australia and their forced "education" to adapt to white society. Following an unsuccessful escape attempt, the three children reconcile with their family, despite being followed by authorities. This film is based on Doris Pilkington Garimara's book "Following the Rabbit-Proof Fence."
14. Captain Phillips
Release Year: 2013
Without a doubt, Tom Hanks is the series' MVP. The Commercial Mariner is a merchant seaman abducted by Somali pirates while steering a cargo vessel through the Guardafui Channel. While there is some violence, the most attractive feature of this film is Phillips' astonishing, systematic attempts to outwit his pursuers.
15. The Revenant
Release Year: 2015
The Revenant is a survival film starring Leonardo DiCaprio as Hugh Glass, a nineteenth-century mountain man. In this documentary, a group of people in Quebec endure a short cold period and manage to stay alive and well.
Today, the survival genre is trendy, especially with the introduction of numerous survival films on DVD. Indeed, several of these new survival movies are among the most popular on any primary video-sharing site today. If you're searching for something to watch that's both interesting and thrilling, you can't go wrong with some of the hottest survival films now available on DVD. So take your pick from thriller, fantasy, sci-fi to horror survival movies and enjoy the thrill first-hand.
Also Read:
New Upcoming Superhero Movies
Best End Of The World Movies to Watch
Best Korean Movies You Must Watch