15 Most Popular Running Apps You Should Try To Stay Fit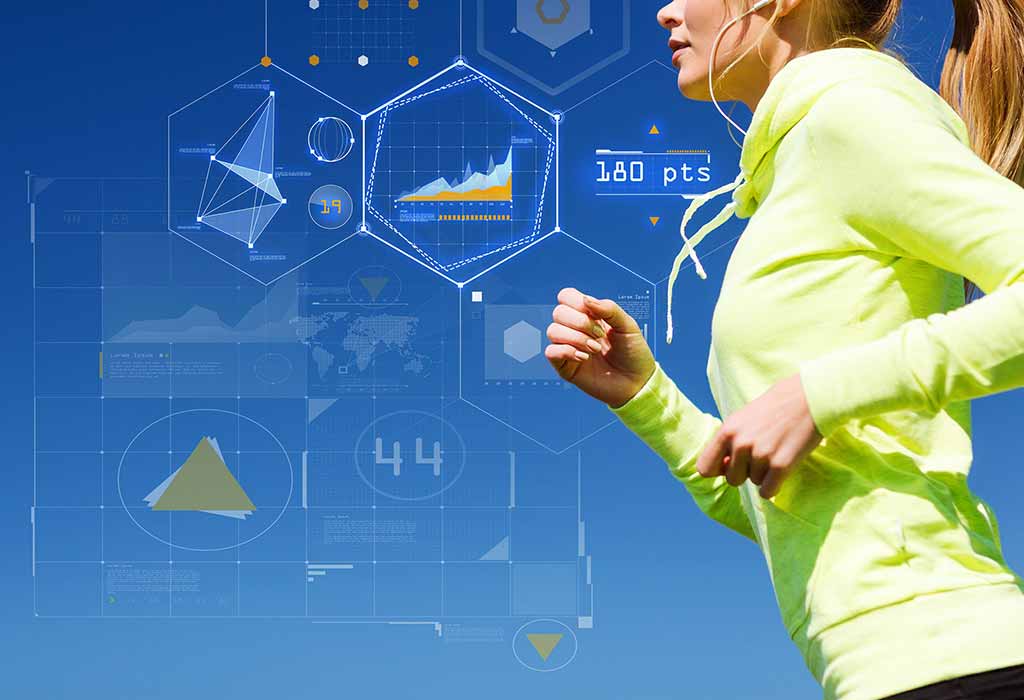 In this Article
Running is one of the easiest exercises that require little to no equipment. Most people run to lose weight, stay in shape and live a happier and longer life. Thankfully, loads of apps for running keep track of our exercise, frequency, speed, distance, and heartbeat automatically.
Best Running Apps to Get the Most of Your Miles
This probably is the best time to become a runner, irrespective of where or why you are running. You could be running the sidewalks, a treadmill, a trail that you love, or on the tracks preparing for the next competitive event. Since each runner is unique, finding the perfect balance can be tricky, and it is here that an app specializing in running could come in handy. It would analyze every facet of your running and provide you with the missing inputs that will take you to the next level or make running more exciting and fun.
The app is a reflection of your dedication to running. There are high-end apps with dedicated schedulers and fun tools to make running a game to enjoy. These apps will track your running, coach you on improvement areas and, if needed, entertain you with pulsating music. Beginners running for the first time tend to feel as though they're not getting much out of this mindless activity other than feeling short of breath, tired, and cramps on the legs. The best running apps for beginners are designed to get one out of the couch, qualify each running session and do better in subsequent sessions.
Whether you're a beginner or a seasoned long-distance runner, this list of best apps that track running is the easiest way to identify tools to keep yourself motivated, increase the effectiveness of your exercise regimen and create training programs that are in sync with your goals and plans.
1. Human
Cost: Free
Available On: iOS, Android
The app tracks your daily exercise routine, keeping a tab on time spent on running, jogging, walking, cycling, etc., and alerts you if the daily quota of 30-minute exercise or "Daily 30" is not met. "Human" uses a leader board feature to inform you about the achievements of other users nearby and bring out the competitor in you.
2. Strava
Cost: Free/Summit Membership-$19.95 a month
Available On: iOS, Android
One of the best running app for the apple watch, the Strava Running and Cycling app is a good choice for both recreational milers and pros. Its main features are built around competition and use gamification to challenge you as you compete against others in the same route. The combination of metrics, leader boards, and points for goal achievements is designed to make running more fun and involved. Users paying for premium access get to use Beacon, a feature that allows monitoring by three designated contacts for your safety.
3. Map My Run
Cost: Free / $5.99 per month / $24.99 per year
Available On: iOS, Android
Map My Run is another popular running app that boasts a community of 40 million people. Apart from running, this app can also track over 600 other exercise routines, covering the speed, distance, calories spent. You get added benefits of live fitness tracking, heart rate monitoring, and nutrition guidance. A premium subscription adds voice-based coaching and location sharing. The app can specify the type of run on a treadmill, in your neighborhood, on the trails, or walking the dog that can be helpful when analyzing your performance. Map My Run supports running apps for the apple watch in addition to iOS devices.
4. Adidas Running
Cost: Free
Available On: Android, iOS
Adidas Running maps your exercise and keeps a tab on a variety of running metrics. It will measure your time, speed, and distance while also providing customized voice coaching that motivates you. Features that connect you to the community using the app will encourage you to set new goals and go after newer challenges. A premium subscription offers an additional training plan, allows route planning and interval training.
5. Run keeper
Cost: Free / $9.99 per month / $39.99 per year
Available On: iOS, Android
Run keeper uses the phone's GPS to provide distance tracking as you run, cycle or hike. The app captures the speed, distance covered, exercise duration, burned calories, and other interesting metrics. It provides training schedules with alerts and challenges converted into games. Users can select routes of their own or use routes popular with other runners. You can measure progress, sync the data with other apps and create detailed activity-based reports.
6. Footpath Route Planner
Cost: Free/ single-route pass for $1.99, monthly subscription costs $3.99
Available On: iOS
This app removes the need for route planning for your next run. You can create a rough trace of the route you were thinking of taking for your next walk or hike or run and leave it to the app to identify trails, pathways, or roads close by to choose from. You can purchase and store unlimited routes, sync multiple devices, access topographic maps, and can export the route in GPX or KML files.
7. Weight Loss Running
Cost: Free, Premium subscription costs $9.99 per month
Available On: Android, iOS
Weight Loss Running serves as a running coach, diet aid, and fitness log for runners explicitly designed for weight loss. You can choose from several training plans, such as running for weight loss or 5k and 10k run training. It also comes with audio coaching, running music, diet plans, and run tracking features. Its premium subscription removes advertising while providing more coaching options, training plans, and music mixes.
8. Run coach
Cost: Upto $19.95 a month
Available On: iOS, Android
Run coach gets you up and running with customized training schedules based on your fitness level. The app sets a plan based on the data you input and assesses the number of days per week you're able to run. It helps you build up your mileage and also lets you alter your workout schedule if you've missed a day.
9. Charity Run
Cost: Free
Available On: iOS, Android
This app helps make your miles more meaningful and motivational by donating money for every mile you run. Just open this app, choose a charity, and you'll start raising money with each mile you run, bike, or walk. You can also form teams with running friends and family to boost your fundraising efforts.
10. Runstatic
Cost: Free / $14.90 per 3 months / $19.90 per 6 months / $35.90 per year
Available On: iOS, Android
Reach your goals in your next marathon with this app that tracks all your runs and offers training plans and robust reporting of your run data for marathons and other races. You can save all your routes and stats from staying motivated by trying to beat your records. In an unfamiliar city, the GPs enable easy route planning. The app shows your progress and is designed for easy sharing over social networks, and syncs with music streaming apps.
11. Pumatrac
Cost: Free
Available On: iOS, Android
Pumatrac has a smart dashboard that gives an overview of your exercise regimens. It provides additional information on your running patterns, linking it to the impact of the type of music you listen to. It also includes fitness challenges to keep you motivated and engaged.
12. Couch To 5K
Cost: Upto $2.99
Available On: iOS, Android
Perfect for beginners looking to become fitter and improving their running regimen, this app promises to motivate you to run 5K in 9 weeks. It provides weekly training plans covering 20 – 30 min routes. It encourages and motivates you to walk, run and gradually builds your stamina and strength till you get racing.
13. Zombies, Run!
Cost: Free/ $3.99 per month / $24.99 per year
Available On: Android
Spice up your daily run while listening to a story. Find yourself in a world taken over by Zombies as you run to escape from the monsters. More of the story gets unlocked as you increase the distance covered. The app gets you to complete missions as part of the exercise. The pro version offers over 200 story missions with some additional features.
14. Charity Miles
Cost: Free
Available On: iOS or Android
This app truly believes in running for a cause. You can donate money to your preferred charities, linking it to your personal fitness goals. You can choose multiple charities, and the donations start from $0.10 per mile biked and $0.25 per mile run or walked.
15. Run Coach
Cost: free, Premium- $19.95 a month
Available On: iOS or Android
This app helps to build a training plan that adapts to your needs and schedule. Set a goal and provide the required data to the app. The algorithm then creates a plan that is designed specifically for you. Specialized expert advice from USATF certified coaches is available for injury or nutrition-related questions.
Research shows a daily routine of 5 to 10 minutes of running will most likely save many lives from untimely death due to heart attacks, strokes, and other lifestyle diseases. As with any other form of exercise, overtraining can lead to injuries. Stress fractures and shin splint injuries are common to high-impact exercise such as running. So, get the assistance of the best run tracking apps to become a healthy and robust runner without the associated injury risk. Most apps are free, but few offer subscriptions that deliver more advanced features with guided workouts, location sharing, and training plans. Remember that extra features involve recurring costs. Also, check out that app's privacy policy to see where the data is stored and who has access to it.
Also Read:
Best Weight Loss Apps
Best Parental Control Apps
Best Family Apps to Manage Households