15 Kitchen Decor Ideas for a Perfect Balance of Style and Functionality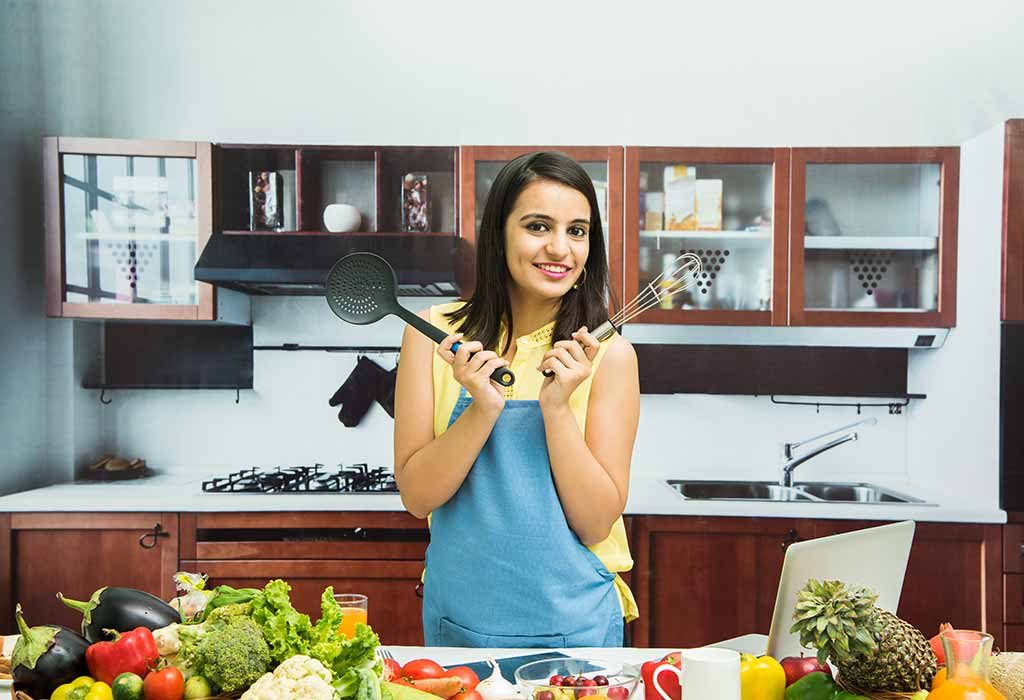 In this Article
One of the most important rooms in your house is your kitchen. It's the place you will make soups that will warm the coldest nights and where you'll cook delicious recipes for your family.
If you love to cook, you'll likely spend a lot of your day in the kitchen. Which is exactly why your kitchen not only needs to serve the purpose of cooking well, it also needs to look good, so you can feel happy while whipping up a meal.
So ensure you know exactly what you need out of kitchen remodelling, before opting for one. Budget is a big consideration, and you will need to plan your budget for the kitchen do-over. Based on your budget, you can decide what type of décor you want for the kitchen.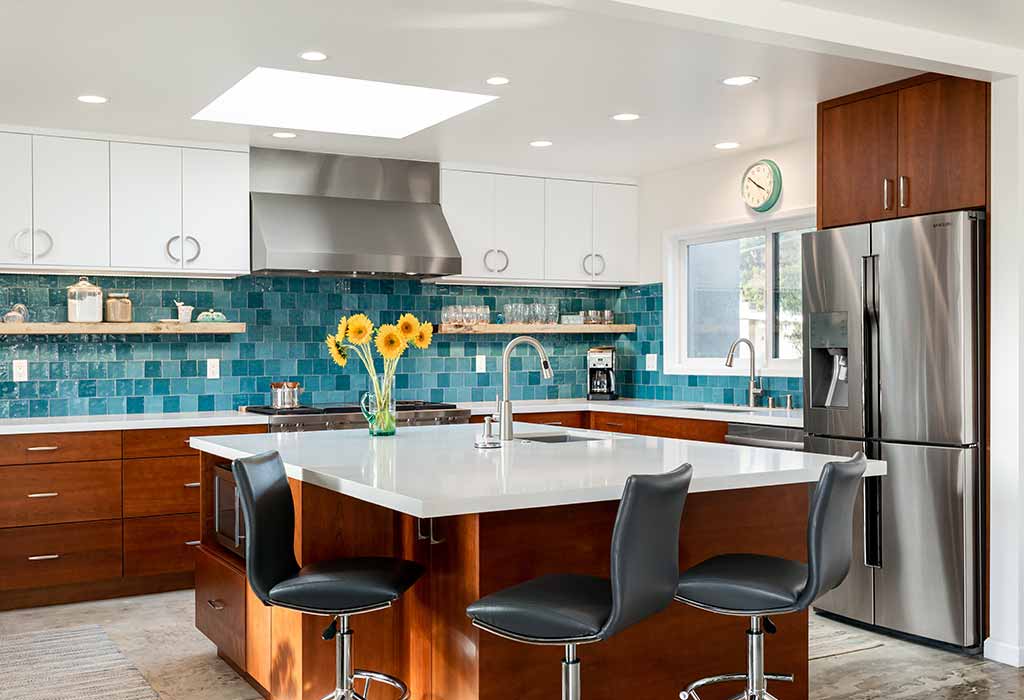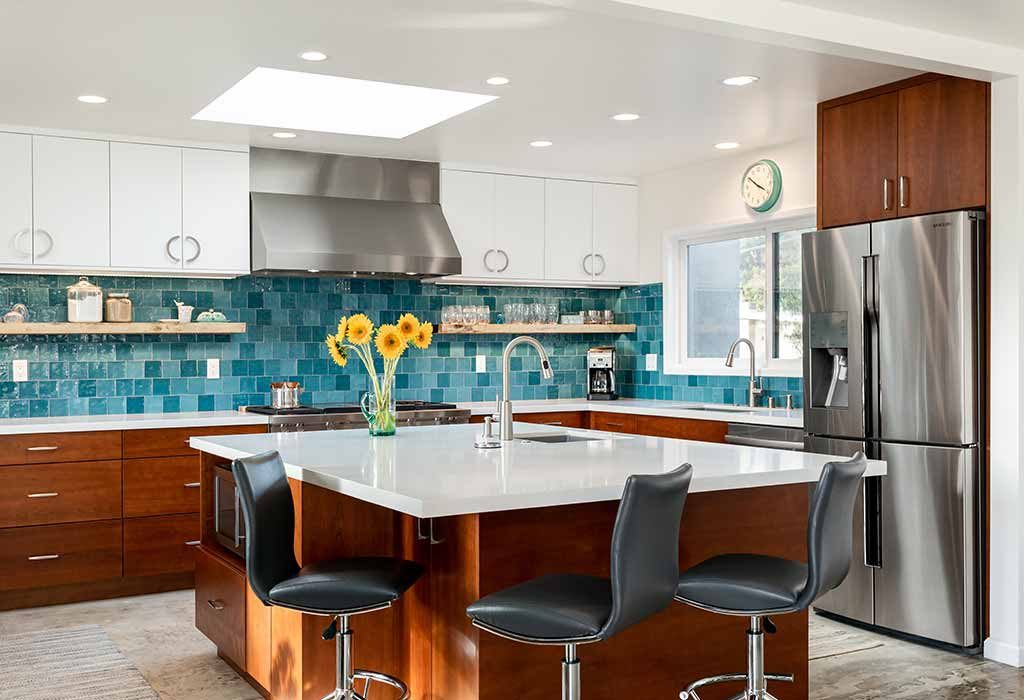 10 Easy Kitchen Decor Ideas
It may need some heavy duty carpentry. It may also need some day-long tile work. But once you commit to one of these easy kitchen remodelling ideas, you can rest assured that your favourite space in the house will be inviting and attention-grabbing.
1. French Brasserie
When it comes to kitchen decorating ideas, themes are easier to follow, which makes the French Brasserie an ideal choice. With its low hanging minimal lights and dainty brassware, it does not matter how tiny your kitchen may be, grille work laid out on a simple colour palate will please any eye.
2. Herb Garden
Why waste your money on restocking your cabinet of herbs when you can grow them yourself in a well-lit, aesthetically pleasing herb garden right where you cook? Not only will an indoor garden of herbs give you the option of picking out fresh greenery for your family, but it will also freshen up the air considerably.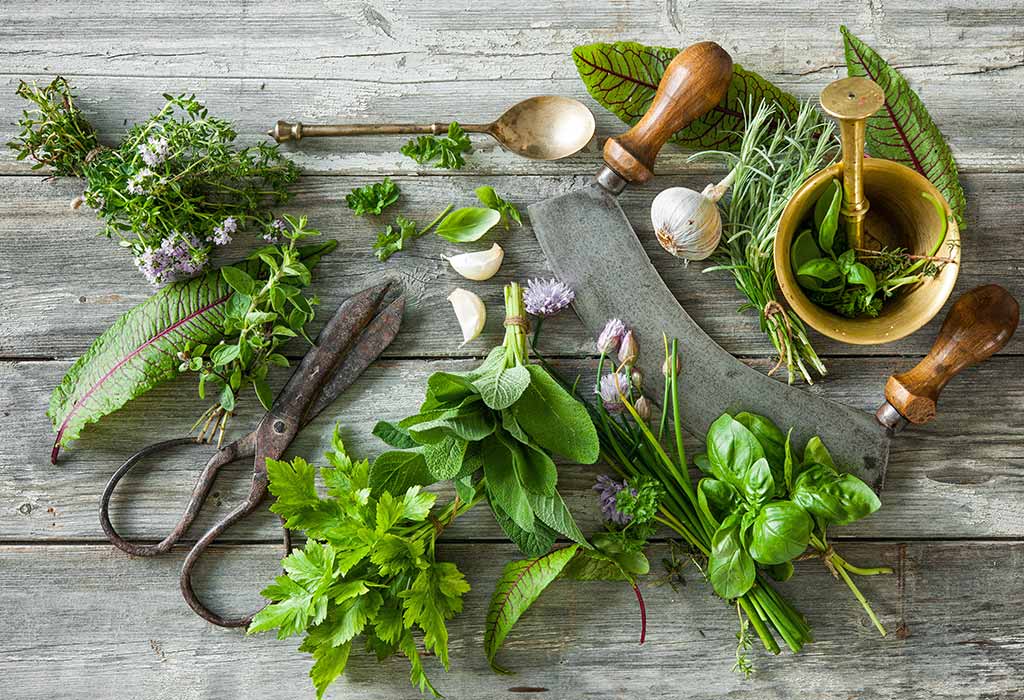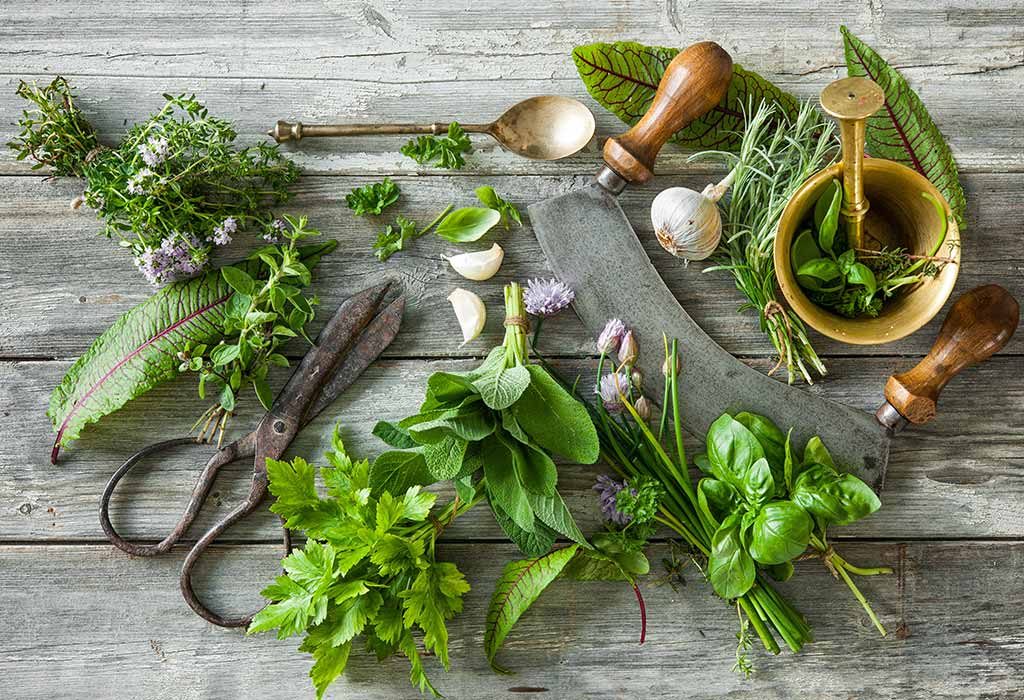 3. Open Shelves
How many times have you hit your head on an open cabinet door? Modify your kitchen space by removing the cabinet doors, re-painting the insides of your shelves in a brand new colour and figuring out a new method of storing your utensils better. Now you'll be able to actually see the cutlery and dinnerware you own when you are next looking for a bowl.
4. Add a Ladder
If you are on the lookout for cheap kitchen decor ideas, then this is the one for you. Adding a ladder in a wood finish that corresponds to the interiors of your kitchen gives you an option to store your condiment bottles, and also find a ready seat when you are looking for a breather after a heavy session of stirring the wok.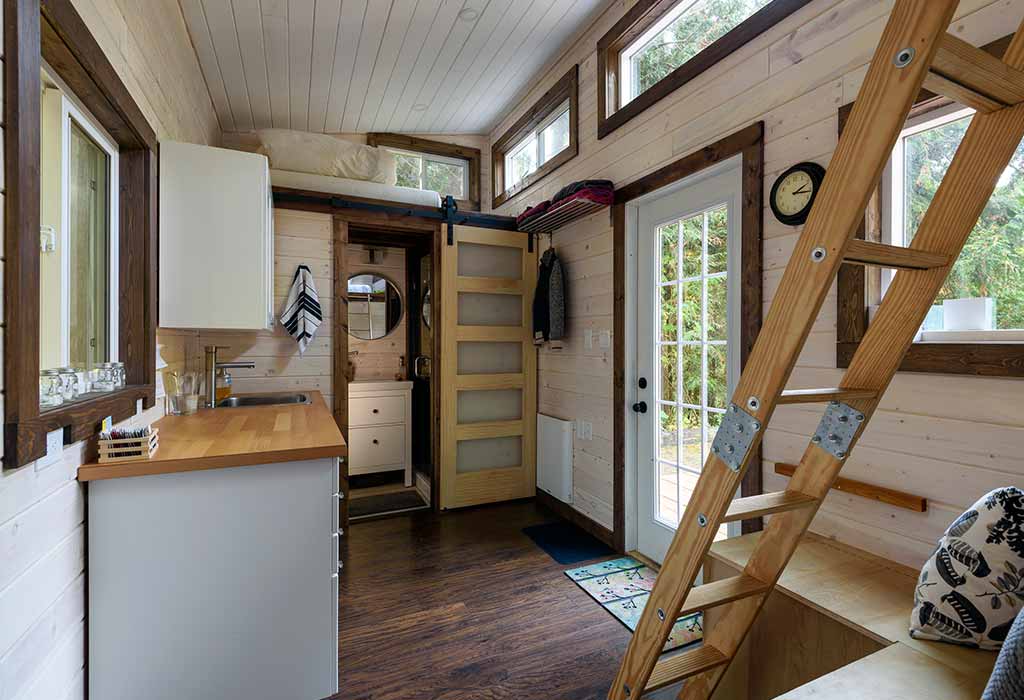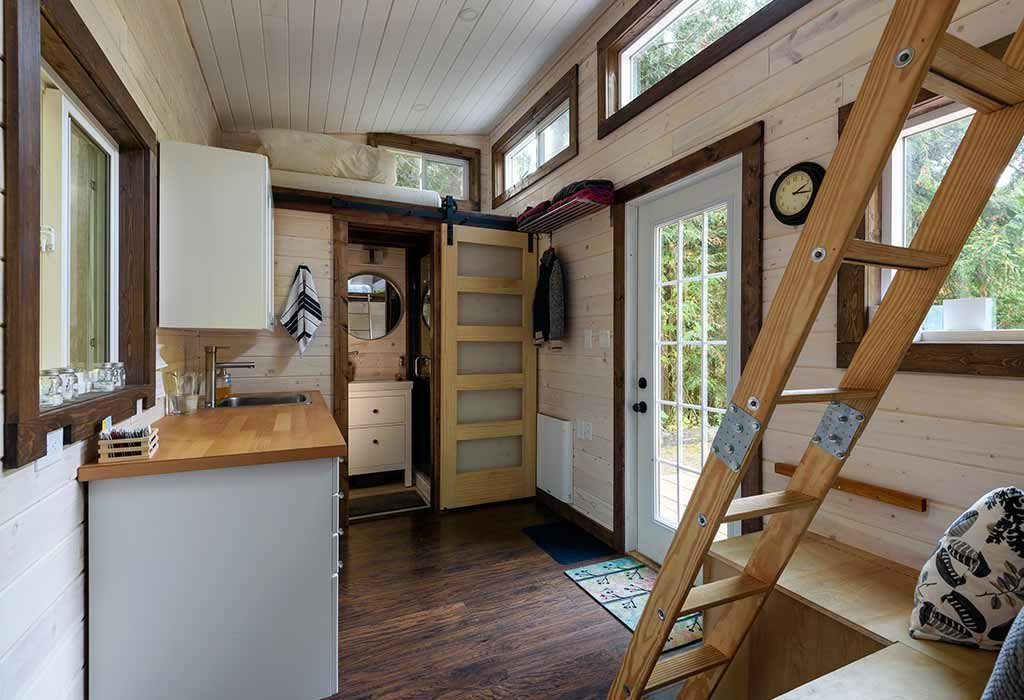 5. Strip and Sink the Floor
Once you remove the tiles of your existing kitchen floor, you will discover that its floor is lower than the rest of the house. The relief in height will add dimension to your kitchen and give it a unique character. It will also bolster the feeling that the kitchen is a cosier, separate space.
6. Pick a Colour Theme
All you need to do is figure out what your favourite colour is and commit to it for your kitchen renovation. Pick a colour you love and ensure that the whole kitchen, including the dishes, the tiles, the cabinet doors and even the oven are various shades of the colour. You can also add fun prints of your favourite colour! This is a process that will take some time, but the result will be a neatly done-up kitchen for sure.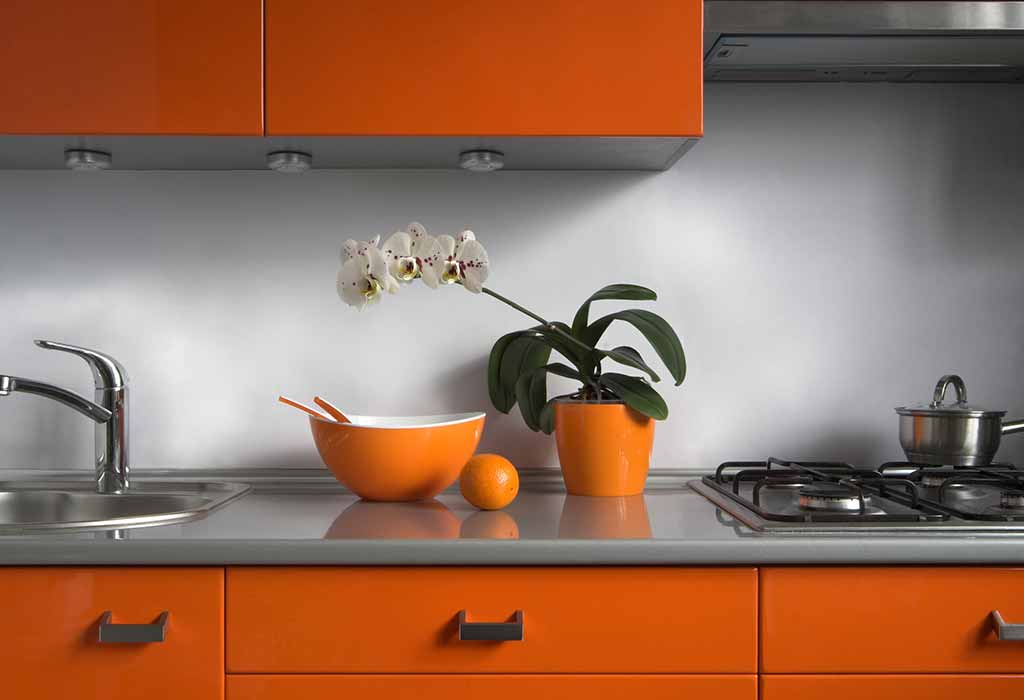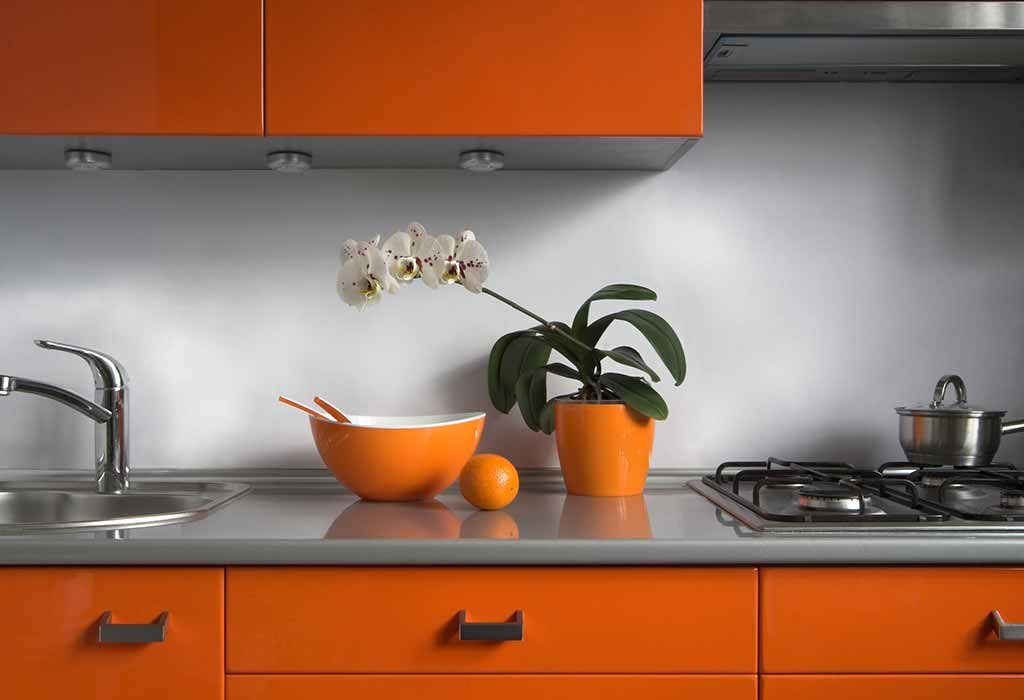 7. Replace Cabinet Doors with Window Shades
If you are strapped for choices as to how to give the kitchen a new look, then use the drop-down window shades as a substitute for your cabinet doors. Make your space even more eclectic by mixing prints in the shades. The move need not be permanent, as you can have your good old wooden panels well hidden behind the shades.
8. Marble Countertop
This is a kitchen decor idea that can outdo all the others. Marble spruces up your kitchen as nothing else does. It's sleek, it looks regal, and it's a dream to clean. The only downside is that it is expensive. Thankfully, the markets are awash with tiles which look and feel just like marbles.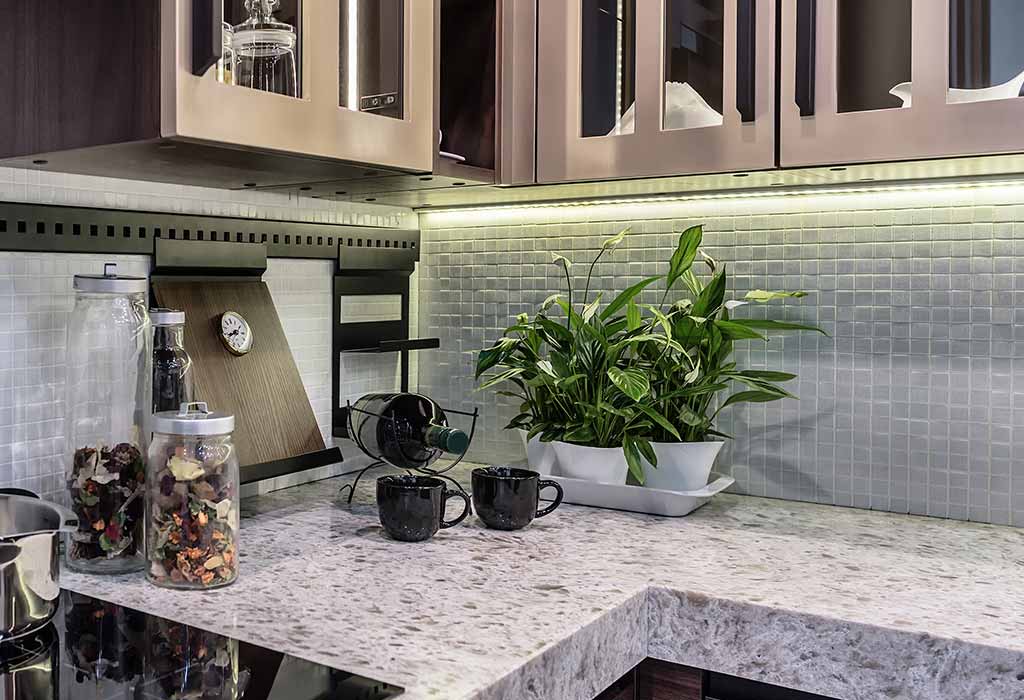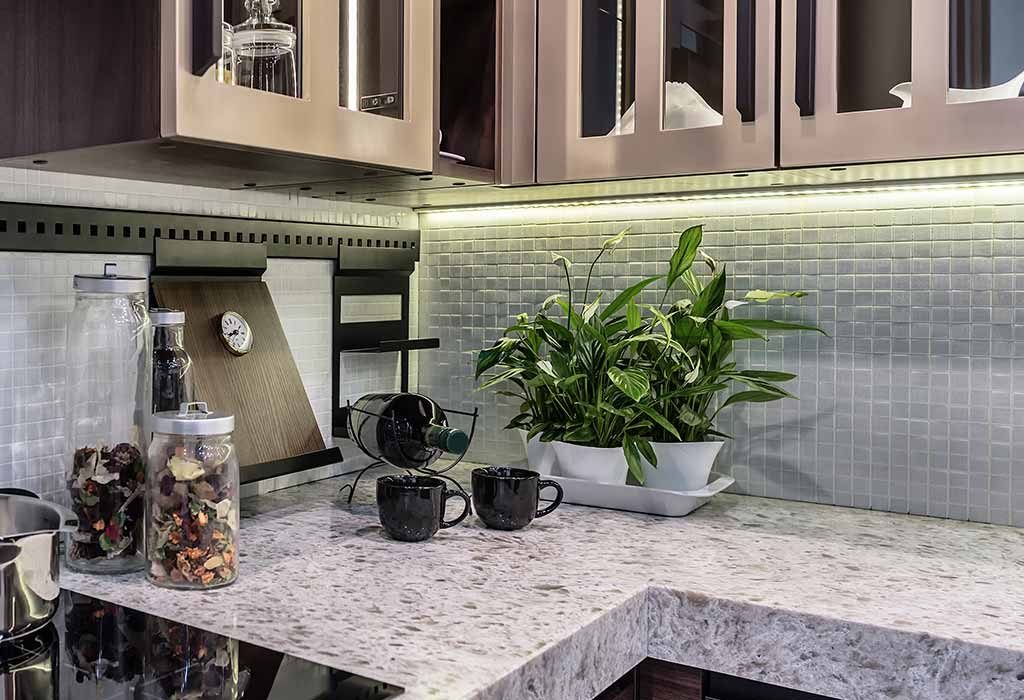 9. Add Some Fabrics
A kitchen can easily feel cold and uncomfortable because it is all granite, metal and steel. The more fabrics you add, the more it can feel like a space you can actually spend some time in, instead of just cooking. Throw a rug on the floor, a table runner on the counter, and a cushion on your high chair and observe the difference.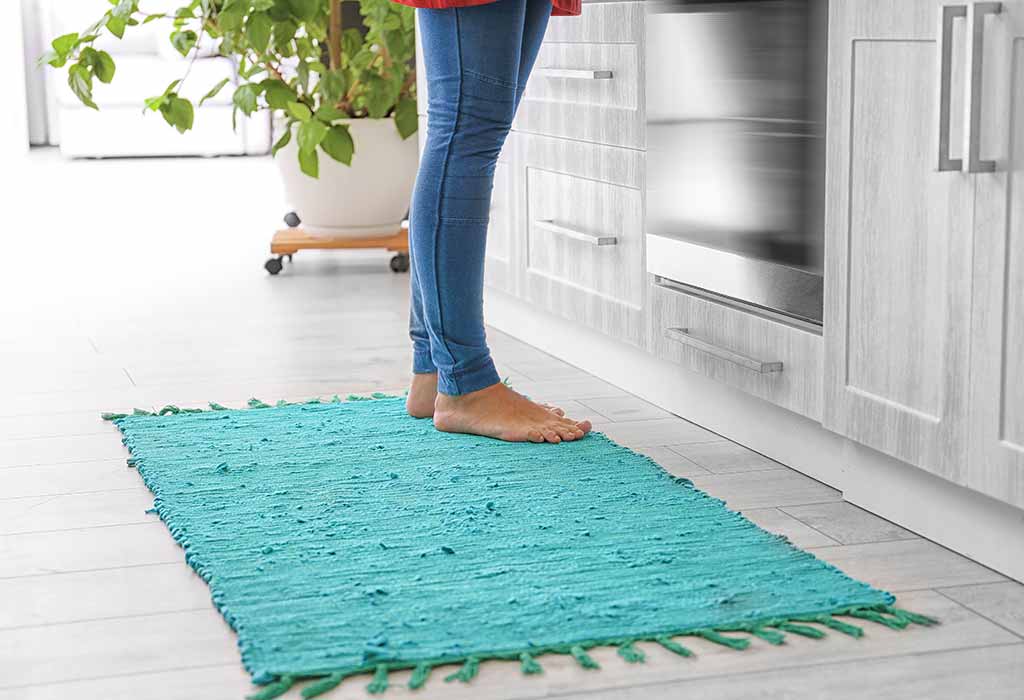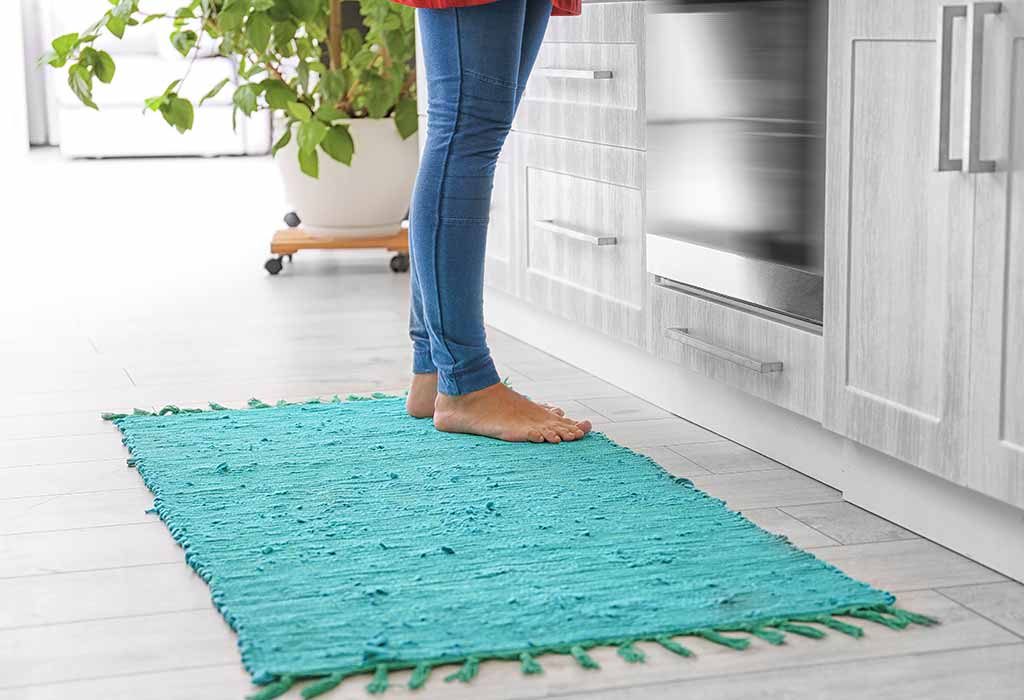 10. Let Your Lighting Imbue the Drama
Just because it's the kitchen, it need not be all work and no fun. From wide chandeliers to sleek porcelain lamps, make the best use of lighting options to give your kitchen the feel it deserves at all times of the day. It is especially useful to have lower hanging lights over your kitchen island.
DIY Kitchen Decorating Ideas
Often, you want a change in your domestic surroundings but can't seem to be able to find the energy to set off large scale changes to your space. Kitchen decor ideas on a budget are difficult to carry out if you don't have a ready group of masons and carpenters at your beck and all. So you turn to the one person who can implement your ideas best: you! After all, the best ideas are those which you can implement yourself, like the ones below!
1. Go Minimal
It's time to throw away everything that does not add to the aesthetics. Sort the items in your kitchen. Decide which ones are aesthetically pleasing enough to be displayed outside. Give your surfaces a thorough wipe down, chuck the containers you hate to see, and put out the ones you like in clear view. A sure way of ensuring your kitchen jars, bottles and containers have a uniform look is by emptying branded food items, cereals and grocery into a uniform set of containers.
2. Pay Attention to the Windows
Very often, we get obsessed with how to decorate kitchen walls and the windows are ignored. Your kitchen window or windows, no matter how small, are the source of natural light into that space. Maximise your window space by replacing older, chunky pieces of carpentry with lighter stained glass options.
3. Use the Empty Spaces
It's easy to complain that your kitchen is cramped. However, do you know whether you are making the best use of the space you have? Consider this: your counter is too small, and you have nowhere to place the knife rack or the larger ladles. The solution here is, on the walls. Hang that knife rack with sturdy nails, take up a hammer and hang those larger spoons from the space between your cabinets and your counter and voila, you suddenly have a lot of space!
4. Use a Uniform Metal
While decorating the kitchen shelf, what you might miss is the value of the small blender in your counter, the handle of your shelf door and the mortar and pestle. Together, the three can correspond to a metal scheme that can tie your entire kitchen together. So work towards making sure that all the metal in your kitchen — from the oven exterior to the mixer handle, to the doorknob — correspond to a single brass, silver, black or gold shade.
5. Add a Faux Splashback
Contrary to what you might think, a kitchen splashback is notoriously easy to install. Don't worry, you neither need the skills to put up neatly spaced tiles nor do you need to call the contractor. You just need to buy a tub of moisture-resistant paint (the glossier, the better) and get to the task. Choose a colour you like, and you are all set.
No matter how big or how small your kitchen is, it's yours. It's as unique as you and therefore, you need to be clever with how you redo your space. The ultimate family room, a kitchen not only makes memories, but it also helps preserve them forever. Don't you remember how warm you felt as you crept up behind your mother for a taste of the soup she was cooking? So try these kitchen décor ideas to have the most stylish, yet practical kitchen ever!
Also Read:
How to Clean Your Kitchen Electronics
How to Keep Fruit Flies Away From Your Kitchen
Tips for Having a Vastu-Compliant Kitchen