15+ Innovative Black and White Interior Design Ideas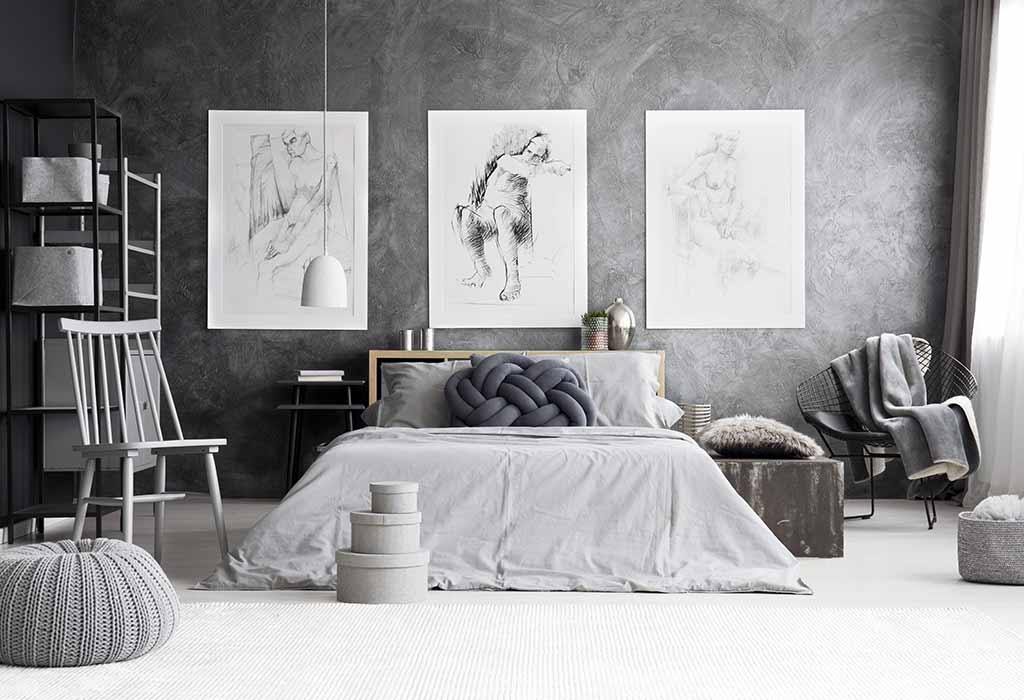 The Black and white color palette is the most sought-after interior design theme. This classic color scheme has just two colors but can be adapted in endless design possibilities ranging from bold statement design to subdued design. Everyone loves to create black and white spaces in their homes for a stunning and dramatic effect. Black alone is striking; however, the effect is dramatic when white is added in the design scheme with black. Though both of them can create numerous impacts, from elegant to striking, the decorating is still always sharp, clean, and unquestionably sophisticated. Together they can elevate any simplistic or minimalistic design to the highest heights and bring any boring room to life.
How Do You Decorate Your Home With Black and White?
Monochrome, by its name, makes people think it will be a boring color scheme. However, when applied effectively in interior design, the white and black combination can result in engaging and interesting design concepts. With just these two colors, countless decoration ideas can be incorporated. Interior designers use this black and white palette and create numerous decorations.
Firstly, to decorate your home in black and white, you need to decide what impact you want to give it. These two colors can be combined to give numerous effects such as dramatic, calming, elegant, bold, classic, sleek, chic, sophisticated, and cozy, to name a few. Depending on your vision, you can use these two colors to create the effect you want. You can use these colors for the wall paint or floor tiles, or furniture or in the artworks or your wallpaper. Even when you keep your linen in monochrome colors or patterns, you can make a style statement effectively. Below are some design ideas to inspire you to use black and white to decorate your home.
15+ Stylish Black and White Home Decor Ideas
A Black and white high contrast color scheme is ideal for adding drama and sophistication to any room. Below are some black and white decorating ideas to incorporate this color scheme into your home décor:
1. Complete Black and White Living Room Design
Create a visually appealing and sophisticated living room by using only black and white colors. The neat white and black interspersed lines make the room interesting. Keep the walls pristine white with black furniture. To add dimension to the room, use black-and-white patterned cushions and pillows.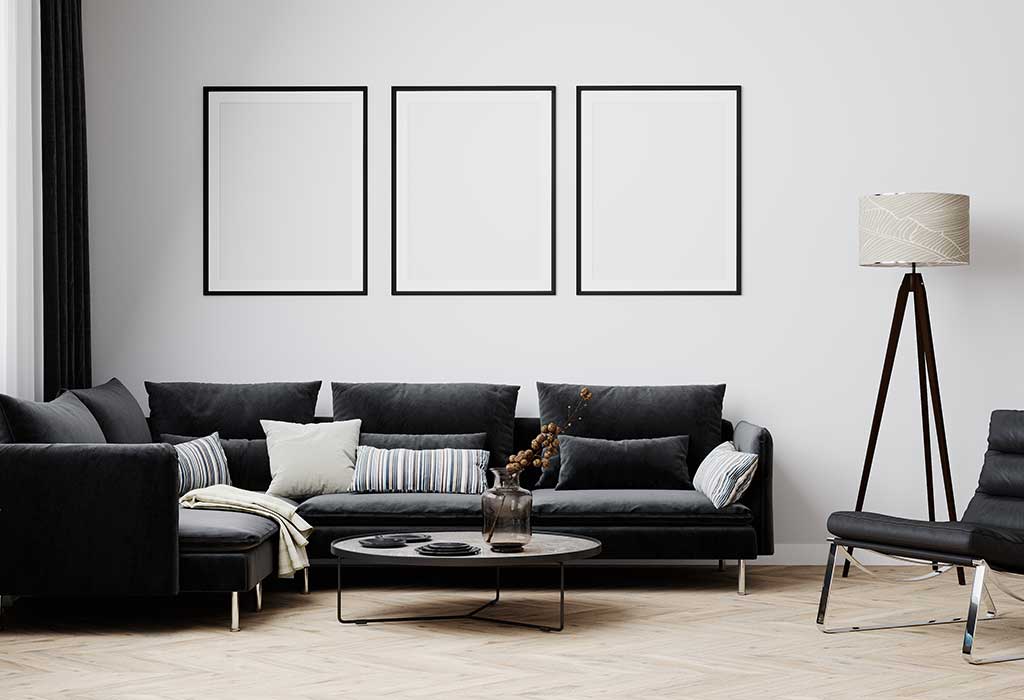 2. Decorate With Monochrome Artwork
Instead of going for a white and black décor, add abstract black and white art to your living room or bedroom to make a style statement. A stark white or ivory white walls will be the perfect backdrop for abstract artwork or photographs in monochrome colors. Keep the frames in black or dark wood color.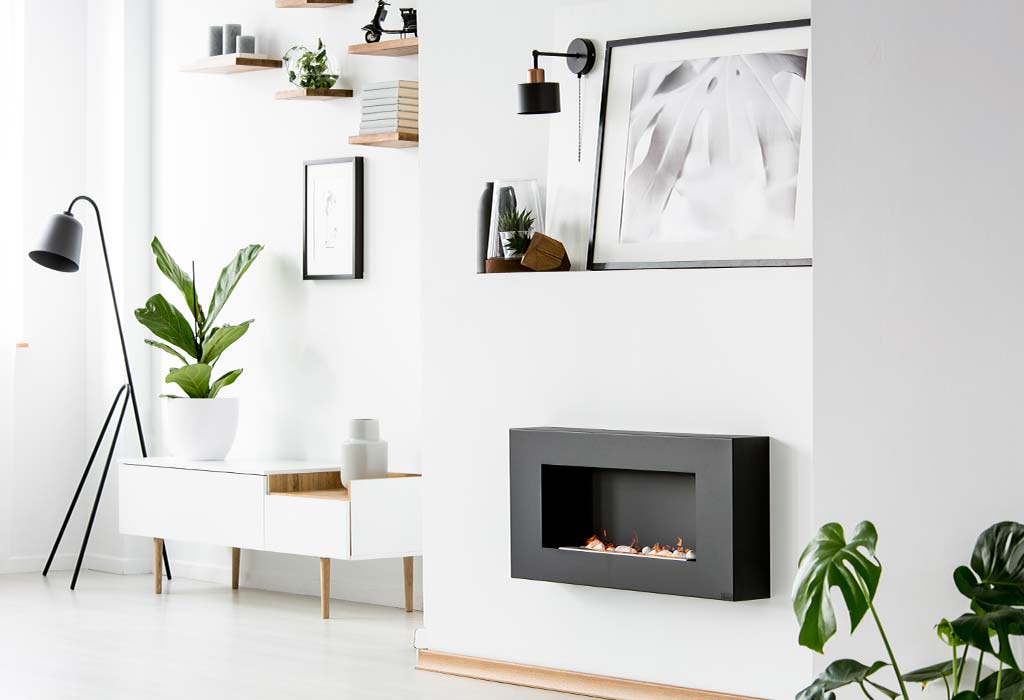 3. Incorporate Grey Tone
Don't want to go for dramatic black-and-white living room decor? Opt for a black, gray, and white living room instead. With shades of grey incorporated in the décor, the living room's appeal is enhanced to make it look more interesting. The white wall with a black accent wall and a white floor create a contrast to make the room look homely and spacious.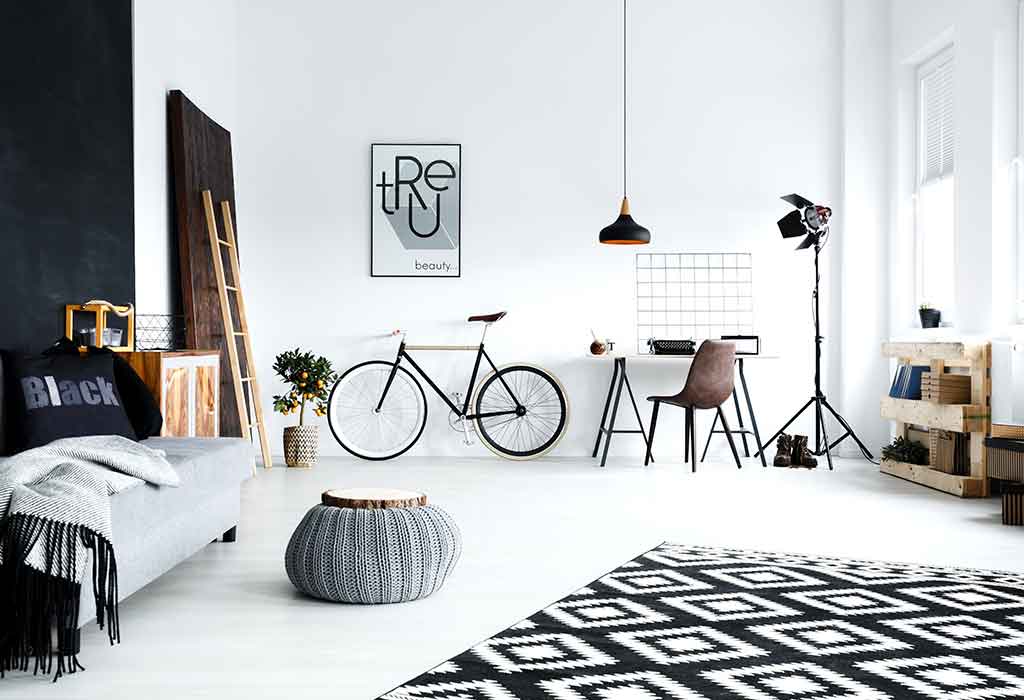 4. High Contrast Bedroom Design
Elevate your bedroom décor by using black and white high contrast colors. For a contemporary feel, use a black color bed or curtains. White furnishings and linen will look feminine here as they are well balanced with the black bed and black chair. Add in a statement large frame mirror or a lamp to add a refined touch.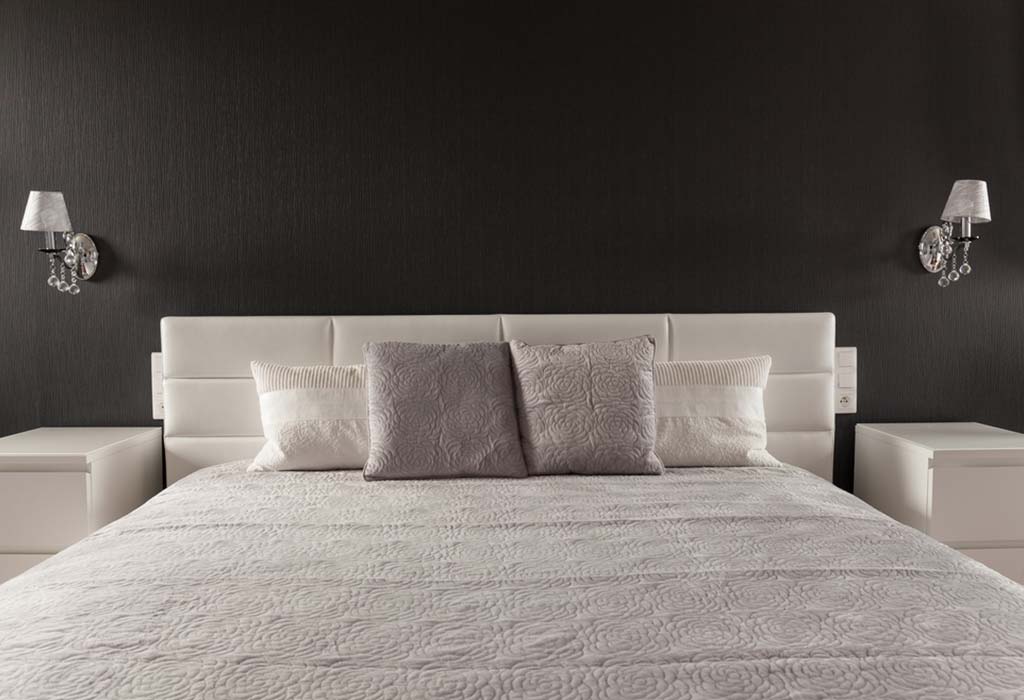 5. Add Gold Accessories and Fixtures
A small bathroom looks elegant in a black and white color scheme. Use white for all the walls and sink for a bright look. Use black marble for the countertop to get a sophisticated look. Shiny gold accessories and other small light fixtures add to the elegance.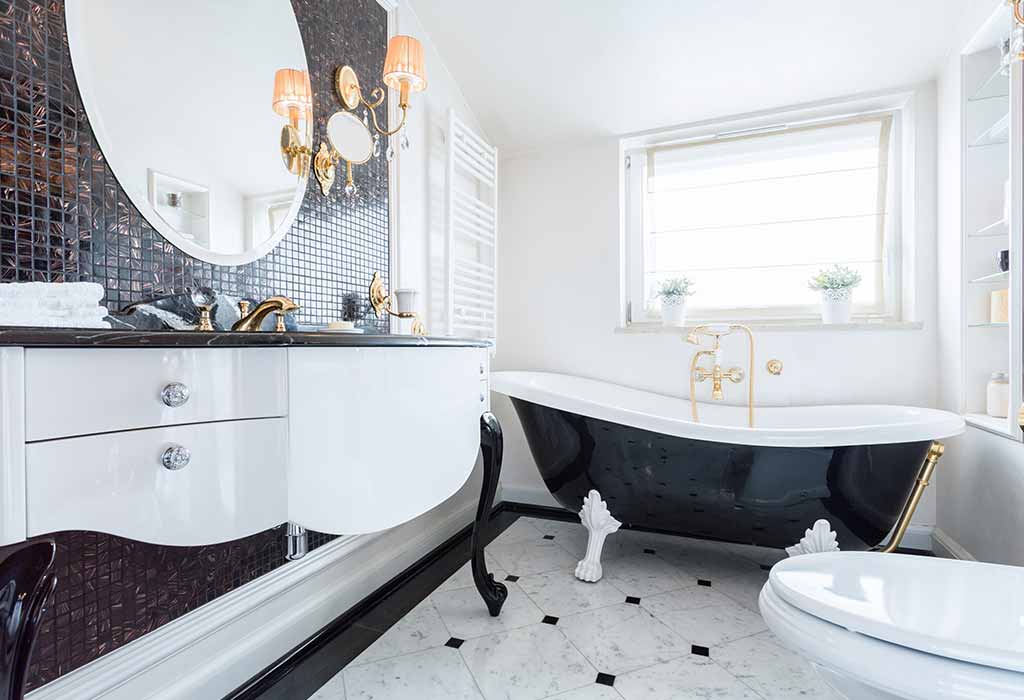 6. Add Touches of Black
Add touches of black color to the monochrome bedroom ideas to keep it interesting without going overboard. Use various shades of white in decorating your room to make it look fresh and spacious. Add a black-and-white check or striped bed skirt to your all-white bed linen, or go for black printed pillow covers. You can add more touches of black by using black lampshades, mats, table trims, or hardware. A statement black comfortable chair in the room will complete this elegant look.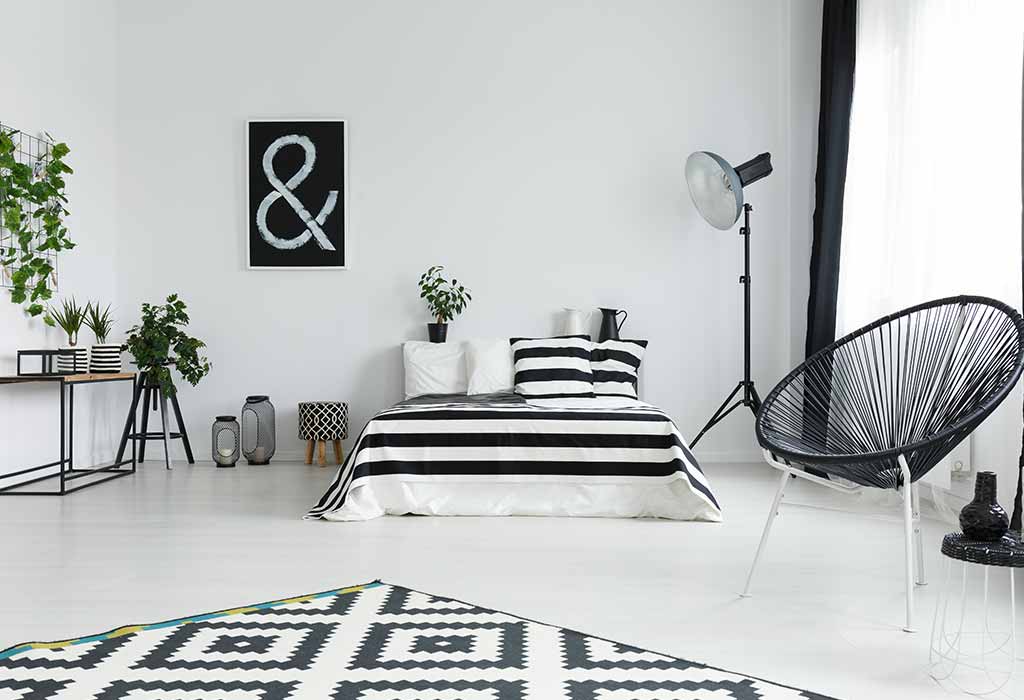 7. Black-n-White Patterned Statement Wall Design
Use the classic black and white pattern design to make a statement in your room and make any simple room interesting. Paint one wall in a black and white pattern to make it the focal point of your décor. Ensure other accessories and floors in your room are simple to give the wall a full visual impact. Instead of everything in the same true bright shade of white, use altering shades of grey to give warmth to the room. Keep the furniture in black to not overshadow the statement wall.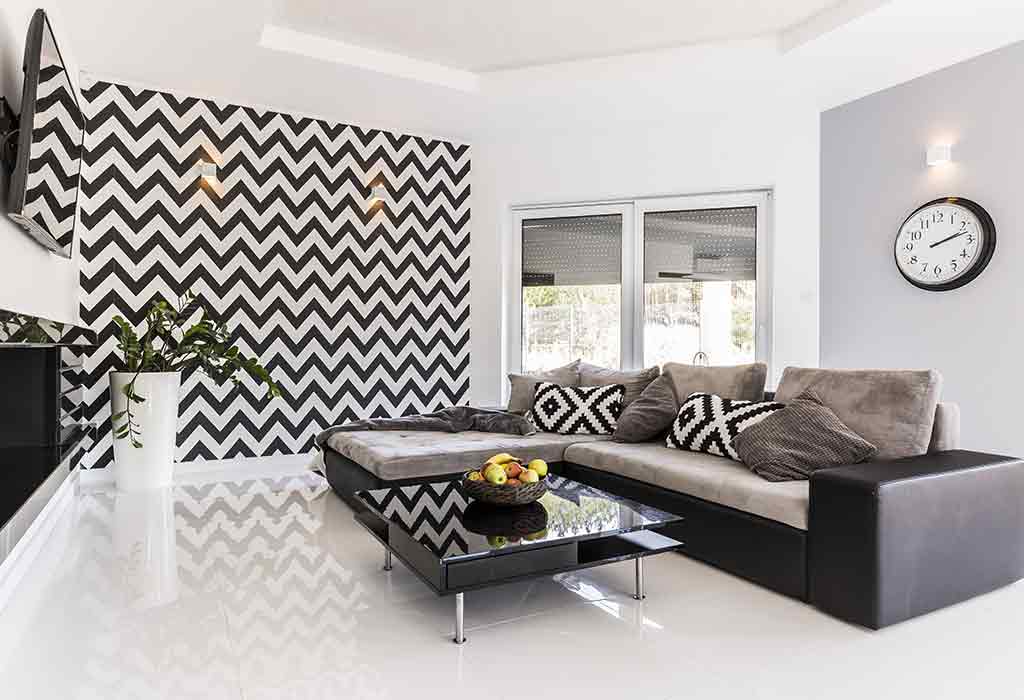 8. Use Damask Pattern Decor
Don't want to be too dramatic with your white and black room décor? Tone down the use of black color in your décor by opting for traditional damask patterns in black and white colors. Keep the walls white with furniture in different shades of white. The damask wallpaper will make the room fresh and contemporary due to the graphic color scheme. Use different damask patterns for the furnishings to give your room a cohesive look without going overboard.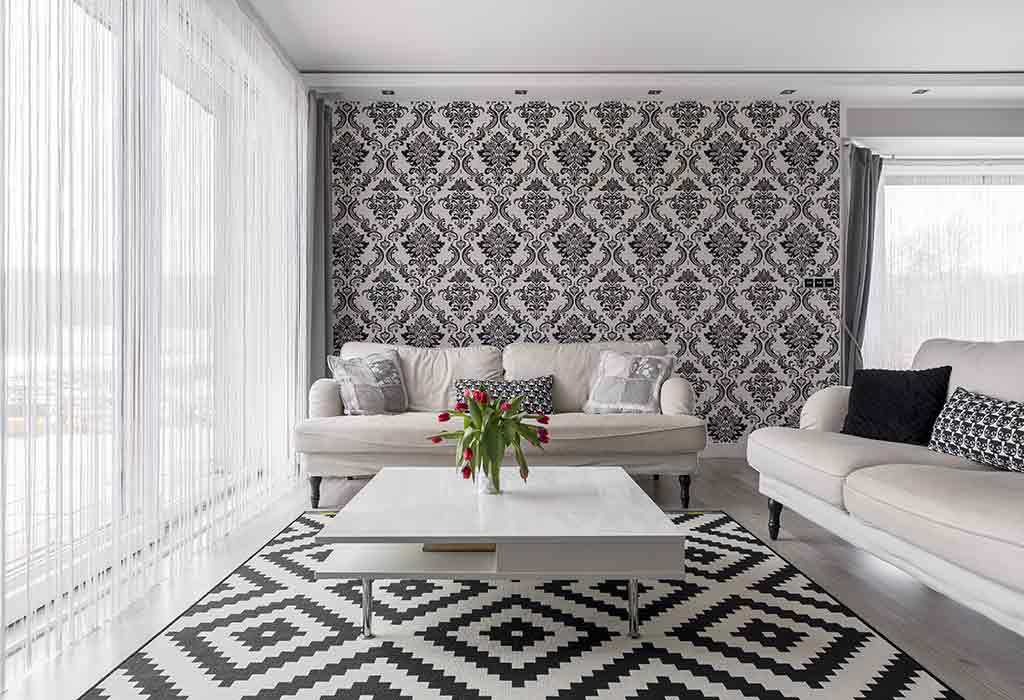 9. Checkerboard Floor Design
One of the most popular design ideas for a black and white room is a checkerboard floor. Use black-and-white tiles or marble flooring to give a classic personality to any room. Keep the furniture in high-gloss wood with grey furnishings to keep the interior interesting and glamorous.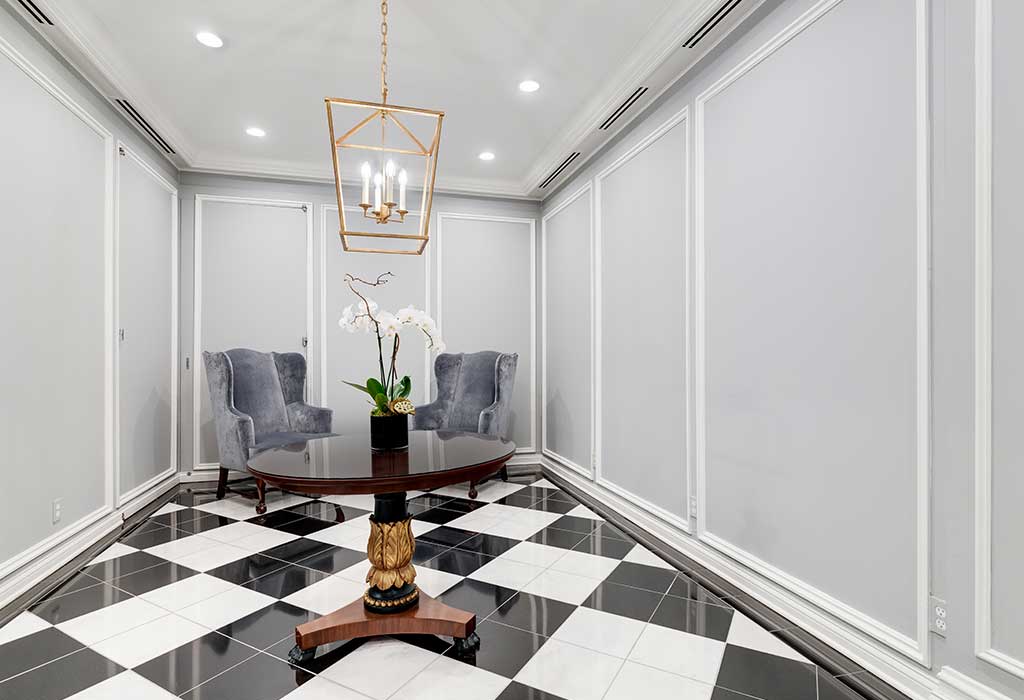 10. 3D Accent Wall Design
For a dynamic living room décor, add a 3D accent wall. The sleek and clean white living room design becomes breathtaking with the addition of this architectural marvel. To add touches of black, use a black table and black sofa. Add a grey rug to lessen the contrast.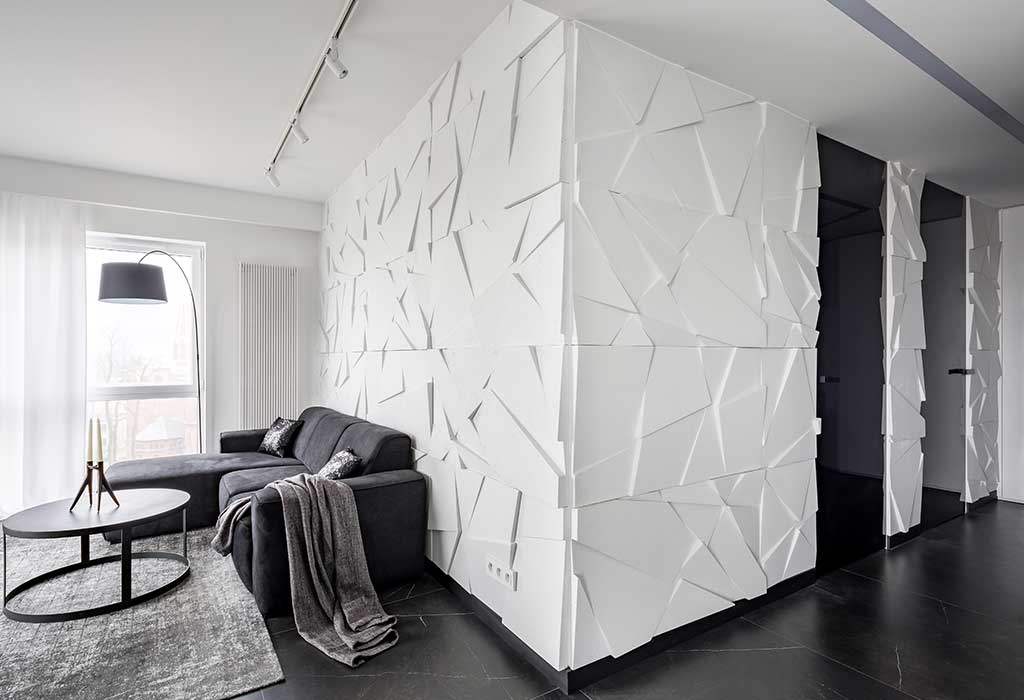 11. Bold Sofa Design
To decorate your living room in contemporary glamour, use glass walls with black wood paneling. A bold, black sofa will dominate the room decor, and the soft white floor will balance the black color paneling. Add fresh potted plants to soften the decor.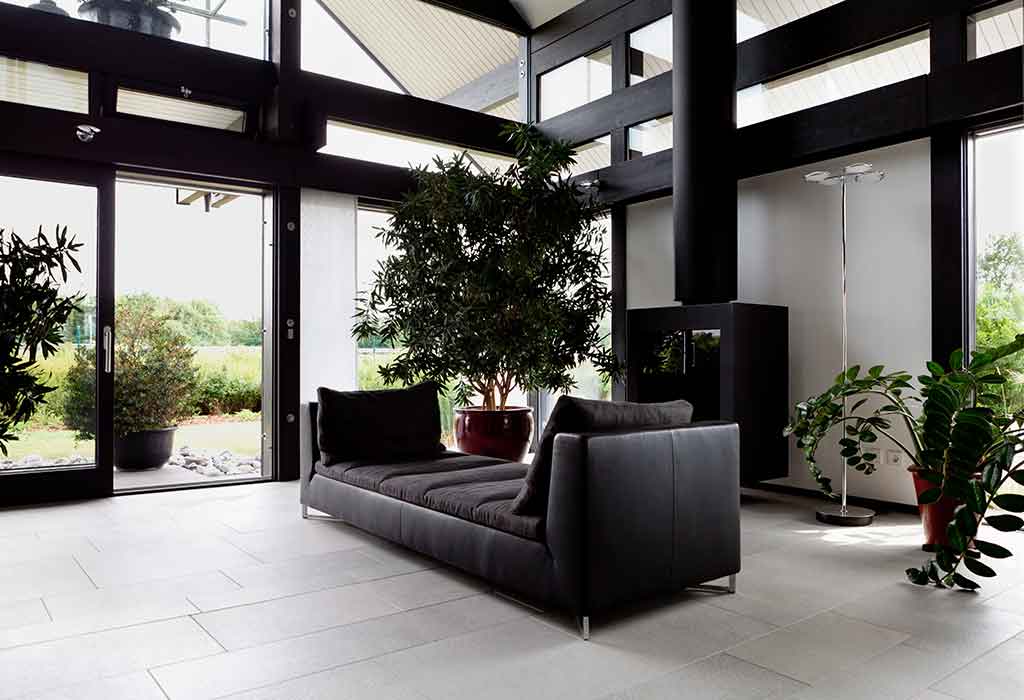 12. Keep It Simple
Sometimes simplicity is the best. Going overboard on a Black and white color scheme may result in a not so desirable outcome. So instead of stark white walls, go for a soft ivory white color with a single grey wall. The matt black wood floor adds to the elegance of the room. A center table in black wood with a black comfortable sofa will make your living room look stylish. Add in white pillows to balance the black color…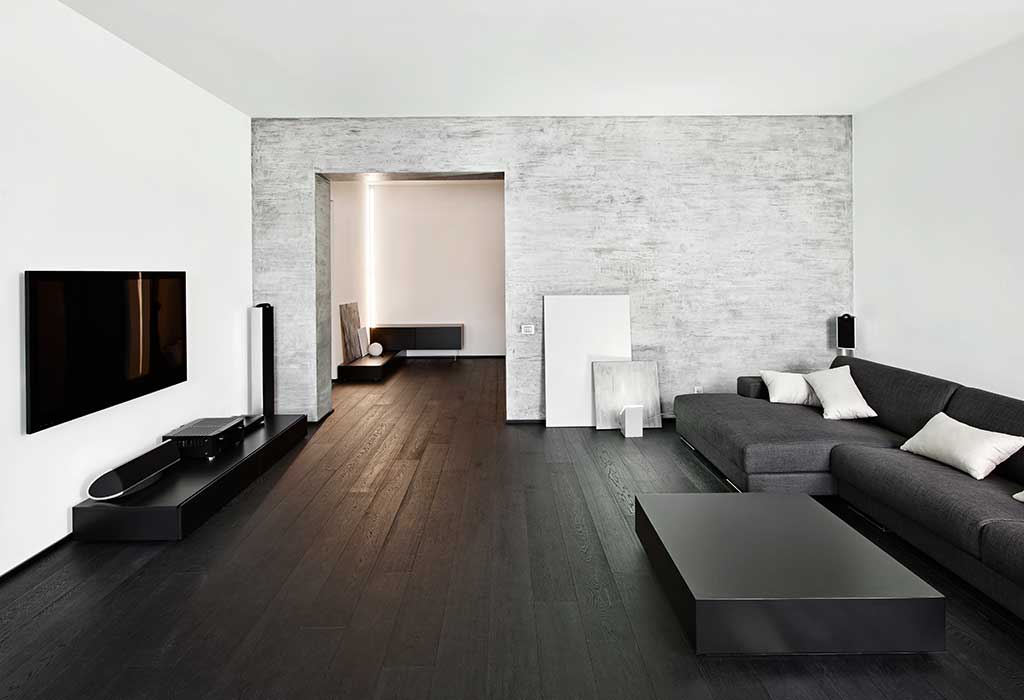 13. Minimalistic Monochrome Design
Minimalistic furniture with a monochrome color scheme can create an aesthetically pleasing room. Single matt greyish-black walls make the otherwise white room striking. A simple grey sofa and cushions make the living room comfortable. Add an iron floor lamp and patterned rug as a statement piece.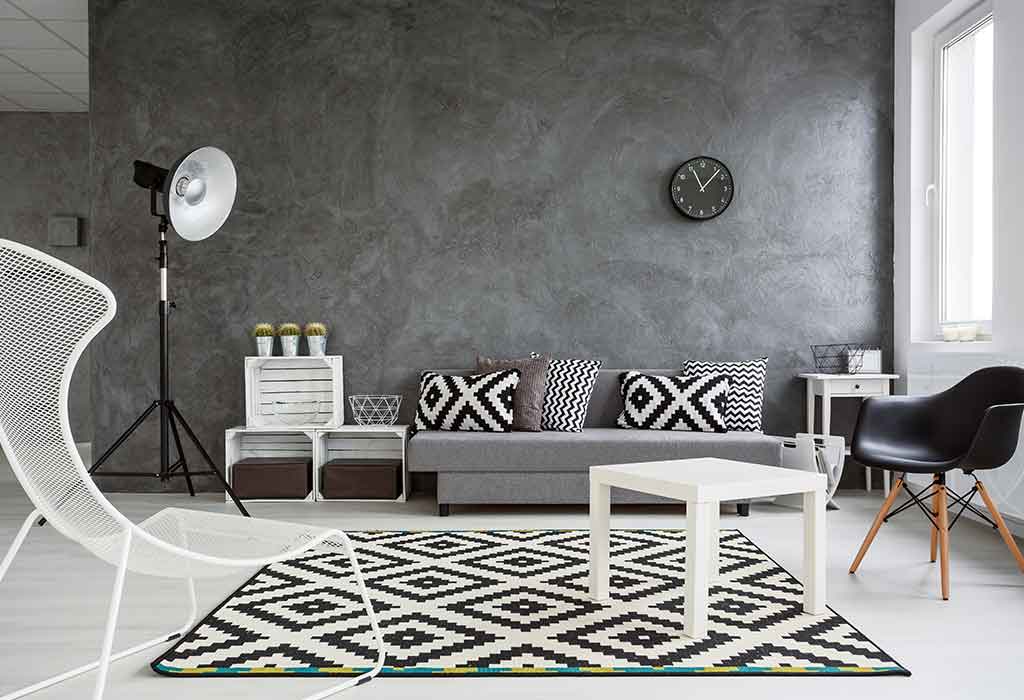 14. Black And White Kitchen Design
Design your kitchen in a comfortable and modern design by keeping the color palette black and white. Use white for walls, cabinets, and other accessories to give a fresh and bright look. Add a gorgeous spin to your décor by painting the kitchen island in an inky black color or using black marble. The wooden floor keeps the décor from being too stark, and it adds warmth to your kitchen space.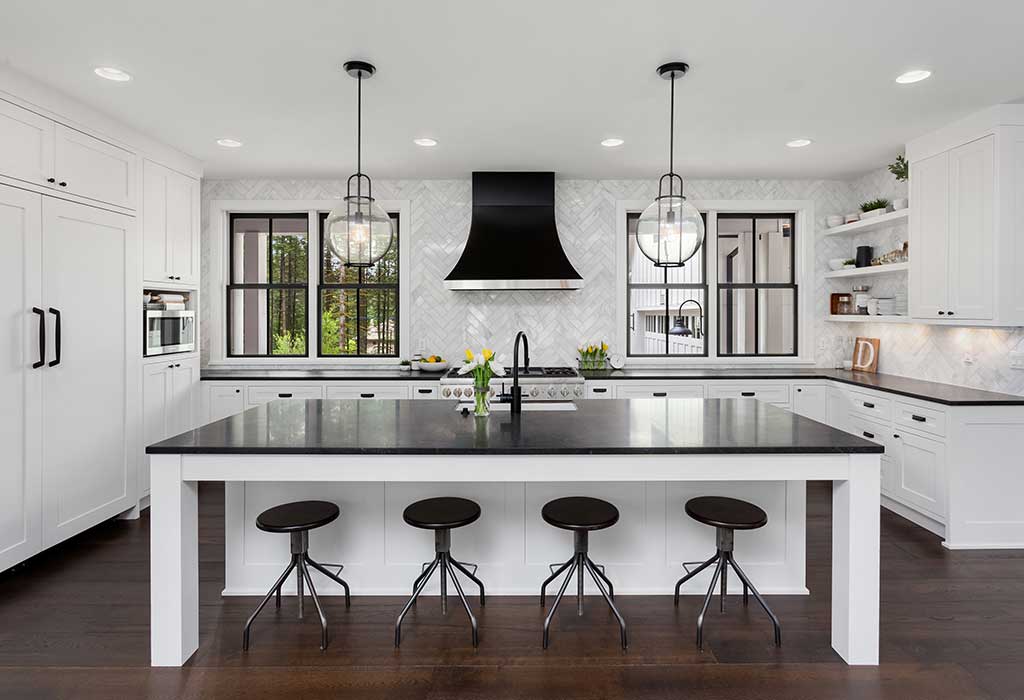 15. All White Design
Make any room look bigger with an all-white décor from the walls to shelves to the sofa and floor. Add a black soft rug for dramatic contrast. Use few black and grey cushions to soften the contrast.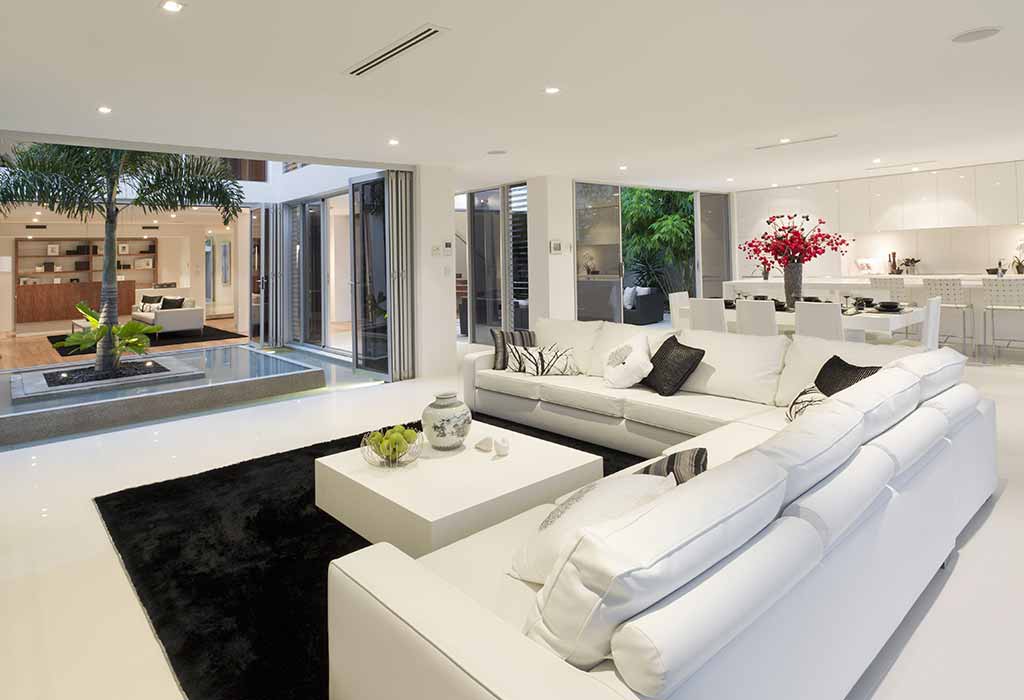 16. Use Monochrome Wallpaper
Add depth to any room by using wallpaper in a monochrome pattern. The wallpaper will create a spectacular accent wall and add depth to the black-and-white room color scheme.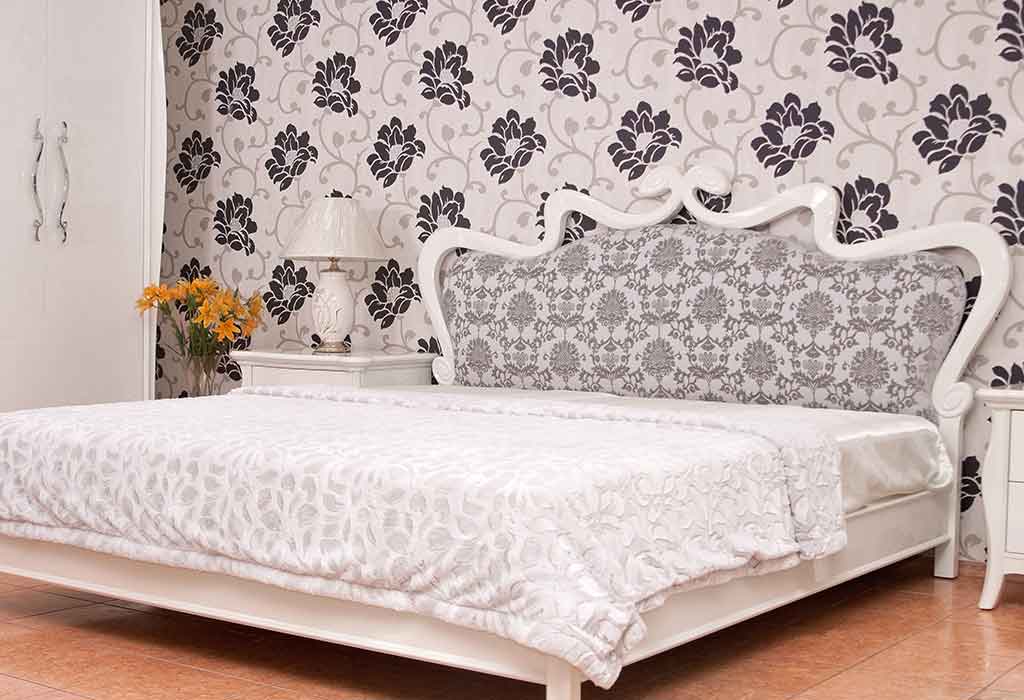 Take inspiration from any of these black-and-white design ideas to create a unique interior for your home. You can easily mix and match a few of these ideas to create your dream home décor.
Also Read:
Spring Home Decoration Ideas
Low Budget Home Decorating Ideas
Farmhouse Decorating Ideas for Your Home