15 Creative Halloween Costumes for Your Pet Cat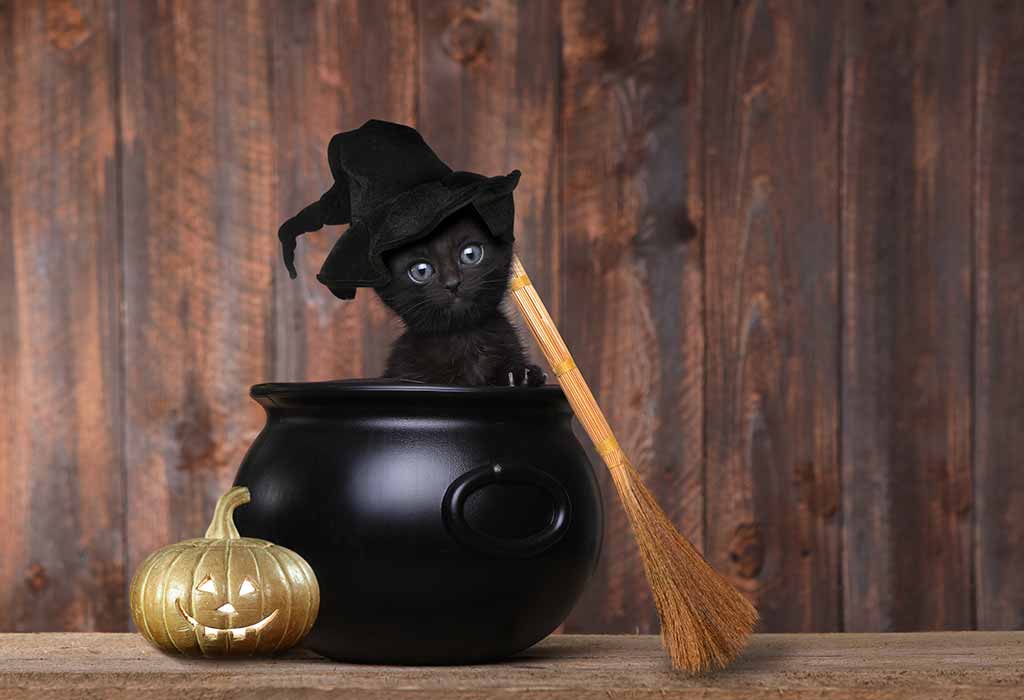 In this Article
Trick-and-treating is a family event, and you may want to take your little fur babies along with you on this neighborhood adventure. But since they need to look the part as well, you need to invest time and money in gathering some of the most adorable cat costumes. With a bit of imagination and work, you can dress up your cat in one of the 15 unique Halloween costumes for your furry pet this year.
Cute Cat Halloween Costume Ideas
Cute cat costumes have long been a fixture of Halloween, at least for those of us who know what we're doing. This is a fantastic way to dress up your cat for Halloween. So, get creative with your kitten Halloween costumes for this year! With these fifteen amazing cat costume ideas, you can go on a nightly stroll across the neighborhood in all your scary and adorable glory!
1. Lion Cat Costume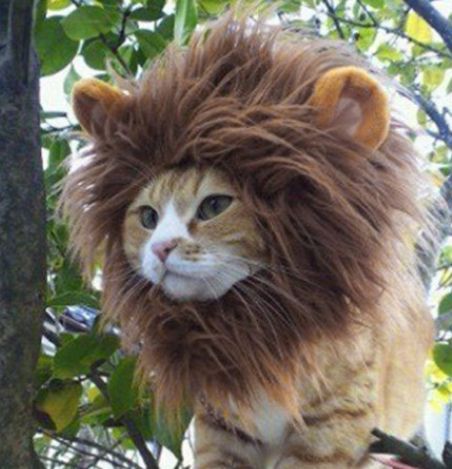 If you decide to dress your cat like a lion for Halloween, you can expect to have a fantastic time with your friends and relatives. You can instantly transform any outfit into something beautiful by utilizing the unique characteristics of a Lion costume! Using this lion plume Halloween costume, you can transform your cat into a massive grassland cat for one night.
2. Cat-wizard Costume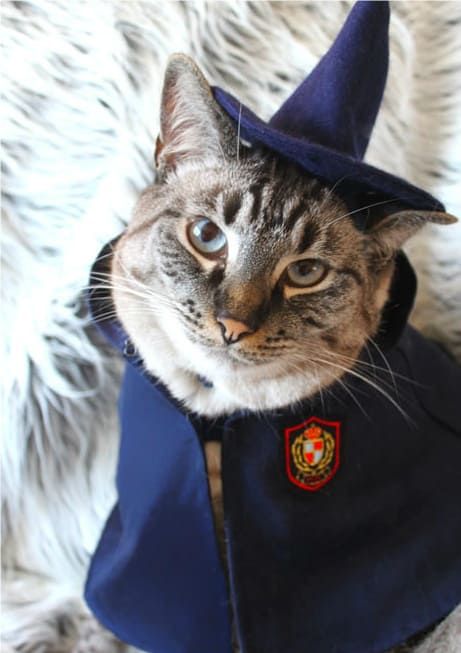 Was it a character from Harry Potter or The Wizard of Oz? Doesn't this come across as more 'Hairy Catter' than anything else? This Hogwarts cat costume includes a pair of round glasses to complete the transformation, perfectly designed to transform your cat into a mythical creature.
3. Cowboy Cat Costume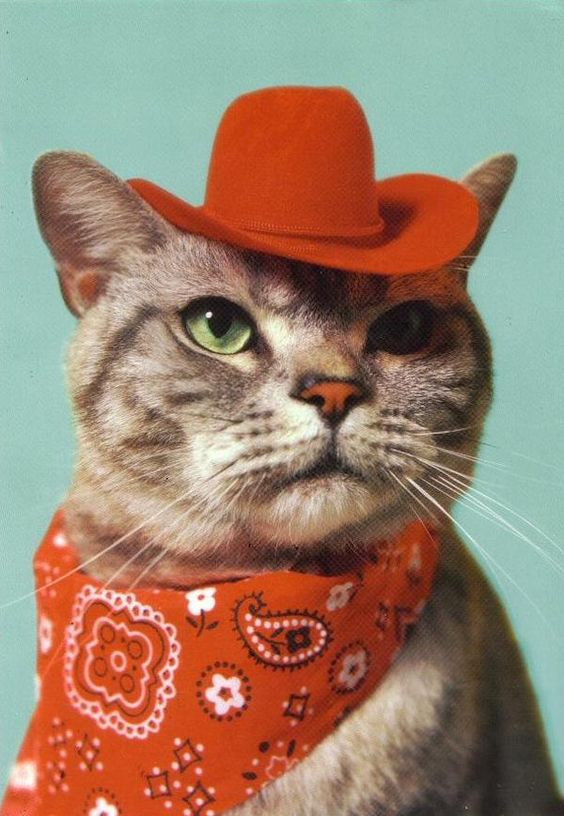 Is it true that you aspire to be a Chewy Cowboy? Dressing up your pet cat in a cowboy costume as soon as possible helps you bring home the gold and feel like a winner this Halloween! It comes with a variety of accessories, including a cowboy hat and a jazzy necktie.
4. Avocado-toast Cat Costume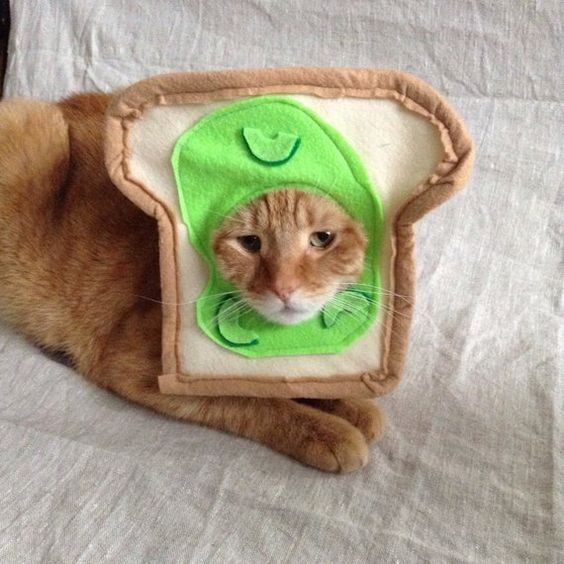 This kitty cat costume for Halloween is adorable! The dress is cute, and the humor is fantastic. By inserting your cat's face through the hole, you can entice them to wear it. That's what you were looking for!
5. Birthday Cat Outfit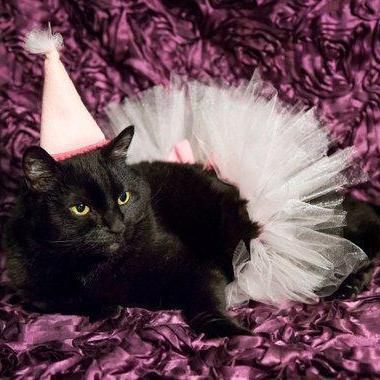 This year, your pet cat's Halloween costume could be either the B'day male or female costume. You can use it again on their birthday, which is one of the best parts of this gift. If your pet cat's birthday falls on Halloween, you'll get bonus points.
6. Pumpkin Cat Costume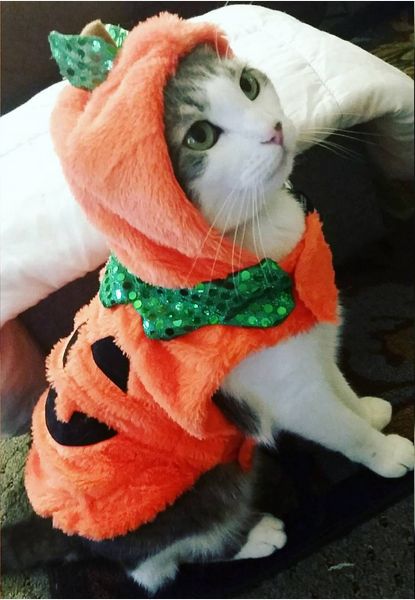 It's a classic Halloween costume for your cat, and it'll look great on you, too. The jack-o-lantern costume is lovely, whether or not the pumpkins' stem caps are included in the ensemble.
7. Bat Cat Costume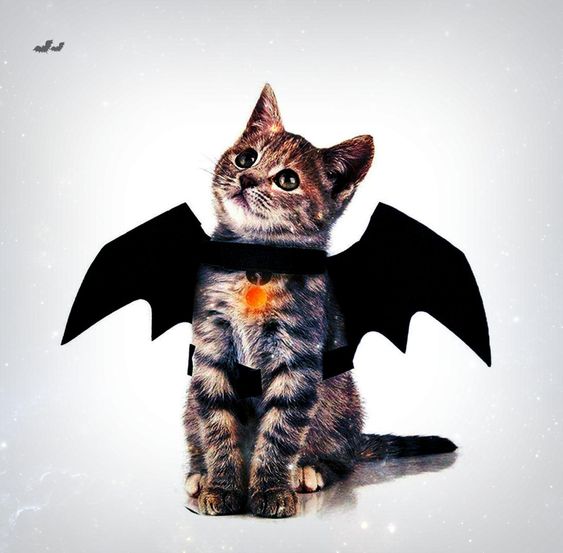 The Bat-cat has finally made his appearance! According to one customer, the outfit was so comfortable that your pet cat would not take it off.
8. Santa Claus Cat Costume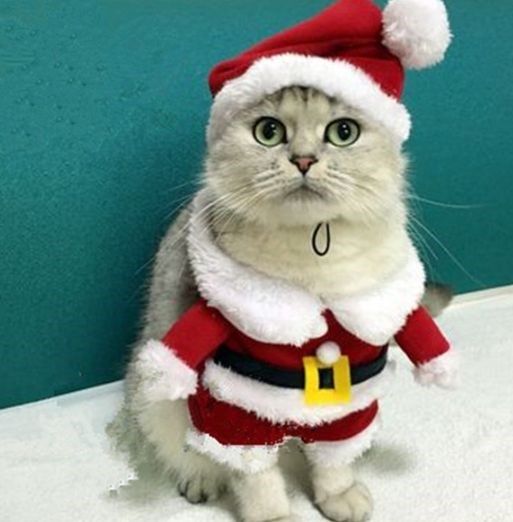 Santa Claw-paws has arrived at the scene! If you want to dress up as Jack Skellington, Sally, or another movie character, our pet cat Santa Claw-paws can serve as Santa.
9. Bee Cat Costume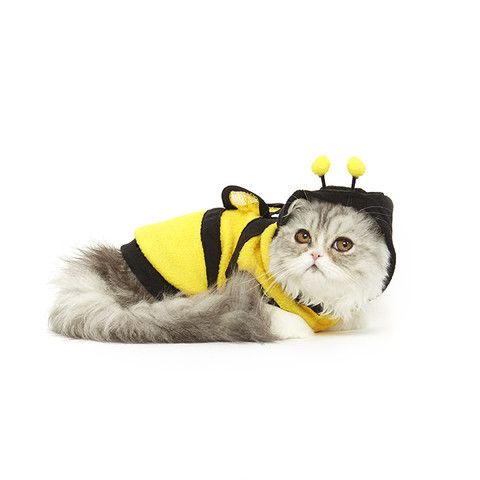 It's hard to imagine anything more wonderful than this in the world. Watch your cat get hugs and pets all night long as they buzz and purr around in this bee costume!
10. Spider Cat Costume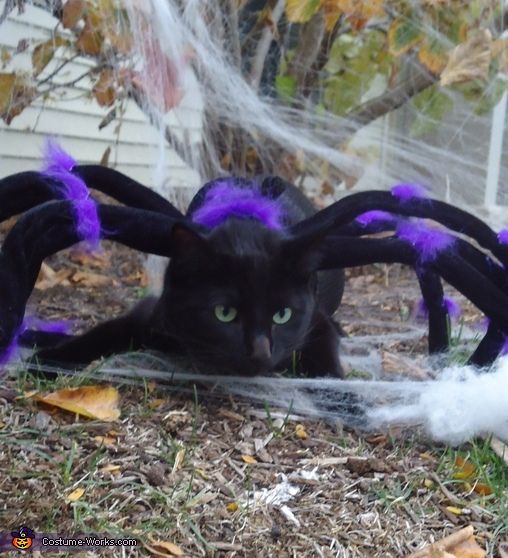 Why not give your cat an additional eight legs? If you have a black kitten, you can dress them up like a spider in one of these Halloween cat costumes for kitten dress-ups as you play the witch for a spooky family look.
11. Graduate Cat Costume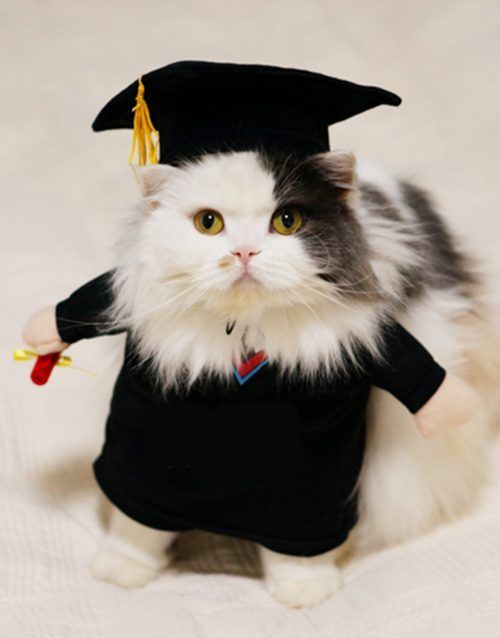 Make graduation melodies a part of your Halloween celebration! But do not forget to include the kitty cat costume that comes with a cap, robe, tassels, and diploma for your adorable miniature graduate pet cat!
12. Doctor Cat Costume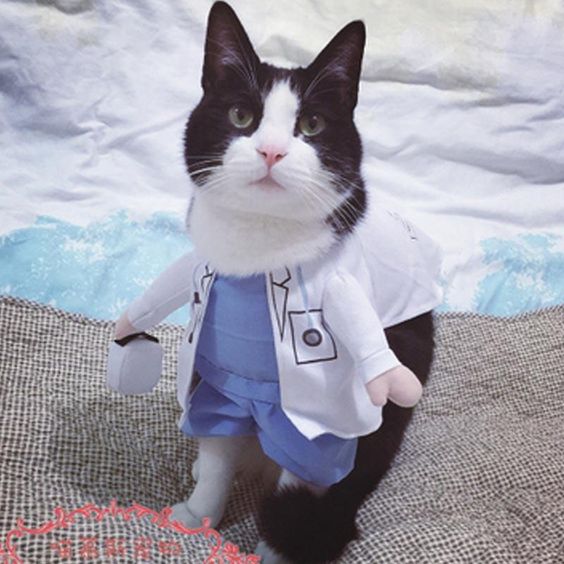 Even if your cat does not possess a medical degree, dressing up in this amusing costume is sure to bring smiles to everyone's face this Halloween.
13. Pirate Cat Costume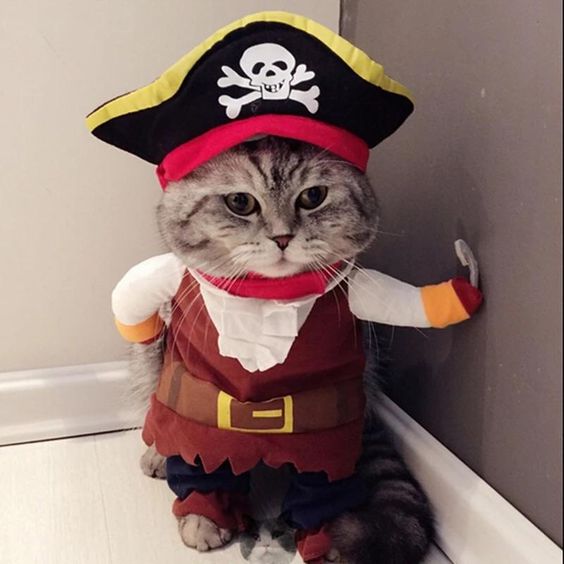 In this stunning costume, your favorite cat will be crowned king of the high seas by all of his subjects. Do take caution not to place a real parakeet on its shoulders!
14. Peacock Cat Costumes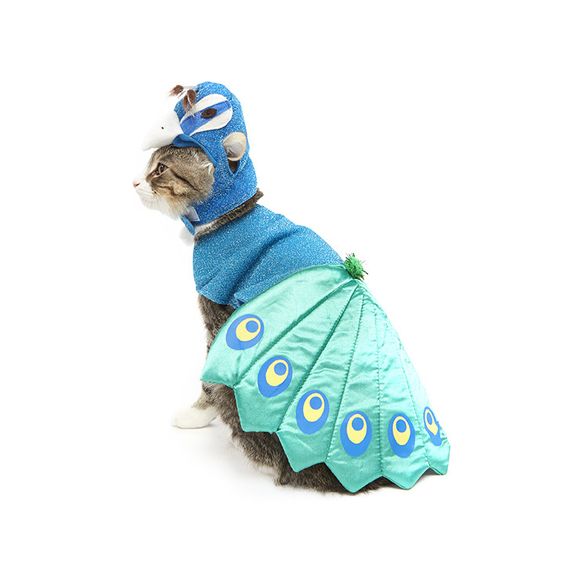 Your cat will be the center of attention in this vibrant and eye-catching peacock costume. And that's not even considering dressing up a cat as something they're known for, such as chasing birds.
15. Unicorn Cat Costumes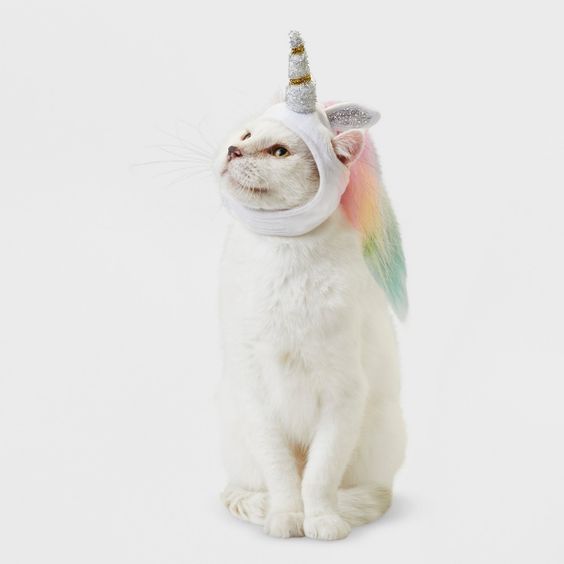 As if you weren't already aware that your cat is a mythical unicorn-like creature!! In case your cat does not like wearing full-body costumes, this Halloween outfit is perfect for them.
Any kitten costume you choose will do, from the simplest fluffy cat mane to the most elegant physician's gown you could want. The fact that you are putting something like this on your kitty buddy will make them ecstatic and make for an overall more delightful Halloween for you.
Also Read:
Trio Halloween Costumes Ideas
Halloween Costumes Ideas for Men
Hocus Pocus Costumes Ideas for Halloween