15 Best True Crime Podcasts of All Times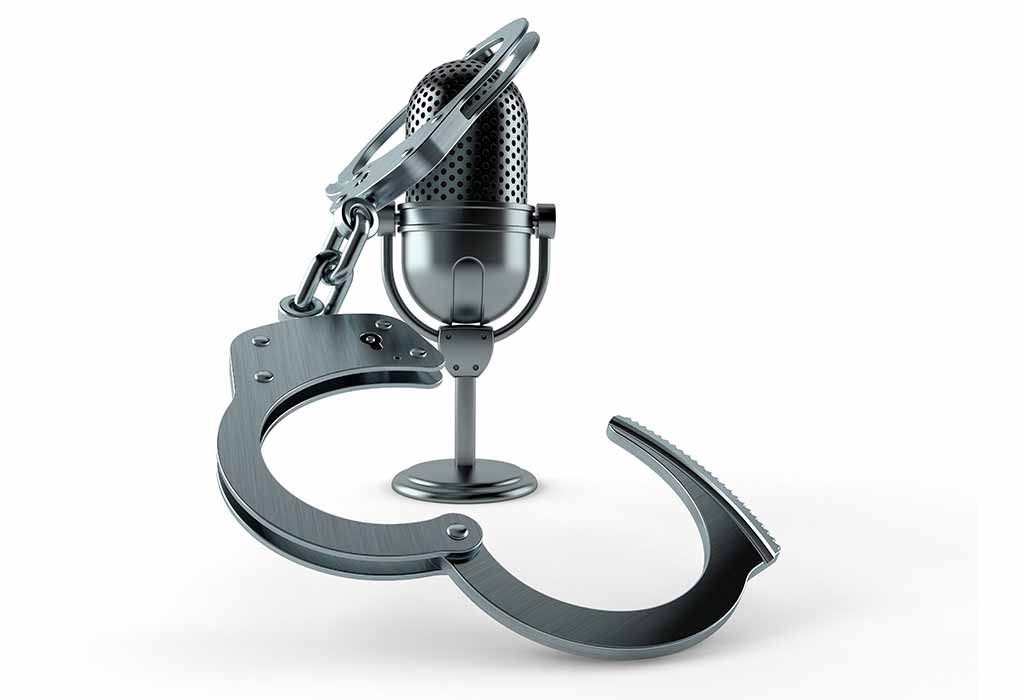 In this Article
True crime triggers fear among its listeners as it helps in experiencing trauma and danger that is not associated with reality. Moreover, it helps develop strategies and coping mechanisms subconsciously to handle fear if a similar situation arises.
Most Popular True Incident-based Crime Podcasts
Podcasts have become a regular part of our daily lives. As interest in crime and judiciary has proven to be particularly popular among listeners, the true-crime landscape continues to see growth. The genre may range from reconsidering judicial verdicts, investigative journalism to chatty retellings of some of the most infamous trials and cases of current times. The twisted plots, evil characters, and hard-hitting stories of true crime podcasts allow listeners to delve deeper into the occurrences of cases, form their theories, and occasionally help investigators in real-time.
A regular podcast listener can dive into the depths of the occurrences of a true crime during a commute, long walk, workout, or while performing household chores. A podcast allows a listener to enjoy such audio without taking in any haunting or riveting visuals. Whether you're interested in murder, fraud, international conspiracies, kidnapping, or unsolved shocking crimes, the best new true crime podcasts would surely shock, inform, and enthrall you for years to come. These podcasts are digitally recorded episodic story-telling that has quite an addictive impact on listeners.
Sometimes, true crime podcasts can substantially impact the judiciary by triggering renewed attention to a shut case, assisting in investigative efforts offering a unique perspective to a case, and eventually impacting a trial's proceedings. In many situations, podcasts may even educate audiences on essential factors at play, such as mental illness or flaws in the legal system. Whether you're a true crime-obsessive podcast fan or just there to test the waters, here's a compilation of the top true crime podcasts that would keep you on edge.
1. My Favorite Murder
If you have a fascination for the dark side of human nature and true crime tales, then this is the show for you. The podcast gets its wow factor from the feminine touch of two very witty female hosts. The depth of emotions and empathy hiding behind their hilarious, self-deprecating humor while discussing grisly and truly twisted cases of depravity makes it a unique show.
2. Unraveled: Long Island Serial Killer
It is a decade-old unsolved case of corpses lining New York's Ocean Parkway. Two podcasters and journalists Alexis Linkletter and Billy Jensen, join hands to find the truth behind unsolved investigations. For anyone interested in the LISK cases, this seven-part series is a fascinating, captivating, and thought-provoking journey that is a must-listen.
3. 74 Seconds
It took 74 seconds for the Officer to flag down the car and the shooting that took the life of Philando Castle. The aftermath of the shooting broke over Facebook Live, getting worldwide coverage in minutes. This is a must-listen show irrespective of your interests or reasons – from justice, race politics, safety, or policing in the US. This Peabody award-winning, 22-episode show is simply a masterclass in the art of storytelling.
4. To Live or Die In LA
An aspiring actress vanishes from her apartment in Hollywood and is subsequently found dead. The podcast was recorded during the ongoing police investigation; the show is different because of its sense of urgency. This Neil Strauss podcast is worth listening to as it makes you part of the investigation, visiting crime scenes and picking up new pieces of evidence along with LAPD.
5. The Teacher's Pet
A young woman vanishes from her Sydney home, leaving her husband Charles Dawson, a former rugby star and popular teacher, distraught. Almost 38 years later, Charles Dawson is arrested for the murder of his wife, Lyn. Listen to the podcast by journalist Hedley Thomas narrating one of the trials of the century in Australia. True Crime podcasts do not get better than this, though some of the episodes might sometimes feel repetitive.
6. Dr. Death
This investigative series is the story of Texas-based Neuro Surgeon Dr. Duntsch, whose messed up surgeries led to two deaths and 29 cases of severe injuries to his patients. Although he was eventually caught, the real reason behind these incidences remains a mystery. Was it just inadequate training or lapses in the state healthcare monitoring system? To find out, listen to this riveting but horrifying podcast.
7. Serial
The chances are that you have already listened to Serial, the Peabody award-winning series. It is the trendsetter as far as true crime podcasts are concerned. If you are new to the genre, get started now and listen to the charming voice of Sarah Koenig as she tells you about love, murder, justice, and the hunt for the truth.
8. Chameleon: Hollywood Con Queen
Are you looking for a real-life crime without bloodshed, with the twists and turns and suspense that would make Hitchcock proud? It is a story of those aspiring to make a living in Hollywood, where dreams are made and unmade every day. However, little do they know that a con artist hides in the shadows waiting to take advantage of their hopes and ambitions. Listen to journalists Josh Dean and Vanessa Grigoriadis as they get on the trail of this elusive scam artist who pretends as leading industry figures and cheats people out of their money.
9. Supernatural With Ashley Flowers
Ashley Flowers of the Crime Junkie fame ventures into the paranormal and supernatural realm and brings you the strange and most bizarre true crimes where the real-life incidents cannot be explained with rational facts or logic. Alien UFOs to ghosts and the sporadic Foreign Accent syndrome, Supernatural has it all.
10. The Something Scary
Do you like stories that leave you shivering and shaking? Are you looking for a podcast that brings you the macabre, scary, spooky stories of ghosts and urban legends? If yes, join Markeia as she takes bone-chilling, horrendous real-life events and bakes them into scary stories.
11. The Orange Tree
This limited series podcast is about the 2005 murder of 21-year-old Jennifer Cave. Two journalism students of the University of Texas tell you the story of the disappearance and murder of Jennifer. All evidence point to Colton and Laura in whose condo the body was found. The twists and turns of the story will keep you hooked to this binge-worthy series.
12. RedHanded
Hannah and Suruthi host this perfectly balanced true crime series. Their funny, engaging, and minimally scripted show covers everything under the genre – serial killers, spine-chilling murders, hauntings, and many more, exploring angles that you have never thought of.
13. Conspiracy Theories
Most conspiracy theories start with the dictum, "Truth is not always what it seems." You may not believe in or agree with the same, but conspiracy theories add a dose of intrigue to life. Did Edgar Allen Poe die from alcohol poisoning, or is Bush's family somehow linked to JFK's death? Listen to Molly Brandenburg and Carter Roy as they get to the bottom of most talked-about theories that refuse to die.
14. Something Was Wrong
This "Iris" award-winning podcast deals with abusive relationships, the trauma involved, and the difficulty in recovering from one. Exceptional in the way it approaches the topic, host Tiffany Reese writes, hosts, and shares heartbreaking stories hoping that the information will end up helping someone in need.
15. Happening
It is a podcast that deals with highly unusual but real stories, not necessarily always delving into an actual crime. The series covers downright macabre occurrences – such as baby diaper fetish, being on a sinking ship, or suddenly being chased by the Yakuza. It has enough shocks and surprises to keep you hooked.
True crime podcasts can do a lot of good as technology provides new avenues for sharing information. However, these shows need to be sensitized and handled with the utmost responsibility following the rights of media ethics.
Also Read:
Best Podcasts for Child's Entertainment and Learning
Best Parenting Podcasts for Parents
Best Podcasts on Spotify to Listen