15 Best Psychological Thriller Books That Will Haunt Your Dreams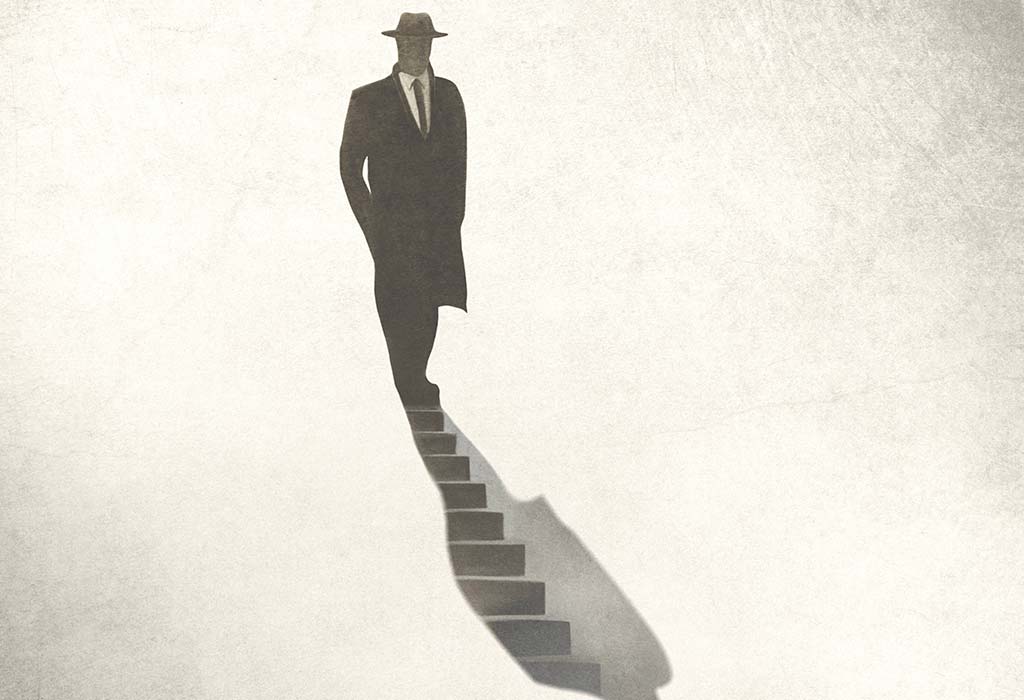 In this Article
Psychological thrillers are one of the most popular genres of literature that question our intellect by creating suspense in unpredictable ways. From historical crime thrillers to gripping New psychological thriller books, their bone-chilling storyline often keeps us on the edge of ours seats with every turn of the page.
Top Psychological Thriller Books of All Time
Psychological thrillers bring thrillers and psychological fiction together. These books explore the mind of the psychologically stressed characters, their distorted mental perceptions, complex and tortured relationships with the people around them. This genre is a close cousin of the psychological horror genre incorporating actions, drama, mystery, drug abuse, crime, and paranoia. What makes a psychological thriller more interesting is that it delves into the layers of the human mind and behavior. Filled with a cat and mouse game between the killer and the detectives and misleading clues, deception explores the theme of death, identity, reality, perception, and existence. The author of psycho-thriller books creates suspense by exploiting uncertainty over characters' motives, honesty, and how they see the world.
If you're feeling overwhelmed by the number of great psychological thrillers to read, here are the best recommendations for good psychological thriller books that will give you instant goosebumps.
1. They All Fall Down
Author Name: Rachel Howzell
Published Year: 2019
This brilliant standalone novel is a highly entertaining modern-day homage to Agatha Christie's mystery classic – And Then There Were None. What was supposed to be a trip of a lifetime to an isolated and luxurious island turns out to be a trap leading to death for seven strangers – and each with a secret.
2. I Know Where She Is
Author Name: S.B caves
Published Year: 2017
This explosive debut novel is a clever, fast-paced, and gripping thriller with a truly outstanding lead character. On the anniversary of the abduction of her child, Francine receives an anonymous note that says: I KNOW WHERE SHE IS. As she goes hunting for truth, she discovers danger lurking in the most unexpected places.
3. The Girl On the Train
Author Name: Paula Hawkins
Published Year: 2015
Considered one of the most popular psychological thriller books of the present day, its plot is skillfully split between three women whose lives interlink tragically. In addition, its plot relying on an unreliable narrator deals with themes of domestic violence, alcohol, and drug abuse in a very realistic way making this a masterpiece in character study and development.
4. Gone Girl
Author Name: Gillian Flynn
Published Year: 2014
This tightly organized mystery-thriller unfolds straightforwardly to an inverted mystery that turns everything on its head. Its narrative technique not only allows for a full portrait of its two main characters but draws out suspense very nicely. However, what is most impressive is how the manipulative author asks her reader to feel various ways toward her characters.
5. The Woman In The Window
Author Name: A.J Finn
Published Year: 2018
Set New York City, where Dr. Anna Fox, an agoraphobe, lost in her memories, lives off a diet of red wine, antidepressants, and old movies. It is a perfect read for those who enjoy slow-burning thrillers that focus on deep character development through compelling writing.
6. The Untamed State
Author Name: Roxane Gay
Published Year: 2014
A rich Haitian woman was kidnapped by a gang of heavily armed men for ransom. This tightly wound psychological thriller narrates very candidly and vividly the emotionally exhausting subject of rampant global violence against women.
7. The Haunting of Hill House
Author Name: Shirley Jackson
Published Year: 1959
The main character of the supernatural psychological thriller hopes to find scientific evidence of the existence of the supernatural. He rents Hill House and invites several guests who get chosen because of their experiences with paranormal events. Harking back to the horror of the gothic novel, the author creates ghosts that mirror the trauma of her troubled protagonists.
8. Shutter Island
Author Name: Dennis Lehane
Published Year: 2003
This creepy psychological mystery thriller is set in the year 1954. U.S. Marshal Teddy Daniels and his partner, Chuck Aule, visit Shutter Island, home of Ashecliffe Hospital for the Criminally Insane, to investigate the disappearance of a serial killer from a locked cell under constant surveillance.
9. Sin
Author Name: Josephine Hart
Published Year: 1992
This book is a revenger's tragedy of lust, cruelty, and betrayal. Ruth, a beautiful woman, calls herself a "malevolent creature," not to realize that her desire to destroy after being possessed by terrible envy is drawn into a maelstrom of destruction, where innocence and goodness are no defense.
10. Stillhouse Lake
Author Name: Rachel Caine
Published Year: 2017
An "average" housewife's life is changed forever when a car accident reveals that her husband is a serial killer. As a result, she revamps her identity as the ultimate warrior mom. This is a dark and twisted compelling read with a cliffhanger finish.
11. A Good Enough Mother
Author Name: Bev Thomas
Published Year: 2019
This riveting page-turner is a fascinating family drama involving the secret world of therapist and patient, where boundaries are crossed and events take unexpected turns. The author beautifully deals with important issues on parenting, grief, obsession, and the importance of letting go.
12. My Sister the Serial Killer
Author Name: Oyinkan Braithwaite
Published Year: 2018
Set in modern-day Lagos, Nigeria, this award-winning novel follows a local nurse named Korede, who covers her sociopathic sister Ayoola's murdering her three past boyfriends. Despite the light-hearted storyline, this book is a commentary on the complexity of sisterly love and the shallowness of 21st Century relationships.
13. Before I Go To Sleep
Author Name: S.J Watson
Published Year: 2011
Translated into over 40 languages, this bestseller narrates the story of a woman who suffers from amnesia after meeting a sudden accident. As Christine begins to reconstruct her past again and uncovers the truth, it seems more unbelievable.
14. The Turn Of The Key
Author Name: Ruth Ware
Published Year: 2019
Rowan thinks she has the dream job as a live-in nanny at a luxurious smart home in the Scottish Highlands, only to find herself accused of a murder she insists she didn't commit.
15. The Silent Patient
Author Name: Alex Michealidas
Published Year: 2019
This shocking book is a wonderful mix of plotting by Agatha Christie, Hitchcockian suspense, and Greek tragedy. It is a story of a woman who lives a perfect life until she brutally kills her husband. Then, as she stops talking, a criminal psychotherapist emerges to unravel the mystery of her silence.
Psychological thrillers are topping the bestseller charts at the moment. They provoke conversation and may even leave you sleepless for some nights. Moreover, over the last few years, several of these books have been made into highly acclaimed movies. So, find your favorite psychological thriller books to read and keep unraveling the mysteries of the human mind.
Also Read:
Self Help Books That Actually Help
Monsoon Books to Read during the Rains
Influential Business Books You Must Read