15 Best Gardening Books That Every Garden Lover Should Read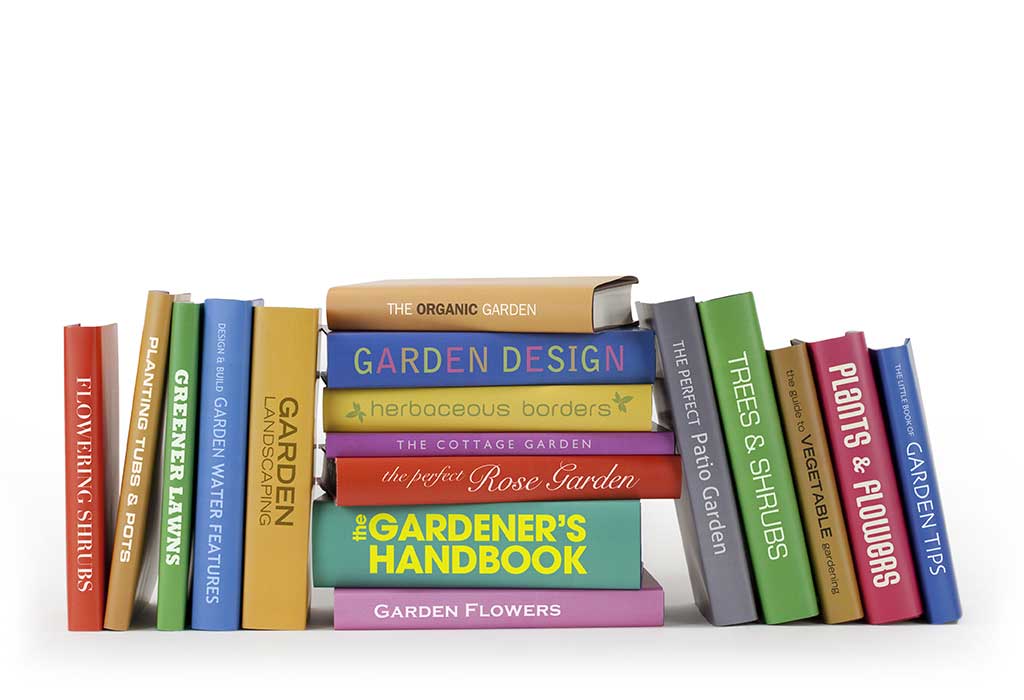 In this Article
Gardening is a fun hobby that helps increase the value of your home and makes you happier. You can select from a wide range of plants, gardens, and care methods from these gardening books that are must-reads for every gardening enthusiast. Each one of you will find something to enjoy in these gardening books for beginners.
Best Books to Read on Gardening
Whatever your level of gardening experience, there are books to help you along the way. The best gardening books are available at your local library, in stores, and online. Consider your gardening preferences: flowers, vegetables, fruits, or trees. The best gardening books will help you narrow your interests and pick the best books for your situation.
1. "RHS Gardening Through the Year" by Ian Spence
Year of Publishing – 2018
This comprehensive handbook for new gardeners provides complete information on what to plant and how to plan your garden for each month. It includes photographs of approximately 350 plant species as well as care instructions for each.
2. "Rodale's Basic Organic Gardening" by Deborah L. Martin
Year of Publishing – 2014
If you're just getting started in landscaping, this square foot gardening book is a great resource. In this handbook, you will find detailed information on fundamental topics such as soils, composting, seeds, herbicides, pesticide application, and other issues that every novice gardener should be familiar with from the beginning.
3. "Veg In One Bed" by Huw Richards
Year of Publishing – 2019
This gardener's vegetable gardening book contains a step-by-step method for growing vegetables in "just one garden bed." Huw Richards describes the method in detail in his book. Metro landscapers with limited space should consider purchasing this handbook.
4. "Vertical Gardening" by Olivia Abby
Year of Publishing – 2016
Exactly as the title suggests, this beginner's urban gardening book teaches users simple strategies and suggestions for creating green space, which appear to be particularly well-suited for small spaces, particularly in urban settings.
5. "We Made a Garden" by Margery Fish
Year of Publishing – 1956
For those just getting started in the landscaping business, this container gardening book remains a timeless resource. What makes it stand apart is the author's experiences through gardening and what she has learned along the way.
6. "The Well-Tempered Garden" by Christopher Lloyd
Year of Publishing – 1970
In this timeless classic gardening handbook, written by another of Britain's most renowned plantsmen, you will find a sophisticated and elegant guide to gardening. For example, Lily pads and other greens are among the plant species covered in the handbook, first published around half a century ago and contained essential information on sowing, pruning, and multiplying.
7. "Designing California Native Gardens" by Glenn Keator & Alrie Middlebrook
Year of Publishing – 2007
This book leads to invasive species entering California's flora. As a result, each phase focuses on one of California's Twelve Temperature Zones, the plants that thrive there, and gardening suggestions for each. This book also contains over 300 color photographs and over 20 acres of native California trees.
8. "Planting The Natural Garden" by Piet Oudolf & Henk Gerritsen
Year of Publishing – 2003
This handbook of realistic plant species is a helpful reference for the less wild plants used in gardens. While this is a worthwhile book, it may be more suited for more experienced gardeners.
9. "How to Grow and Make Tea In the United States" (2nd Edition) by Steve Lorch
Year of Publishing – 2019
In this book, Steve Lorch explains how to care for beautiful and diverse tea plants and shrubs. He also describes how to gather and prepare dried leaves. This book should be in the collection of every tea lover.
10. "Native American Gardening: Stories, Projects, and Recipes for Families" by Michael J. Caduto and Joseph Bruchac
Year of Publishing – 1996
The authors recount stories about old cultural gardening methods and real-life tribal oral traditions, a fantastic way to teach all children about history and botany as they play in the park!
11. "Plants are Terrible People" by Luke Ruggenberg
Year of Publishing – 2019
Luke teaches all gardeners how to laugh and turn their experiences into a humorous story. It is a humorous journey that tells how to plant and care for all types of gardens through gardener-friendly stories.
12. "The Drunken Botanist" by Amy Stewart
Year of Publishing – 2013
This exciting book will teach you about the history of liquor. You'll discover how rice grain is used to produce sake, how maize is used to make bourbon, and how agave is utilized to prepare tequila. A wonderful gift for any garden party bartender!
13. "The Ruth Stout No-Work Garden Book: Secrets of the Famous Year Round Mulch Method" by Ruth Stout & Richard Clemence
Year of Publishing – 1976
Ruth Stout is a gardening legend, and her tiny backyard was perfect for her. In the mid-1970s, she worked with a co-author to provide the groundwork for her technique, which is still in use today. This is amongst the best gardening books of all time, with the most lovely landscaping instructions you will ever see.
14. "Straw Bale Gardens Complete" by Joel Karsten
Year of Publishing – 2013
Joel Karsten's Straw Bale Gardens takes you from start to finish, from totally new bales through curing, seeding, and preserving. So, don't ever let a lack of potted plants spoil your landscaping!
15. "Carrots Love Tomatoes" by Louise Riotte
Year of Publishing – 1976
This gardening guide covers the container growing method. Though we wish it had more information on dense planting and underbrush plants, this book is an excellent starting point for new gardeners.
Hundreds of gardening books are available. You may be wondering which landscaping books are the finest or what types you should bother buying. That's why we recommended categorizing it. The given list covers everything from classics to obscure titles. This information will undoubtedly help you take your gardening adventure to new heights and transform you into a capable gardener with the garden of your dreams.
Also Read:
Seasonal Gardening Ideas
How to Start a New Garden for Beginners
Container Gardening Ideas for Your Home Garden