15 Best Decorating Ideas For Craftsman Style Homes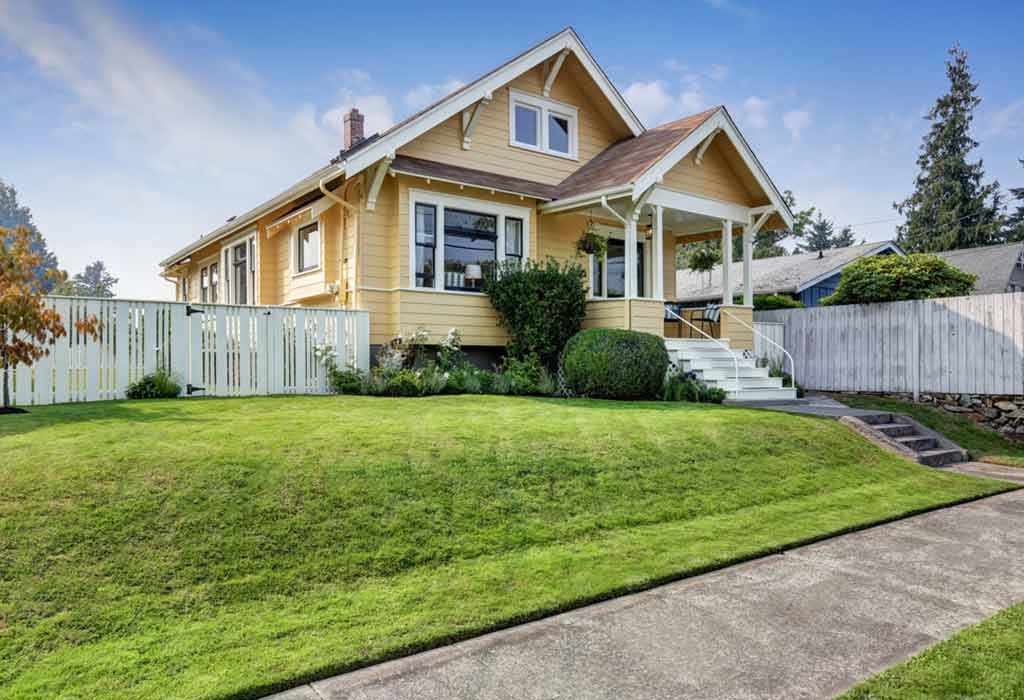 The spacious and charming craftsman-style homes have always been popular. The simple homes with custom details became popular in the 1800s during the Arts and crafts movement, and still, in current times, they are one of the most sought-after designs, especially for small bungalow-style homes. Their timeless appeal and rich character are aptly showcased in their fine handicraft design. The warm and inviting feel of these homes starts from their exterior itself. Unlike their ornate and highly decorated Victorian-era structures, craftsman-style homes focus on the simplicity of form, visibility of handicraft, use of natural and local materials. To put it simply, craftsman-style homes emphasize unadorned simplicity with usefulness. So it's no wonder that there is a huge demand due to its timeless appeal and functionality in the modern architectural world.
What Is a Craftsman House and How Does It Differ From a Bungalow
Craftsman homes are known for their fine craftsmanship, as the name indicates. Exposed beams, large columns, and stone accents are common aesthetic elements on the exteriors, traditionally built using locally available materials. Custom features like built-in shelves, magnificent fireplaces, and thick wood trim around windows and doors are common interior features.
A craftsman house and bungalow are often used together or interchangeably while referring to the two designs. However, they both are different. The bungalow is a type of Craftsman-style house. Originally, Bungalow is a style of house or building that originated in West Bengal, India, in the 18th Century. It refers to a simple and small house of typically one and a half stories with a sloping roof and a wide front porch. On the other hand, craftsman style house is the Arts and Crafts movement that later resulted in craftsman style architecture or interior design. These houses are typically built from natural materials such as wood, bricks, and stone in earthy color palettes. Craftsman-style houses are known for their signature overhanging eaves, gabled roofs, covered porches, and dormers.
15 Craftsman House Design Ideas
Craftsman architecture opens up a wide range of decoration possibilities. You have endless décor possibilities ranging from traditional structure designs to more modern décor styles. Here are some craftsman house design ideas to take inspiration from:
1. Use Natural Materials in the Exterior
Craftsman exteriors typically use genuine wood, bricks, stone, or other natural materials. These exteriors boast of natural beauty, and that makes Craftsman-style houses ecologically sound. Due to natural materials, they have a smaller footprint, use fewer building resources, and are easy to maintain. So when you want to build a home in an eco-friendly way, then a craftsman-style house is the best option.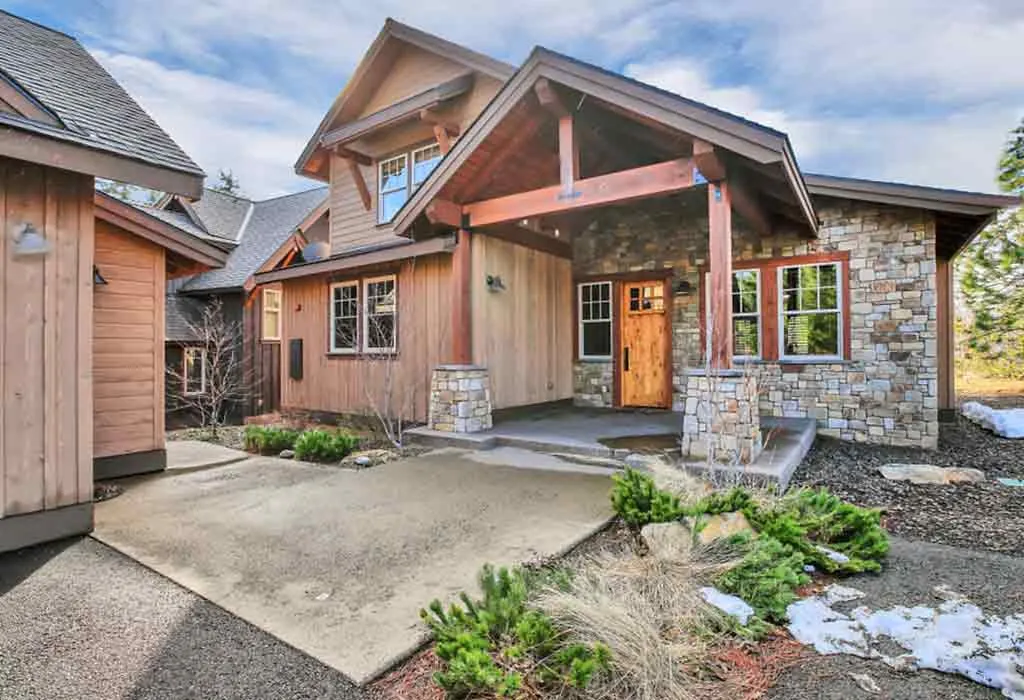 2. Signature Porch With Pillars
Porch with pillars is the signature design feature of a craftsman-style home. A covered front porch on one side brackets the house's steps and provides support to the roof. A covered porch is also an ideal place where the family can relax and mingle with neighbors. Usually, the columns of a craftsman-style design porch are square in shape, and because of the shape of the columns, a craftsman-style home is different from a bungalow. They look as if they are right in the ground; however, these pillars are half-height columns that rest on stone or stucco pedestal bases.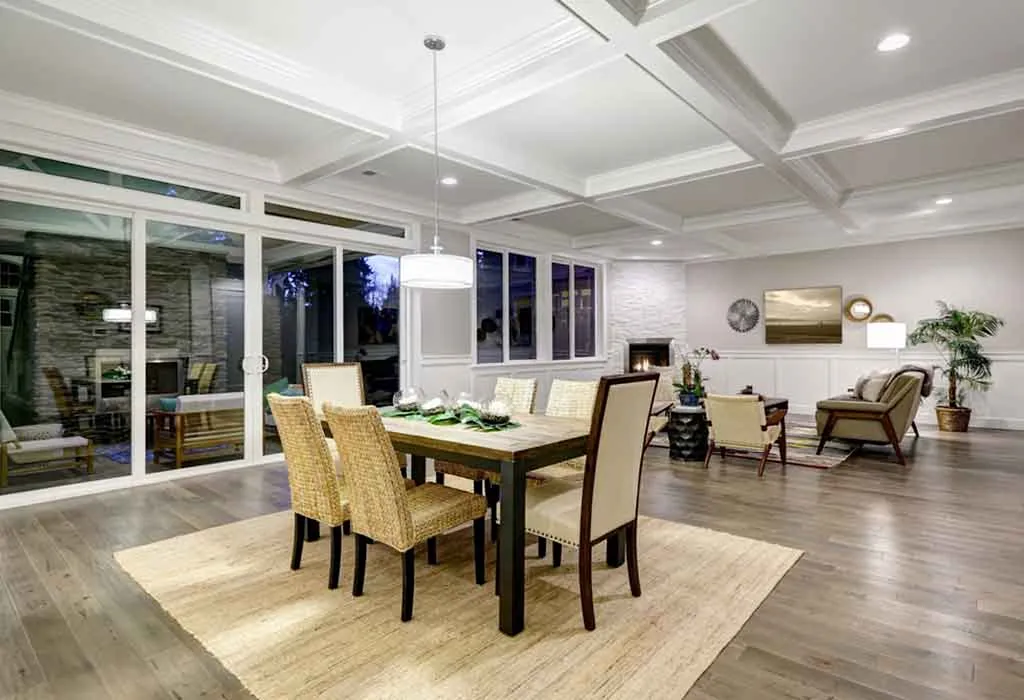 3. Open Floor Plan
Craftsman homes originated the open floor designs, which are currently quite popular. These open craftsman house plans improve traffic flow and make the room appear larger than it actually is. The living room, kitchen, and dining area are generally the focal points of daily life. The master suite is frequently located on one end of the home, while the remaining bedrooms are located opposite it.
4. Double Hanging Windows
Majority of craftsman-style homes include double-hanging windows with separate glass panes on the bottom and top. Most historic residences have these windows as well! These windows not only look stylish, but are also useful. You'll be able to obtain ideal ventilation anytime you need since both window panes move up and down. Double hanging windows, unlike other types of windows, do not crank outwards or project outwards. As a result, the chance of an accident is reduced, especially in high-traffic areas such as patios, decks, and pathways.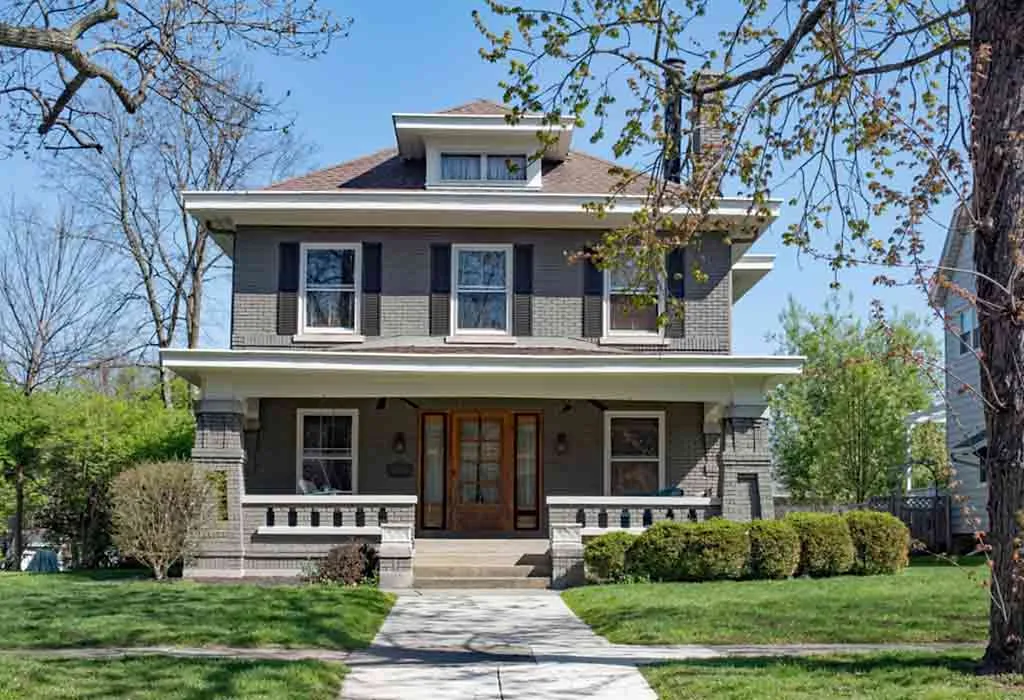 5. Exposed Beams
Craftsman-style homes frequently have exposed beams or rafters on both the inside and outside of the house. Exposed beams assist in making a room feel bigger, cozier and add an old-world charm to the space. Regardless of its function, an exposed beam is a fantastic way to give a rustic touch to a craftsman-style home.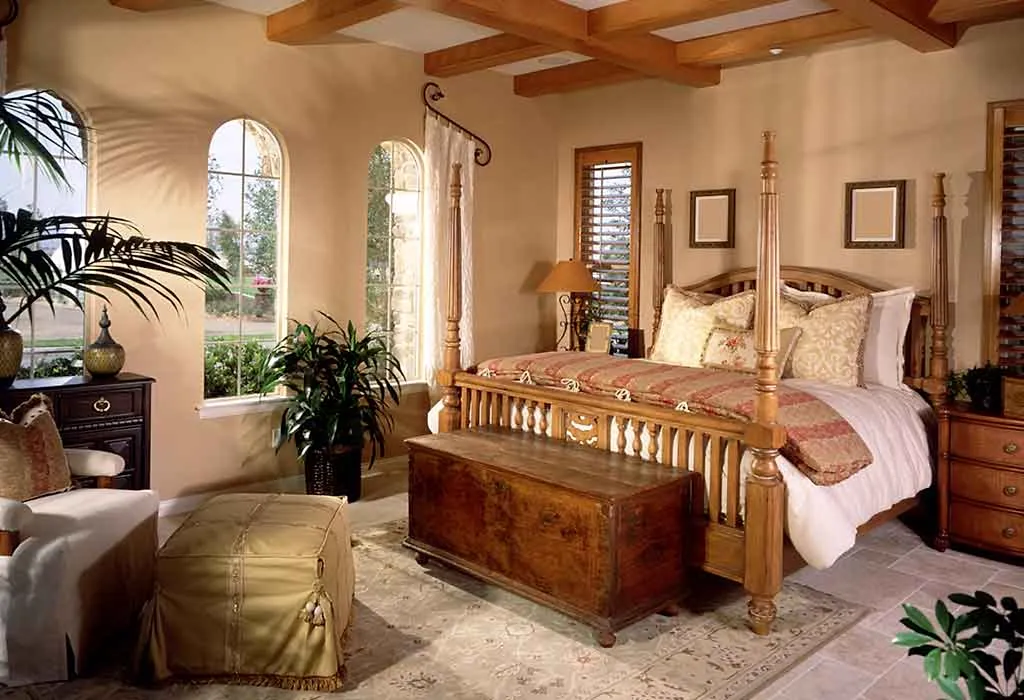 6. Overhanging Eaves
One of the most common elements of a craftsman-style home is overhanging eaves. The overhanging eaves of a home can be constructed in a variety of ways. Most craftsman-style homes have eaves constructed of natural stone or other natural materials that complement the exterior. Wide overhanging eaves have historically had an essential role, particularly for people living in wet regions of the country: the eaves help keep water off the walls and away from the house's foundation.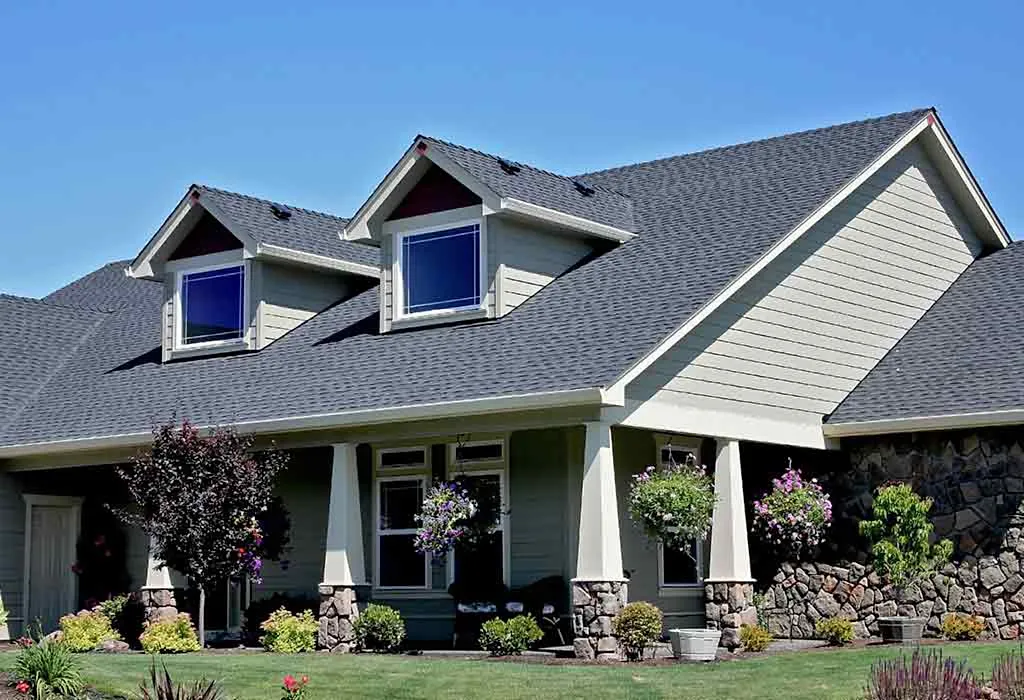 7. Low-Pitched Roof
A low-pitched roofline, generally constructed in a hip or gable design, is one of the most distinguishing elements of a craftsman-style house. The low-pitched roof may have wide-open eaves that overhang the front façade, and it generally includes a large front porch. The rafter tails of the roof are left exposed, making gutter installation difficult. Under the gables, decorative bracing and beams are added to enhance the look of the exterior.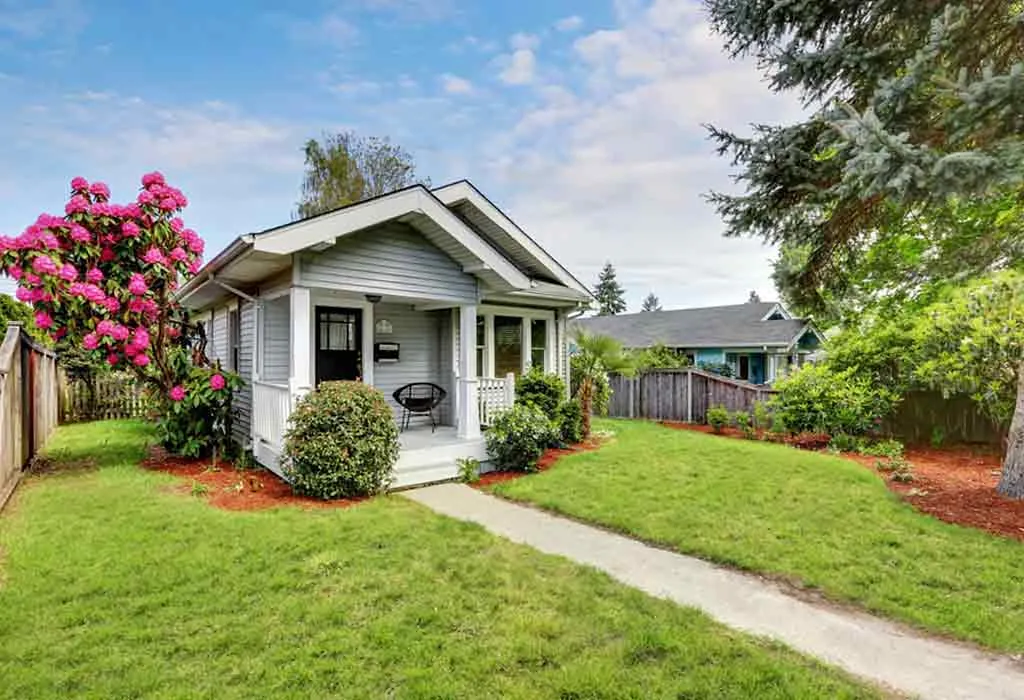 8. Protruding Dormer
A dormer is a projection that protrudes from a sloping roof and generally has its own mini roof. The dormer not only improves the appearance of a home but also adds space and headroom. Single, projecting dormers are typical features of a craftsman-style home. These horizontally proportioned dormers, also known as shed dormers, cover a substantial roof section while opening the attic for extra useable space.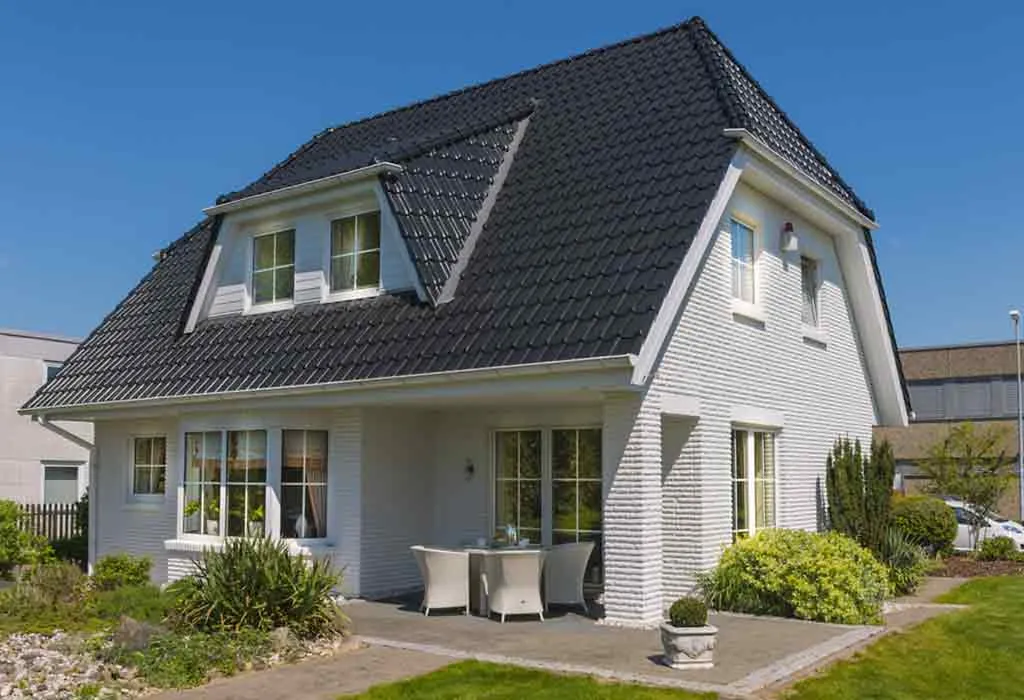 9. Add a Fireplace
A fireplace is the focal point of a craftsman home interior design. Typically the fireplace will be flanked by built-in cabinets or bookshelves. Most craftsman-style homes have a grand fireplace that is the major selling point of these homes in areas that experience harsh winters. These fireplaces can even extend upto two stories and give a great impression highlighting the home's natural elements.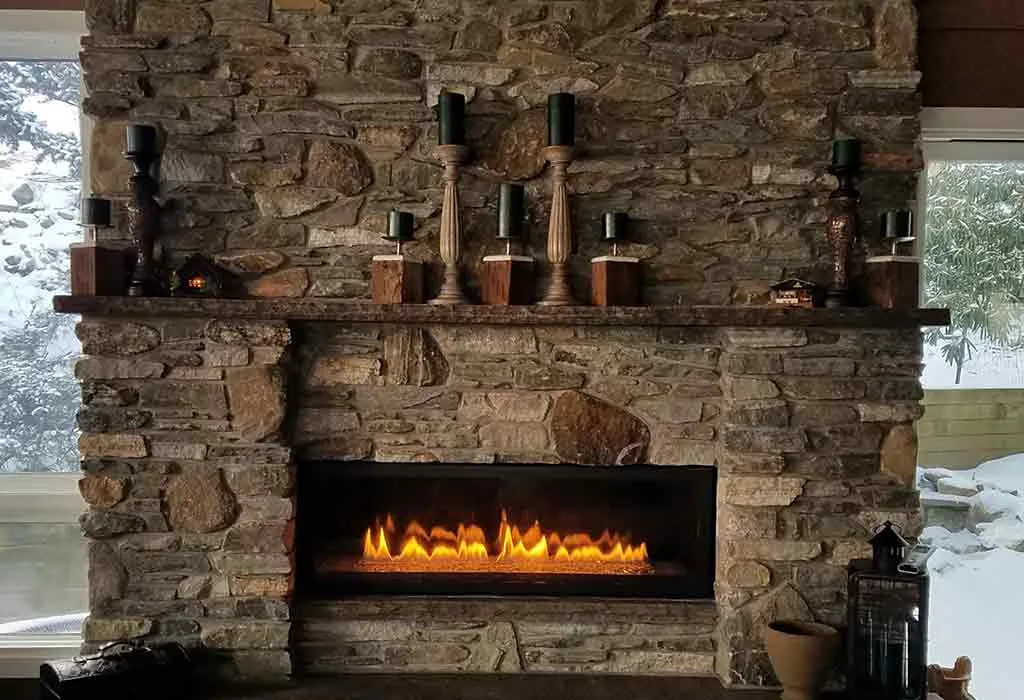 10. Built-in Storage
Built-in storage is another creative method to optimize the space of a craftsman-style home. Corners are one of the most commonly ignored locations in a craftsman home, but clever homeowners can make the most of this little space by integrating a built-in storage box. Toys, books, and other rarely-used objects can be stored in ready-made built-in storage in one corner of the home.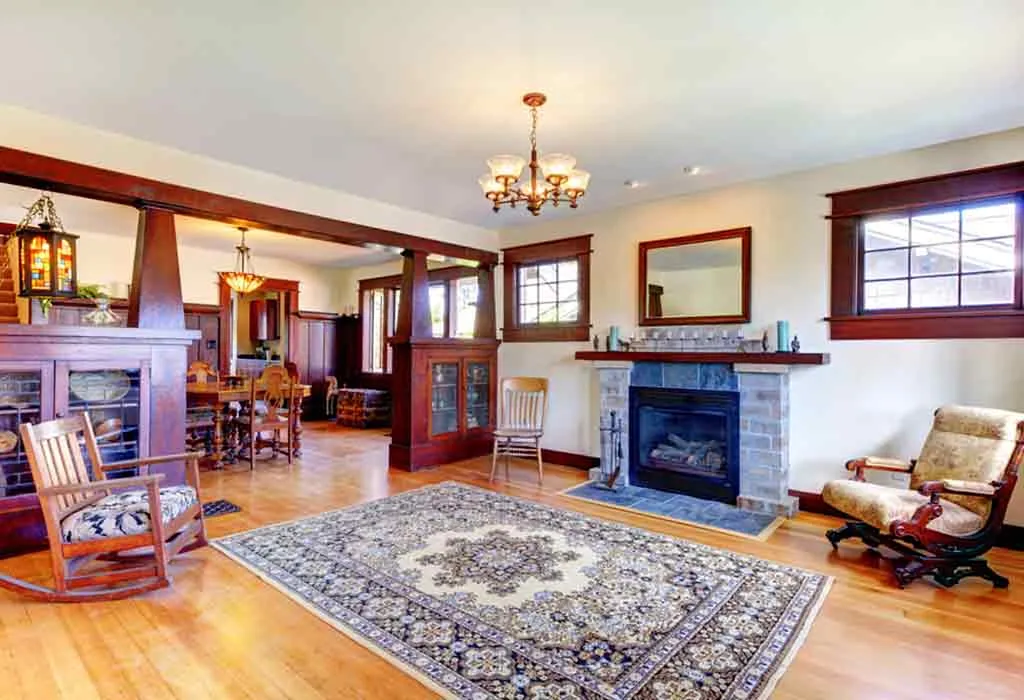 11. Built-in Fixtures for Furniture and Lights
The Arts and Crafts movement bought built-in furniture to its full potential. Built-in is an essential element of craftsman style décor as they gave the appearance of large spaces to even small houses. The low-pitched roof of craftsman houses made it necessary to go for built-in light fixtures. The built-in feature made it possible to fit many amenities within restricted spaces of small craftsman houses.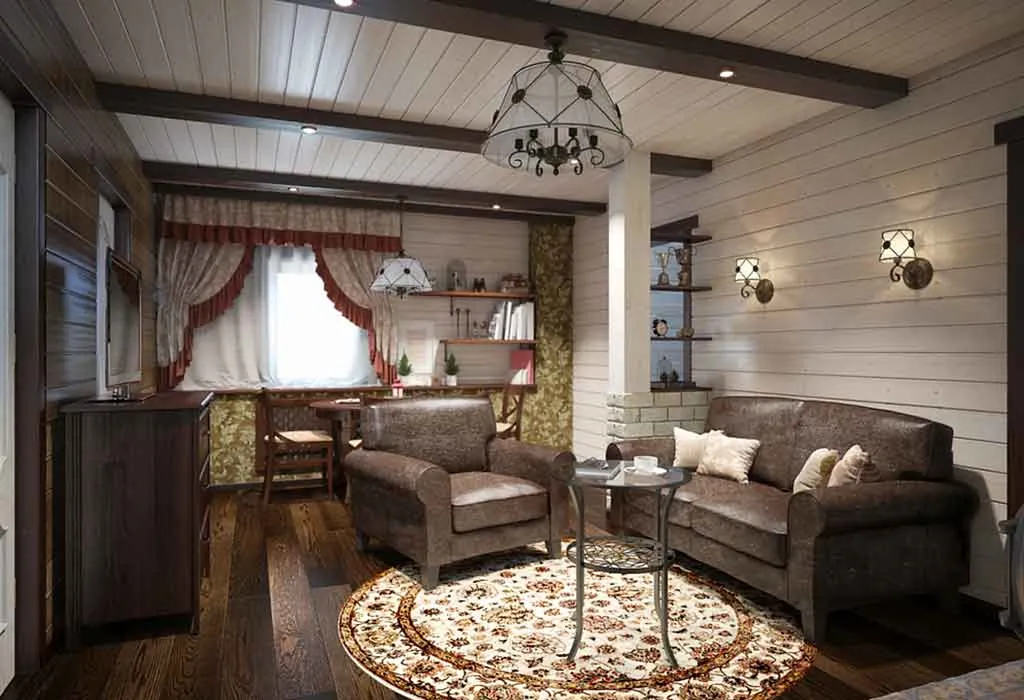 12. Window Seats
To maximize space in a craftsman-style home, window seats and nooks are incorporated. The extra-large windows enable the homeowners to create window seats or reading nooks. These cozy nooks are made comfortable by placing thick cushions. The large windows offer plenty of natural light with beautiful outdoor views.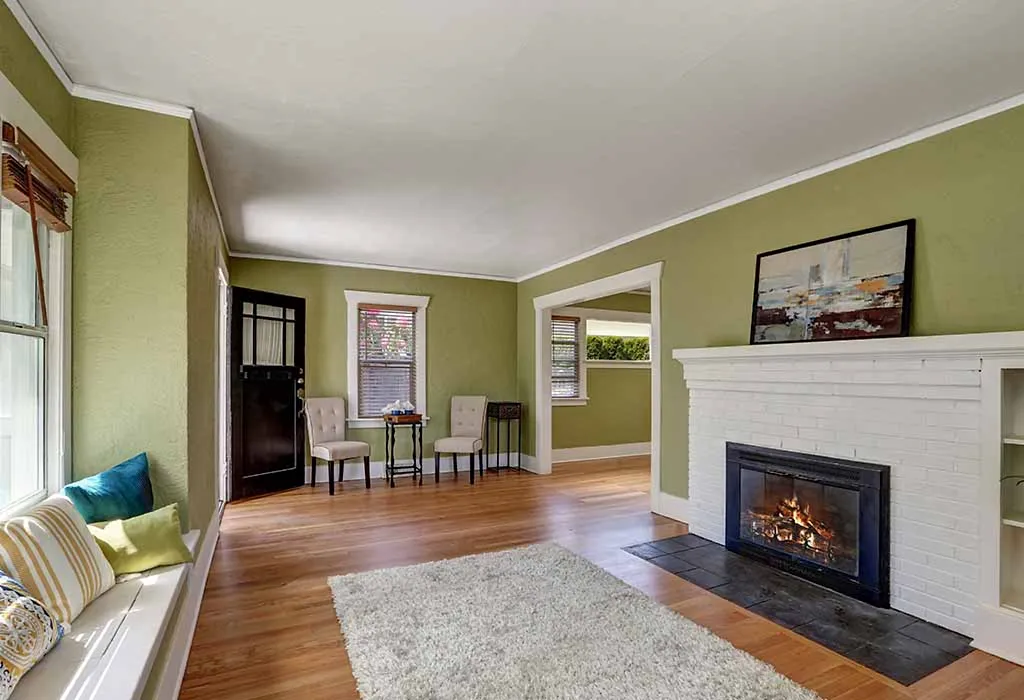 13. House Colors
Natural colors or nature-inspired colors are the usual color palettes of craftsman-style homes. Most people use shades of brown and green for their craftsman-style homes.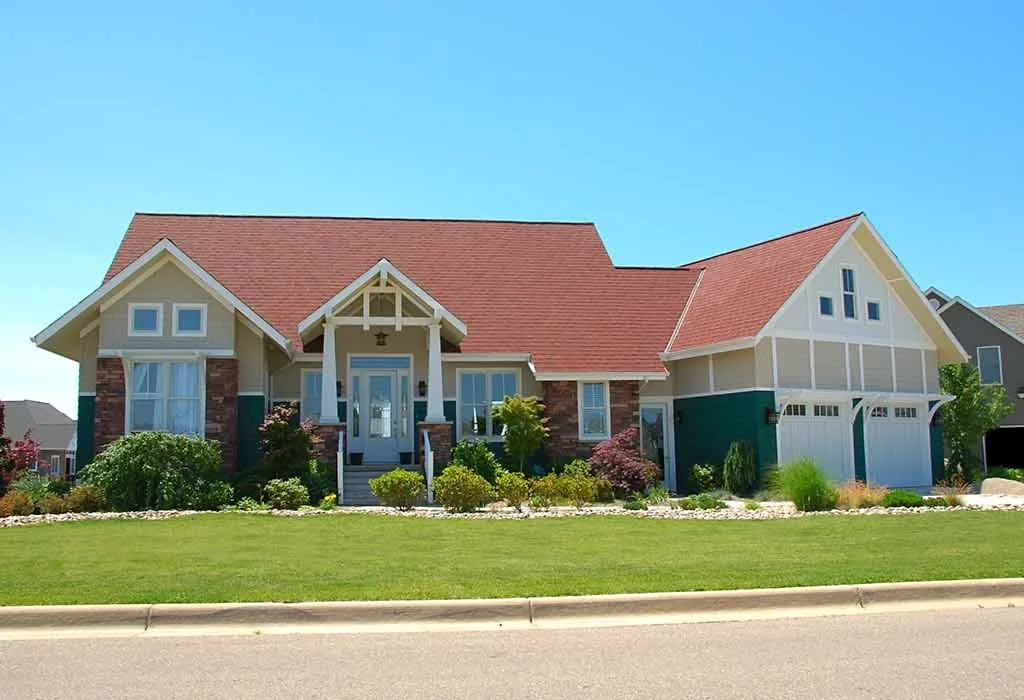 14. Modern Craftsman Design
Craftsman-style homes can be easily adapted into modern architecture. One can do away with some common features of a typical craftsman-style home and use more contemporary aspects to suit one's needs. The porch pillars or dormer structure can be easily replaced with modern entrances and high windows.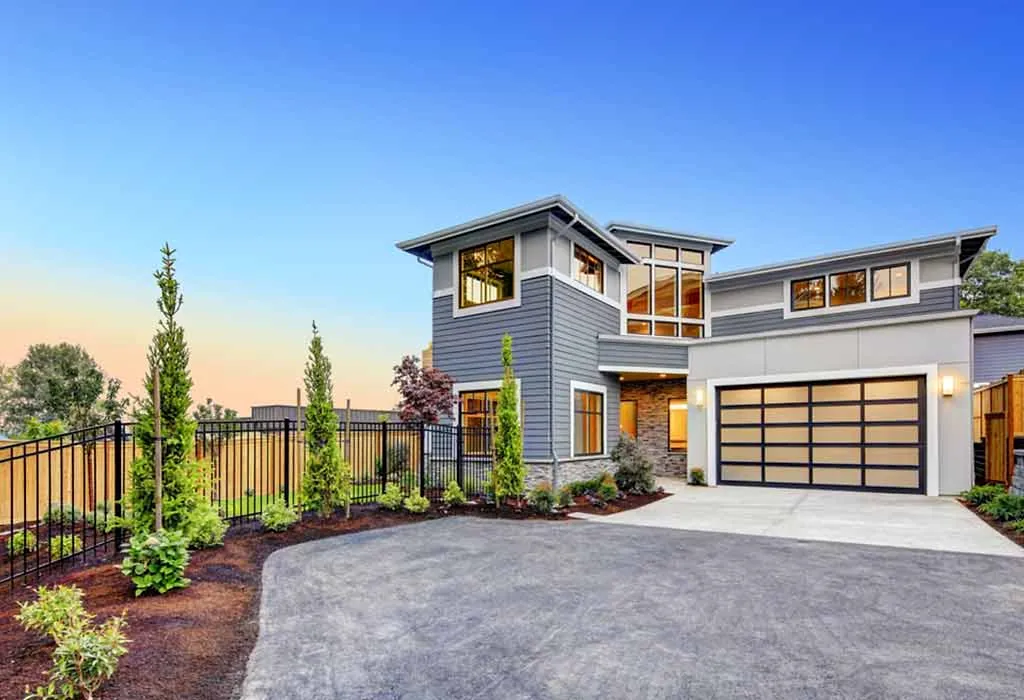 15. Wooden Walls and Floors
Craftsman-style homes use wooden panels on walls and floors to add warmth to the home. Local woods such as redwood or fir can be used for this. Wooden flooring and wall panels add a rustic look to a modern craftsman house.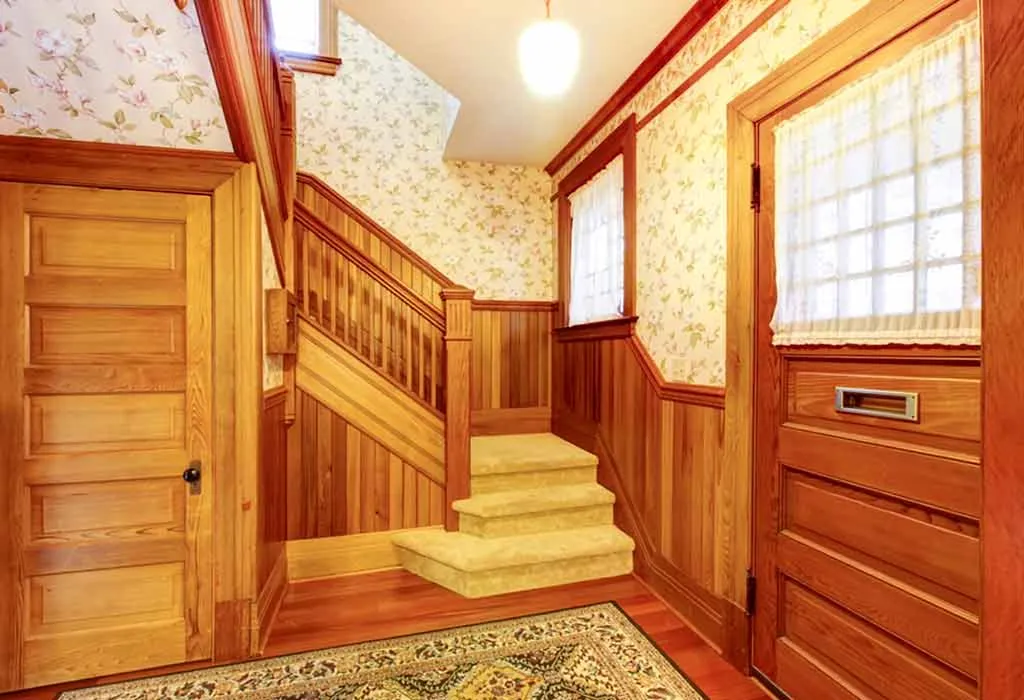 Craftsman-style decorating ideas are a good way to utilize and maximize space and make your home look spacious. You can easily adapt any or a few of the craftsman style décor features in your home to create a warm and comfortable vibe.
Also Read:
Low Budget Home Decorating Ideas
Nature Inspired Home Decorating Ideas
Farmhouse Decorating Ideas for Your Home