1400-calorie Meal Plan- Can It Help With Weight Loss?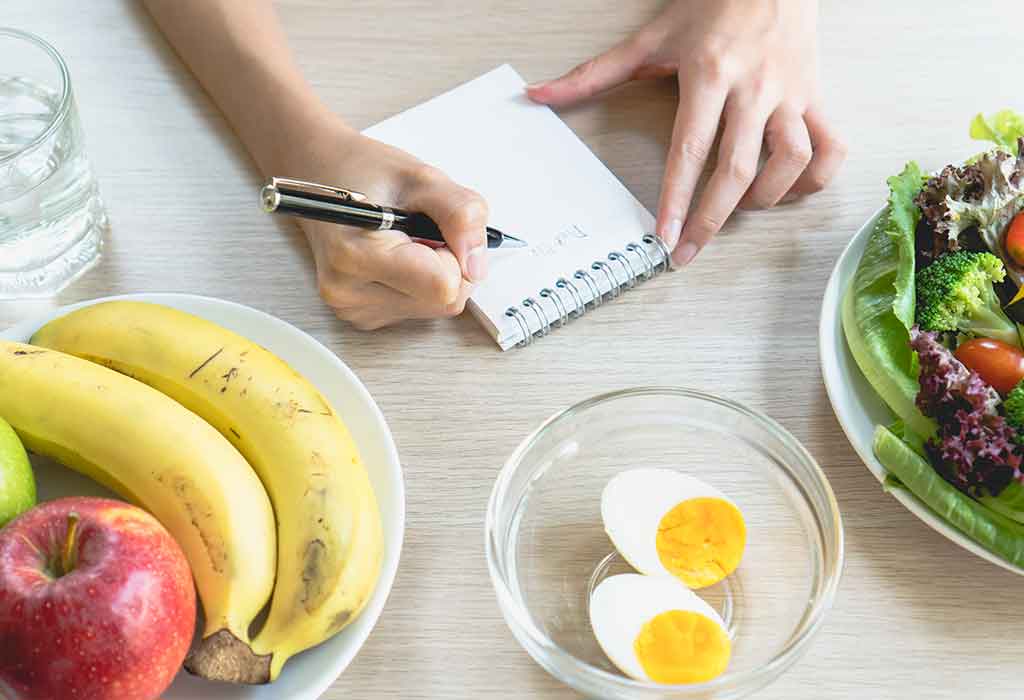 A 1400 calorie meal plan can be a terrific way to kickstart your weight loss journey. "Calories In and Calories Out" is the mantra when it comes to losing weight. If you take in too many calories, you gain. Do the opposite, and you lose weight.
However, the key to maintaining weight loss and ensuring your metabolism doesn't take a hit is eating the right foods. A 1400 calorie diet on processed and junk foods is worlds apart from a diet based on clean nutritional choices. Our 1400 calorie diet plan is specifically tailored to make you feel energized throughout the day and don't feel worn out.
What Is a 1400-calorie Diet?
A 1400 calorie diet is a calorie-restricted diet designed for individuals who want to lose weight quickly. Losing weight can feel good, and sometimes, due to health complications, it becomes imperative to induce rapid weight loss. The idea behind the 1400 calorie diet is to induce weight loss along with fat loss. You will improve your overall metabolic markers in following this and not have to worry about impairing metabolism.
We've invested enough time into dietary research, which means you will be saving hours on meal prep every week and stay on track with your diet. If you ever thought your 1400 calorie shopping list is going to be boring, prepare to be surprised!
Can It Help You Lose Weight?
For adults with a TDEE of 1700 to 2000 calories a day with minimal physical activity, a 1400 calorie meal plan is an effective strategy for losing weight. Most individuals have a basal metabolic rate of about 1500 to 1700 calories subject to age, gender, and height.
However, not everybody is sedentary, and this is where getting in 1400 calories a day works. You can always adjust the total calorie intake later once you reach your weight loss goals for maintenance. It is just a matter of few simple tweaks! And keep in mind, this is a 1400 calorie meal plan for picky eaters which means the food never gets boring!
What to Eat While Following a 1400-calorie Diet Plan?
It is good to stick to foods with moderate protein, high saturated fat, and low carbohydrates when on a 1400 calorie diet. This is because sedentary individuals who suffer from insulin resistance have a tougher time tapping into the body's fat reserves and burning them.
If you aim for mild weight loss and just want to lose a few pounds, you can add fruit or complex carbohydrates to your diet. Here is a list of the top 7 foods you can eat in your meal plans:
Sardines – Sardines are high in Omega-3s, namely EPA and DHA. They're excellent for brain health and low in calories.
Eggs – Eggs are a classic staple in every diet. They have healthy saturated fats and are a good source of nutrients like zinc, biotin, and vitamin A
Pineapple – Pineapple has bromelain, an enzyme that helps in digestion and nutrient assimilation
Grass-fed dairy – Raw milk and fermented milk kefir are excellent choices for affordable, high-quality dairy. They make for an ideal pre-workout beverage.
Nuts – Nuts are quick and portable snacks. You can choose from almonds, pistachios, pine nuts, and other varieties.
Vegetables – Fermented veggies and organic vegetables are excellent for loading up on fiber in a 1400 calorie diet. Fiber keeps you feeling fuller for longer.
Bone broth – Another great low-calorie option for ketogenic diets is a rich source of collagen and great for overall gut health.
A Sample 1400-calorie Meal Plan for 1 Week
Here is what a good 1400 calorie meal plan for a week looks like…
1. Monday
Breakfast
5 scrambled eggs with vegetables
Snack
1/2 a cup of blueberries
1 cup of plain non-fat Greek yogurt
Lunch
1 well-done beef steak in mushroom sauce (0.45lbs)
Snack
1/4 cup hummus
A cup of sliced cucumbers
Dinner
2. Tuesday
Breakfast
2 low-carb banana chocolate chip muffins
A cup of raspberries
A cup of plain non-fat Greek yogurt
Snack
Lunch
One serving of Chicken satay in peanut sauce
Snack
A cup of shelled edamame, seasoned with sea salt and pepper
Dinner
A serving of Shrimp Scampi Zoodles
1 whole-wheat baguette (2-inch slice)
A teaspoon of olive oil (for the baguette)
3. Wednesday
Breakfast
2 scrambled eggs
2 tablespoons of crunchy peanut butter
2 slices of whole-grain toast
Snack
0.75 cups of plain non-fat Greek yogurt
1/4 cup of mixed berries
Lunch
Snack
1/2 a cup of baby carrots
2 tablespoons of hummus
1 medium red apple
Dinner
4 ounces of salmon
1 1/2 cups of homemade egg noodles
1/2 tablespoon of poppy seeds
4. Thursday
Breakfast
5 1/4 ounces of buckwheat flakes with 5 ounces of yogurt
5 1/4 ounces of cottage cheese pudding
Snack
Lunch
7 ounces of fish soup
3 1/2 ounces of buckwheat
5 1/4 ounces of chicken breast
Snack
5 1/4 ounces of cottage cheese
1/4 cup of raisins
Dinner
5. Friday
Breakfast
A serving of low-carb bacon and egg broccoli burrito
Snack
A cup of raspberries
20 unsalted almonds
Lunch
A serving of chicken satay bowl with peanut sauce
Snack
1/4 cup hummus
4 celery stalks (cut and sliced)
Dinner
A serving of vegan pesto spaghetti squash with mushrooms and sun-dried tomatoes
6. Saturday
Breakfast
A serving of spring green frittata with tomato salsa
A cup of raspberries
Snack
Lunch
A serving of taco lettuce wraps
1/4 cup of avocado (sliced)
1/2 cup of pineapple (sliced)
1 teaspoon of lime juice and a pinch of salt (for the sliced fruits)
Snack
Dinner
1 serving of Zucchini Lasagna
A slice of whole-wheat baguette
7. Sunday
Breakfast
1 cup of non-fat milk
1 small apple (with skin)
1 peanut butter granola bar
1/2 tablespoon of salted peanut butter (creamy)
Snack
0.25 cups of almonds
5 medium raw baby carrots
Lunch
1 cup of non-fat milk
Stuffed turkey with shredded cabbage (1/2 serving)
1.25 cups of diced watermelon
0.2 cups of yellow sweet corn
0.6 pieces of cornbread
1 pat of unsalted raw butter
Snack
4 slices of extra lean ham (5% fat)
12 green beans (4-inch size)
A cup of herbal tea
Dinner
3 tablespoons of parmesan cheese (grated)
3 ounces of ground turkey (93% lean)
0.5 cups of fruit cocktail
4 slices of ripe red tomatoes (1/4-inch thick)
0.5 cups of cooked spaghetti
1 teaspoon of olive oil
A cup of herbal tea
Tips to Follow in 1,400-calorie Diet
1. Meal prep beforehand
The best tip for following our meal plan would be to prep in advance and not cook at the last minute. When you have your meals waiting for you, you're less likely to cheat or go off-track.
2. Self-control
As is necessary for any diet, follow strict self-control. This is regarding straying from the prepped meals and not squeezing mini-meals or any more snacks in between meals.
3. Focus on Nutritional Food
When you plan your meals, ensure that all nutritional requirements are being sufficiently met. This is specifically essential for proteins. So, ensure there is some source of protein in every meal.
4. Let go of Carbs
While carbs are essential for your body, they are your worst enemy when trying to lose weight. So, try not to include them or include very minimal portions in your meals every day.
5. Stay away from junk
While we all love and crave junk food, stay away from it strictly while practicing your diet. This includes not having any cheat days; instead, make food that you genuinely like to satisfy you through the week.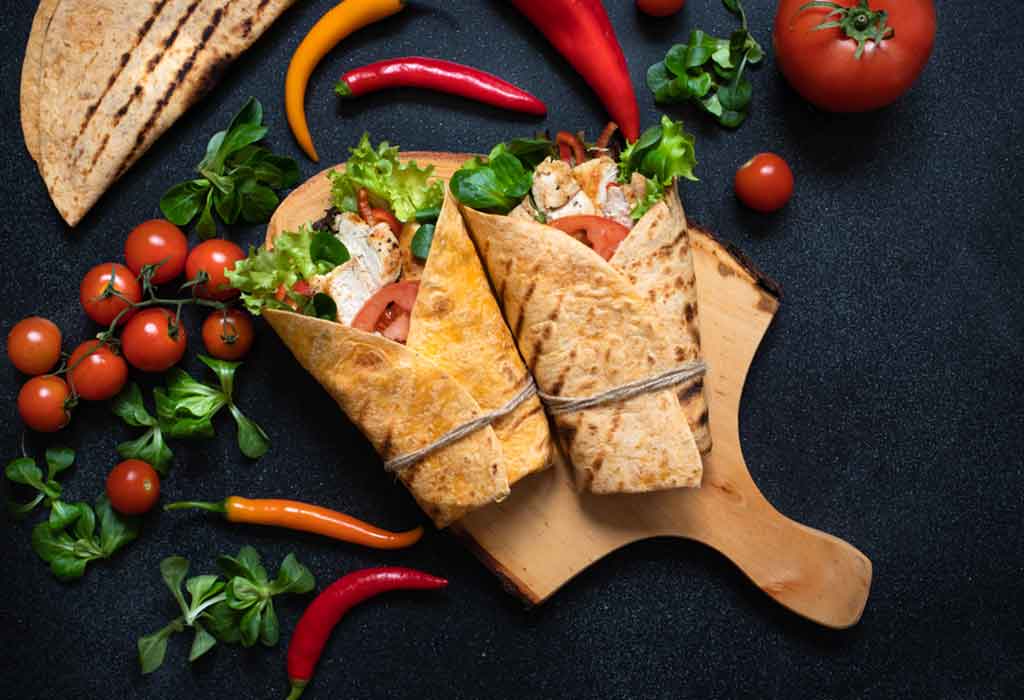 5 Easy 1400 Calorie Meal Plan Recipes
Some of our recipes go perfectly well with a low-carb 1400 calorie diet. If you want to customize the meals above and make them clean ketogenic, you can cut out the bread, grains, and millets from your menu.
1. Mozzarella Toasts
Ingredients
2.8 ounces of French or Ciabatta bread
1/2 mozzarella ball
5 green olives
1 teaspoon of pesto
Prep Time: 10 to 15 minutes
Servings: 1 serving
How to Make
Cut the bread into slices and top it with the ingredients on our list
Grill in the microwave for 1-2 minutes, and your lunch is set
2. Chicken and Black Bean Fajitas
Ingredients
1lbs of boneless chicken breasts
1 can of black beans (rinsed)
1 large onion (sliced)
1 green pepper (medium, in strips)
1 cup of Picante sauce
1/2 teaspoon of garlic powder
1/2 teaspoon of ground cumin
12 flour tortillas (6-inches long)
2 cups of shredded cheddar cheese
Sour cream, roasted mushrooms, and sun-dried tomato slices (optional)
Prep Time: 20 minutes (cook time is 4 hours)
Servings: 6 servings
How to Make
Put the chicken breast in a slow cooker and top it with black beans, peppers, and onions. In a separate bowl, mix the Picante sauce, garlic powder, and cumin.
Use medium heat for cooking the chicken until tender. It should take about 4 to 5 hours. Remove from heat and let it cool.
Shred the meat with two forks and slow cook for a while again.
Pour cooked chicken in the tortillas and make wraps out of it. Add the remaining toppings with shredded cheese and serve warm.
3. Classic Greek Salad
Ingredients
For the dressing:
1/4 cup extra virgin olive oil
3 tablespoons red wine vinegar
1 garlic clove (minced)
1/2 a teaspoon of dried oregano leaves
1/4 teaspoon Dijon mustard
1/4 teaspoon sea salt
Black pepper (freshly ground)
For the salad:
1 English cucumber (cut into thin slices)
1 green bell pepper
2 cups of halved cherry tomatoes
5 ounces of feta cheese
1/3 cup of red onions (thinly sliced)
1/3 cup of Kalamata olives (pitted)
1/3 cup of fresh mint leaves
Prep Time: 15 minutes
Servings: 4 servings
How to Make
To make the dressing, whisk together the ingredients listed above (for the dressing only)
Get a large bowl and add the cucumbers, bell pepper, cherry tomatoes, feta cheese, red onions, and olives.
Drizzle the dressing on top of your salad and serve fresh.
You can garnish with mint leaves, salt, pepper, and oregano powder for a finish.
4. Easy Tuna Salad
Ingredients
A can of wild-caught tuna
Store-bought mayonnaise
1/2 a tablespoon of Dijon mustard
A few tablespoons of chopped fresh parsley
Sliced celery stalks (for extra crunch)
Salt and pepper (for taste)
2 poached eggs (optional)
Prep Time: 15 to 20 minutes
Servings: 2 servings
How to Make
Use a can opener to unpack the tuna and drain the liquid using a strainer. Place the dried tuna in a bowl.
Mix the rest of the ingredients using a fork.
Add a dollop or two of mayonnaise on top and season with salt and pepper.
If you're feeling extra hungry, you can add two poached eggs to this for a filling meal. Tuna and eggs work great!
5. Spicy Mango Smoothie
Ingredients
1 large mango (peeled)
1 tablespoon of full-fat Greek yogurt
300 ml almond milk
1/2 an orange zest
Ginger root (chopped)
1/4 teaspoon of ground cinnamon powder
Prep Time: 20 minutes
Servings: 2 servings
How to Make
Mix all the ingredients in a blender and combine well
Pour into a glass, sprinkle ground cinnamon powder on top, and serve chilled
Now that you've got a list of recipes in hand and know what to make for your 1400 calorie diet, it's time to get started on your health and fitness journey! Don't wait; start today, feel healthier, and become your best version. The pounds will come off naturally when you have fun with your meal plans and stay on track with the diet.
Also Read:
2000-Calorie Diet Plan
1200-Calorie Meal Plan
1500 Calorie Diet Plan