11 Types of Blazers Every Lady Should Own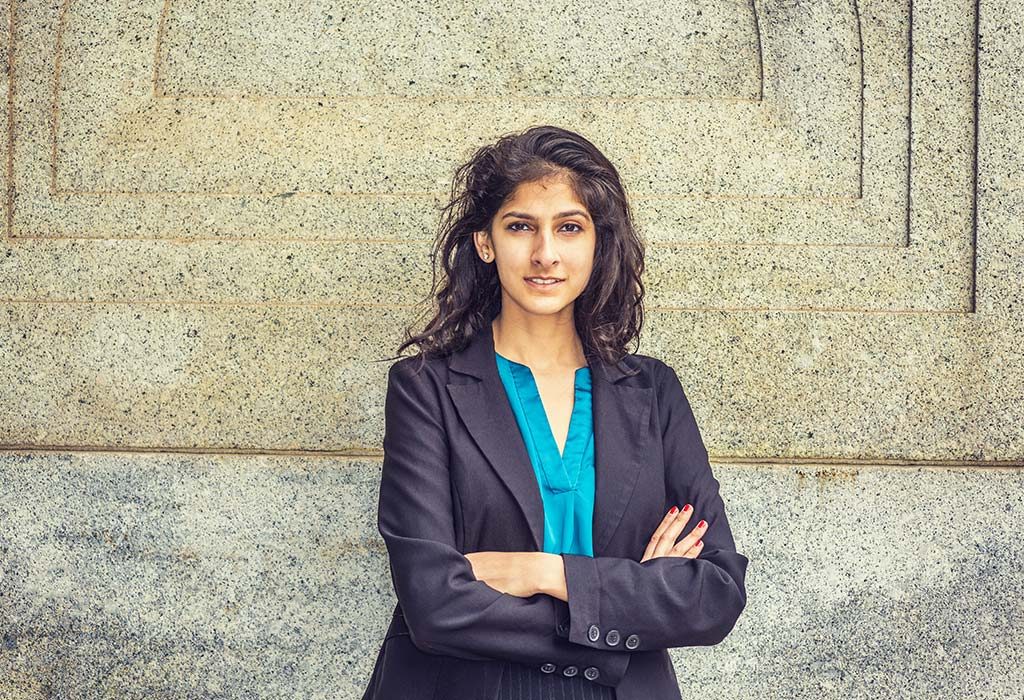 In this Article
The word blazer immediately brings winters to mind, but did you know that you can wear blazers throughout the year? That's right! Blazers are not confined to thick winter coats, but have evolved to various styles and can be worn during different seasons, depending on their type. Blazers have become so versatile, that they are also able to bring class to an otherwise mundane outfit, be it casual or formal. There are so many types of blazers that a woman can now choose from based on her style and comfort level and can wear them for almost any function, be it a casual outing with friends, or a meeting at the office.
11 Types of Blazers for Women to Layer in Style
So what are these different types of blazers and how can they be worn to look more stylish than frumpy? Here are some types of blazers that you can layer in style:
1. Leather Blazer
Leather blazers are something every woman should own. They are classic and versatile and have the power to give almost any outfit an edge. You can wear them in the classic motorcycle style, which is casual and paired with jeans and combat boots, or you can even use it in a more classy way by pairing it with a cute dress and some ankle boots.
2. Cape Blazer
This is a formal blazer for women and can be worn by pairing with a formal button-down shirt and formal pants or even with a dress. This elegant piece gives the impression that you have simply draped your blazer over your shoulders rather than actually wearing it. Even your most casual outfits can be made to look chic with a cape blazer.
3. Colourful Blazer
These days blazers come in a variety of colours that give them more class and versatility. They are perfect for pulling together an outfit for work, and when it comes to a classic short blazer, women's first choice is always a coloured one.
4. Printed Blazer
When it comes to women's summer jackets and blazers, the printed ones are the way to go. They are vibrant and add a lot of colour and personality to your outfit. They can be worn to formal events and also be used to style up casual outfits and give them more class.
5. Waterfall Blazer
Like all blazers, waterfall blazers can be paired with casuals or formals to add a bit of depth to your outfit. They are available in many colours and sizes so you can pick one that suits you best. Unconventional and very pretty, they add a different vibe to your look. They come in either longer lengths or shorter, so you have many options when it comes to the perfect waterfall blazer to pick.
6. Lace Blazer
These blazers take class to a different level, with their soft and feminine elegance that can pull together any outfit to make it totally eye-catching. While you may look at it and think that you can only wear it with a formal outfit, it can also be worn with casual outfits. Depending on the cut and colour, you can use it with denim skirts, V-necked T-shirts and even pair it with a pair of your favourite skinny jeans.
7. Peplum Blazer
With a gorgeous curve at the bottom, the peplum blazer is pretty and feminine and is just what you need to accentuate your waist. Those with a more straight body type, in particular, will be very happy with this blazer. Wear it with a printed flared skirt to make your figure look curvier than it is. If you have long legs, you can pair it with skinny jeans and your favourite heels or a dress.
8. Denim Blazer
Almost any outfit looks hip and youthful when paired with a denim blazer. It doesn't matter whether you like dresses, leggings, jeans or skirts; the denim blazer is there to help make anything look good. They come in many styles and designs, so if you plan to buy a denim jacket for the first time, you may be left wondering which would suit you best. It is always a smarter decision to go with the classic plain denim blazer as it is the most versatile and goes with absolutely anything.
9. Blazer Dress
Blazer or tuxedo dresses are very chic and head-turners. Detailed with lapels and metallic buttons, you won't be disappointed with one of these. You can pair your blazer dress with some lovely accessories like a clutch bag and some long earrings to add a bit of your own style to it.
10. Single Breasted Blazer
Single breasted jackets button up in the middle and are a great addition to any woman's wardrobe. They have a classic style and can be dressed up or down depending on what you choose to wear it with. The blazer can be worn with a formal shirt and pants, and also a pair of jeans or a dress.
11. Vintage Velvet Blazer
For those who love all things vintage, a velvet blazer is just what you need. These classic and timeless pieces can be paired with the items in your wardrobe to give you just the vintage chic look you want. These blazers are great for winter and can be either paired with a turtle neck top or a simple camisole with a pair of denim jeans of a darker shade. These blazers can also be paired with short printed dresses and a pair of ankle boots or flats.
Given that blazers can be paired with almost anything, is it any wonder that it is a highly recommended staple for every woman's closet? Seeing how essential a blazer is, you need to take your time when it comes to picking your blazer. Check the fit, and the quality of the material. If you already have a blazer in your wardrobe, think of picking up another so that you have another option and perhaps a different style to add to your look.
Tips for Wearing Jumpsuit with Style
Different Types of Salwar that You Must Own
Simple Hacks to Convert Old Clothes into New Clothes