12 Must-have Makeup Items to Look Gorgeous for the Wedding Season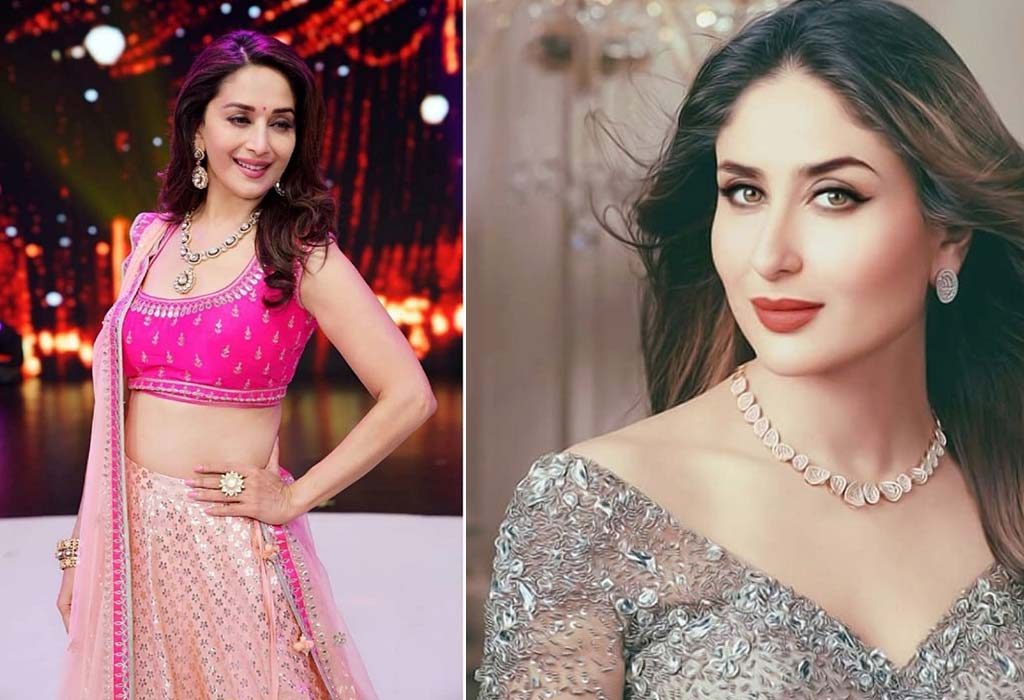 In this Article
The wedding season is in full swing – you must have saved a couple of dates of upcoming weddings on your calendar, right? With one or more weddings to attend every month, you'll hardly have any energy left to go to beauty salons and prepare yourself for the different function(s) that you'll have to be all decked up for. Chances are that you might even run out of makeup ideas or perhaps get bored with the same look. But there's no need to worry, ladies! With a few essential items in your makeup collection, you can rock the wedding look in style and look your best, but of course, not the BEST at the wedding – after all, you would want to save that for the bride, wouldn't you?
12 Must-have Makeup Items for This Wedding Season
Here are the essential makeup items that you'll need to spruce yourself up for the wedding functions you'll be attending. We have got everything covered for you!
For Your Skin
Applying makeup is an art – how you apply it makes all the difference. Find out what products are required for completing your look.
1. Primer
Primer forms the base for foundation as well as other makeup products, and makes your makeup last throughout the day. A primer successfully hides pores and reduces fine lines, and works wonders for your skin, provided that you choose the right product for your skin type. Furthermore, this makeup essential can also make your face look absolutely camera-friendly. It's an unmissable product if you want to look your gorgeous self at a wedding function.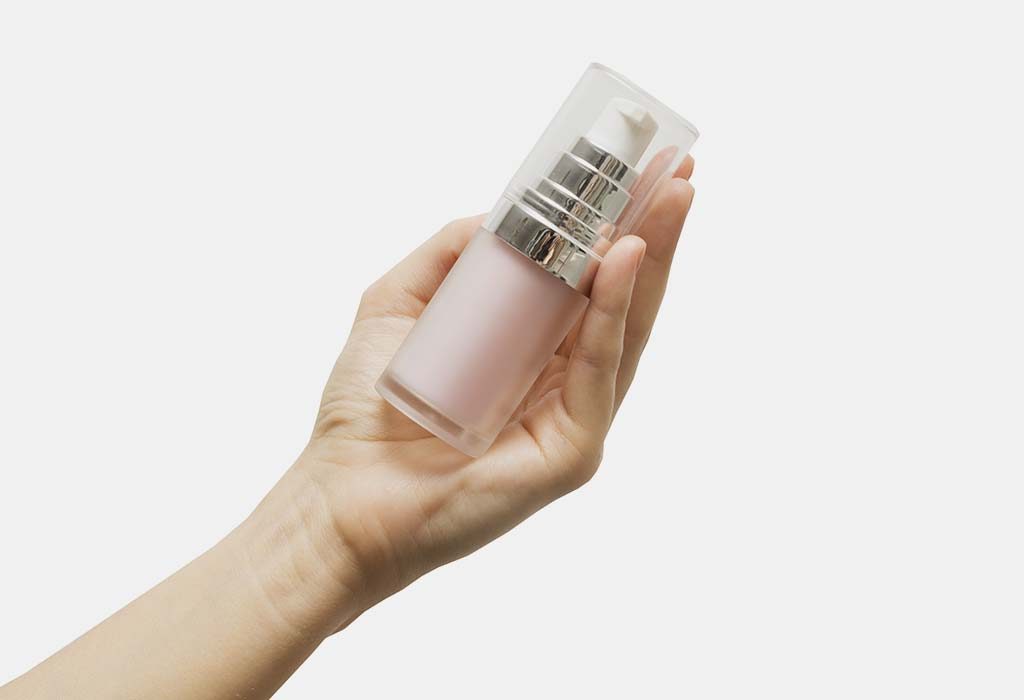 2. Foundation
Foundation should be applied next to give the skin an even tone. Applying foundation helps reduce the areas of discolouration and can cover all your blemishes. Choose a shade of foundation that goes with your skin tone for a natural look. Also, do pay attention to the undertone (the natural colours underneath the surface) of your skin while selecting a foundation – there are different shades that can suit your skin depending on whether you have a neutral, warm or cool undertone. Using a foundation that suits your skin tone will ensure that your facial complexion isn't a whole different colour than that of the rest of your body Apply it evenly on your face and neck without having it look cakey and thick.
3. Contour
Contouring is not something many women do because of the time, effort, and techniques involved, but if you're willing to experiment this wedding season, try contouring your face. Contouring is a technique involving the use of dark or light makeup to enhance or tone down the appearance of certain facial features. Contouring is done using matte products (a cream, liquid, stick, or powder) that are a few shades darker or lighter than your skin tone. These products can help define your facial features, such as your forehead, nose, cheekbones and chin. Contouring will make a big difference in your appearance, and other guests at the wedding will keep asking you about the secret to your beautiful skin. If you are new to this product and it's different techniques. Conquering contouring will seem like quite a daunting task, but it's definitely not impossible. Start with a small contour palette and practise; you'll be all set for the occasion. Below is a video on contouring to help you understand this makeup technique better.
How to Contour:
4. Concealer
A good concealer will be a saviour for those with dark circles under their eyes because that's something foundation will not be able to effectively cover. Also, not all of us are blessed with blemish-free skin – scars, acne, and pimple marks on our face are enough to let us down, especially when we have to attend a party. But with the right concealer, your blemishes will be taken care of. Use concealer wherever required; and to brighten your under-eye area, go for a concealer that is one shade lighter than your skin tone.
5. Highlighter
Applying highlighter on your face will make the light bounce off just the right spots, making your face look brighter. You can use it after applying your foundation. Highlighter can be applied above the eyebrows, cheekbones, and the bow of the lip. You can also apply it on your collarbones if you're planning to show them off in your gorgeous new outfits!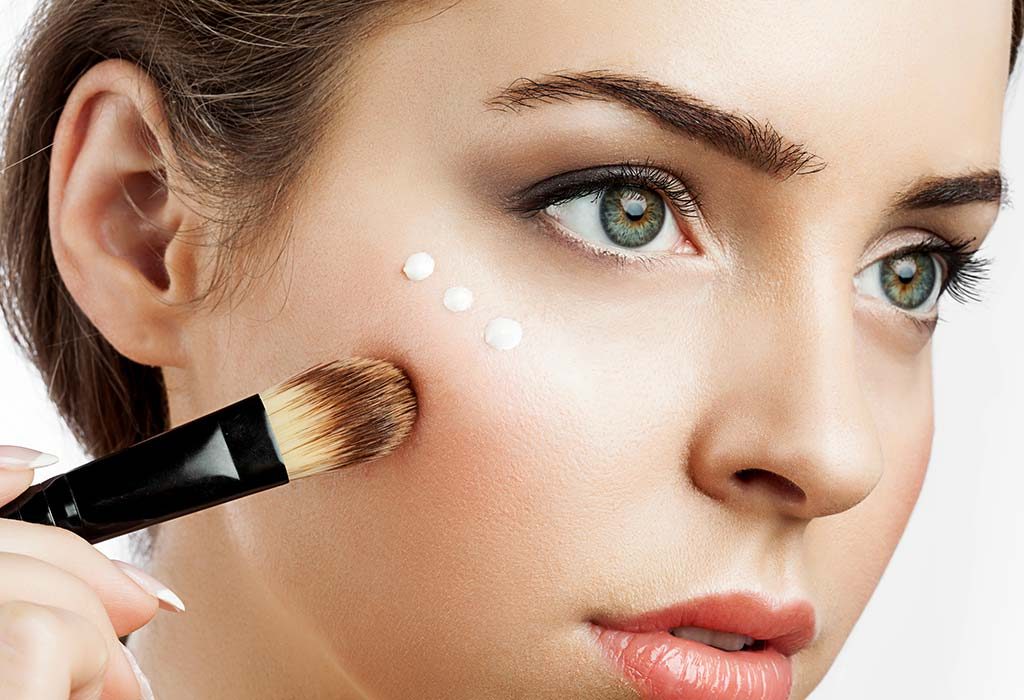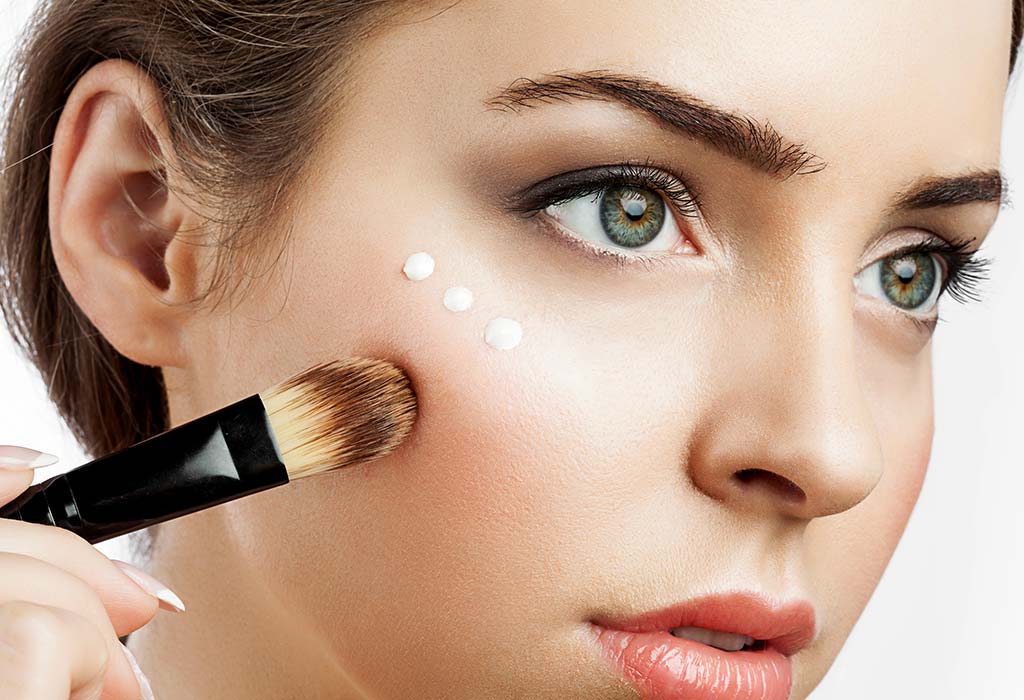 6. Bronzer or Blush
A bronzer can be used all year round, but it has more of a warm appeal to it, which makes it an ideal choice for summer months. For a sun-kissed look, go ahead and use a bronzer. However, if you want a fresh and vibrant look, opt for blush. It will give your cheeks a natural pink glow.

7. Setting Powder
Once you're done applying all the makeup products in the right order, you will need something to set that makeup in place. A setting powder will take care of just that! It will lock in the foundation and concealer and prevent the appearance of cracks on your face. Choose a setting powder that goes well with your skin tone and lightly apply it all over your face with a brush.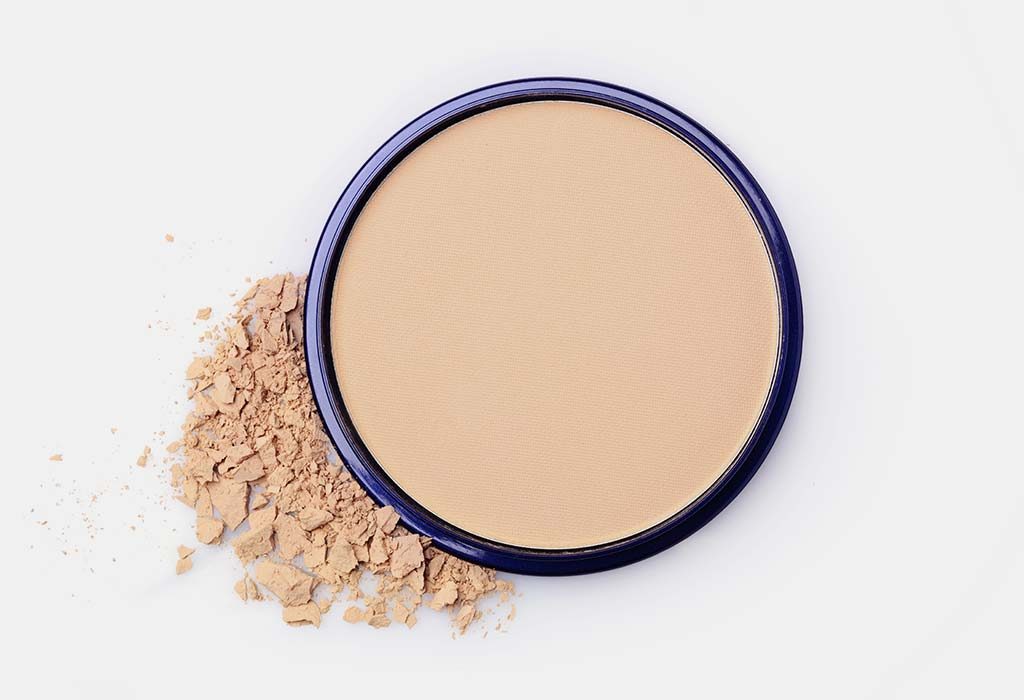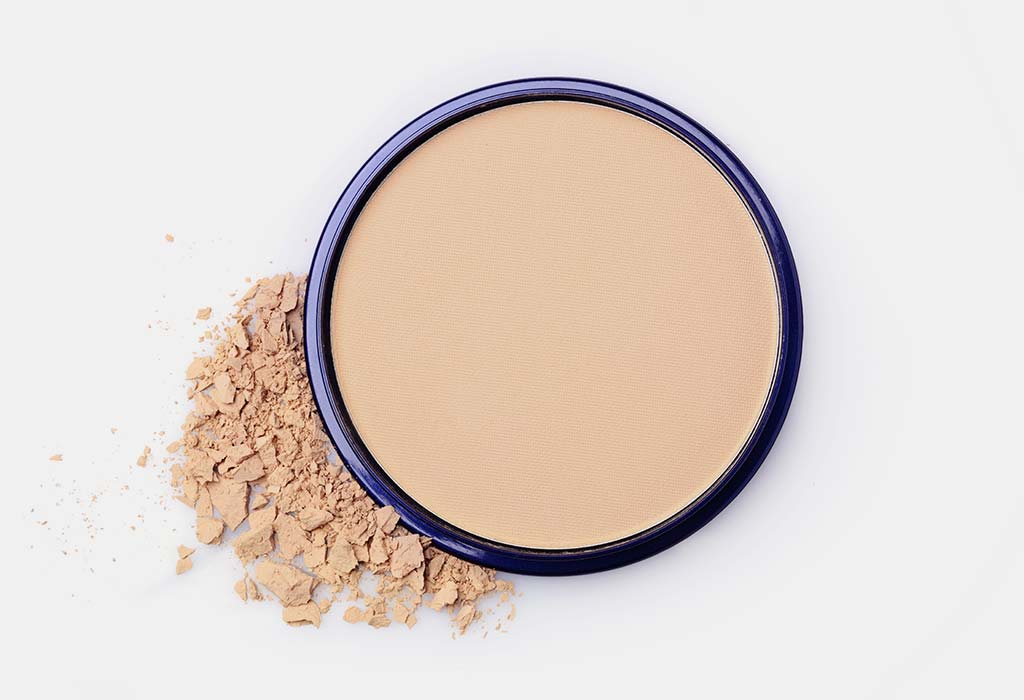 For Your Lips
Here are the two basic items you'll need for gorgeous lips.
1. Lipstick
A shade of lipstick that complements your skin tone and makes your lips look beautiful is a must-have in your makeup bag. You can opt for matte, creme, or glitter lipsticks – the choice is yours. You can even match your lipstick to your outfit or go for a completely contrasting shade;pick what makes you feel most comfortable. However, if you want to try something wild and trendy, choose dark shades. Dark colours are quite the trend right now, and a dark red lipstick will add panache to your look. What better time to experiment with some bold looks than the wedding season!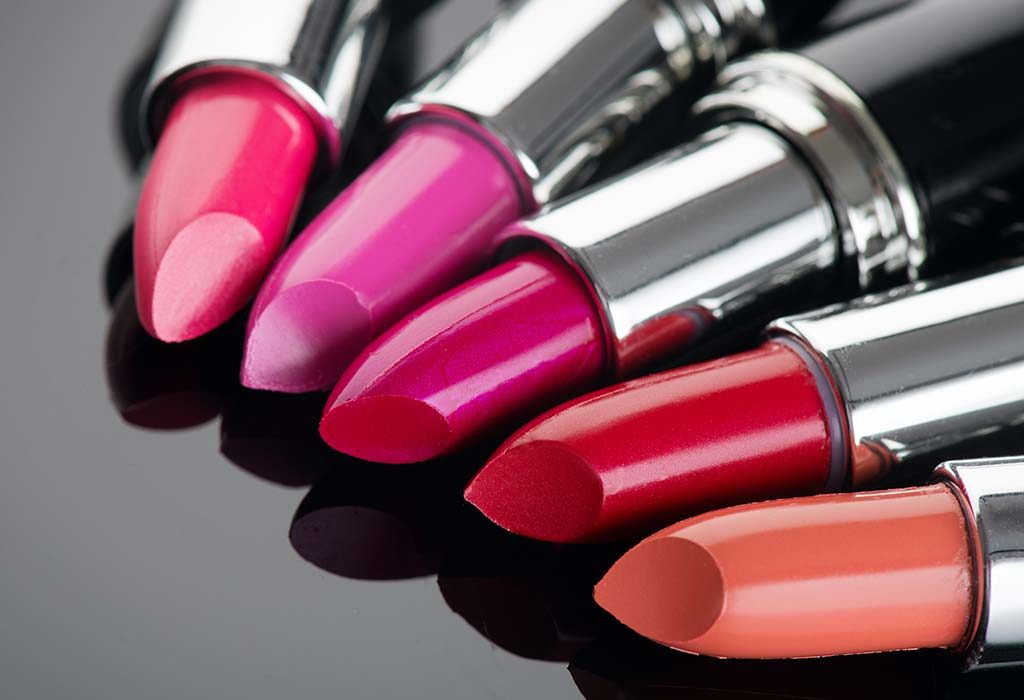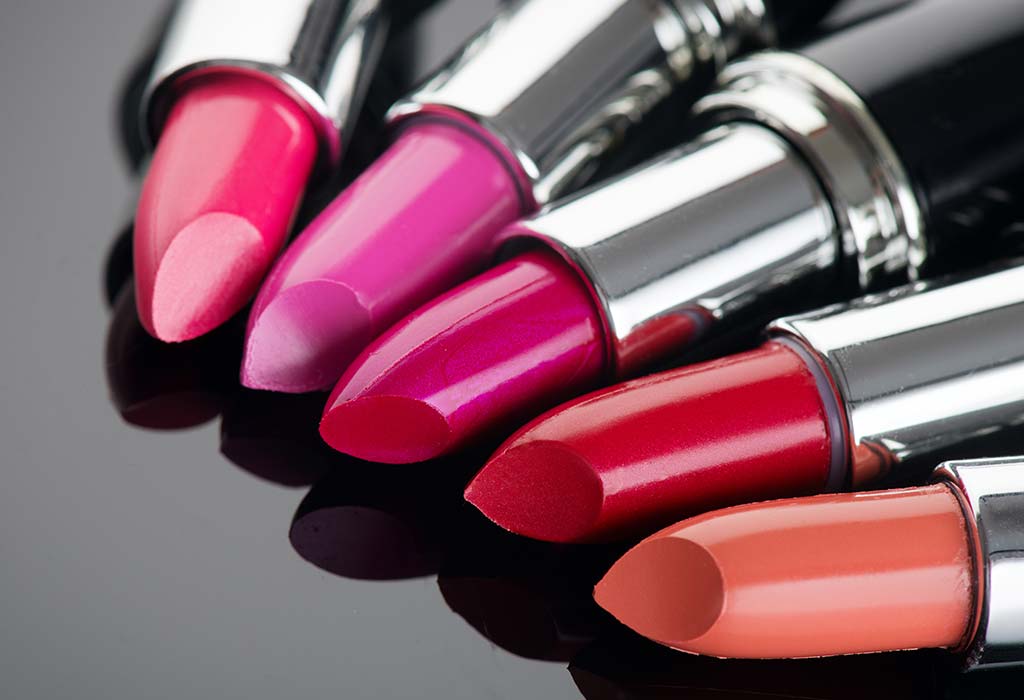 2. Lip Liner
Once you select the shade of your lipstick, choose a lip liner to go with it. You may not have given lip liners serious thought before, but hold on! We have good reasons to rave about it. Applying a lip liner will prevent your lipstick from feathering and make your lips appear fuller.
For Your Eyes
We are sure that you always keep kajal in your makeup kit. In fact, we know it is your go-to makeup item whenever you're about to head out of your house! However, there are a few other essential items that can also accentuate your beautiful eyes and your overall appearance.
1. Eye Primer and Eyeshadow
Eye primer, though may seem unnecessary, is as important as a primer for your face. An eye primer will ensure that your eye makeup stays in place. After using an eye primer, you can use an eyeshadow. Applying a beautiful shade will make your eyes stand out and will enhance your appearance. For a dramatic look, like the 'smokey eye'-look, opt for dark shades in eyeshadow such as brown, black, or bronze. You can also use a mix of black and brown tones for a subtle smokey eye that would look great during the day. On the other hand, if you want to keep it natural yet bring life to your eyes, choose subtle shades that complement your skin tone. You can even pep up your eyes with feminine shades like peach, bronze-toned peach, and shades of pink.
2. Mascara
Mascara too is used for a dramatic flare and will make your eyes noticeable instantly. To make your eyelashes appear bigger and your eyes brighter, apply mascara.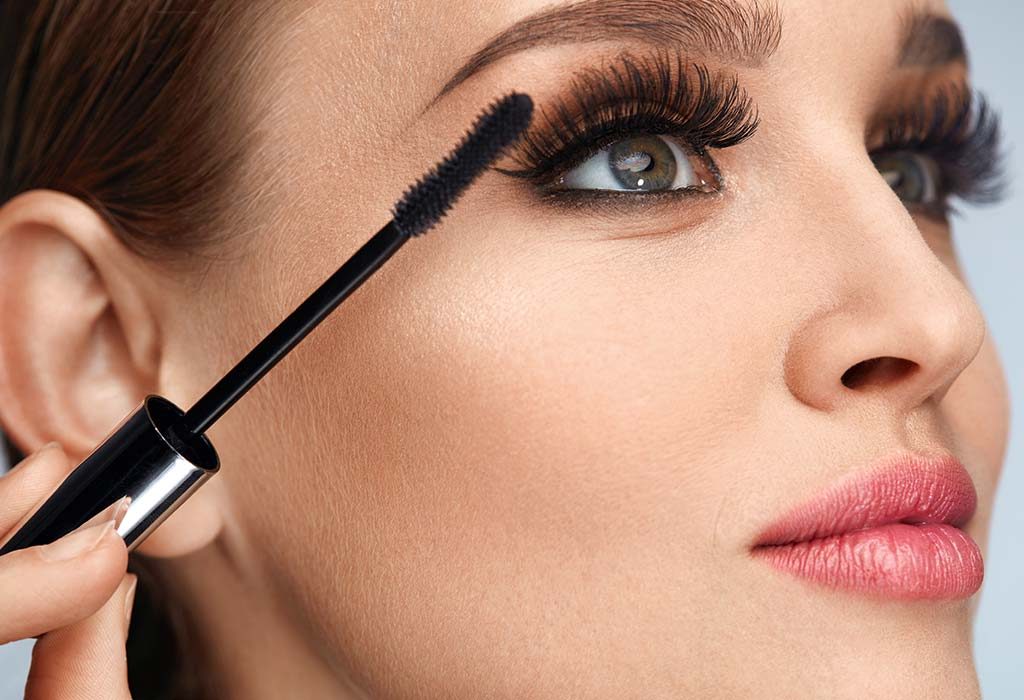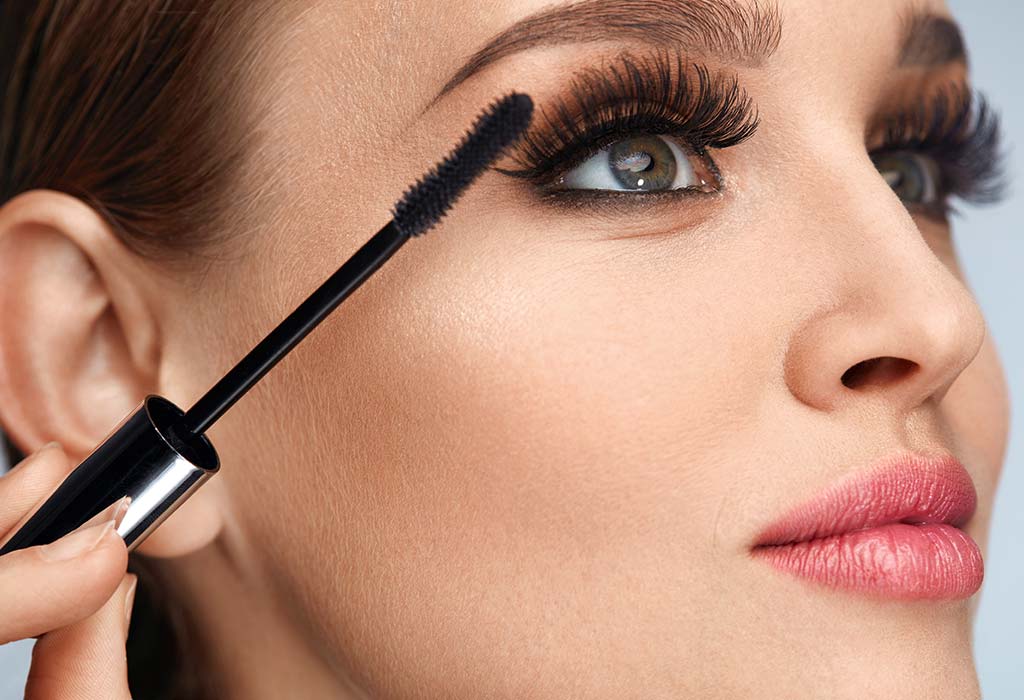 3. Eyeliner
Now, for the finishing touch, it goes without saying that you need an eyeliner. While a black eyeliner is the safest choice, there's no rule that says you can't experiment. Silver, green, blue, and red are also quite popular colours when it comes to eyeliners. Keep different colours handy that'll go well with your attire. You can choose a simple pencil or liquid eyeliner, but if you want to try something new, glitter, shimmer, and stencil eyeliners are there for you. Take your pick and rock the look!
So, these were some of the products that are essential to rock a wedding look. Step out of your comfort zone and give all these products a try; trust us, you'll look gorgeous. Whatever you wear, whatever you apply, just wear it with confidence, and you'll shine at all the wedding functions on your calender.
Also Read:
Makeup Tips for Dealing With Indian Summer
Makeup Tips for the Dusky Indian Beauty
Homemade Bleaching Face Packs to Brighten Your Skin Naturally