12 Amazing Indian Guinness World Records You Won't Believe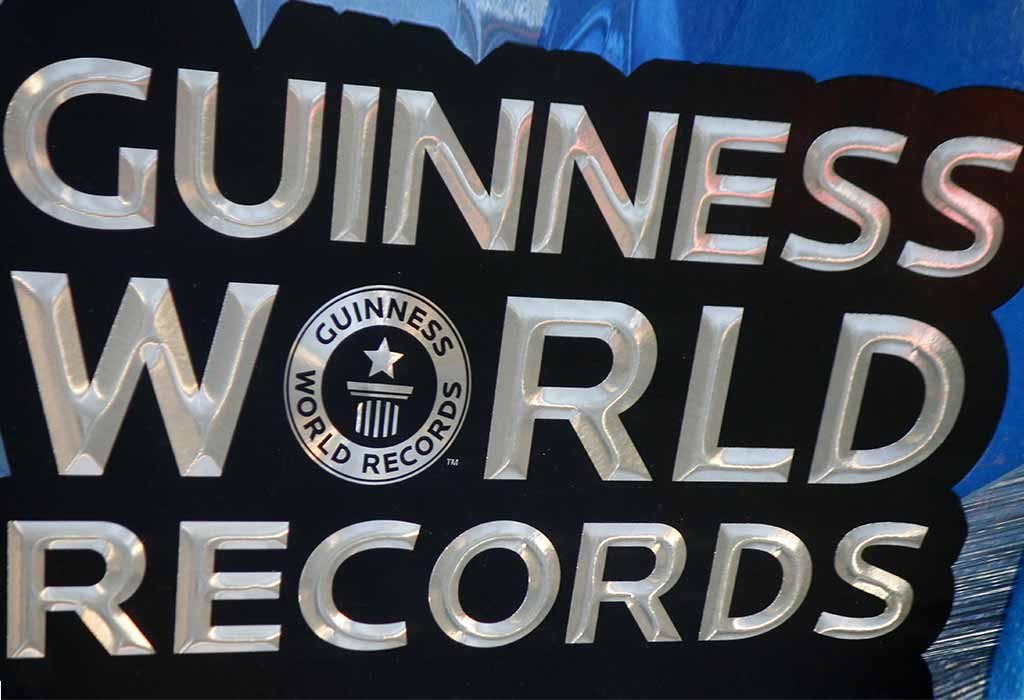 In this Article
Indian Guinness world record holders have been at the top when it comes to doing amazing things. There are a lot of names of Indians in the Guinness Book of World Records. Name any field – be it business, science, sports, technology or medicine, Indians have held records of doing exemplary work. There are some bizarre records too that Indians hold with pride. Those are incredible records and you won't really believe that Indians claim those world records.
Unique Guinness World Records Made By Indians
Indians, diverse and colourful in their approach, have invariably been on a record-breaking spree with the thrust of being better and unusual. Here are some amazing achievements made by Indians which are difficult to believe:
1. The Largest Laddu
The largest laddu in the traditional laddu making – boondi recipe was made by the Tapeswaram based sweet firm named Bhaktanjaneya Suruchi Firms. An individual laddu weighs 29,465 kg. This record was achieved in September 2016, by PVVS Mallikharjuna Rao of Tapeswaram, Andhra Pradesh, India. The laddu is known to be offered to one of the biggest idols in the state, at Gajuwaka. The laddu is made up of refined sugar, ghee, almonds, cashew nuts, refined oil, cardamom, and water.
2. Longest Fingernails on a Single Hand
One person who has the longest fingernails on a single hand and holds a record is Shridhar Chillal. Born in 1938, he stopped cutting his nails since 1952. His longest nail is the thumbnail which measures 197.8 cm. He did face a lot of problems because of the weight he had to carry but still, he persevered. His wish is to have his nails preserved in a museum.
3. Most Worms Eaten Per Minute
If you meet this record holder, you will find him to be an ordinary man. What is most unbelievable about him is that he has a weird habit of eating insects and worms. This man is John Peter, whose diet comprises of earthworms and dosa for breakfast, dragonflies, dal for dinner and a midday snack of 10 or 20 lizards. He has the distinction of eating the most earthworms in a minute. As it sounds weird, it is one of the most unbelievable record set by an Indian.
4. Longest Turban in the World
An amazing record held by an Indian is Mr. Avtar Singh Mauni from Patiala, Punjab for wearing the longest turban in the world. A turban stretching almost 645 meters, weighing 100 pounds takes almost six hours to be tied on his head.
5. World's Fastest Typing Using Nose
It is unbelievable that a person can type using his nose. Mohammed Khursheed Hussain is the one and the only person to hold the world record of typing the alphabets at the fastest speed. He has broken another record of typing a given sentence of 103 characters. The time taken was 47.44 seconds, which means he broke the previous record of 1 min 33 seconds set by another girl.
6. World's Longest Moustache
The Guinness World record for having the longest moustache is held by a Jaipur resident, Mr. Ram Singh Chauhan. He has been toiling hard and has grown the moustaches for 32 years and it is 14 feet long.
7. World's Shortest Woman
A lady holding dual record for being the shortest woman and the tiniest teenager alive is Ms. Jyoti Ange. She measures only 61.95 centimetres or 2 feet.
8. World's Biggest Chapati
An Indian organization named Shree Jalaram Mandir Jirnodhar Samitee which is at Jalaram temple Jamnagar made the world's largest chapati weighing around 63.99 kgs.
9. World's Most Expensive Wedding
The record for the most expensive wedding is held by steel tycoon Mr. Lakshmi Mittal's daughter, Vanisha's wedding. The total amount spent was approximately USD 60 million in 2004. The guests were welcomed in Bollywood style by the famous actor, Shah Rukh Khan. It actually is not a surprise as Indians are known to spend lavishly during weddings.
10. Longest Solo Dance Marathon
An amazing Indian dancer Ms. Kalamandalam Hemaletha danced for about 123 hours and created a record of longest solo dance marathon at Kerala Sangeetha Nadaka Academy.
11. World's Largest Biryani
Indians have done amazing feats to win recognition. One such attempt was made by 60 Indian chefs who worked with pole length ladles to cook biryani using 1200 kgs of rice. It just proves that Indians are obsessed with food.
12. World's Largest Number of Selfies Taken Together
The staff and students of Federal Institute of Science and Technology, Kochi were so taken over completely by the craze of clicking selfies that they clicked 1000 selfies in a minute. They clicked it in a group and not each which would have been worst.
It is quite an interesting thing to know about odd achievements. People try to stretch the limits beyond elasticity to establish a record. Some of our countrymen have done just that, and no matter how odd, their achievements are worth mentioning!
Also Read: Best Self-help Books That Actually Help