10 Things to Wear While Practising Yoga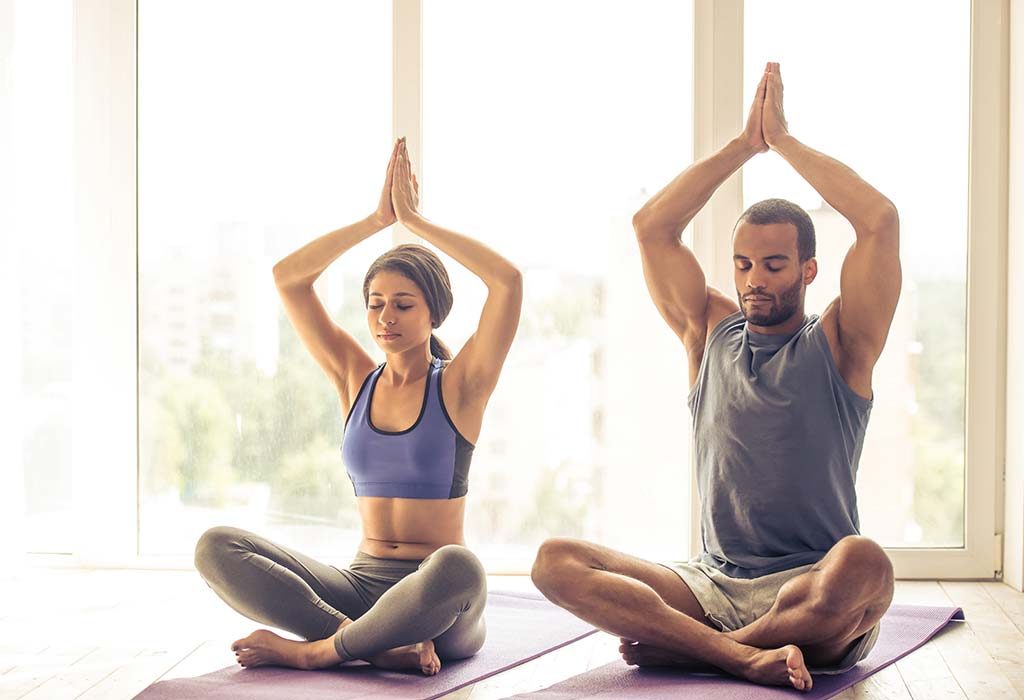 A 5,000-year-old ancient Indian practice, yoga has become popular over the years because of its unbelievably true benefits. Doing a set of simple asanas is said to increase flexibility, strengthen muscles and rejuvenate the nervous system. Not only that- a recent study has found that yoga has great potential for providing permanent relief from obesity, diabetes, mental stress and hypertension. If you've made up your mind to take up this form of exercise, why not convince your partner to try couple yoga? The first question that might pop into your head would be what to wear during a yoga session. We asked a few experts on the mat, and here's what they told us.
What to Wear before Stepping onto the Mat

For maximum benefits of the various asanas, yoga should be done first thing in the morning, or if you don't get time, around sunset. But before starting off, make sure both of you have the recommended clothing on.
For Women:
1. Sports Bra
Well, not every regular bra is comfortable enough for doing exercises and twisting your body this way and that. So, moms, especially those with a broad bust, should invest in a good quality sports bra. These bras hold your assets in place and provide the desired support while you perform yoga. If you're attending classes, sports bras also prevent people from seeing what they shouldn't see.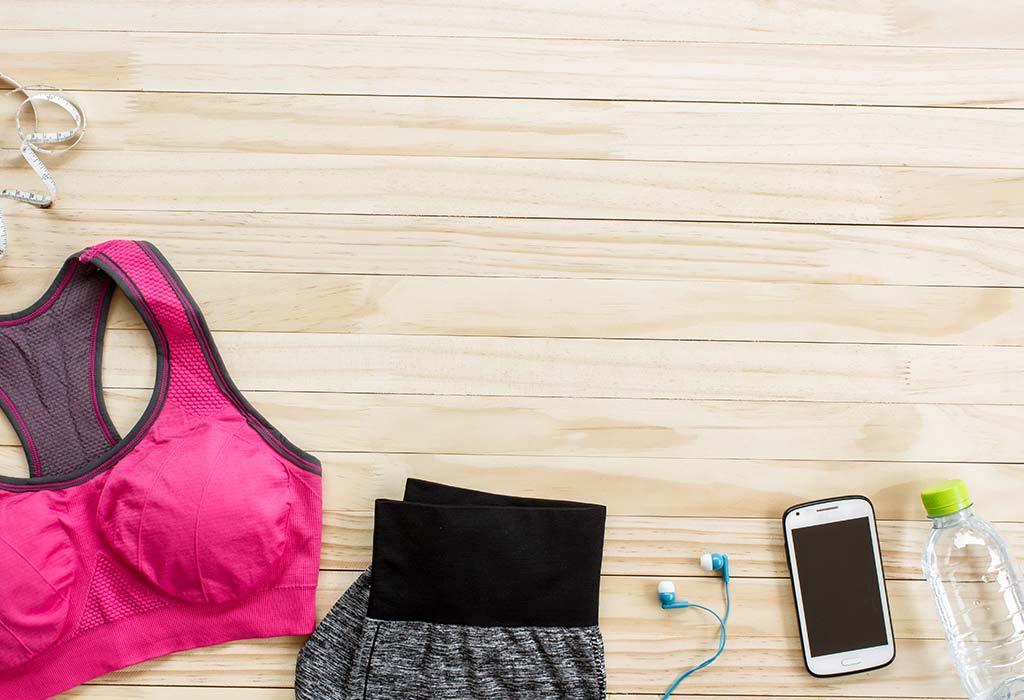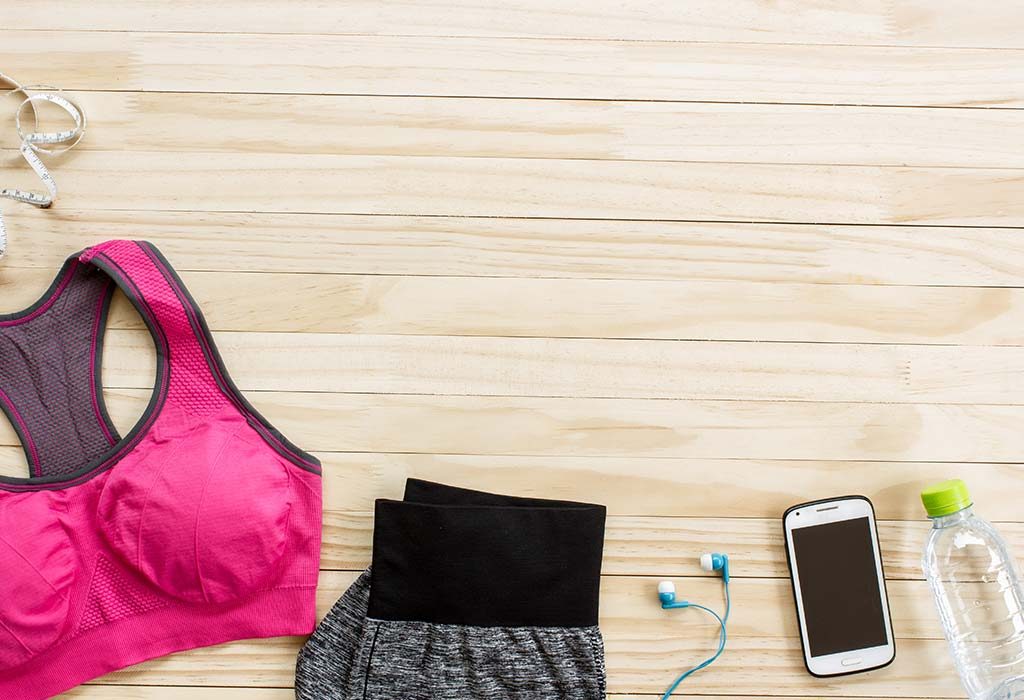 2. Tank Top
Over the sports bra, you can choose to wear a tank top for unrestricted arm movement. Avoid loose tank tops as they may move up and expose your belly. As yoga involves upside down and angled movement, they may also obstruct your vision. If you're not very fond of tight clothing, you can go for a tank top that is stretchable, allows you to breathe and also stays in place.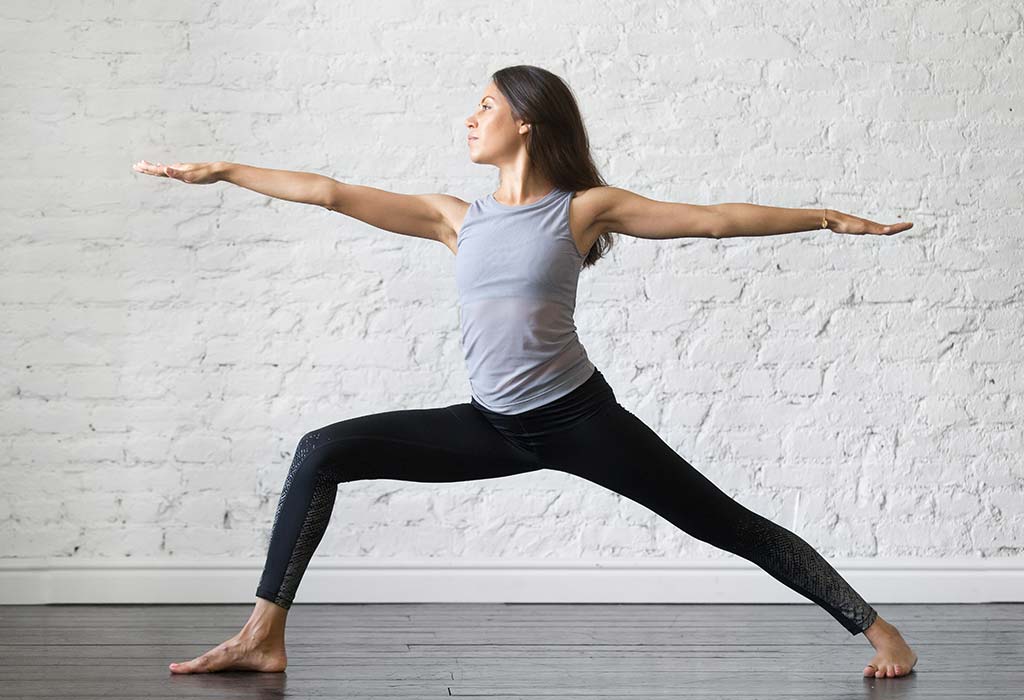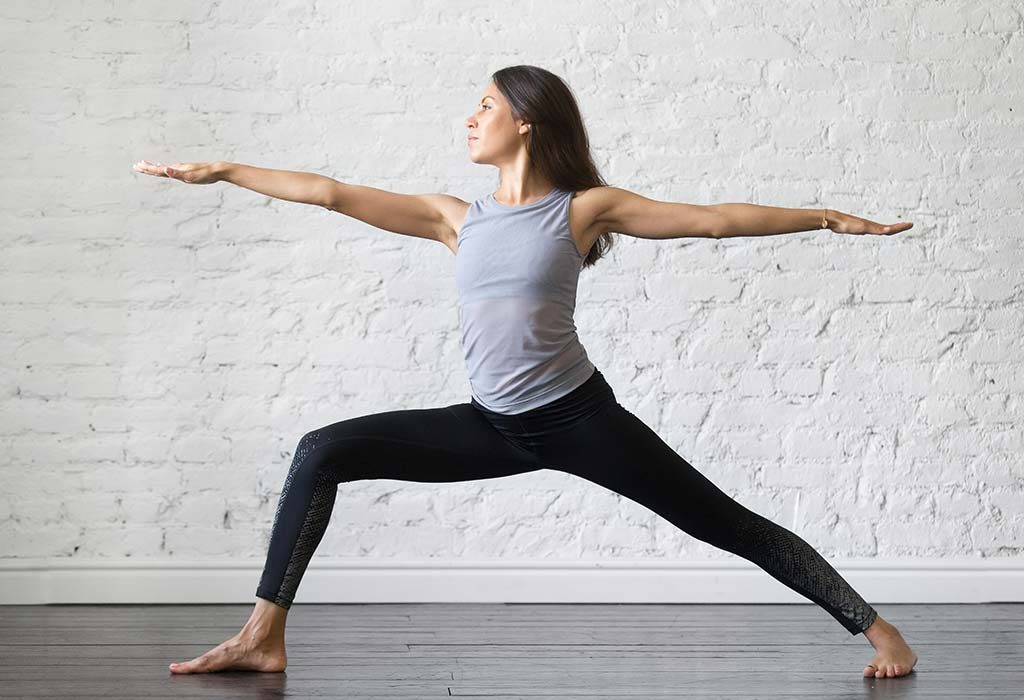 3. Long Sleeve Tops
If you don't wish to show a lot of skin, you can wear a fitted long sleeve top over the tank top. Again, experts advise not to go for loose tops that move around a lot. You can choose a cotton or wool top with a round neckline for proper coverage during classes.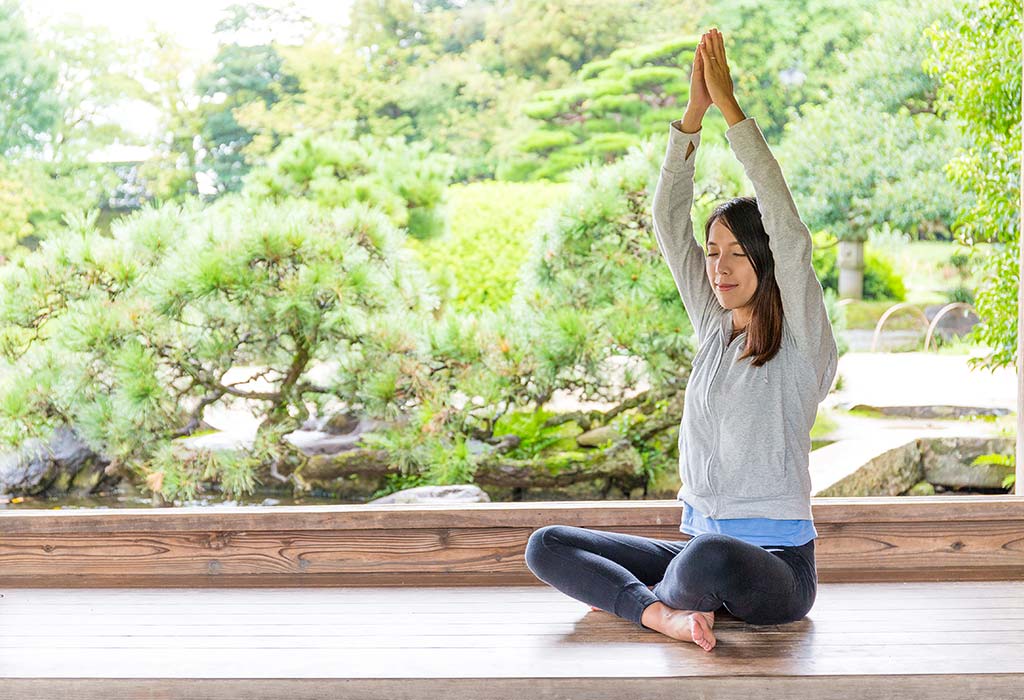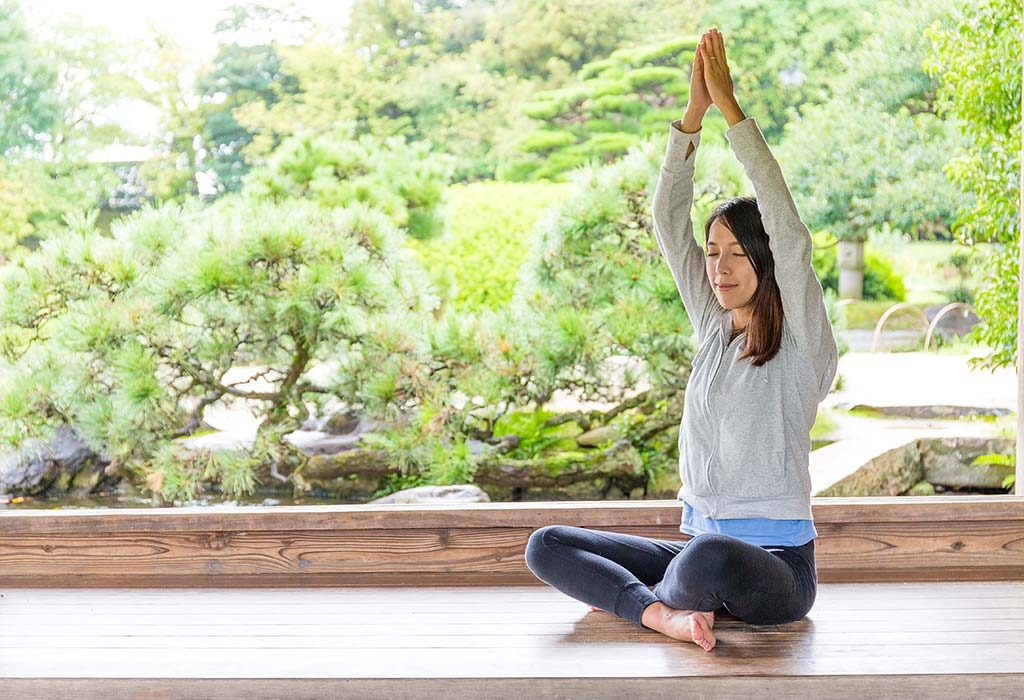 4. Tights
Tights made of stretchable and sweat-absorbent material are essential for doing yoga. That's because such bottomwear allows you to move your legs easily and also prevents sweat patches. When it comes to length, you can wear either knee-length or full-length tights, depending on your preference.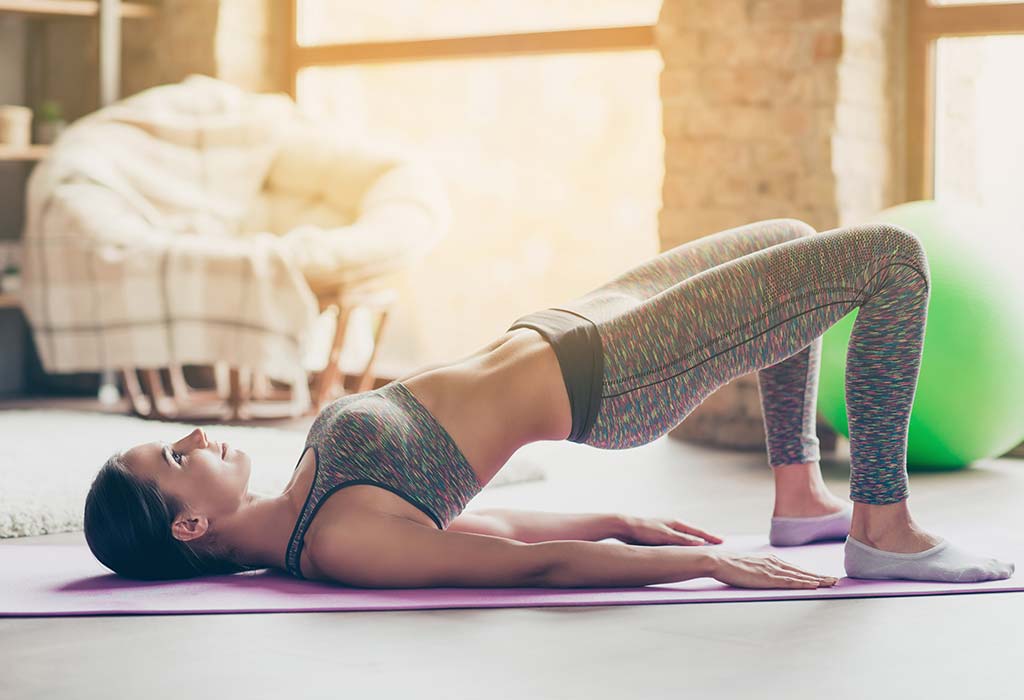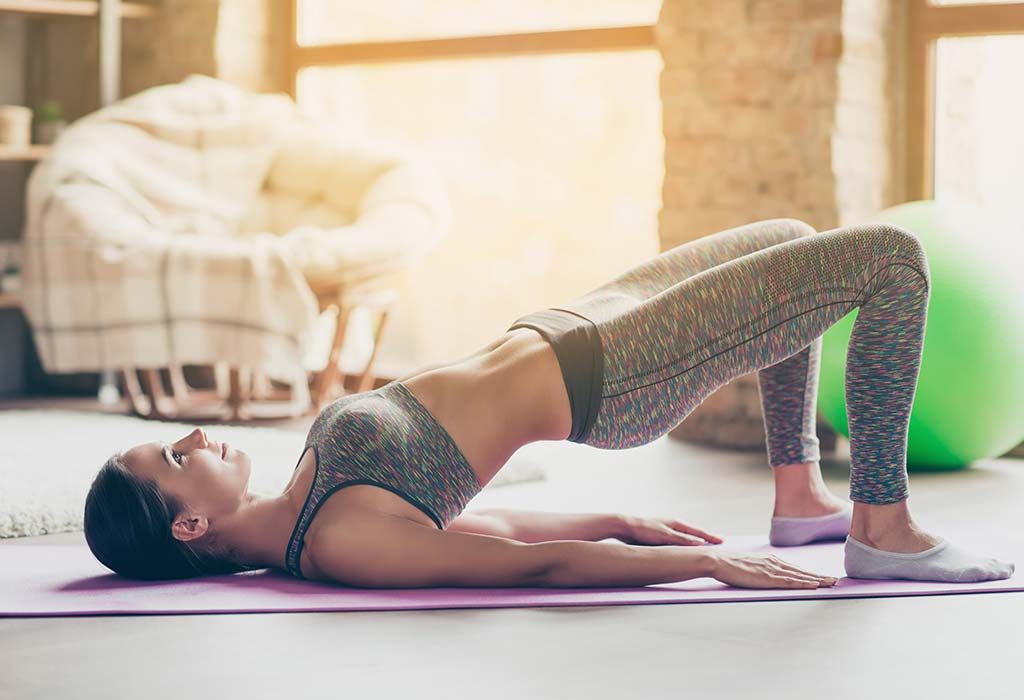 5. Accessories
While it's best to remove dangly and chunky jewellery before stepping onto the mat, you can go for studs and a simple elastic bracelet that suits your style. If you own a fitness tracker or smartwatch, you can slip that on too. Just be sure to keep it on silent so that it doesn't divert your focus. To prevent your hair from falling over your eyes, you can tie it in a bun or ponytail.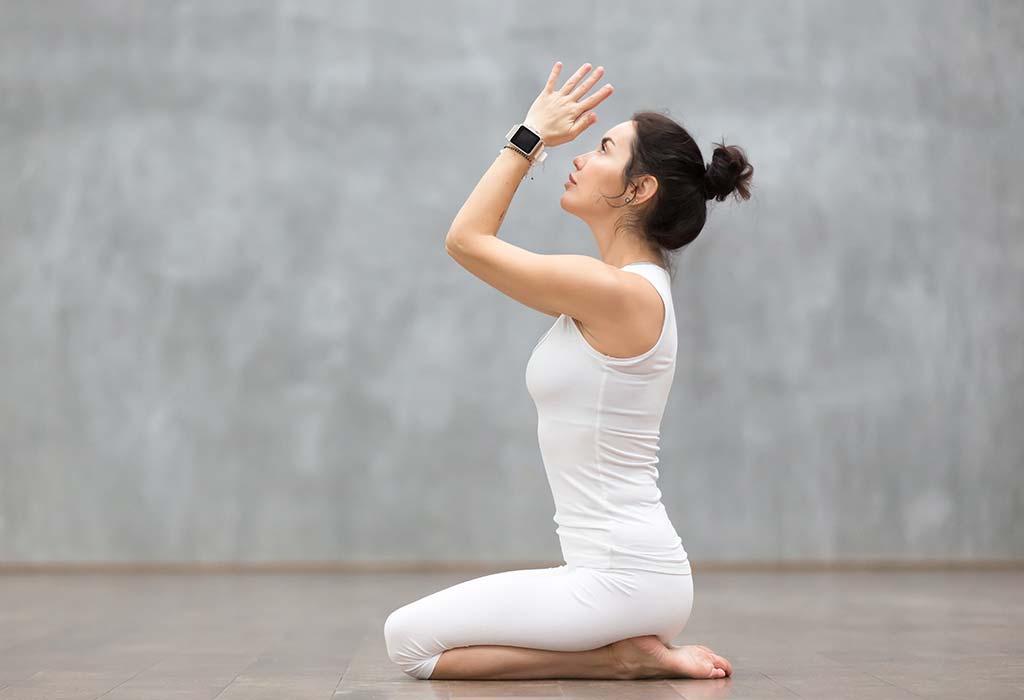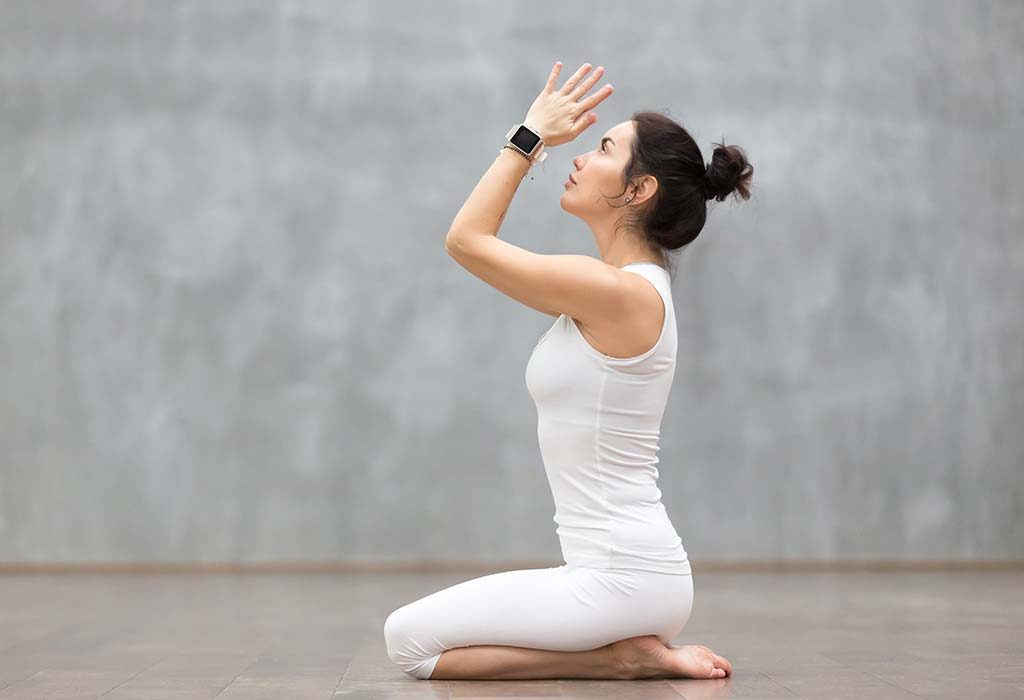 6. Socks
Yoga is usually done barefoot, so you'll be asked to leave your shoes outside the class before entering. However, some classes might allow you to keep your socks on, especially if the weather is chilly. If you're doing the yoga asanas at home, you can cover your feet for as long as you want!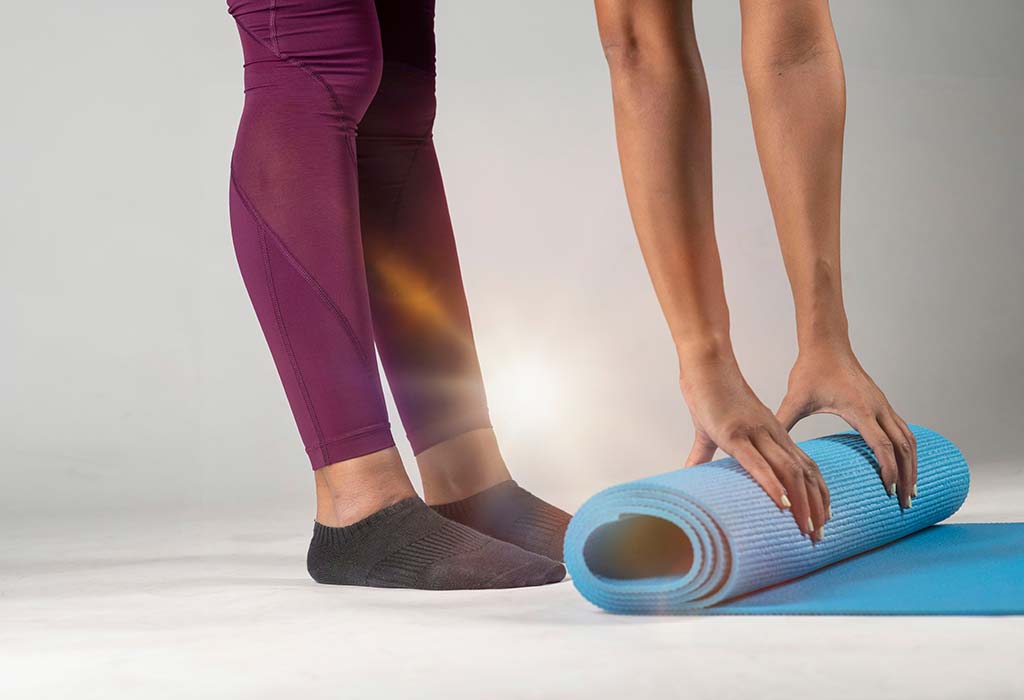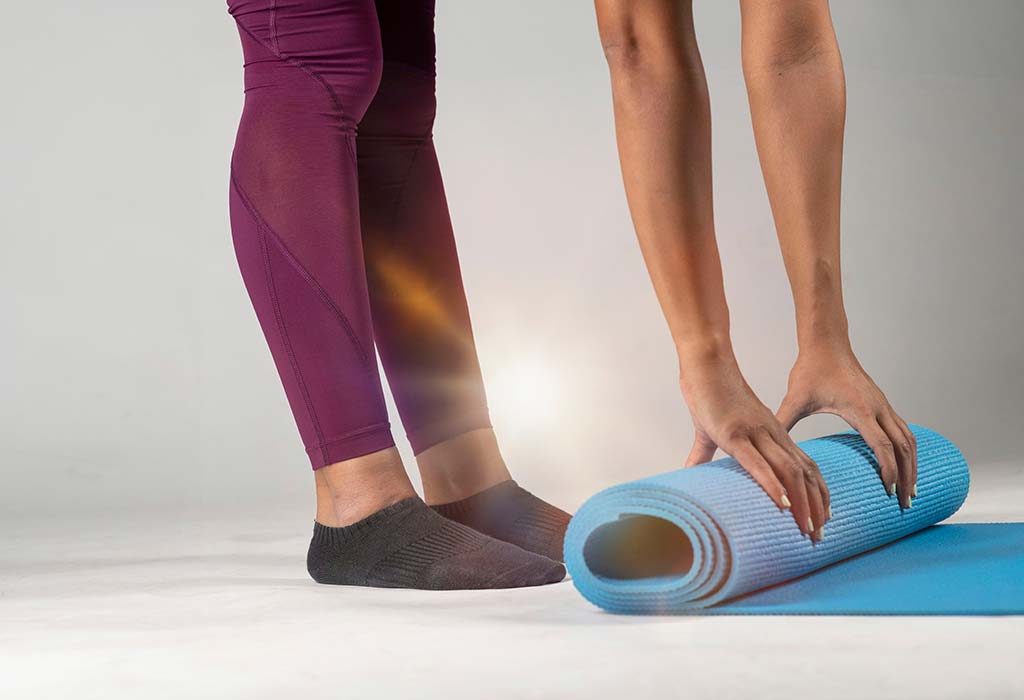 For Men:
1. Sweat-absorbent Tee
Your hubby can go for a sweat-absorbent tee easily available in the market and also online. These are made to be form-fitting, allowing men to show off their abs and biceps. We're sure that one look is all you'll need to fall in love with him again!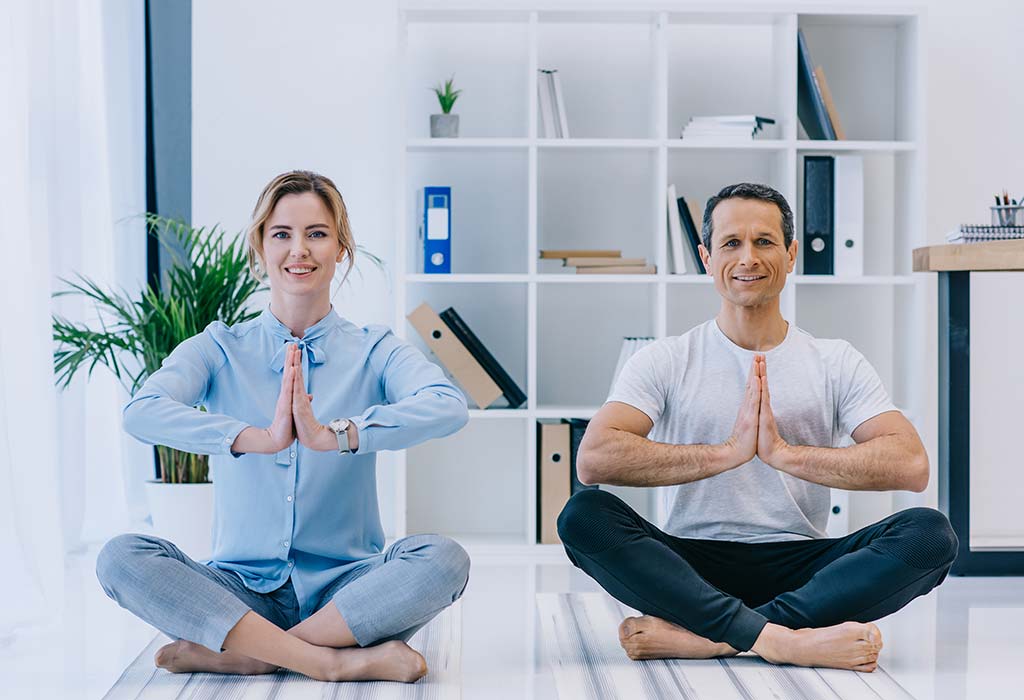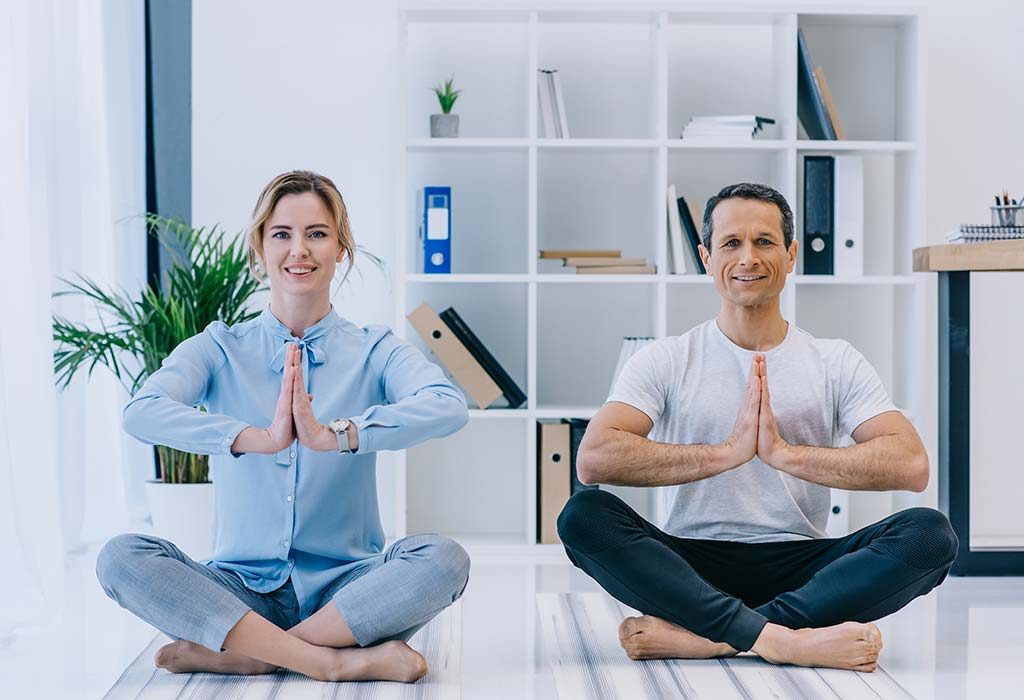 2. Regular T-shirt
In place of a sweat-absorbent tee, your partner can also go for a normal loose T-shirt. To keep it from moving, he can tuck into his bottomwear. This takes us to the next piece of yoga clothing.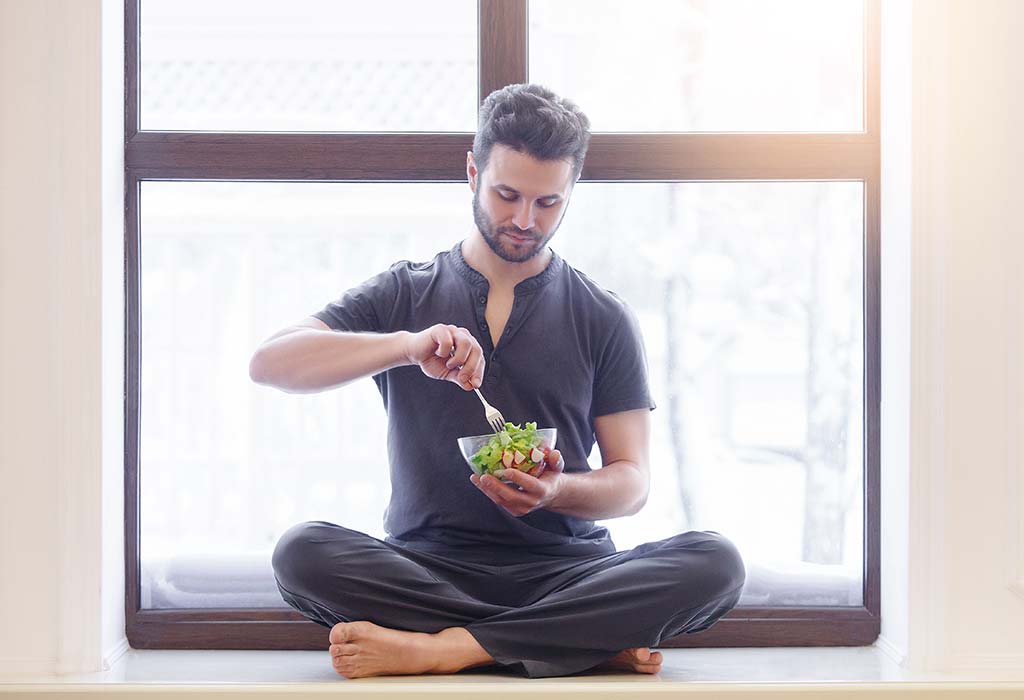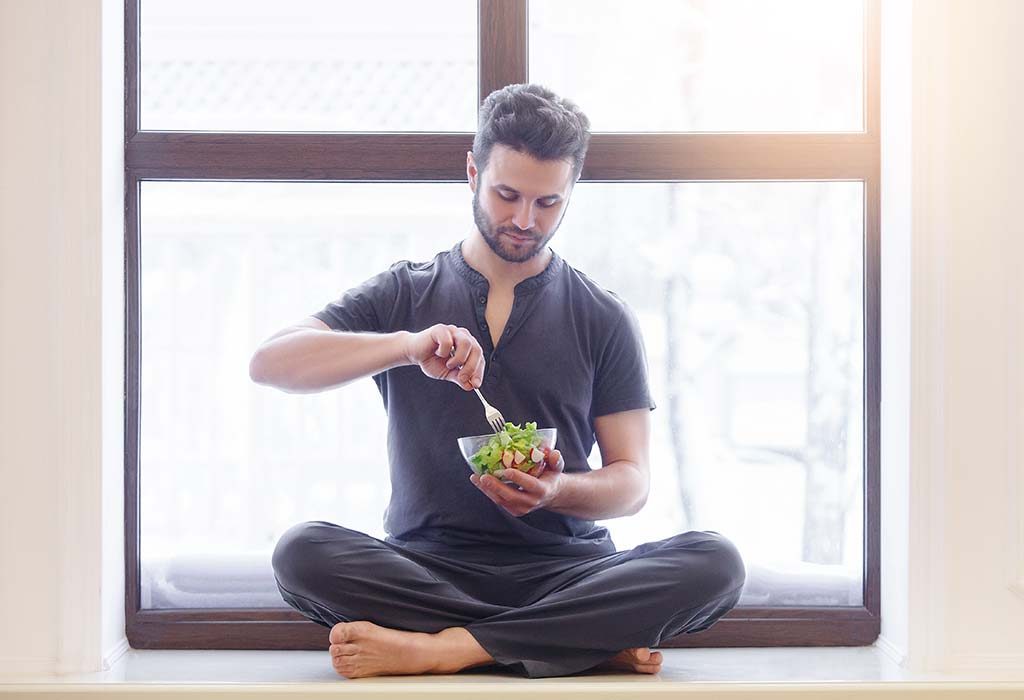 3. Gym Shorts
Well-fitting underwear is a must for men who practise yoga. Over these, your man can choose to wear gym shorts, ensuring that they are neither too loose nor too tight. The ones that end mid-thigh will be perfect for doing yoga, both at home and in a class.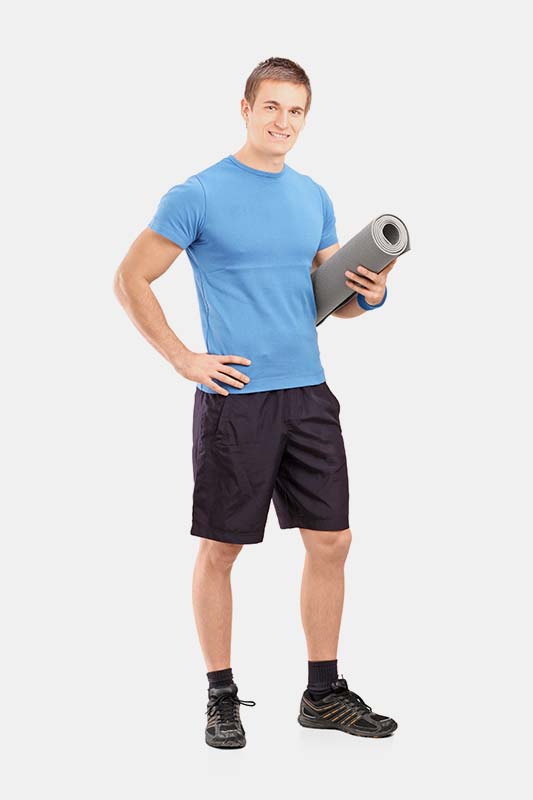 4. Yoga Pants
If your hubby doesn't like the idea of wearing shorts, yoga pants are another good option. These are similar to tights, the only difference being that they're made for men. There are also multiple variants available, so he can go for one with an elastic waistband or tieable cords.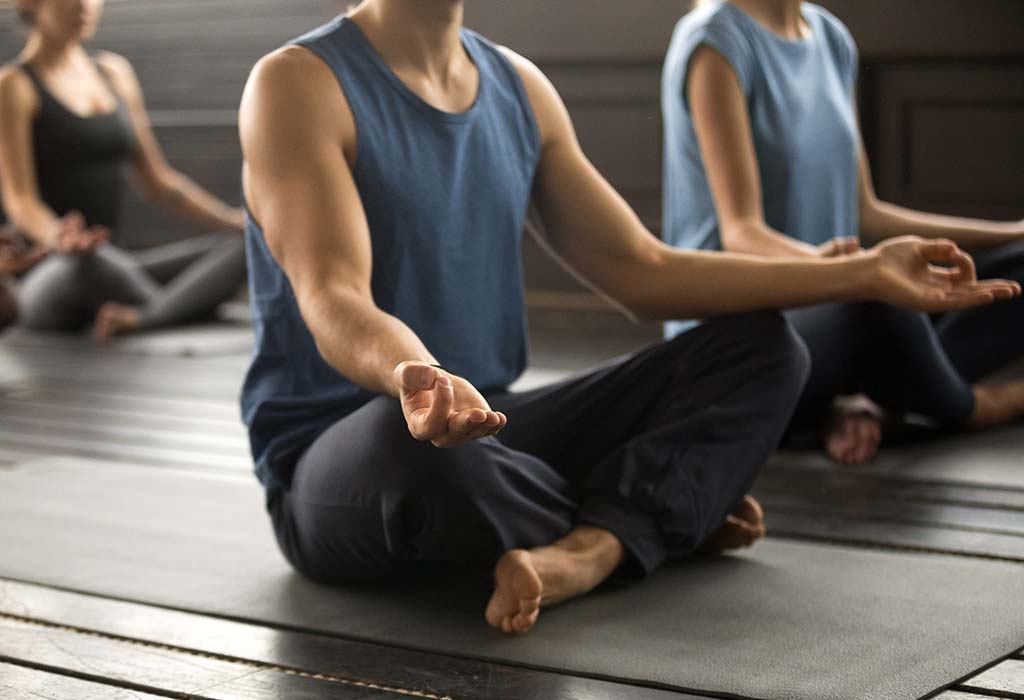 Tips for Choosing the Right Yoga Clothing
Wear whatever you feel most comfortable in.
Loose or tight, the right clothing will allow you to breathe and move your limbs freely.
If you sweat more than others, avoid wearing cotton as it weighs you down when it absorbs moisture. Instead, go for spandex or nylon.
If you already have the clothing mentioned above, there's absolutely no need to spend on buying new yoga clothing.
Many asanas involve lifting your leg up in the air, so keep these in mind when choosing what to wear.
Lightweight, V-neck and light-coloured bras aren't an ideal choice if you want to start yoga at a class.
Avoid light-coloured tights as they can become see-through if you sweat.
Socks may not remain steady on slippery mats, so take a call about whether to keep them on or not.
Thick-material tops and bottoms are best avoided.
Choosing the right clothing for yoga is essential as it influences how well you're able to do the asanas. You don't necessarily need yoga classes and any special type of clothing; in that manner, yoga costs "nothing". That's another great reason, apart from the immense health benefits of course, to take up yoga as a couple and also teach your child some easy-to-do asanas.
Also Read:
Benefits of Yoga for Your Entire Family
Gym Bag Essentials You Should Carry to a Workout
What to Wear When Going to The Gym