11 Stunning Wallpaper Designs for Your Home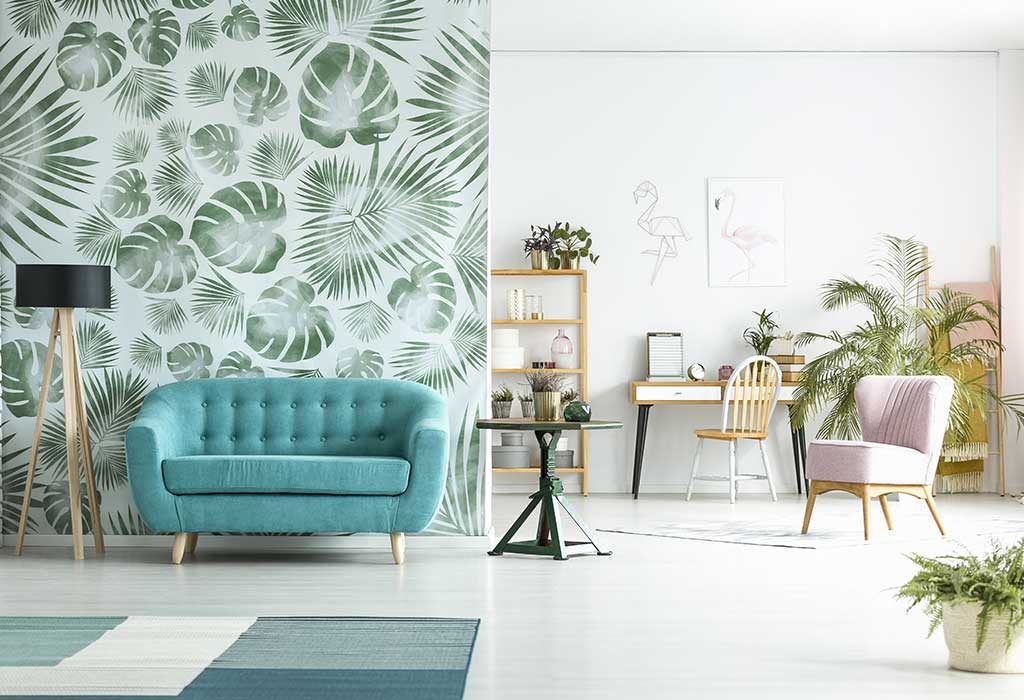 Wallpapers are very popular because of the variety of ideas and patterns. It can transform a dull space into something more vibrant and energetic. With wallpapers, you will be able to inject character into your room.
Wallpaper Design Ideas That Will Bring Perfection to The Walls of Your Home
Check out these latest wallpaper designs.
1. Dense Forest Design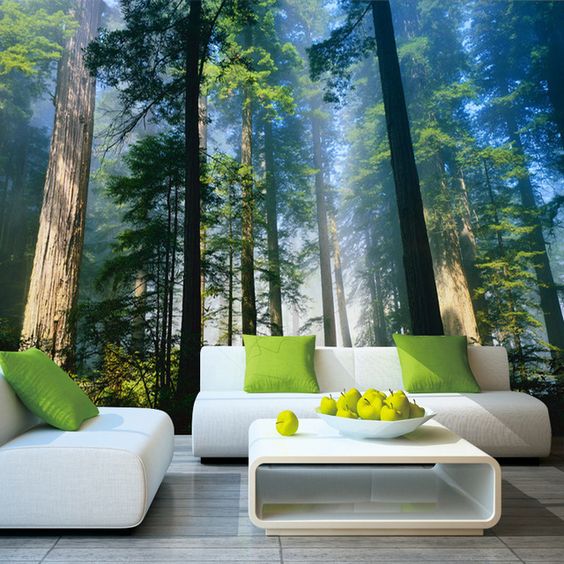 With this wonderful dense forest design, you can turn any space into a sea of trees. This wallpaper is the perfect way to bring nature in your room and transport you into the beauty of the forest making you feel calm and happy. This is a very popular room wallpaper design amongst nature lovers.
2. Animal Design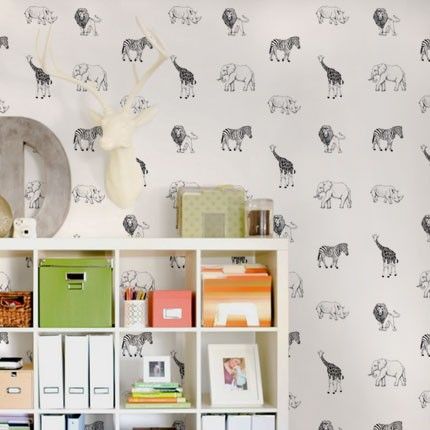 The animal kingdom is an incredible source of designs and patterns which inspires many homeowners and designers. This wallpaper shows images of the best and the most popular animals in the jungle, animals that depict courage, strength, and wisdom. This is a very nice modern wall designs for bedrooms.
3. Floral Design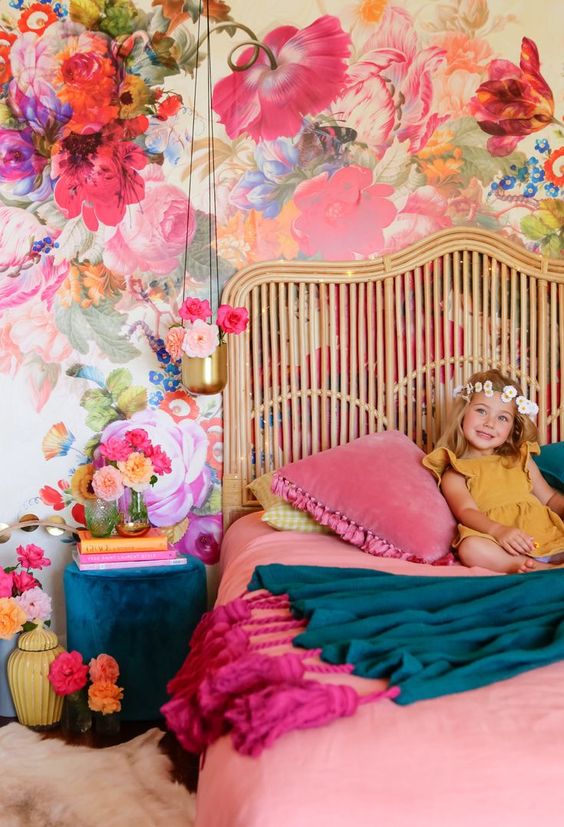 Bring the warmth of the summer and the freshness of the spring into your room with the incredible floral design wallpaper. If you are a fan of vibrant colours with a touch of nature then this wallpaper is perfect for you. The large pink flowers and vibrant leaves make it a very good wallpaper idea for the children's bedroom. But you can still use this in other rooms to spread the spring's charm and make the room look alive.
4. The Marble Design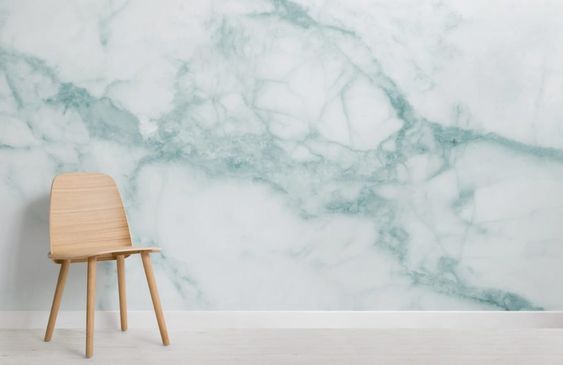 If you wish to transform a space into something uniquely elegant then the marble wallpaper is a design worth considering. The wallpaper is a combination of soft green and white which add a touch of serenity to the home. This is a very good wallpaper design for hall, kitchen, and even the bedroom.
5. Beautiful Bird Design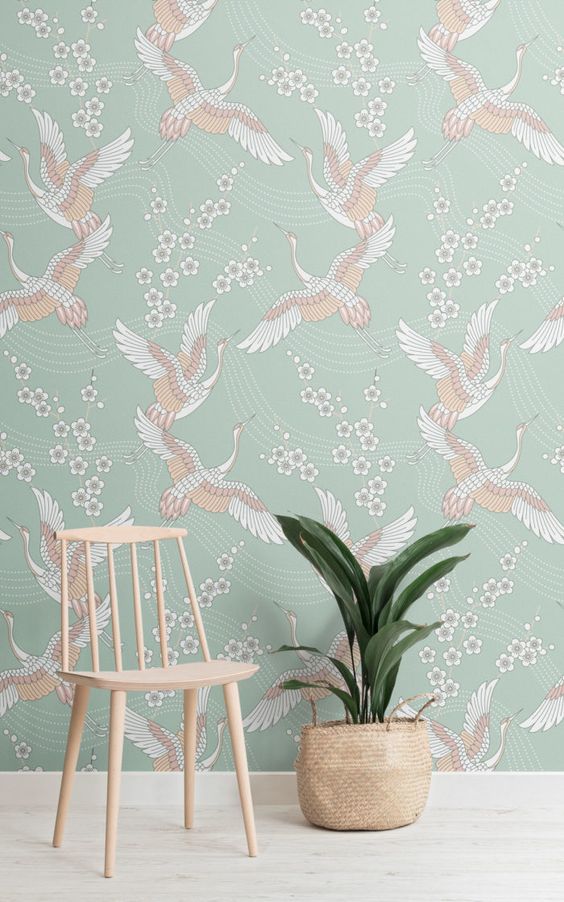 These oriental wallpapers are serene, colourful, and completely filled with traditional East Asian motifs. This is perfect for creating a wonderful sanctuary right at your home. Traditionally, these birds are believed to be the symbol of harmony and good fortune. The graceful crane symbolizes longevity and wisdom which makes it a common emblem in many oriental paintings and sculptures. A lot of positive energy would be drawn into your home when you implement oriental bird wallpaper.
6. Gold Metallic Design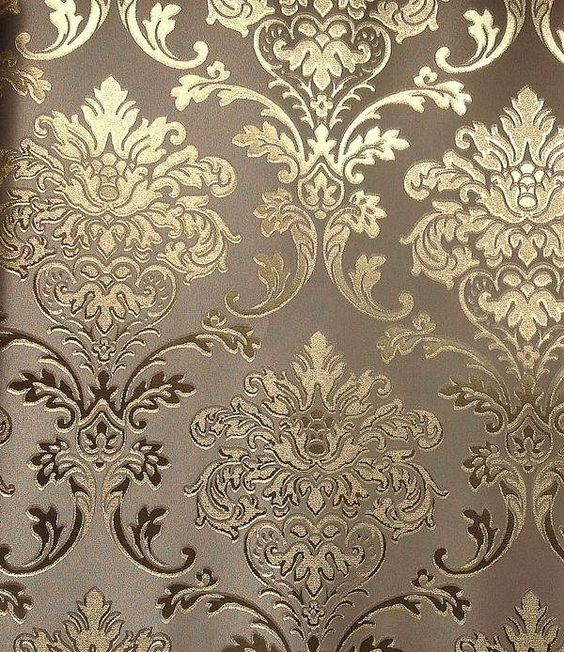 If you have already decided to use wallpapers but is afraid of taking design risks, then go for eccentric patterns and bold colours which will perfectly show off your style. The gold designs on a dark colour give the room a very classy look. You can use this design anywhere in your home because it is a very classy house wallpaper design.
7. Funky Geometric Design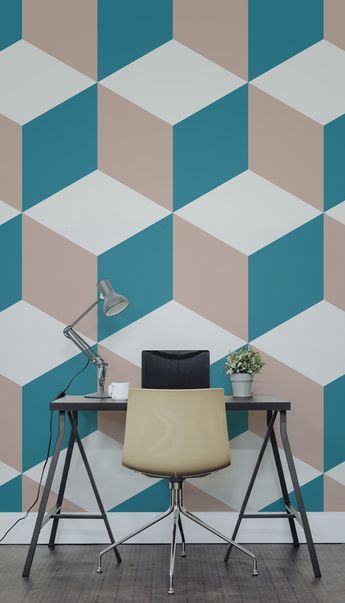 Geometric designs are becoming very popular nowadays because of the simplistic beauty of combinations of lines, curves, and shapes that have a creative result. These designs add a sense of everyday glamour to the bedroom and are very popular modern wallpaper designs for bedrooms.
8. Stripped Design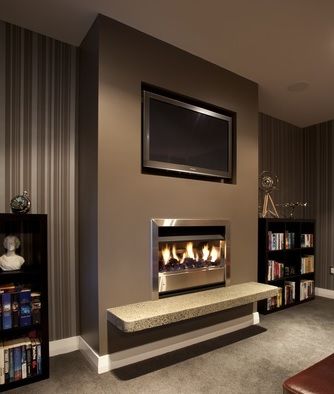 If you are not a fan of designs or art on the wall then the stripped design is perfect for you. The stripped effect wallpaper is an amazing way to give the room a bit of a dramatic effect. The walls will look very smooth and it is a style everybody will love. The design adds depth to your walls.
9. Wood Design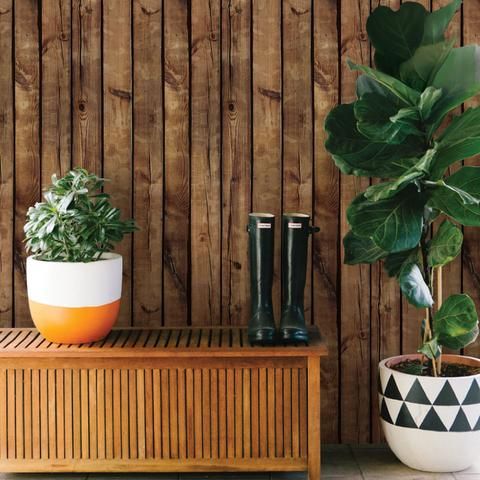 The wood design is an amazing alternative for real wood and can easily be updated. If you like the fancy feeling of staying in the warm cabin inside the forest then this is the best option for you. The wood design wallpaper will definitely take you there.
10. Maze Design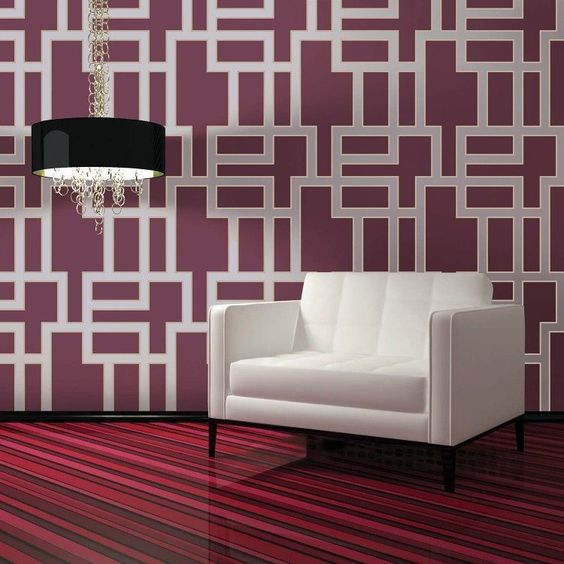 Maze designs spread the room with an artistic vision accompanied with a modern theme. This print can be added to rooms with high ceilings as the design basically highlights the length and space of the room.
11. Dark Background with Minimal Design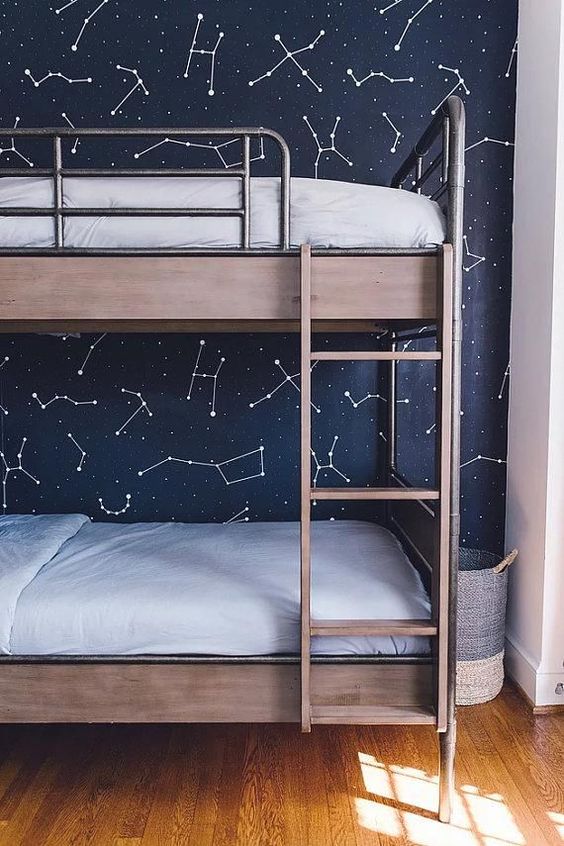 This is a beautiful wallpaper designs for living room as this particular design is elegantly combined with creative patterns. Minimalist designs are trending these days because of the simplicity it offers and the repetitions of patterns it represents. It gives a sense of quality and order.
These wallpapers for interior decoration are a great way to fill your room with wonderful patterns and colours. These nature-inspired and modern designs are sure to transform any room into a space you love.
Also Read:
Homemade Wall Decor Ideas
Room Decor Ideas for Your Kids
Nature Inspired Home Décor Ideas