100 Things to be Grateful For in Your Life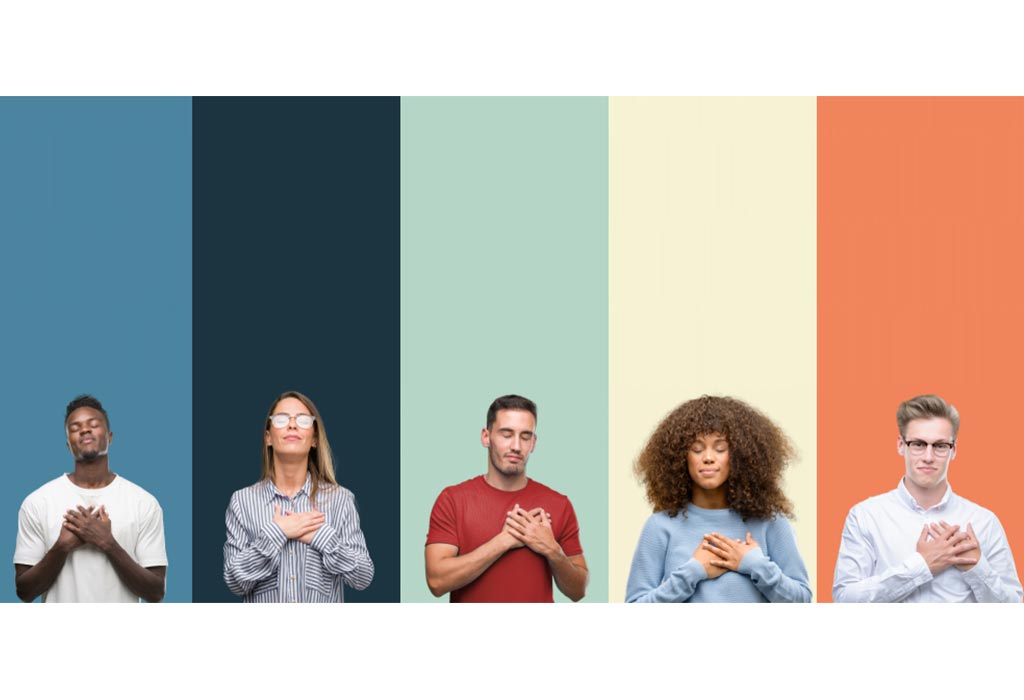 In this Article
Over time with our hectic lifestyle and endless things to do daily, we often neglect to show our appreciation for all the good in our lives. They might be small things or just random strangers, but their presence in your life makes it better and joyous. When things in your life are going downhill, or you are not feeling hopeful, remembering all the things you are grateful for makes a constructive impact on your mood and helps you gear up to face your challenges. So, look around and make a list of things to be grateful for that you till now took for granted. You can write in a journal daily about things to be grateful for to bring a positive change in your life.
However, since you may have trouble compiling your own list, we have compiled an extensive list of things you should be grateful for in your life. Take inspiration from it to make your own list of "small things I am grateful for" and feel motivated.
100 Things One Must be Grateful For
Some important and little things one must be grateful for are:
1. Life
Your life is the most important thing to be grateful for.
2. Coffee/Tea
Without tea or coffee, your mornings would be dull, and life would be caffeine-less.
3. A Healthy Body
A healthy body is necessary to live a long life and tackle all the challenges life throws at you.
4. The Birth of Your Child
The memory of when you became a parent is priceless.
5. Blooming Flowers
Nature and its endless beauty are perfect for giving you a nudge when you feel a bit down.
6. Your Parents
One of the most important people in your life and without whom you wouldn't be here.
7. Snooze Button
The snooze button makes you get that few minutes of extra sleep every morning.
8. Your Friends
Your friends are your family after your own family. Without them, your life would be dull.
9. Sale at Your Favorite Brand
There is nothing better than retail therapy to combat some blues, right? Well, not exactly. Retail therapy at discounted prices is way better than full-price retail therapy.
10. Your Five Senses
Your five senses let you see beautiful things, hear the sounds of your loved ones, feel the cool summer breeze, smell the fragrance of flowers and express all of this in your voice.
11. Unprompted Thanks From Your Kids
When your kids' thank you without you reprimanding them for it, then it truly is a moment to be grateful for. Finally, all your hard work has paid off!
12. Crazy And Loud Family Dinners
The dinners with your large extended family might be loud and chaotic, but the best memories are made amidst such chaos.
13. Your Kid's First School Day
We all love our kids. But, the first day they went to school, you had your heart in your mouth. So remember that day and tell yourself you can conquer anything.
14. Tears
Tears are always helpful to express your innermost feelings when words fail you.
15. Sunrises And Sunsets
Sunrises and sunsets are always mesmerizing and awe-inducing. They make you feel optimistic and inspire you for the future.
16. Fall Foliage
Autumn can be a bummer with green leaves turning color. But the red-orange-yellow autumn glory promises warmth, coziness, and the arrival of winter.
17. Your Workout Playlist
Your fast-paced workout playlist is the reason for your running on the treadmill or going through those heavy weight-lifting days!
18. Your Teachers
Your teachers and their dedication have resulted in you doing your dream job or excelling in your chosen field.
19. When Your Kids Eat All The Greens
The instances when your kids eat all the greens are rare! So, whenever they occur, be grateful for them.
20. Ability to Forgive And Forget
As you mature, you realize it's no fun holding grudges. So the ability to forgive and move on is one to be grateful for.
21. Long Walks
Your long morning/evening walks with the cool air and a lot of exercises to relax you.
22. Disappointments
Disappointments make you realize what matters to you more.
23. Fears
Your fears make you push harder and go for better growth opportunities.
24. Happiness
Happiness is always a good motivator to dispel anxieties and go on.
25. Online Shopping
Well, who wouldn't be grateful to shop for anything while snuggling in their bed or to ride the metro?
26. Internet
A great tool to browse anything or connect with anyone from any corner of the world.
27. Mobile Phones
An important thing these days that helps you connect with your near ones despite the kilometers between you.
28. Your Teenager Hugging You
When your grown child voluntarily hugs you, you cherish that memory to go through all the times when they will roll their eyes when you hug them.
29. Transport
Transport has made going anywhere easier from foreign travel to work commute.
30. Technology
For making your daily life easier, from the dishwasher or automatic washing machine.
31. Computers
For making your work more efficient and effective.
32. Waterproof Makeup
For all those beautiful pictures in the sun or on the beach or when it was drizzling…
33. Food Delivery
On all those days when you are too tired or just not in the mood to cook.
34. Books
Books have added wisdom to your life and taken you to places sitting on your couch.
35. Comfortable Shoes
To protect and comfort your feet throughout the day.
36. Your Pet
After a long day, the excitement of your pet when they see you is pure joy.
37. Your Job
Your job pays your bills and gives you work satisfaction.
38. Mobile Apps
Mobile apps can help you with many things, from to-do lists to grocery lists to daily chore reminders.
39. Your Bed
The place where you comfortably sleep every night.
40. Holidays on Monday
Monday is always crazy, so it's like several Sundays clubbed together when a holiday falls on Monday.
41. Your Home
Be grateful for a solid roof on your head with a loving family.
42. Complimentary Food
Anything free is always welcome.
43. Your Partner
Your partner who understands and supports you, always.
44. Your Mistakes
They help you improve and become better.
45. Your Enemies
To help you recognize your blind spots.
46. Heartbreaks
Heartbreaks make you mature and appreciate the people in your life better.
47. Bath-Tubs
After a hectic day, nothing is better than relaxing in a bathtub.
48. Life's Challenges
They help you grow and make you a better person.
49. New Season of Your Favorite Web Series
Now you have something to see every night.
50. Great Hair day
It's a miracle when your hair falls into place and looks great.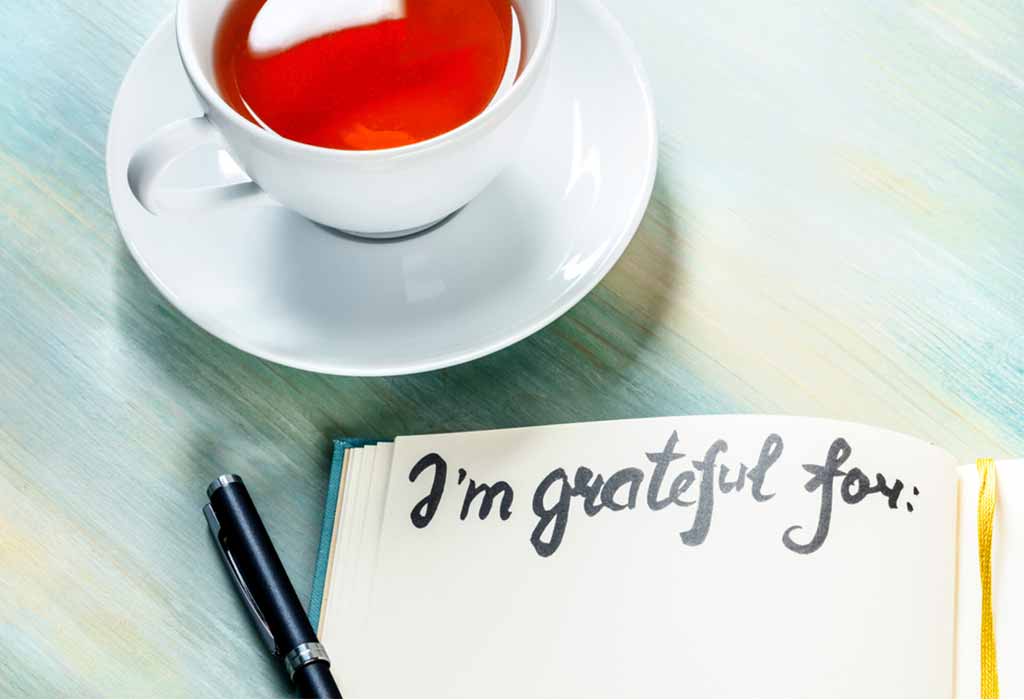 51. Hairstyler
For all those bad hair days when your hair refuses to settle down.
52. Peanut Butter
For all the rushed mornings when PB sandwiches saved your time and life.
53. Both Kids Sleeping at The Same Time
Both little kids sleeping at the same time is miraculous.
54. Living in a Safe Place
Safety is paramount for self and family.
55. Your Strong Values
The values instilled in you by your parents are your guidebook for life.
56. Learning New Skills
Having the time and ability to learn new skills is something to be grateful for.
57. Your Favorite Singer
Your perfect companion to lift your mood by their voice.
58. Electricity
Of course! Otherwise, you would be sitting in candlelight.
59. First Snowfall
The magical view makes you feel so good.
60. Quiet Home
You love your family, but the times your house is quiet are few and priceless.
61. Good Healthcare
Your access to good healthcare is something to be grateful for.
62. Siblings
They get you the most and are there for every situation.
63. Memories
Happy memories filled with love! There is nothing really like them…
64. Dark Chocolate
Dark chocolate with more than 70% cocoa makes it a healthy snack, right? Yes.
65. Past Vacations
Remembering happy times spent with loved ones can gear you up for any challenge.
66. Your 2 am Friend
A friend you can call anytime to vent is a blessing.
67. Your Life Experiences
All your good and bad life experiences shaped you.
68. Your Household Help
A person who takes care of your house for you is important for you to do your job stress-free!
69. Kind Gestures From Strangers
A stranger opening the door or carrying your heavy bag is much appreciated.
70. School Holidays
When you don't need to wake up early and rush to make breakfast.
71. Smile on Your Kid's Face
The pure joy you feel when you see them smile is priceless.
72. Comfortable Chair
A comfortable chair makes working long hours easy.
73. Margaritas
A single glass can make even the worse day feel bearable.
74. Familial Support
They have your back.
75. Work Confidante
A trusted friend at the workplace is a blessing.
76. Amazing Boss
An understanding and encouraging Boss is just awesome.
77. First Flower on Your Plant
You waited months for it. Now your patience and hard work have paid.
78. Your Kids
Your tiny humans may be irritating and demanding, but you just love them.
79. Neighbour Sending Food
Your neighbor has cooked something new and sent you to taste it. Wow!!!!
80. Sundays
The day when you just laze around.
81. Credit Cards
Now you don't need to count the cash in your purse before buying.
82. Ice-Cream
Ice-creams are the best things to pick your mood in any situation.
83. Your Good Immunity
When everyone around you has gotten the flu, but you get spared!
84. Cousins
They are your friends cum siblings rolled into one.
85. Your Favorite Comfort Food
Your favorite comfort food makes a bad day look tolerable.
86. Emojis
Emojis have made communication interesting.
87. Quirky Family Tradition
Every family has some whacky family traditions that make the festivals more interesting.
88. Upcoming Vacation
You are lucky you can take time off for a vacation with family or friends.
89. Presents
Feel blessed when someone puts their energy and thoughts into giving you something.
90. Social Media
For making it easier to share pictures or information with the world with a click!
91. Greenlights
Finding green lights when you are late for the office.
92. Surprise Parties
Be grateful for caring friends and family that make your special occasion special.
93. OTT Platforms
For those days when you just wanted to be alone, binge-watching movies or series with popcorn.
94. Availability of Drinkable Water
Water shortage is a reality, so when you have plenty of drinkable water, feel grateful.
95. Medical Science
The advancement in medical science is simply wonderful and a blessing.
96. Good Neighbors
Good neighbors are a blessing and a rarity. Treasure them!
97. Perfect Jeans
Finding jeans that make you look and feel amazing is like hitting the jackpot.
98. Ability to Exercise
Being fit to do any exercise you want is something to be thankful for.
99. Earplugs/Phones
For all those times when you just want to cut the world and get lost in the music.
100. You
Last but most importantly, you yourself; for being in this world and making a positive difference.
Recalling the things you are grateful for makes you happier and stronger to face any challenge. Happy people are more productive and both mentally and physically healthy. To conclude, being grateful for the simple, ordinary everyday things can make your life happier!
Also Read:
How to Know Your Passion in Life
Laws of Karma and Its Impact on Life
Ways to Forgive Yourself & Move Ahead in Life