10 Yummy Spring Dinner Ideas to Celebrate the Season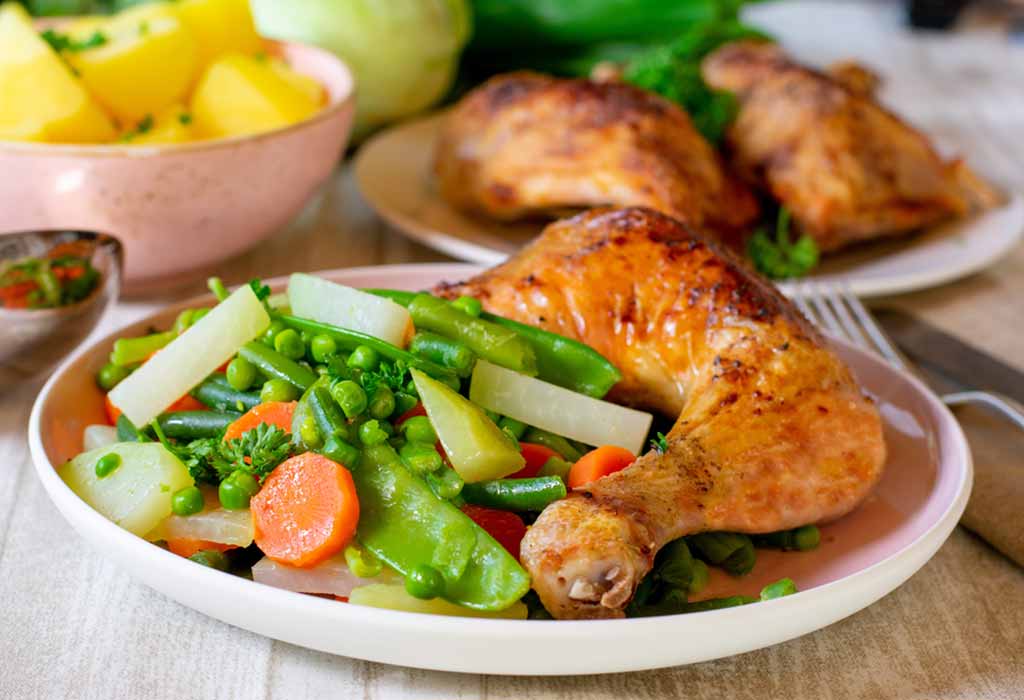 In this Article
When spring is fully in bloom, it's time to leave behind the heaviness of grounding foods and embrace all things natural and unprocessed. Get ready for lots of green salads, pasta, and red fruit-filled baked goods that will not only cleanse the palate but would help to reset the digestive system. These vibrant and nutritious recipes are all about the lemony, crunchy, and healthy food that can satiate cravings for the mouth-watering spring dinner recipes.
Here Are Some Must-Try Spring Dinner Ideas
If you've spent the winter wandering around the farmers market, picking through dry rutabagas and wilted beet greens, and dreaming of spring, well, spring has sprung. After bidding adieu to the warm soups and stews of winter, it's time to relish on the lighter and brighter meals of spring. Spring always brings a new crop of seasonal fruits and vegetables that always tastes better when purchased from the local grocery store or grown in your own garden. Their level of freshness and bioactive compounds will benefit your body in a much deeper way. Thus this season is one of the most exciting time of the year when it comes to cooking. Take a break from the routine and craft your ultimate spring menu that gives a fresh twist to the familiar classics. From bridal showers, graduation, Easter to weddings, there are innumerable reasons to celebrate in spring. Whether you're planning for an elaborate, planned-out affair with flowers, place settings and buffet-style multi-courses or laid-back hang with food served family-style on big platters in the backyard, we've got you covered. Get ready to take on the season and dish out the best-ever spring meal ideas that would not only add to your repertoire as a master chef but bring the entire family and friends gang together. They might be even asking for them all year long. Bon appetite!
1. Greek Pork Chops With Squash and Potatoes
The fastest way to put together dinner is by making this recipe on just one sheet.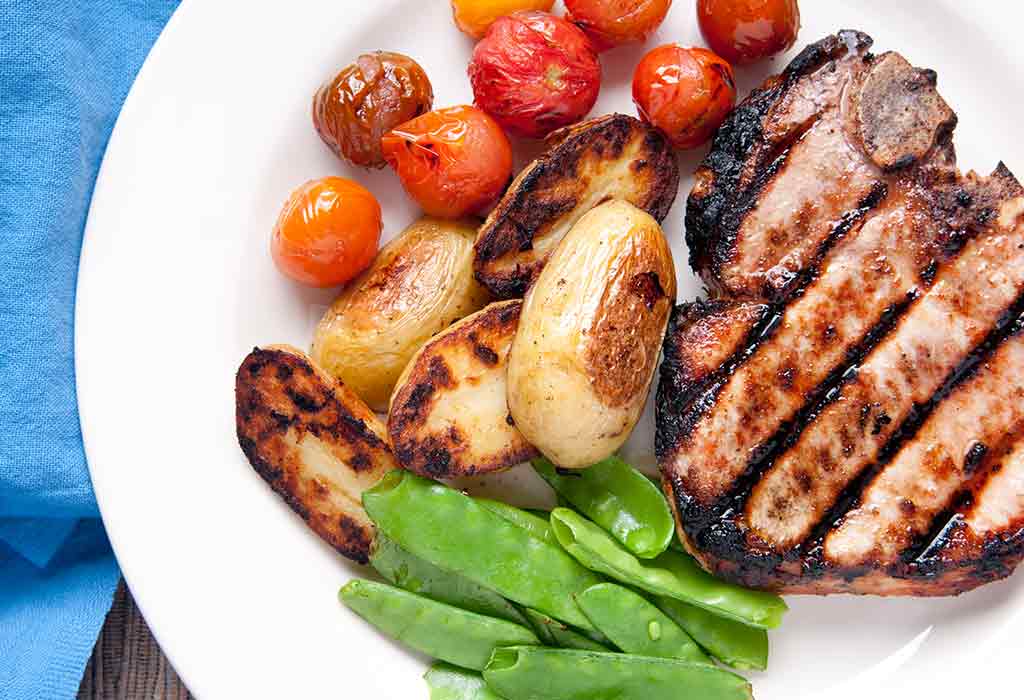 Ingredients
Olive oil – 4 tsp
Garlic cloves (minced) – 3
Frenched pork loin chops – 1
Fresh lemon juice – 1/2 cup
Chopped fresh oregano – 3 tbsp
Black pepper – 1 tsp
Yellow squash (2 medium) – 1/2 inch thick sliced
Kosher salt- 3 tsp
Small red potatoes (quartered) – 1/2 pound
Zucchini (1 large)- 1/2 inch thick sliced
Total Time – 1 Hour 40 Minutes
Servings – 4
Method
​​​​Place pork chops in a baking dish measuring 13×9 inches. Whisk lemon juice, garlic, oil, pepper, oregano, and 2 1/2 teaspoons salt for the marinade. Keep aside 2 tablespoons and pour the remaining over pork. Chill for 8 hours.
Preheat the oven to 425 degrees F. Combine squash, potatoes, zucchini with the reserved marinade. Spread the squash mixture evenly on an aluminium foil-lined rimmed sheet pan.
Remove pork from marinade while discarding the marinade. Pat dry with paper towels and place it on top of the squash mixture.
Bake for 25 minutes. Broil until a meat thermometer inserted into thickest portion registers 140°F.
Transfer pork to a serving platter and cover it with foil. Broil squash mixture in an oven until slightly charred for 3 to 4 minutes. Transfer squash mixture to a bowl. Sprinkle with 1/2 teaspoon salt, and serve with pork.
2. Pan Fried Salmon
Crispy on the outside, soft and flaky on the inside, salmon tastes simply heavenly with the silky lemon garlic butter sauce.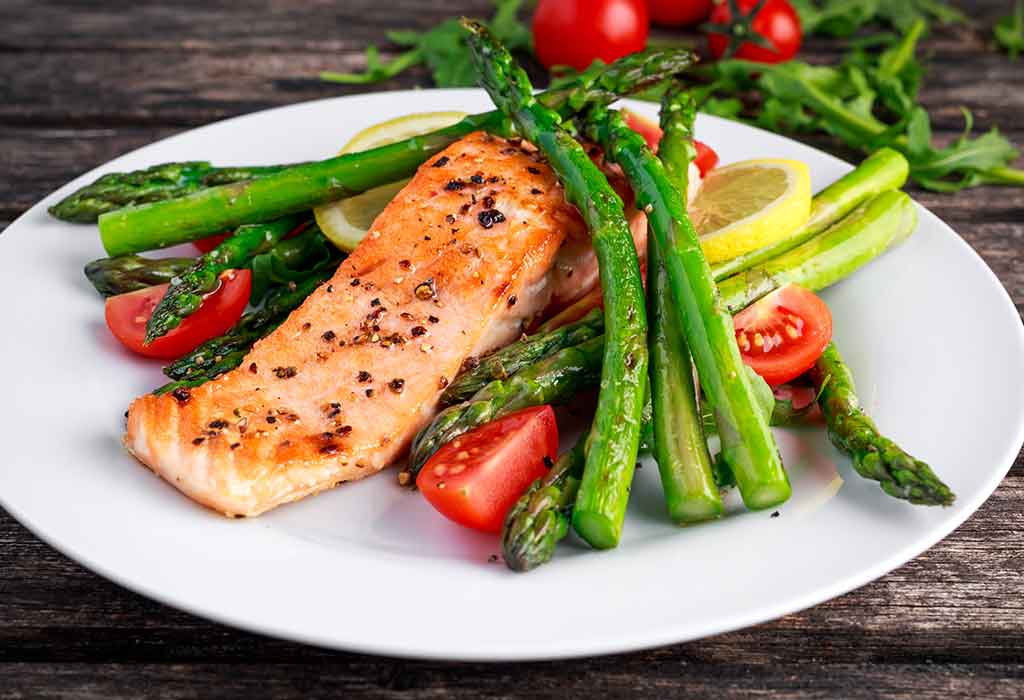 Ingredients
Centre-cut salmon fillets (1-inch thick) – 4-5 ounce
Olive oil – 2 tbsp
Kosher salt
Freshly ground black pepper
Lemon juice
Total Time – Under 30 Minutes
Servings – 4
Method
Warm olive oil in a skillet over medium-low heat.
Dry room temperature salmon fillets
Season the fish with salt and pepper.
Squeeze lemon juice over each fillet.
Place the salmon and increase the heat to medium-high.
Cook until golden brown for about 4 minutes. Turn the fish over and cook for another 3 minutes until it feels firm, and the skin becomes crisp.
Transfer to a plate and serve.
3. Spring Scampi With Chives
This garlicky recipe with a dash of lemon can be put together in 15 minutes for a speedy weeknight dinner.
Ingredients
Butter – 2 tbsp
Olive oil – 2 tbsp
Minced garlic – 4 cloves
Dry white wine – 1/2 cup
Lemon juice – 1 tbsp
Crushed red pepper – 1/4 tsp
Raw jumbo shrimp – 1 pound
Salt – 1/4 tsp
Crusty bread
Coarsely chopped chives – 1 tbsp
Total Time – 15 Minutes
Servings – 4
Method
Heat olive oil and butter over medium-high heat in a skillet.
Add red pepper and garlic and cook for 1 minute.
Add the shrimp. Cook for 1 minute and turn them over.
Add wine, salt and cook for 1 minute more.
Remove from heat. Stir in the lemon juice and chives.
Serve in bowls with bread for soaking up the luscious butter sauce.
4. Garden Veggie Linguine With Cilantro Pesto
Top this vegetarian pasta recipe with cilantro pesto for a 30-minute meal that will use up all your farmers market finds.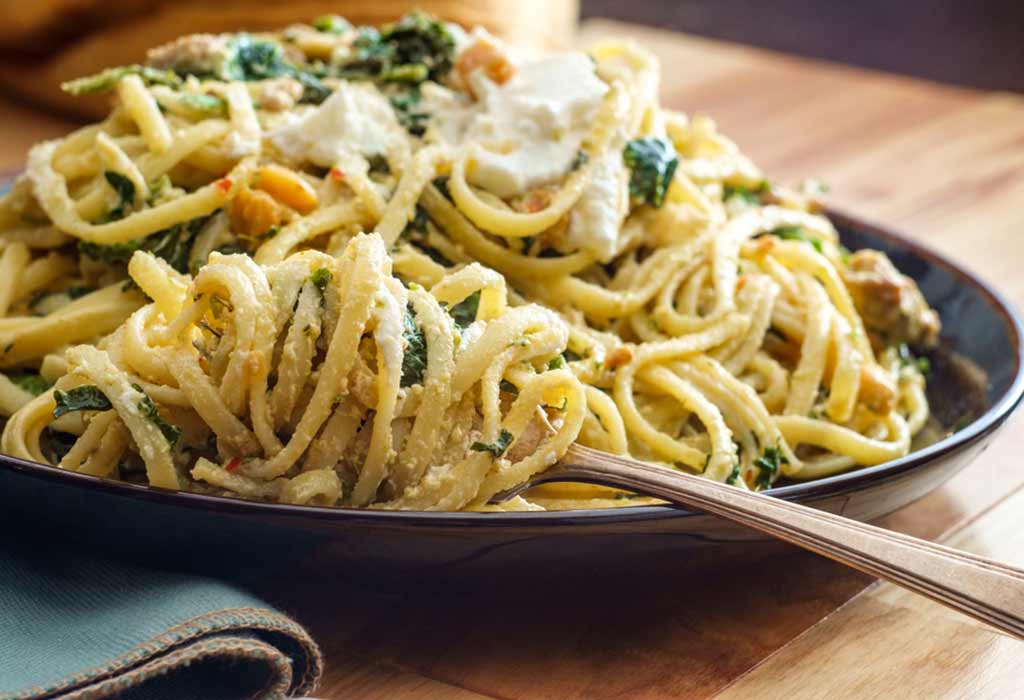 Ingredients
Dry linguine or fettuccine – 8 ounces
Small zucchini (sliced) – 1
Peeled baby carrots (halved) – 8 ounces
Salt – 1 tsp
Cilantro leaves – 1 cup
Olive oil – 1/2 cup
Seedless oranges – 2
Dry mustard – 1 tsp
Crushed red pepper – 1/2 tsp
Minced garlic – 1 tsp
Finely shredded orange peel (optional)
Total Time – 30 minutes
Servings – 4
Method
Cook the pasta as per the package directions.
Add the zucchini and carrots in the last 5 minutes of cooking time.
Drain out the water and keep aside 1/4 cup of the water.
Put the pasta in the pan.
Peel and quarter one orange. Put it in a food processor with olive oil, salt, dry mustard, crushed red pepper, cilantro, dry mustard, garlic, and the reserved water.
Peel and chop the remaining orange.
Toss it with pasta and pesto.
Top it with orange peel and additional cilantro.
5. Sweet and Sour Meatballs
This perfect supper recipe can be made with homemade meatballs or already prepared store-bought ones for an unforgettable treat.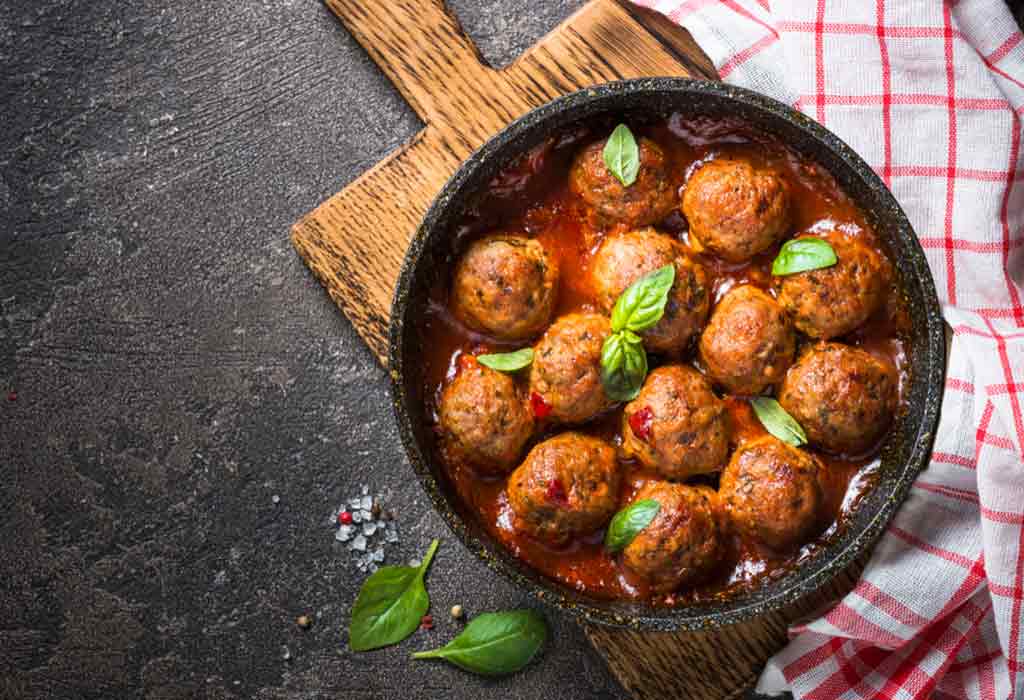 Ingredients
Unsweetened Pineapple chunks – 20 ounces
Large green pepper – 1
Cornstarch – 3 tbsp
Swedish meatballs (thawed) – 12 ounces
Cold water – 1/3 cup
Cider vinegar – 3 tbsp
Brown sugar – 1/2 cup
Soy sauce – 1 tbsp
Cooked rice (optional)
Thinly sliced green onions (optional)
Total Time – 30 Minutes
Servings – 6
Method
Drain pineapple while reserving the juice. Add water to the juice to measure 1 cup.
Cook the green pepper, meatballs, and juice mixture in a skillet over medium heat.
Mix corn-starch, cold water, vinegar, and soy sauce in a small bowl until smooth.
Add brown sugar, reserved pineapple chunks to the pan.
Stir in the corn-starch mixture and bring it to boil.
Cook and stir for 2 minutes until thickened
Serve with rice and top with green onions.
6. Chili-Lime Mushroom Tacos
Low in fat, nutritious and tasty, it can easily turn into your family's favorite vegetarian dinner dish.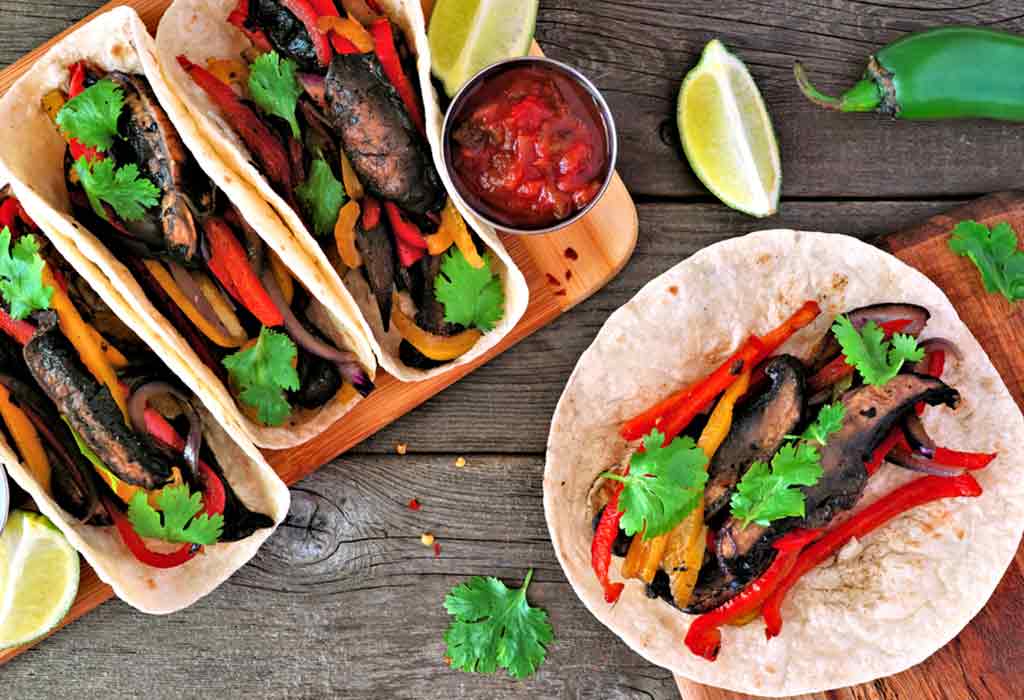 Ingredients
Large portobello mushrooms – 4 (3/4 pound)
Olive oil- 1 tbsp
Medium sweet red pepper (cut into strips) – 1
Minced garlic cloves – 2
Chili powder – 1 1/2 tsp
Ground cumin- 1/2 tsp
Salt – 1/2 tsp
Grated lime zest – 1 tsp
Shredded pepper jack cheese – 1 cup
Crushed red pepper flakes – 1/4 Tsp
Corn tortillas (6 inches) – 8
Total Time – 25 Minutes
Servings – 4
Method
Remove the stems from the mushrooms. Cut them into ½ slices.
Heat oil in a skillet. Sauté mushrooms, onion, and red pepper on medium heat for 5-7 minutes until the mushrooms become tender.
Stir in garlic, zest, seasonings, and lime juice. Cook and stir another 1 minute.
Serve in tortillas and grate cheese on top.
7. Cod With Crispy Green Beans
Refresh your dinner menu with this pan-seared fish with pesto.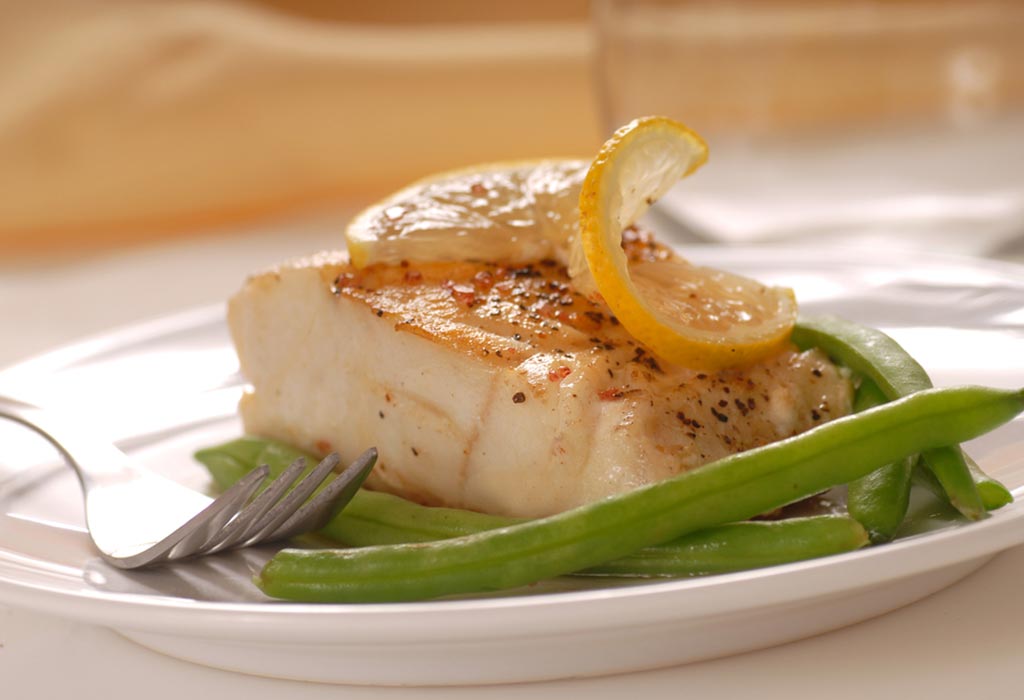 Ingredients
Beans (wax, green, or a combination) – 1 pound
Grated parmesan – 1/4 cup
Kosher salt
Crushed black pepper
Basil pesto – 2 tbsp
Extra virgin olive oil – 2 tbsp
Skinless cod (cut into 4 pieces) – 1 1/4 pound
Total Time – 20 Minutes
Servings – 4
Method
Heat oven to 425 degrees F. Toss the beans with 1 tablespoon oil on a large rimmed baking sheet. Add the parmesan cheese with ¼ tsp of salt and pepper.
Roast until light golden brown for 10 to 12 minutes.
Heat oil in a skillet. Put the cod and cook over medium-high heat. Season with ¼ tsp of salt and pepper. Cook until golden brown in colour for approximately 3 minutes per each side.
Transfer to a plate. Spoon the pesto over the cod and serve with the beans.
8. Lemon Avocado Chicken Salad
Creamy but light avocado added to this citrusy chicken salad makes it a satisfying meal. If you've any leftovers, you can pack them for work or school lunch too.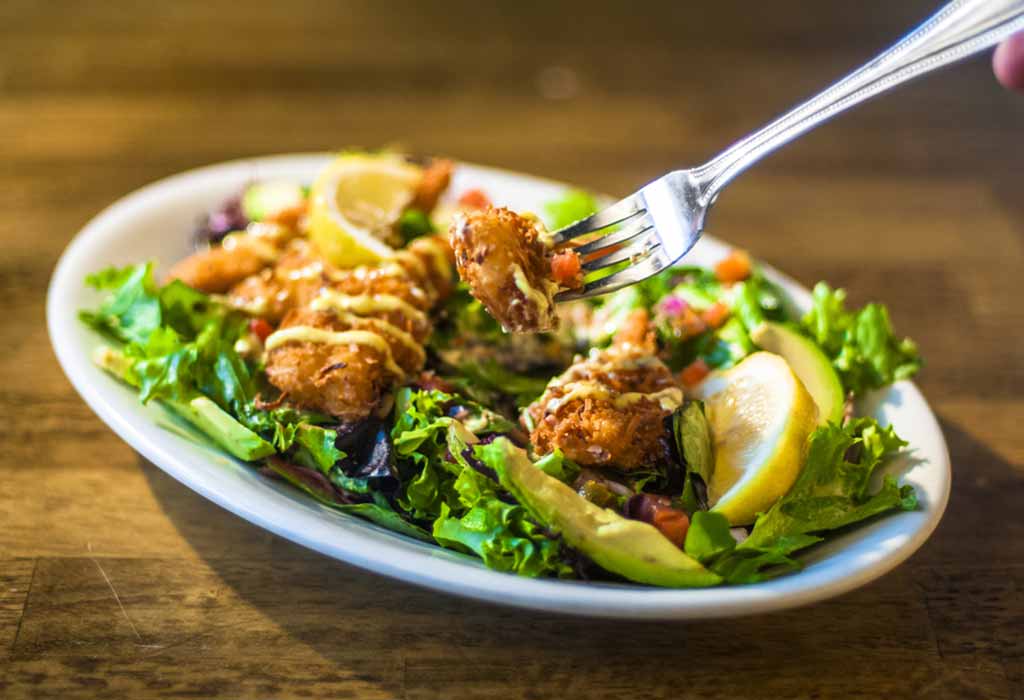 Ingredients
Chopped deli roasted chicken – 2 cups
Lemon zest – 2 tsp
Grounded black pepper – 1/4 tsp
Mayonnaise – 1/2 cup
Chopped fresh parsley – 1/4 cup
Minced garlic cloves – 2
Chopped avocado – 1/2 cup
Finely shredded parmesan cheese – 1/4 cup
Thinly sliced green onion tops – 1/4 cup
Chopped celery – 1/2 cup
Lemon juice – 2 tbsp
Total Time – 20 Minutes
Servings – 4
Method
Stir together celery, chicken, green onion, parsley, pepper, lemon juice, mayonnaise in a small bowl.
Add parmesan cheese, garlic, and lemon zest.
Toss gently to combine.
Add the avocado and mix gently before serving.
9. Kimchi Fried Rice
This weeknight-easy dinner recipe is the perfect gateway to cooking Korean at home. Its ingredients can be easily found at the urban supermarket or Asian grocery store.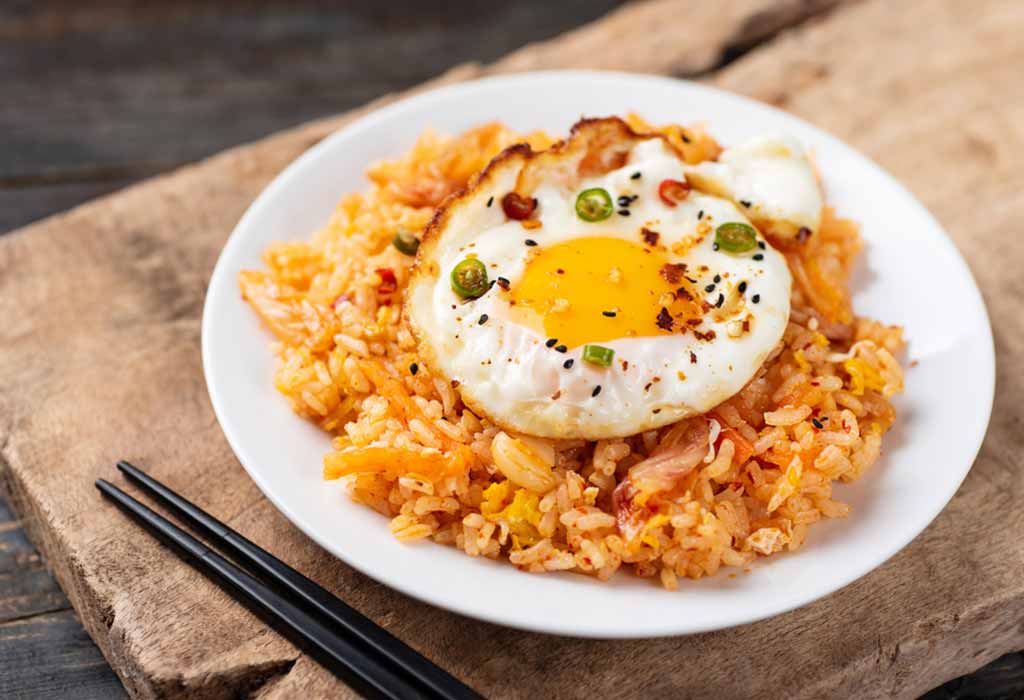 Ingredients
Sesame oil – 2 tbsp
Leftover cooked white or brown rice – 4 cups
Toasted sesame seeds – 2 tbsp
Drained and chopped Kimchi – 2 cups (reserve 3-4 tbsp of oil)
Gochujang – 1 tbsp
Fish sauce- 1 tsp
Sliced green onions – 1/4 cup
Fried eggs – 4
Reduced sodium soy sauce – 2 tsp
Roasted dried seaweed
Total Time – 45 Minutes
Servings – 4
Method
Stir rice, 1 tablespoon of the sesame oil, 1 teaspoon of the sesame seeds in a large bowl.
Cook bacon in a skillet over medium heat until crisp.
Transfer to a plate lined with paper towels. Reserve 1 tablespoon of drippings in the skillet.
Add the chopped kimchi, gochujang and kimchi liquid to the skillet.
Cook over medium-high heat for 3 minutes. Add rice mixture, soy sauce, fish sauce and the remaining 1 tablespoon sesame oil.
Cook and stir until everything is well combined. Cook, without stirring, until rice is browning on the bottom for about 2 minutes. Stir well, then cook for another 2 minutes.
Add bacon and 2 tbsp. Green onions. Cook and stir for 1 minute.
Serve topped with a fried egg. Garnish with the remaining 2 tbsp of green onion, 1 tsp sesame seeds and thinly shredded seaweed.
10. Lemon-Rosemary Chicken With Roasted Vegetables
This roasted meal will remind you how easy it is to cook a whole chicken. Potatoes, sweet potatoes, and carrots make this a one-pan meal a regular in your meal rotation. The comforting Mediterranean flavors of this complete baked food don't overpower the chicken.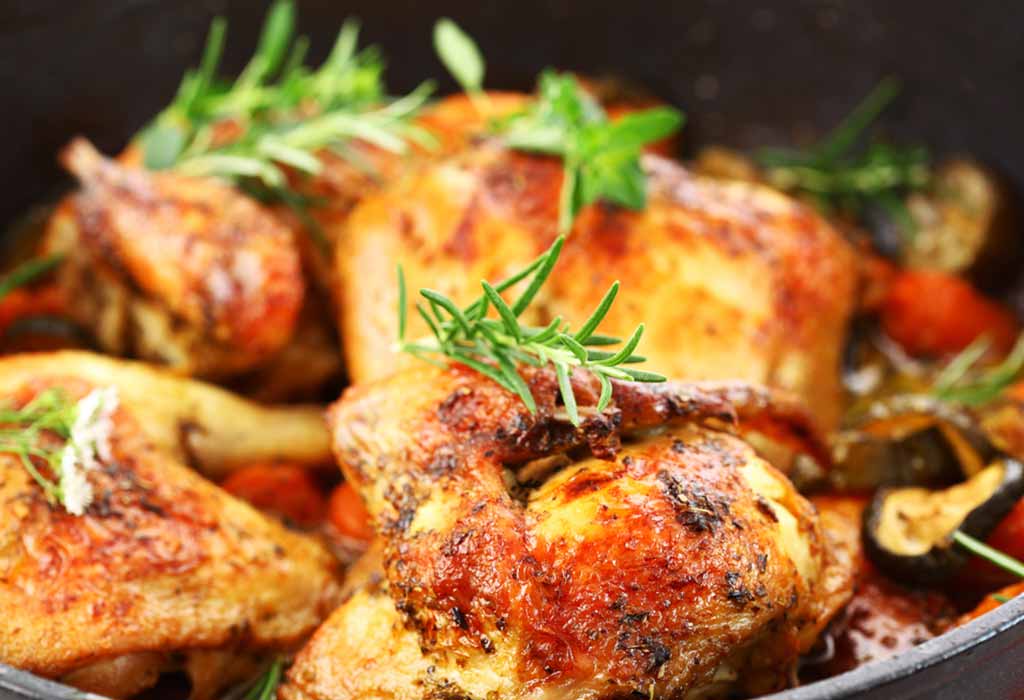 Ingredients
Small Yukon gold potatoes, peeled and quarter – 1 pound
Sweet potatoes, peeled and cut into chunks – 1 pound
Packaged peeled fresh baby carrots – 1 cup
Halved shallots/onion chunks – 3/4 cup
Melted butter or margarine – 1/4 cup
Ground black pepper – 1/2 tsp
Whole roasted chicken – 13.5-4 pound
Halved lemon – 1
Snipped fresh parsley – 1 tbsp
Finely shredded lemon peel – 1 tsp
Snipped fresh parsley – 1 tbsp
Kosher salt – 1/2 tsp
Snipped fresh rosemary – 1 tbsp or dried, crushed rosemary – 1 tsp
Thyme sprigs (optional)
Lemon halves (optional)
Top Sliced garlic bulbs (optional)
Snipped fresh thyme – 1 tbsp or dried crushed thyme – 1 tsp
Garlic cloves (minced) – 2
Total Time – 30 Minutes
Servings – 4
Method
Combine Yukon gold potatoes, carrots, sweet potatoes, and shallots, and/or onion in a large bowl.
Melt the butter and use half of it to drizzle vegetables. Sprinkle with half of the salt and pepper and toss everything gently to coat.
Rinse the chicken body cavity. Pat it dry with paper towels. Place the one halved lemon inside the body cavity. Place chicken breast side up on a rack in a roasting pan. Brush chicken with the remaining melted butter.
Stir lemon peel, parsley, rosemary, snipped fresh or dried thyme, minced garlic, salt and pepper in a small bowl. Rub the mixture onto the chicken. Add vegetables around chicken. Toss in thyme sprigs, garlic bulbs, and additional lemon halves.
Roast in an oven for 1-1/2 hours at 375 degrees F till the chicken is cooked well. Stir the vegetables once or twice. Remove the dish, cover it and let it stand for 10 minutes.
The arrival of spring is marked by the days getting longer, light breeze, and greenery all around that bear the promise of new life and renewal. When the weather seems to be in a lighter mood, it's time for plenty of outdoor adventures, sports activities, picnics, beach vacations, food festivals, and in-house parties to shake off the winter blues and welcome sunnier weather. So, prep up for the next quick and flavourful spring dinner party menu featuring the best produce of the season, and you won't be spending too much time in the kitchen, we promise!
Also Read:
Food Myths Which Needs to Be Broken
Juice Fasting – Benefits and Side-Effects
A Guide on Very Low-Calorie Diet (VLCD)