10 Types of Footwear That All Women Should Own!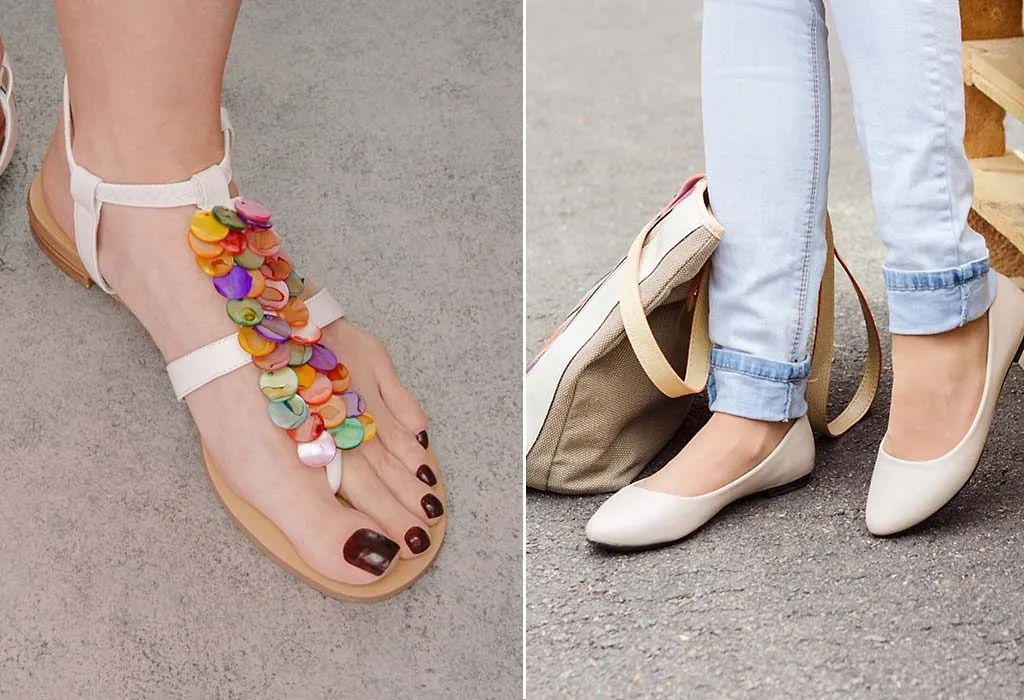 In this Article
Women love nothing more than their shoes. We bet you have so many pairs of shoes, that you need a separate wardrobe for them. You can probably hear your mother admonishing you about how you would need a new house for your shoes alone, and you chuckle every time you order a new pair. But there are certain types of footwear that every lady must own. This will help her match her outfits to her shoes, and avoid some otherwise inevitable fashion faux pas. There are several in varying sizes, shapes, and colours to choose from. Materials differ too – leather, suede, or rubber, you name it! We bring you our guide of the top ten types of footwear that are a lady's best friend. We attempt to reduce your confusion and anguish every time you want to pick up a new pair of footwear for your collection.
10 Kinds of Trendy Footwear Every Woman Must Own
Here is a list of the 10 essentials that should be a part of your footwear wardrobe.
1. Stilettos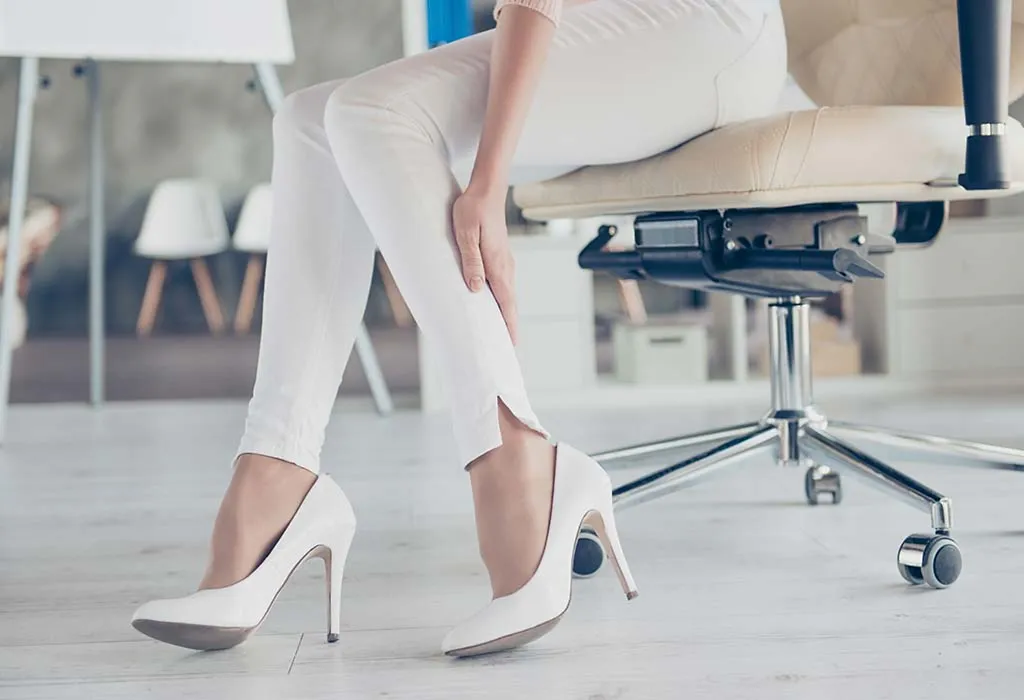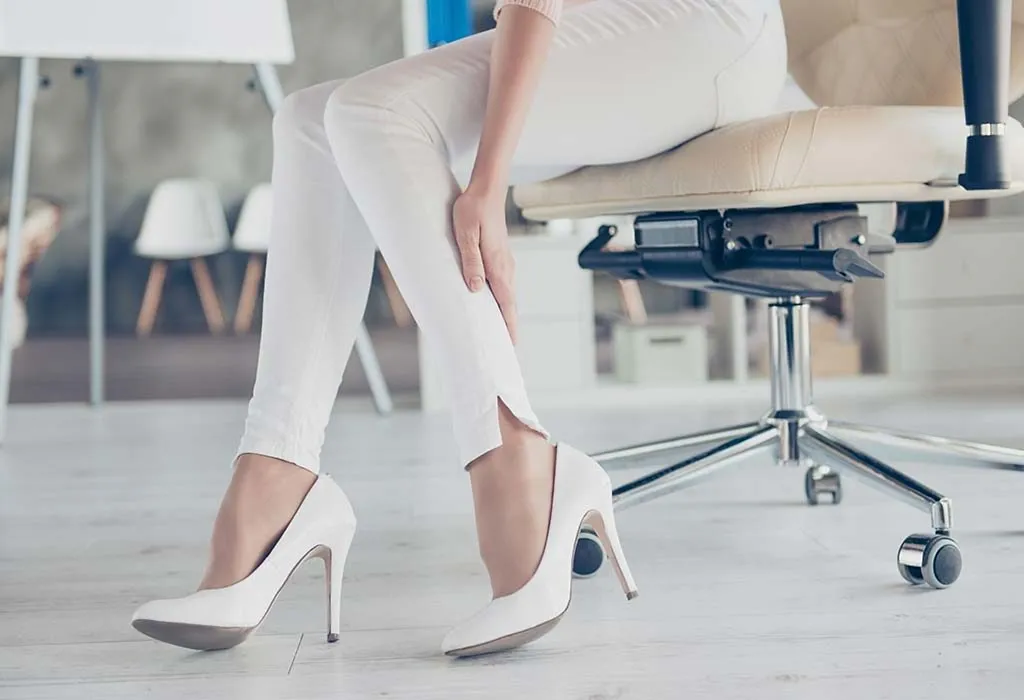 These elegant shoes mean 'needle heels' in French. They can add elegance to your outfit in a split second. It is not an easy task walking in these pencil thin heels, but nothing compares to the glamour of being able to carry off a stiletto. Stilettos are perfect to wear with evening gowns, slim fit jeans, and even desi kurtas. It is wise to avoid wearing stilettos during pregnancy and for a couple of months after delivery.
2. Spool Heels
These shoes have heels that are a tad more forgiving than stilettos. They are broader at the top and narrow at the bottom, and are more practical to walk in. These heels for women are more forgiving than stilettos. A wide range of peep-toes and pumps come with spool heels. These comfortable pumps suit all occasions and can be paired with dressy outfits as well as casual wear.
3. Wedges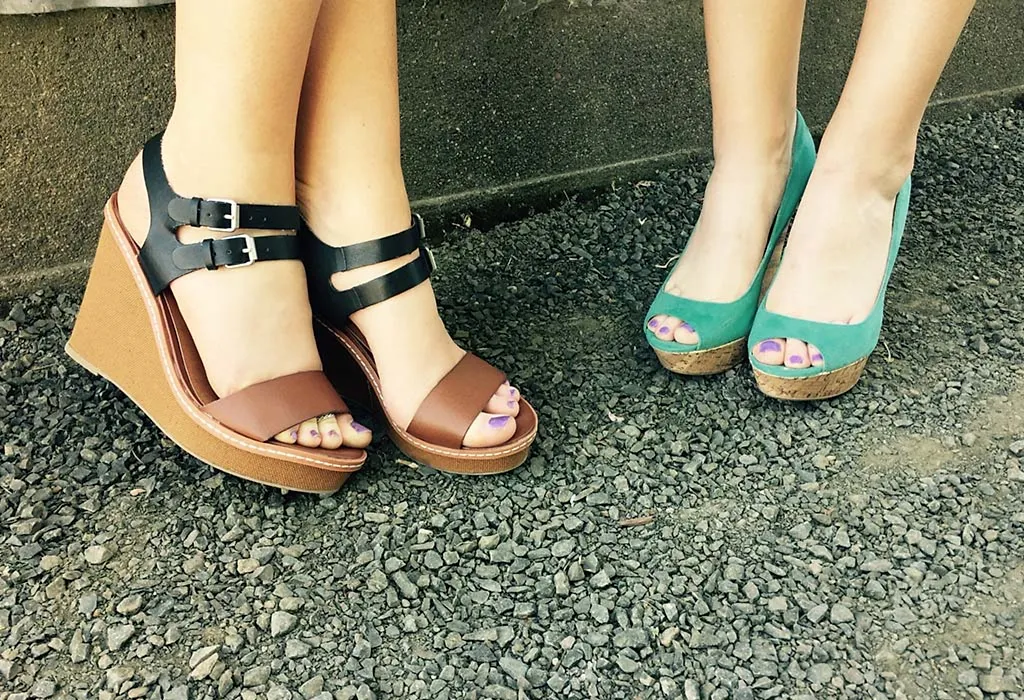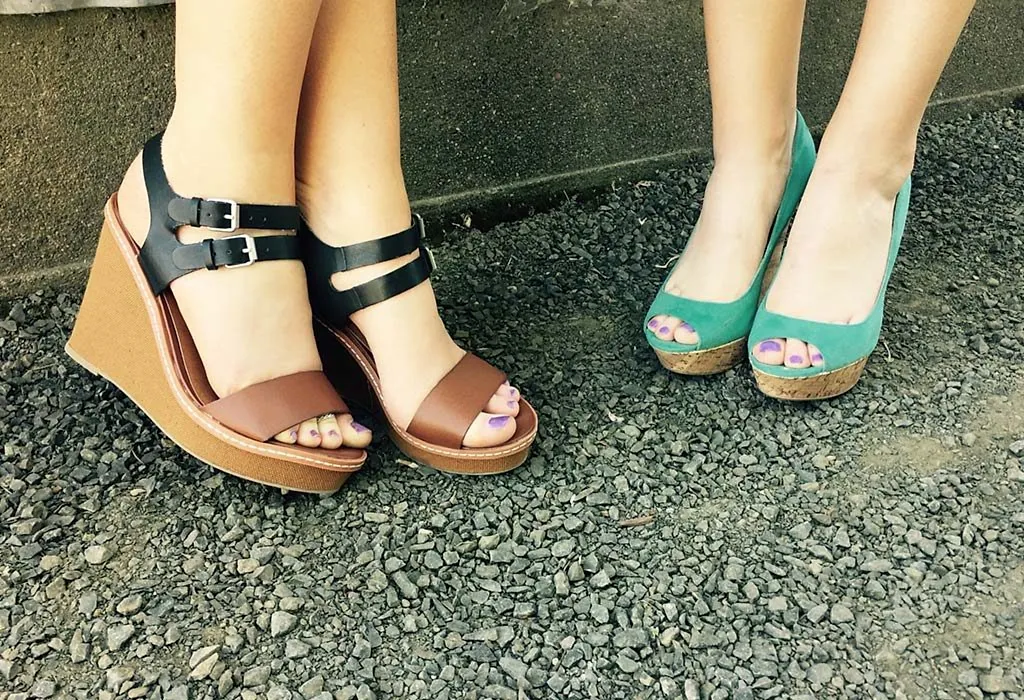 Wedges are the comforters of the feet world. You can bare your pretty feet in these gorgeous beauties. The wedged heel gives you a lot more area to balance while walking. Wedges pair perfectly with summer dresses and maxi dresses. You can pull off wedges with jeans as well.
4. Loafers
If comfort is your only goal, then you must own as many loafers as you can. They are amazing for a casual day whether paired with jeans, long skirts or even formal trousers. Done right, loafers can complete a formal look in a fantastic way. They are snug and comfortable, and you can sail through a whole day on your feet wearing a pair of loafers.
5. Kitten Heels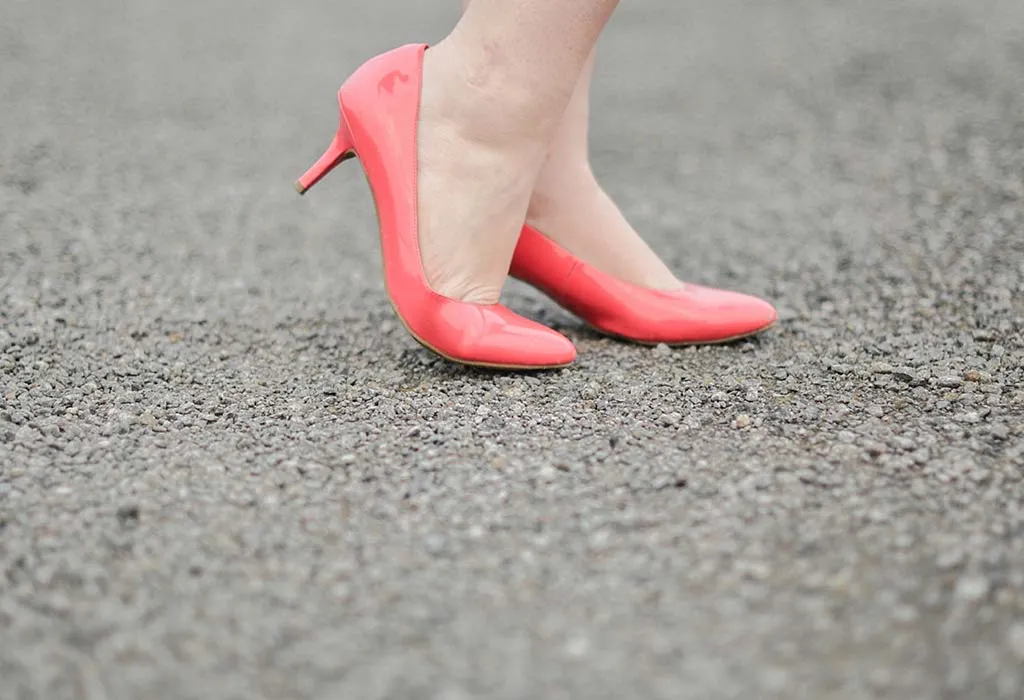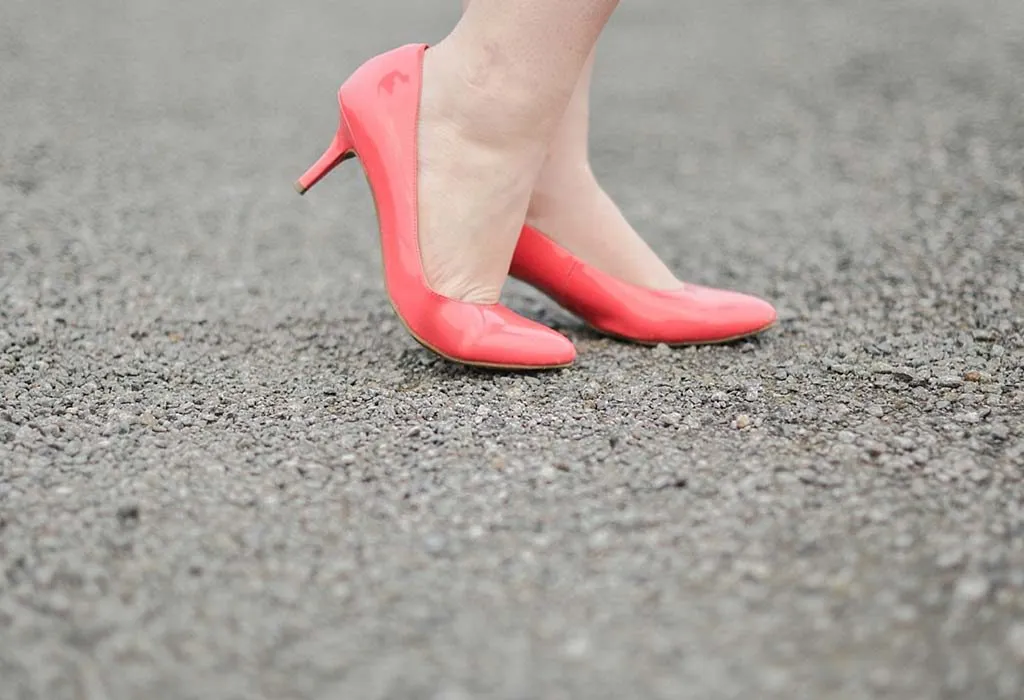 These appropriately named shoes have smaller heel lengths and do not put too much pressure on your foot. Kittens can be worn with anything as long as your ankles are visible and the heels make their statement. You can pair them with your Indian outfits like kurtas and leggings as well.
6. Mary Janes or Doll Shoes
These shoes are characterised by low-cut, closed, and strapped styling. The strap is usually located over the instep. They can have heels or can be modelled flat as well. Depending oh whether yours are heeled or flat, you can pair them with jeans, and maxis.
7. Ballerinas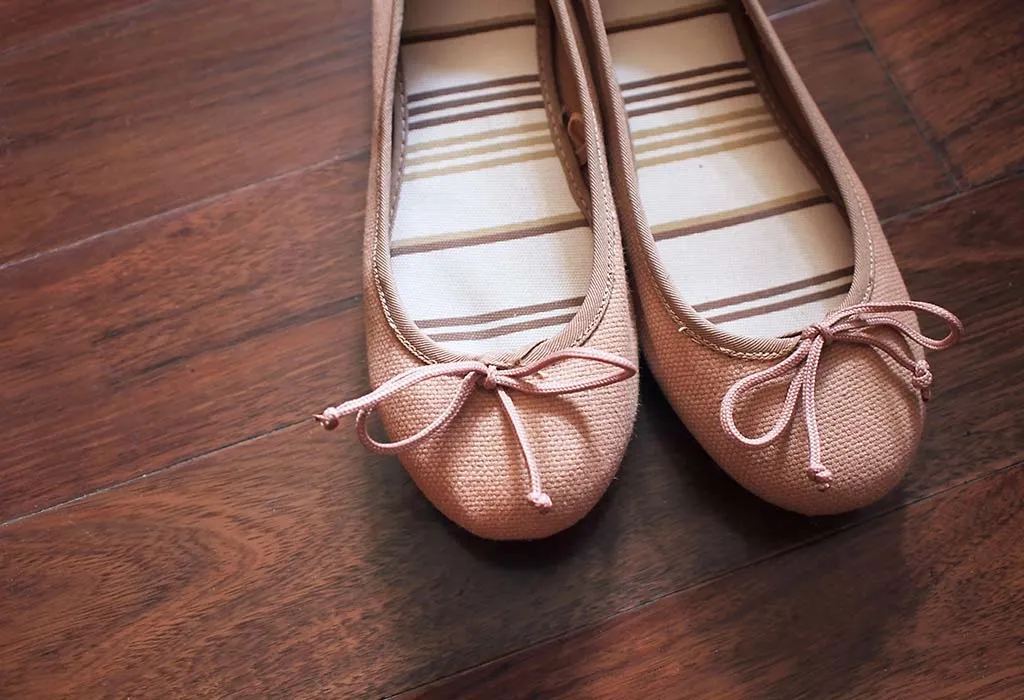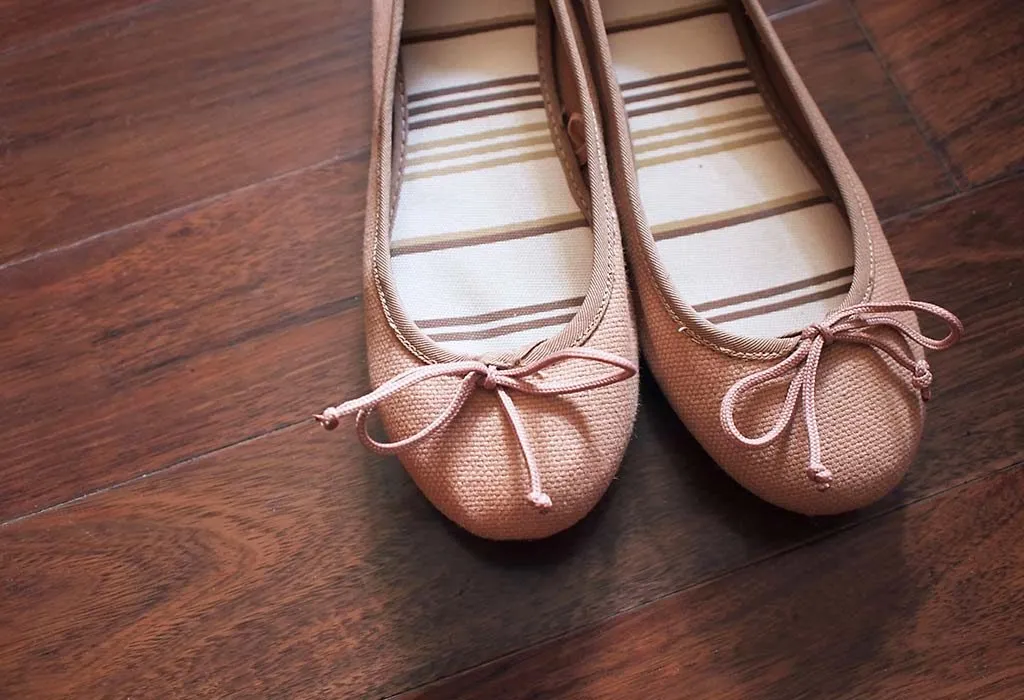 Ballet shoes are comfortable, fashionable, and casual all at the same time. You can get dressy ballerinas, the plain ones or even sparkling ones. Depending on what type of ballerinas you pick, you can pair them with dresses, jumpsuits, gowns, and even jeans.
8. Brogues
What a formal name for shoes, right? These tie up shoes are the quintessential formal shoes of every girl's dream. The shoes get their name from the manufacturing method 'broguing' which creates perforated patterns on the material. They were originally one of the types of formal shoes for ladies. Depending on the colour, you can pair them with dresses, shorts, and formal pants.
9. Sandals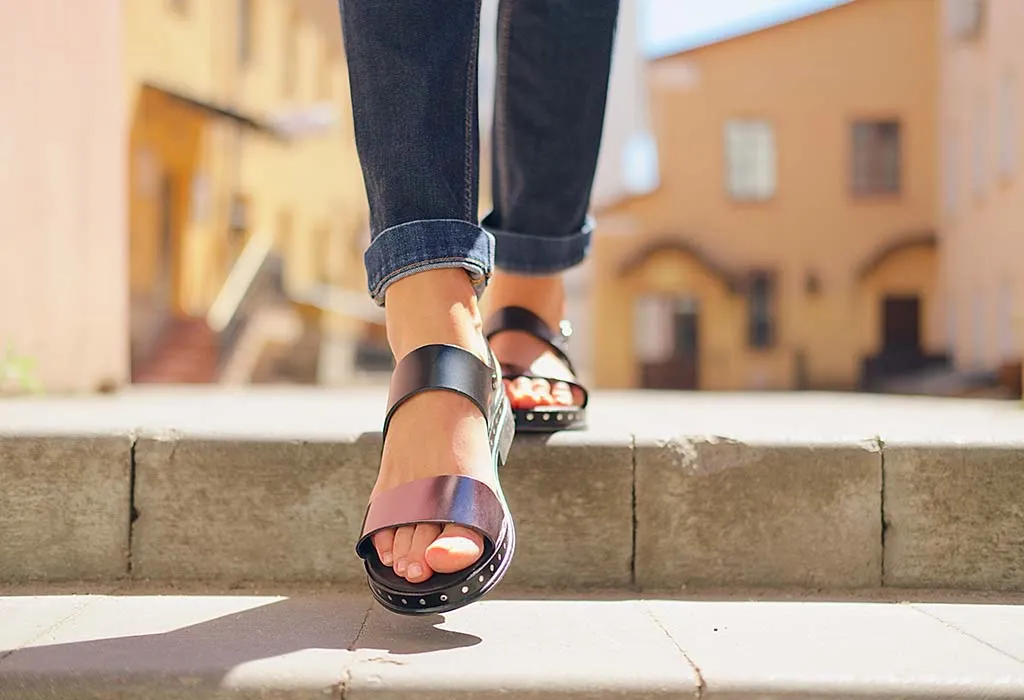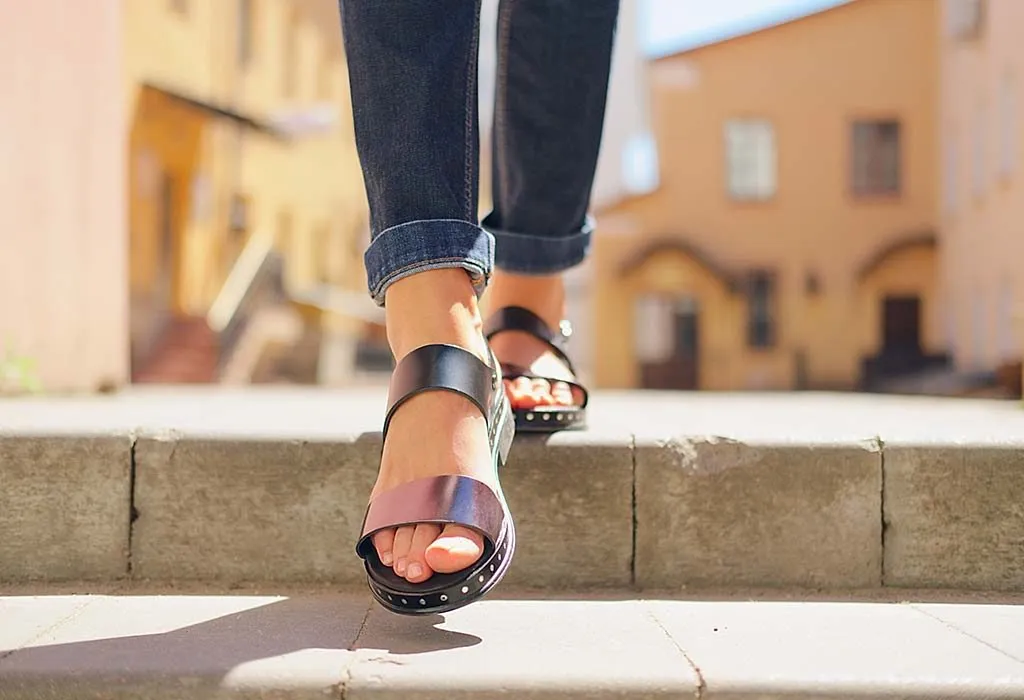 Sandals are an umbrella term for all open footwear. They can be strappy, heeled, flip-flop type, or even sliders. Depending on the type of sandal you have bought, you can pair them with jeans and Indian clothing. Sandals for women that have a bit of heel can be worn with sarees and lehengas, while the flat ones are ideal with kurtas.
10. Sneakers
Sneakers refer to the sporty type of shoes for women. They suit outdoor activities such as trekking, running, sports activities, and all-day errands. Sneakers for women have come a long way, and they are available in awesome colours and patterns. Choose your sneakers wisely because they are highly specialised and specific to the utility that they were manufactured for. Sneakers can be worn with track pants, shorts, and casual dresses.
FAQs
Here we answer some doubts about what footwear is suitable for certain specific requirements:
1. Which Type of Shoes Are Most Comfortable for Working Women?
It depends on your comfort level. Some people love wearing heels to work and can sustain an entire day of standing in them. Others are better off wearing brogues, loafers or flat sandals to work. Choose the style according to your outfit.
2. Which Footwear Goes Well With Sarees?
Open footwear like sandals goes best with sarees. Dressy, strappy sandals with a bit of heel can make the wearer feel graceful and stylish in no time.
3. Which Shoes Should I Wear With A Dress?
If your dress is long, then wear it with stilettos, pumps or wedges. If the dress is short, you can pair it with ballerinas, kitten heels, or even sandals.
4. Which Shoes Pair Well With Any Outfit?
There are no shoes that fit the category of 'one-shoe-fits-all-occasions', but a sandal might come the closest. You can wear sandals with dresses, shorts, skirts, sarees, kurtas, and formal clothes too. Just make sure that you pick the right kind of sandals for each outfit.
One can never have too many shoes. The sheer variety of colours, textures, and styles make us want to buy a new pair every few days. It is important to remember that colours matter when trying to match an outfit with shoes. The material is important too, depending on the occasion and the weather conditions. Styles matter depending on whether you can carry strappy gladiators, or are better off with closed pumps and ballerinas. Choose your footwear wisely and pick comfort over style any day.
Embellished Juttis – Your Wedding Season Staple
Simple Steps to Soothe Heel Pain
How to Store Shoes in a Small Space