10 Perfect Hairstyles That Look Amazing With Hats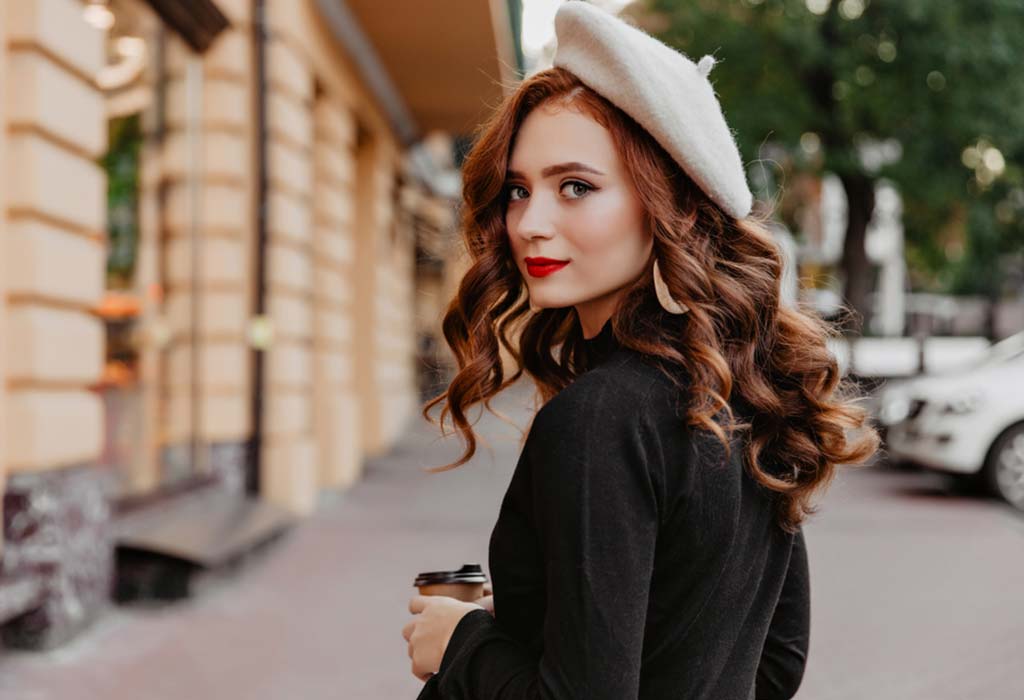 In this Article
Hats play an essential role in our day-to-day styling. These head covering act as a shield to help prevent your hair from environmental damages, frame the face, serve as ceremonial symbols, and offer a practical way to cover greasy and lifeless strands on your bad hair days. Regardless of the type of hats you choose, there are plenty of easy and cute hat hairstyles to ensure you a chic vibe fitting for any occasion.
Gorgeous Hairstyles You Can Wear Under a Hat
Hats are universally worn and have a significant part when it comes to fashion. Hat-friendly hairstyles for women started during the Renaissance, grew dramatically along with the industrial revolution in the nineteenth century, and lasted up to the mid-twentieth century. Having beautiful hair is one of the most valuable assets of women that aid in building up a woman's neck curves. To add to their appeal, women wear a hat to symbolize status, wealth, and power. Hats were mainly used as the underpinning support frames by Edwardian ladies to achieve pompadour and other elaborate hairstyles. Although men have been adorning their heads with hats for ages, the only thing that kept women from wearing hats was the need to display their carefully tended hairstyles.
With the constant popularity of hats even in modern days, knowing what to do with your hair underneath is key to feeling confident in the hat. Hats offer a fast and reliable solution to keep annoying loose hair out of your face and block the wind when you're driving with window panes down. This list of hat hairstyles for short and long hair alike can be the focal point of your ensemble, complementing your locks with minimal effort. Try out these quick and gorgeous hat-inclusive hairstyle ideas that can amp up your hat-wearing game.
1. A High Ponytail and Baseball Cap
If you lead an active life, opt for a baseball cap with a large opening at the back that allows for any thick or thin hair that can be tied up high neatly with a band as a ponytail.
2. Furry Hat With Sleek Long Hair
Among the easiest hat hairstyles for long hair, styling up your sleek, straight tresses with furry hats help to stay luxuriously warm while looking like royalty. While posh fur might be too expensive for a curly mane or short, a contemporary cut complements lengthy and more traditional hairstyles.
3. Messy Ponytail And a Fedora
A messy ponytail that hides under a fedora creates a laid-back casual everyday look. Pull your hair into a loose, low ponytail and top it off with a wide-brimmed hat. You can even let a few strands fall around your face to spice up the look.
4. Curly Hair and a Baseball Cap
No matter the length, curly hair looks playfully feminine and sporty when paired with a baseball cap. Add some styling mousse to bounce up your curls, or sleep with twisted buns the previous night. Let the spirals fly after waking up; make sure that your cap doesn't overpower your curls.
5. Soft Waves and Beanie
An oversized, slouchy wool knit beanie lined with soft satin can jazz up your loose curls effortlessly. This relaxed, effortless, and slightly textured style protects from the harmful natural elements and proves to be an icing on a simple outfit. An ornamental faux fur pom-pom adds an extra fashion prop on the cap.
6. Fish Pig-Tail and Cow-Boy Hat
Cowgirl hairstyles with hats are another popular style, and you can recreate the retro look with flair. Part your hair in two equal sections and make fish braids on each side. Tie the ends for security. Gently tug at your braids to pull them apart and give them a messier and fuller look.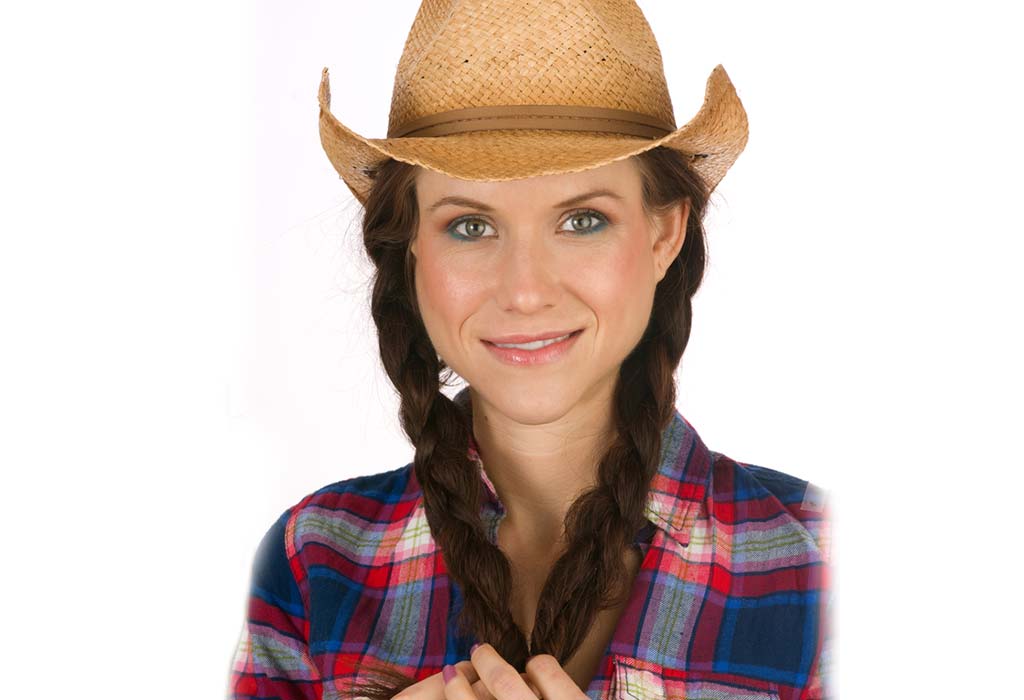 7. Bob and Flat Hats
No matter your face shape; a chin-length bob looks super chic, requires low maintenance, and offers versatile styling options. Try a floppy, wide-brim flat hat to add a touch of glamour to your textured, shaggy, wavy bob or bob with bangs.
8. Low Knot Bun and a Floppy Hat
A low bun lends you an elegant look when paired with a floppy, wide-brimmed hat. Just comb the hair back, divide the hair in half and tightly twist each section. Bring up the left section up and over. Switch it to your right hand. Bring the original section from your right hand under and switch it to the left hand till you can't make full rotations any further. Comb the hair back into a low ponytail, secure with bobby pins or a simple thick ribbon.
9. Panama Hat For Short Hair or Braids
If you're looking for the most fashionable, hat friendly hairstyles for guys, a woven brimmed Panama hat gives you a taste of the tropics. This hat not just covers short hair with ease but also looks best on braids that have been pulled back to focus on getting the task on hand.
10. Side Braid With Berret
Part your hair to your preferred side, pull your hair into a low side ponytail and place the beret on your head to see where you can comfortably place the bun. Pin the loosely wrapped bun to create an illusion of volume and set with spray.
By playing with some subtle variations, you can create the best hat friendly hairstyles for women and men that will match your personality and lifestyle. Simply style those tresses according to the type of hat or occasion, and you are set. So, get creative and indulge in innovative hairstyles accessorized with hats.
Also Read:
Quick Hairstyles For Fine and Thin Hair
Elegant Half Up Half Down Hairstyles for Women
Best Summer Hairstyles for Medium to Long Hair