18 Most Powerful and Influential Women in India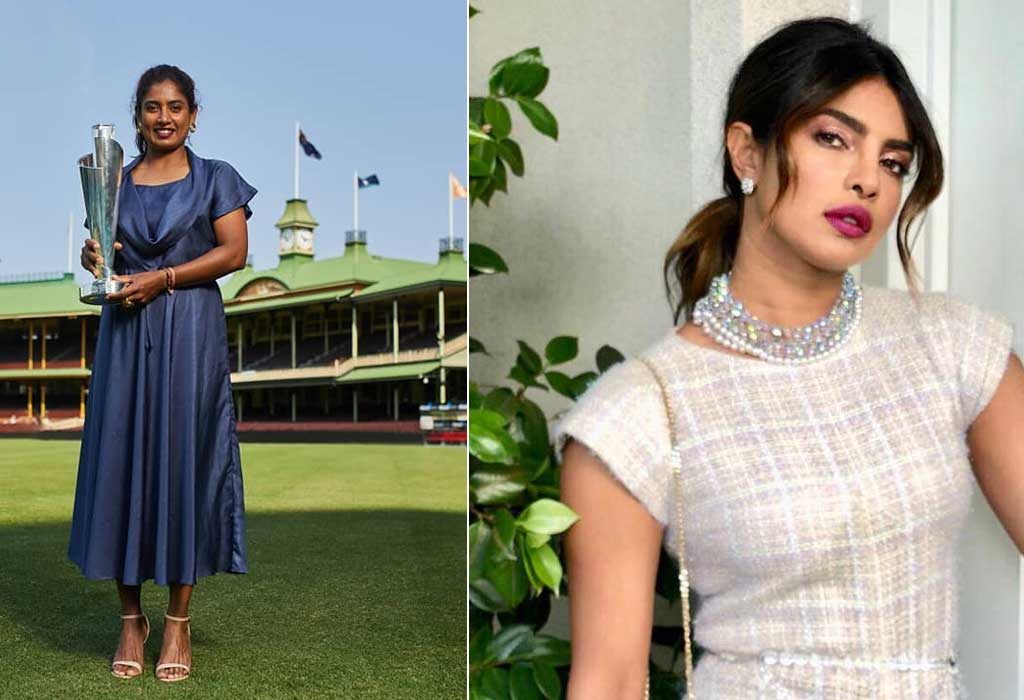 In this Article
The fastest way to change society is to mobilise the women of the world. – Charles Malik
That's the power of a woman; a woman with a vision challenges the odds and takes on the world. We know that being a woman is NOT easy, but there are some women, the change-makers, who make it seem easy (and all the more worthwhile!). These Indian ladies have overcome all odds and made us proud. On the occasion of International Women's Day, we bring you a list of women from across India who've made it big in their respective fields and brought honour to our country!
List of Most Powerful and Influential Indian Women
Below are the names of some Indian women who have inspired us all. Take a look!
1. Nirmala Sitharaman
Rising with more determination, Nirmala Sitharaman is a public figure who needs no introduction. Sitharaman is an Indian economist currently serving as the Minister of Finance and Corporate Affairs of India. She also became the second woman Defence Minister after Indira Gandhi. Nirmala Sitharaman currently ranks 37th on the Forbes list of the World's 100 Most Powerful Women 2021.
2. Roshni Nadar Malhotra
In July 2020, Roshni Nadar Malhotra took over the reins of HCL technologies, after her father Shiv Nadar stepped down from his position as the company's Chairman. She previously served as the Vice President of HCL for nearly two years. An alumna of Kellogg School of Management, Roshni has been with HCL technologies for the last seven years. On becoming the Chairperson of HCL, Roshni became one of India's richest women with a net worth of ₹54,850 crores and the first woman to lead a listed Indian IT company as per a Forbes India report as of December 3, 2020.
3. Ritu Karidhal
Ritu Karidhal, the Mission Director of Chandrayaan 2, is also known as the 'Rocket Woman of India'. She first became renowned with the launch of the Mars Orbiter Mission, where she held the Deputy Operations Director's post. Ritu has recently been featured on the Forbes list of India's Self-Made Women in 2020.
4. Kiran Mazumdar Shaw
Kiran Mazumdar Shaw is the chairperson and managing director of Biocon Limited, India's largest pharmaceutical company. Under her stewardship, Biocon has evolved from an industrial enzymes company since its inception to a Bio-pharmaceutical company now and has seen massive growth in research services, biologics, and small molecule businesses. Her company also pioneered the launch of biosimilars (a biologic medical product highly similar to an already-approved biological medicine) in big global markets and these biosimilars are now being used in the treatment of various diseases such as cancer and diabetes. India's Biotech Queen, Kiran is also a philanthropist. Her initiative, The Mazumdar Shaw Medical Centre aims to create a world-class cancer centre at affordable costs.
5. Falguni Nayar
Falguni Nayar, the investment banker turned entrepreneur, is making beauty products accessible across India. Her e-retail store Nykaa.com is India's leading beauty retailer. Today, Nykaa has a number of stores across India and is gaining popularity day by day. With an exhaustive list of beauty, hair care, grooming, health care and clothing-related products to choose from, Nykaa.com has something for everyone!
6. Ekta Kapoor
Ekta Kapoor, the woman behind the saas-bahu soaps and sitcoms on television has reigned on Indian television over the years and is undoubtedly one of the most successful women entrepreneurs in India. This woman keeps evolving herself, keeping up with the newest trends and producing the content as per the taste of the audience. Walking ahead with time, she took the digital challenge head-on and transformed Balaji into a digital platform by launching ALT Balaji, an OTT (over-the-top) platform.
While some may think that she had it easy, that's not entirely true. Although her production house Balaji Telefilms was financially supported by her father, she didn't taste success immediately, her initial ventures failed miserably. But she chose to work hard and keep producing new shows and giving the opportunity to new faces. Embracing the changes and moving ahead with time has made her what she is today!
7. Nita Ambani
Despite being the wife of Reliance Chairman Mukesh Ambani, Nita Ambani has created an identity of her own. She is an astute businesswoman and a committed philanthropist. Nita Ambani is a powerful woman who is doing her bit to make this world a better place. She is a board member of Reliance Industries and East India Hotels and also leads several organisations such as the Football Sports Development Limited, which focuses on developing and encouraging sports in India through grass-roots programs. Nita is also a chairperson of Reliance Foundation and has dedicated herself to the goal of her foundation, i.e., rural transformation, access to quality and affordable healthcare, and access to secondary education. Nita has got a charitable arm and her contributions are nothing but inspiring – more power to this lady!
8. Soumya Swaminathan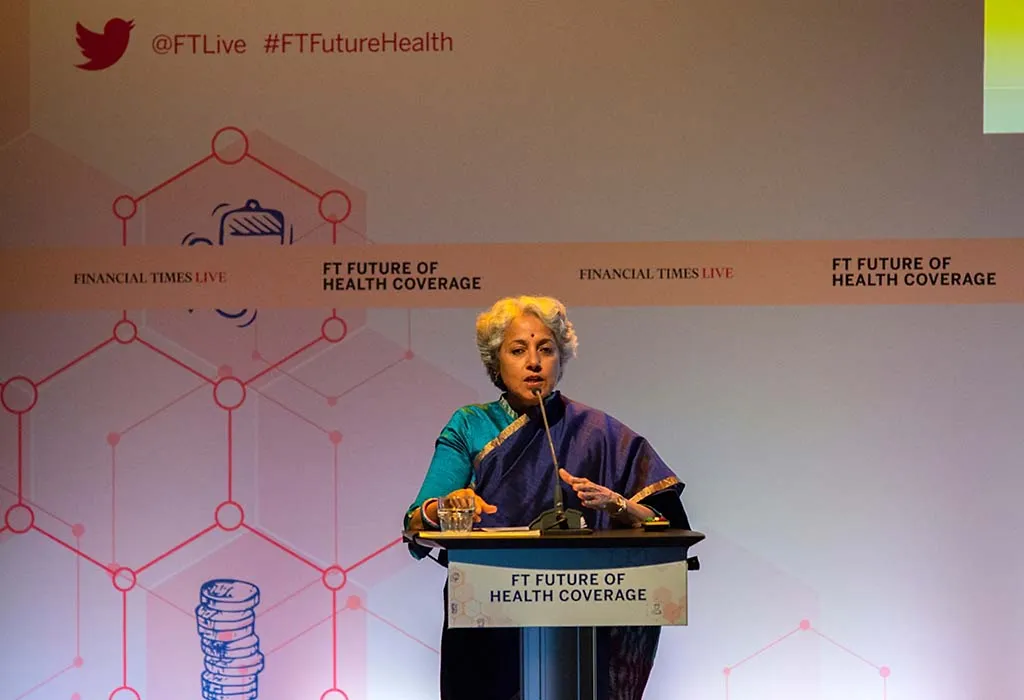 The chief scientist at the World Health Organisation (WHO) is one remarkable figure to look at. Swaminathan is a paediatrician and a clinical scientist best known for research on HIV and tuberculosis. The 62-year-old scientist has been instrumental in launching several programmes for public health. The journey from Chennai to Geneva, including being deployed as director-general of the Indian Council of Medical Research (ICMR) to being appointed as deputy director-general in 2017 to finally making it to WHO's first chief scientist, is inspiring for all.
9. Suchitra Ella
Suchitra Ella is the co-founder and Joint MD of a Hyderabad-based biotechnology company, Bharat Biotech International Ltd. (BBIL). The biotechnology company is involved in drug discovery, drug development, manufacture of vaccines, and health care products. The company came into the limelight when it produced the Covid-19 vaccine—Covaxine to fight the pandemic. Bharat Biotech has also produced vaccines for viral diseases, such as Zika and Chikungunya. While Suchitra's husband, co-founder, looks after the scientific business, Suchitra runs the operations of the company. Ella has a robust portfolio with several accolades and positions in her name, including the Chairperson of CII Indian Women Network and board person of ISB Well Wisher's Trust and United Way Hyderabad.
10. Arundhati Bhattacharya
A retired banker of SBI, Arundhati Bhattacharya has her spirits going in the field of technology. She currently seats as the Indian CEO and chairperson of cloud-based SaaS firm, Salesforce India. The $21-billion global SaaS giant is a US company based in San Francisco. Bhattacharya ranked 25th in Forbes's Most-Powerful Woman in the World list in 2016. From a finance background, Bhattacharya's enthusiasm and zeal for technology are an inspiration for many.
11. Gita Gopinath
Gita Gopinath is an Indian-American economist serving as the First Deputy Managing Director of the International Monetary Fund (IMF). Prior to this, from 2019 to 2022, Gopinath served as the Chief Economist of the International Monetary Fund. The decorated economist Gopinath has been instrumental in bringing countries out of the economic perils through her professional help. The overseas citizen of India, Gita Gopinath is the recipient of Pravasi Bharatiya Samman.
12. Mallika Srinivasan
In a male-dominated world of tractor manufacturing, Mallika Srinivasan heads Tractor and Farm Equipment (TAFE). Her entrepreneurial skills and sharp business acumen has contributed to the Indian agriculture machinery business. Under her leadership, the company has flourished and TAFE is now the second-largest tractor manufacturing company in India and third in the world.
13. Priyanka Chopra
A list of influential Indian women without the name of Priyanka Chopra in it would seem incomplete! Former Miss India and Miss World, Priyanka is now a global icon. She is an actor, a producer, a singer, an entrepreneur, and a philanthropist. She gained popularity in the West through her TV show Quantico and the movie Baywatch. She was also one of the names in USA Today's list of 50 Most Powerful Women in Entertainment in 2019. Priyanka is literally taking on the world.
Besides being the superstar that she is, Priyanka is also a humanitarian. She was appointed as UNICEF's National Goodwill Ambassador for Child Rights in 2010, and she has been associated with it for almost a decade now. In December 2019, Chopra partnered with the United Nations Children's Fund and Crocs Inc. to donate around 50,000 pairs of shoes to deserving school children in the Caribbean country, Belize She is a self-made woman and what a woman at that!
14. Dr Pragati Singh
A medical doctor by profession, Dr Pragati Singh is the woman who put asexuals on the map. Dr Singh is the founder of Indian Aces, a community for asexuals (those who don't feel sexually attracted to anyone). While working in the fields of maternal and reproductive health, she came across women who were not interested in having sexual intercourse with their husbands/partners. This triggered her to research more and she chanced upon the term asexuality. One thing lead to another, and Singh started 'Indian Aces', a community for addressing asexuals and asexuality. Indian Aces has given a voice to asexuals, a platform to those who're looking for a non-sexual relationship. While sex is still a taboo in India, women like Dr Pragati are doing their bit to change that perception. True to her name, she is working for the development of people and the country.
15. Mithali Raj
Featuring a woman cricketer in the list of powerful and influential Indian women is a moment of pride for us. The contributions of this lady to Indian Women's cricket gives women hope that sports will no longer be a male-dominated territory. Mithali Raj, the captain of the Indian Women's Cricket Team, put India on the map in women's cricket. Mithali is the highest run-scorer in Women's International Cricket and the only female cricketer to have scored more than 6000 runs in women's ODI. Under her captaincy, India made it to the World Cup Finals in the year 2017. She is truly a champion – cheers to her and her powerful team!
16. Anshula Kant
Anshula Kant is one of the most influential women in the world of all things finance. She is the chief financial officer and the managing director of the World Bank Group. She is from Roorkee, India, and she completed her master's in Economics from the Delhi School of Economics, and her bachelor's in Economics from Lady Sri Ram College for Women in 1979, both from the prestigious Delhi University. She started her career at State Bank of India (SBI) and slowly made her way up to the World Bank Group.
17. Tessy Thomas
Tessy Thomas is an Indian scientist and Director General of Aeronautical Systems and the former Project Director for Agni-IV missile in the Defence Research and Development Organisation (DRDO). She is the first-ever woman to head a missile project in India. She had a natural flair for maths and physics which is quite the opposite of what women are often told. She was appointed by the missile man of India, A P J Abdul Kalam himself for the Agni project. She played a pivotal role in making India self-reliant in the field of missile technology.
18. Shakuntala Devi
Shakuntala Devi was popularly known as the 'Human calculator' due to her ability to solve complex numeric problems faster than the computers in her time. She was a mental calculator who went on to publish several books on a variety of topics such as astrology and homosexuality. The most astonishing fact is that she had never received any formal education but still managed to nurture her talent which earned her a place in the Guiness Book of World Records.
These are some names from different walks of life who've inspired us and continue to inspire through their wit and the choices they've made. Feel free to add more to the list in the comments section – when a woman supports (and cheers for) another woman, nothing can stop her from achieving success. Happy Women's Day, ladies!
Also Read: