10 Most Air Polluted Cities in India- Here's What You Can Do If You Live in One of Them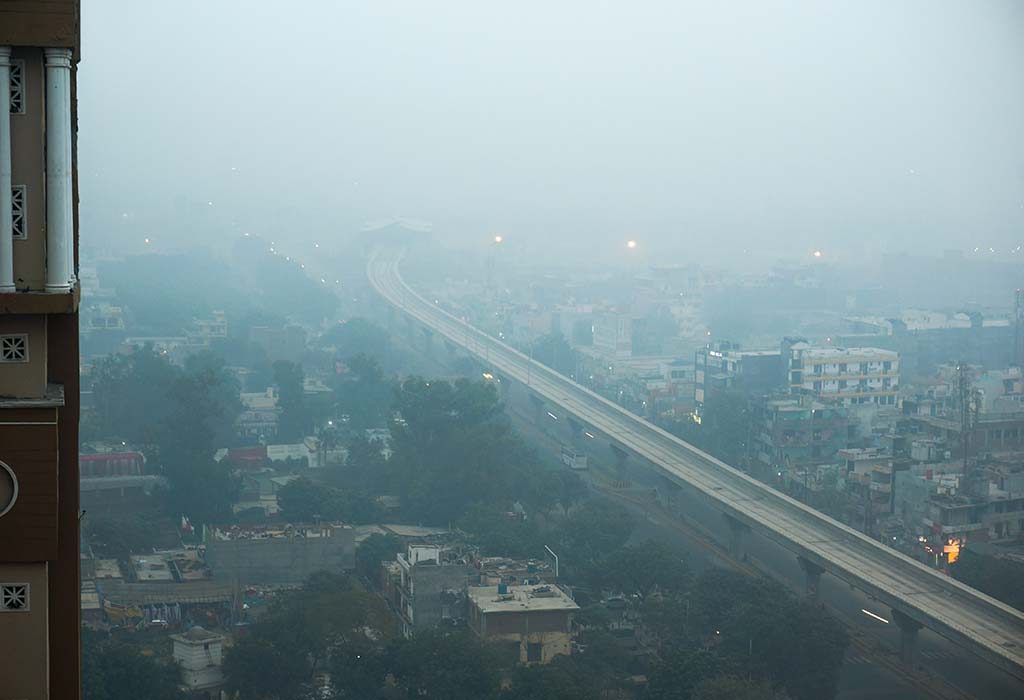 Air pollution is currently at its worst in India with over 22 Indian cities included in the list of the most polluted cities in the world. As the air quality deteriorates across different parts of the country, everyone should take active measures to prevent the condition from getting worse. It is also essential for people to be extra cautious about their health and protect themselves against the harmful illnesses caused by air pollution.
10 Most Air Polluted Cities in India
Due to the rising levels of air pollution in the country, many cities have become unhabitable. According to the National Air Quality Index, a healthy AQI is between 0 to 50 and under 200 is considered moderate. Everything beyond this level is harmful to people and the environment. Here is a list of the 10 most polluted cities in India.
1. Delhi
Surprise! Surprise! With Delhi's CM Arvind Kejriwal comparing India's capital to a 'gas chamber', Delhi's air quality continues to deteriorate rapidly. Covered by a blanket of smog, Delhi's air quality index is currently at 489 marked as 'severe' on the National Air Quality Index. Some of the causes of air pollution in Delhi include vehicular emission, crop burning in neighbouring states, and over-population in the city.
2. NCR (National Capital Region)
The national capital region consists of four satellite cities surrounding Delhi that include, Noida, Gurugram, Faridabad, Ghaziabad. Closely following Delhi's dangerous air quality index, these four cities' air quality index ranges from 446 to 483. Affected by the same sources of air pollution, these cities are also affected by the dust on roads, construction sites, and industrial areas.
3. Hisar
Haryana is one of the most polluted states in the country right now. Despite banning stubble burning, farmers in places like Hisar continue to use this agricultural practice and add to the adverse situation of air pollution. Hisar's AQI is at 476, and the air quality is consistently declining.
4. Bhiwani
Another city of Haryana, Bhiwani's latest AQI is at 471, and it is also affected by the hazardous agricultural practices being employed by farmers. As more and more cases of farm fires come to light, different parts of Haryana become uninhabitable.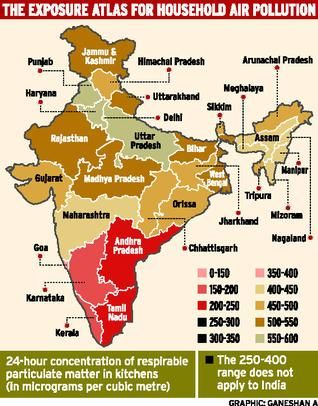 Source: Pinterest
5. Manesar
Manesar is a small town near Gurugram, and its air quality index is worse than Gurugram, which is a metropolitan city. This industrial town is adversely affected by industrial waste and the high vehicular emission caused by the Kundli-Manesar-Palwal Expressway.
6. Bhiwadi
Another industrial town, Bhiwadi, located in Alwar district, Rajasthan has been experiencing poor air quality for the past few months. According to the Central Pollution Board, it was the most polluted city of India on the day of Diwali. Apart from common reasons like vehicular emission, wood and coal burning, Bhiwadi's air quality also suffers due to the chemical gases emitted by the industries.
7. Baghpat
As industries move away from the city of Delhi, they are emerging in neighbouring small towns like Baghpat, causing a rise in their air pollution levels. On 4 November, Baghpat recorded an AQI of 500, the highest AQI in the country.
8. Lucknow
Known as the "City of Nawabs," people of Lucknow have been experiencing severely poor air quality according to the air quality index. The city is witnessing the worst air quality in three years. Many instances of people suffering from breathlessness and losing consciousness have been recorded. Lack of green spaces, ongoing construction projects, and vehicular emissions are some of the causes behind the high AQI of 424.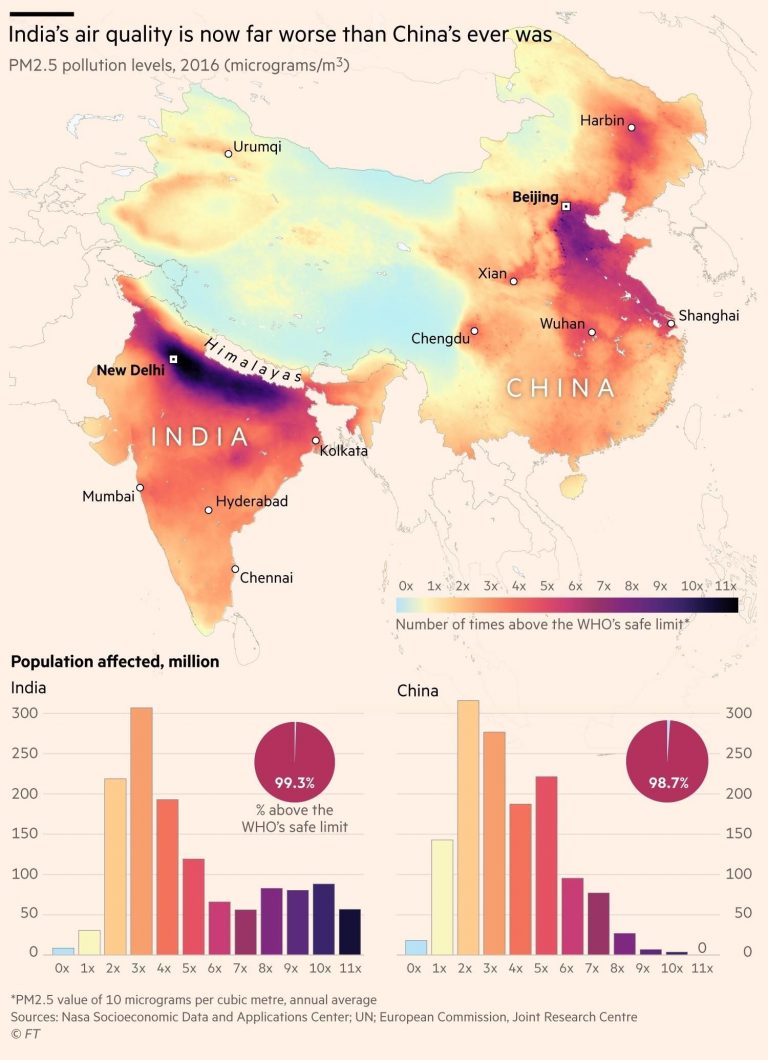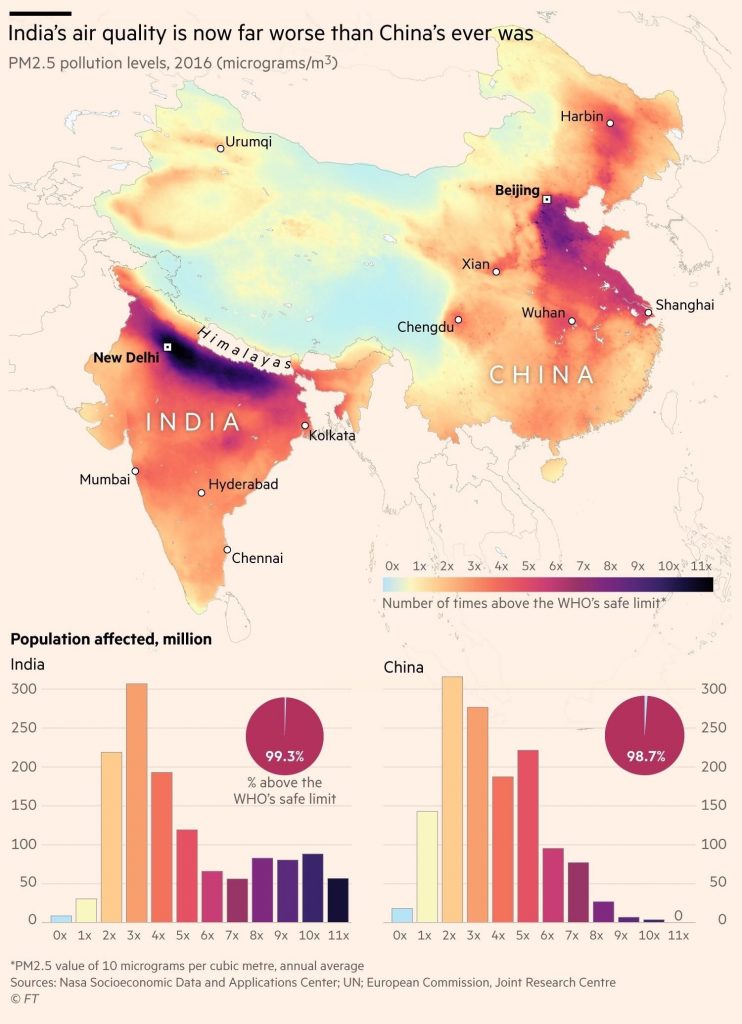 Source: Pinterest
9. Sirsa
Over 100 cases of stubble burning have been recorded in Sirsa in the last month making this town one of the most polluted places n the country. As farmers continue to resist against the ban on stubble burning, the situation will only get worse. The state government needs to find an alternative and encourage farmers to use it to improve air quality.
10. Kanpur
The industrial hub of Uttar Pradesh, Kanpur recently recorded an AQI of 453, having the poorest air quality of all time. Many parts of the city are usually engulfed in smog, and garbage burning and dust are the two primary sources of air pollution. Air pollution has had a detrimental impact not only on human beings but also on animals because a recent report stated that the animals in the zoo have been experiencing respiratory issues.
Harmful Effects of Air Pollution That You Must Be Aware Of
As air pollution continues to rise in major cities across the country, people are suffering from critical health issues. Here are some of the detrimental effects of air pollution in India.
Respiratory Diseases: Continuous exposure to highly polluted air can cause and exacerbate many respiratory infections, including asthma and pneumonia.
Cardiovascular Diseases: Air pollutants can cause artery blockages and oxygen deprivation which can lead to heart attack and permanent heart damage.
Harmful to Reproductive Organs: Toxic air pollutants can damage reproductive organs in the human body leading to infertility in men and women. Additionally, air pollution can have a horrific impact on pregnant women and their unborn babies. Premature birth, low birth weight, asthma are some of the consequences a pregnant woman exposed to air pollution can face.
Fatal Diseases: Many research studies suggest that exposure to highly polluted air, like air pollution in Delhi, can cause life-threatening illnesses like cancer, chronic obstructive pulmonary diseases, and heart diseases.
Damage to Nervous System: Recent studies have been investigating the harmful effects of air pollution on the nervous system. Some reports state that exposure to ambient air can lead to neurodevelopmental disorders like autism, cerebral palsy and other diseases like Parkinson's disease and Alzheimer's disease.
Environmental Damage: Apart from causing harm to human beings, air pollution also has a substantial impact on the environment. It contributes to many crucial environmental issues like ozone depletion, global climate change, acid rain, harming wildlife.Organisations worldwide are fighting for these issues, and recently, the Indian government launched a campaign called "National Clean Air Program" that targets the problem of air pollution and aims to improve the condition in India.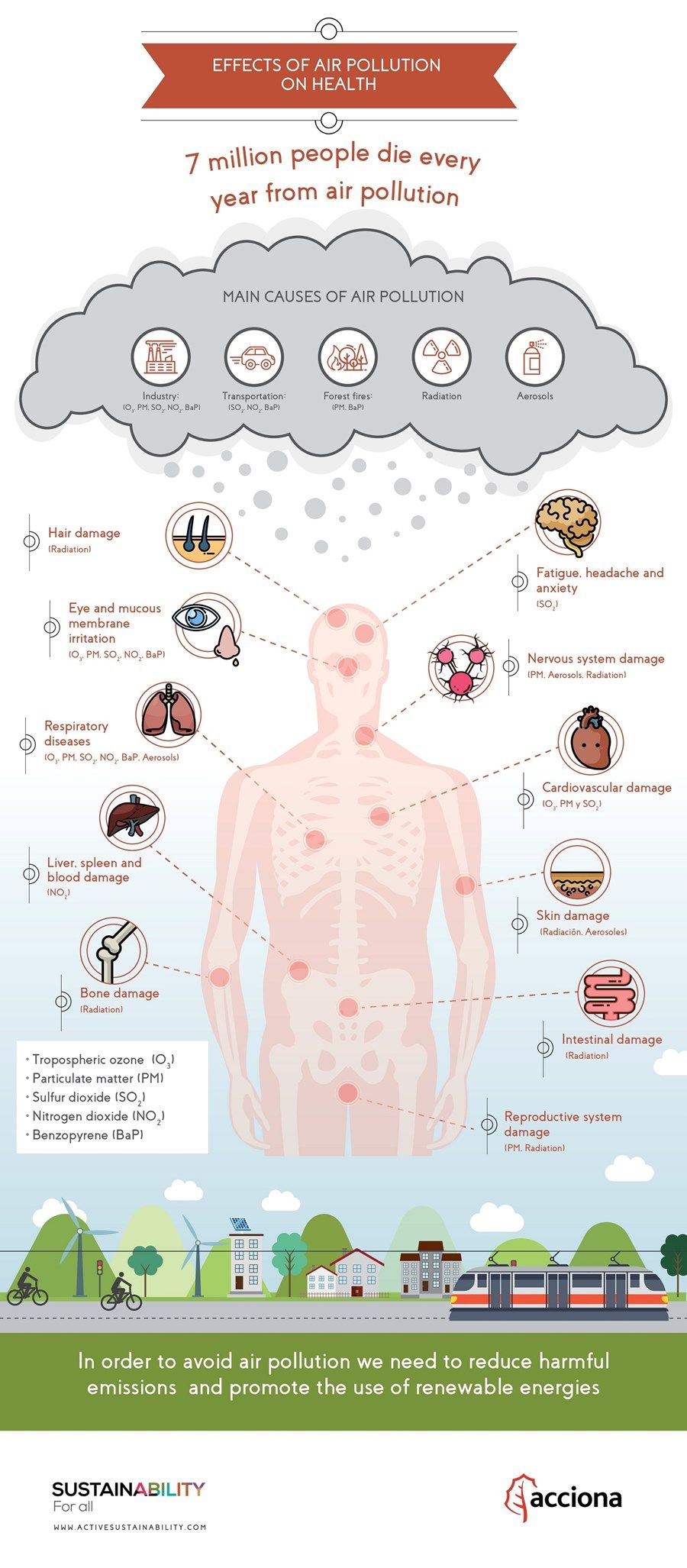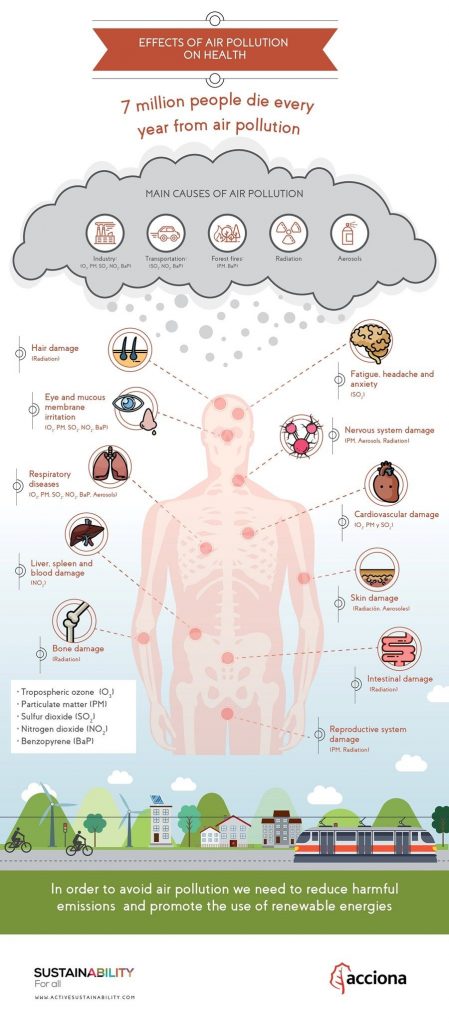 Source: Pinterest
What Can You Do If You Live in One of These Polluted Cities?
If you live in one of these polluted cities, then you must always be worrying about how to deal with the problem of air pollution. Some of the air pollution solutions include:
Switching to public transport: A significant source of air pollution in cities is vehicular emission. With more and more vehicles on the road, there has been a steady increase in the levels of nitrogen oxide, carbon monoxide and other pollutants. Hence, switching to public transport services like metro trains, buses, or shared car services is an essential step towards reducing air pollution.
Plant trees: Another solution that is vital in tackling the problem of air pollution. Trees absorb air pollutants and actively help in improving air quality. They also help in reducing the air temperatures, which is essential for the ozone layer. Planting trees is a cost-effective way of dealing with India's problem of air pollution.
Use clean energy: Burning fossil fuels not only reduces Earth's limited non-renewable resources but also contributes to different kinds of pollutions, particularly air pollution. Using clean, renewable energy like solar, wind, and geothermal energy and using them responsibly is one way of solving the problem of air pollution.
Manage agricultural practices: The age-old practise of stubble burning is still prevalent in India. It is one of the most significant contributors to the horrific condition of air quality in northern India. Everyone should fight for stricter policies to be put in place to bring an end to such practices and replace them with environment-friendly practices.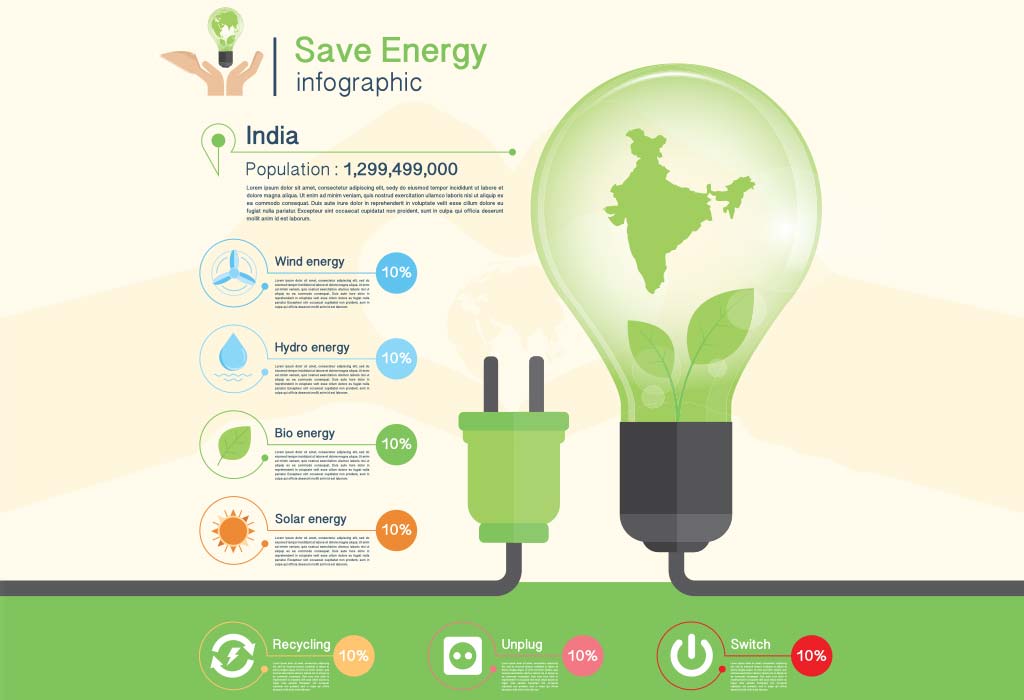 Tips to Protect Your Family From Outdoor Air Pollution
Wearing a mask is integral to avoid inhaling dangerous air pollutants.
Avoid going to parts of the city that have high levels of air pollution, for example in dense traffic areas. In general, people should avoid going outdoors unless it's necessary.
Drink a lot of lukewarm water as it will help with cough and cold. Also, staying hydrated will help your body in coping with the changing environment.
Eat foods rich in vitamins, minerals, and antioxidants. Vitamin E is considered an effective antioxidant, so consuming foods rich in vitamin E like amla, guava, almonds, sunflower seeds can help in improving immunity.
How Can You Prevent Indoor Air Pollution?
In addition to outdoor air pollution, indoor air pollution in India is also on the rise. Burning fuels for cooking like firewood, kerosene oil, cow dung cakes are some of the sources of indoor air pollution in India. Based on the analysis of air pollution in India, here are some ways you can prevent indoor air pollution
Avoid using solid fuels and switch to clean sources like electricity and LPG for cooking.
Keep plants like aloe vera, spider plant, garden mum to improve the air quality indoors. Opt for plants that are low maintenance and can grow under indirect sunlight.
To deal with the increase in dust in your surroundings, regularly vacuum clean the upholstery, carpets, and rugs in your house.
Install an air purifier to filter out the harmful air pollutants and make your house a safe haven against the rising air pollution outside.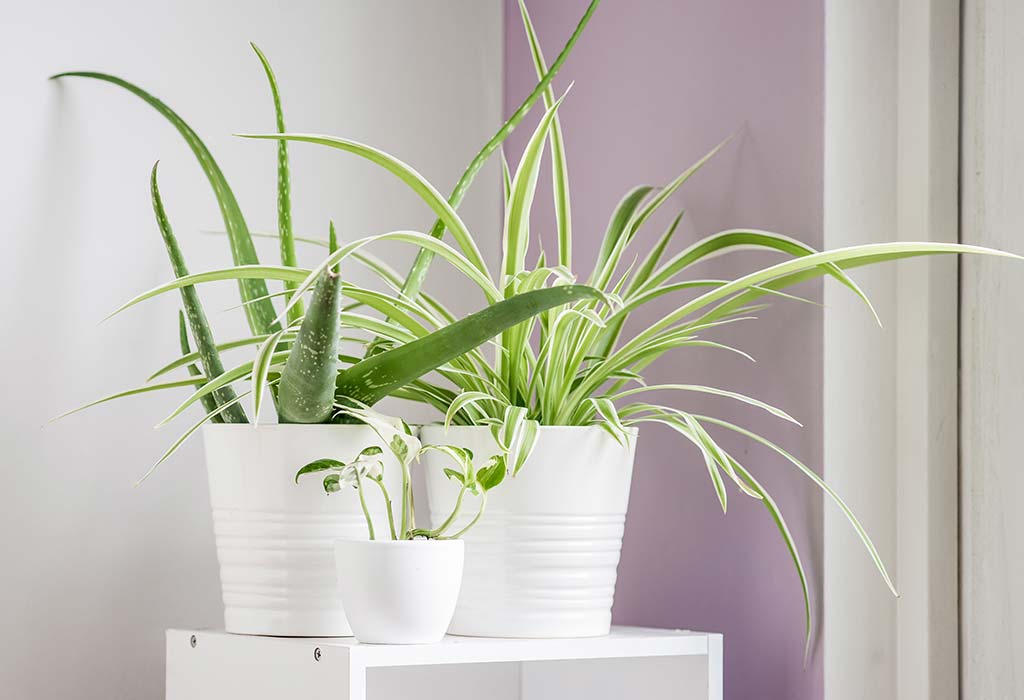 As the air quality continues to decline, you must take active measures to protect yourself and your loved ones from the harmful effects of air pollution. It is also crucial for every citizen to be mindful of how they can bring about changes in their lifestyle and their surroundings to improve the situation.