10 Keto Recipes That Will Make You Stick to Your Diet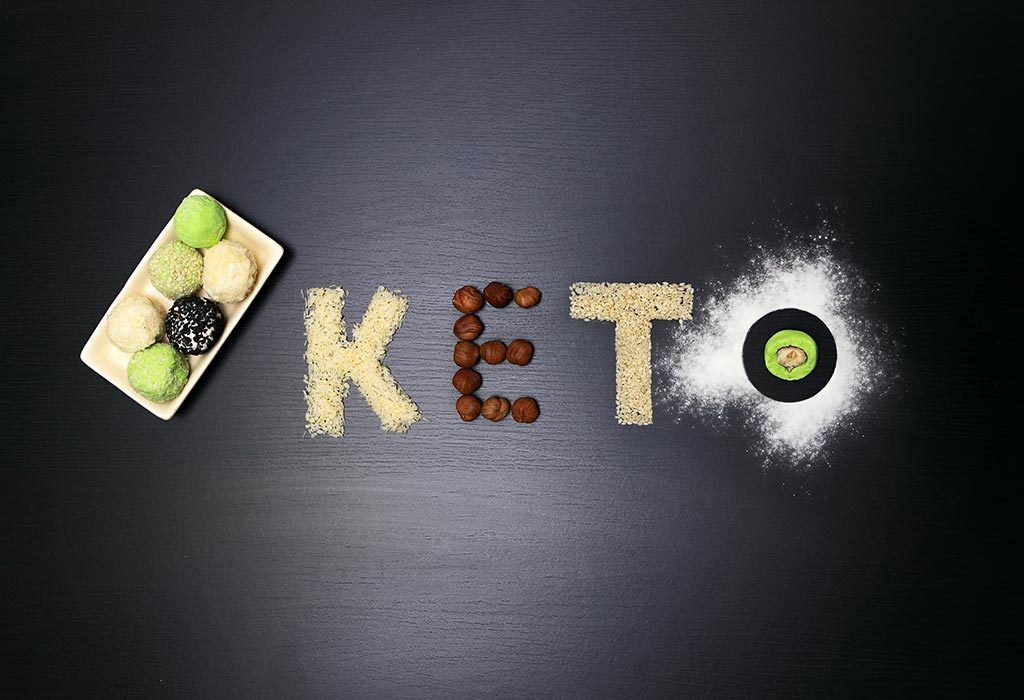 In this Article
The ketogenic diet or keto diet is a low-carb, high-fat diet which can help you lose weight quickly. We know it well that sticking to a particular weight loss diet is extremely challenging. But what can make it less challenging is the food you include in your diet. Being on a diet does not mean that you just have to eat boiled food or salad, you can eat delicious food as well. If you want to lose weight and are on a keto diet, we have some recipes for you. We present 10 delicious recipes which you can try at home.
Simple and Tasty Ketogenic Diet Recipes You Must Try
Here we have listed down our favourite 'ketolicious' recipes which you can savour without feeling guilty! All geared up to cook? Let's begin:
1. Keto Spinach Frittata
This delicious spinach dish looks impressive and can be made easily. In fact, it is one of the best keto breakfast recipes you'll ever come across. Here goes the recipe.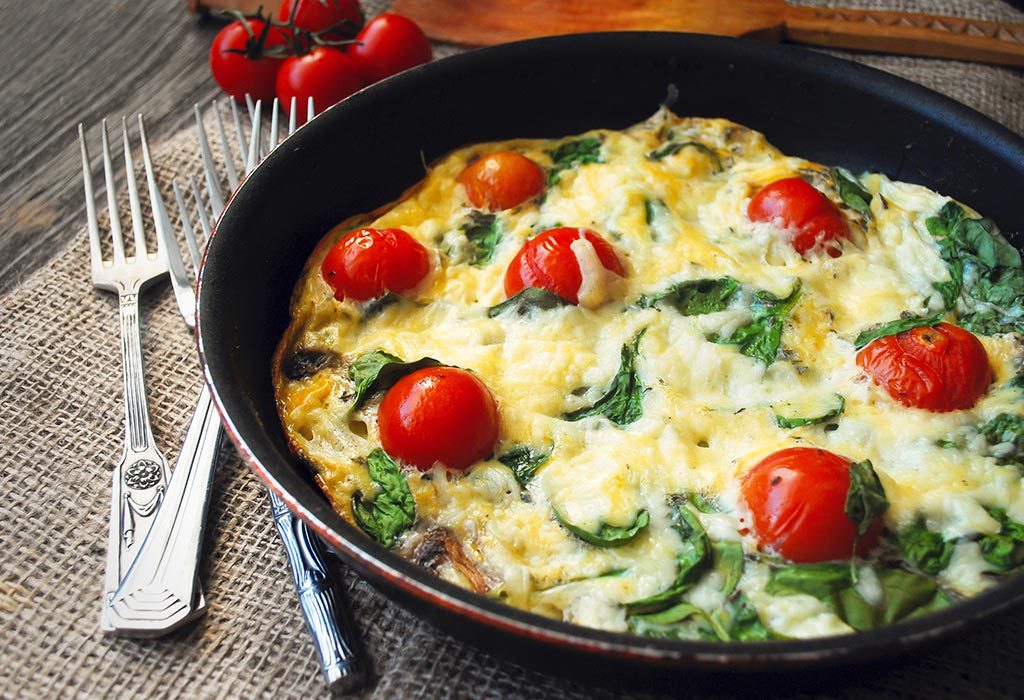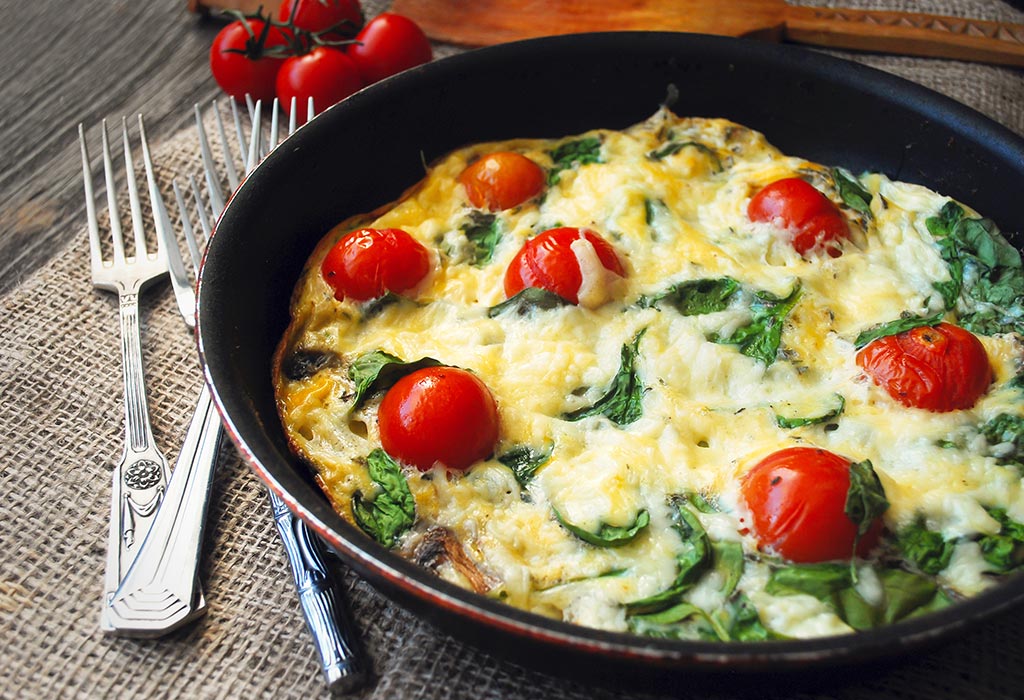 Ingredients
Butter – 2 tbsp
Baby spinach – 1 cup
Eggs – 8
Heavy whipping cream – 1 cup
Mozzarella cheese – ½ cup
Cherry tomatoes (cut into halves) – 4-5
Salt and crushed pepper as per taste
Crushed garlic – 2 tsp
Method
Take the spinach leaves in a colander and wash them under running water. Squeeze out the excess water. Next, chop the spinach roughly and set aside.
Whisk the eggs and cream together in a large bowl. Next add the spinach, garlic, salt and pepper into the eggs and cream mixture.
Grease a baking dish and pour the mixture onto it. Top it with mozzarella cheese and cherry tomatoes.
Preheat the microwave to 175°C. Then place the baking dish into the oven and bake for 30-35 minutes or until the top layer turns golden brown.
Your spinach frittata is ready.
2. Keto Broccoli Cheese Soup
This soup is creamy, delicious, and low in carb! It is a perfect soup for people who are on a weight loss diet. You can have this soup hot or cold and thick or thin – the choice is yours!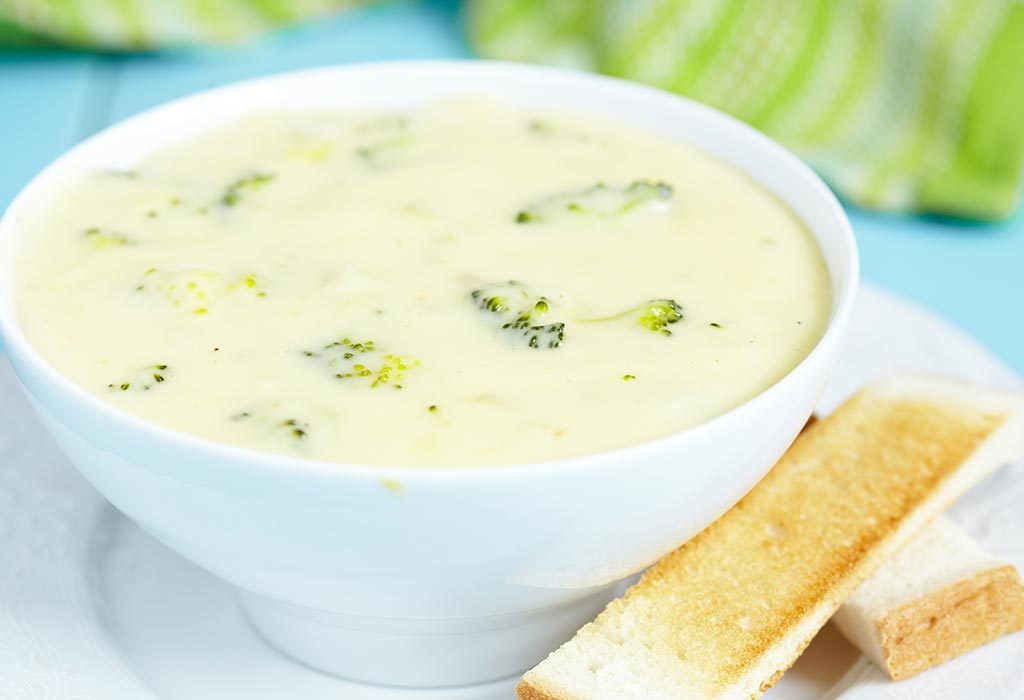 Ingredients
Olive oil – 2 tbsp
Butter – 2 tbsp
Broccoli (medium-sized) – 1
Chopped onion (medium-sized) – 1
Cheddar cheese – 1 cup
Garlic cloves – 3-4
Salt and crushed pepper as per taste
Paprika – 1 tsp
Dried herbs – 1 tsp
Veggie stock – 2 cups
Heavy whipping cream – ½ cup
Method
Cut the broccoli into small pieces. Keep the florets and stem separate.
Heat the olive oil in a pan and add 1 tbsp butter to it. Add the onions and broccoli stem to the oil and sauté until their colour changes.
Add the garlic, sauté till garlic turns golden. Then add the spices, herbs, and salt. Cook for about 5 minutes.
Next, add the stock. Cover with a lid and cook for another 5 minutes.
Remove from flame and let it cool. Blend the mixture in a blender until it forms a smooth paste.
Heat the butter in a pan and sauté the broccoli florets, till they turn moist and changes colour.
Add the mixture to the broccoli and add some water to adjust the consistency. Cook for 5-10 minutes.
Add the cream and cheese, and mix well – your soup is ready!
3. Cottage Cheese Pancakes
For all paneer lovers out there, this recipe is for you! These pancakes are super-healthy and delicious!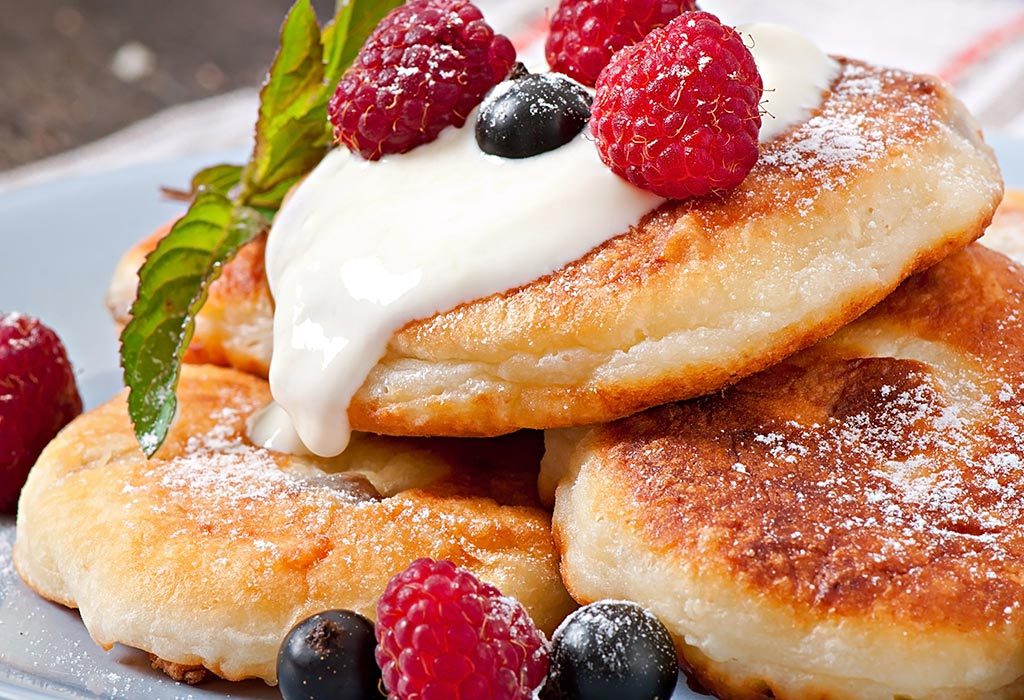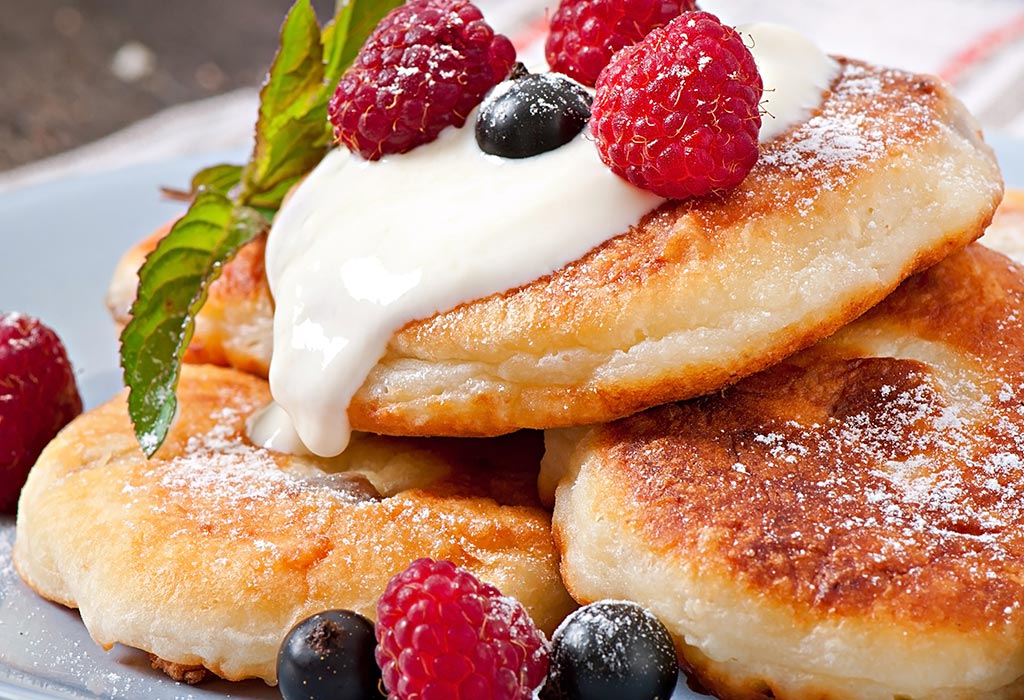 Ingredients
Cottage cheese – 1 cup
Coconut oil – 2 tbsp
Eggs – 4
Psyllium husk (isabgola) – 1 tbsp
Heavy whipping cream – 1 cup
Method
Beat the eggs, cottage cheese, and isabgola in a bowl and keep aside for 10 minutes.
Heat the coconut oil in a pan then spread some batter on to the pan to make a small pancake.
Fry the pancake for 3-4 minutes until it turns golden brown from both the sides.
Transfer to the serving plate and top it with fresh cream. Repeat the above two steps to make more pancakes.
4. Tangy Mexican Scrambled Eggs
Try this egg recipe for breakfast! Soon it will become your favourite!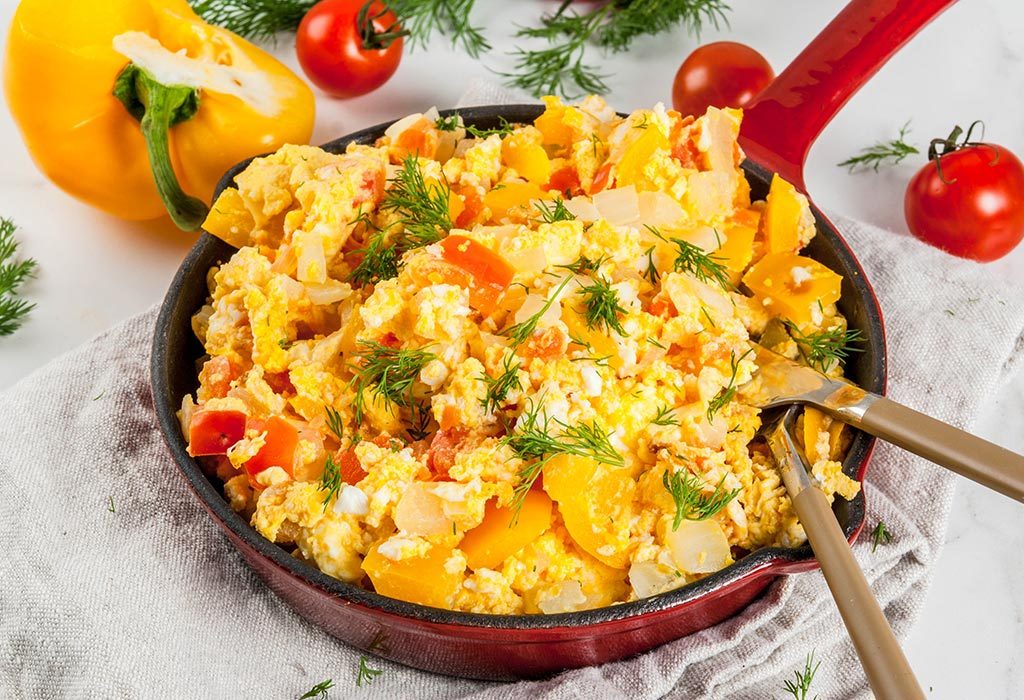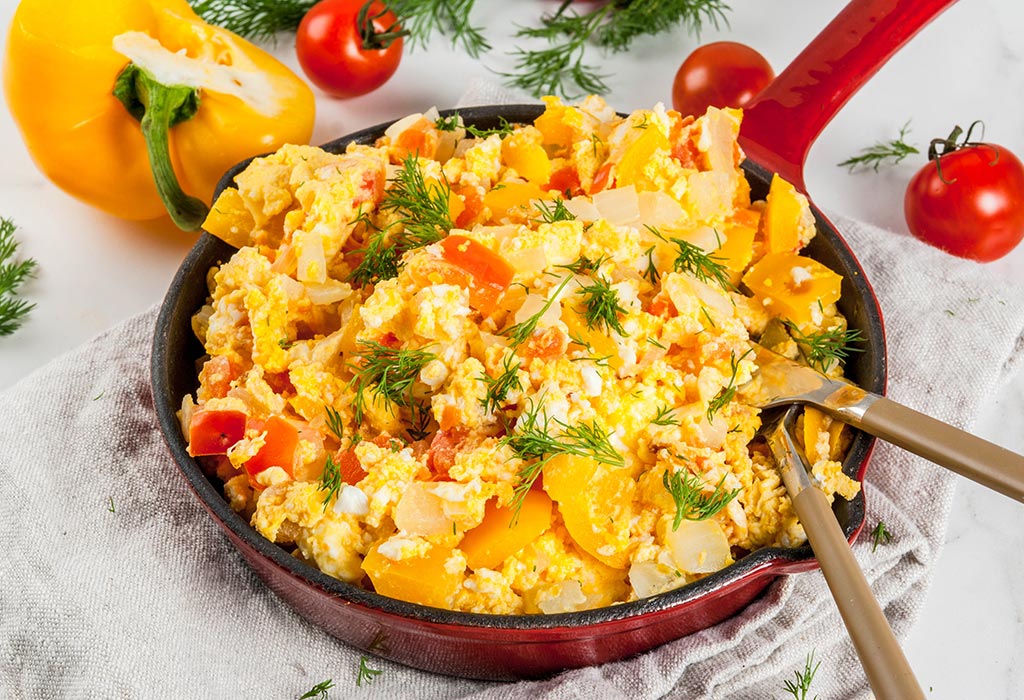 Ingredients
Butter – 2 tbsp
Eggs – 6
Pickled jalapenos (chopped) – 3
Cherry tomatoes (diced) – 3-4
Shredded cheese – ½ cup
Spring onions (chopped) – 2
Salt and pepper as per taste
Method
Heat the butter in a pan and fry the spring onions, jalapenos, and tomatoes for 3-4 minutes.
Whisk the eggs using a whisker and pour into the pan. Let it cook.
Then scramble the eggs for 3-4 minutes or until nicely done. Add the cheese and remove from flame.
5. Creamy Spinach Alfredo Zucchini Rolls
This is a tasty and simple pasta recipe made with zucchini.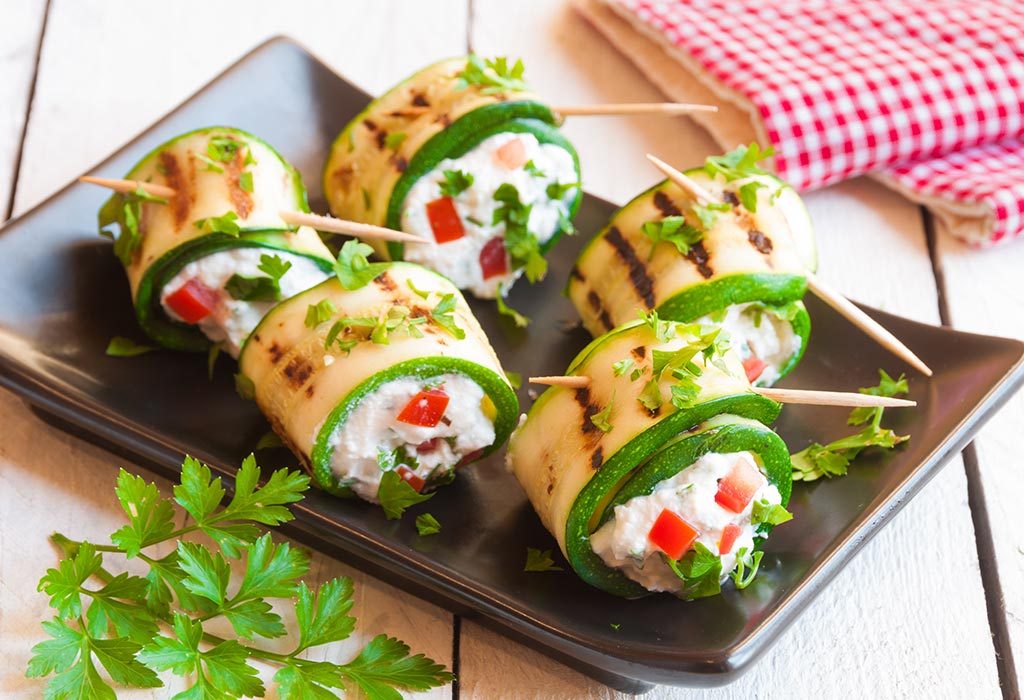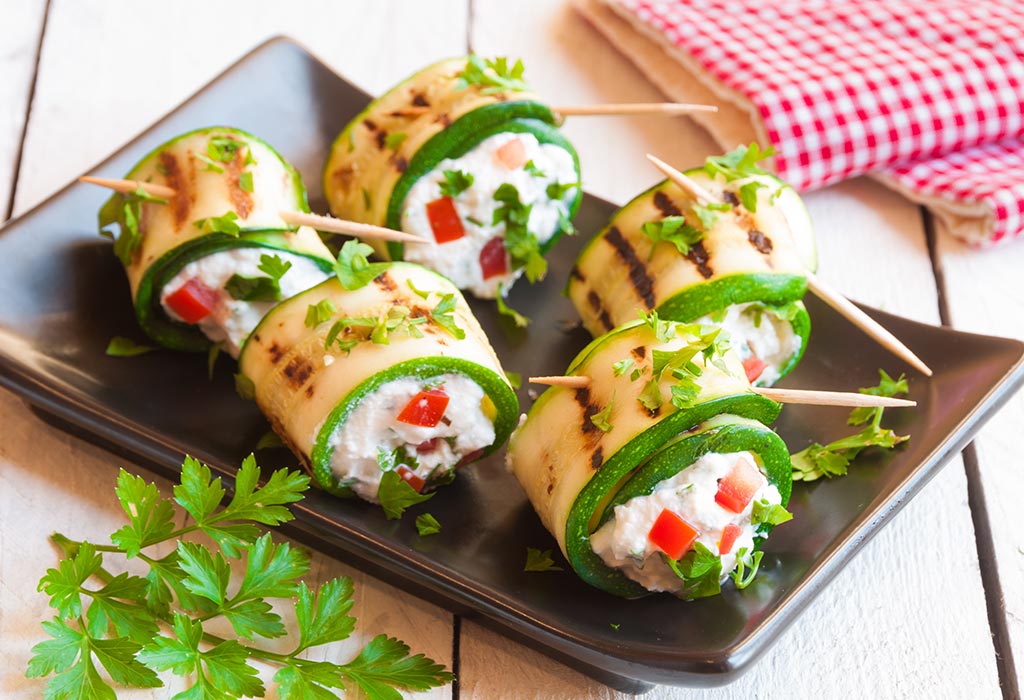 Ingredients
Zucchini (medium-sized) – 3
Ricotta – 1 ½ cups
Parmesan cheese – 1 cup
Dried basil – 2 tsp
Egg – 1
Butter – 4 tbsp
Crushed garlic – 3-4 cloves
Heavy cream – 1 cup
Baby spinach leaves – ½ cup
Sun-dried tomatoes – 2 cups
Method
Preheat a microwave to 170°C. Grease a casserole dish with cooking oil spray and set aside.
Slice the zucchini length-wise using a wide peeler. You will need approximately 20 slices to fill in a casserole dish.
For the filling, mix the ricotta cheese, half of the Parmesan cheese, dried basil, spinach and eggs in a large bowl and keep aside.
Heat a saucepan and add the butter, garlic, and cream. Stir in the remaining Parmesan cheese until the sauce thickens. Once the sauce is ready, remove from flame.
Place the filling on the zucchini slices and roll the slice gently so that the filling does not squeeze out.
Pour some of the sauce to cover the bottom of the casserole dish. Now place the zucchini rolls (spiral side down) into the casserole dish.
Mix the tomatoes into the remaining sauce and keep them over the zucchini rolls. Pour the remaining sauce over the rolls.
Cover the dish with a foil and bake for 30 minutes until the top layer turns golden brown.
6. Cauliflower Broccoli Salad
This salad is both tasty and nutritious. Try this salad; cauliflower won't taste so boring now!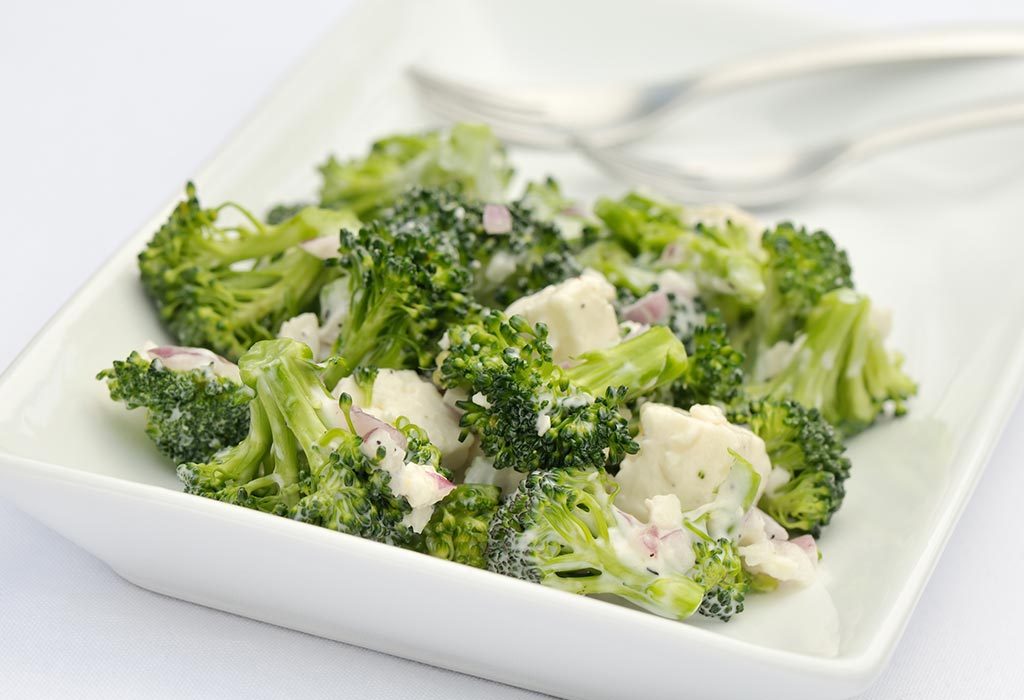 Ingredients
Mayonnaise – ½ cup
Sour cream – ½ cup
Apple cider vinegar – 3 tbsp
Salt – ½ tsp
Pepper – ½ tsp
Cauliflower florets – 3 cups
Broccoli florets – 3 cups
Chopped onion (medium-sized) – ½ cup
Sliced almonds – ¼ cup
Sweetener – 3 tbsp
Method
For the dressing, mix the mayonnaise, sour cream, apple cider vinegar, salt, pepper, and sweetener in a bowl and set aside.
Mix the cauliflower, broccoli, onions and almonds in a large mixing bowl and drizzle the prepared salad dressing onto it. Mix well and the salad is ready to go on the dinner table!
7. Cucumber Salad
Don't make the regular cucumber and curd salad, try this instead! This crunchy cucumber salad is light-on-the-stomach and a perfect weight loss food.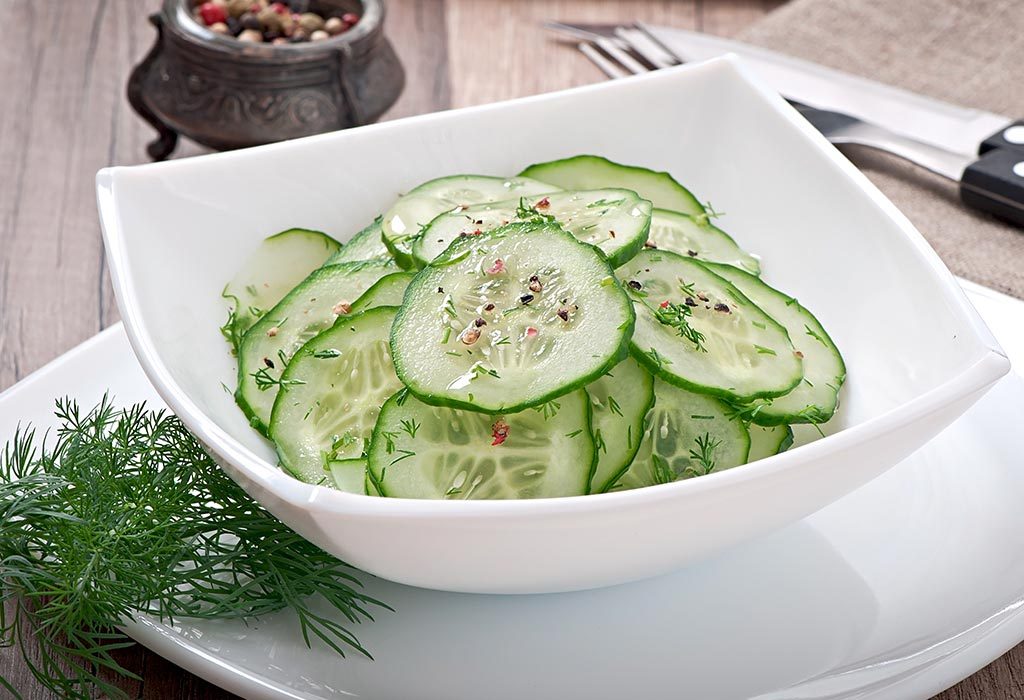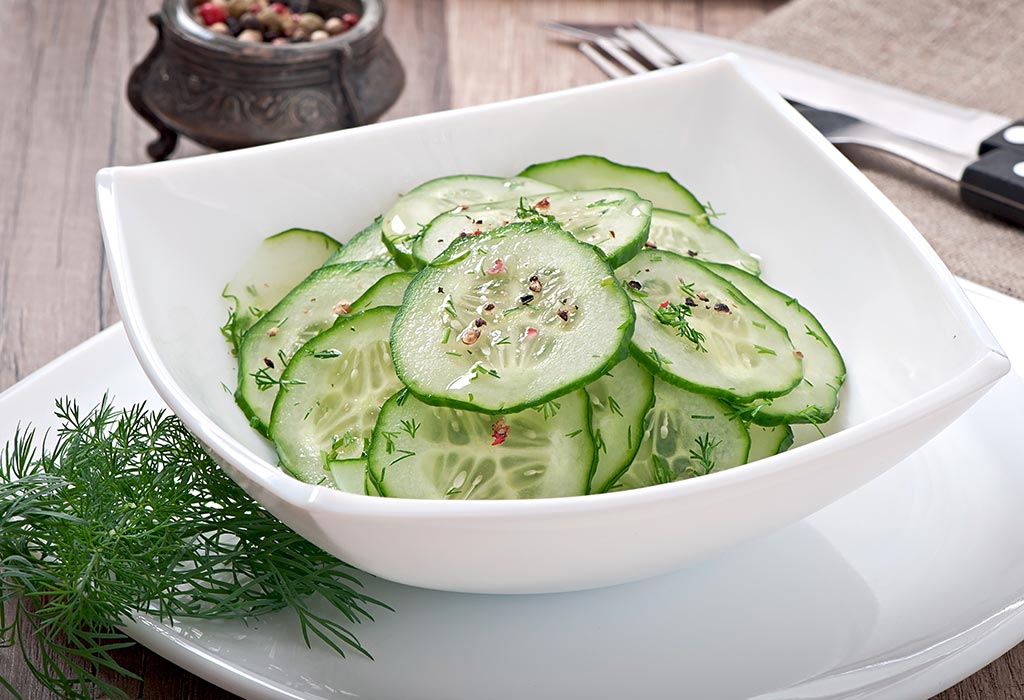 Ingredients
Cucumber slices (medium-sized) – 1
Olive oil – 1 tbsp
Soy sauce – 1 tbsp
Apple cider vinegar – 1 tbsp
Sesame seeds – 1 tbsp
Method
Mix the olive oil, soy sauce, and apple cider vinegar in a large bowl.
Add in the cucumber slices and mix well. Sprinkle some sesame seeds on the top.
8. Spicy Peanut Butter Tofu Lettuce Cups
This tofu and peanut butter recipe is sure to delight your taste buds!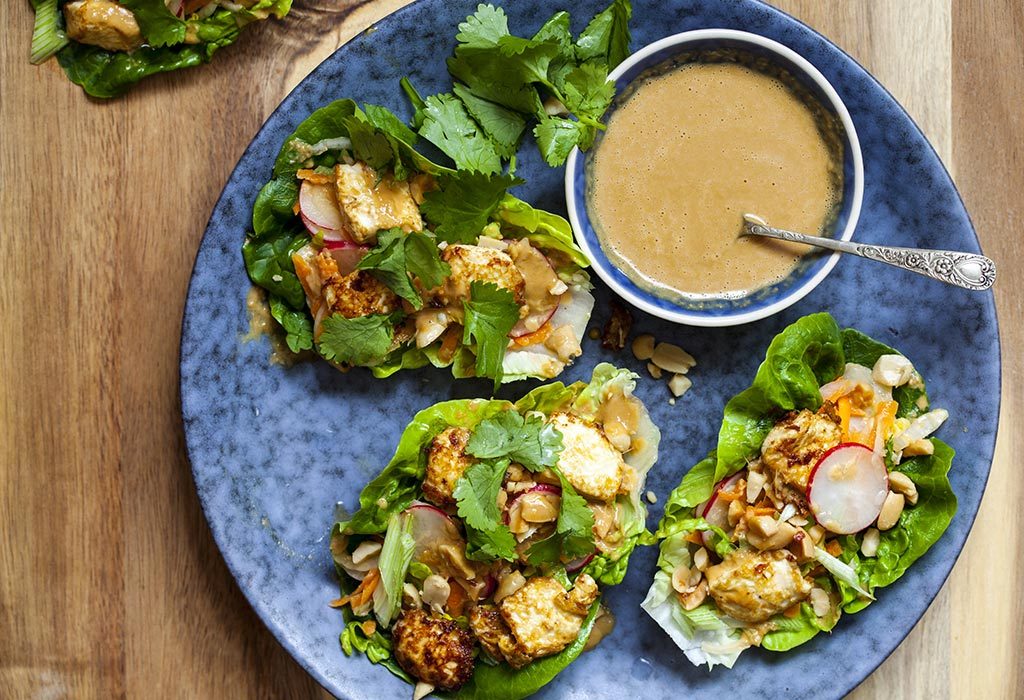 Ingredients
Tofu cubes – 1 cup
Peanut butter – 5 tbsp
Liquid amino – 2 tbsp
Sesame oil – 2 tbsp
Lemon juice – 1 tbsp
Chilli powder – 1 tsp
Sweetener – 1 tbsp
Coconut oil – 1 tbsp
Red bell pepper (diced) – 1
Lettuce leaves (medium-sized) – 5
Crushed peanuts – 1 tbsp
Spring onions (chopped) – 2
Method
Combine the peanut butter, liquid amino, sesame oil, chilli powder, lemon juice and sweetener in a mixing bowl and stir well to make sauce.
Heat the coconut oil in a skillet and sauté the tofu and diced bell peppers until it turns golden brown on the sides.
Pour half of the sauce prepared earlier on the tofu and bell peppers and cook for 1-2 minutes. Once done, remove from the flame.
Take the lettuce leaves in a tray and place the above mix onto the leaves. Top it with the remaining sauce and green onions.
Note: Use firm tofu for this recipe so that it doesn't break while you sauté.
9. Coconut Flour Chocolate Cake
You don't have to give up on desserts while being on a keto diet! This is what makes it special! Try this yummy chocolate cake recipe and dig in!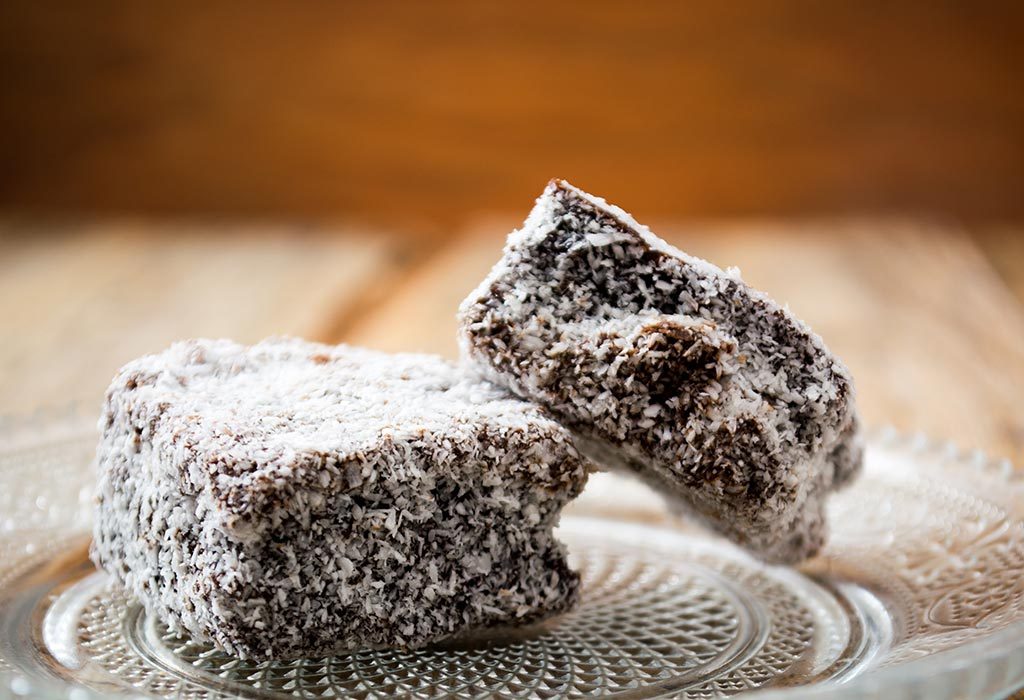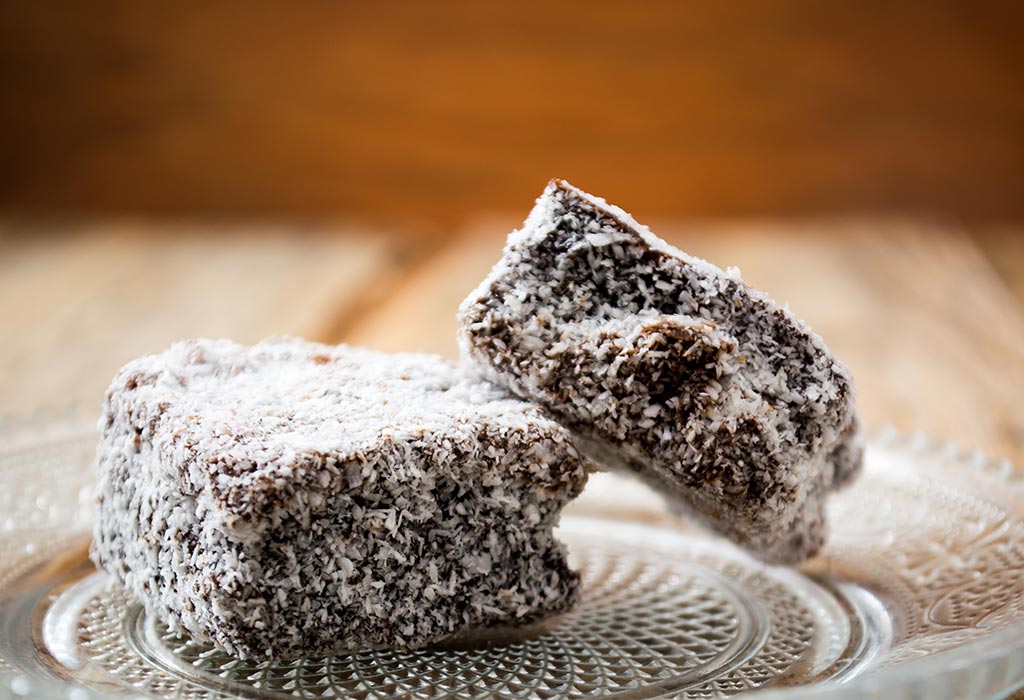 Ingredients
Coconut flour – 2 tbsp
Unsweetened cocoa powder – 2 tbsp
Sweetener – 2 tbsp
Baking powder – ¼ tsp
Eggs – 2
Melted butter – 2 tbsp
Almond milk (unsweetened) – 2 tbsp
Method
Mix the coconut flour, cocoa powder, sweetener, and baking powder in a large mixing bowl.
Whisk the eggs then add the whisked eggs, melted butter, and almond milk to the above mix. Mix all the ingredients.
Grease a muffin tin or coffee mug and pour the mixture into it.
Microwave the tin for about 2-3 minutes. Check with a toothpick once the flour rises and enjoy!
10. Coconut Avocado Ice Cream
This ice cream recipe is incredibly delicious and healthy too Try it now!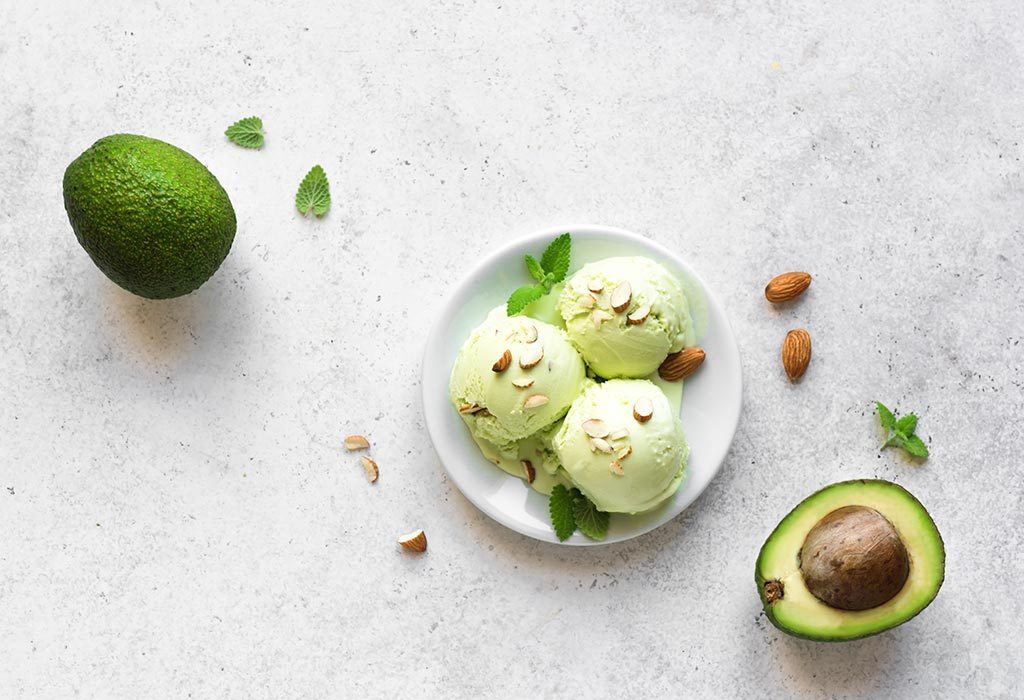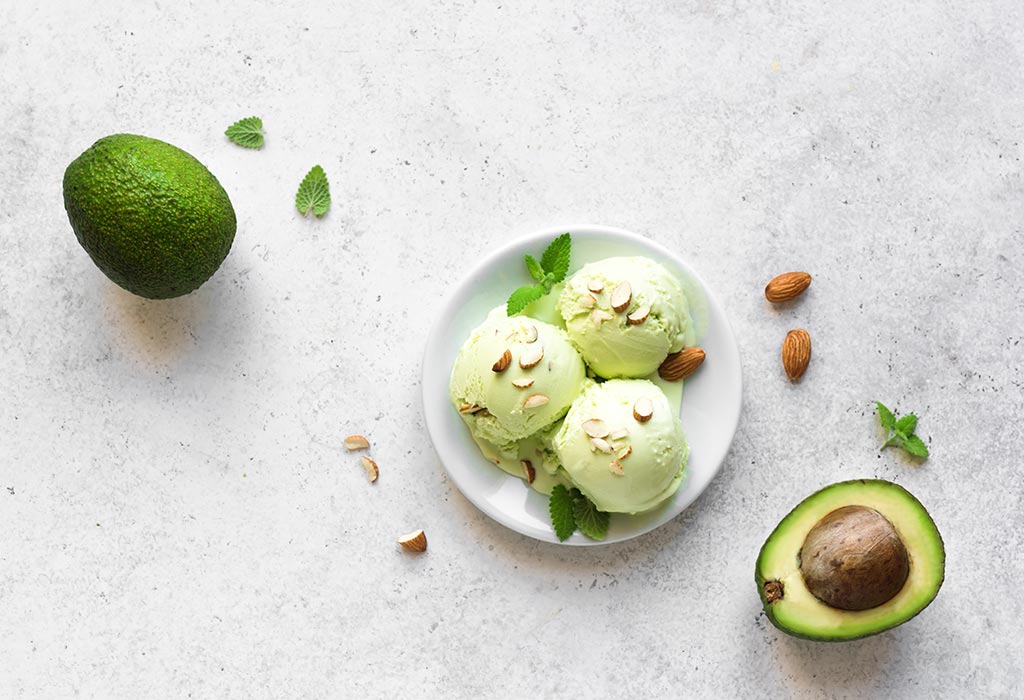 Ingredients
Avocado (medium-sized; peeled and pitted) – 1
Coconut milk – 1 cup
Heavy whipping cream – ½ cup
Sugar substitute – ¾ cup
Lemon juice – ¾ tsp
Coconut flakes – 1
Method
Puree the avocado, coconut milk, and sweetener in a blender.
Add the lemon juice into the blender and blend again for 2 minutes. Transfer into a bowl and slowly mix in the heavy cream, and whisk. Once all the ingredients are well combined, cover it with a lid and refrigerate for 30 minutes.
After 30 minutes, whisk the ice cream to retain its creamy texture. Whisk 2-3 times. Then freeze the ice cream; it should set in another two hours.
Dry roast the coconut flakes until they turn golden brown and sprinkle them on top of the ice cream.
FAQs
Mentioned below are some frequently asked questions with regards to the ketogenic dishes and meals:
1. What Oils Are Best for Keto Recipes?
Sesame oil, coconut oil, olive oil, avocado oil, and walnut oil are considered the best for keto recipes.
2. What Recipes Can I Eat at Night While on a Keto Diet?
Some of the delicious keto-friendly dinner dishes which we have mentioned above include broccoli cheese soup and spicy peanut butter tofu lettuce cups.
So these were some easy-to-make vegetarian keto recipes. We hope you liked them and do try them too. These dishes are easy-to-make, authentic and taste yummy too!
Also Read:
Simple and Delicious Side Dish Recipes
DIY Energy Bar Recipes for Instant Energy
Barbecue Recipes to Consider for Family Get Together
?>