10 Important Things to Look for While Choosing a Sunscreen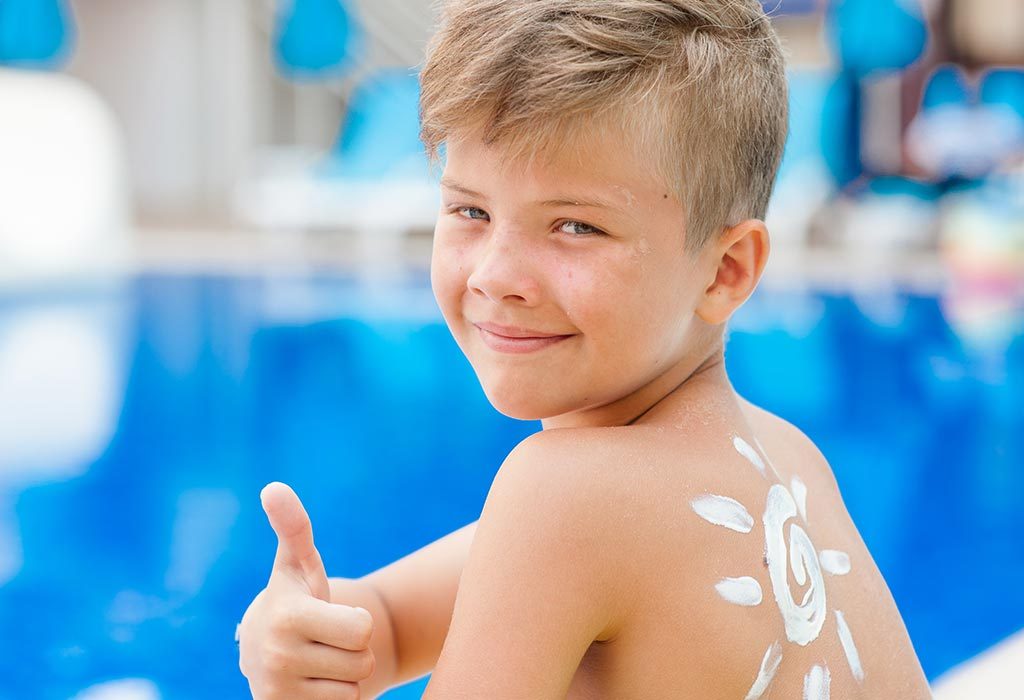 Cleansing, toning and moisturising are three important steps to skin care. However, if you are planning on stepping out in the sun for a shopping date with a friend, a brunch with your kiddo or simply hanging out with your girl gang, it is important to protect your skin with a good sunscreen lotion. Your skin needs protection from the harmful UV rays of the sun and for that, you need to apply a good sunscreen. So, if you are wondering what all factors you should look in a sunscreen, well, this post discusses all this and more in detail!
How to Choose the Right Sunscreen for You
Sunscreen is available in a lotion, cream and gel form and if you are looking for tips on how to buy sunscreen best suited to your requirements, well, here are few pointers that you can consider before sunscreen selection or picking up a sunblock for yourself:
1. Choose a Good Brand
Your skin is a reflection of your personality and you must make sure you take utmost care of it. The same applies when it comes to picking up sunscreen for your skin. There are many brands offering various kinds of lotion. You should choose a renowned brand or you can also choose any good international brand that has European or FDA approval.
2. Opt For a Cream-based Sunscreen
There are many kinds of sunscreens available, but our recommendations are those that have a creamy base rather than sprays or powders. This is because powdered or spray sunscreens contain nano-particles which may enter the bloodstream and may lead to various health issues or complications. Therefore, always stick to the ones with a creamy base and stay away from other kinds.
3. Expiry Date
Always check the date of manufacturing and expiry that is mentioned on the sunscreen lotion. The expired products not only lose their efficacy but they also tend to irritate or harm your skin. Always pick up a product that is from the fresh stock because the ingredients in a sunblock tend to break easily and become less effective as the time passes. Do not stock up on sunscreen, but buy a new one only when you are almost through with your previous one.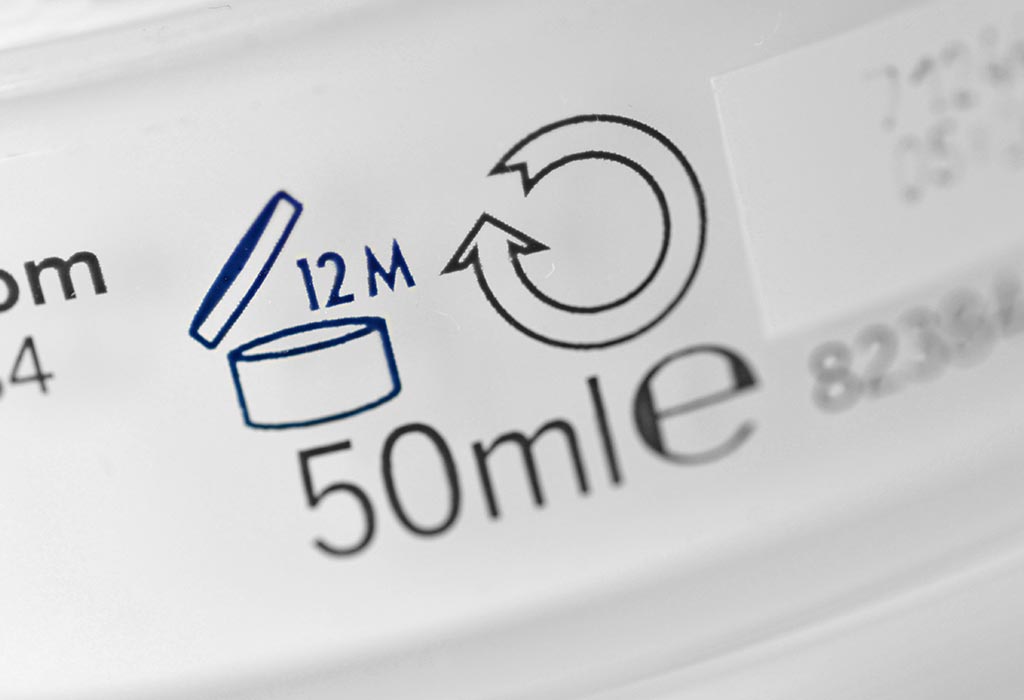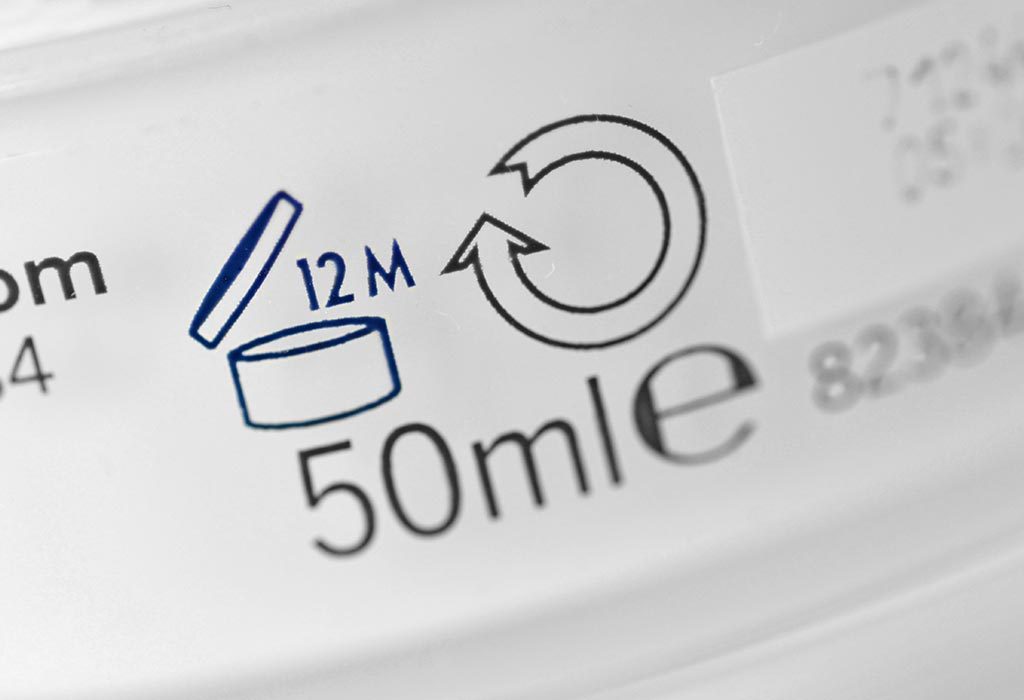 4. Look for Ingredients
One of the most important aspects when you look for sunscreen lotion is the ingredients used in it. If you are allergic to certain ingredients then you must check the label for it. One of the most dangerous ingredients is oxybenzone, which disrupts the hormonal balance and can cause an allergic reaction too. Also, pick up a sunscreen that contains natural or herbal ingredients rather than loads of chemicals in it.
5. Look for the SPF Factor
You may have heard about SPF in sunscreen and are probably wondering which SPF to choose for sunscreen. Whenever looking for a sunscreen, you must look for a good SPF or sun protection factor. Sun protection with SPF 15 will provide good protection, but if you are planning to be out for long hours, choosing one with a higher SPF that is SPF 30 or higher may be a good choice. Also, do not forget to re-apply your sunscreen if you are in the sun for a longer duration.
6. Sweat and Water Resistance
Look for a sunscreen that is sweat and water resistant, especially if you are planning on going to a beach or for a swim. Water resistant sunscreen does not mean waterproof, but it will give you good sun protection even when you are in the water. Usually, the labels will state for how long the protection will last in the water. However, for best results, it is good to re-apply sunscreen every two hours.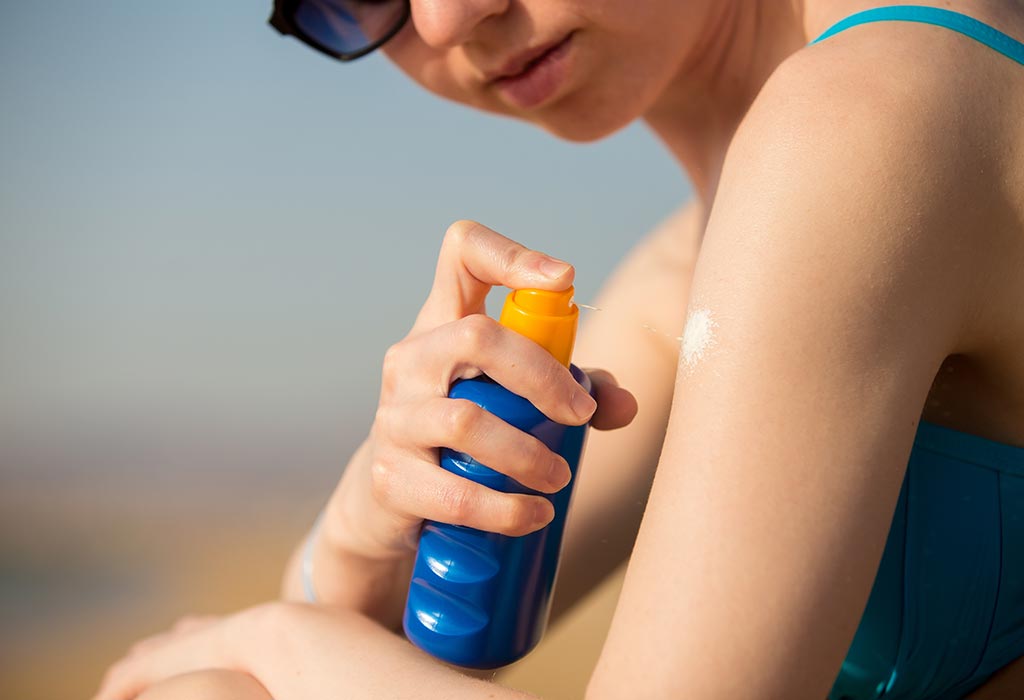 7. Choose a Broad Spectrum Protection
You must look for a lotion that offers broad-spectrum protection, which means protection against UVA and UVB rays. Where UVA rays are responsible for causing premature ageing and skin cancer, exposure to UVB rays may lead to sunburn and skin cancer. Therefore, it is important to look for a sunscreen that provides protection against both these factors.
8. Price Is Irrelevant
Most of us believe or think that higher the price of a product, better it is but that is not the case. Sometimes high-end brands may not provide you with good results in comparison to affordable ones. It will be a good idea to compare the products by reading the reviews or even asking friends or family members for reference before investing in good sunscreen lotion can help choose a good lotion.
9. Choose According to Your Skin Type
If you have normal skin, you can pick up the lotion, cream or even gel based sunscreen formula. However, if you have very dry skin then it will be a good idea to stick with a good cream based sunblock. On the contrary, if you have oily or acne prone skin, choosing water or gel-based formula will be good for your skin. If you have any doubts regarding which sunscreen to choose, you can always seek assistance from your dermatologist.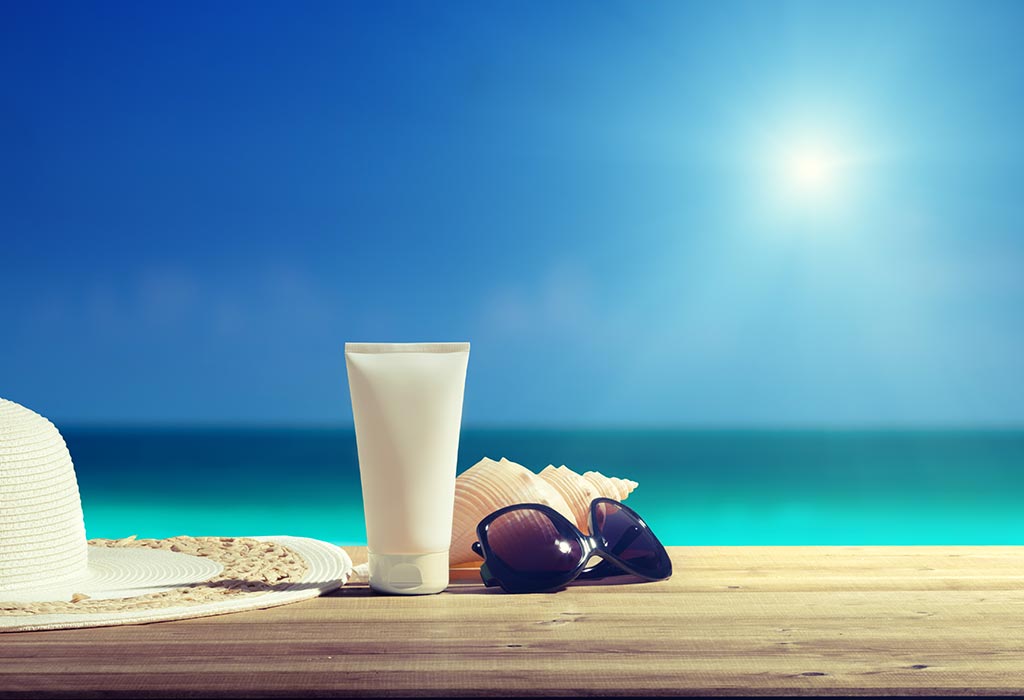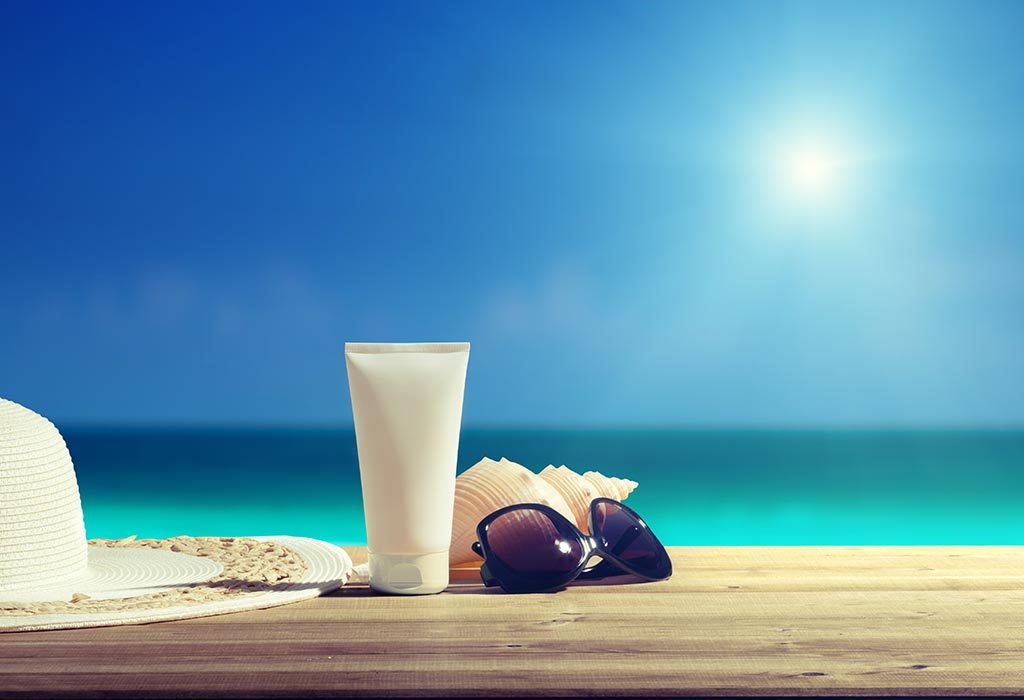 10. Child-friendly Sunscreen
Just like adults, kids needs sun protection too. However, it is not good to use the same sunscreen lotion for your child that you are using. Because adult lotions contain strong ingredients that may be suitable for adult skin but the same may cause harm to your child's delicate skin. Buy a kid-safe or kid-friendly sunscreen for your child as these lotions are sans benzophenones and para-aminobenzoic acid (PABA) and are gentle on a child's skin.
Tips and Safety Precautions to Remember While Applying Sunscreen
Here are some safety precautions or tips that you should follow before applying sunscreen lotion:
Apply sunscreen at least 15 minutes before stepping out in the sun.
If you are outdoors in the sun for extended periods, make sure you re-apply sunscreen after every two hours.
Make sure you apply sunscreen to all the exposed areas such as the face, neck, back of the ears, hands, arms, legs, etc.
Sunscreen can be applied before applying makeup too.
It is more important to apply a sunscreen well, because a good lotion applied in a haphazard manner will yield you less effective results in comparison to much less protection sunscreen applied in a nicer manner. Therefore, make sure you apply your sunscreen liberally and well before stepping outside in the sun.
Sunscreen is a mandatory requirement in your skincare regime; choose the one best suited to your requirements!
Also Read:
How to Make Face Wash at Home for All Type of Skin
Home Remedies to Remove Facial Hair
Natural Ways to Remove Dead Skin from Face and Body