10 Gmail Hacks and Tricks That Will Make Your Life Easier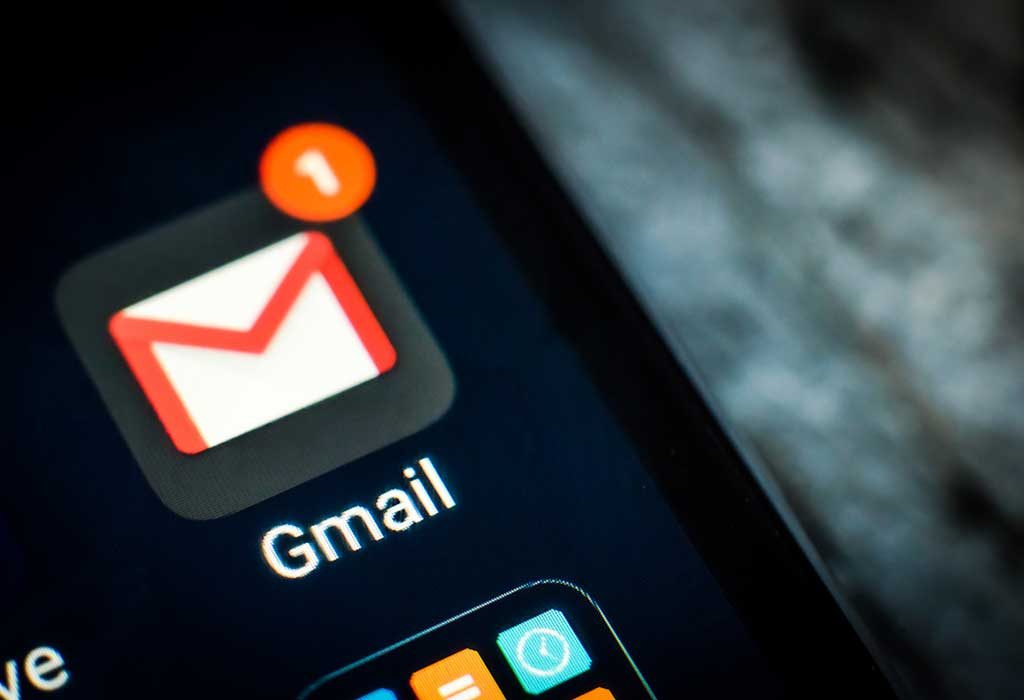 In this Article
Emails are some of the most important modes of communication in our world today. Not only are they essential for professional and personal matters, but they are part of our social life as well. Yet, they can also be frustrating at times, which is why there is a real need to understand the U/I for most mailing portals. One of the widely used portals in the world today is the google mailing portal called 'Gmail'.
Gmail is one of the easiest and most interactive email portals in the world today. It has more than a million users worldwide. Yet, most of these users are unaware of its really cool features. These features can make an already easy mailing system a lot easier. Some of these features are time-saving and will leave you hoping you knew them earlier. To better understand these awesome features, we decided to create a list of 10 amazing hacks and tips to use Gmail.
Quick Gmail Tips and Tricks That You Should Know
While using an email portal like Gmail, it can be intimidating to attempt using the advanced tips and tricks. To better understand the awesome features google has on offer, we decided to create a list of 10 amazing hacks and tips for Gmail.
1. Unsend
One of the handiest Gmail tricks and secrets is the ability to unsend an email. We've all been in a position where we sent an email to the wrong person or in a rage. It may be an email you sent by accident or forgot to attach a document. This feature is something Gmail provides its users to combat the permanent nature of a regretful or accidental mail. Simply go to settings on the upper right side of the inbox (the gear-like icon), enable unsend, choose the time span in which you can unsend (between 5-30 seconds) and save the changes.
2. Tabs and Type of Inbox
Thanks to this hack, your inbox will not be an unorganized mess! Gmail has introduced inbox tabs to their mailing system. This means you can enable up to 5 tabs in your inbox. These include primary, social, promotions, updates and forums. Additionally, you can change the way your inbox presents itself. This means you can choose to have either the standard mails first or the important ones first or the unread ones. Simply go to settings, click on inbox, choose your settings and save changes.
3. Signatures
Adding a custom touch to every single email or signing off on every mail can be exhausting and can waste a lot of time. Adding a signature will save you time, add a custom end to your email with all the information you require and will make your emails seem much more professional. To do this, simply click on settings, in the general tab and scroll down to enable signatures. Add your customized signature text or image and save the changes.
4. Confidential Emails
Did you know that Gmail values your private emails to the extent that they have a feature that does not allow others to forward confidential emails? It gets better. The same feature also allows emails to self-destruct after a set time. This near spy-level feature was added to the latest update of Gmail to ensure your official emails, private interactions and work reports don't get into the wrong hands. To use this, while sending an email simply click on the padlock icon near the send button. Turn on the self-destruct option with your preferences and then send.
5. Quote Previous Emails
A really cool feature of Gmail is the ability to quote other emails. This can be handy when sending reminders. Simply click on the quotes icon near the send button, choose the mail you want to quote and then close quotes, finish up your mail and simply send.

6. Markers and Stars
Another awesome organizational tool! Everyone knows that you have archived stars, but did you know you could choose multiple types of stars too? In addition to that, using markers adds even more of an organized look to your inbox. No longer will your email portal be a cluttered mess. Using markers and stars will help you locate your mails with ease, and will make your life all the better.
7. Grammarly
This is a tool that goes great with Gmail. You can download the Grammarly app from the Grammarly website. It has a widget that can be enabled on your email automatically. This ensures all your emails are up to professional standards by correcting all those little grammatical errors you might commit while typing fast.
8. Two-step Verification for Reading Mails
Sending confidential emails with sensitive content? Gmail has you covered. With the confidential or self-destruct option, you can also use a two-step authentication option to ensure that nobody but the person who the mail is intended for, gets to read it. Click on the padlock near the send button, choose the two-step authentication option, set it up and share their phone number. The reader will have to enter the code sent to that number to access the mail.
9. Customized Mail Keyboard Shortcuts
Gmail has a really cool feature that allows you to customize your keyboard for mailing shortcuts. This option saves you time on entering commands or manually entering the needed information. All you have to do is set this up by clicking on settings, go to the keyboard shortcuts tab and set the shortcuts you prefer.
10. Vacation Responder
One of the greatest benefits of a Gmail account is that can now choose to disable incoming emails and set a vacation responder. This is a feature Google introduced to help better incorporate work/ life balance in your everyday life. To enable this feature, follow the steps below.
Click on the settings tab
Scroll down to the vacation responder tab
Choose the dates of your vacation
Create a subject
Choose the font and format of your message
Draft a message
Save changes
Gmail is one of the coolest email portals in the world. A Gmail account can be linked to numerous services and features. It can even be used as a login for other websites. Google works around the clock to enhance features and services for its email portals to ensure you can use it in an easier and more interactive manner. To learn about updates that Google has introduced to Gmail, follow their press releases. A Google account is valid for numerous portals including amongst others – Hangouts, Gmail, and YouTube. Ensure you create a Gmail account today to enjoy the fun and easy mail features on Gmail.
Also Read:
Security Tips to Keep Smartphone Safe
Useful Tips for Video Chatting with Kids
Tips to Keep Kids Away from In-App Purchases