10 Genius Hacks Every Car User Should Know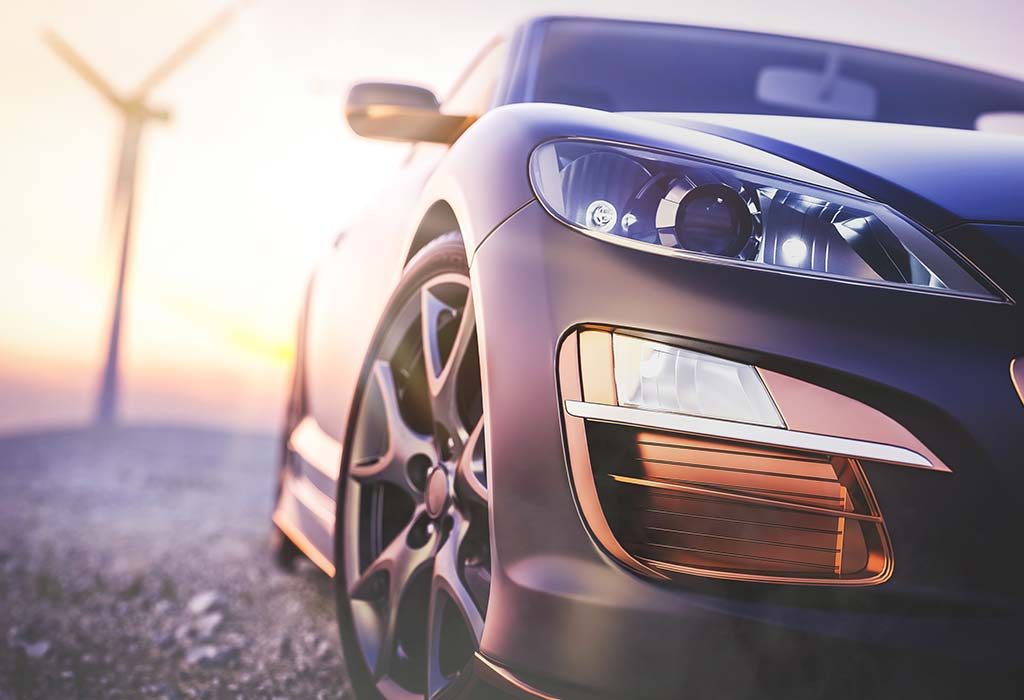 In this Article
Sometimes people spend way too much fixing the simple things when it comes to their cars. Well, we're here to make your life a lot easier today. Whether you're scouring for info on cleaning those headlights, the best maintenance hacks, or something out of the ordinary, you're at the right place. Read about the top ten car hacks out there. It's pure genius and you won't regret it.
10 Brilliant Car Hacks That You Shouldn't Miss
Life isn't perfect.
Sometimes we're driving through the middle of nowhere and out of the blue, our car breaks down. Maybe some chips against the paint and there are no repair shops nearby. You'll even face situations when travelling when you don't have a lot of options for getting things fixed quickly. This is where car hacks come in.
We're not saying they're perfect but they do get the job done. And if you don't want to splurge big on little repairs, then these will definitely come in handy. But don't just take our word for! Try them out and see for yourself.
Here are 10 brilliant car life hacks that you wished you'd knew sooner.
1. Toothpaste for the Headlights
When it comes to removing fog or the glaze from those headlights, toothpaste is your best friend. Just a dollop of it and your trusty arm strength are enough to clean it up in a jiffy. Using toothpaste is one of the best headlight cleaning hacks out there. Make sure the bristles are in good condition though before you decide to dive in and use any car cleaning hacks.
2. Use a Tennis Shoe as Your Cup Holder
If your cup holder is too flimsy or simply sucks, it's time you get a tennis shoe out of the bag. Not only is the base sturdy but the opening is adjustable which means you'll be able to fit in cups of different sizes. A strong base also means that your drinks won't spill when you're driving, unlike those cheap cup holders. If you don't have a tennis shoe, then try a trekking shoe or anything with a firm base.
3. Warm Up Your Food with Your Seat Warmer
If you've got a seat warmer in your car and you're passing by a restaurant, you'll be glad to know you can keep your food warm with it. It won't heat up your food but it'll at least make sure it doesn't get cold and soggy at the very minimum. Next time you buy pizza, you don't have to worry about it getting cold and savour it on long drives.
4. Use a Cereal Box for Dumping your Trash
We all know how car trash cans never fit in most of the stuff and the space is just not enough. If that sounds like your problem, sub it out with a plastic cereal box. Line it up with a trash can liner and empty your garbage in that. Problem solved and the best part is that it makes things fit, making it one of the best car storage hacks for trash.
5. Remove Paint Scrapes with Nail Polish
If you don't want to fork out a bomb for any scrapes or scratches left on your car body, you can cover them up with nail polish. Although it doesn't sound fancy, it gets the job done. Just make sure to shop for the right colour. From afar, people won't be able to make out or recognize the chips and scrapes and that's good enough.
6. Get a Car Cooler
A car cooler is not only a fantastic way of storing your drinks and snacks in your car but it's ultra portable too. Most models these days work in both households and cars too and aren't exclusively built for your cigarette lighter. Some models also have a heating function in case you want to warm things up instead of cooling.
7. Pringles for the Pipes
If you're stranded in the middle of nowhere and your car has a busted pipe, don't panic – there is a quick fix. See if you have a Pringles can near you and patch it up with that. It's a temporary fix but this is one of the top repair hacks that'll help you out until you get to the repair shop.
8. Panty Hose for the Seat Belts
No money for buying new seat belts? No problem! Get some duct tape and pantyhose. Cut up a leg out of the pantyhose and use it as a car belt by fixing it on your seat by twisting the duct tape and typing it up.
9. Making your Very Own Car Air Freshener
If you want your car to smell nice, then shop for a couple of scented wax cubes. During the summer when it gets hot, these will melt and your car will smell so good. Put these in a salt shaker or an airtight container with holes in the lid to let the scent spread out.
10. The Bungee Hack
If your car is lacking room at the back for storage space or if you want to make the most out of your space, get a bungee cord. Tie it to the ends and slide in a couple of your grocery bags. This will help to keep them in place and avoid any spills too. Ingenious!
Life gets so much better when you spend less time worrying about fixing the little things and more time enjoying and living to the fullest. Hopefully, these car hacks will save you tons of hours of frustration when it comes to storage, maintenance, and cleaning. Although some of the cleaning hacks are temporary fixes, it's always a good idea to take your car to the repair shop if you've got the money, time, and convenience. However, if you are strapped for cash and looking for DIY alternatives, these will have you covered until then.
Also Read:
Easy Tips to Clean the Interiors of Your Car
Simple Hacks to Maintain Your Leather Bag
Important Items You Need to Carry As First Aid Kit While Travelling