10 Easy Chutney Recipes to Turn Your Snacks Into Finger Licking Delicacy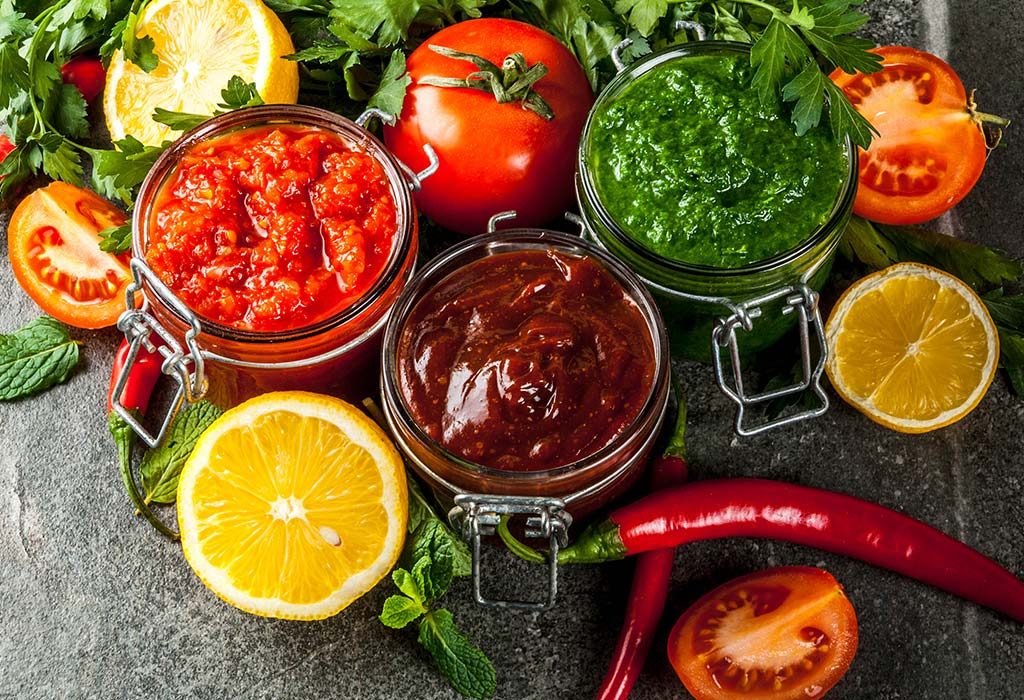 In this Article
Want to make every bite of your food as finger-licking as the first one? Then look no further. Chutney is the perfect solution. It is something we, Indians, take pride in. And the types available are mind-boggling. In Indian regional cuisine, it is one of the most favoured accompaniments. With its own unique flavour, chutney heightens the taste of the delicacies. The most intriguing part is how you can, by bringing in different ingredients, right from herbs to vegetables and spices, deliver a mouth-watering taste. But it is not just about the taste. It is also about the texture, colour, and aroma of it. After all, eating is all about pleasing the senses. The bright colour soothes your eyes, the texture blends with the feel of the dish, the flavour flares up your nostrils. And the clicking of the tongue tops it all. The tangy aspect it brings to the palate can win you accolades from your guests.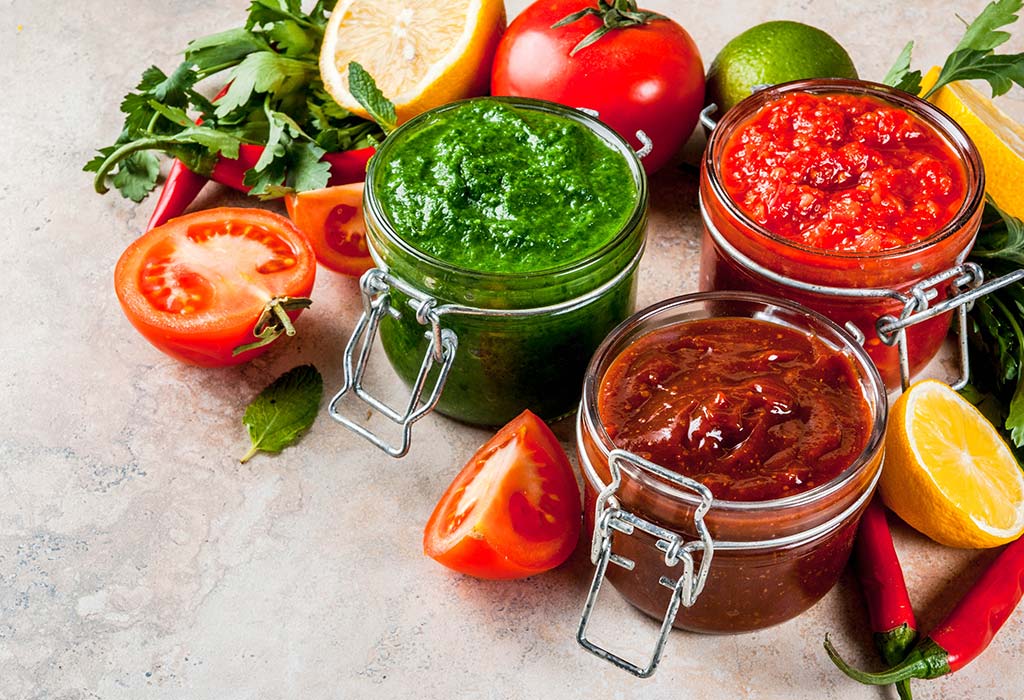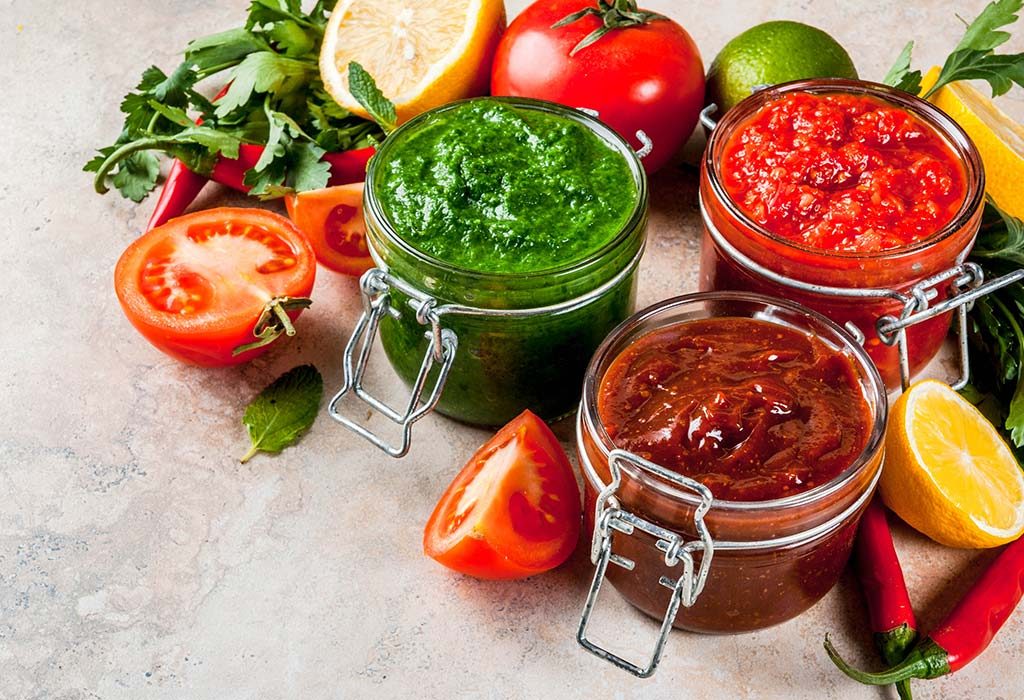 Knowing a few recipes of these chutneys can always come handy.
Delicious Indian Chutney Recipes to Enjoy Each Snack
Knowing the season, and availability of the ingredients are of great importance. Some of these recipes have a regional and seasonal touch. But surely, the dish that you would like to serve is the best judge. Tucked away in a corner, chutneys can complement the main dish, and if they are unsuitable, your dish can fall flat.
1. Pineapple Pachadi
Enjoyed during Onam, this fruity chutney packs sweet and sour in one punch. And you can always add chilli to give it a twist.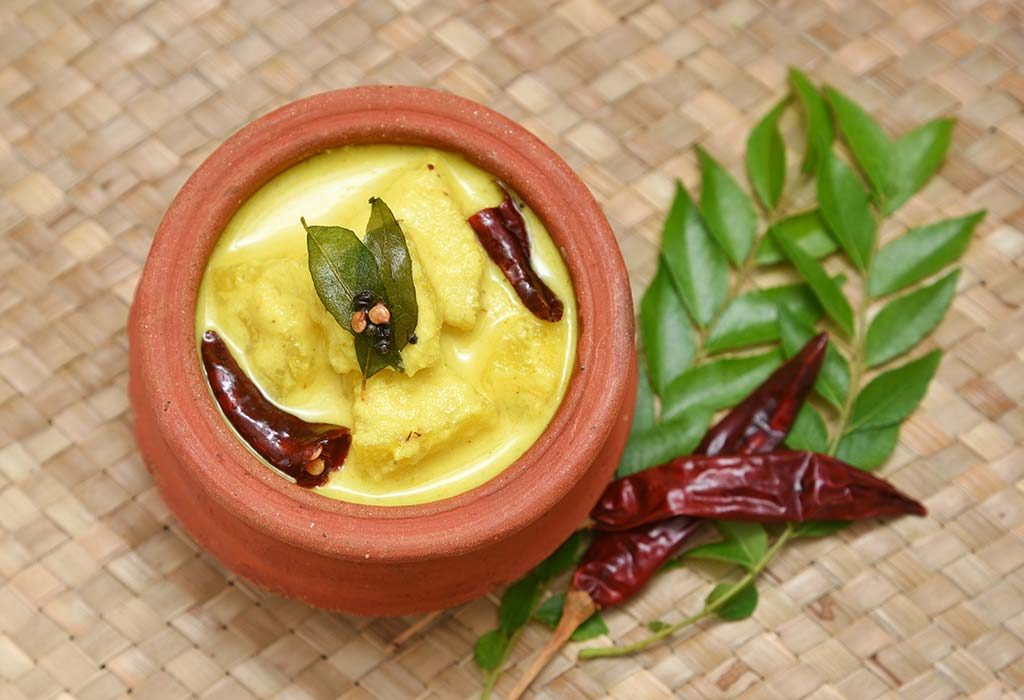 Ingredients:
2 cups chopped pineapple,
2 green chillies without seeds
2-inch ginger
Salt as per the taste
1/2 cup water
1 cup coconut
2 dry red chillies
1/2 spoon mustard seeds
1 cup yoghurt
1 tbsp (tablespoon) oil
Curry leaves
How to Make:
Pour the pineapple in a pan and add water, ginger, green chilli and salt. Cook it till the pineapple turns soft. Take the ginger out.
Grind the coconut with red chilli. Then add crushed mustard seeds. Let it boil for a few minutes.
Then remove it from there and add beaten yoghurt.
Now heat a pan and pour oil.
Add some mustard seeds.
Pour it on the pineapple. Your Pineapple pachadi is ready.
Serve it with appam.
2. Tamatar ki Chutney (Tomato Chutney)
This one is a classic chutney recipe with tomato and requires spices and chopped tomatoes. The sweet aftertaste makes it one of the best chutney recipes for idli.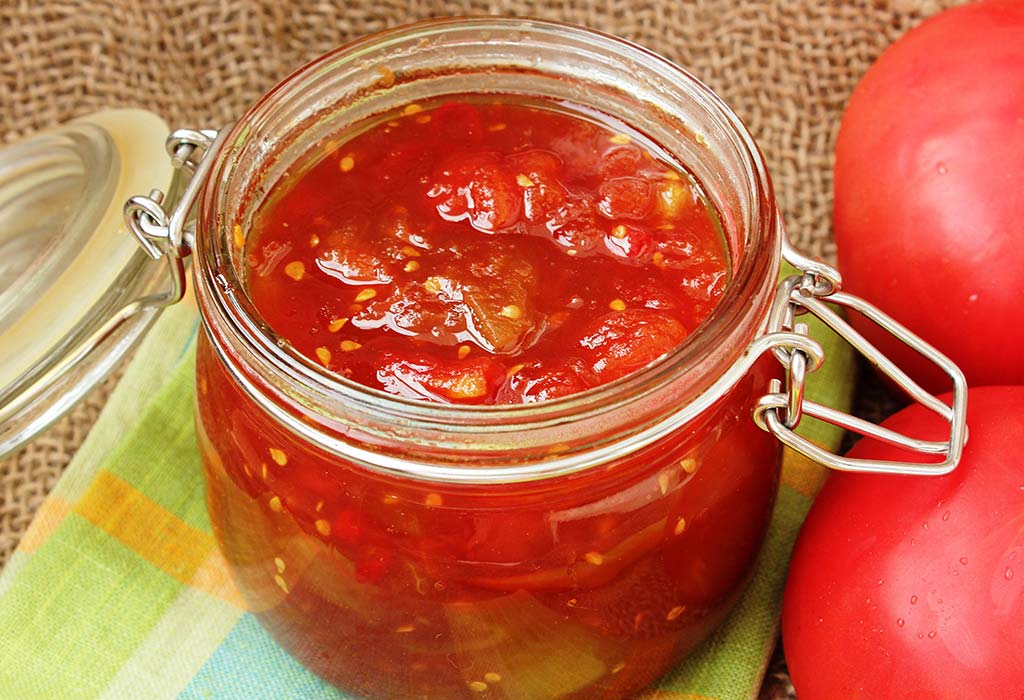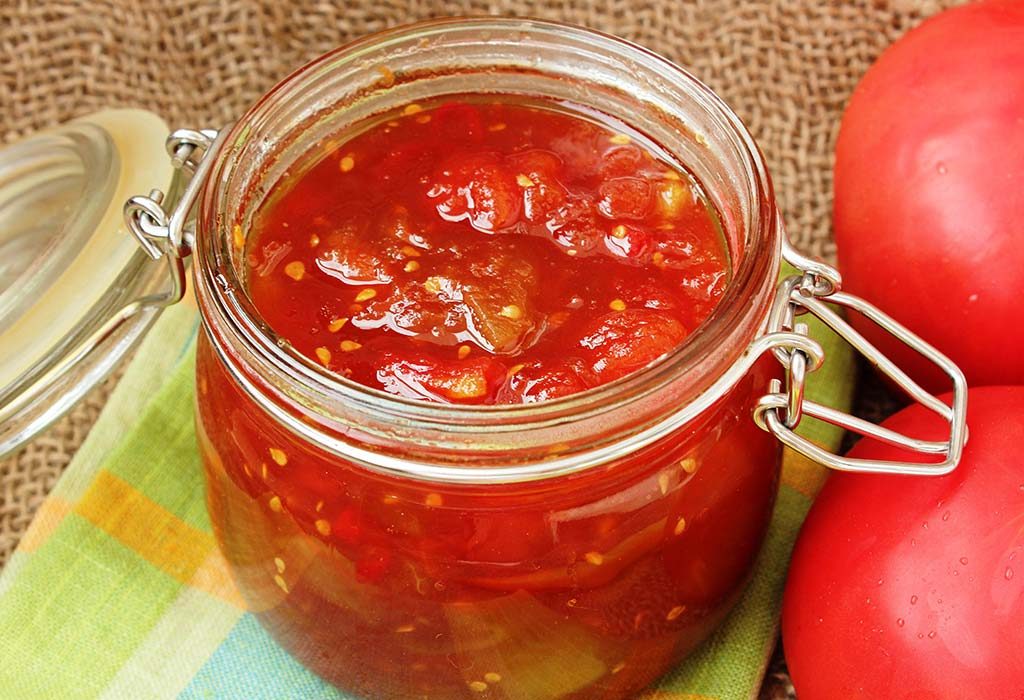 Ingredients:
10 chopped tomatoes
1/2 tsp (teaspoon) mustard seeds
2 garlic cloves
1 tsp oil
1 tsp chopped ginger
Few curry leaves
1/2 tsp red chilli powder
1-2 tsp sugar
1 tsp vinegar
Salt and pepper as per taste
How to Make:
Put oil, curry leaves, mustard seeds, ginger, and crushed garlic. Cook it.
Once done, add tomatoes and stir it for 5 minutes.
Add sugar, salt, red chilli powder, vinegar, and pepper.
Cook it till the tomato turns mushy.
Serve it with dosa, idli, or vada.
3. Mango Pachadi
Want to have a burst of flavours in your mouth? Then you should try this, one of the best mango chutney recipes. Enjoy the blend of sweet jaggery, sour mango, and hot chillies in one go.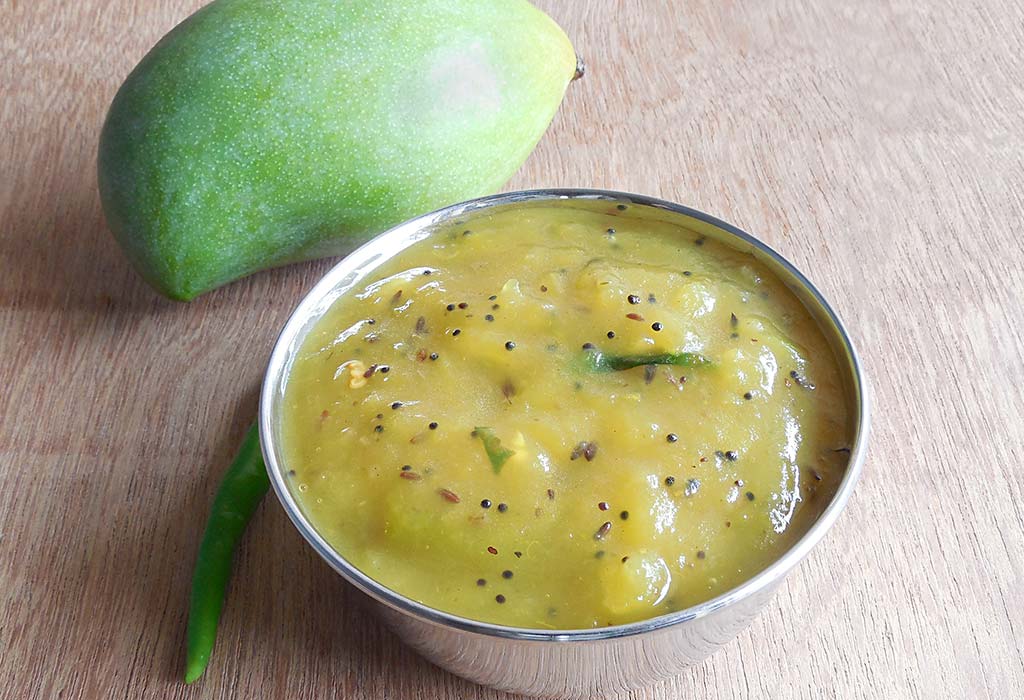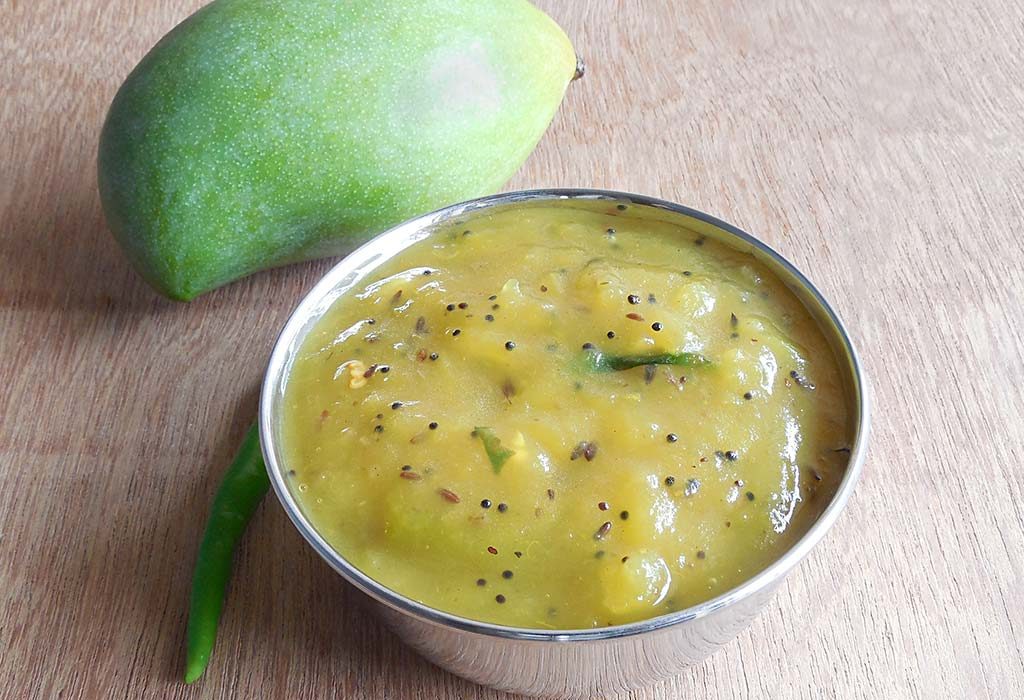 Ingredients:
2 raw mangoes, peeled and sliced
2 green chillies, split
3-4 tbsp grated jaggery
Salt as per taste
2 dry red chillies
1/2 tbsp mustard seeds
1 tbsp oil
4 tbsp garlic cloves
6-8 fresh red chillies
200 gm roasted peanuts
100 ml oil
How to Make:
Take mangoes, green chillies, and immerse them in enough water.
Put them on simmering flame till they are cooked.
Put jaggery in it.
Put oil in a pan. Add red chillies and mustard seeds.
Pour it over the mango pachadi.
Grind garlic, peanut, and red chillies together. Add oil in between.
Serve it with mango pachadi. It is an ideal chutney for paratha as well.
4. Coriander Chutney
This makes the kebabs and pakodas lip-smackingly good. Coriander chutney is easy to make and it tastes wonderful with fried snacks.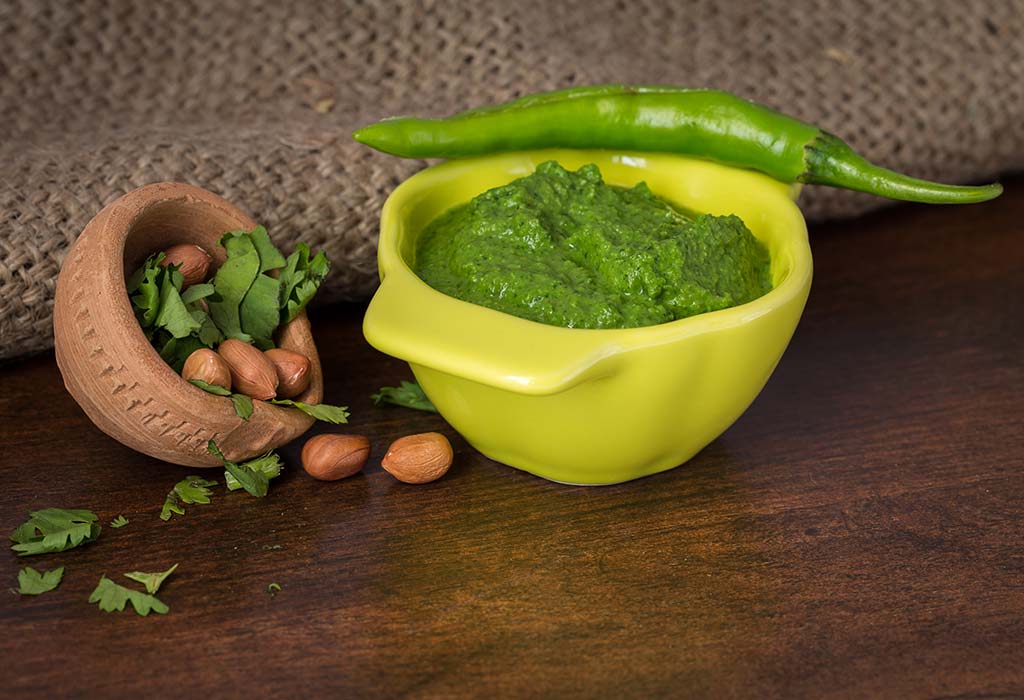 Ingredients:
1 bunch fresh and chopped coriander
3-4 green chillies, chopped
10 cloves garlic
Salt as per taste
2 lemons
1/2 cup curd
How to Make:
Put coriander in a blender and spin it till the leaves are all crushed.
Add garlic, chopped chillies, salt, and lemon juice. Pour little water, if the blend is too thick.
Whisk and sieve the curd.
Blend the curd with the mixture in a bowl.
Serve with kebabs or pakodas.
5. Olive Gur Chutneys
An excellent chutney recipe without coconut, olive gur chutney is a speciality of Assam.
Ingredients:
4-5 tbsp of mustard oil
50 gm gur
1 bowl of crushed olives
Salt as per taste
2 tsp of jeera, roasted
2 tsp of paanch phoron
1 tsp of chilli powder
2 tbsp of honey
How to Make:
Put mustard oil in a pan. Heat it.
Add gur. Stir it well on medium heat.
Add olive.
Add salt, paanch phoron, chilli powder, and jeera. Cook it for a few minutes.
Pour honey and serve.
6. Coconut Ginger Chutney
One of the crafty South Indian chutney recipes, this preparation has the kick of ginger and tamarinds to spice up dishes.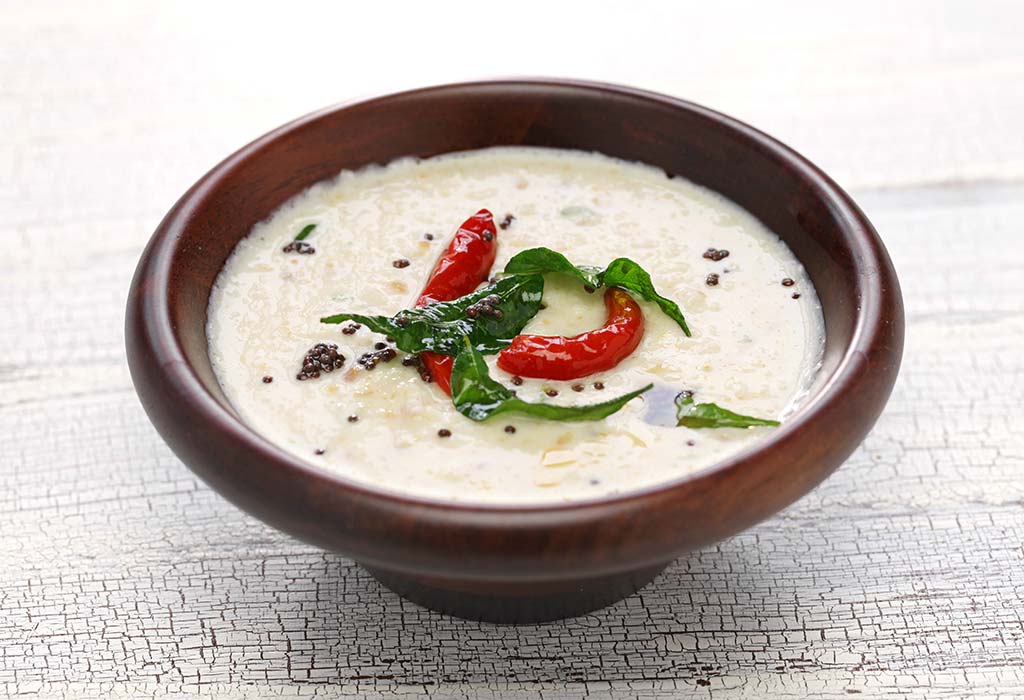 Ingredients:
1 cup grated coconut
2-inch piece ginger, grated
3 green chillies
Small lemon-sized tamarind
Salt to taste
1 tsp of coconut oil
How to Make:
Grind all the ingredients to make a paste.
Add oil and it can be a perfect accompaniment for rice.
7. Fig Chutney
Looking for some chutney to eat with meat or ham? This fig chutney can give it a twist.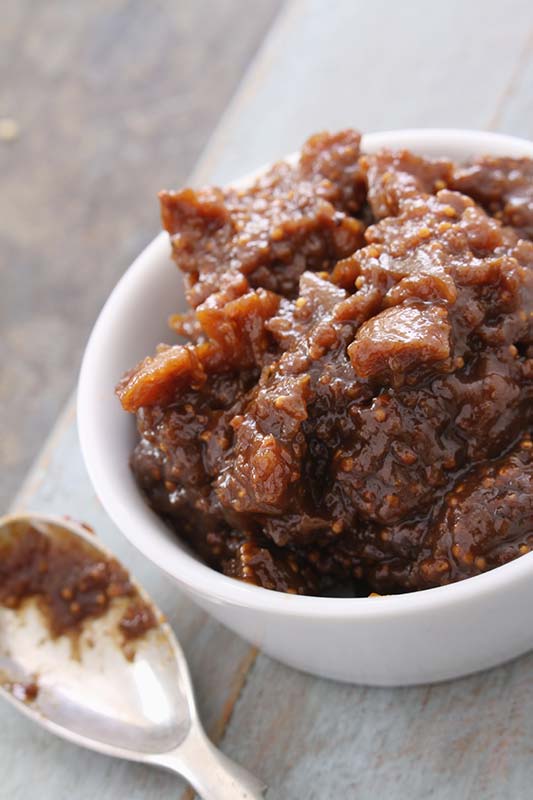 Ingredients:
2 tbsp of sunflower or vegetable oil
1 finely chopped onion
2-3 garlic cloves, chopped
500 gm dried figs, chopped
1 tbsp of sugar
4 green chillies, chopped
4 tbsp of malt vinegar
4 tbsp of white vinegar
How to Make:
Heat a pan.
Fry onion and garlic in oil till they turn golden.
Put the rest of the ingredients in a blender. Add fried onion and garlic. Make a smooth blend.
Keep it in a cool place for 30 minutes before serving.
8. Peanut Chutney
Healthy and delicious, this chutney recipe for dosa can be packed in a tiffin box for your kid.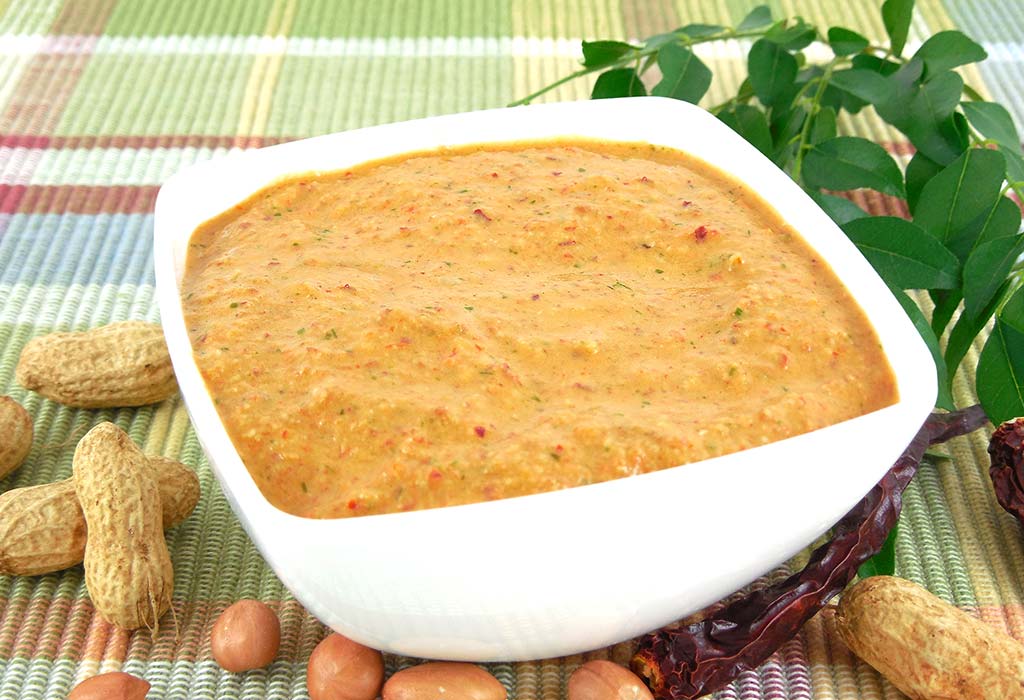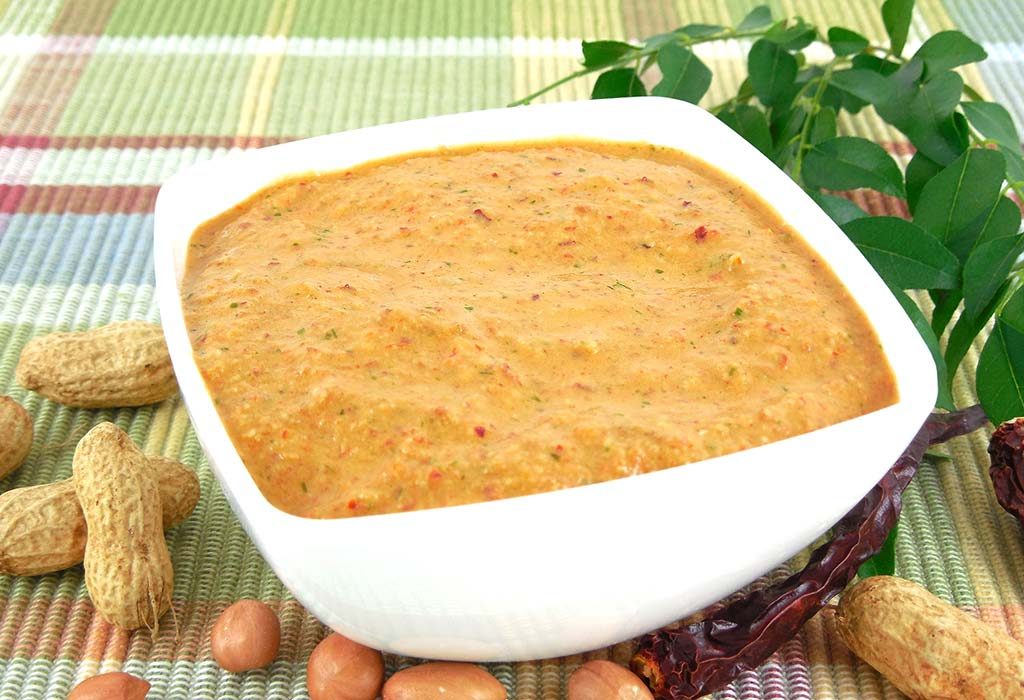 Ingredients
1/4 cup of peanuts
1/4 cup of Bengal gram
2 green chilli
1/4 inch ginger
1/2 tbsp of sesame seeds
15 curry leaves
2 tsp of oil
1 pinch asafoetida or hing
Salt as per taste
Water as required
How to Make:
Heat oil and fry peanuts on low to medium flame for 4 minutes.
Add curry leaves, stir for a minute.
Add roasted Bengal gram, sesame seeds, and asafoetida. Fry on a low flame for 3 minutes.
Add all in a blender, along with ginger, green chillies and salt.
Pour water. Make a smooth blend.
Serve with dosa, uttapam, or medu vada.
9. Curry Leaves Chutney
You can have this chutney with almost anything. Be it dosa, idli, medu vada, dhokla uttapam, or pakoda, the aftertaste of curry leaves is sure to leave you happy.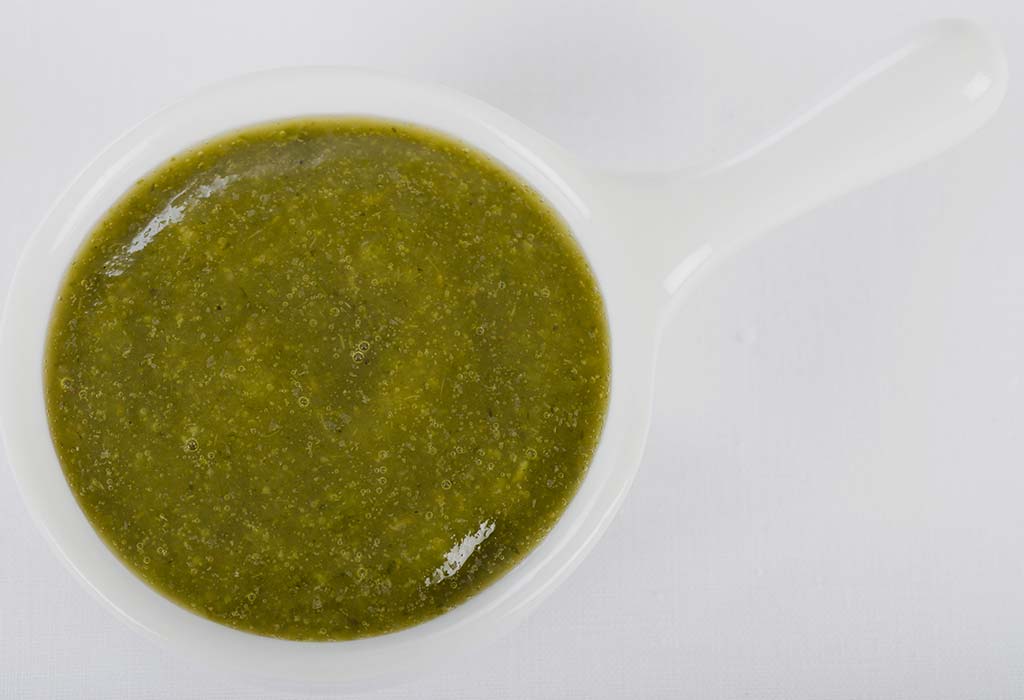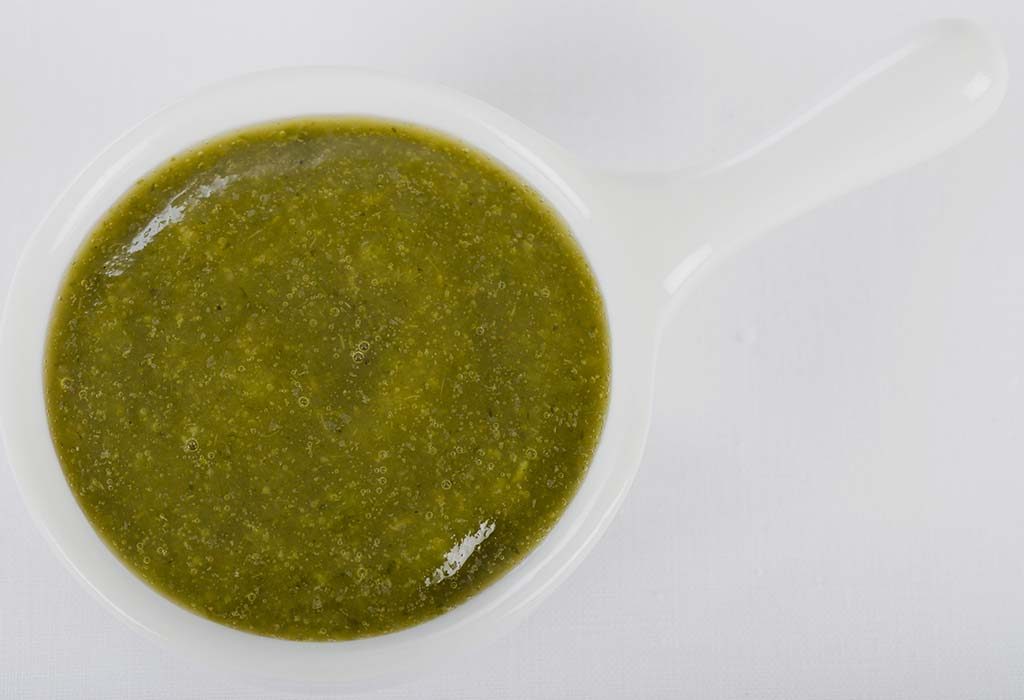 Ingredients:
1 cup curry leaves
1 tsp of husked black gram (Urad Dal)
1tsp of mustard seeds
1/2 tsp cumin seeds
1/2 inch ginger
2 green chillies, chopped
1/2 cup coconut, grated
1 tsp roasted Bengal gram (chana dal)
pinch of asafoetida (Hing)
2 tbsp oil
Salt as per taste
How to Make:
Rinse and dry curry leaves.
Heat oil in a pan then add mustard seeds and husked black gram.
The crackling sound of mustard seed and reddish brown colour of husked black gram is the sign of the next step.
Add cumin seeds, then ginger and green chilli.
Add curry leaves. Stir it till it becomes slightly crisp. Let it cool down.
Put them all in a grinder with salt and water.
Add grated coconut and roasted Bengal gram.
Add water to make it thick or smooth.
10. Tamarind Chutney
A perfect accompaniment for chaat, tamarind chutney can tickle your taste buds with its tangy yet sweet flavour.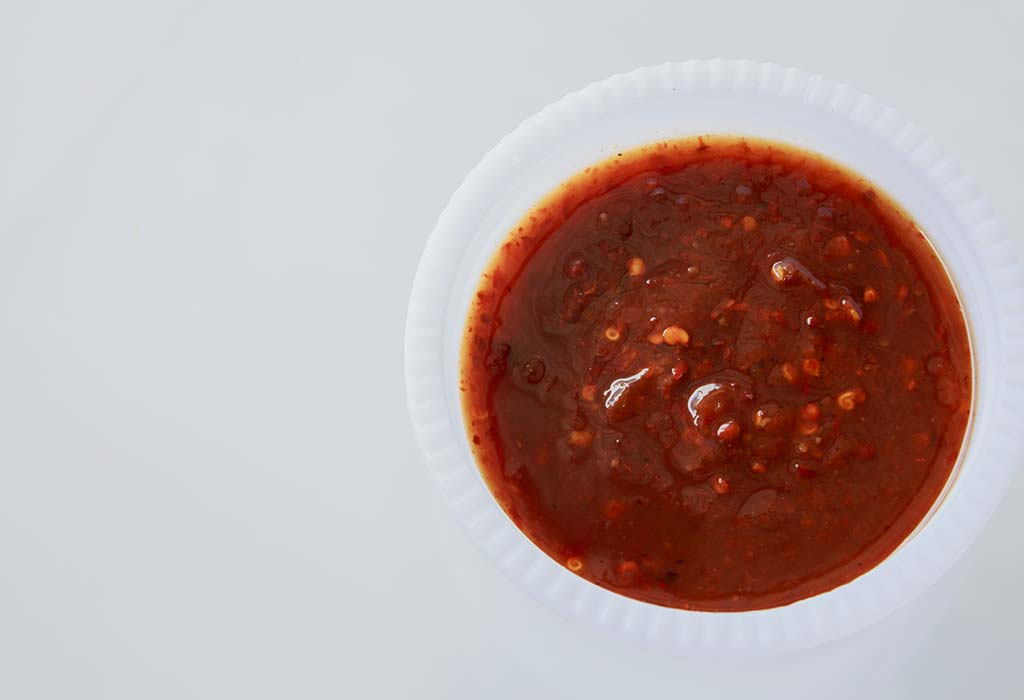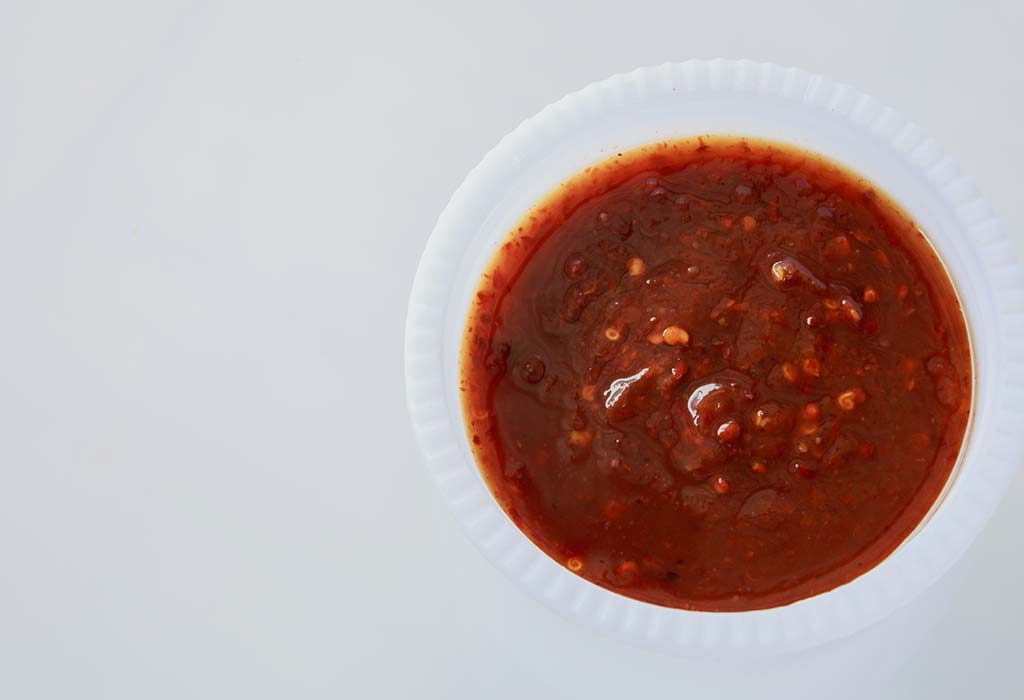 Ingredients:
1/2 cup tamarind
1/2 cup seedless dates
1/2 cup jaggery powder
2 cups of water
1/2 tsp cumin powder, roasted
1/2 tsp coriander powder
1/2 tsp ginger powder, dry
1/2 tsp red chilli powder
Black or rock salt
How to Make:
Put tamarind and dates in a pan. Add water.
Cook it for 10 minutes
Add jaggery powder. Stir it well, to make it dissolve and thicken a bit.
Add all the powders that are red chilli, cumin, coriander and ginger.
Stir it and then let it simmer for 2 minutes.
Add salt and let it cool down.
Grind the whole mixture in a blender. Make it smooth. Add water if needed.
Strain the chutney. Serve it with chaat.
So get going. Make the most of your get-togethers with delicious chutneys to set the mood.
Also Read:
Tasty Homemade Pickle Recipes You Will Love to Eat
Easy and Simple Barbecue Recipes for Family Time
How to Make Multigrain Atta at Home