10 Best Spiritual Books to Nurture Your Soul And Mind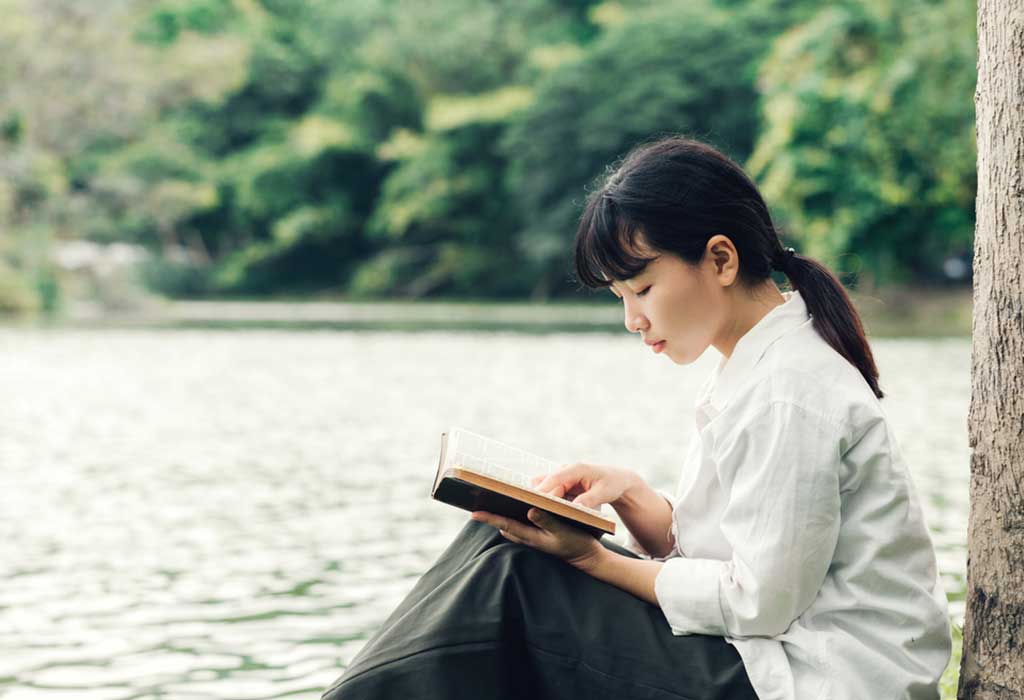 In this Article
Gratifying spiritual books can be beneficial for calming your soul and mind. Many people have found the help they need in spiritual books. To begin your journey, some famous spiritual books would help you in your search for wisdom and the connection between mind and soul.
Top Spiritual Books Of All Time
Some of the best spiritual books have been written to explain the beauty of spiritual enlightenment. The best spiritual books for beginners need to have a thorough understanding of the subject that they are going to explore.
Let us look at a few of the best spiritual books that you must read if you are planning to embrace the spiritual way of life.
1. The Power Of Now
Author: Eckhart Tolle
Eckhart has been one of the most coveted guests in the Oprah Show. He has been hailed to be one of the best spiritual teachers in these modern times. He has truly realized that his thinking and his thoughts manipulate his perspectives which is not what he is as an individual, and attaining that kind of understanding has helped him save himself from suicide.
2. The Book Of Awakening: Having The Life You Want By Being Present To The Life You Have
Author: Mark Nepo
Being a philosopher, cancer survivor, and poet himself – Mark Nepo has learned to value the gift of life much more effectively. This book is filled with his thought-provoking insights as he imparts his wisdom and teaches his readers how to be genuinely grateful and appreciative of the tiniest details noticed in life.
3. The Diving Bell And The Butterfly
Author: Jean-Dominique Bauby
If you want to feel every emotion to the core, this book should be your pick as the theme of gratitude has been excellently explained. The author wrote this book as he lay in bed – paralyzed – where he should have completely lost hope; he wrote a book that taught the art of gratitude.
4. The Road Less Traveled: A New Psychology Of Love, Traditional Values And Spiritual Growth
Author: M.Scott Peck, M.D
This late author beautifully portrays the amalgamation of psychotherapy, science, and religion in his spiritual book. He effortlessly addresses how our spiritual journey is long and tiring but worth it for the required self-growth and evolvement. It guides the reader on the importance of understanding yourself completely to lead a better and happier life.
5. The Seven Spiritual Laws Of Success
Author: Deepak Chopra
The seven laws give you an insight into multiple things, which is imperative for you to understand and implement into your spiritual journey as you progress in life. It talks about nurturing yourself for optimum growth, expressing gratitude at every chance and giving back to your family graciously, enjoying the good and evil in life, and always understanding that there is a reason behind your existence.
6. Mindfulness, Bliss And Beyond
Author: Ajahn Brahm
You know how we are constantly being told how helpful meditation is, and how it helps in achieving a peaceful state of mind. This book is one of the best meditation texts that is read widely by monks all across. The classic text that has been written on Buddhist Meditation is exceptionally insightful and useful for those who genuinely want to discover the offerings of deep meditation.
7. The Art Of Happiness: A Handbook For Living
Author: Dalai Lama
The Art of Happiness is your entry to getting answers to the most asked questions in life. A psychiatrist named Howard Cutler spends time with Dalai Lama, digging deep into his philosophical mind and having him answer questions. The book teaches us how with genuine compassion, we can live a life of happiness, and it requires study, patience, and practice to achieve it.
8. Man's Search For Meaning
Author: Viktor Frankl
This book is quite interesting as you get to learn some life lessons and at the same time learn about someone's journey and ultimate victory. Victor Frankl talks about how he struggled and finally won in the journey of life as he waded his way through a concentration camp and successfully embarked on a new therapy, wholly based on his observations of those who survived.
9. The Alchemist
Author: Paulo Coelho
A fictional story of an Andalusian shepherd boy in Santiago in his search for treasure. But what's hidden deep inside this fictional story is – always listen to your heart and follow what it says. Self-empowerment can be extremely rewarding if you follow your heart's saying in this journey of life.
10. I Am That
Author: Nisargadatta Maharaj
For those who are not aware, Nisargadatta is a famous sage. His life completely changed when he found a new purpose and enlightenment through meditation. Earlier, he used to be a cigarette seller. People come from all over the world to get their questions answered. The book has a sorted collection of related questions and answers.
Spirituality can be truly empowering if the one knows whose words to follow and learn. These listed books have variations and you can pick one that truly calls out to you. The aim is to be inspired by people who took up spirituality and found a lot of respite and relief in their fulfilling journey of being peaceful with their inner self. This comprehensive list of books is sure to come in handy for all those looking to begin their journey towards spiritual enlightenment.
Also Read:
Best Books to Read in Rainy Days
Best Self-help Books to Bring Change in Your Life
Life-Changing Inspirational Books for Empowering Women